Off-road vehicles are a popular mode of transportation for both civilians and military personnel. They can be lightly or heavily armored depending on the range of tasks performed, but their main goal is to quickly move to the point of confrontation with the ability to fire from within the vehicle. Today, we will show you the 10 Best Military Off Road Vehicles In The World.
Top 10 Best Military Off Road Vehicles In The World
#1: RG OUTRIDER ( Military Off-Road Vehicles )
Bae Systems designed and built the RG OUTRIDER, a wheeled armored utility vehicle. The RG outrider can handle most missions that require a lot of payload or capacity, as well as a lot of crew survivability.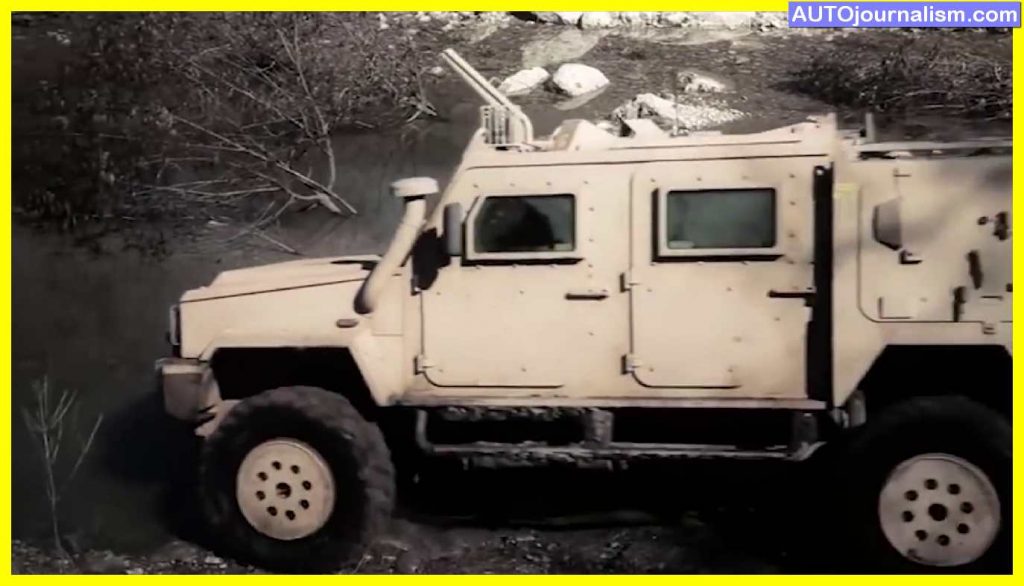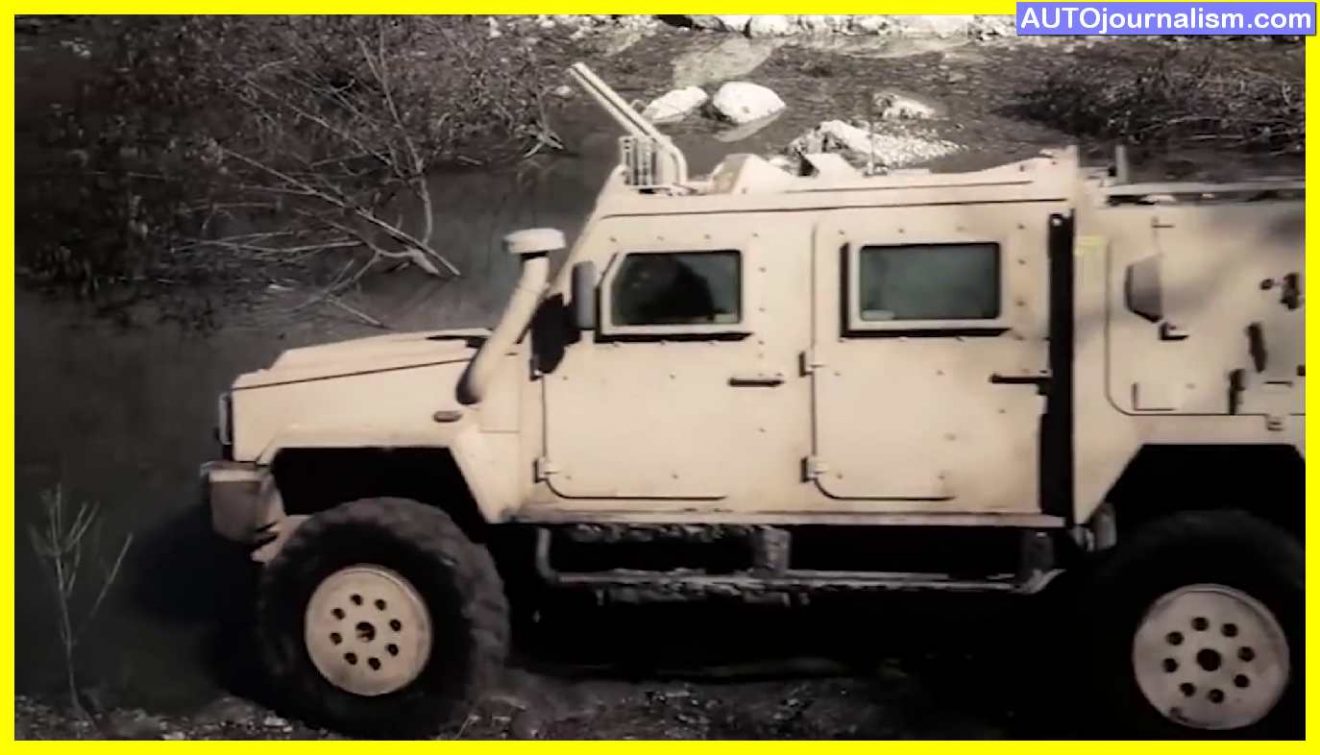 The RG outrider bae systems provide protection against IEd mines under wheels stan ag level 2a and 2b under center the hollow. The RG outrider also provides protection against small guns firing 762 by 39-millimeter armor-piercing rounds.
The RG outrider bae systems can be equipped with a one-man turret mounted with a 762 mm or 12.7 mm machine gun. The RG outrider bae systems are powered by a Steyr turbocharged inter-cooled engine.
#2: DAGOR ( Military Off-Road Vehicles )
DAGOR is a purpose-made ultra-light combat vehicle designed and constructed by Polaris Defense, a Polaris Industries business, to suit the light mobility requirements of light infantry and special operations forces.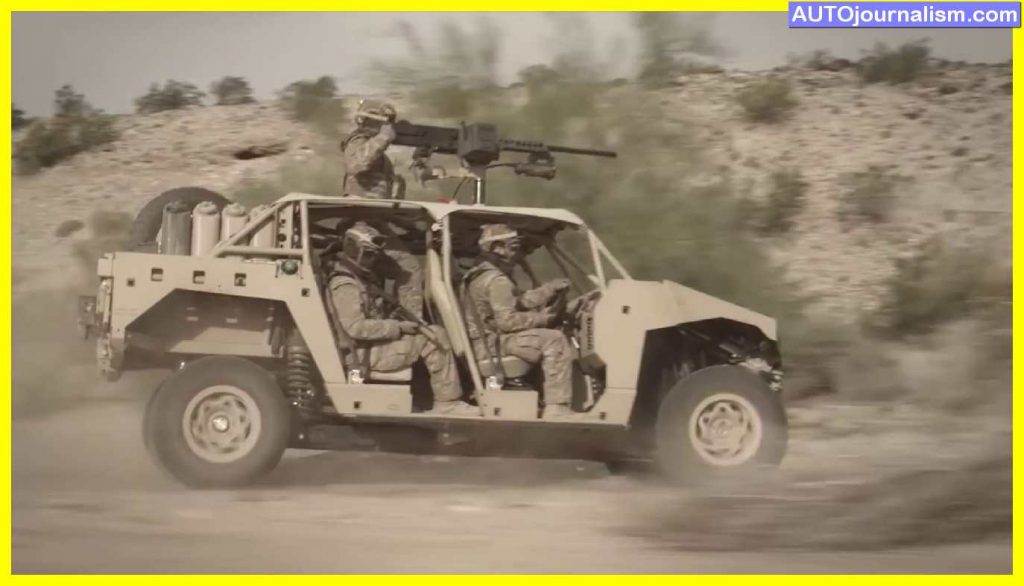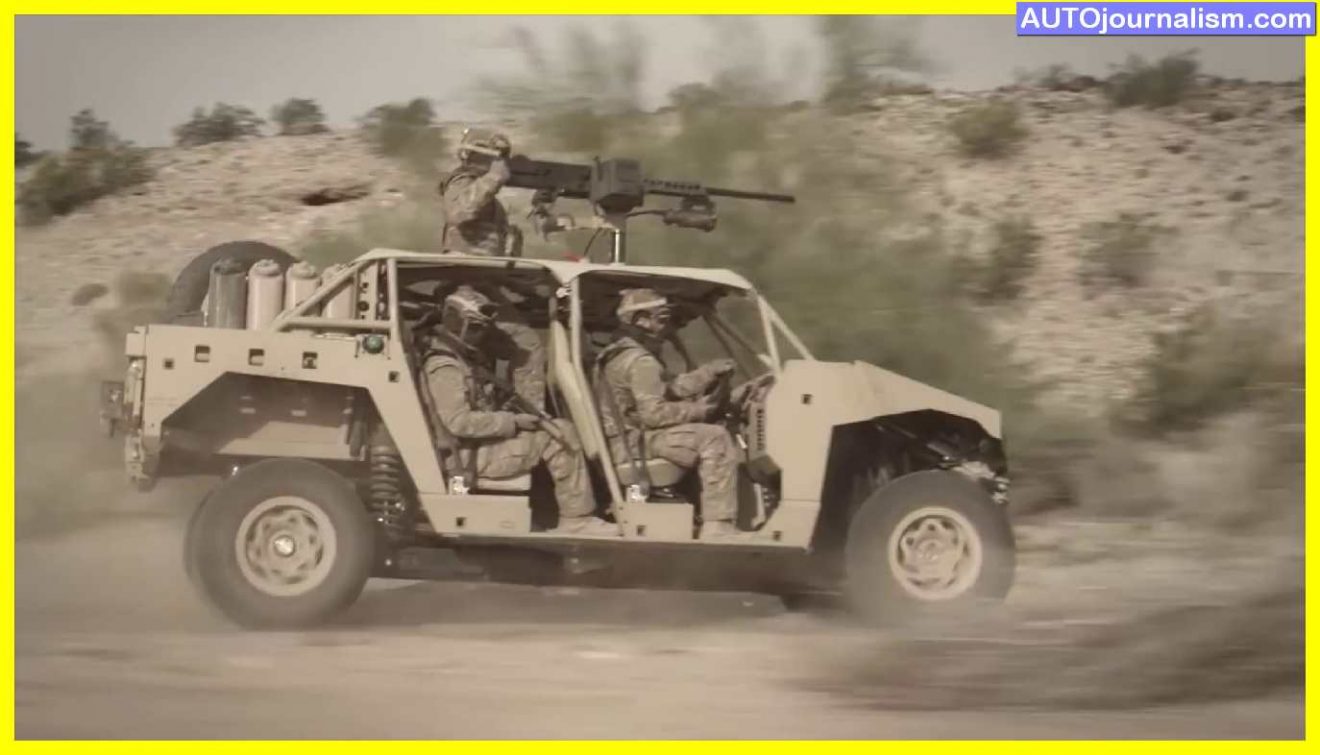 In support of expeditionary activities, the new combat vehicle can transport a maximum weight of more than 14,000 kilos or up to nine infantrymen. The Dagor ultralight fighting vehicle can be equipped with several pintle mounts to house machine guns and can carry up to 48 weapons in its armaments ring.
The front component of the Dagger combat vehicle is powered by a lightweight commercial off-the-shelf turbo diesel engine that delivers enough power to allow outstanding off-road mobility in all-terrain circumstances.
#3: TARDEC ULV ( Military Off-Road Vehicles )
TARDEC ULV – ultralight vehicle research prototype – is a fundamental technology development and integration initiative that aims to discover new out-of-the-box technologies and produce a survivability demonstration vehicle.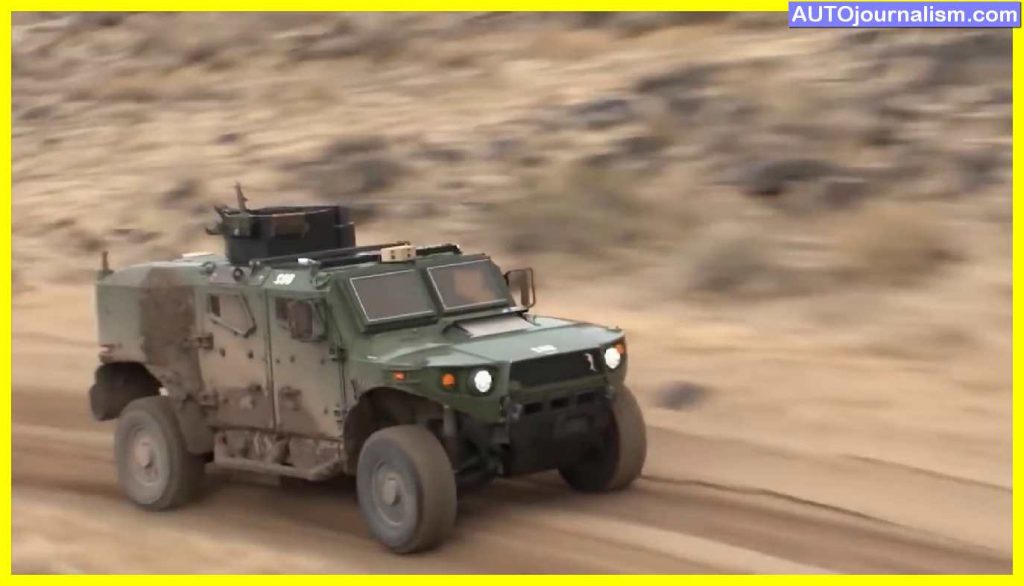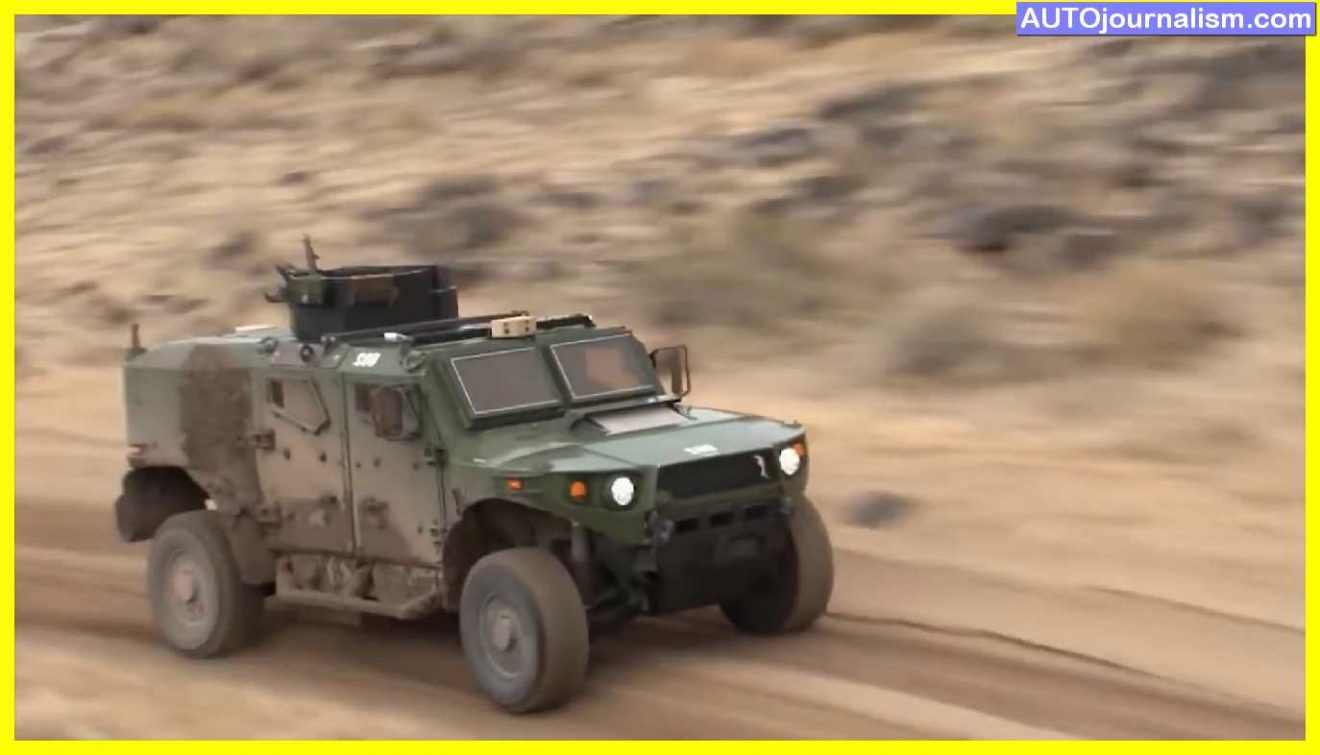 The goal of the project is to fund research and development of lighter-weight armor options as well as unique blast-mitigating technologies that could inform or support future modernization and development initiatives. The ULV prototype chassis has a hybrid powertrain with two electric motors in the front and rear, each capable of powering the vehicle.
the vehicle that provides mobility redundancy TARDEC, located in the Detroit Arsenal in Warren, Michigan, houses the whole program. TARDEC reports directly to the US army's research, development, and engineering command.
#4: DOZOR-B ( Military Off-Road Vehicles )
DOZOR-B is a 4×4 light armor vehicle created and constructed by Kharkiv Morozov machine-building design bureau in Ukraine. Three crew members and eight military men can be transported in the vehicle. The dozer b series comes in a variety of configurations, including an armored personnel carrier and an armored automobile NBC.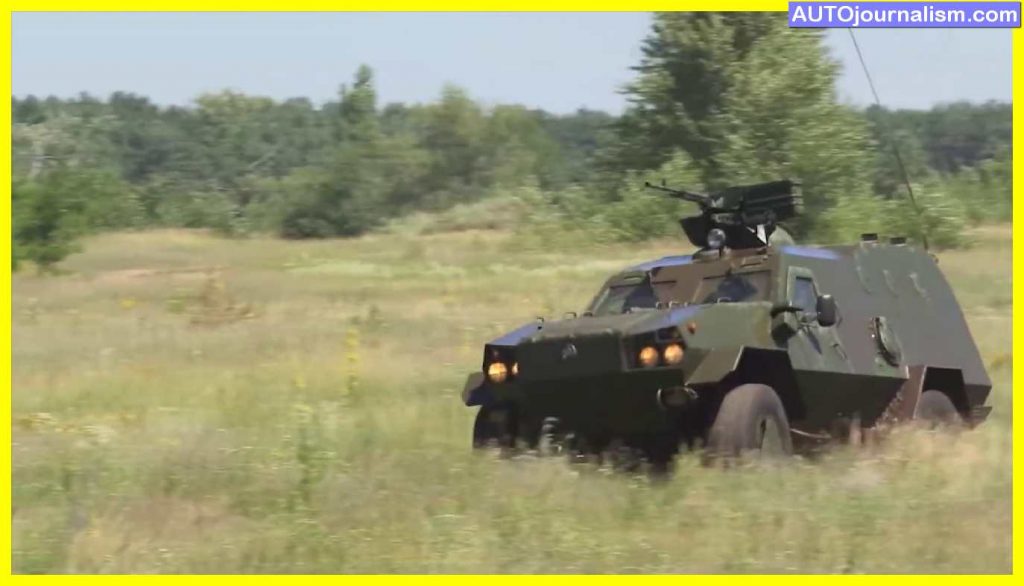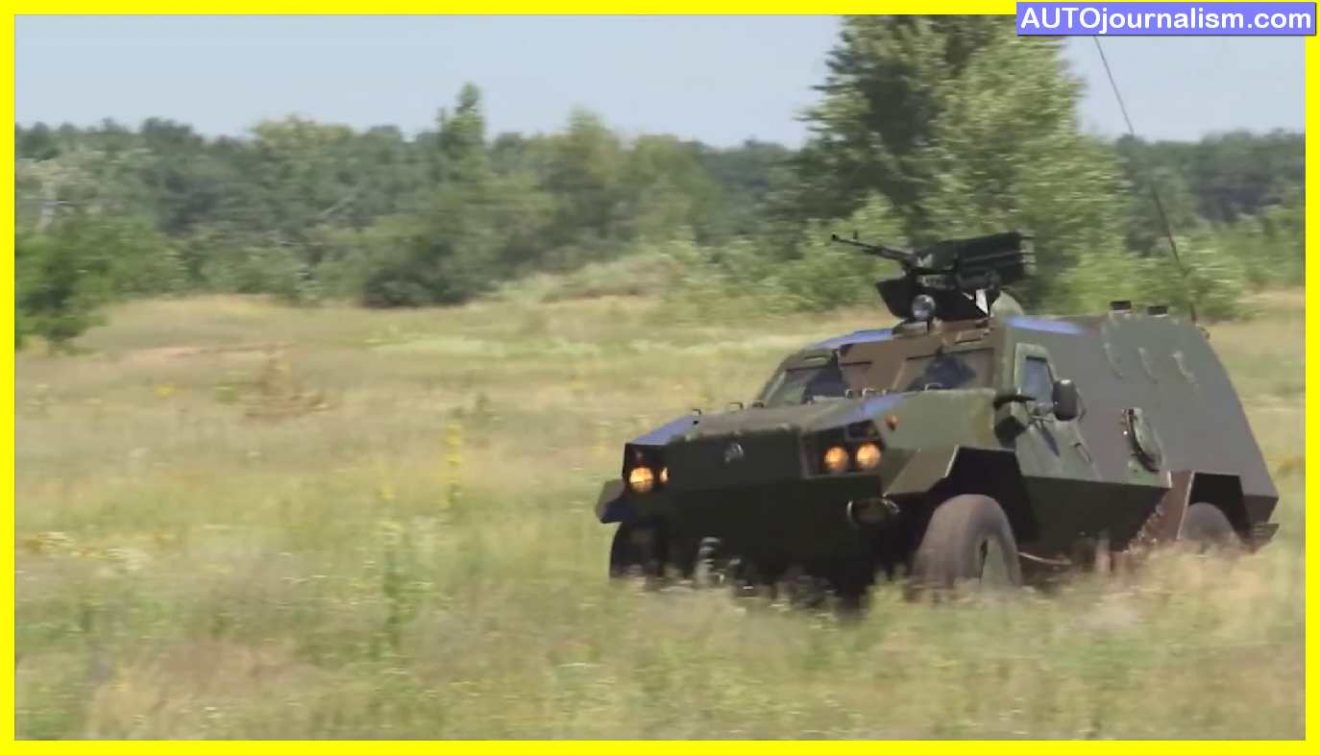 Reconnaissance vehicle
Command vehicle medical
Evacuation vehicle
Scout vehicle
Utility automobile
The dozer bee's steel armor provides protection against small weapons fire. Bullets with an armor-piercing diameter of 762-millimeters (b-32).
The vehicle's floor is built of unique steel that provides mine explosion protection equivalent to 0.5 kg of TNT. The dozer b has a remote weapon station on the front top of the hull that may be armed with either an NSVT or a kt 127-millimeter heavy machine gun.
#5: HUNTER TR-12 ( Military Off-Road Vehicles )
The HUNTER TR-12 is a multi-purpose infantry mobility vehicle meant to transport troops to risky regions. It was designed and constructed for the Colombian army by armour international and can hold up to 12 soldiers.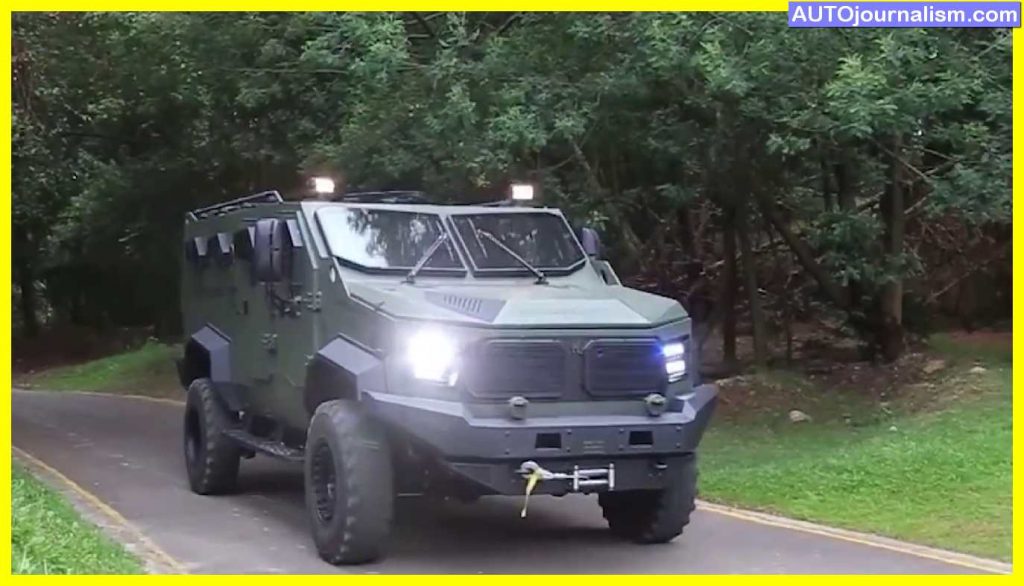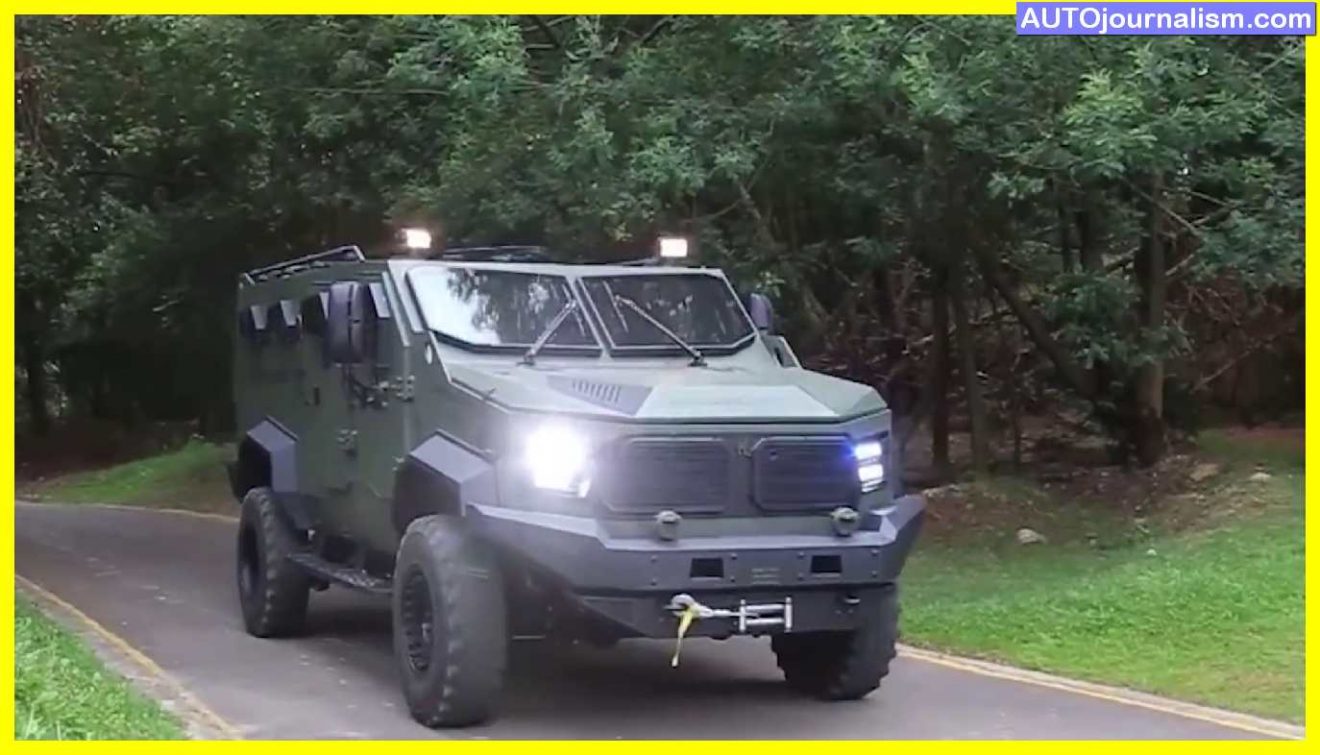 the chauffeur The HUNTER TR-12 is excellent for high-risk locations prone to confrontations and ambushes because it provides great protection against weapons and rifles. As with all current combat vehicles, the HUNTER TR-12's armor provides protection level b6. The hunter tr-12 can be outfitted with a single-ring mount armed with 762 millimeters or a 12-7 millimeter machine gun.
The hunter tr-12 is equipped with a 4×4 off-road chassis that allows the vehicle to reach isolated and difficult-to-reach locations.
#6: KIA LTV ( Military Off-Road Vehicles )
LTV (light tactical vehicle) from KIA The KIA LTV is a light military tactical utility vehicle produced by KIA Motors in South Korea. It went into full production in 2016 and entered service with the Republic of Korea army the following year.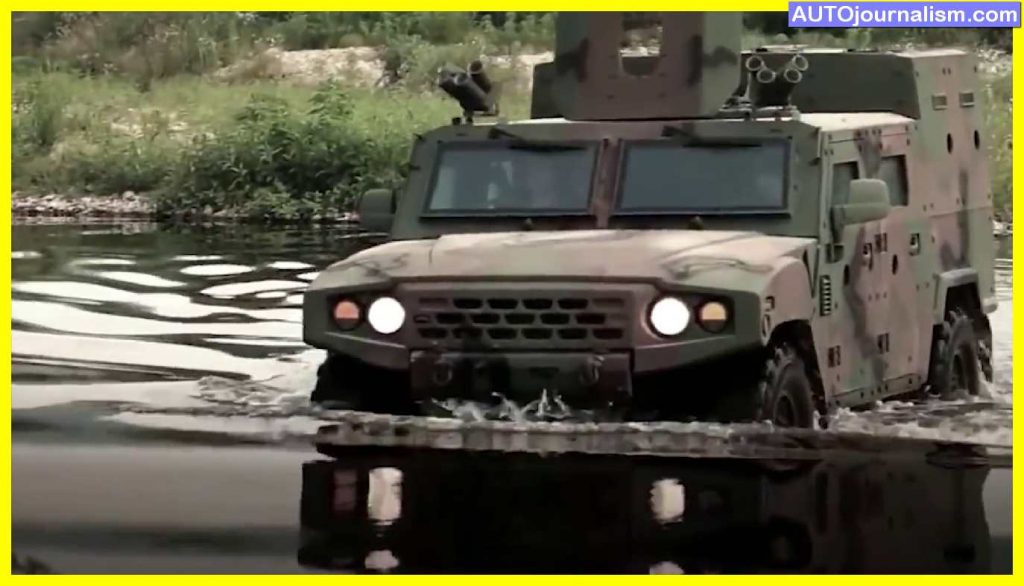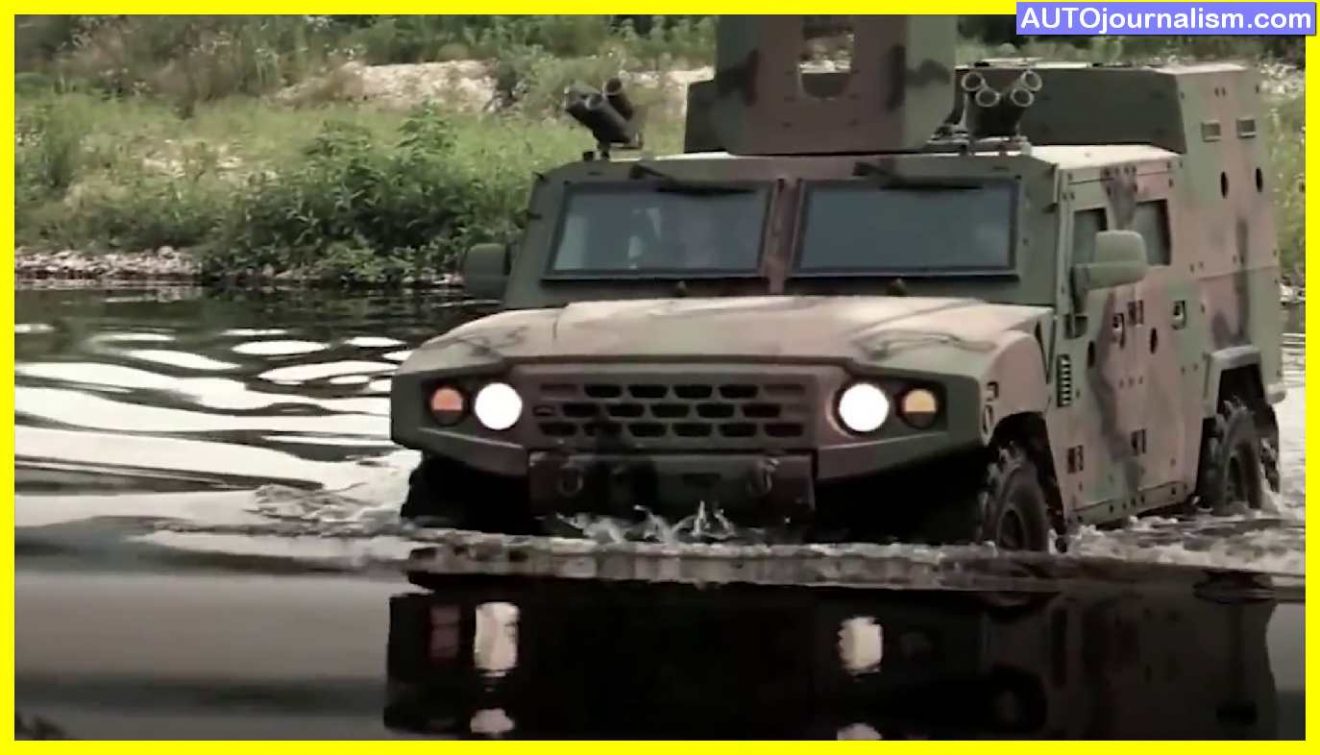 A single cab model is also available. The basic four-door form can carry one driver and three passengers. Both single and double cab types can benefit from modular components. Both regular and armored models are available, with the armored model offering additional protection such as bulletproof windshields and composite door glass panels.
as well as doors Weapons, such as manually operated canopy weapon mounts or remote-controlled weapon systems, can be mounted on the roof opening, including mine-protected flooring, blast-absorbing seats, and gunner protective armor. Weapon mounts could be for 7.62mm or 12.72mm machine guns, 40mm automated grenade launchers, or anti-tank missiles.
#7: POLARIS MRZR 4 ( Military Off-Road Vehicles )
The POLARIS MRZR 4 is a highly mobile, multi-configurable off-road vehicle from Polaris Industries' MRZR line of vehicles. Even in the most challenging terrains, the vehicle can be quickly deployed on operations. The MRZR vehicles are currently in use by the US military.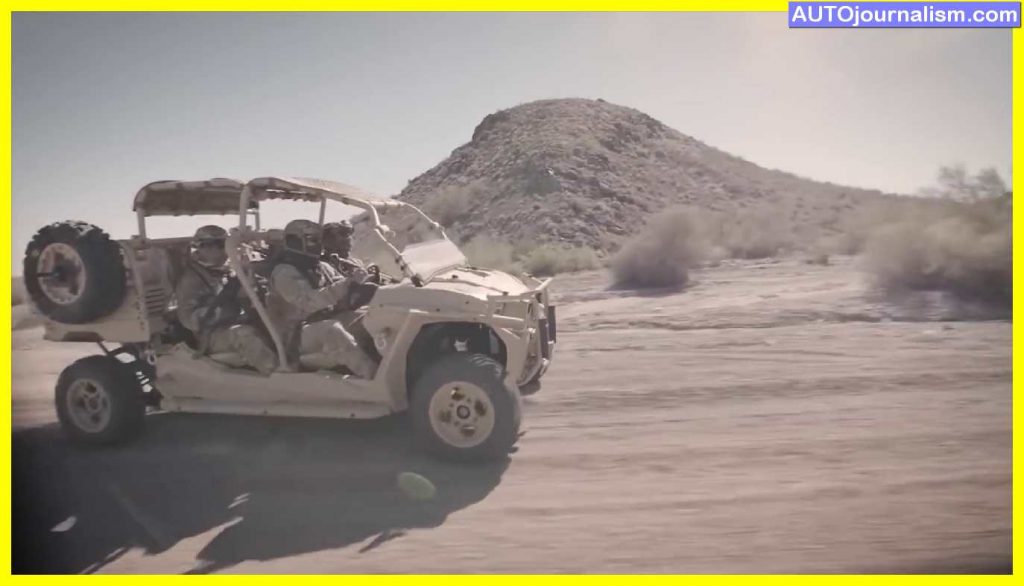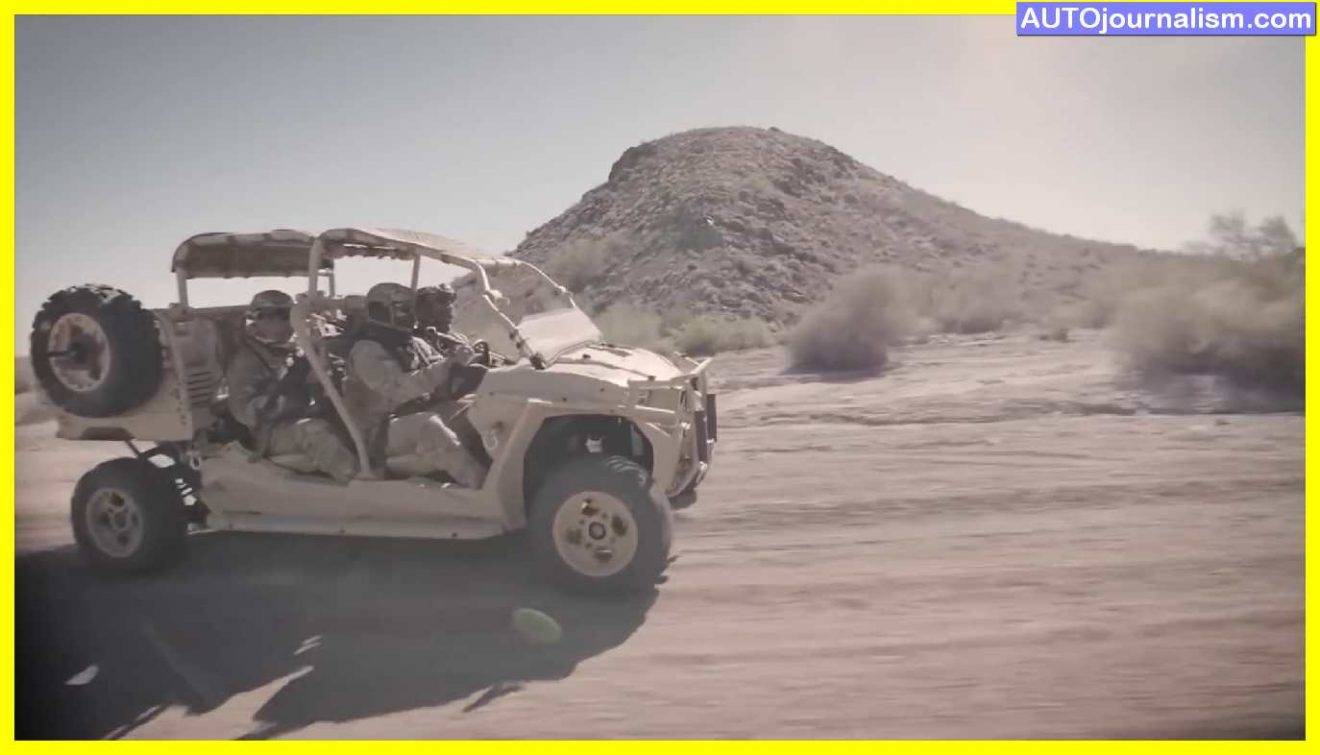 The vehicle seats four troops and can accommodate up to six infantrymen when fitted with two optional rearward facing seats on the cargo bed. The vehicle has a dry weight of 852.8 kilograms and can carry a maximum payload of 680.4 kilograms when fitted with two optional rearward facing seats on the cargo bed.
The engine is a Polaris Pro Star four-stroke dual overhead camshaft twin-cylinder engine with a displacement of 875 cubic centimeters. The vehicle's engine allows it to reach a max speed of 96 kilometers per hour.
#8: ENOK ( Military Off-Road Vehicles )
The ENOK light armor patrol vehicle is a Bundeswehr armored military vehicle primarily used by the German army. It is a greatly improved wolf SSA based on the Mercedes-Benz g-class and offers protection against rifle fire and ground mines according to NATO Standard AG 4569 Level 2.
IEDs (improvised explosive devices) are improvised explosive devices that are The Enoch was built specifically for use in difficult terrain and in terrible weather.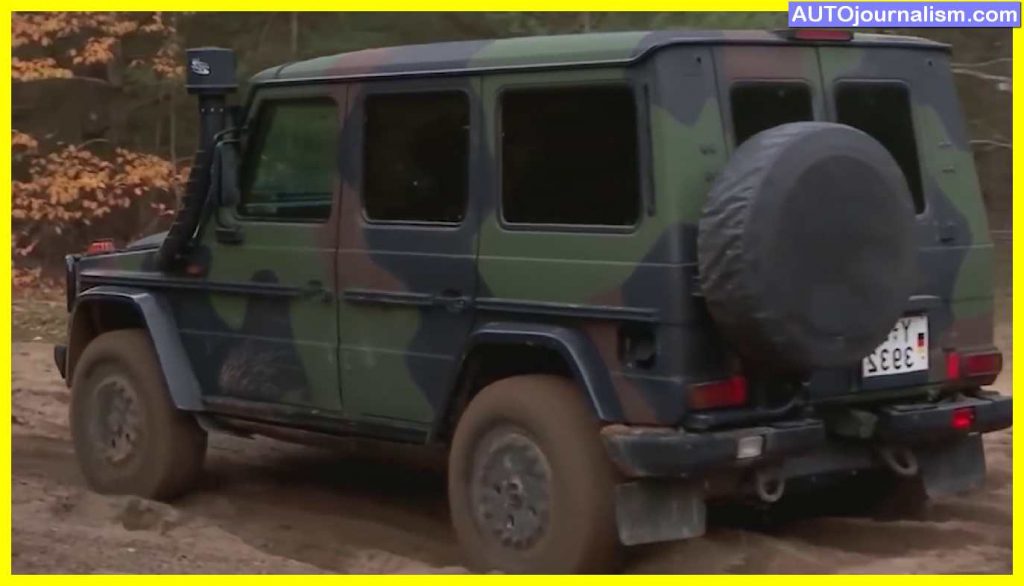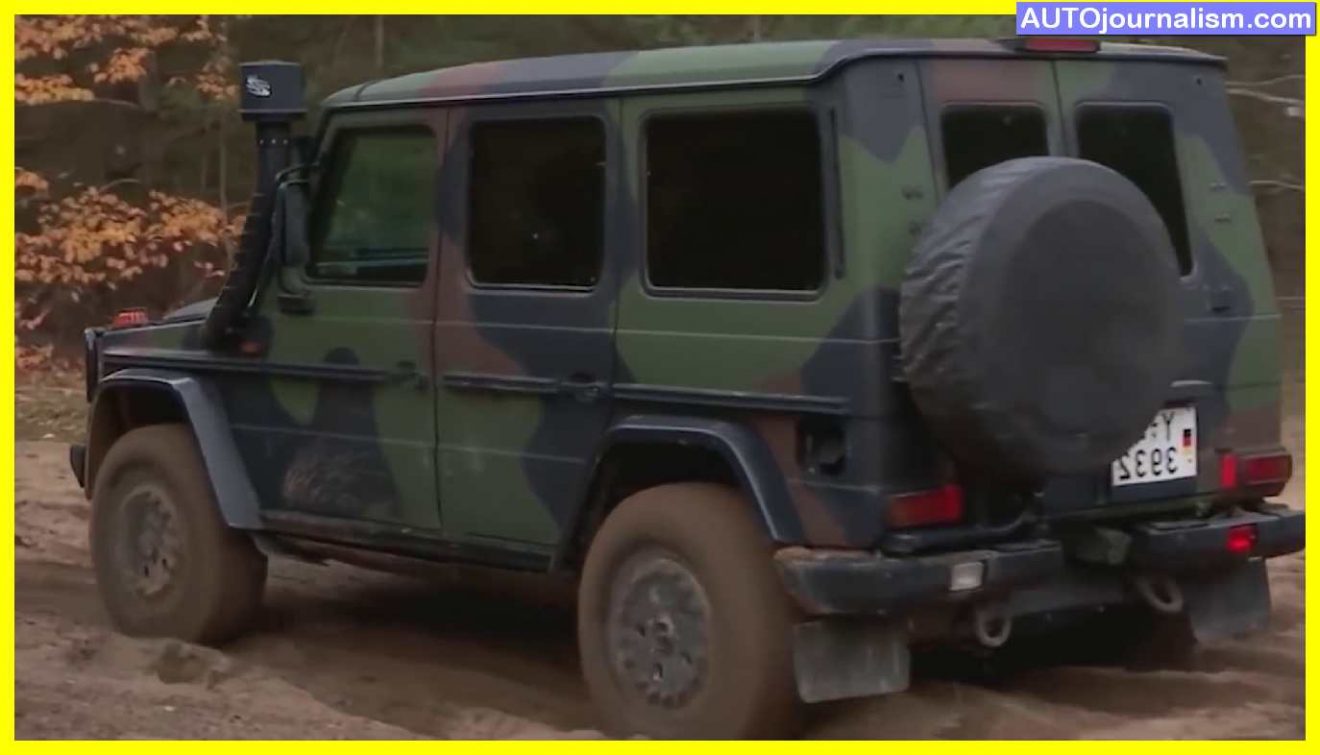 The vehicle comes in two versions: a five-door version with the completely armored crew and cargo compartments, and a four-door version with an armored crew compartment but an unprotected rear body structure.
A 762-millimeter machine gun or a 40-millimeter automated grenade launcher or a 40-millimeter automated grenade launcher can be mounted on the vehicle. The largest variant can accommodate up to 5 passengers, not including the driver.
#9: A.M GENERAL BRV-O ( Military Off-Road Vehicles )
The A.M. GENERAL BRV-O blast-resistant vehicle off-road is a multi-role vehicle designed and manufactured by the American corporation am general for the GLTV joint light tactical vehicle program for the United States Army to replace the GLTV joint light tactical vehicle.
Humvees are a type of light tactical vehicle. The bravo is a general vehicle that has a normal layout, with the engine at the front and the crew compartment in the middle.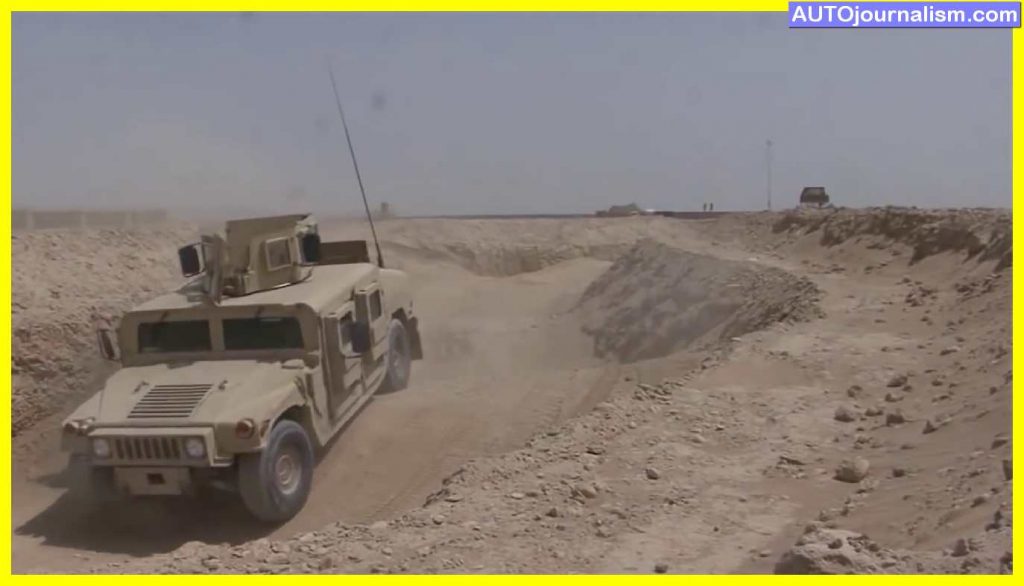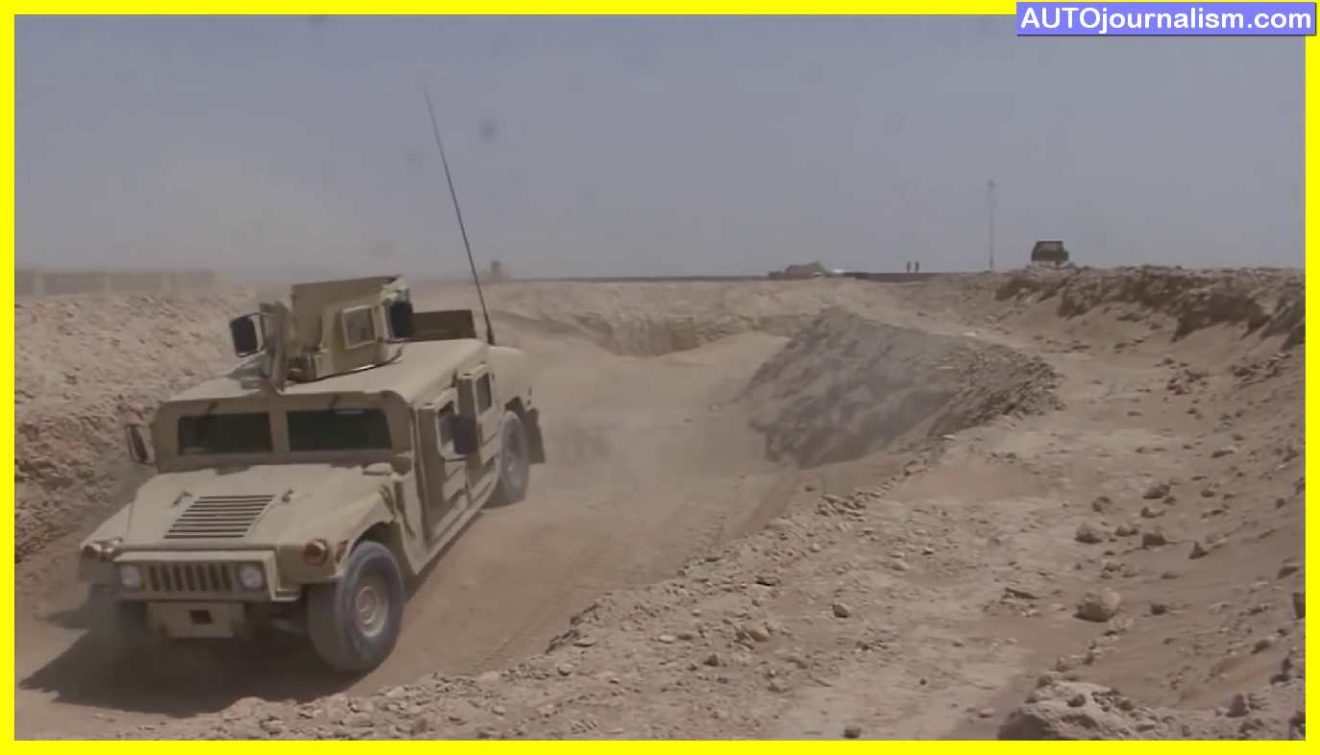 A crew capsule and modular armor have already proven effective in government-supervised explosion tests in the Bravo's cargo room.
The bravo is the general's first trial variant that comes with an armored glass open-top turret that can be outfitted with a 762 or 127-millimeter machine gun or an automatic grenade launcher. The Bravo is powered by a 6-speed transmission and a lightweight optimizer 3200 diesel engine.
#10: AMZ TUR VI ( Military Off-Road Vehicles )
AMZ TUR VI At the 2018 year MSPO defense and security show in Kyoto, the Polish vehicle company AMZ located in Coutinho unveiled a new light armor patrol vehicle named tur 6. The tur 6 was expressly intended to conduct various types of security operations.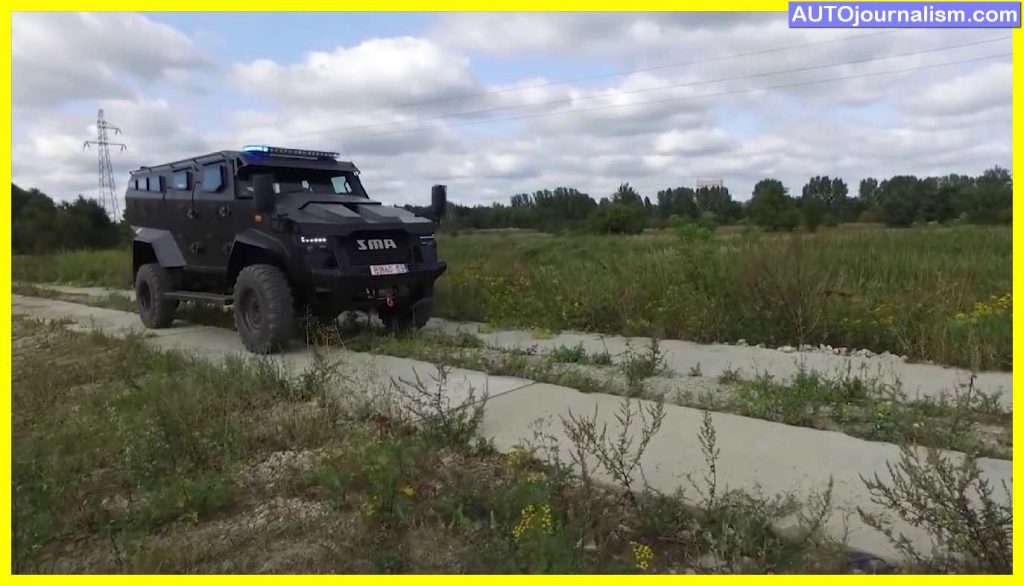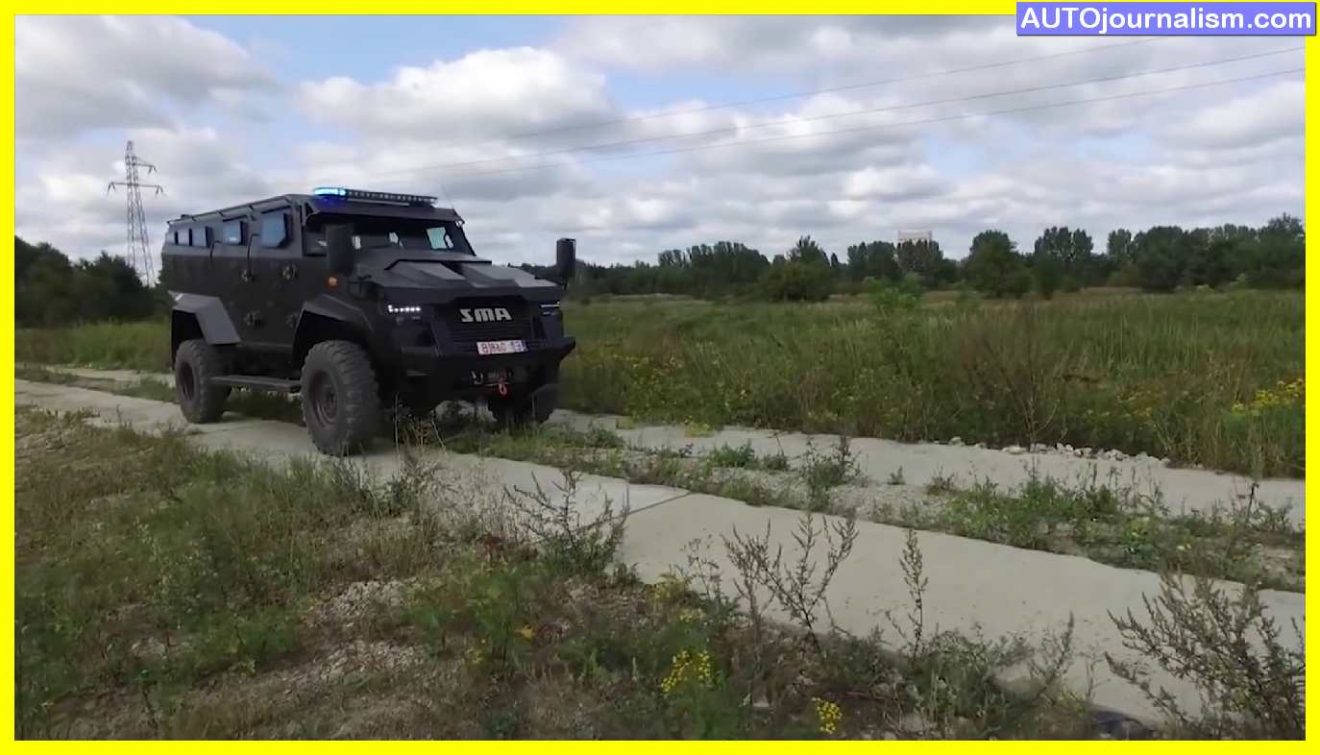 particular missions like as peacekeeping, convoy escort, EOD ambulance, and urban or border patrol With its small arms 762 by 51-millimeter caliber level 1 protective armor, the vehicle protects against IEDs, all small arms hand grenades, and fragmentation.
Both remote and manual weapon systems can be carried by the tur-6. The internal architecture of the tur-6 is meant to accommodate a 10-person crew, including the pilot and commander.
Facts & Thought
Because tyres are composed of rubber, they are susceptible to fire. Flamethrowers and other similar weapons might cripple any of these vehicles, regardless of how well-armored they are. That's all I'm saying.
The first section of the HUMVEE's airborne version solved a major question I had, and the BLACK RIFLE COFFEE channel posted a video titled "imbedded with US Special Forces." I'm in Afghanistan, where BRC's reporter, an ex-US special forces soldier, is embedded with a US special forces squad. Their two vehicles are identical to the two that are airborne in the early seconds of this video, and I'm wondering why our SOF isn't equipped with the latest Oshkosh protection system.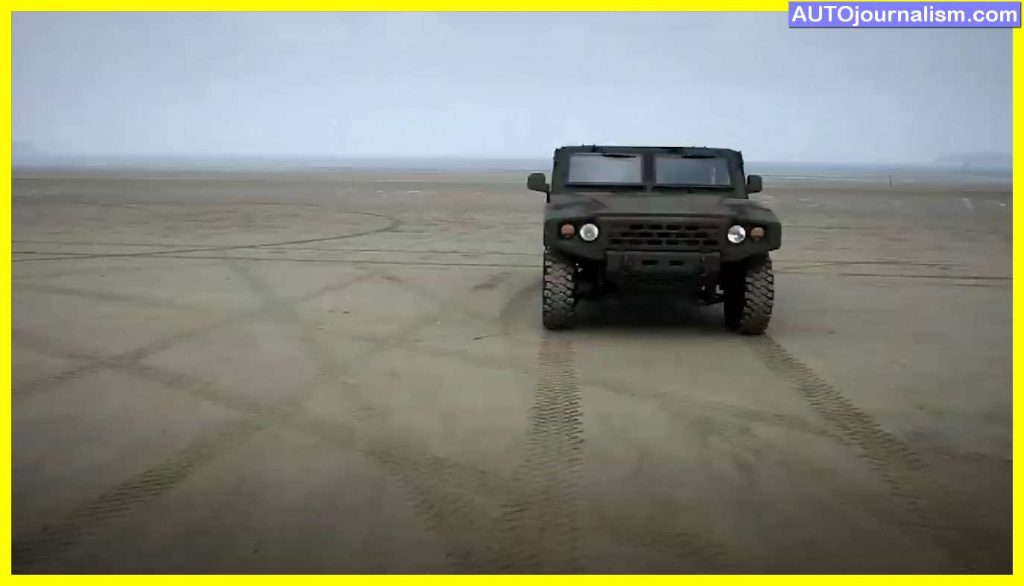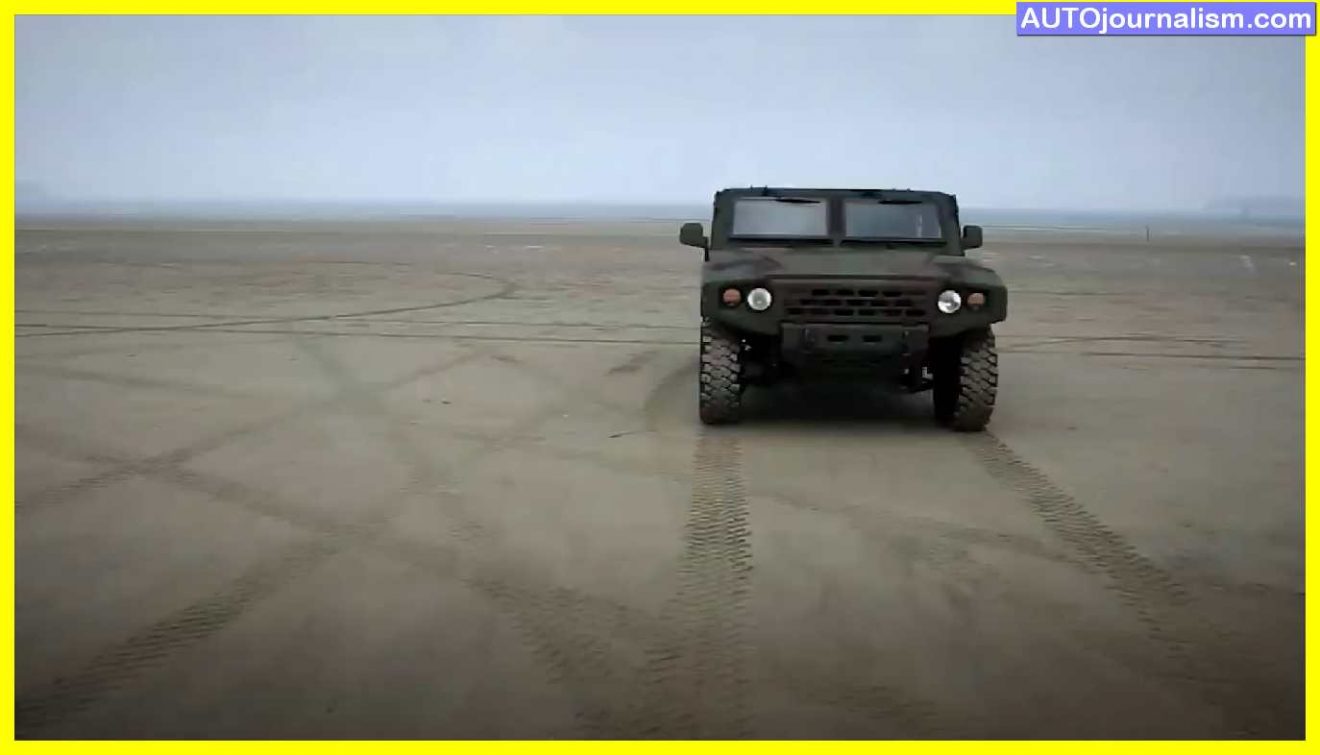 A standard H1 dpi three jump at the beginning of this post would be limping if at all, the next 10 feet, I've wondered why these are and what's been done to them, and clearly seeing this video tells me these are Not chopped H1 dpi three jumps at the beginning of this video would be limping if at all, the next 10 feet, I've wondered why these are and what's been done to them and clearly seeing this Post tells me these are Not chopped H.
I haven't seen any in civilian h1 sales yet, but I'll keep my eyes out for the first one I come across! I was watching and didn't realize it was a Polaris defense vehicle; it looks so much like a modified H1; food for them, but the future appears to be the light one, 75+ MPH, able to carry 6 troops if needed, and 6X the range, yeah no armor, but much more capable off-road, faster by 2X with 6X the range, I'd put my money on an SxS. So sassy!! Get everything our troops require!
Thanks For Reading – ( BBC )
NEXT