Toyota launched its premium full size SUV, the Fortuner in 2009 and the company has sold over 1.7 lakh units of the Fortuner. The SUV got its another facelift in 2021 and now it got over 5000 bookings in a month ahead of its new launch. And the company is offering some accessories for the new Fortuner. So read the full article on 2021 Toyota Fortuner Accessories List to know more.
Interior:
Tyre Pressure Monitoring System:
Toyota is offering TPMS for the new Fortuner as an accessory. This system could have given as standard considering the price of this SUV. But you can pay more and opt for this as an accessory from the company.
Floor Mats:
Toyota is offering some amazing set of floor mats with the new Fortuner as an accessory. The material used are rubber nd fabric and you can opt between them.
Welcome Door Lamp:
Do you want your Fortuner to welcome you every time you get in to the car? Then you can opt for this welcome door lamp which projects FORTUNER and gives you that ambient feeling when you step in to the car.
Wireless Charger:
Wireless charger is common in almost every premium cars nowadays. But if you want one for your Fortuner(not the Legender), then you have to get it as an accessory. An SUV which costs over 40 lakh doesn't get a wireless charger as standard is some thing which we can't digest. But Toyota is charging some premium for that and one who can buy a Fortuner, can also buy the wireless charger as an accessory. But providing these features as standard would have made this premium SUV a great product overall.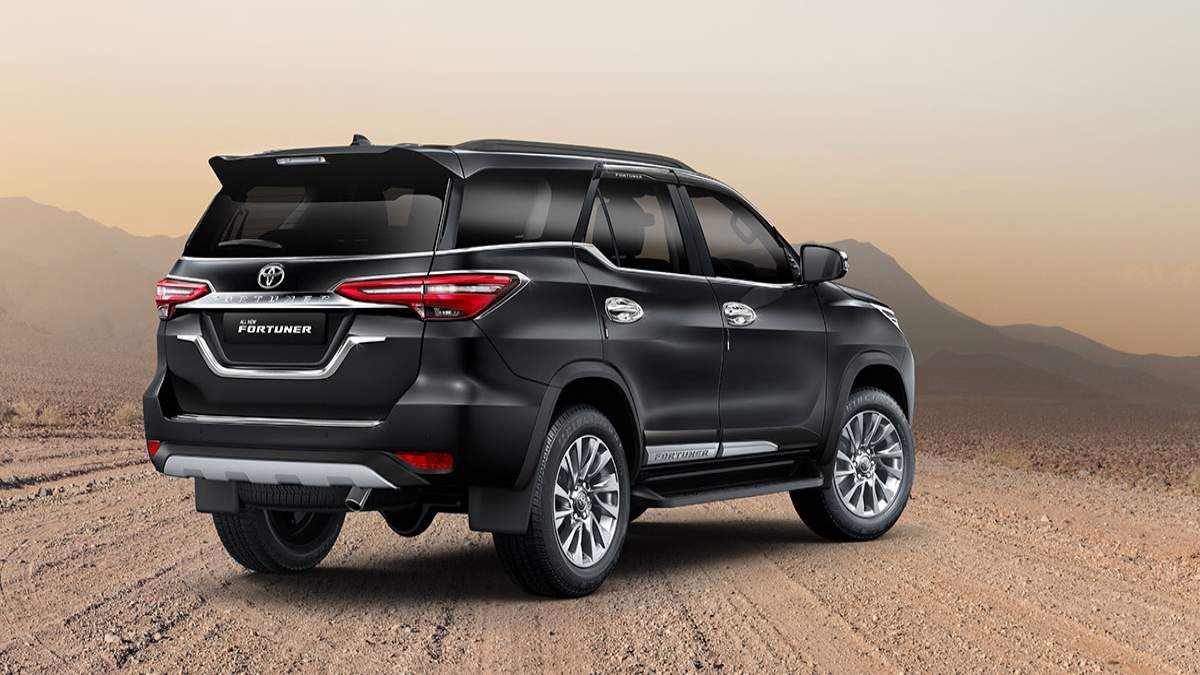 Exterior:
The company is offering some amazing exterior accessories to make the Fortuner even more looker. So Toyota is offering 5 different accessories which includes FORTUNER Hood Emblem, Side Visors which protects the interior of the SUV from water in rainy season, FORTUNER written side cladding for more visual appeal, Rear Under Run and Chrome inserts for Headlights, Front Bumper and Rear Registration Plate.
You can get more information on these accessories by visiting your nearby Toyota showroom. All the information about availability and pricing can be discussed there.
Read more articles on cars and bikes here..