New Bike Triumph 1200 Scrambler Steve McQueen Limited Edition
In today's post, we'll go over it all in full detail of New Bike Triumph 1200 Scrambler Steve McQueen Limited Edition – including the specs and prices of the new bikes to find out what's new for this model year, On This Week triumph announced a euro 5 update to the awesome 1200 scramblers as well as a new steve McQueen special edition.
XC & XE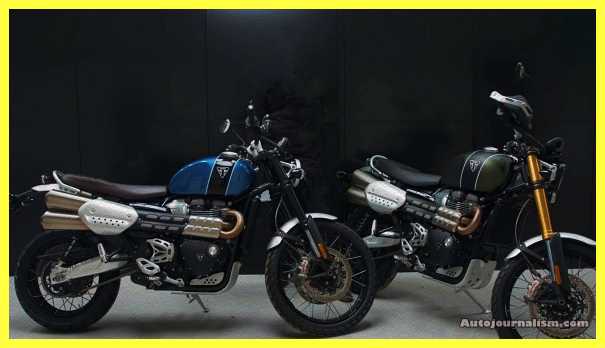 First, a look at that euro 5 update to the two existing 1200 scrambler models the slightly more road-focused xc and the taller higher-spec off-road biased xe the majority of the scramblers remain the same with the 1200cc high power variant of the Bonneville parallel twin Olyn shocks and Showa forks Brembo m50 brakes and the same multi-function TFT display which enables the rider to control the riding modes and rider aids and the Bluetooth connectivity all of which remains unchanged for 2021. it's worth a reminder that the XE gets lean-sensitive abs and traction control an extra off-road pro riding mode heated grips as standard and more travel in the suspension along with the length and swingarm as with all other manufacturers bikes now have to meet stricter euro 5 emissions regulations and as such both models have had a bit of work done to clean them up but the good news is that power and torque have been unaffected with 90 ps still produced at 7,400 rpm and 110-newton meters of peak torque at 3,950.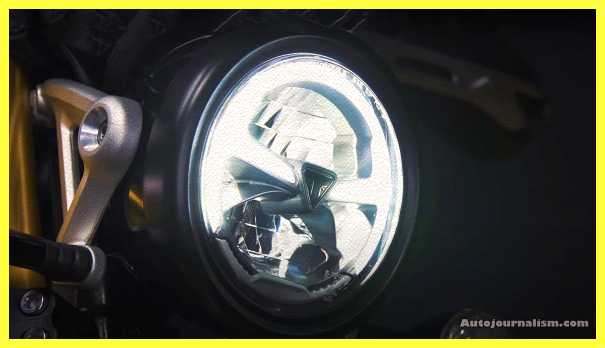 CHANGES
One of the changes is, to the exhaust system and they've also taken the opportunity to address one of the most common complaints about the last generation the inside of your right thigh could get pretty toasty against the high-level pipes especially in warm weather and slow-moving traffic so whilst the redesign was prompted by euro 5 they're also claiming improved heat distribution on the new system which is good news indeed I had xe model for a couple of weeks a while back when I was still living and commuting through central London and I did find myself having to a knee to put a bit of distance between my leg and the pipes that said it's hard to quantify such an update on paper.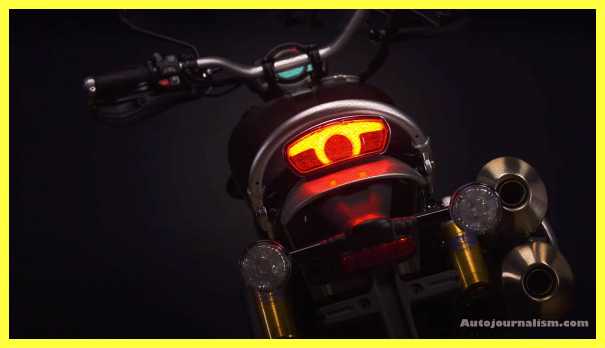 EXPERIENCE & COLOURS
So i'll have to get my hands on one when the new press bikes are available to see if it's actually worked there's also been an update to the paint options with the XC previously available in green or black whilst the XE came in blue or white in the new lineup both models will be offered in a new plane black a revised khaki green and the cobalt blue of the previous gen xe there will still be a couple of aesthetic distinctions between the two bikes though apart from the fact that the xe is visibly taller and that's the brown saddle on the xc as opposed to the black on the xe and the xc also gets a black finish on the forks as opposed to the more bling looking gold anodization on the xe from a practical perspective these new tanks look like they'll be a bit easier to look after the previous gen xc's had a half gloss half mac clear coat which i have to admit looks great to me but i'd assume it's a pain to look after because if you wanted to polish the gloss part you'd have to be pretty cautious around the matt.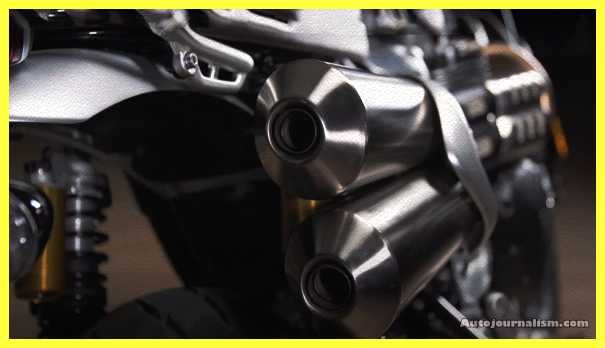 The new khaki green finish is entirely matte so you could just use a matte paint finishing product on the whole tank so less heat from the exhaust and an easier bike to clean should make for a better ownership experience but there are a couple of downsides for 2021.
WEIGHT
First is that the prices have gone up a little along with the rest of the Bonneville range and I'll get onto those at the end but there's also been a six-kilogram weight increase overall now I'd assume that a good share of that has come from the exhaust system changes so potentially this won't be as much of a problem for anyone planning to go for an aftermarket pipe but there could be a few gains elsewhere as six kilograms is quite a lot.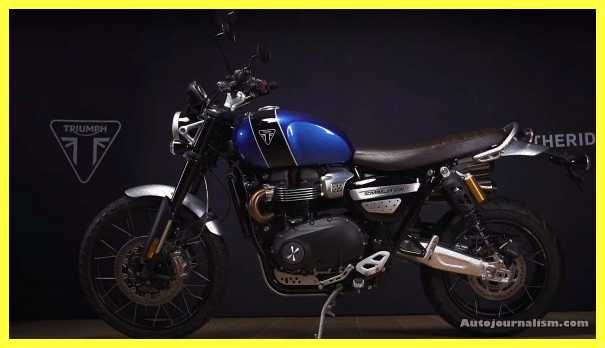 MCQUEEN EDITION
But onto the new limited edition inspired by Steve McQueen who was a successful desert racer outside of his Hollywood career and also a massive fan of the triumph bikes of the time in fact the tr6 that was used to film the famous jump in the great escape is currently on display at the Triumph factory visitor experience in Hinckley and provides some of the inspiration for this special limited edition, there'll be just a thousand of these made all of which will come with a certificate of authenticity stating the bike's VIN and signed by triumph CEO nick Bloor as well as Steve McQueen's son chad on top of that.
There's a new billet machine bar clamp which comes with both steve McQueen's signature and the bike's limited edition number laser etched into it the main feature of this model is the paint job with a competition green color scheme and some nice detail on the tank including a brushed foil knee pad area with hand-painted gold lining a gold heritage triumph logo and a dedicated gold and silver tank graphic and in the style of that original tr6 the front and rear mug guard have also been painted in that competition green as opposed to the brushed aluminum finish of the standard bikes
New Bike Triumph 1200 Scrambler Steve McQueen Limited Edition – There are also a few accessories thrown in such as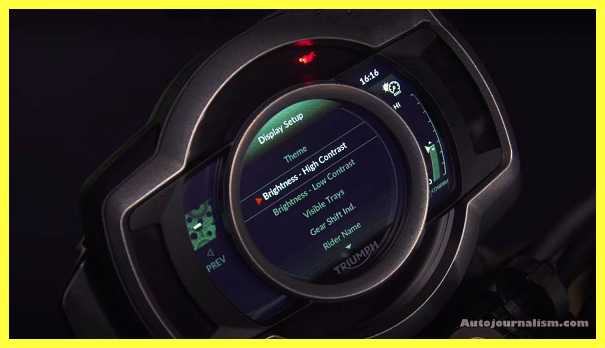 The aluminum radiator guard
Engine protection bars
The brown seat for more of that old school look
but elsewhere the specs are the same as 1200 xe including those euro 5 updates of course.
PRICE
In terms of pricing for these new models the standard XC comes in at 11,800 pounds and the XE at 12,600 so both of them are up by 300 quid versus the previous model year part of the justification for this across the Bonneville lineup is the extra precious metals required in the exhaust system to get it to pass euro 5 which they say are exceptionally expensive from the punters perspective that's not really something you can get excited about especially with the weight gains but I doubt 300 quid is going to be a deal-breaker for most potential buyers as for the steve McQueen edition those will start at 13,600 so a grand on top of the standard XE that doesn't seem too bad to me considering that the accessories alone would cost about 500 quid and so the other 500 accounts for the paint job and the exclusivity which ought to help this bike hold its value.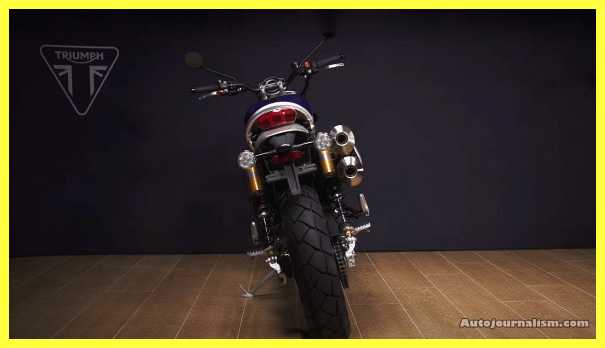 FAN
For anyone who's a collector or a big McQueen fan it should be a pretty tempting proposition I'm absolutely certain that they'll sell out though as the bond scrambler special edition which was announced last year cost a whopping 18,500 for essentially a similar spec and the 250 of those produced all went pretty quickly I believe dealers are taking pre-orders now with bikes available from June as always I'd love to know what you make of the new 1200 scramblers in the comments below it is a mild update but that McQueen edition does look pretty good and is a relatively affordable way to get hold of a limited edition triumph especially when you compare it to the bond edition or the Tfcs, for example, the street scrambler is also being updated and I can tell you the full details about that next week.
Like and Share this post with your friends. Thanks for Reading This Post.
Next