Top 10 best military drones in the world
An unmanned combat aerial vehicle, or UCAV, is a combat drone that carries aircraft ordnance such as rockets, anti-tank guided missiles, and bombs, as well as hardpoints for drone strikes, and is used for intelligence surveillance, target acquisition, and reconnaissance. Humans usually operate these drones in real-time, with varying degrees of autonomy. Many countries have introduced one or more types of unmanned aerial vehicles (UAVs) for surveillance and communication, and some even have combat-ready drones. Drones will now carry out the majority of aerial operations, including using air-to-ground missiles or laser-guided bombs. or even experimental air-to-air capability raising the question of how long manned military jets will last before becoming a historical curiosity in this video we will concentrate only on the 10 combat capability drones that are active and currently under development.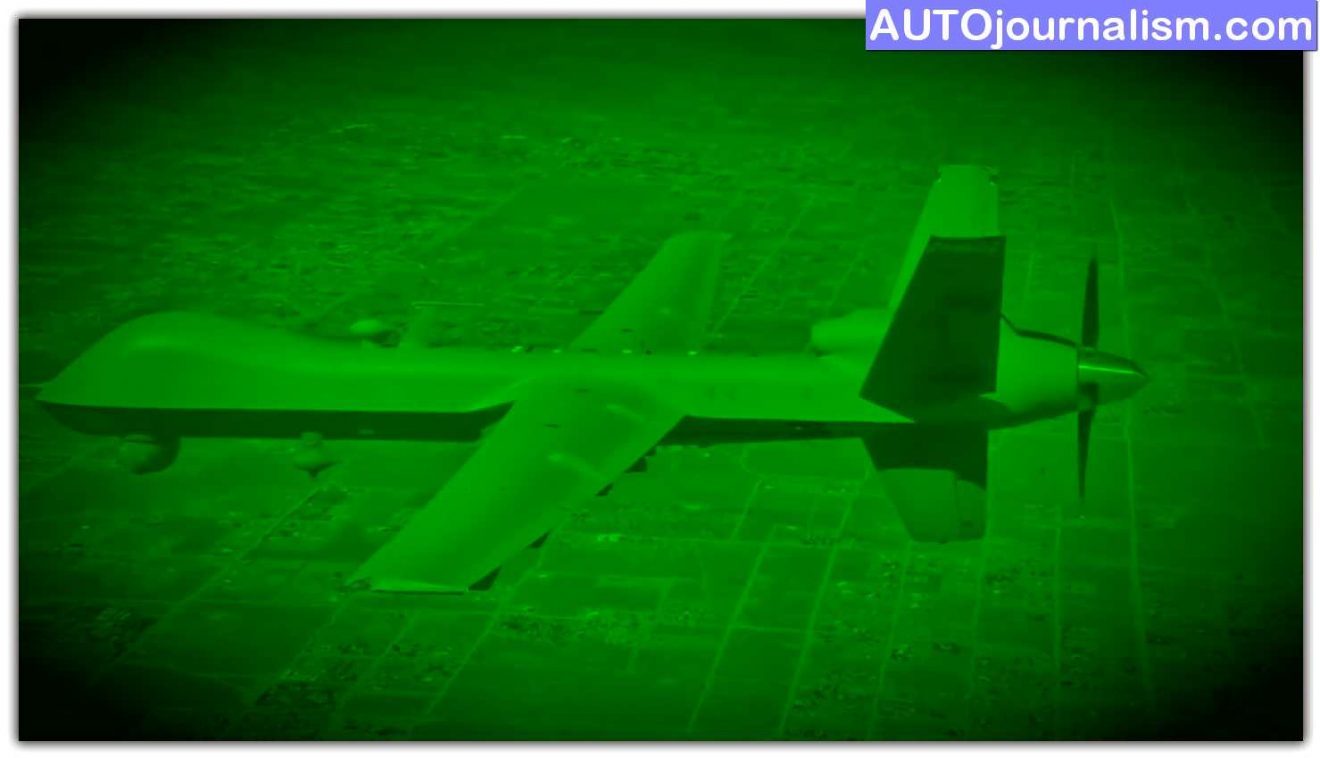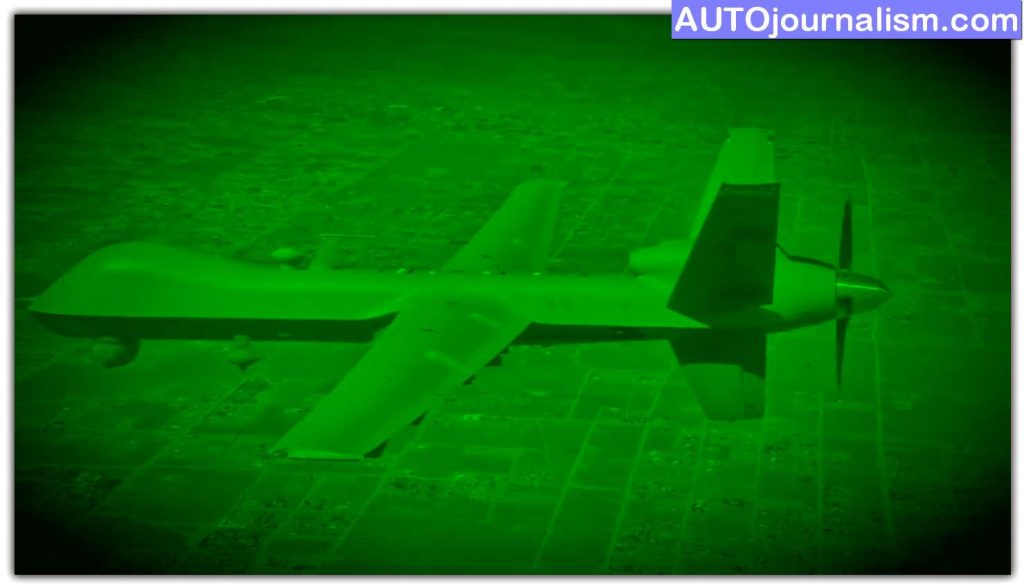 Top 10 Best Military Drones in the world – List
10. MQ-9 REAPER ( COMBAT DRONE )
Number 10 MQ-9 reaper, The MQ-9 Reaper is the world's first hunter-killer unmanned aerial vehicle (UAV) with long-range, high-altitude surveillance capabilities. The MQ-9 is a larger, heavier, and more capable general atomic aircraft than the previous version. MQ-1 is a hunter. While it is not the most technologically advanced drone by today's standards, it is the most commonly developed, adopted, and used. With a slew of upgrades, a dozen pilots, and millions of flight hours under its belt, the reaper has become the poster child of modern drone warfare, bringing entire armed conflicts and igniting far too many controversies to count.
9. TAI AKSUNGUR ( COMBAT DRONE )
Number nine is TAI AKSUNGUR, The Turkish aerospace industry's TAI AKSUNGUR is an unmanned aerial vehicle built for the Turkish armed forces it is the manufacturer's largest drone and payload capacity for mission-specific equipment based on existing technology from the Tai Anka series of drones it is intended to be used for long-term monitoring TAI AKSUNGUR is a medium-altitude long-endurance UAV and what pushes axon group above many similar designs is its impressive reported endurance of over 40 hours it has an operational range of up to 6,500 kilometers and a cruising speed of 250 kilometers per hour.
8. WING LOONG II ( COMBAT DRONE )
Number eight is WING LOONG 2, WING LOONG II is a Chinese UAV product of the Chengdu industry intended for use as a surveillance aerial reconnaissance and precise strike platform the export version of this Chinese drone has already proven itself in several middle eastern conflicts in the hands of the UAE while Pakistan and Egypt have also purchased dozens of them it can carry up to 200 kilograms of laser-guided bombs and is capable of air-to-air armament according to the manufacturer its endurance is about 32 hours wing lung 2 has a range of 4 000 kilometers and can travel a maximum speed of 370 kilometers per hour.
7. EADS BARRACUDA ( COMBAT DRONE )
Number seven is EADS BARRACUDA, The EADS BARRACUDA is a jet-powered UAV intended for the role of aerial reconnaissance and combat the aircraft is a joint venture between Germany and Spain it is more of a combat aircraft than anything else designed to carry 300 kilograms of precision munitions in its internal bay ready to be delivered at a moment's notice before an enemy could detect the intruder barracuda is little known after its maiden flight in 2006 and while the project may have been shelved it was unquestionably the first European combat drone of its kind its enduring power is around 17 hours and can travel a maximum speed of over a thousand kilometers per hour.
6. AVENGER ( COMBAT DRONE )
Up next on the list is AVENGER, The AVENGER Unlike the previous MQ-1 Predator and MQ-9 reaper drones, it is powered by a turbofan engine and has stealth features such as internal weapon storage and an s-shaped exhaust for reduced infrared and radar signatures. It can transport an incredible amount of munitions and lift nearly 3 tonnes of them. and use the f-35 lightning's electro-optical targeting system to direct fire at the enemy 2. The sea avenger should also be discussed because it improves the platform's ability to be based on an aircraft carrier.
5. X-47B ( COMBAT DRONE )
Number 5 is X-47B, the Northrop Grumman X-47B is a demonstration unmanned combat aerial vehicle designed for aircraft carrier-based operations the X-47 deserves to be mentioned because of its impressive features and capabilities but it was only a proof of concept program that has since been discontinued nonetheless all evidence points to the united states air force adopting some kind of more advanced successor possibly supersonic and combat-capable there isn't much known about them the rq180 is most likely the spiritual successor to the X-47B and the future x47 series will likely have a range of 3,900 kilometers at subsonic speed.
4. GJ-11 ( SHARP SWORD ) ( COMBAT DRONE )
Number four is Hong Du  GJ-11 ( SHARP SWORD ) a little is known about this Chinese stealth UAV till date it took to the skies for the first time in 2013 and china has boasted about the drone's deep penetration capability implying a large internal weapon bay and ability to deliver laser-guided munitions which would likely result in performance comparable to other stealth drones of this type it is powered by a single turbofan engine and has a 14 meter wingspan with an internal weapons bay and a stealthy propelling nozzle the precise mission assigned to the sharp sword is unknown at this time but possible missions include aerial reconnaissance and eventually combat missions.
3. OKHOTNIK B ( COMBAT DRONE )
Number three is Sukhoi or OKHOTNIK B Sukhoi s70, OKHOTNIK B meaning hunter B is the Russian stealth heavy unmanned combat aerial vehicle it has been under development since at least 2011 jointly by Mikoyan and Sukhoi company as a sixth-generation aircraft project By 2025, it is expected to enter the military. it can carry almost three tons of armaments and has an operational range of 6,000 kilometers a cotton egg is intended to work in tandem with the SU-57 fifth-generation jet fighter and will likely travel a maximum speed of 1,000 kilometers per hour.
2. DASSAULT NEURON ( COMBAT DRONE )
At number 2 is  DASSAULT NEURON, the DASSAULT NEURON is an experimental UCAV of the french company the salt aviation countries involved in this project include France Greece Italy Spain Sweden and Switzerland the design goal is to create a stealthy autonomous UAV that can function in medium to high threat combat zones and its intended purpose was to explore a prospect of delivering up to two tons of explosive and high threat zones and defending themselves from both ground-based and aerial adversaries neurons design has an emphasis on functioning in autonomous cooperation with manned aircraft as a loyal wingman
1. XQ-58 VALKYRIE ( COMBAT DRONE )
XQ-58 VALKYRIE is the next logical step in the evolution of UAVs designed to serve as a support to the fighter jets relying on either direct control of its manned peers or onboard ai it can scout the battlefield engage the enemy and sacrifice itself to shield man aircraft the most impressive part of this whole ordeal is the price as the drone is supposed to cost 2 million dollars apiece on power with cruise missiles and almost nothing compared to actual fighter jets being almost as capable as manned fighters but cheap and easily replaceable allows an army to produce entire swarms of them overwhelmingly any kind of enemy defense while still in prototype testing stage valkyrie is expected to be put into mass production in 2021 defining a picture of future robot warfare.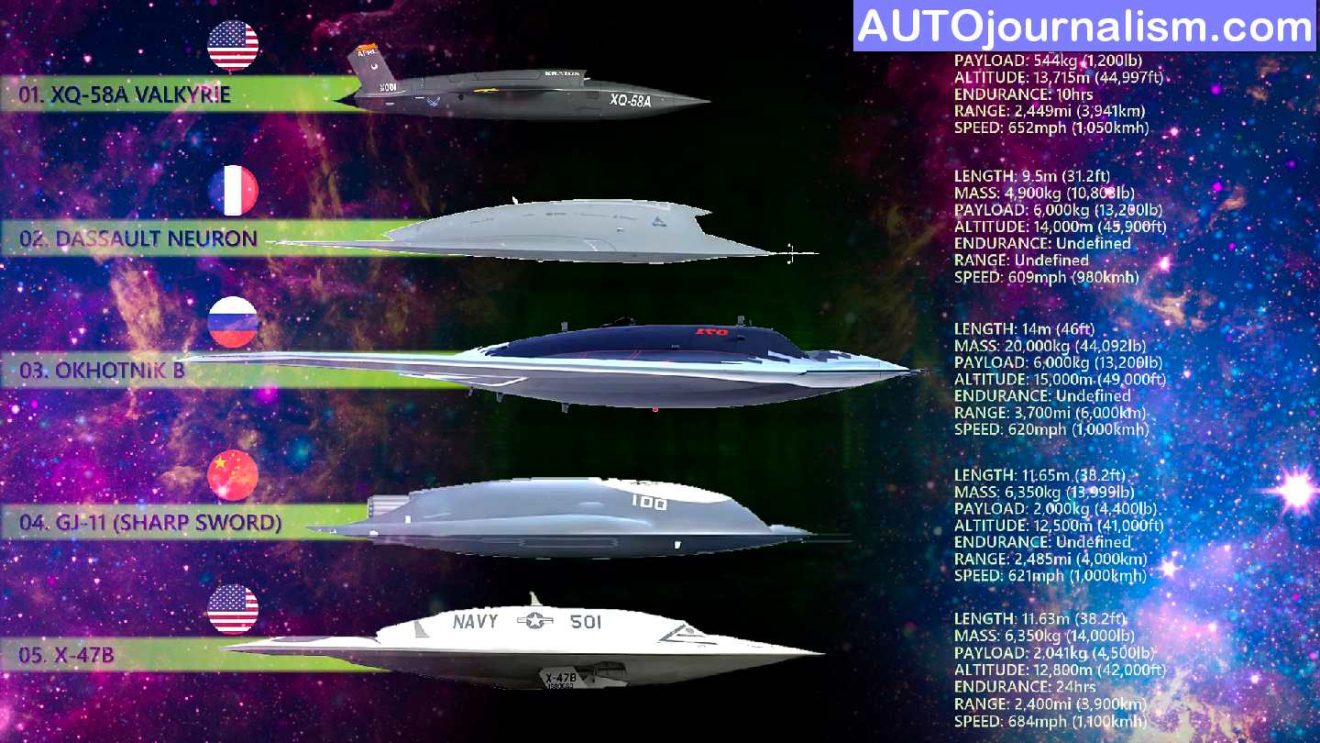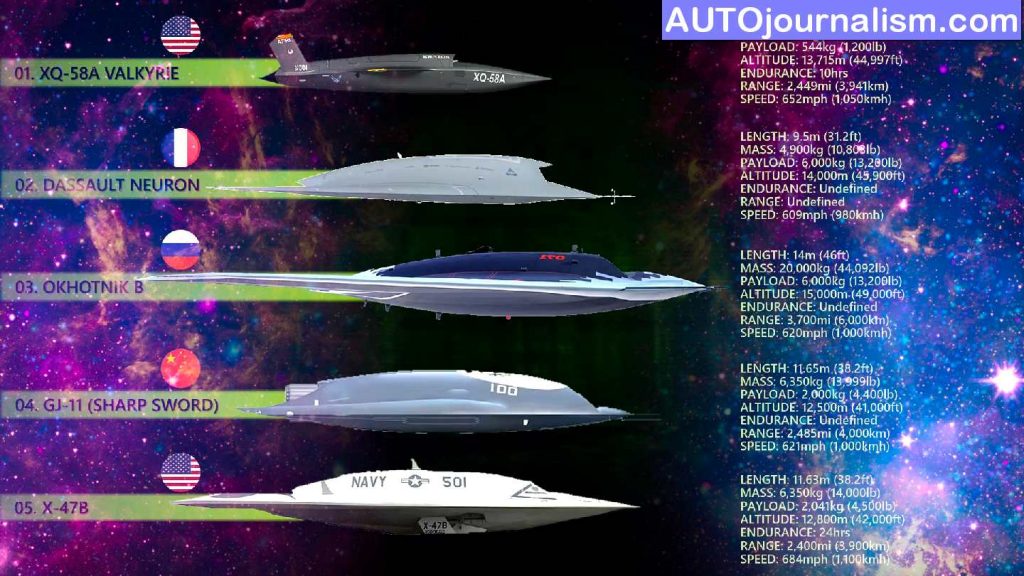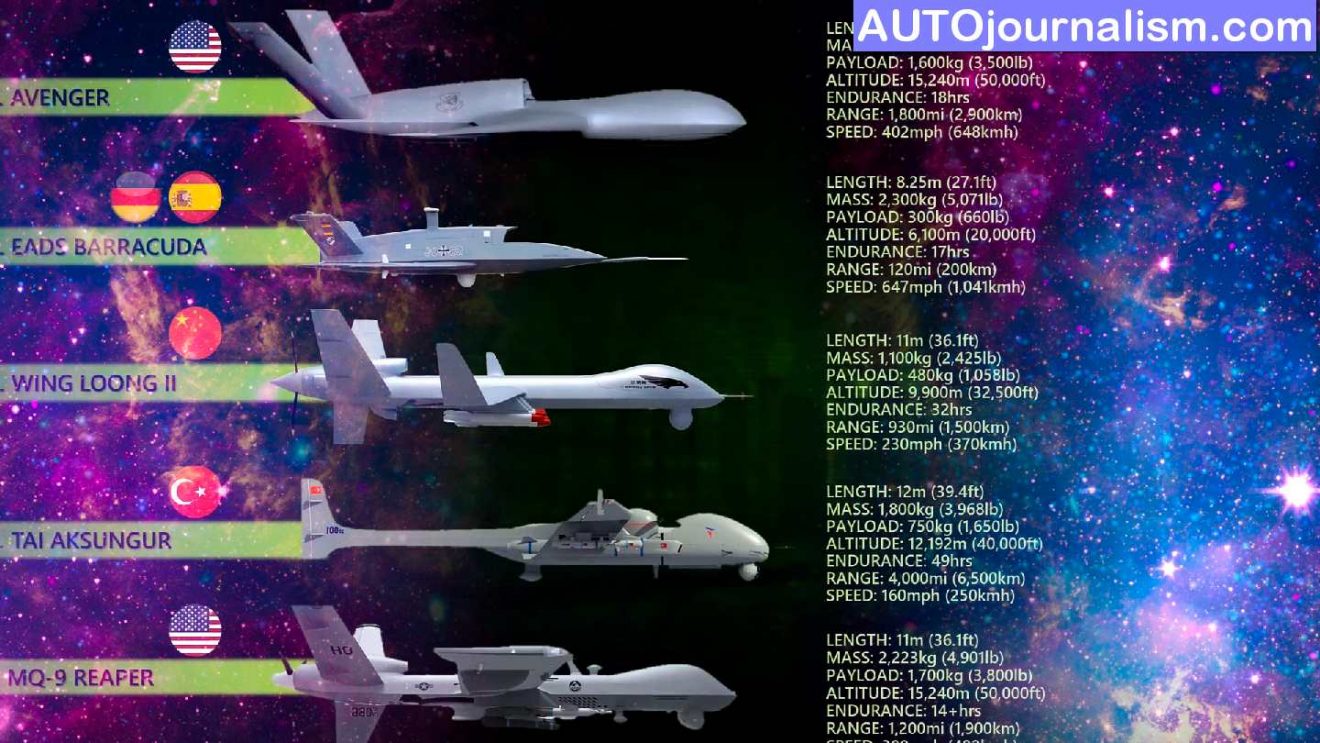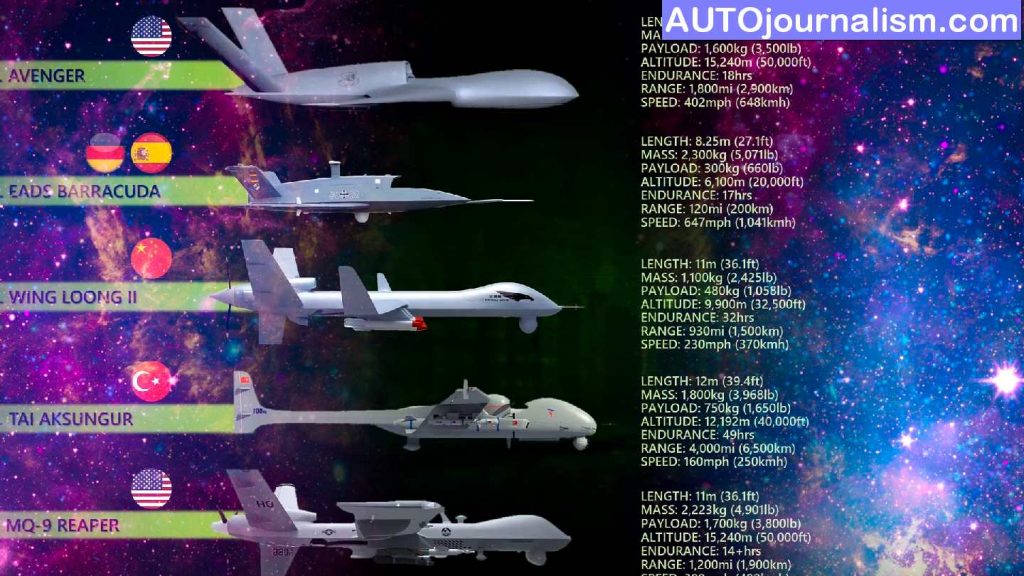 And that's it guys for today we hope you've enjoyed this Post, Share this with Your Friends. ( BBC )
NEXT