Top 10 Best Mine Clearing Vehicles In The World
Demining is an important process that helps to protect soldiers' lives, as well as military equipment and weapons, from mine explosions. For these purposes, handheld surface scanners can be used, but when clearing the way for a military convoy's passage, special equipment or explosive launchers must be used. Today, we'll show you the Top 10 Best Mine Clearing Vehicles In The World.
No.10 KEILER ( Mine Clearing Vehicle )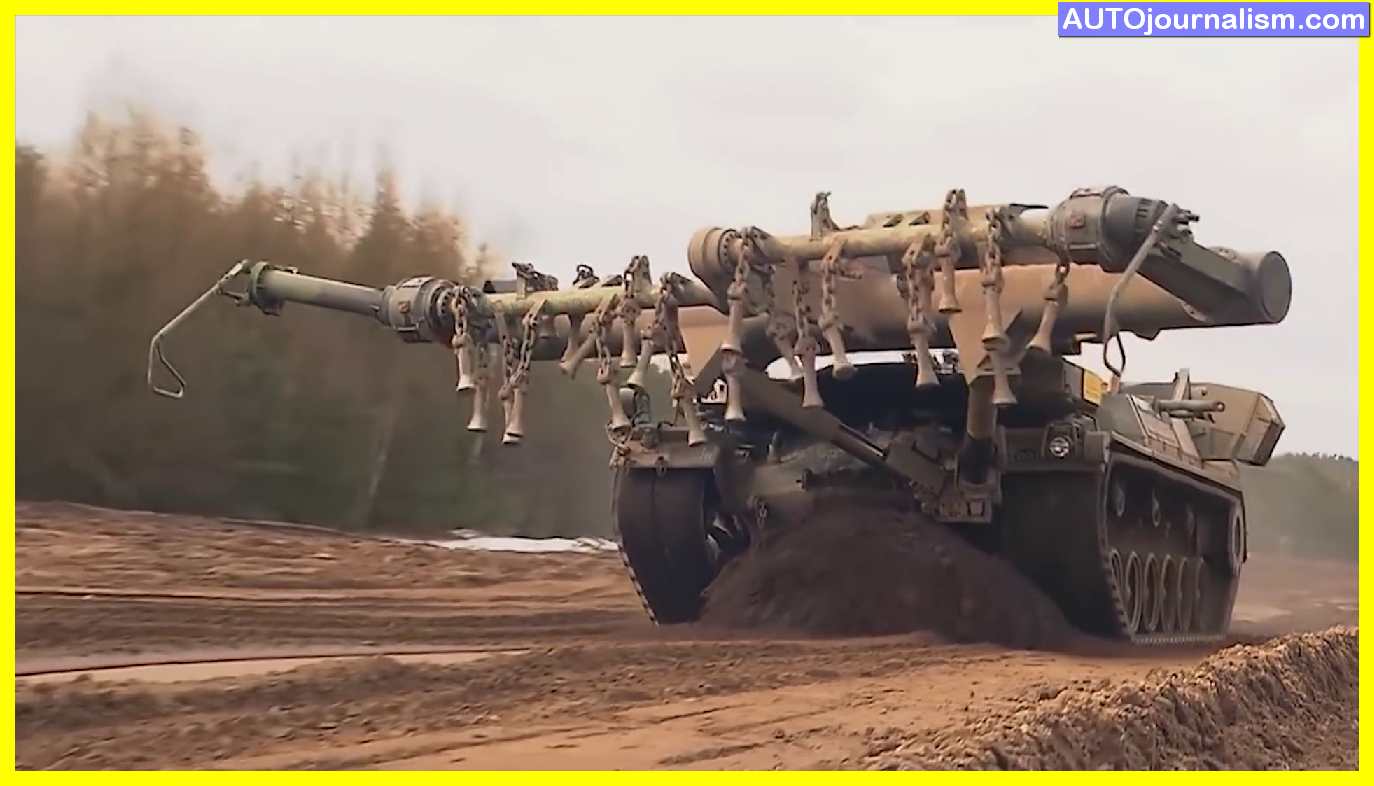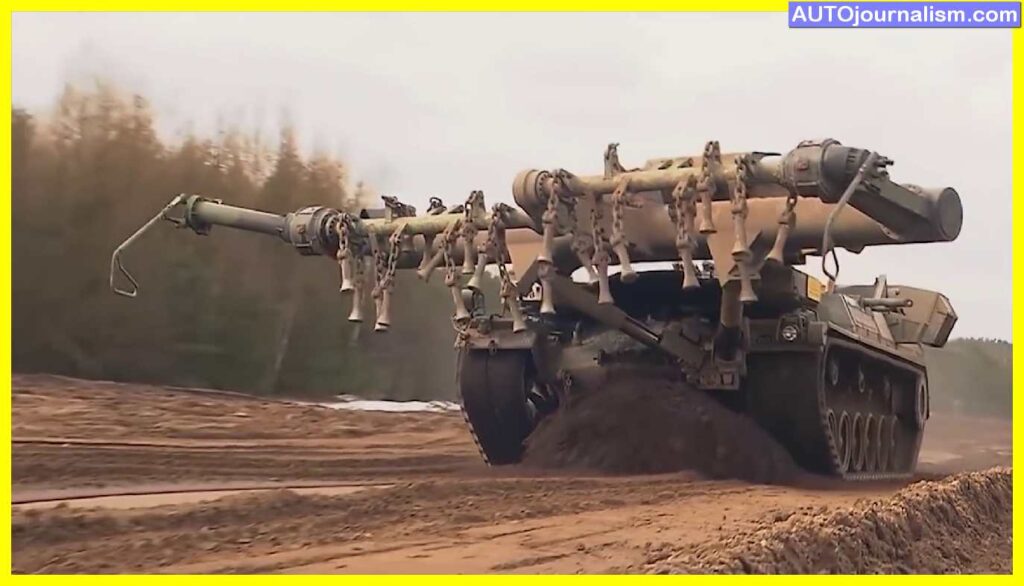 Reinmetal developed the KEILER mine-clearing vehicle to satisfy the needs of the German army. The Kyler is based on the m48a2 patent medium tank hall and is designed to clear channels through minefields so that friendly vehicles can pass safely. It can clear both anti-personnel and anti-tank mines. This military engineering vehicle is equipped with a rotor-powered mine flail with two clearing shafts and 24 flails.
The Kyler demining vehicle clears a 4.7-meter wide channel and can clear a 120-meter long lane in a minefield in 10 minutes. It is clear that the Kyler clears 98 percent of mines in its path. The Kyler also features an automatically cleared path lane marking system on the back of the hull.
No.9 LISTVA ( Mine Clearing Vehicle )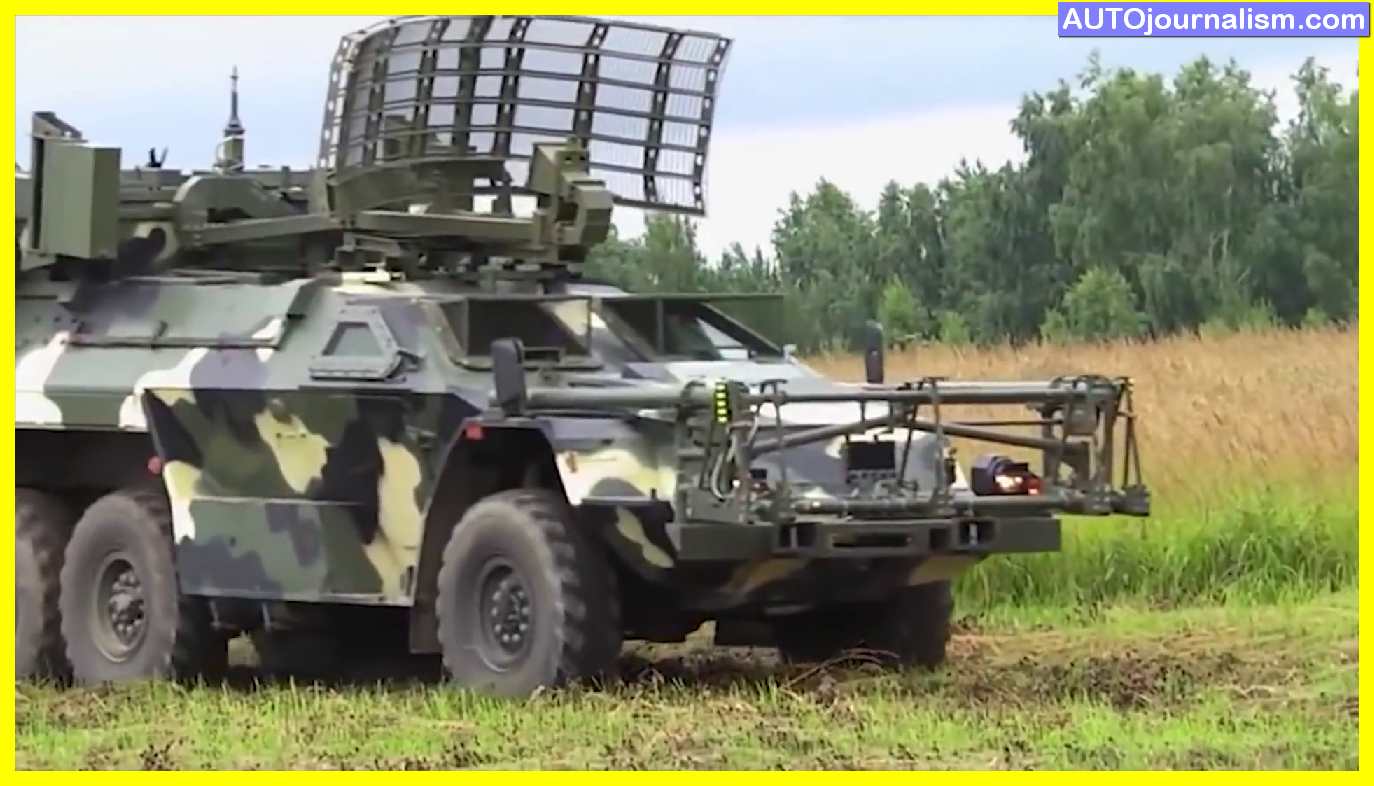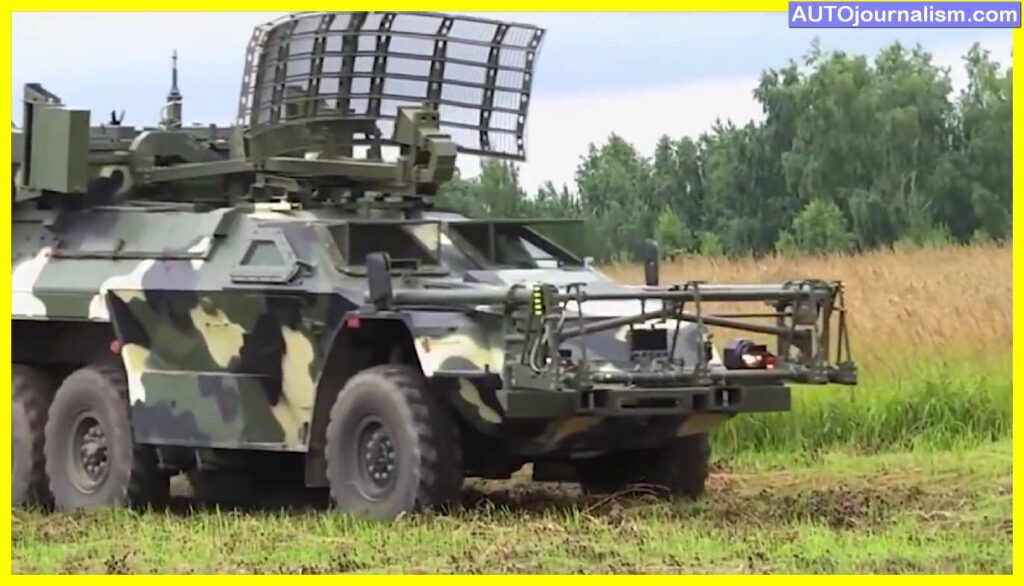 The LISTVA is a Russian mine-clearing vehicle that searches for and neutralizes explosives along with the DePaul to Paul M and Yar missile launcher routes. It identifies and neutralizes remotely controlled mines manually and automatically. LISTVA is outfitted with technology that enables it to search for metal-containing explosives at a speed of 15 km/h and a range of 100 meters. In front of the car is a multi-zone search module with 16 induction sensors, as well as electromagnetic situation management equipment.
Remotely detonated explosives were protected by the creators. Cellphones and pagers are frequently used to detonate them, and the vehicle can emit impulses that mimic those of cellular phones and other electrical equipment. The high-powered microwave transmitter can only destroy mines with remote detonation or electronic systems; it is ineffective against pressure mines, despite the fact that it can identify and warn them in time.
No.8 BIONIX ( Mine Clearing Vehicle )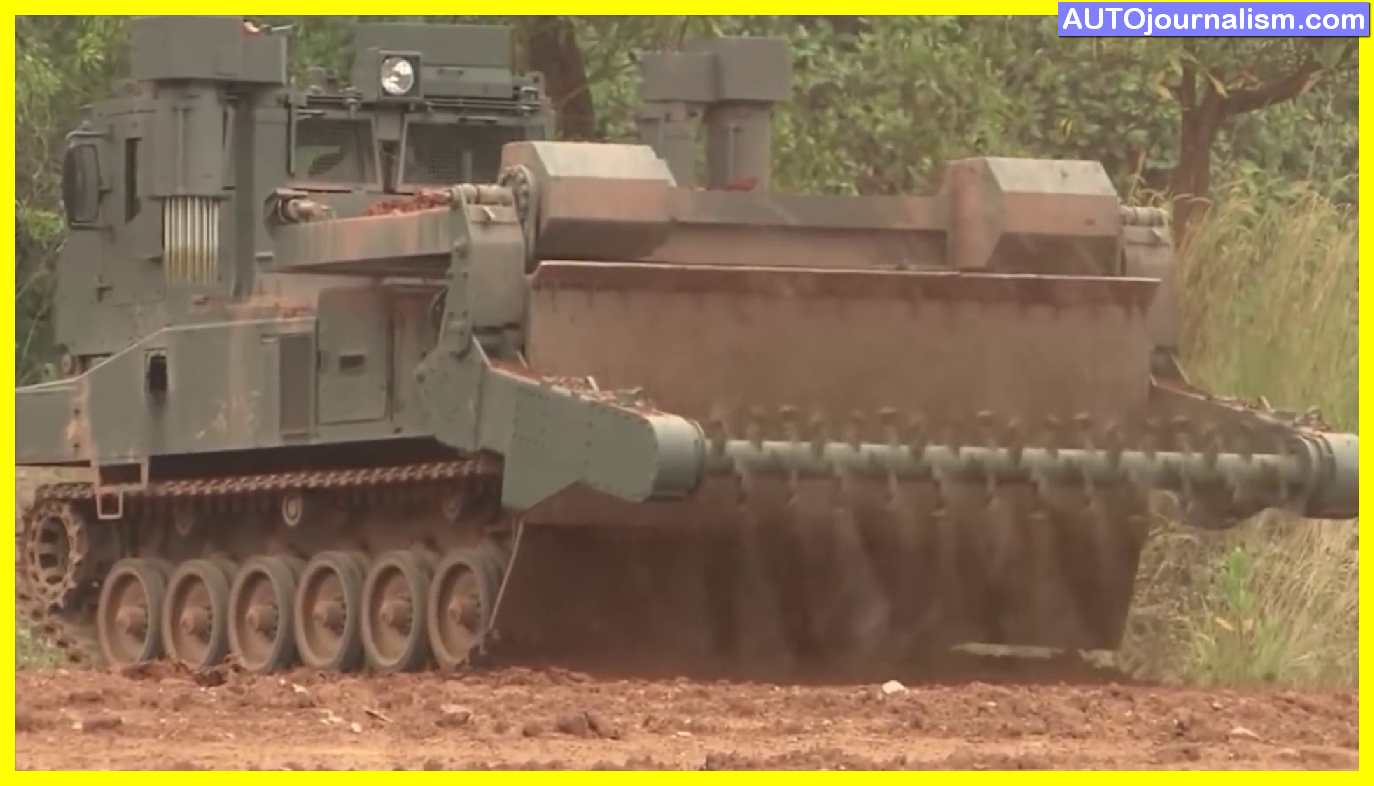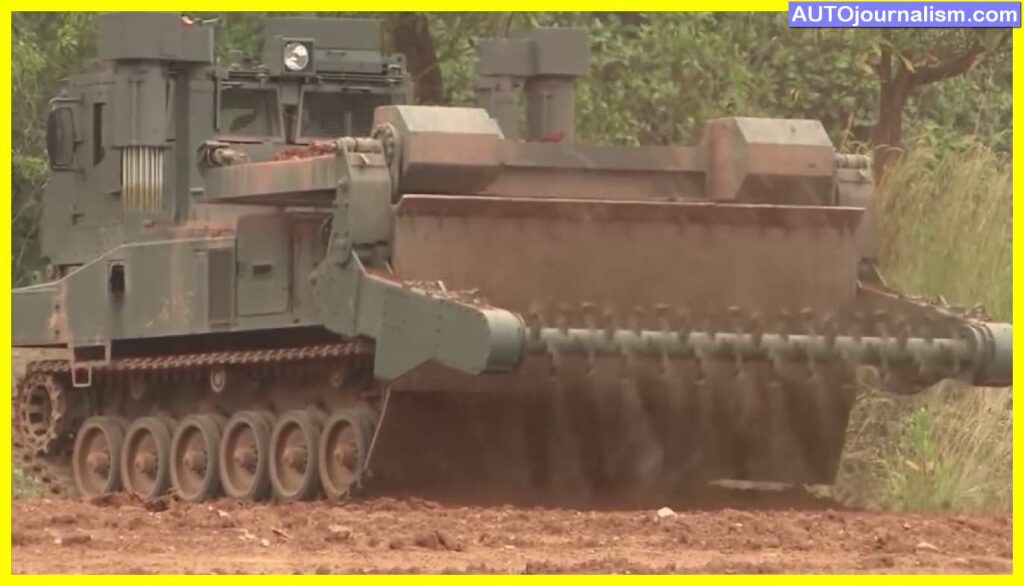 The BIONIX is a tracked Singaporean armored fighting vehicle developed by Singapore Technologies Kinetics. The pioneer, a 30-ton class counter-mine vehicle designed on the BIONIX chassis that utilises a mine flail system in addition to mine clearance, has been inducted into the Singapore armed forces. The trailblazer can also use a lane marking system with pneumatically discharged markers to designate its routes.
The world's first integrated flail system, which is a revolving chain that sweeps and detonates mines, is featured on the pioneer. In less than seven and a half minutes, it can clear a passage 100 meters long and 3.2 meters wide.
No.7 UR-77 METEORIT ( Mine Clearing Vehicle )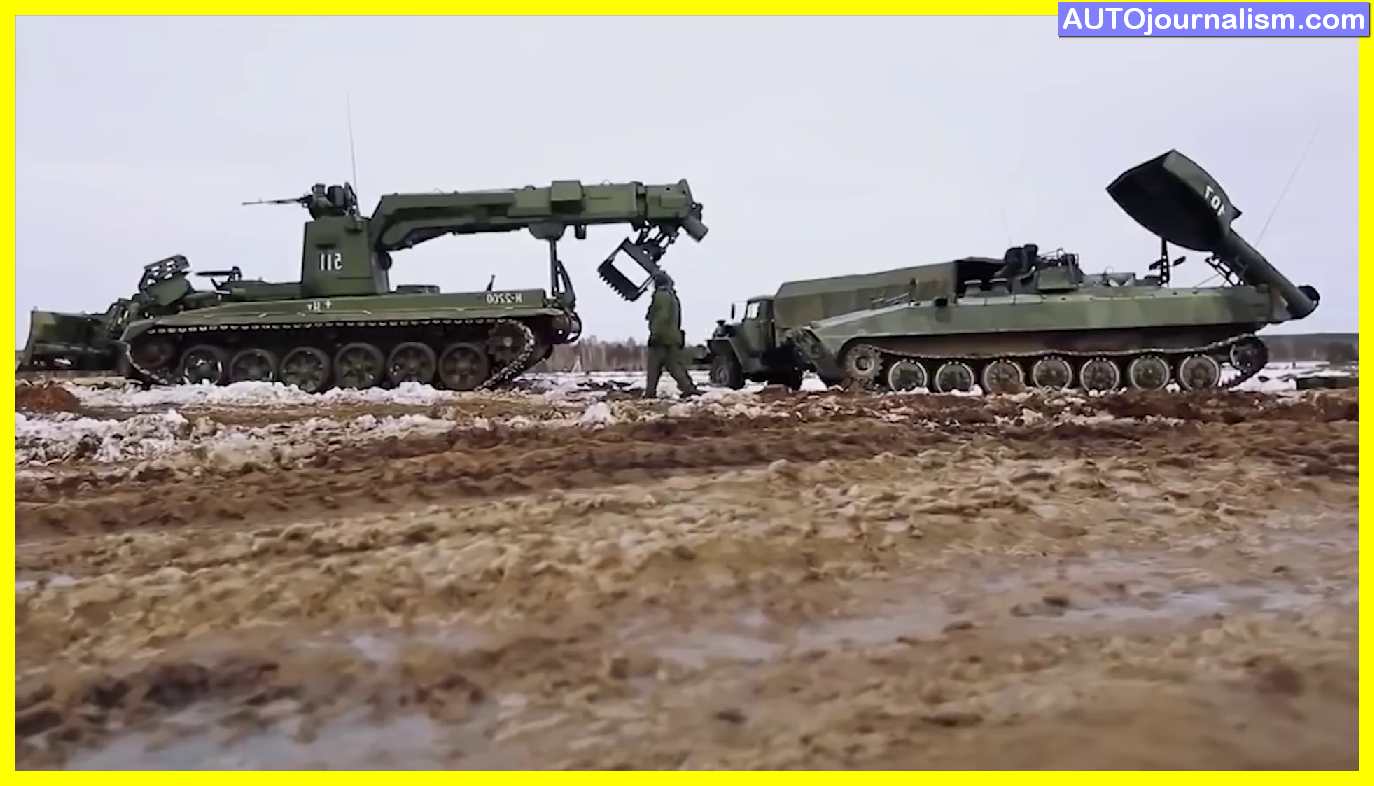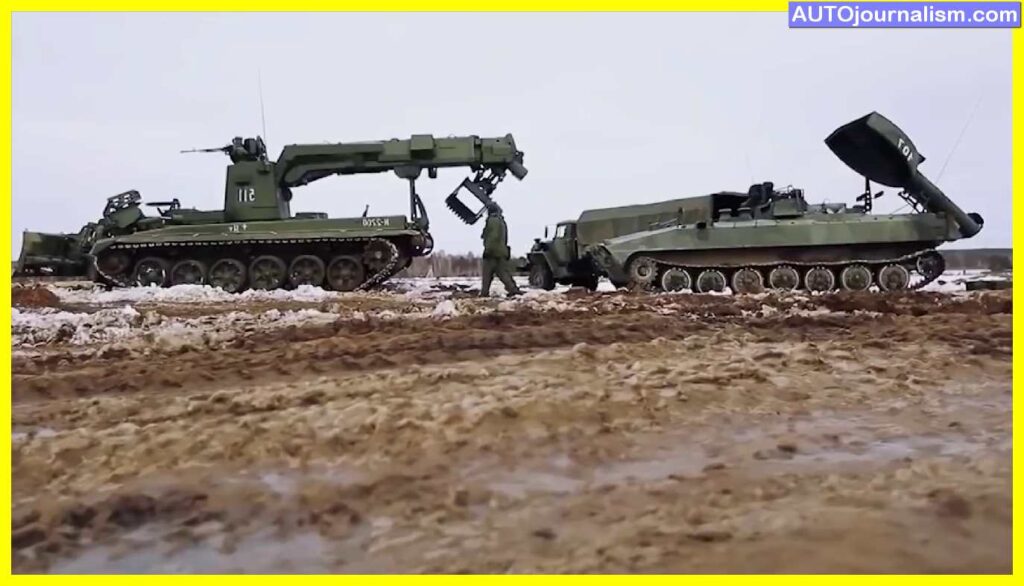 The UR-77 METEORIT is a Soviet-made mine warfare vehicle that was developed in the 1970s to assist engineers in quickly clearing paths through minefields. The ur-77 operated near the front lines but was not designed to engage in combat. Instead, mechanized forces and artillery are used to provide cover fire when operating near enemy positions. In Syria, ur-77 uses one of its two-line charges to clear a six-meter wide, 90-meter long path.
Although designed to operate near minefields, the ur-77 does not have mine protection. The ur-77 is controlled from behind armored barriers. The crew is protected from small weapons fire and shell splinters by the steel armor.
No.6 AMX 30 B2 DT ( Mine Clearing Vehicle )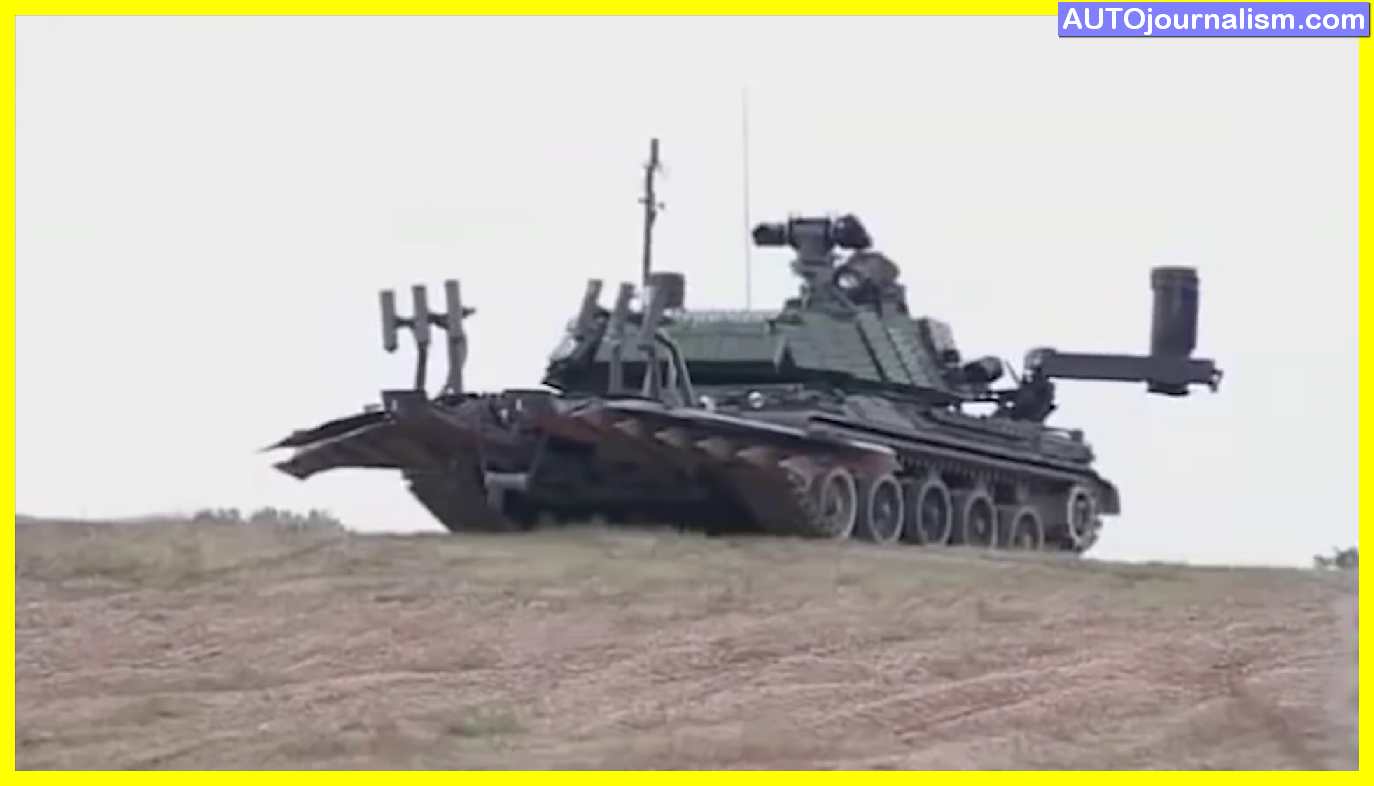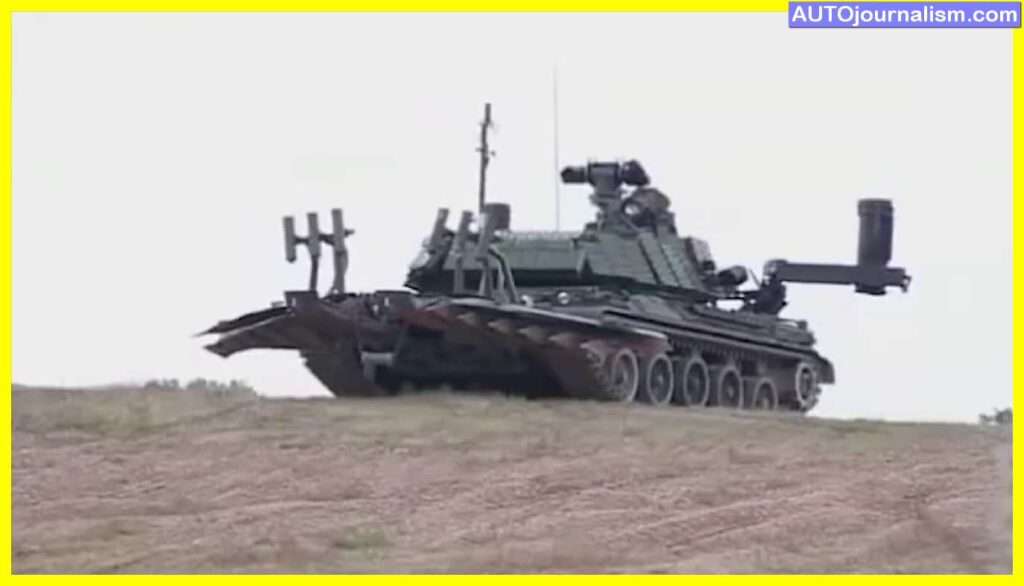 Jiat Industries, under contract with the French army, created a mine-clearing variant of the amx 30 mbt, which is now in use by French army engineers. The vehicle is based on a conventional amx 30b or amx 30 b2 mbt chassis, with an Israeli ramta or UK pearson engineering plough type mine-clearing device mounted at the front of the hull and an Jiat industries magnetic field generator installed on either side of the hull rear.
As an alternative to plow-type mine-clearing devices, it can also be equipped with roller-type mine-clearing equipment, such as those created by Israeli company Urban Industries.
No.5 BMR-3M ( Mine Clearing Vehicle )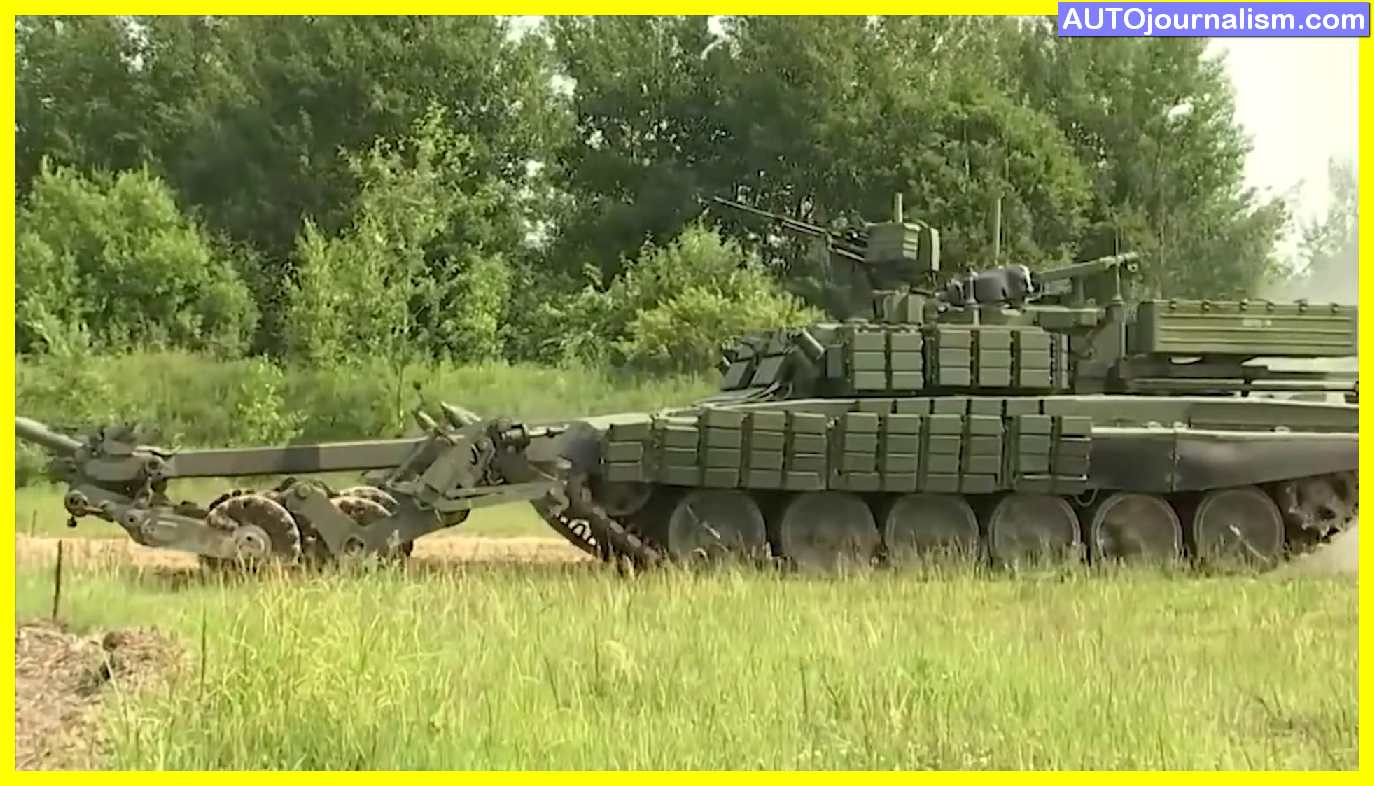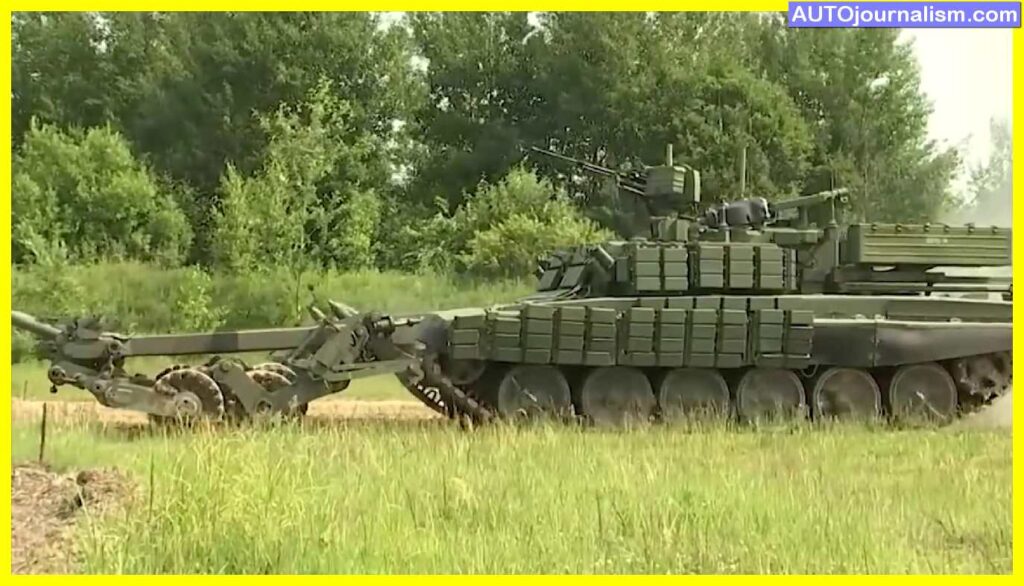 The BMR-3M mine-clearing vehicle is a proposed replacement for the present BMR-2 mine-clearing vehicle used by the Russian army. The BMR-3M is based on a T90 main battle tank chassis with an all-welded superstructure in place of the turret.
The brm3m has ktm7 mine rollers with chains installed between them to explode tilt mass explosives. A single roller clears a 0.8-meter-wide track, allowing cars to pass by behind it. The electromagnetic countermine system aboard the BMR 3m detonates magnetically fused mines. The vehicle clears mines with pressure-activated fuses, bottom mines with rod-type fuses, and mines with magnetic proximity fuses, as well as mines embedded in dirt.
No.4 HYDREMA 910 ( Mine Clearing Vehicle )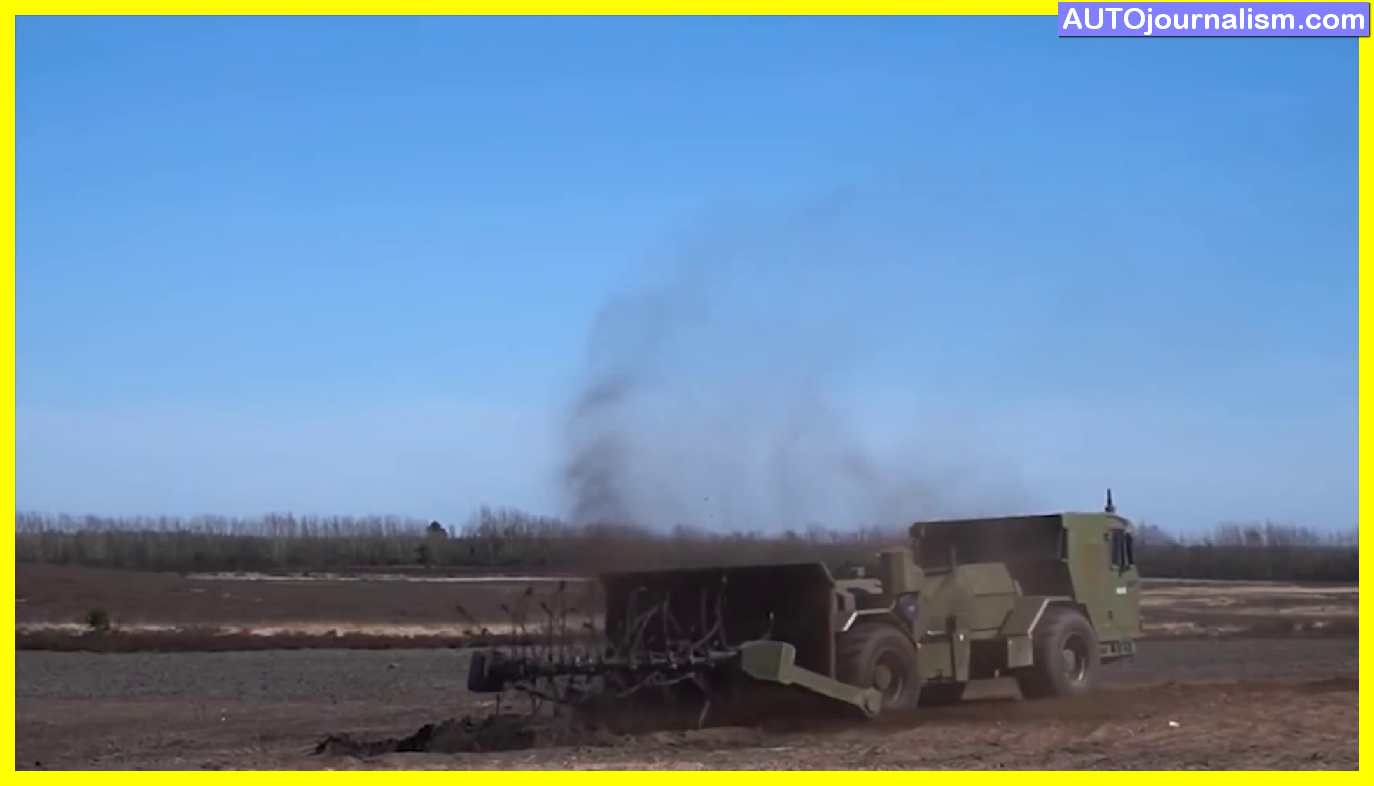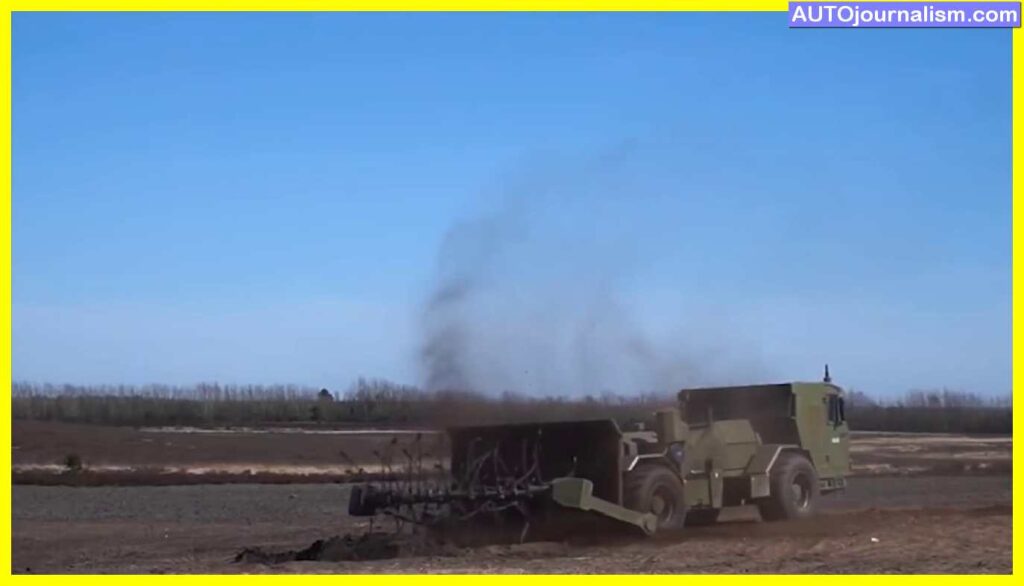 The mine-clearing vehicle HYDREMA 910 MCV was built for military and peacekeeping activities, and production began in 1996. Denmark has this mine-clearing truck in operation. The HYDREMA 910 MCV is equipped with a rotating flail and 72 chains with hammers at the ends, which burrow into the ground and either tear apart or destroy land mines.
The Hydrema 910 clears anti-tank and anti-personnel mines with a three-and-a-half meter wide clearing path. The HYDREMA 910 drives in the opposite direction of road traffic with the cab to the rear. It can resist 10-kilogram TNT bombs.
No.3 PROHOD – 1 ( Mine Clearing Vehicle )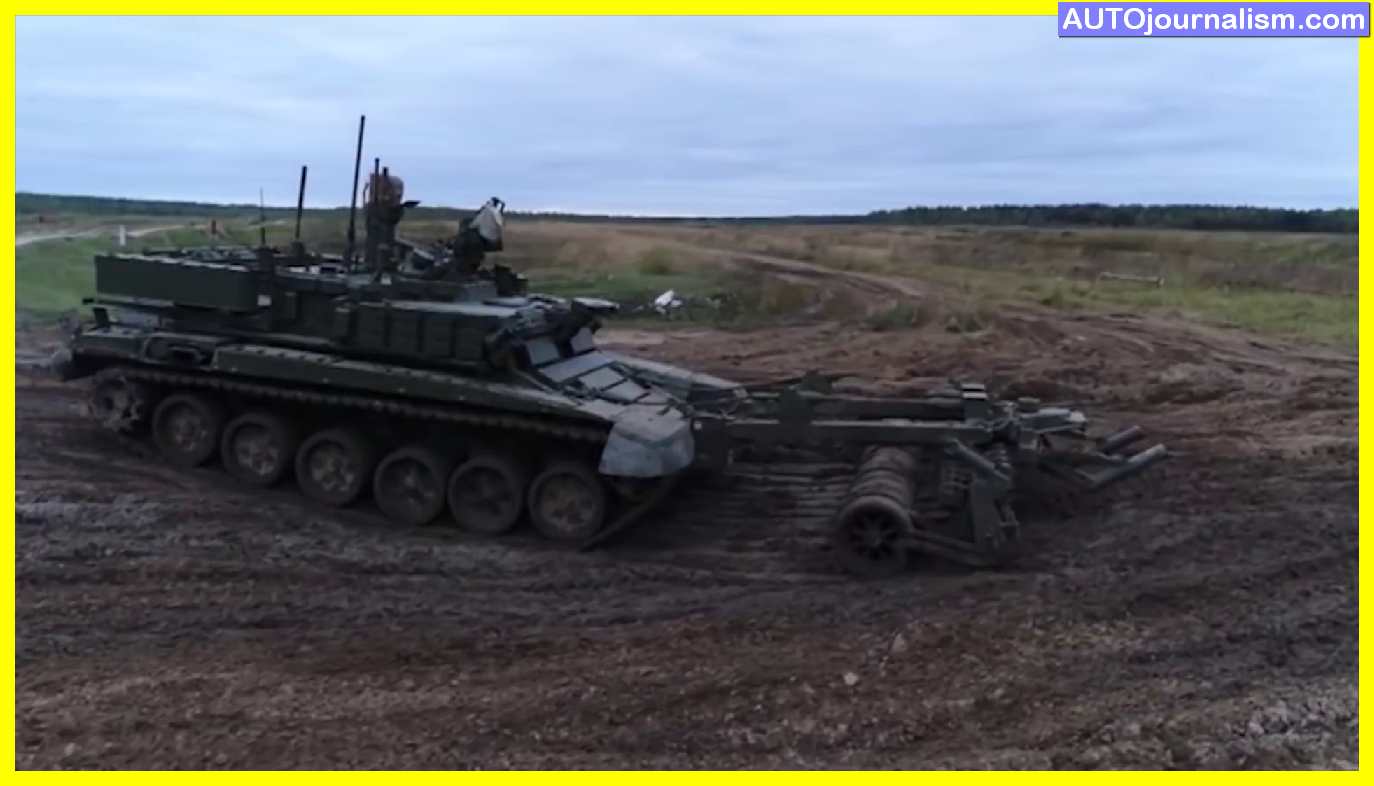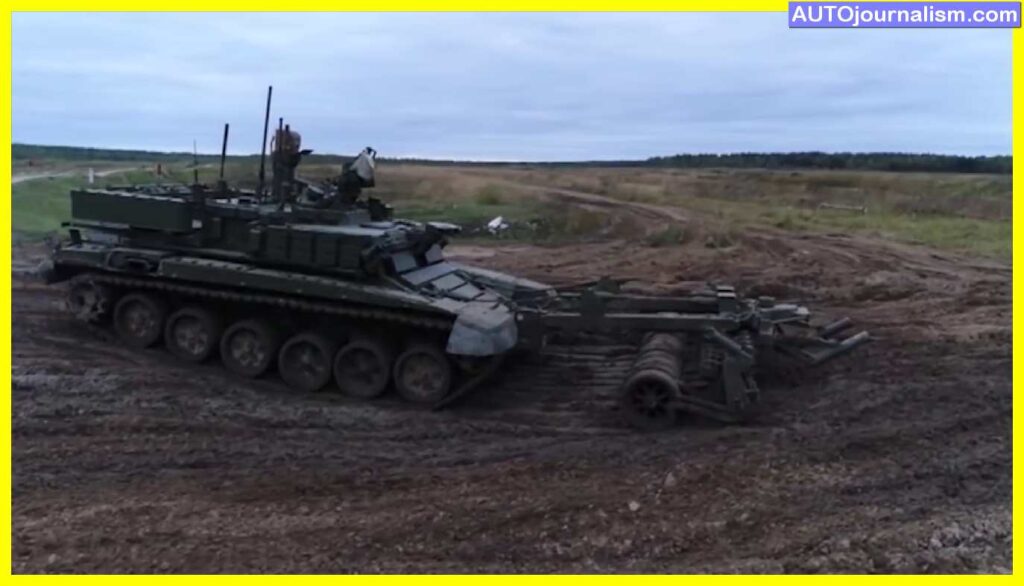 The BMR 3m demining armoured vehicle is the basis for the PROHOD – 1 heavy robotics complex. The PROHOD – 1 is designed to make passageways over minefields with a width of four and a half metres under combat conditions for military columns. It can operate under crew control, with remote control, or in automatic mode.
The vehicle follows a pre-determined path. The capabilities of the complex allow it to neutralise radio-detonated mines on the surface in snow and in the ground at the pro hot. 1 trawl was outfitted with rink cutters and jammers for radio-controlled landmines. The vehicle's crew consists of two individuals. Three sappers can be accommodated in a troop compartment.
No.2 M1150 ( Mine Clearing Vehicle )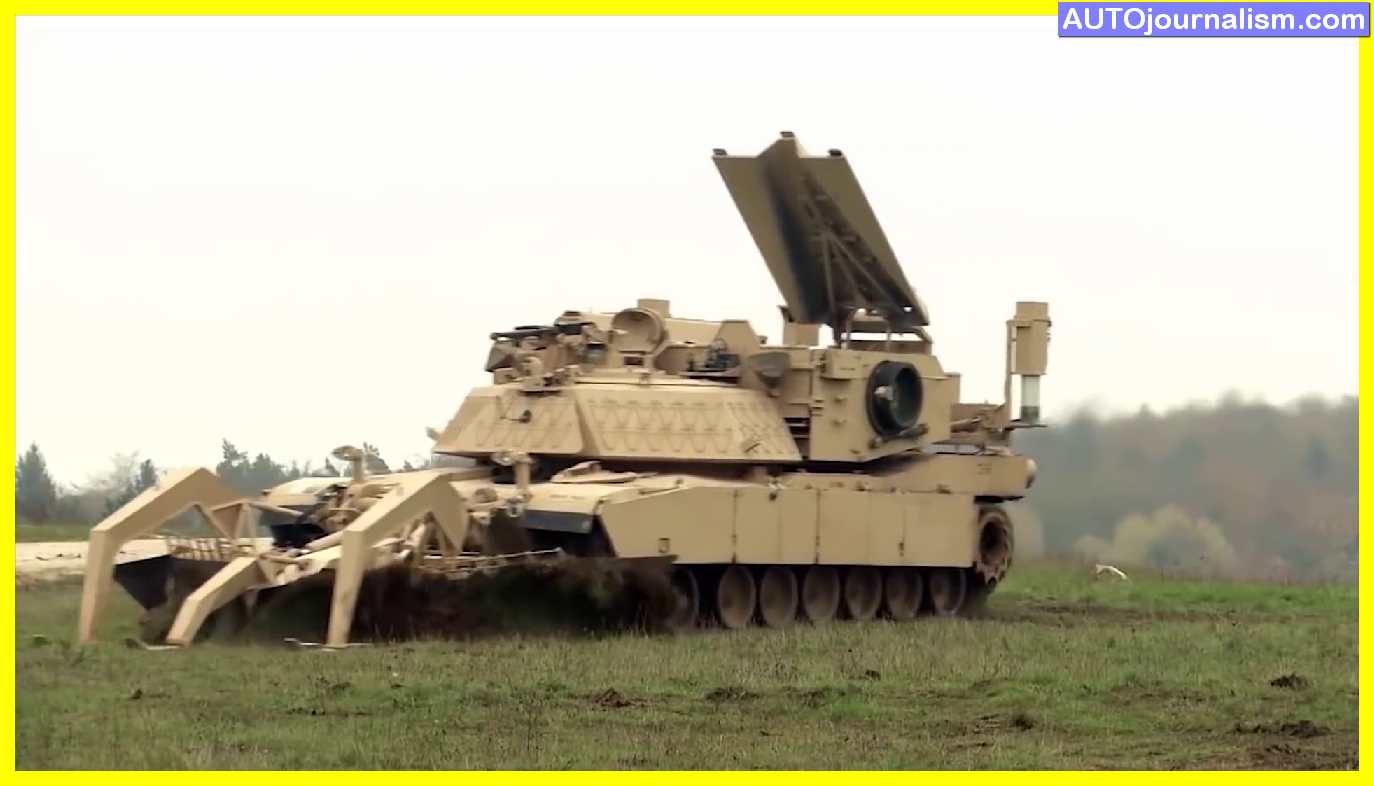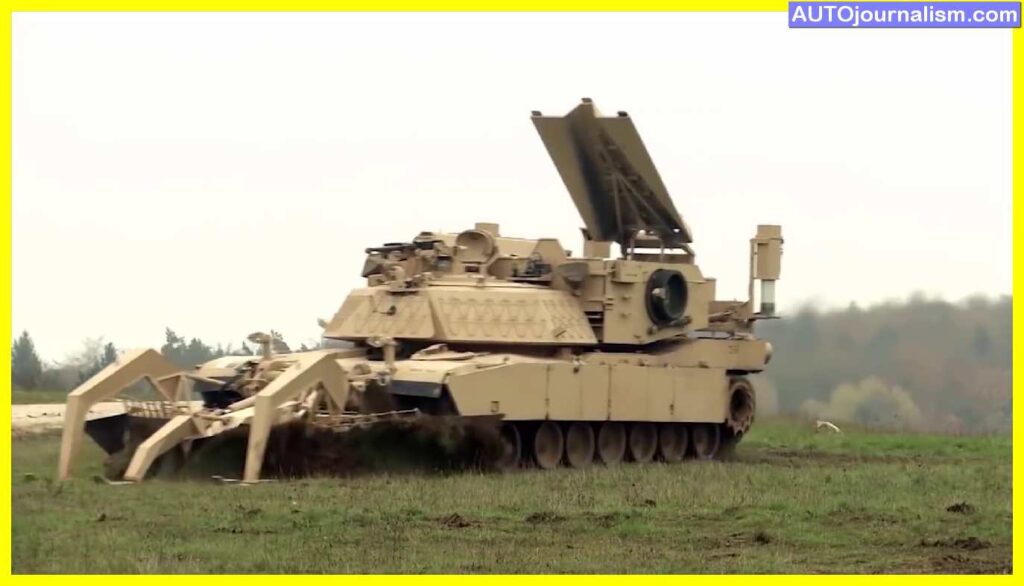 The M1150 assault preacher vehicle, commonly known as the breacher or shredder, was built to satisfy the operational requirements of the United States Marine Corps. This combat engineering vehicle was created to clear paths across minefields, allowing other vehicles to pass safely. Full width and surface mine ploughs are among the engineering attachments for the m1150, which is built on a modified m1a1 abrams main battle tank chassis. blades for dozers in warfare lane marking systems quick ordnance removal systems
Depending on mission requirements, this equipment can be quickly installed or uninstalled. The breacher also has two mine-clearing line charge launchers situated on the back of the superstructure. These rockets can send explosives up to 150 metres forward, detonating mines, bombs, or IEDs at a safe distance.
No.1 k-600 ( Mine Clearing Vehicle )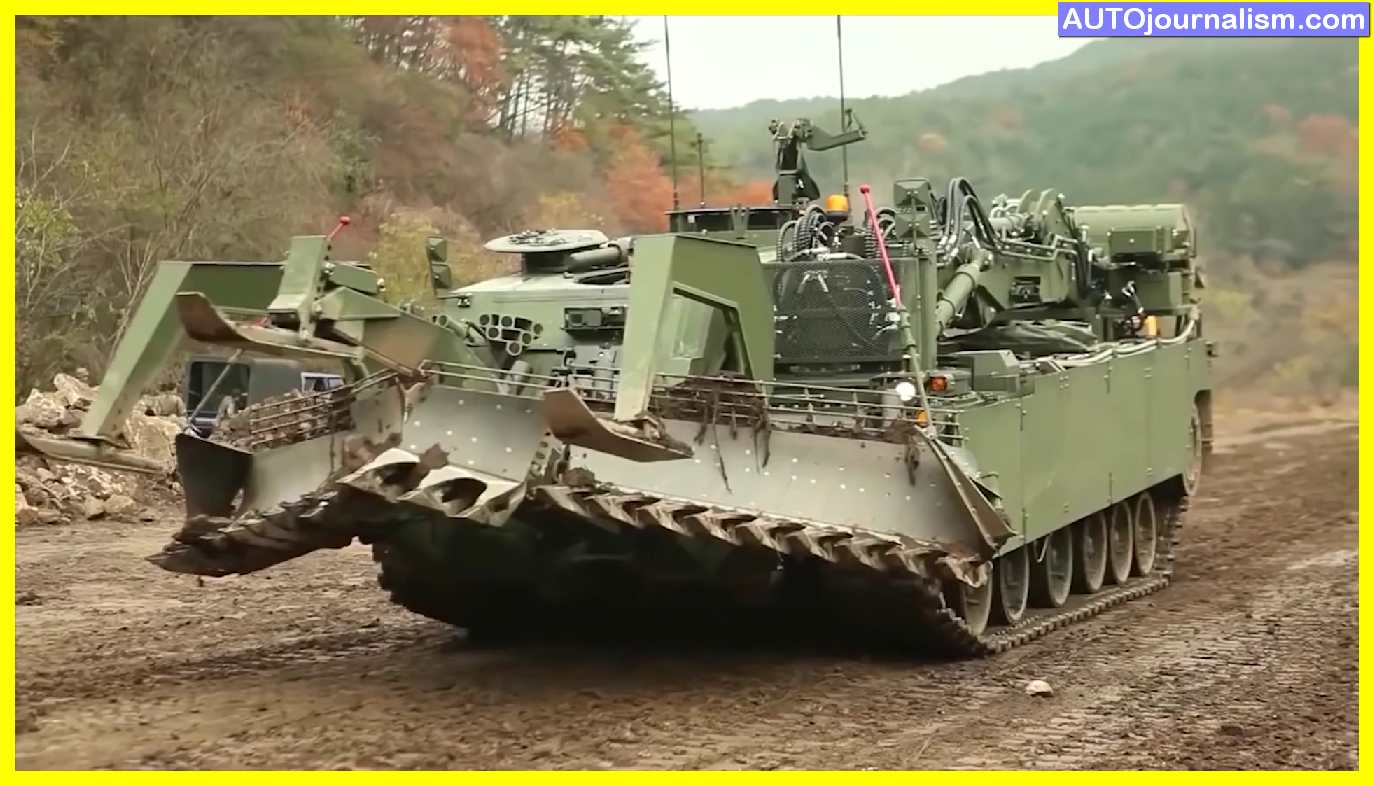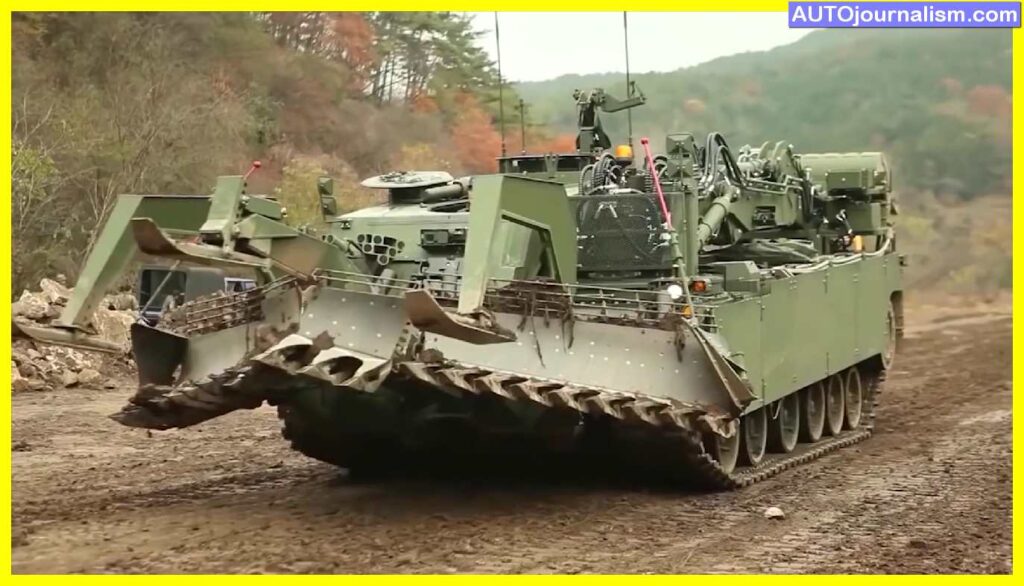 The k-600 is a new South Korean minefield breaching vehicle that was first officially shown in 2018. It was built by Hyundai Rotom and was known as the XK-600 in prototype form. The k-600's major responsibilities include clearing roads across minefields and breaching hostile obstacles. This engineer vehicle is equipped with a large mine plough that can plough through minefields up to a depth of 0.3 meters and can also deactivate advanced fuses by emitting a magnetic field. The K600 can quickly build safe passageways across minefields for troops and other vehicles, allowing assault units to advance before hostile forces can set up fortifications. A safe path marking system dispensing rods as the machine moves forward is in place.
THANKS FOR READING. ( BBC )
NEXT