Top 10 Best Tanks in the World 2023 (MBT)
Here is the list of Top 10 Best Tanks in the World 2023-2024 (MBT) Main Battle Tank, As we Know Tanks have been a game changer for many armies across the world in all battles they have been able to provide more safety for the crew due to their excellent technical advancement as seen by their fully armored body which protects against missiles bullets shrapnel and explosions their also capable of carrying a variety of modern Armament systems such as turreted large caliber cannons machine guns anti-tank guided missiles and even Rockets each tank compete for outstanding Firepower mobility and strength these features.
However, we no longer determine which tanks are currently the most advanced in the world today the most modern tanks are distinguished by their artificial intelligence or Ai and remote operational capacity so here are the Top 10 Best Main Battle Tanks in the World 2023-2024.
1. German Panther KF51 Panther Main Battle Tank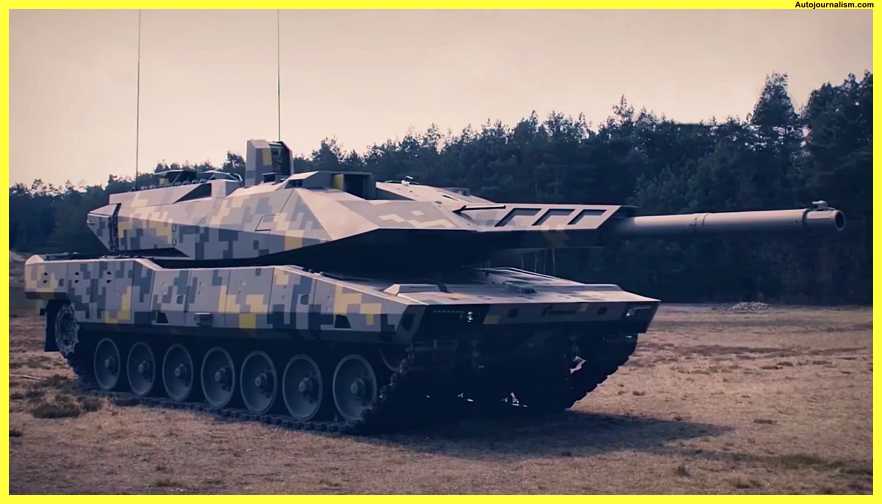 The Panther KF51 Panther Main Battle Tank is outfitted with cutting-edge sensor to Shooter connection technology the kf-51 Drone integration technology enables the use of several remote controlled weapon systems including the hero 120 loitering munition drone the Tank's conceptual design also has potential to collaborate with drone wingmen as a result the German KF-51 Panther is most likely the most advanced in its category it is also the first MBT to employ the exceptional integrated survivability concept that integrates on and off platform sensors with active reactive and passive protection as well as a specific top assault protection system besides that thermal imaging FLIR and 360 degree sensor systems are featured on the KF-51 with seos panoramic sight technology working both day and night most importantly these systems are built or updated as part of a larger Network this means that the thermal images of the enemy forces captured by the KF-51s drones data from 360 degree panoramic sensors FLIR sensors satellites and even information from the nearest command post can all be accessed via the Tank's Network link and in the near future integrated to AI data analysis technology to help inform the tank operations.
2. American M1A1 Abrams Main Battle Tank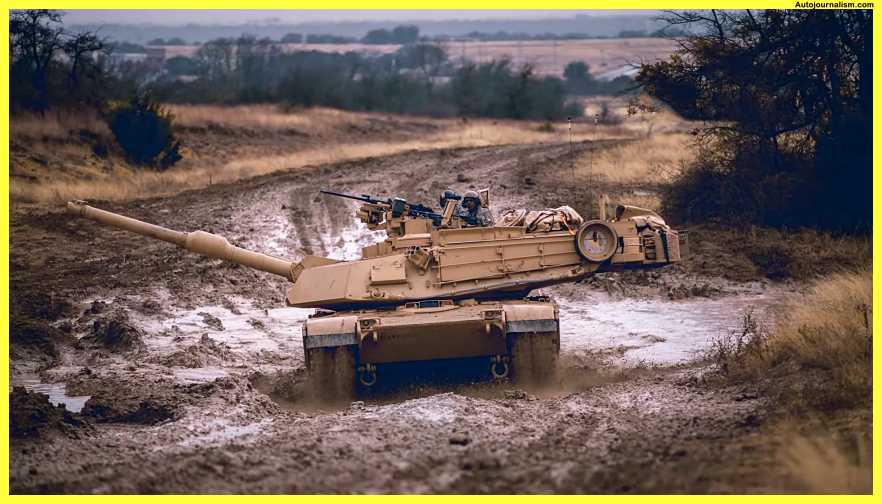 The key characteristic that distinguishes this tank from other M1 models is its armor resistant shell however the m1a2 system enhancement package version 3 or sepv3 featuring an AI competence that makes it one of the most sophisticated tanks and displays various strategic approaches among today's top tanks the m1a2 sep V3 hosts ammunition data link technology which enables the newest Advanced multi-purpose cartridge to be pre-programmed to several modes before firing when AI technology is integrated into these systems it will evaluate a Target against millions of data points while simultaneously evaluating sensor data environmental conditions and Mission criteria in order to relay correct ammunition and firing specification to the Tank's automated Fire Control System in real time [Applause] moreover m1a2 sepv3 is equipped with blue Force tracker technology and will most likely soon Embrace drone operation Technologies as part of the Abram tanks development strategy of adapting and improving according to a report the U.S army has tested drone launches from the m1a2 turret as well as the usage of smaller unmanned armored vehicles that may possibly be operated as scouting or first engagement Vehicles by the Tank's crew similar to the German kf-51 the American M1 A2 step V3 are also built to connect with sensors both on and off the platform.
3. Russian T-14 Armata Main Battle Tank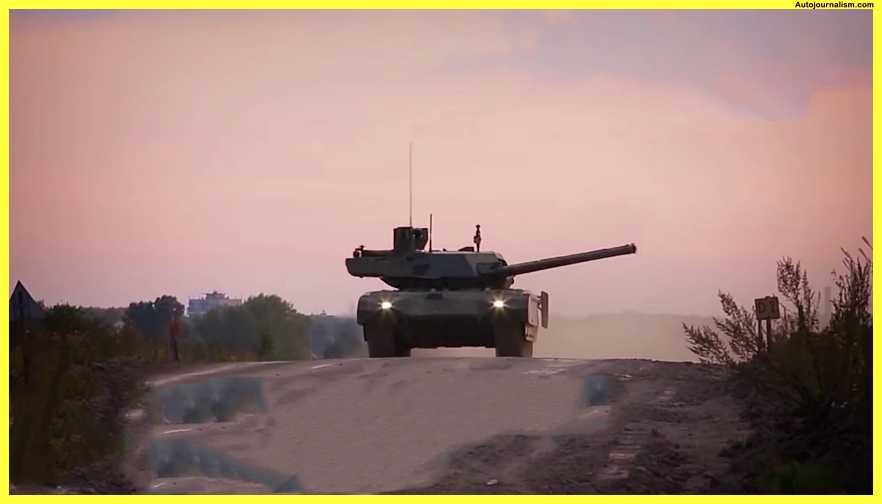 The T-14 Armata a Russian-built main battle tank made its debut at the 2015 Moscow Victory Day Parade preparations and has since been a regular feature of this event the t-14 was tested at the second guards to manca motor rifle division in 2020. this tank features unmanned turret capabilities and an autoloader Cannon it is intended to operate autonomously as an unmanned vehicle its conceptual design appears to be that of a standalone self-contained Network platform.
4. Korean K2 Black Panther Main Battle Tank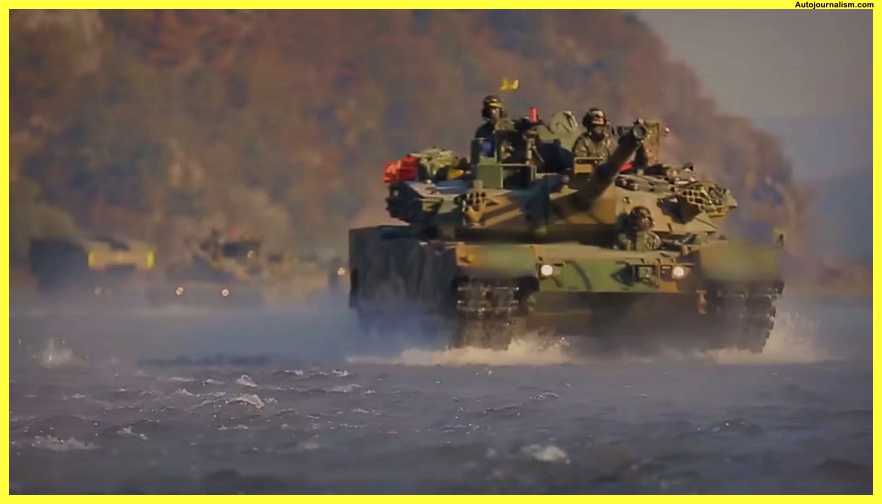 The fourth most advanced tank K2 black panther based on its name and characteristics is a tank that will cause enemies to shake in horror it is built with Innovations in hydropneumatic suspension and amphibious technology the K2 Black Panther's design allows each Boogie wheel to be moved individually allowing the tank to sit stand lean or kneel in any direction this sort of ability is necessary for traversing uneven terrain or avoiding obstacles such as anti-tank trenches as well as changing the Tank's profile during a firefight furthermore the K2 black panther can cross bodies of water as high as 4.1 meters or nearly twice its height new armor technology allows the turret to entirely seal while also allowing the tank to hold up to 500 gallons of water to ensure that it remains planted on the ground underwater.
5. Chinese T-99 Main Battle Tank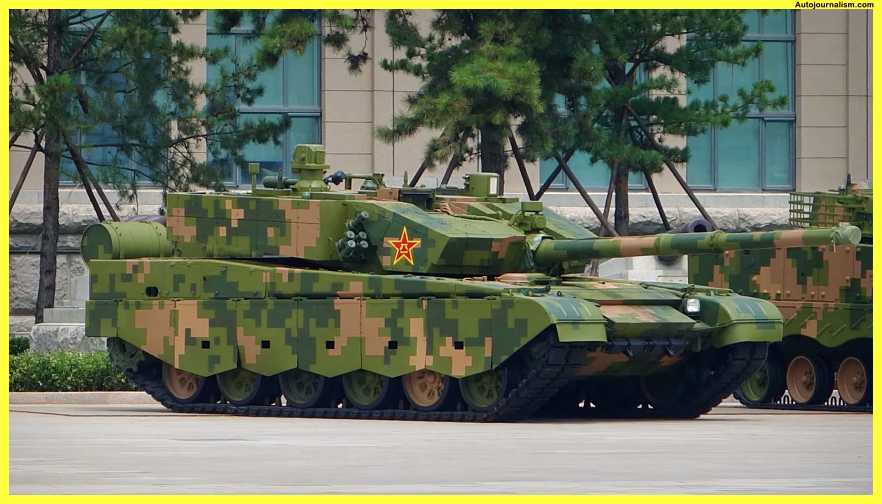 The T-99 is equipped with a laser defense weapon it employs a high-powered laser to disrupt missile laser or infrared guidance signals destroy hostile observation Optics and impair enemy Gunners' Vision this active laser defense system is also effective against helicopters there is also a laser communication device that is a unique feature for main combat tanks it is installed beneath the Commander's hatch and is used for line-of-sight data transmission it is capable of sending encrypted texts data as well as voice Communications and is also utilized to determine whether a person is a friend or Foe.
6. German Leopard 2A7 Main Battle Tank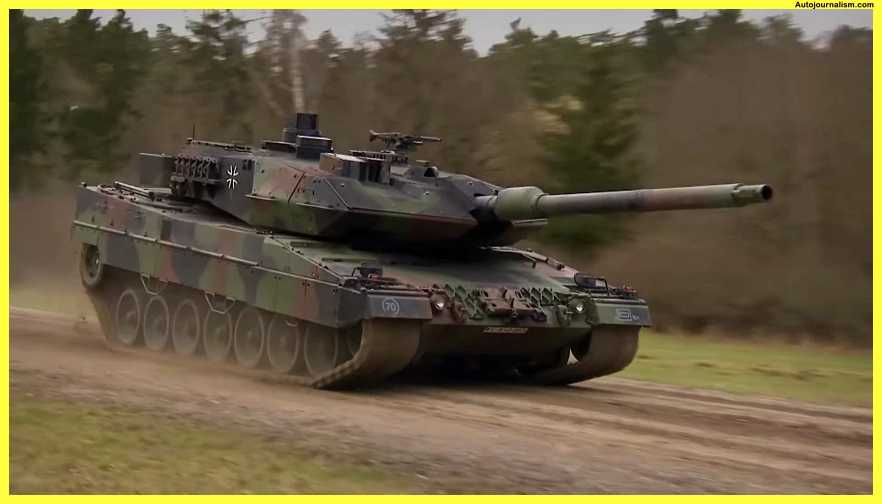 The Leopard 2A7 Main Battle Tank is one of the most widely deployed main battle tanks in the world it is now used by the German Army, as well as a number of other European and non-European armies worldwide including Canada Chile Indonesia, and Singapore at Euro Satori 2022 the leopard 2a7 was displayed with a modernization package that included several new enhancements in Mobility Firepower and protection the tank, has a SOTAS IP intercommunication system along with infantry phone box a fire suppression system in the turret fighting compartment and a Perry r17a3 Commander's panoramic site with third generation thermal imaging system and Ultra caps in the turret and Hull to enhance onboard electrical systems moreover on February 22, 2021, Germany signed an agreement with Israel to acquire the trophy active protection system for the Leopard 2A7 Main Battle Tank.
7. French Leclair XL Main Battle Tank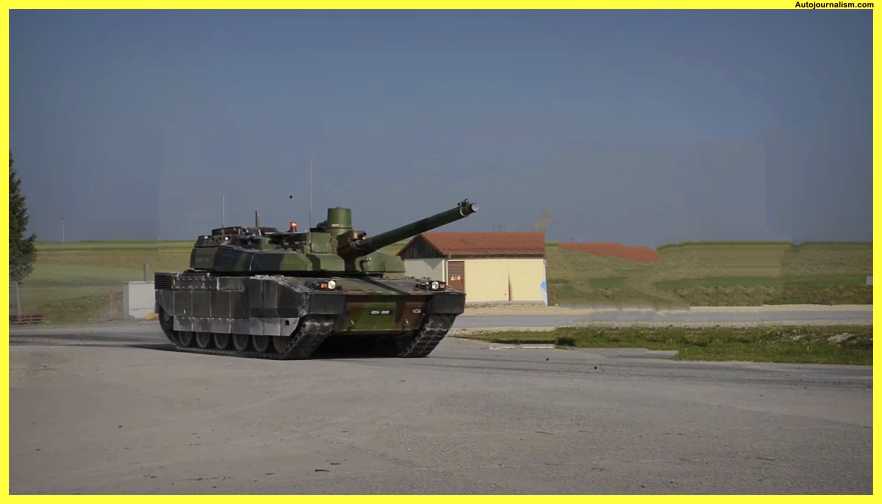 The Leclair XL tanks are designed with an ICONE TIS battle management system with a digital communication system that can accommodate data from other tanks and higher levels of command the LeClaire XL tank also includes infrared decoy technology and anti-ied equipment which disrupts Cellular Connections in its surrounding, on the other hand, Leclair XLR the latest Leclair tank upgrade of the Scorpion program features new Tactical interfaces armor packages RWS turret and various extra sensors and grenade launchers with an open electronic system the new contact tactical radio system NBC protection equipment and the Scorpion information and command system and related displays are included.
8. British Challenger 2 Tank (MBT)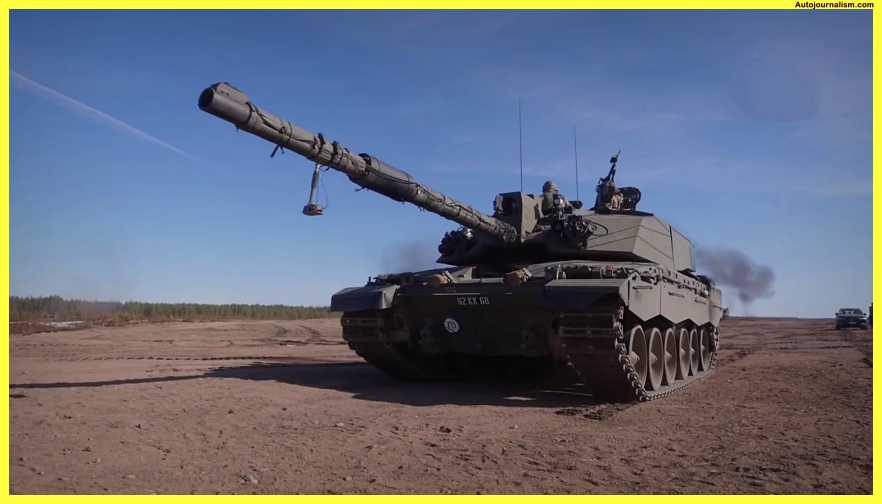 the British Challenger 2 Tank is a modern British battle tank currently deployed by The Omen Royal Army as their main battle tank since its Inception many improvements have aimed to increase the Challenger 2's defense Mobility lethality and most recently the life extension program or LEP the British army announced plans on March 2021 to modify 148 units of Challenger 2 under LEP in order to extend their service life until at least 2035. these improved variants will be named Challenger 3. the Challenger 3 will be a network-enabled digital main battle tank with Cutting Edge lethality enhanced survivability and world-class surveillance as well as Target collection capabilities with the redesigned physical electronic and electrical architecture this MBT has substantial expansion potential in all important capability areas.
9. Israeli Merkava 5 Barak Main Battle Tank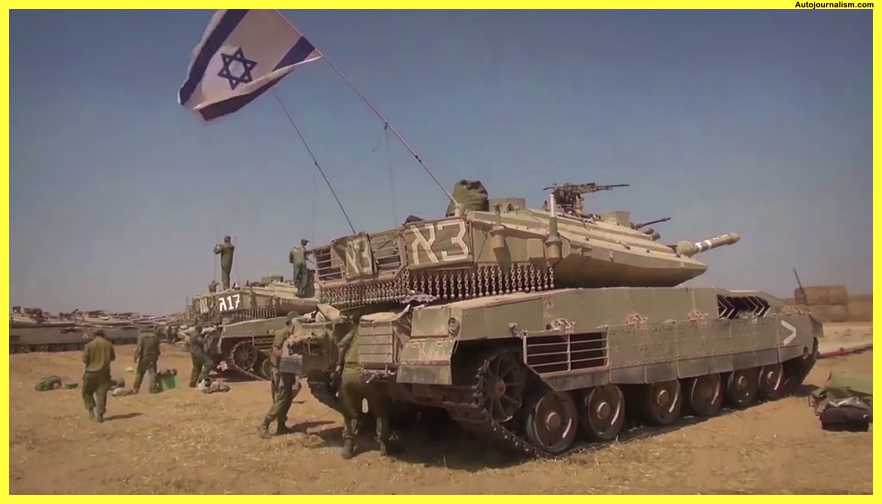 The Merkava 5 is famous for its specialization in personal safety it uses the same passive defensive Technologies but it also has iron balls on chains attached to the turret that is meant to trigger early grenade detonation in order to reduce interruptions to the passive armor system the Merkava 5 also has an all-electronic turret and a single Commander's hatch the tank also has a rear escape hatch which enables for the clandestine evacuation or Rescue of external personnel.
10. Japanese Type 90 Kyu-Maru Main Battle Tank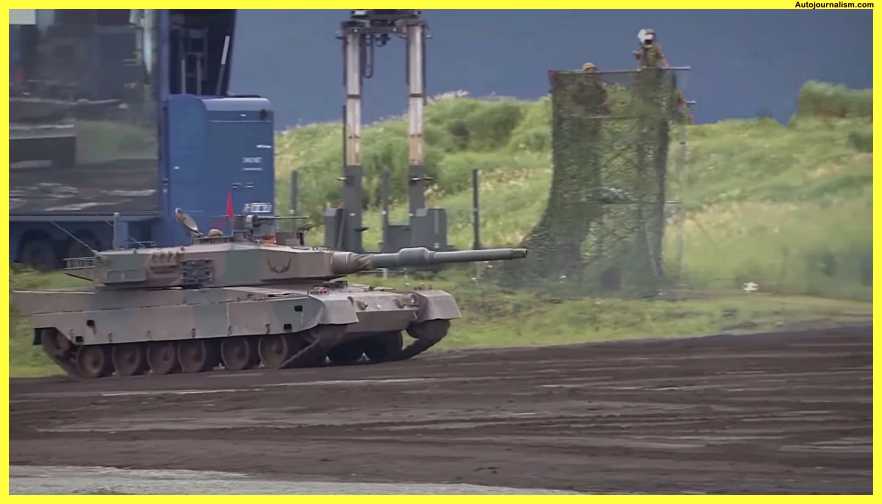 Type 90 was developed with a computerized firing control system it was one of the world's most advanced Fire Control Systems at the time it provides a high first-round hip probability as well as accurate mobile shooting it also possesses hunter-killer engagement capabilities which allows for quick multiple Target engagements this feature was novel when the tank was released to find Targets the commander employs an independent panoramic site when a Target is selected the Canon is automatically placed on the Target and the Gunner completes the aiming and firing procedure the type 90s Fire Control System is said to be more sophisticated than that of the French Leclair German Leopard 2a5 and American m1a2 Abrams.
Read also:-