Top 10 Best Vision GT Cars (Gran Turismo Cars)
Here is the list of Top 10 Best Vision GT Cars (Gran Turismo Cars) or 10 amazing vision gt cars, What are your thoughts on the vision of Gran Turismo vehicles in real life? As a refresher, their imaginary fanciful machines created for the virtual world of the Gran Turismo racing games are devoid of the rules of physics as well as the regulations of the road with the release of the sixth iteration on March 4, 2022, Gran Turismo has grown from cult success to one of the most popular racing video game series in the world.
With the vision gt series of vehicles, it has truly taken it a step further by enlisting design teams from all over the world to create one-of-a-kind concept automobiles just for the game, and the best part is that some of them have even made it to reality. In this article, we will be looking into exactly such cars and will show you 10 amazing vision gt cars that have made it to reality.
Top 10 Best Vision GT Cars (Gran Turismo Cars)
10. Porsche Vision GT (Best Vision GT Car)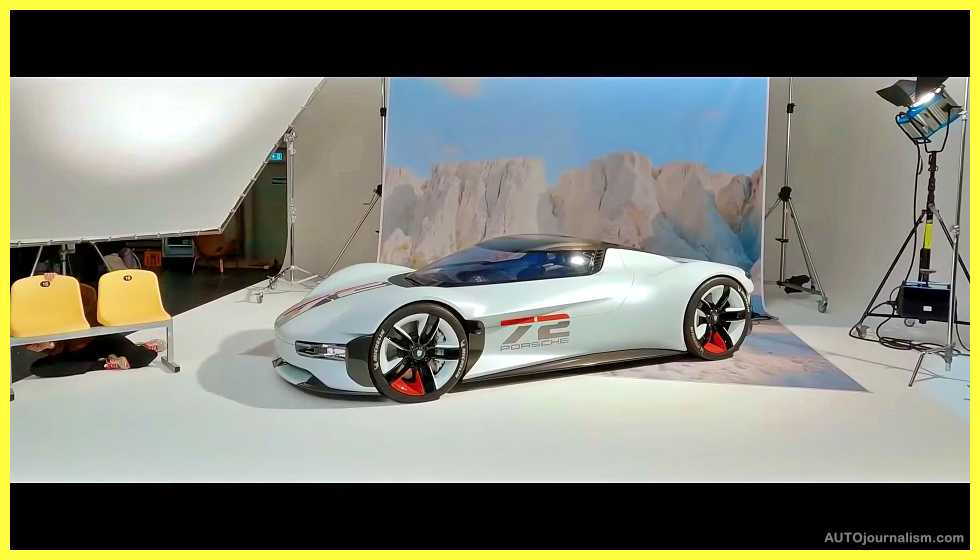 Have you ever wondered what future electric cars will look like? We hope they will look like Porsche's Gran Turismo, which is Porsche's vision for the future of electric motorsports. With an unusually athletic height to width ratio, an extremely low set bonnet, and very noticeable wings, the design reflects Porsche's typical proportions. Its specs, hypothetical as they may be, are outstanding. An all-electric drivetrain is coupled to an 87 kWh battery pack in the prototype.
The arrangement distributes power to all four wheels, allowing the automobile to accelerate from 0 to 62 miles per hour in 2.1 seconds, zero to 124 miles per hour in 5.4 seconds, and a top speed of 217 miles per hour. It can also go 310 miles on a single charge.
9. Lamborghini V12 Vision GT (Best Vision GT Car)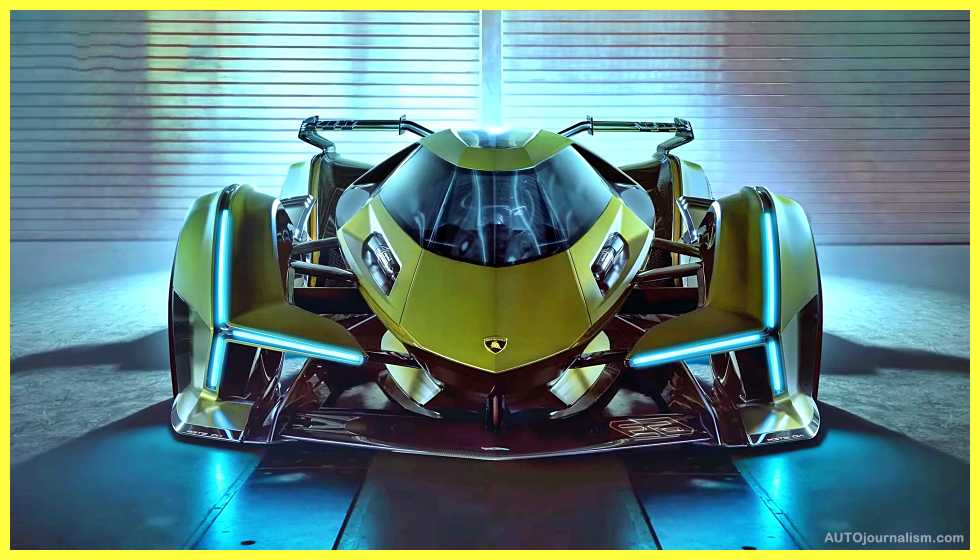 Even for a car firm known for manufacturing extravagant supercars, the Lamborghini V12 Vision GT (gran Turismo) is a wild single-seater hypercar that is unnecessarily dramatic. It's driven by a hybrid powertrain that combines a 6.5-liter V12 engine with a mild 48-volt hybrid system to produce 819 horsepower and 602 pound-feet of torque. The car boasts a wraparound windscreen and wheels that seem like they belong on a Formula One race car.
The car's cockpit is designed to seem like a fighter jet cockpit, with a big heads-up display and what appears to be either a screen or a holographic display in the center of the steering wheel. The steering wheel is open at the top and has a multitude of buttons and dials on either side; in short, this Lambo is extremely wonderful and exudes a futuristic vibe.
8. Mercedes-Benz AMG Vision GT (Best Vision GT Car)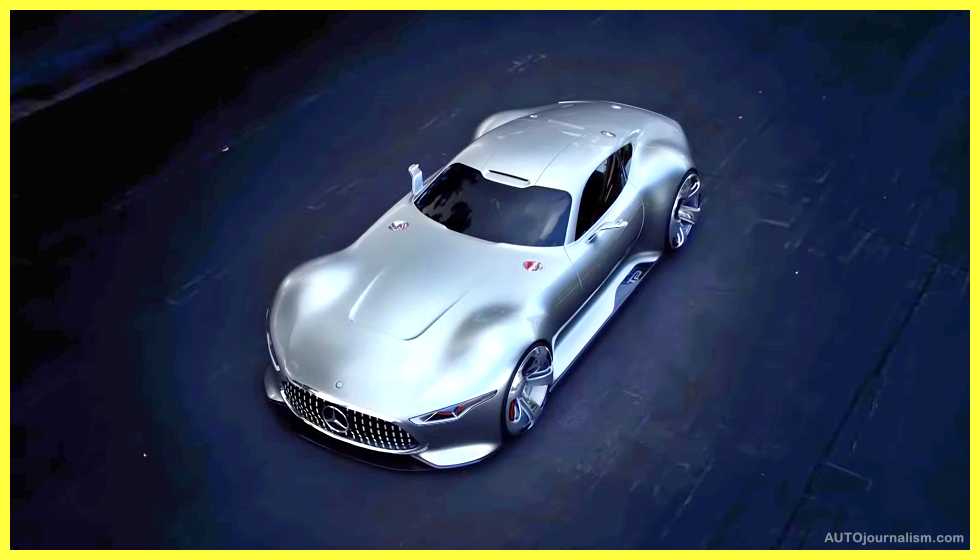 The Mercedes-Benz AMG Vision Gran Turismo was initially shown as a full-scale model at the Los Angeles car show. Turismo recalls the Mercedes-Benz silver arrow race cars of the 1930s, which weighed only 1 385 kilos thanks to an aluminum space frame body and carbon fiber components, which were the preferred material in motor racing at the time.
The AMG v8 bi-turbo engine produces 430 kilowatts (377 hp) and 800 nm of maximum torque (590 FTLB) and responds extraordinarily rapidly to even the smallest accelerator motions. The AMG speedshift DCT 7-speed sports gearbox, which is systematically calibrated for outstandingly dynamic performance and lets the driver to enjoy its outstanding performance, has a weight-to-power ratio of an astonishing 2.43 kilos thanks to its featherweight body.
7. Fittipaldi EF7 (Best Vision GT Car)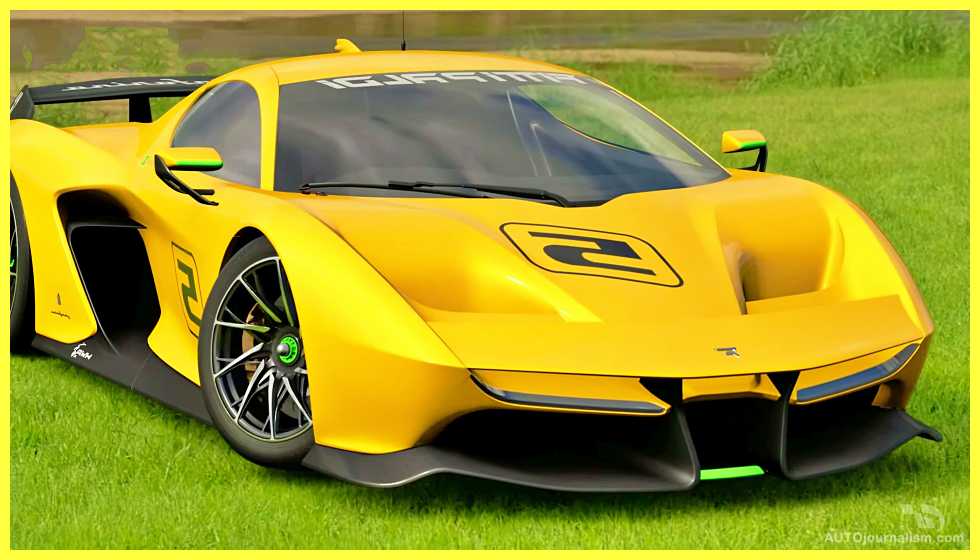 By pinning farina to Fittipaldi EF7 Emerson Fittipaldi, Pininfarina, and Pininfarina worked together to create this automobile. Polycarbonate windows on the car's exterior contribute to the car's total weight of under 2 205 pounds. The race-ready 4.8 liters naturally aspirated v8 engine, mounted dry sump, is the show-stopper of an already incredible track toy.
The Hwa ag engine produces 600 horsepower and 376 lb-ft of torque and can rev up to 9000 rpm. The engine is mated to a six-speed sequential gearbox and a two-way mechanical limited-slip differential. While the ef-7 is now restricted to the track, the business is looking into the possibility of developing a road-legal version.
6. Iso revolt Zagato Vision GT (Best Vision GT Car)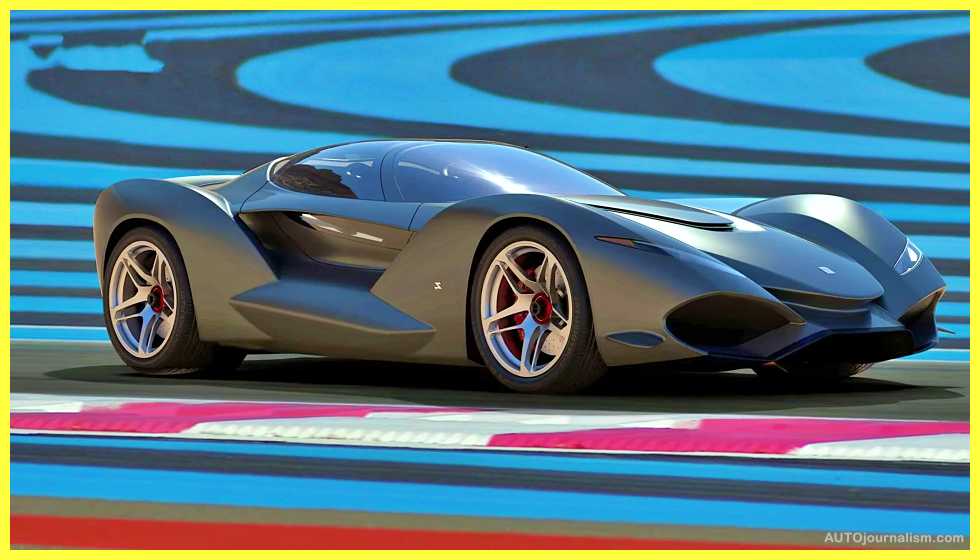 In October 2017, this concept car made its premiere at the Gran Turismo booth at the 45th Tokyo Motor Show. Iso developed an excellent two plus two coupe in the early 1960s, inspired by the Revolta. The chassis is unique, but the twin-turbocharged 6.2 liter v8 combined with a 10-speed automatic transmission is lifted from a Callaway corvette.
It has a theoretical output of 997 horsepower and is said to weigh 1000 kg. Zagato claims it can accelerate from 0 to 60 mph in 2.7 seconds, placing it on pace with the Lamborghini Aventador, Porsche 911 turbo, and Koenigsegg regard.
5. Nissan concept 2020 Vision gt (Best Vision GT Car)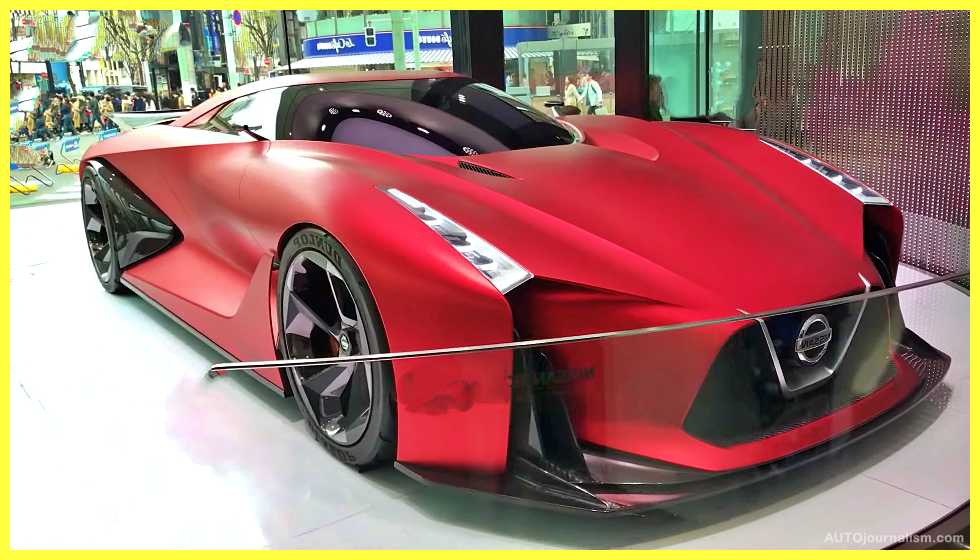 In 2015, Nissan unveiled an upgraded version of the 2020 vision Gran Turismo concept. The design was originally conceived for the Gran Turismo computer game, but Nissan decided to build a full-scale model to show how a future supercar would look. Nissan hasn't divulged any technical information.
According to some sources, it will be powered by a hybrid system with a twin-turbo 3.0 liter V6 and an electric motor delivering over 700 ps KW. This same technique will be used to replace the long-weighted r36 with the r35.
4. jaguar Vision Gran Turismo SV (Best Vision GT Car)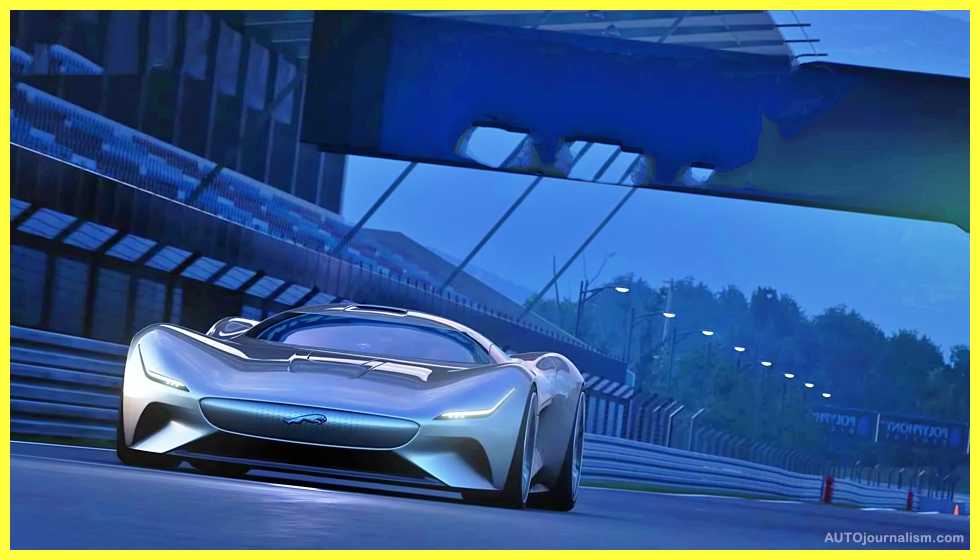 Jaguar unveiled the vision of gran Turismo SV, their latest electric racing vehicle, on December 16th. Jaguar designed a full-scale model to depict how the full-scale race vehicle would look in real life, even if it would only operate in the virtual world. It is based on the vision gran Turismo coupe, which was unveiled in 2019, and includes new features. Another motor has been added to the powertrain, increasing the total number of motors to four. Lithium-ion batteries are used to power the powertrain.
The engines, which produce 1903 horsepower (1400 kW) and 3 360 nm of torque, enable the car to reach a top speed of 255 mph (410 km/h).
3. Aston Martin DP100 (Best Vision GT Car)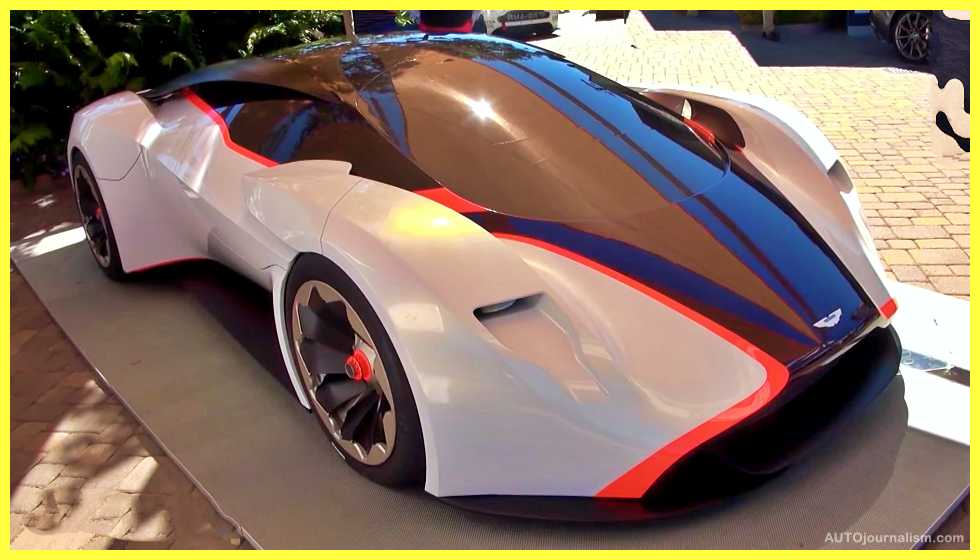 Aston Martin dp100 Vision Gran Turismo Aston Martin's design team created the Turismo concept car, which was unveiled at the Goodwood Festival of Speed. Not only is the dp100 visually appealing, but it also boasts a high level of engineering integrity.
The fenders have been changed into floating plates and buttresses that run the length of the vehicle, and the light ribbon, as its designer's name suggests, merges the body and taillights to give it a particular character at the back END.
2. Hyundai n 2025 Vision GT (Best Vision GT Car)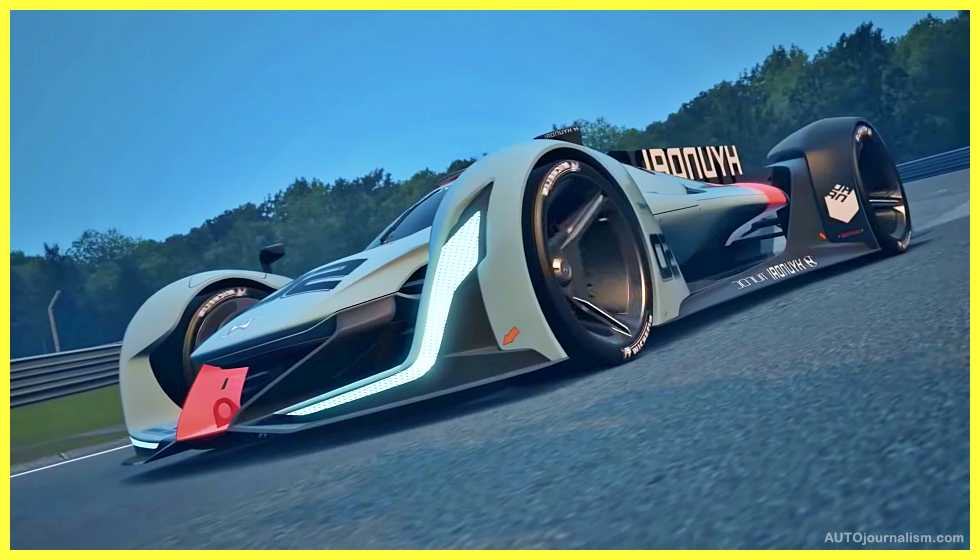 Hyundai's vision for the year 2025 Turismo's powertrain is based on Hyundai's invention of the world's first mass-produced hydrogen fuel cell in 2013.
With only 972 kilos, it boasts a total power output of 640 kW 884 ps, with two fuel cell stacks producing 500 kW 680 ps and a supercapacitor system using regenerative braking energy to generate an extra 150 kW 204 ps. Because of its flexible CFRP monocoque frame and very lightweight fuel cell stacks, the car is extremely light.
1. Bugatti Vision GT (Best Vision GT Car)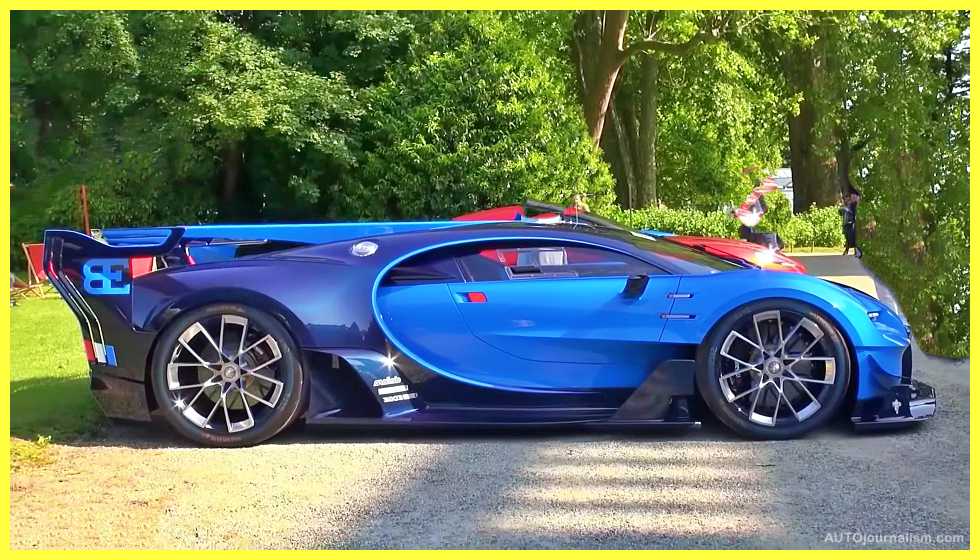 The Bugatti Vision Gran Coupe is a supercar designed by Bugatti. Turismo is a single-seer concept car designed by Bugatti and constructed in Masheen, Alsace, France. It debuted at the 2015 Frankfurt Motor Show. This is just one vision of gran Turismo with a price range of $5 million to $5 million. a total of 18 million dollars.
The 8.0 lw16 quad-turbocharged engine in the Vision Gran Turismo has a top speed of 447 km/h (278 mph). The vehicle's body is built of carbon fiber, and it has independent suspension.
Read also:
Top 10 Powerful Weapons Of NATO