Top 10 Electric Cars 2022
Here is the list of Top 10 Electric Cars 2022 in the World, Until recently, the EV market was largely shaped by Tesla's activity; the company dictated trends and created the greatest anticipation effect when it came to its next novelty, but since 2020, most of the world's automotive giants, as well as brilliant startups, have seriously entered the electric race. As a result, it's no surprise that today's post will focus on game-changing electric cars set to reach the road in 2022.
List of Top 10 Electric Cars 2022
1. NIO ET7 ( New Electric Cars 2022 )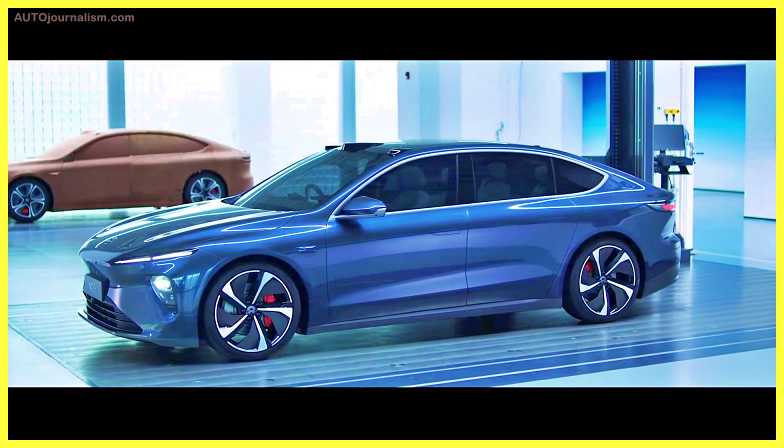 The world's most recognized electric vehicle manufacturer, Neo, located in China, has developed a particularly remarkable model to surprise the worldwide automobile industry. The company's flagship sedan, the et7, will be the world's first production automobile powered by semi-solid-state batteries, which, combined with the car's great aerodynamic design, may deliver an astounding 1000 kilometers or 620 miles of range. What's noteworthy is that this battery technology has a 50% higher energy density than standard lithium-ion batteries, allowing the business to employ a 150-kilowatt-hour battery pack without adding weight or losing room to the automobile.
You won't have to worry about charging this large battery since you can use Neo's battery switching service to acquire fully charged batteries in around five minutes. The neo et7 has a simple but appealing appearance. When meeting a slim tail light that runs the full width of the vehicle under the sleek body the expansive cabin will provide enough living space for the occupants while the panorama roof will transfer a feeling of freedom in the rear the minimalist dashboard features a digital instrument cluster a 12.8-inch infotainment screen and tesla style invisible air vents, The et7 will also be the first production car with ultra-long-range high-resolution lidar, which, along with 11 cameras, allows autopilot to perceive its environment very precisely in order to drive safely by itself in complex conditions. The car will be offered with a dual motor configuration with a combined output of 644 horsepower and 850-newton meters of torque, allowing it to hit 60 miles per hour in 3.6 seconds. The neo et7 will go on sale in Europe in 2022, but the price has yet to be disclosed, whilst the base trim with a lesser battery pack costs $70,000 before incentives in the local market.
2. F-150 Lightning ( New Electric Cars 2022 )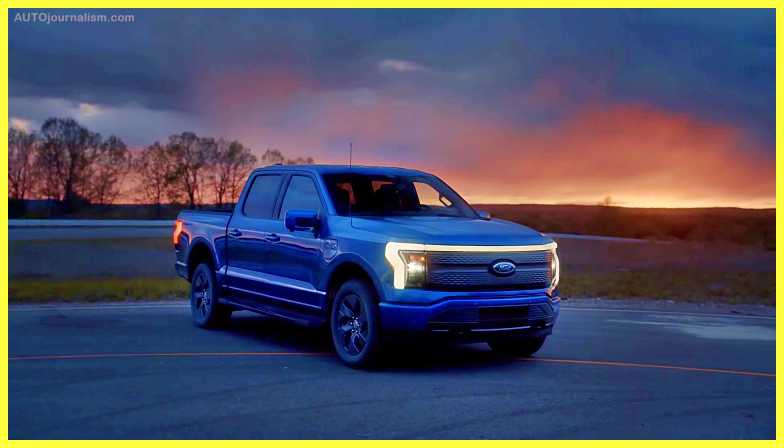 The next model arrives to demonstrate that pickup aficionados do not have to wait years to experience the electric drive of fireball trucks, while Tesla continues to battle with the delivery schedule of the astonishing cyber truck. Ford has received over 200,000 pre-orders for the completely electric version of the best-selling pickup truck, which is set to arrive in dealerships in mid-2022. The f-150 lightning, which is designed to significantly expedite the transition to electric cars, will be available in four trim levels that offer value and performance while also being filled with smart and innovative technologies. Ford has used a classic design technique.
The truck adding some futuristic elements such as the horizontal led light bar although this aesthetic is missing on the base version the price of forty thousand dollars which could reach forty-two thousand dollars sounds great for a trim that will be uncompromising compared to the top-end versions of its gas-powered siblings offering a solid interior design that features a responsive 12-inch touchscreen which can only be found in the higher-end versions of the 2021 sta After excluding the potential reformist government incentive of up to 10 thousand dollars, things get much hotter. bringing the price down to an amazing $8,000 All of the upgrades will be all-wheel drive, with a standard range of 230 miles.
However, if more range and power are required, particularly when towing, an extended range variant is available, which not only offers 300 miles of range but is also more powerful, with an output of 563 horsepower. The lightning will be outstanding thanks to its all-new frame, which uses the strongest steel ever used. put in f-150 which, along with independent rear suspension, will give greater confidence to overextended desert running due to an unprecedented 775 pound-feet of torque it will be the quickest accelerating f-150 built yet with a 0-60 acceleration time of 4.5 seconds the vehicle will have a maximum payload capacity of 2000 pounds and is capable of towing up to 10 000 pounds the vehicle will have a maximum payload capacity of 2000 pounds and is capable of towing up to 10 000 pounds, Here, an interesting innovation is the available onboard scales, which use the vehicle's sensors to estimate the payload and recalculate the remaining range on the screen. Ford also plans to turn the lightning into an ultimate power source for the home when the electricity goes out, providing 9.6 kilowatts of power. In summary, the electric truck market is becoming one of the most intriguing in the business, and congrats to Rivian for being the first firm to finally deliver its long-weighted amazing electric pickup to US consumers.
3. Hyundai Ioniq 6 ( New Electric Cars 2022 )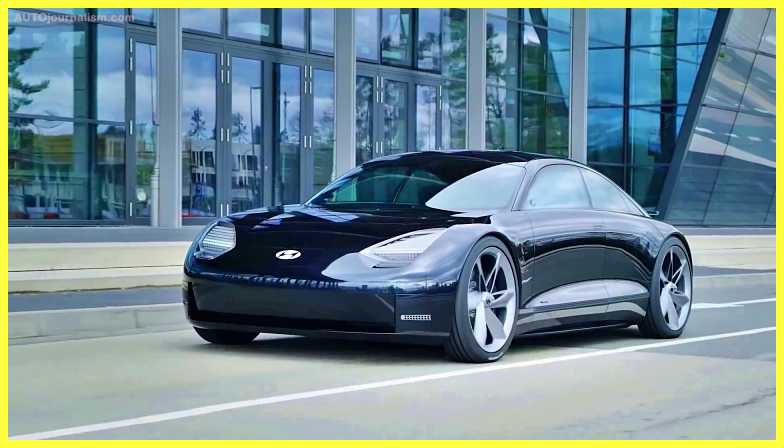 Following the success of the ionic 5, the ionic 6 will be the next representation of Hyundai's new age, which can be a wonderful alternative for individuals who desire the design and size of a Porsche but can only afford the Tesla Model 3. The ionic 6 is an important aspect of the Korean company's electrification plan, which mimics current European aesthetics at first glance owing to its recognized and skilled designers. The automobile is based on the Prophecy idea, which has such a distinct minimalist appearance that it resembles a polished stone while providing exceptional aerodynamics. It is critical for an EV in terms of offering more range. The lovely sloping roofline has an electronically adjustable rear spoiler with full-width LEDs.
Because of its more aerodynamic shape, the pixel lighting technology, which is also featured on the ionic 5, will become the trademark of future Hyundai vehicles. The ionic 6 is predicted to have a range of moreover 300 miles. The automobile will be constructed on the same specialized EGMP platform as its brothers, which implies that both single and twin motor models will be available. The all-wheel-drive version's 320 horsepower output should allow for a 0-60 sprint in roughly five seconds, while the performance package can raise output up to 577 horsepower. almost as powerful as the $130,000 Porsche 911 GTS for a more exhilarating driving experience than its elder brothers The Ioniq 6 will be a gigantic power bank on wheels to power your electronic gadgets, and it will also share the industry-leading quick charging capabilities, which will allow the battery's 80 capacity to be recovered in as little as 18 minutes. The non-performance 2020 Ionix 6 is estimated to cost around $42,000 after the government incentive.
4. Toyota BZ4X ( New Electric Cars 2022 )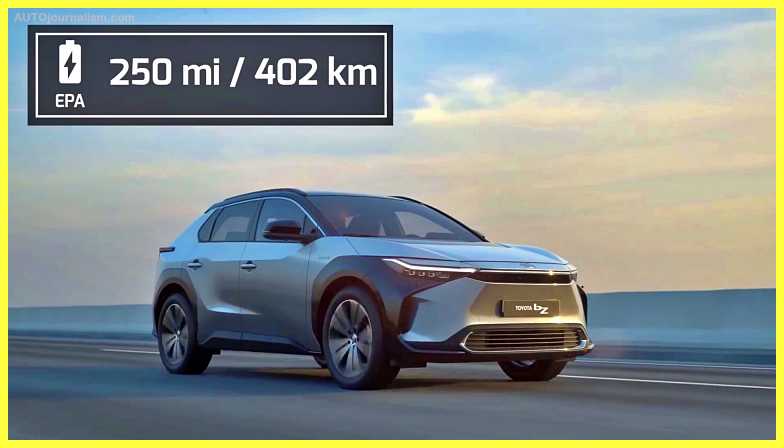 Toyota has long been skeptical of electric vehicles, focusing solely on hybrid and fuel cell technologies. However, the Japanese conglomerate recognizes the need for some strategic changes in order to gain a strong position in the modern mobility market, and in order to compensate for its late market entry, the company plans to launch an excellent affordable electric vehicle. The bz-4x will be approximately the same size as the rav4 in the SUV sector constructed from the inside out, but its sleek body design with a relatively low roof and angled windshields will ensure higher aerodynamic properties.
The car will have exceptional off-road capabilities owing to Subaru's design language in the all-wheel-drive system as well as the high ground clearance. The unique interior design distinguishes itself from other Toyota products with its fascinating ideas. For example, the instrument cluster is positioned above the steering wheel, aiming to reduce eye movements for safer driving. The yoke-style steering wheel will work with advanced steer by wire technology, reducing the full lock steering rotation angle to just 150 degrees, eliminating the need to take your hands off the steering wheel for a u-turn. It also enhances steering precision for driving on curvy roads, improves control over hard braking, and promotes driving comfort in bumpy road conditions. There will be two powertrain options: single or twin motor. The single-motor version has an EPA-estimated range of 250 miles, while the more powerful all-wheel-drive edition can hit 60 mph in around 7 seconds. The actual cost information has yet to be released, but the bz-4x is expected to start at around $30,000 after the government incentive.
5. Pininfarina Battista ( New Electric Cars 2022 )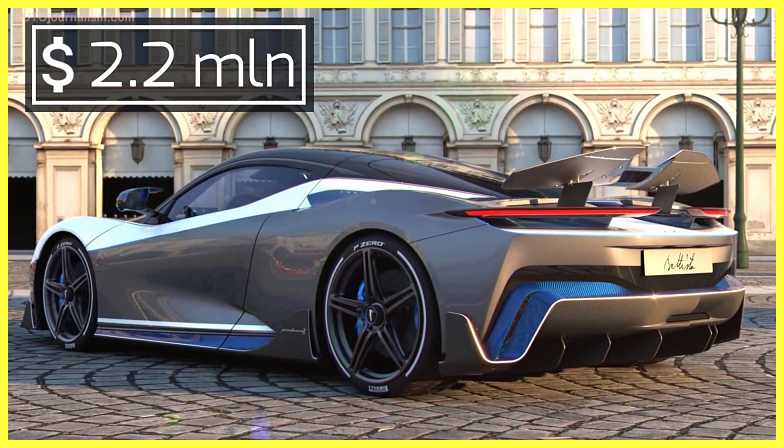 The new automobile will be built in the prestigious Italian design studio of Pininfarina, which means it will provide a one-of-a-kind blend of famous design DNA with cutting-edge tech. The luxurious electric hypercar will share the advanced powertrain of rimac nevera integrated with the ultra-stiff carbon fiber monocoque chassis to provide a blistering performance beneath its elegant carbon fiber skin you can find a fully finished interior complete with luxuriously executed detailing carbon fiber steering wheel is flanked by two driver-oriented touchscreens on either side for the infotainment system and preference settings carbon fiber steering wheel is flanked by two driver-oriented touchscreens on either side for the infotainment system and preference 120 kilowatt-hours
The Batista is the most powerful Italian sports automobile ever manufactured, thanks to its t-shaped battery pack, which drives four electric motors on each wheel and can provide up to 1 900 horsepower and 2 300 newton meters of torque. When the car reaches 60 miles per hour, the clock will barely tick twice, and if you keep your foot on the pedal for another 10 seconds, you will never forget the mesmerizing driving experience per hour. Most importantly, the car handles perfectly at high speeds despite its weight of about two tons, thanks to the hyperactive steering wheel and advanced torque vectoring system, which can intelligently distribute power between all four wheels for optimized traction.
The only constraint this car may have is its 310-mile driving range, which will be significantly reduced when hitting the track for some flat-out scorching laps. The handcrafted Batista from Pininfarina will be available in only 150 examples, and if you want to experience all the pleasures of owning the electric hypercar, you must either be a millionaire or wait until 2023 to get the Tesla Roadster for a significantly lower price of two hundred thousand dollars, which will boost you from zero to sixty miles per hour in one second thanks to a special SpaceX package.
6. Cadillac LYRIQ ( New Electric Cars 2022 )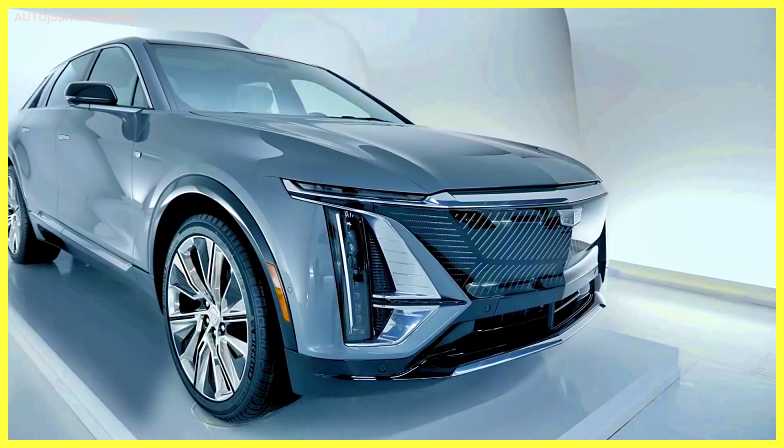 with the stunning next-generation electric model Cadillac submits its commitment to electrification, announcing that it will only release fully electric vehicles from now on. The Cadillac Lyric, designed from the ground up, relies on gm's all-new dedicated EV platform powered by the Ultim battery system to achieve a driving range of 300 miles with the standard rear-wheel drive powertrain. The black crystal shield sloping full glass roof and slimline led lamps, along with some aggressive lines, give the vehicle a futuristic look. The unique grille not only provides digital light signatures.
but also conceals a plethora of sensors for high-tech features The roomy cabin reflects luxury notions as well, with a 33-inch diagonal led display acting as both an instrument panel and an infotainment system. The huge luxury SUV is equipped with GM's sophisticated active noise cancellation technology, which intelligently monitors road vibrations and actively eliminates outbound noises. The well-equipped debut version of the lyric, which comes with a slew of advanced technologies, is priced at 59 000. Subtract the possible 12,000 reforming government incentive for cars made in unionized American plants, and the price impressively drops to 47,000.
7. Lexus RZ 450e ( New Electric Cars 2022 )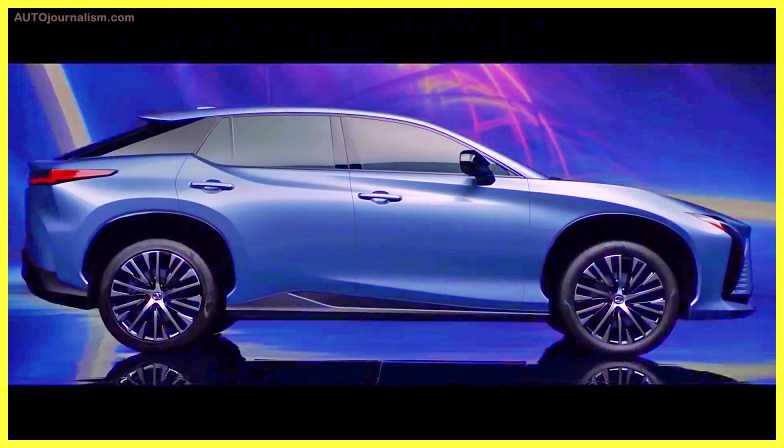 Toyota's luxury brand Lexus will be the next representative of the big SUV market. the all-electric vehicle is expected to be available at the company's dealerships in 2022 under the rzed trademark at the same time the production version will presumably retain most of the features of the show car such as the minimalist interior design featuring an aircraft-style steering wheel with the novel steer by wire technology like the Toyota bz-4x
Lexus's first battery-electric crossover is expected to have a range of 330 miles and a zero-to-60 acceleration time of fewer than four seconds. In general, Toyota aims to use all-solid-state battery technology to create more practical and affordable electric cars that can travel 300 miles after only 10 minutes of charging. further information regarding the specs and cost of the electrified rz will be published at a later date however the list of tesla model x challenges doesn't end there Audi Q6 E-Tron, Polestar 3 and Rivian R1S will join the race at the end of 2022, while BMW IX will begin delivering the top-end version of its ix to our consumers in early 2022.
8. Mercedes EQE ( New Electric Cars 2022 )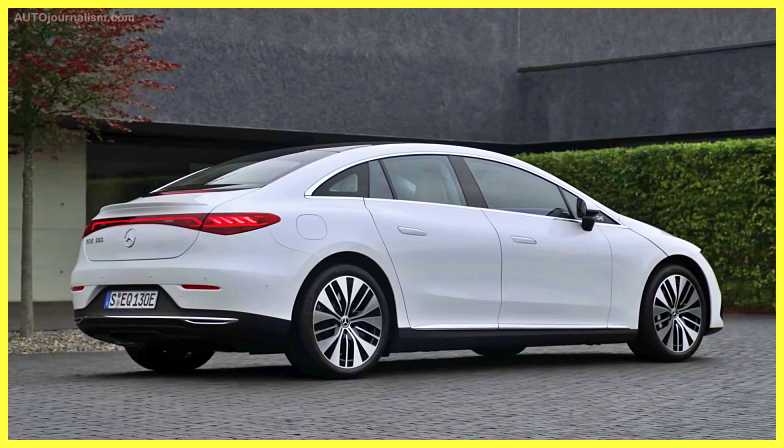 If you're not willing to pay at least one year's income for the flagship Mercedes-Benz EQS, the German giant has prepared alternative offerings, most notably the EQE sedan, which is anticipated to debut in US dealerships in late 2022 with an estimated starting price of $65,000.
The EQE, the electric alternative to the renowned e-class, seems virtually identical to its larger brother, giving a wide range of high-end technology solutions and a sumptuous experience in a smaller compact. The basic EQE includes a dual-screen infotainment system. However, for higher-end models, Mercedes provides its distinctive hyper screen, which wraps around the whole dashboard and has three built-in screens. The rear-wheel steering mechanism will increase mobility in cramped quarters. The 360-degree camera system and automatic high beam headlights improve visibility, while the fine-tuned body and specially designed drivetrain make the car relaxing to drive by canceling out distracting noises and vibrations. The first version of EQE is planned to have a driving range of 410 miles thanks to a single-engine rear-wheel-drive powertrain.
it is capable of producing 292 horsepower and 530-newton meters of torque The all-wheel-drive version will join the lineup later, offering over 400 horsepower, allowing the EQE to become not only a serious competitor for Tesla, being located between the Model 3 and Model S but also a serious competitor for some other rivals coming to the US in 2022, such as the GENESIS Electrified G80 and BMW i4. However, because these two models are based on their gas-powered siblings, they will not fully benefit from the advantages of an EV architecture, which offers more aerodynamic design and a more spacious interior, but Hyundai's luxury brand plans to build an electric gt coupe based on a pure EV platform.
9. Megane E-Tech ( New Electric Cars 2022 )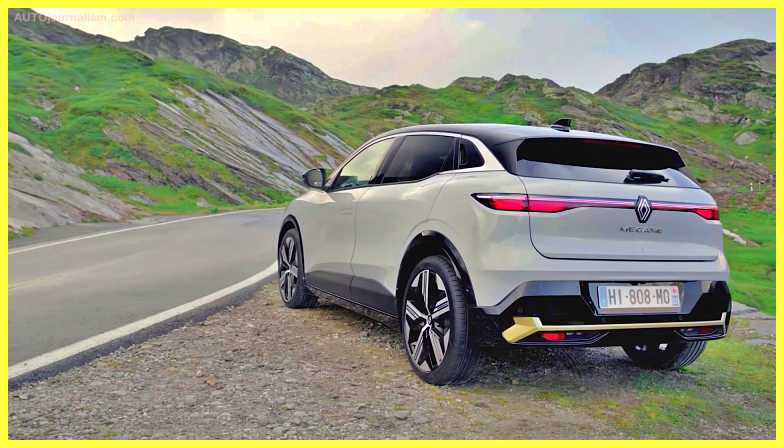 After years of gaining traction with tiny electric vehicles, Renault is now releasing a family-friendly model, the McGann e-tec electric, even though it is based on the same EV dedicated modular platform as the Nissan ARIYA. Renault has kept most of the basic appearance for its Megan electric while adding some unique components such as gold chrome highlights and complete led lighting with several laser-cut micro-optic fibers at the back.
It has a well-finished interior design with a driver-oriented large touchscreen and a usable battery capacity of 60 hours. According to WLTP estimates, the car can achieve a driving range of 292 miles. The vehicle will initially be offered with a front-wheel-drive powertrain that can deliver up to 220 horses and reach 60 miles per hour in 7.2 seconds. The McGann e-tec is estimated to cost 29,000 euros with the government incentive, but because the car will not be offered in the United States, US consumers should consider the larger Nissan ARIYA as a genuine alternative to its cousin.
10. Lightyear One ( New Electric Cars 2022 )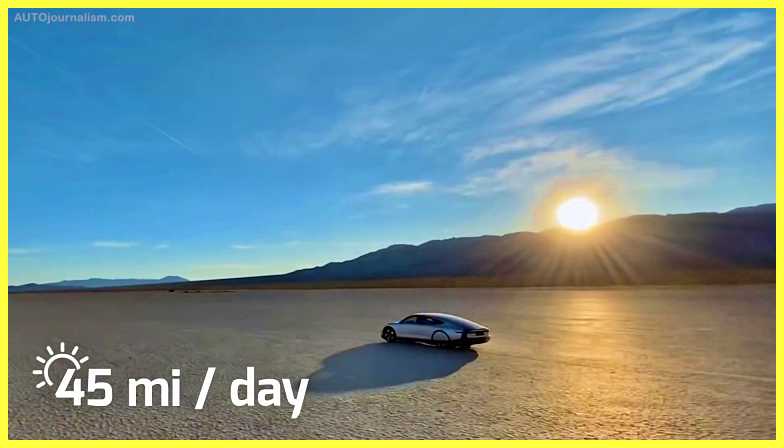 We'd like to end today's list with a unique model that's finally expected to hit the road in 2022. The Dutch EV startup light year has announced raising around 110 million dollars in 2021 to bring its solar electric vehicle called light year 1 to production, though only 946 units will be made for sale in Europe in the first half of 2022. The Lightshier 1 is one of the most game-changing cars in the current automobile industry, powered by four very efficient in-wheel motors, and what distinguishes this car from any other EV is its incredibly low energy usage of 8.3-kilowatt-hours per 100 kilometers.
This assures around 725 kilometers or 450 miles of range from a relatively modest 60-kilowatt-hour battery, with up to 45 miles of extrasolar range on a bright sunny day, which is over 12 times greater than that of the Hyundai Ioniq 5 generated by the solar roof. Yes, the light shear 1 is not the quickest vehicle on the road, with a 0-60 mph acceleration time of fewer than 10 seconds, but it will not leave you stranded in the middle of the road, and if the price of $170,000 seems excessive even for such an efficient vehicle. The company is said to be engineering a much more affordable solar EV for 2023, with a possible price of $34,000 if it becomes a reality, we may be on the verge of a new automotive era, the pioneer of the modern electrical age is preparing the second wave to shock the world with its revolutionary models but it will not happen before 2023 in 2022 tesla will only produce a limited number of semi-trucks and cyber trucks, Fisker is also preparing to launch its long, SUVs will be available in the fall of 2022. Let's see whether they can reach the deadline, as startups tend to be a little more bullish about their deadlines. So, given the fascinating advancements of EV technologies and massive government support, the day when EVs outsell ICE-powered cars is not far off.
NEXT
Top 10 Most Powerful Supercomputer in the World