Top 10 Electric kick Scooter
Here is the list of Top 10 Electric kick Scooter in the World, An electric kick scooter can solve your commuting troubles by being low cost easy to ride compact enough to be stored anywhere, and an efficient way to travel without too much effort so if you're in the market looking for the ideal e-scooter.
Today we will show you a list of the top 10 best electric kick scooters that will get you around town in a blink and make sure you have a wonderful cruising experience so without any further ado.
List of Top 10 Electric kick Scooter
10. MICROGO M5 Electric Kick Scooter ( Best Electric Kick Scooter )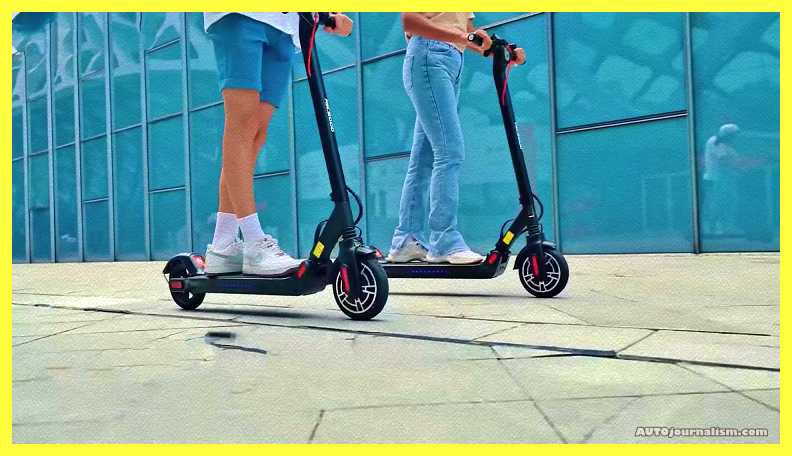 elegant, inventive, and compact Meet the Micro Go M5, an electric kick scooter that is ideal for city or off-road use because of its incredible mobility, long-range, and innovative features. It has a powerful 350-watt motor that can achieve speeds of 19 miles per hour, and the 36-volt 7.5-amp-hour battery allows you to traverse a total distance of 18.5 miles with 8.5-inch wear-resistant tires. To provide effective and responsive braking for your safety, this bike incorporates mechanical rear disc brakes and a rear fender. It's also suitable for night rides with to the side led light, tail light, and headlight.
It also has an innovative led display that shows current speed, battery capacity, and more, and the micro goes mobile app allows you to view detailed information in it. Weighing only 34.2 pounds, this lightweight scooter can carry up to 220 pounds of weight and can be folded at any time for easy transport. Other features include a six-inch-wide platform, IPX waterproof rating, and minus 15-degree maximum climbing, making this scooter a fun ride for anyone who wants to get out and about.
9. GOTRAX GXL V2 ( Best Electric Kick Scooter )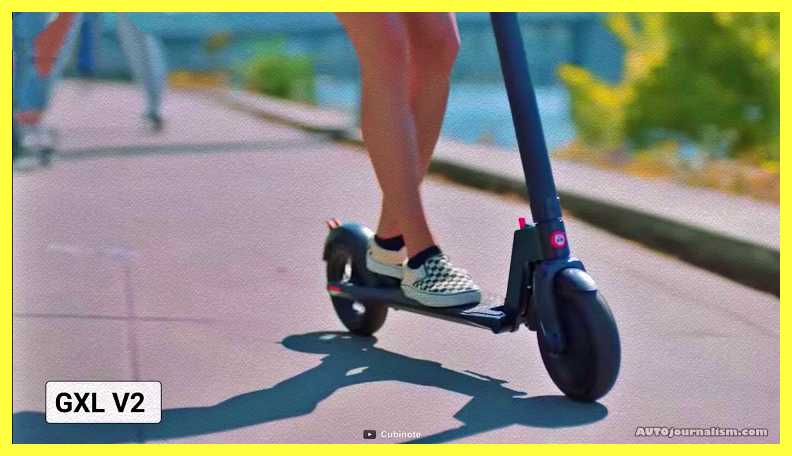 Gotrax is an American company dedicated to bringing affordable and environmentally-friendly electric commuters to the world, and the gxl v2 is one of their most affordable models. Powered by a 250-watt brushless dc motor, the v2 can reach speeds of up to 15.5 miles per hour, allowing you to get to your destination quickly. Equipped with a power-efficient 36-volt battery, the v2 can travel up to 12 miles on a single charge.
that is capable of dealing with a variety of terrain This scooter is the lightest on the list, weighing only 26.5 pounds but carrying a maximum load of 220 pounds, which is rather impressive. It also has an ipx4 rating, one-touch folding, and a digital display that indicates your battery life, current speed, and headlight status while taking everything into account. The gotrax gxl v2 is a dependable electric scooter that won't slow you down. As one of the most inventive firms in the electric rideable industry, Gotrax has always made its products enjoyable and accessible to everybody.
8. Swagtron SWAGGER 7T ( Best Electric Kick Scooter )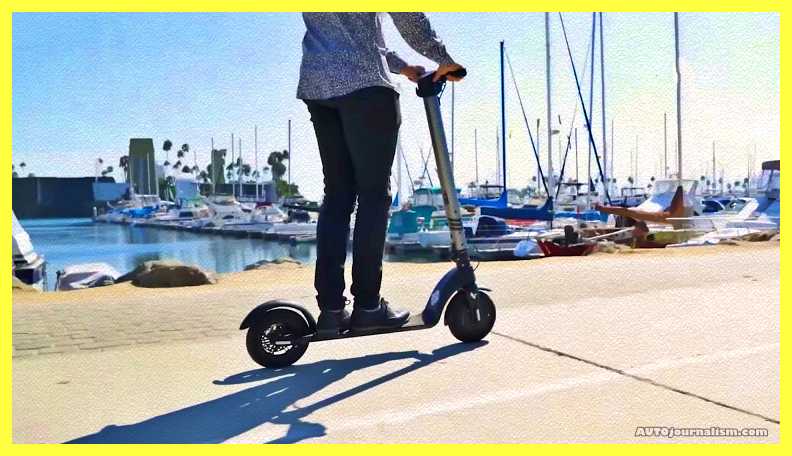 The swagger 7t outperforms previous iterations in every way. It has a 350-watt motor that can deliver speeds of up to 18.9 miles per hour, so you can get from point a to point b in no time. There is no excuse for running out of power because the removable lithium-ion battery can be used for up to 18 miles per charge. If you run out of charge in the middle of your commute, you can replace it with a fully charged second battery.
It also has an ip54 rating and rear disc brakes to assist you to stop fast. It has a payload capacity of roughly 220 pounds and weighs about 30.9 pounds, with its folding feature making it very convenient to take around thanks to its tremendous advancements over the previous model. The Swagtron Swagger 7t is an excellent commuter companion.
7. SPLACH ( Best Electric Kick Scooter )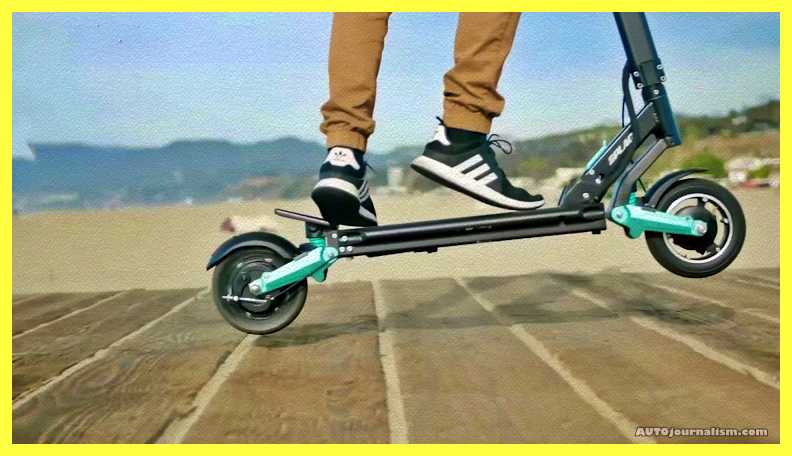 Splach bike is a smart urban mobility solutions supplier that loves technology, style, and independence, so meet the spot g scooter, which offers undoubtedly good comfort and stability. This powerful 800-watt engine provides quick acceleration and can carry you anywhere at 28 miles per hour, allowing you to fly through traffic-clogged automobiles. The 52-volt battery lets you to ride for around 37 miles on a single charge, and the dual charging connections save time and energy.
The Splach scooter has a maximum weight capacity of 264 pounds and is fairly easy to maneuver as it weighs only 39 pounds overall. With a first-class ultra-smooth suspension system and a first-class ultra-smooth suspension system, riding is a joy while the drum brakes deliver safe stopping power this scooter has a maximum weight capacity of 264 pounds and is fairly easy to maneuver as it weighs just 39 pounds overall the Splach scooter is a great electric scooter that will make your hectic commute to work
6. Apollo Ghost ( Best Electric Kick Scooter )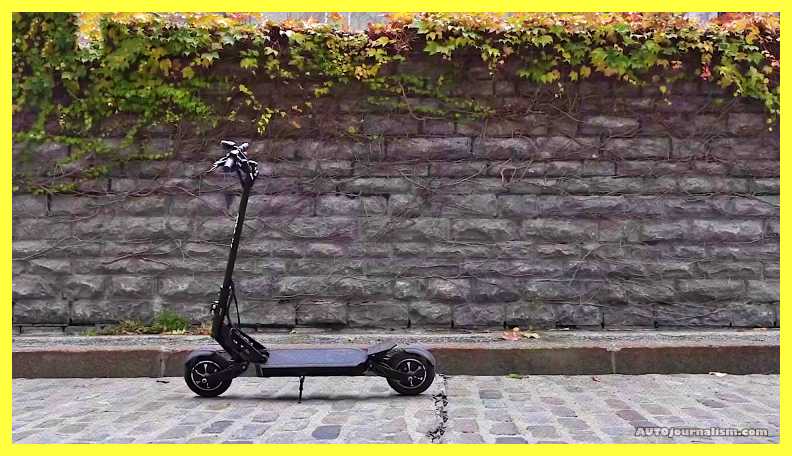 Because apollo's purpose is to improve short-distance transport, they create e-scooters that are both easy and environmentally beneficial, and the apollo Ghost is no exception. This undeniably fast scooter is equipped with two powerful 800-watt brushless motors that allow it to reach speeds of up to 34 miles per hour. Its 947-watt hour battery provides an impressive range of up to 39 miles on a single charge and is rated for 600 charge cycles without compromising performance. Equipped with two separate disc brakes, this scooter boasts incredible stopping power and features regenerative hand braking to smoothly decelerate the scooter and recharge the battery.
It is on the heavy side, weighing 64 pounds, but it has a 300-pound payload capacity, making it suitable for riders of all sizes. The apollo ghost also has a built-in fold and lock mechanism, which is a simple but important feature that allows anyone to pick up and carry this scooter with ease. Overall, the apollo ghost is a fantastic scooter that can greatly improve your riding experience thanks to its combination of performance and quality.
5. Hiboy S2 Pro ( Best Electric Kick Scooter )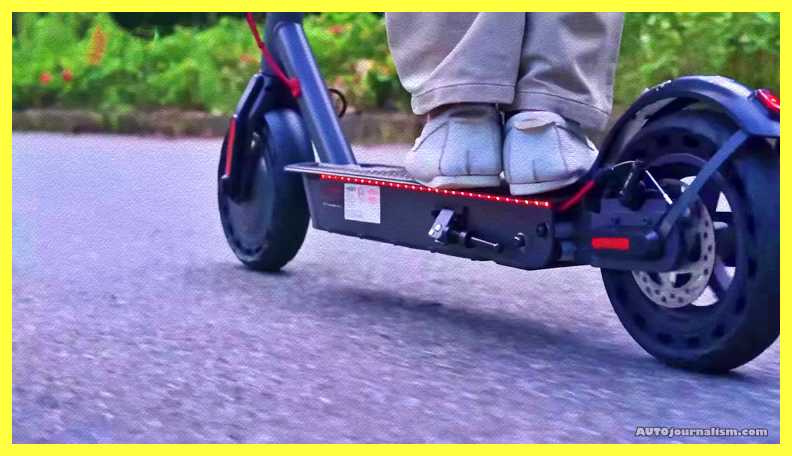 Highboy electric scooters are among the most popular in the world of e-scooters, and now meet the Hiboy S2 Pro, an electric scooter that offers excellent improvements over the previous iteration. Equipped with a 500-watt brushless motor, this scooter can reach a top speed of up to 19 miles per hour, allowing you to get to your destination quickly. Packed with a larger 36 volt 11.6 amp hour battery, this scooter will let you travel up to 25 miles further than its predecessor.
Made of lightweight aluminum, it has a payload capacity of about 220 pounds, weighs around 36 pounds, and can easily be folded in a few steps. All in all, if you want to go off-road with great stability and traction control, the highboy s2 pro is the one for you.
4. Scotsman All-Carbon Fiber Scooter ( Best Electric Kick Scooter )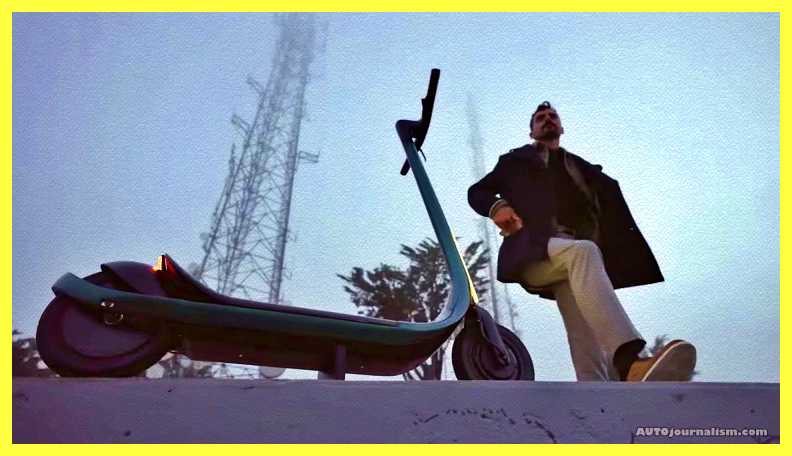 Talented engineers designed and built Scotsman is the world's first all-carbon fiber electric scooter with an outstanding range and no compromises on design or performance. This scooter may be modified to your needs, with the highest motor level being a 1000 watt dual motor that allows it to go at 45 miles per hour. The twin battery bays offer two performance level batteries, 500 watt-hours, and 550 watt-hours, which together provide a range of 70 miles.
It also has a built-in dashcam, color display, 4G cellular connection, GPS, and companion app support, among other novel features. The Scotsman's entire frame is made of ultra-premium thermoplastic carbon fiber composite, making it exceptionally lightweight and portable. If you're searching for a luxury electric scooter that stands out from the crowd, we're confident you'll enjoy the Scotsman.
3. KugooKirin G3 ( Best Electric Kick Scooter )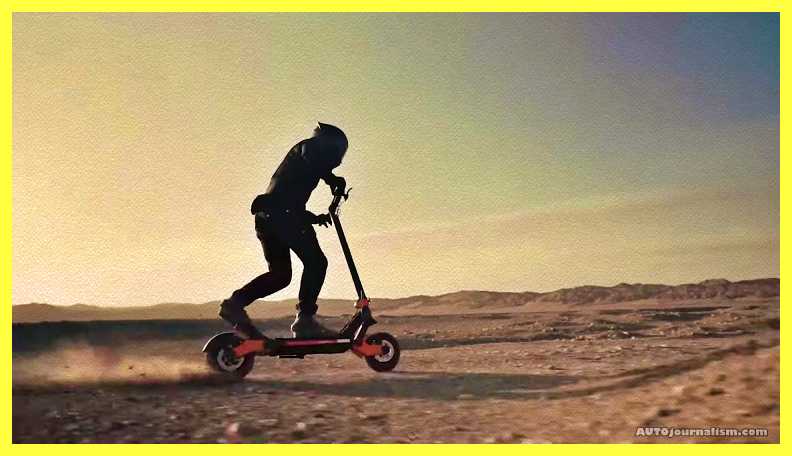 The kagu kirin g3 is an electric scooter that will give you a smooth ride on any terrain and make city travel a breeze. It features a 1200 watt motor that allows it to reach a top speed of 37 miles per hour and climb steep hills at a 25-degree climbing angle with a 936-watt hour lithium battery, you'll be able to ride this scooter for about 50 miles on a full charge made of aluminum alloy.
The g3 weighs around 55 pounds and has a large deck that can support up to 220 pounds. Its unique TPU suspension is suitable for all types of roads, including gravel, mound trails, hills, and pavements. Overall, the kagu kirin g3 is built for any terrain and will give you the power and confidence to go wherever you want. Unagi is hell-bent on liberating people from transportation difficulties, expenditures, and, most importantly, carbon emissions, which is why they created Unagi.
2. Unagi Model Eleven ( Best Electric Kick Scooter )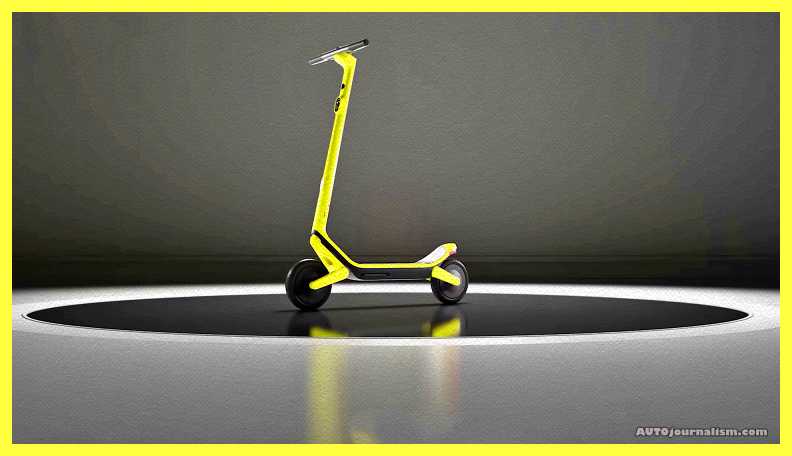 The model 11 includes a removable hot-swappable 67.7-watt battery system that will come in handy if your trip comes to a sudden halt, while the 250-watt twin motor design provides exceptional acceleration and hill-climbing capability. The scooter's battery and motor work together to provide a range of up to 15 miles and a top speed of 19 miles per hour. It also has a finely tuned elastomer-based suspension system that allows it to comfortably ride over bumpy rough terrains. You can also make your daily commutes more efficient by pairing the scooter with the unagi app and receiving verbal directions to your destination.
More fascinating features include a motion sensor with alarm, GPS tracking, and puncture-proof tires, among others, through its integrated audio system. In short, if you're looking for a strong electric scooter that will make your daily commute to work easier, the Unigi model 11 is the appropriate choice in the world of electronic commuters for you. Many would say that Segway is the world's leading brand, and they would be correct. Segway has always worked to produce the greatest quality products, and this is still true today.
1. Segway Ninebot MAX ( Best Electric Kick Scooter )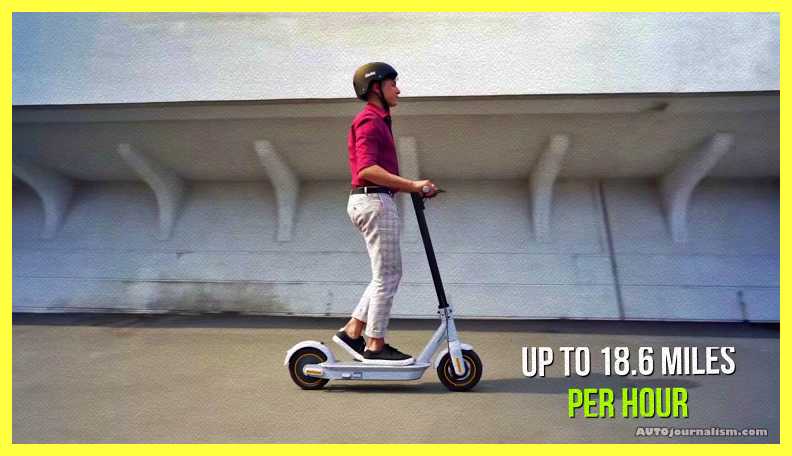 MAX of the Ninebot kickscooter This sturdy and dependable scooter features a 350-watt motor that allows it to reach speeds of up to 18.6 miles per hour on level ground, as well as a 550-watt-hour battery that provides a maximum range of about 40 miles, and a smart battery management system that ensures battery safety and extends surface light. With a regenerative brake system, this scooter collects and saves braking energy and distributes it. when you needed a pick-me-up You'll also be able to manage rides and tailor your experience with the Segway 9-bot app. A one-step folding method for easy portability is also included. In conclusion, the Segway 9-bot max is a wonderful electric scooter with 10-inch pneumatic tires and an ipx5 water-resistant rating that will make your regular journeys more fun. ninebot kickscooter is the Best.
CREDIT-
So, this is the List of Top 10 Electric kick Scooter, Hope you like it and share it with your friends, Thanks for Reading.
NEXT