Top 10 Electric Pickup Trucks
Here is the list of Top 10 Electric Pickup Trucks, Because pickup trucks are so popular in the United States, it's no wonder that automakers are now focusing on electric pickup vehicles. The New Electric pickup truck market is expected to be congested. The majority of these electric trucks are really capable, and some have hefty price tags, but we believe that the range of incoming electric pickups will soon be large enough to accommodate most budgets and tastes.
We've compiled a list of trucks that will be available as soon as next year, as well as others that will be available in the future. It's unclear which electric pickup truck will hit the market first, but the Rivian R1T appears to be the winner. The Tesla Cybertruck and Lordstown Endurance should be close behind the R1T, with the other trucks trailing behind a little.
Let's start with electric pickup trucks, which are slated to hit the market this year. It's worth noting that launch dates are susceptible to change, but these trucks appear to be on pace to hit the market sometime next year.
List of Top 10 Electric Pickup Trucks
1. LORDSTOWN ENDURANCE ( Electric Pickup Trucks )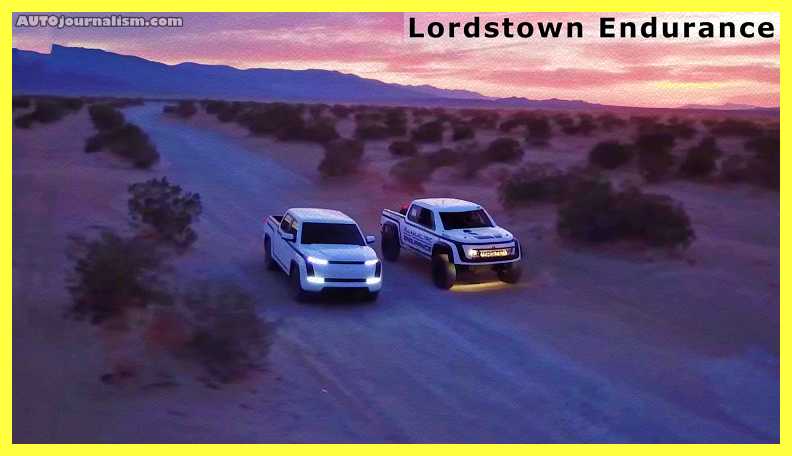 Lordstown Endurance 2021 The Endurance is the result of a Workhorse spinoff and will be manufactured in a former GM plant in Lordstown, Ohio. The Endurance is touted to have a range of 250+ miles, a 5.5-second zero to 60 time, and a towing capability of 7,500 pounds thanks to its 109-kilowatt-hour battery. It has four hub motors that provide all-wheel drive and 600 horsepower with up to 4,400 pound-feet of torque.
The Endurance pickup truck is remarkable in that it is propelled by four in-wheel motors. The Endurance will be propelled by Elaphe's L-1500 Endurance In-Wheel Motors. Furthermore, Lordstown's Endurance pickup truck is aimed at a broader business market rather than the passenger car category. A total of 1,000 units are planned to be built this year, with full production beginning in 2022.
Range: 250+ Miles
Horsepower: 600
Torque: N/A
Tow Capacity: 7,500
2. BOLLINGER B2 ( Electric Pickup Trucks )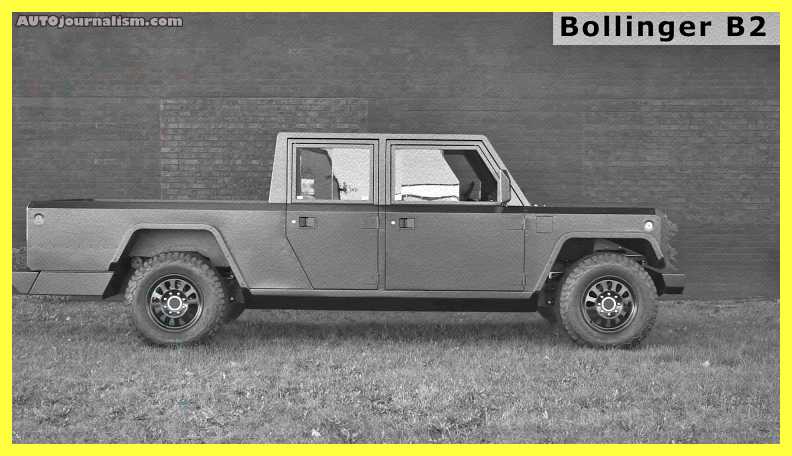 Bollinger B2 Bollinger B2 Bollinger B2 Bollinger B2 Bollinger B This Michigan-based business is launching an SUV (B1) as well as a pickup truck (B2). Bollinger said in October 2019 that the B2, its pickup truck, would have the same starting price as the B1 SUV. Both will set you back 125,000 dollars, but that includes all the extras. According to the EPA cycle, both the B1 and the B2 will have a 142-kilowatt-hour battery pack, giving them a total range of 200 miles.
A CCS port is used for fast charging, which takes 75 minutes. The B1 and B2 will have 614 horsepower thanks to their dual-motor layout, one for each axle. The top speed will be limited to 100 mph, and reaching 60 mph from a standstill will take 4.5 seconds. It can tow 7,500 pounds and carry 5,000 pounds.
Range: 200 Miles
Horsepower: 614
Torque: 688 FT-LB
Tow Capacity: 7,500 LBS
3. RIVIAN R1T ( Electric Pickup Trucks )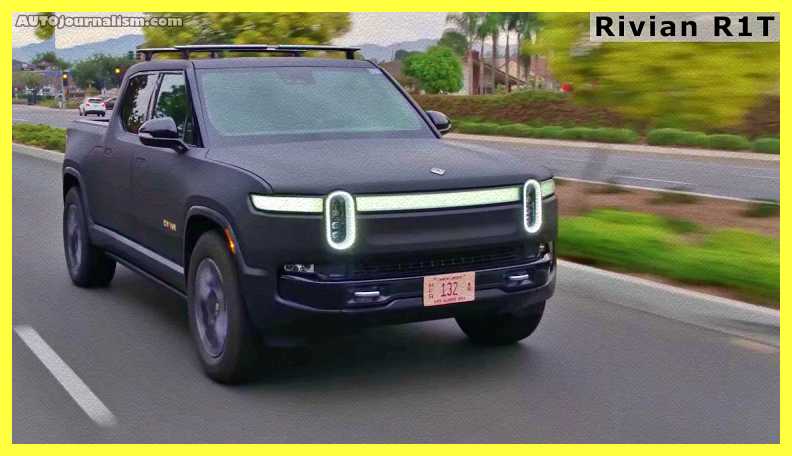 Rivian R1T, rivian truck in 2021, Rivian truck is a well-funded American firm with a Ford partnership and a contract to supply Amazon with delivery trucks. rivian truck has postponed the delivery of the R1T, which was scheduled to begin in June. The R1T will now be delivered in the second part of 2021. The R1T will also be available in a 250-mile variant at a later date. Electric motors will have a maximum output of 754 horsepower, a three-second zero to 60 time, and a towing capacity of 11,000 pounds.
Adjustable air suspension and all-wheel drive-through hub motors are standard on all R1Ts. The R1T Explore with the 'Large' 300+ mile pack is still available for 67,500 dollars, even though all of the First Edition versions are sold out. For a premium of $10,000 US dollars, the 'Max' 400+ mile pack will be available in early 2022. When fully equipped, an R1T costs around $100,000.
Range: 400+ Miles
Horsepower: 750
Torque: 829 FT-LB
Tow Capacity: 11,000
4. TESLA CYBERTRUCK ( Electric Pickup Trucks )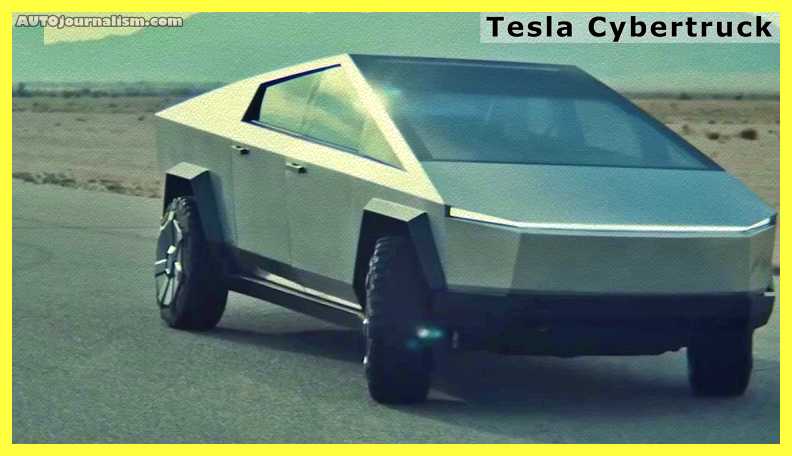 Tesla Cybertruck 2021 The Tesla Cybertruck is designed to combine the functionality of a truck with the speed of a sports car. The vehicle is designed to be tough, adaptable, and capable, with excellent on-road and off-road performance. Since the Cybertruck will eventually be available in a 40,000 US dollar single-motor version with a 250-mile range on a charge, Tesla is constructing the inexpensive electric pickup. Single Motor Rear-Wheel Drive, Dual Motor All-Wheel Drive, and Tri-Motor All-Wheel Drive are the three options for the Cybertruck. Top trim is predicted to have a range of over 500 miles and a zero to 60 time of 2.9 seconds.
The Cybertruck demonstrates that it is one of the most capable electric trucks on the market in terms of range. The four-door Cybertruck has a 6.5-foot bed and seats six people. The Cybertruck, which can tow up to 14,000 pounds and carry 3,500 pounds of goods, comes complete with autopilot and adjustable air suspension. In three configurations, with one to three motors, pricing is expected to range from 40,000 to 78,000 US dollars. Electric Trucks in 2022 More electric trucks are being developed in the distant future. The debut date for these exact pickups is tentatively set for 2022.
Range: 250-500 Miles

Horsepower: N/A

Torque: N/A

Tow Capacity: 7,500-14,000 FT-LB
5. GMC Hummer EV ( Electric Pickup Trucks )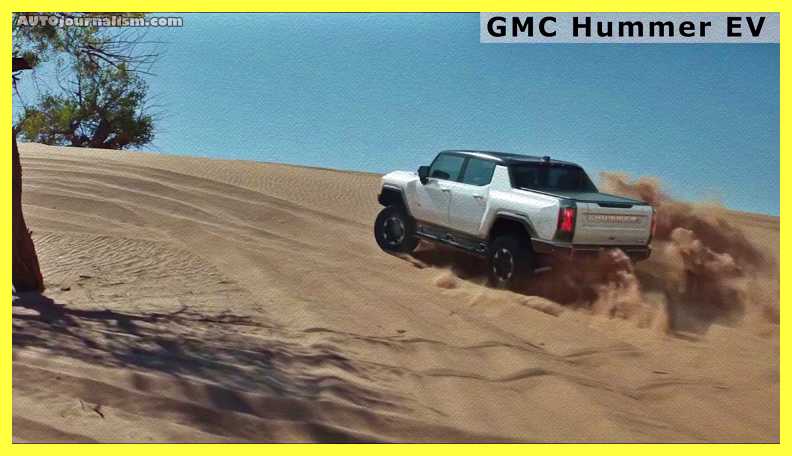 GMC Hummer EV 2022 GMC unveiled the Hummer electric pickup truck in early April. The Hummer EV is substantially more expensive than the Cybertruck and the F-150 Lightning. It will be offered in a variety of configurations, with up to 1,000 horsepower and 11,500 pound-feet of torque from two or three electric motors. When you switch to "Watts to Freedom" (WTF) mode, you can go from zero to 60 times in as little as three seconds. The battery has a range of up to 350 miles and supports 800-volt DC fast charging. Air suspension can lift the Hummer pickup six inches for off-roading.
The "Crabwalk" feature employs four-wheel steering to drive diagonally at low speeds. According to the specifications, the GMC Hummer electric truck will be the most capable light-duty truck available. Other electric pickup trucks, on the other hand, offer a greater range and similar performance attributes including 0-60 speeds, torque, and horsepower.
The 'Edition 1' trim will be available for purchase in the fall of 2021, with a starting price of $112,595 USD. Early in 2024, the cheapest Hummer EV will be available, but it will still cost around 80,000 dollars. In any case, if you want to be first in line for the Hummer electric truck, now is the time to register.
Range: N/A

Horsepower: N/A

Torque: N/A

Tow Capacity: N/A
6. FORD ALL-ELECTRIC F-150 ( Electric Pickup Trucks )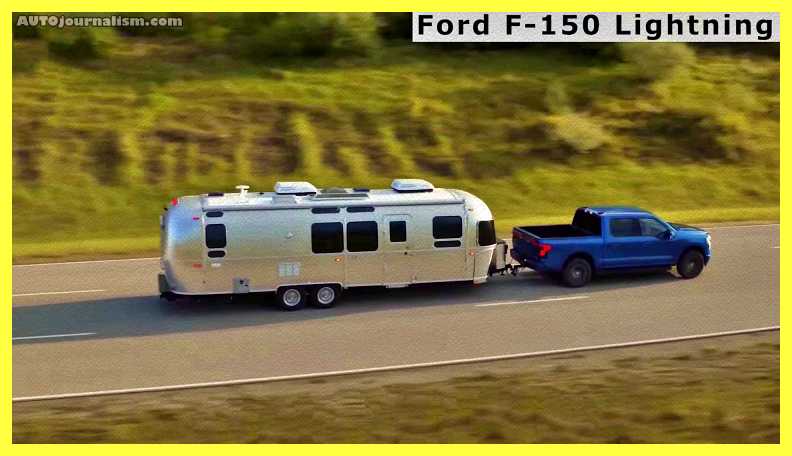 Ford F-150 Lightning 2022 Early in June, Ford unveiled the 2022 F-150 Lightning pickup truck. The term "Lightning," which Ford formerly applied to performance versions of the F-150, is a signal that the truck will be quick off the line—at least in some configurations. As with the F-150 hybrids, Ford offers an onboard work crew generator. The day before the announcement, President Biden drove a prototype–rank has its privileges–and it was discovered that the battery pack weighs 1,800 pounds.
The new Lightning will have a number of unique characteristics not found in other EVs or F-150s. The Lightning's battery can be used as a home power source for up to 10 days in the event of a power outage. Furthermore, the Lightning has a zero to sixty time of 4.4 seconds, making it Ford's quickest pickup to date. Pricing would start at little under 40,000 dollars for a commercial fleet variant, according to Ford. Expect to pay far over 50,000 dollars for a decently equipped version, or even one with the extended-range battery. Regardless of price, all versions will come with a dual-motor system.
Range: N/A

Horsepower: N/A

Torque: N/A

Tow Capacity: 1,250,000 LBS
7. Chevrolet Silverado EV ( Electric Pickup Trucks )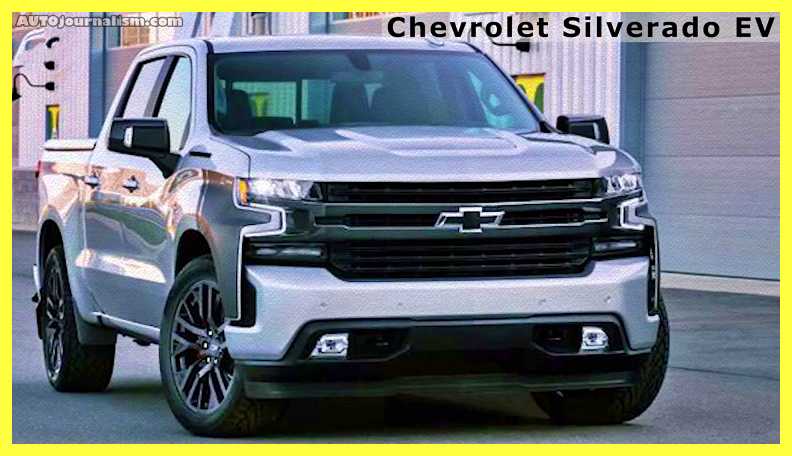 Chevrolet Silverado EV 2022 Chevrolet revealed intentions to produce an electric pickup at the Detroit-Hamtramck Assembly Plant, currently known as Factory Zero, beginning in late 2021 in November of 2019. Chevy wants to show off its Ultium batteries, thus the electric Silverado was unveiled with a range of more than 400 miles. It rides on the same electric chassis as the Hummer, and its appearance is inspired by the upcoming Silverado revamp.
The Chevrolet Silverado will be available in a variety of trim levels, ranging from basic workhorse to bling-laden boulevardier. Covid-19 has pushed back the truck's release date, putting it in 2023 or 2024. Many features are yet unknown, although the number of motors and battery size are expected to be possibilities. We can presume that the vehicle will be built on GM's new Ultium platform and battery technology, as the GMC Hummer EV SUT electric pickup truck and Hummer EV SUV will both employ Ultium.
Range: N/A
Horsepower: N/A
Torque: N/A
Tow Capacity: N/A
8. ATLIS XT ( Electric Pickup Trucks )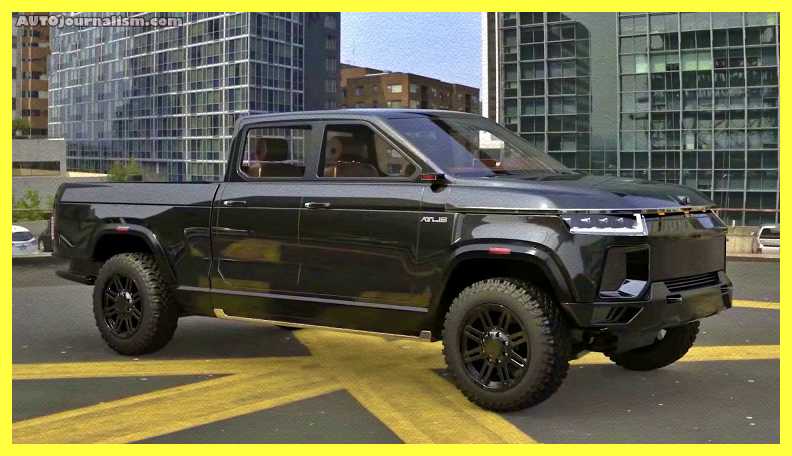 Atlis XT 2022 The potential of Atlis Motor Vehicles becoming a reality is now more feasible than ever after collecting an additional $300 million in finance. Atlis, unlike other EV companies, is developing its own cells and platform, which will be marketed with the XT pickup to other OEMs. The production version will be revealed later this year by Atlis Motors. Atlis claims that its XT electric pickup truck is one of the most capable vehicles ever seen. The vehicle may be customized to run up to 500 miles per charge, according to the company, by selecting the largest battery pack. In addition to the lengthy range, the towing capacity of up to 35,000 pounds is impressive.
The payload is advertised as being up to 5,000 pounds, which is a significant amount. The Atlis XT is a full-size truck with the option of a 6.5 or 8-foot bed, unlike the truck Rivian R1T. Clearly, this truck is larger than Rivian's. Its 8-lug wheel design indicates that it is also a heavy hauler. Owners of the XT Pickup will be able to pick between a 300, 400, or 500-mile battery pack with capacities ranging from 125 kilowatt-hours to 250 kilowatt-hours. At the wheels, a maximum of 12,000 pound-feet of torque will be available. ATLIS is aiming for a starting price of $45,000 for a 300-mile XT vehicle with a short wheelbase. The 500-mile, 35,000-pound gooseneck/fifth-wheel-ready vehicle is expected to cost roughly $85,000.
Range: Up To 500 Miles
Horsepower: N/A
Torque: N/A
Tow Capacity: 20,000+ LBS
9. NEURON EV T.ONE ( Electric Pickup Trucks )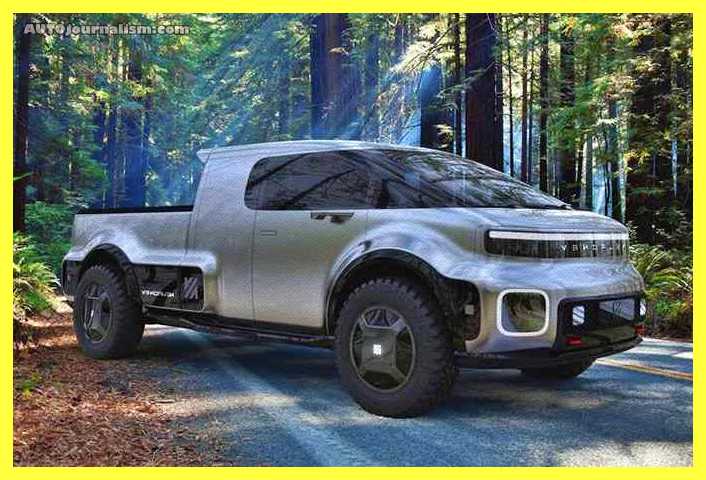 The Neuron EV T.One is by far the most mysterious of all the pickup trucks on our list. In fact, the company has been incredibly tight-lipped about any and all performance data, claiming that the T.One is more about real-world use than boasting horsepower and top speeds. Despite this, it reaches our list because of one key feature that sets it apart from the other tracks: it's constructed on a modular base that can be customized.
The T.One is designed to be versatile, according to Neuron, which means it will be available with a variety of modules that may be installed and/or deleted depending on the work you need the vehicle to complete. A camper top, a dump truck-style steel high-wall bed, and (of course) a normal pickup bed are all options. It's unclear how many modules will be available when the truck is ready for production, but there's still a lot of promise in this electric pickup truck.
Range: N/A
Horsepower: N/A
Torque: N/A
Tow Capacity: N/A
10. NIKOLA BADGER ( Electric Pickup Trucks )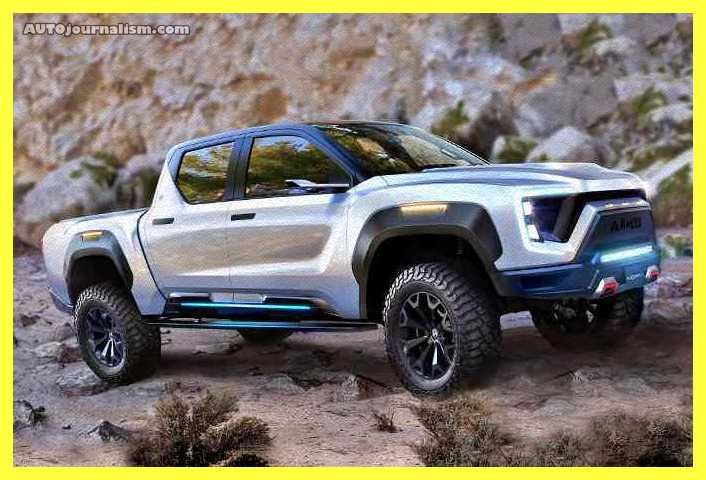 You might find it fascinating and even unusual that two electric pickup truck firms are named after Nikola Tesla, a historically famous physicist. But we think it's much more intriguing since both brands are preparing to introduce outstanding vehicles in the near future.
While it remains to be seen whether this will truly materialize, Nikola's promises about its capabilities have us salivating for a closer look. For context, that means a range of up to 600 miles, a horsepower rating of up to 906, and a torque rating of up to 980 foot-pounds. This places the Badger towards the top of the class in every way, potentially forcing its competitors to boost their game. As previously stated, there are still more questions than answers, but this is an intriguing story to follow as it develops.
Range: 600 Miles
Horsepower: 906 (Peak)
Torque: 980 FT-LB
Tow Capacity: 8,000 LBS
Thanks for reading, Share it with your friends.
NEXT