Top 10 Japanese SUV in the world
In this Post we will Provide you Info About the Top 10 Japanese SUV in the world, The famed Japanese reliability will sell many more millions vehicles among those will be the all-new crossovers in SUVs of 2021 and 2022 that will be presenting this Post, the upcoming offensive is centered around hybridized engines new front fascias with katana sharp headlights, and higher great but surely reserved interiors let's begin the exploration.
10. MITSUBISHI OUTLANDER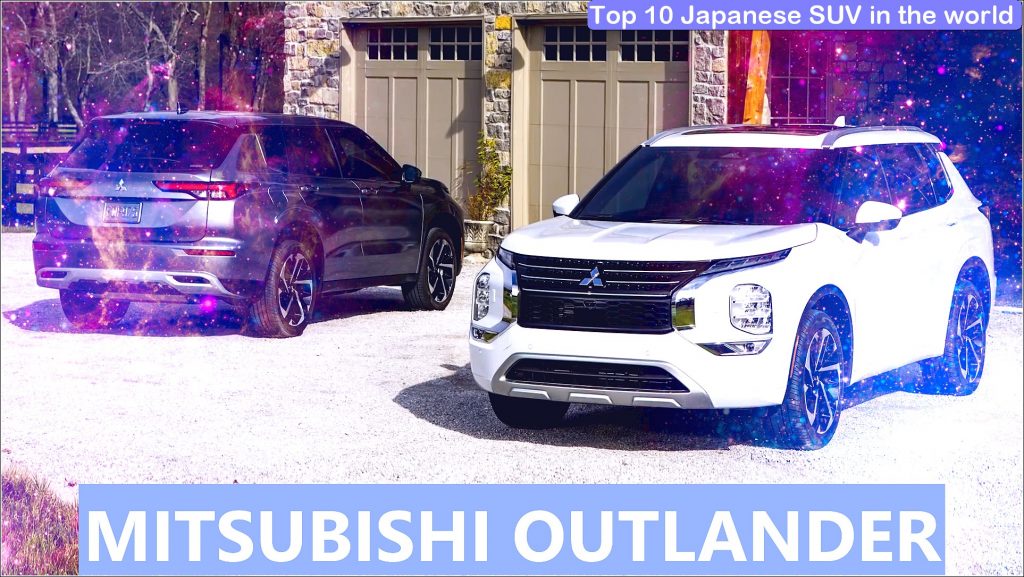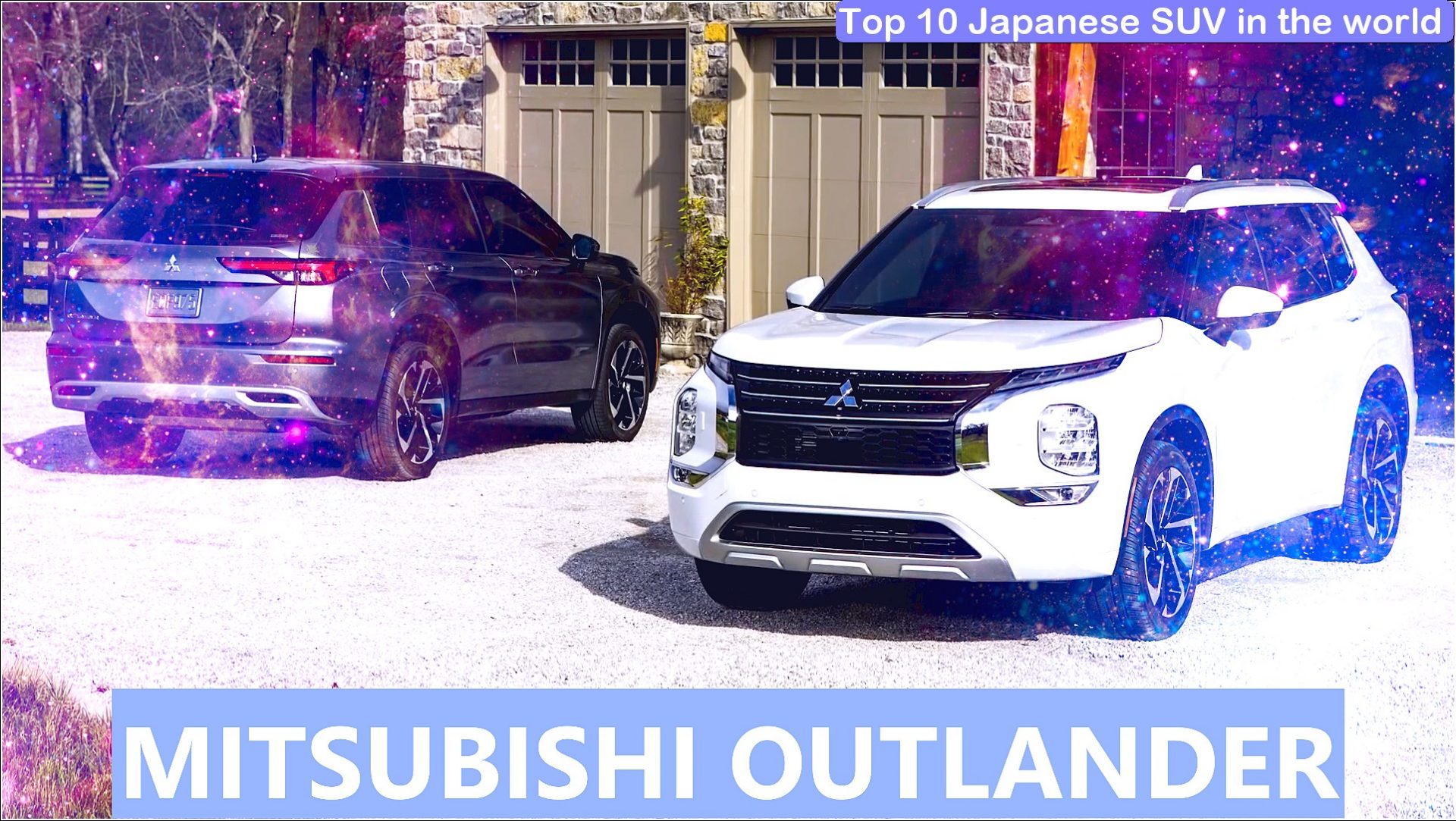 MITSUBISHI OUTLANDER – Just like the first generation of the outlander the all-new fourth iteration made its debut on the North American market first based on the Ifudu concept which means authentic and majestic in Japanese the newcomer introduces the next incarnation of the dynamic shield front face with muscular fenders the platform is all new as well as the 2.5-liter four-cylinder engine Mitsubishi's rally-derived super all-wheel control system and drive mode selector with six distinct settings 18-inch wheels are the lowest diameter while the new 20 inches will be decorating the highest trims the revised benchmark of standard equipment for the Mitsu outlander includes 11 airbags 3 rows of the seat USB A and USB C ports the non-cash restricted buyers will get active safety systems with adaptive cruise control 12.3-inch digital dash and 9-inch screens.
9. NISSAN PATHFINDER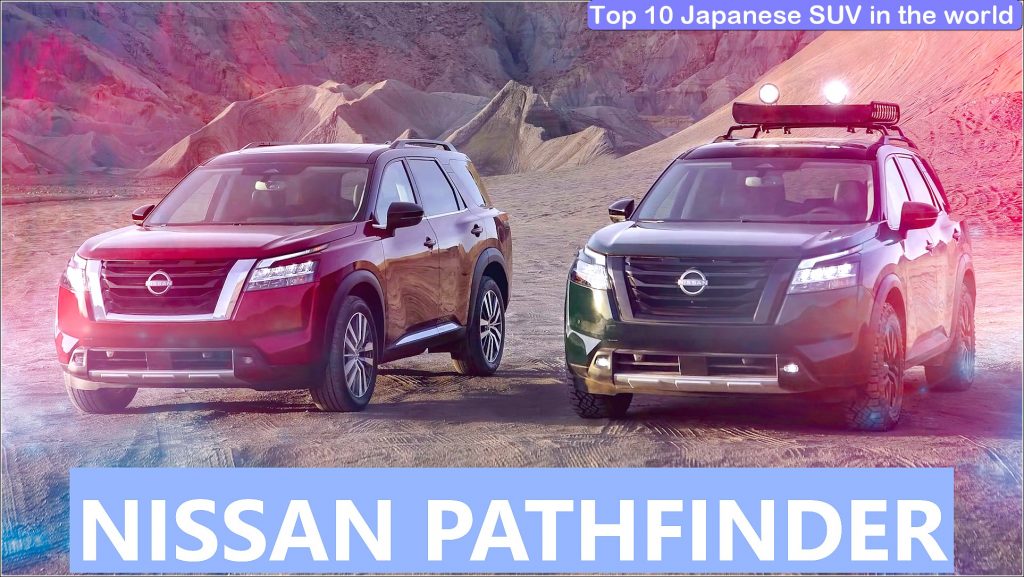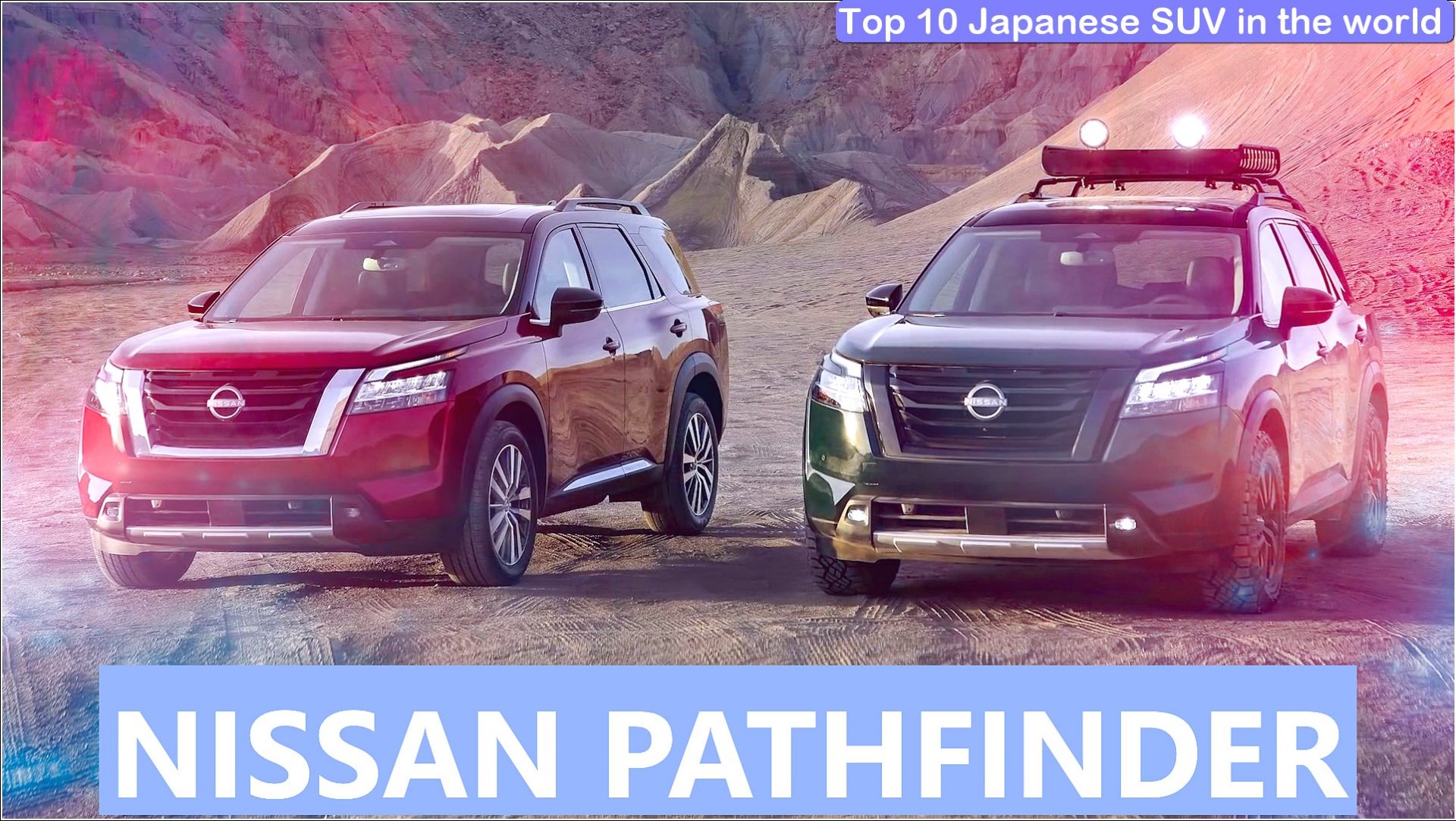 NISSAN PATHFINDER – still based on the Nissan's d platform for mid-sized cars the 5th generation pathfinder returns to its rugged SUV roots at least in terms of exterior looks the model loses around 1.5 inches in length while becoming half an inch taller and wider these changes and dimensions create a more muscular silhouette accentuated by larger tires prominent fender cladding and a fast kit plate there is also a new v motion grille standard led headlights and two-piece design and a rear spoiler the previous pathfinder is 3.5-liter v6 mill with 284 hp is still here though it ditches the notorious CVT in favor of a new 9-speed automatic it can be paired with front or intelligent all-wheel drive systems finally Nissan reworks the SUV's interior and tech the cabin features soft-touch materials yet see new tablet-style infotainment and in case of the upper drums a 12.3-inch digital instrument cluster.
8. HONDA HR-V HYBRID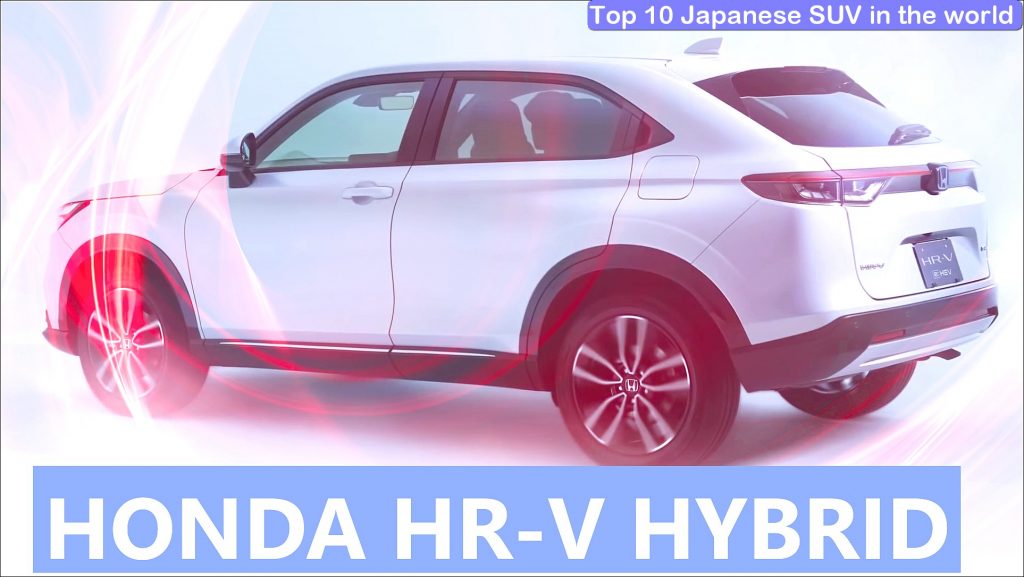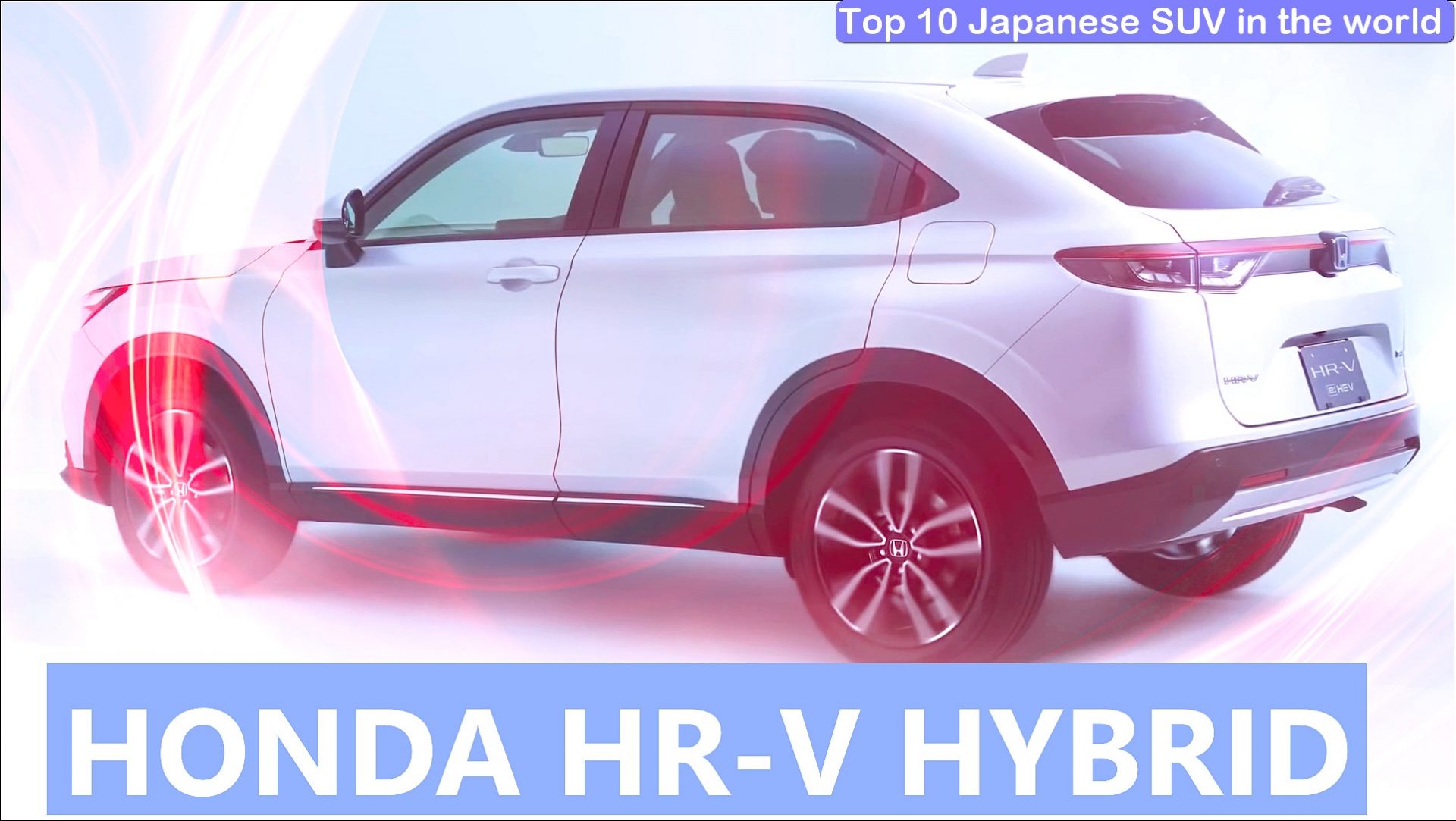 HONDA HR-V HYBRID – unlike on its home market in japan the European HRV will go on sale exclusively as a hybrid model without pure gasoline modifications most of the crossover's performance numbers will remain under wraps until the production commences in late 2021 but Honda has confirmed that the upcoming HRV will source the 1.5 liters for cylinder engine with two electric motors from the jazz the final output of the system however should be raised to at least 150 horsepower from the outside the fully redesigned crossover is distinguished by a body-colored front grille with thin led headlights a long bonnet and a slightly sloped roofline accentuated with a minimalistic spoiler an important argument for the loyal honda drivers is that the third generation retains a central fuel tank layout which means that the so-called magic seats continue to be an offer.
7. ACURA MDX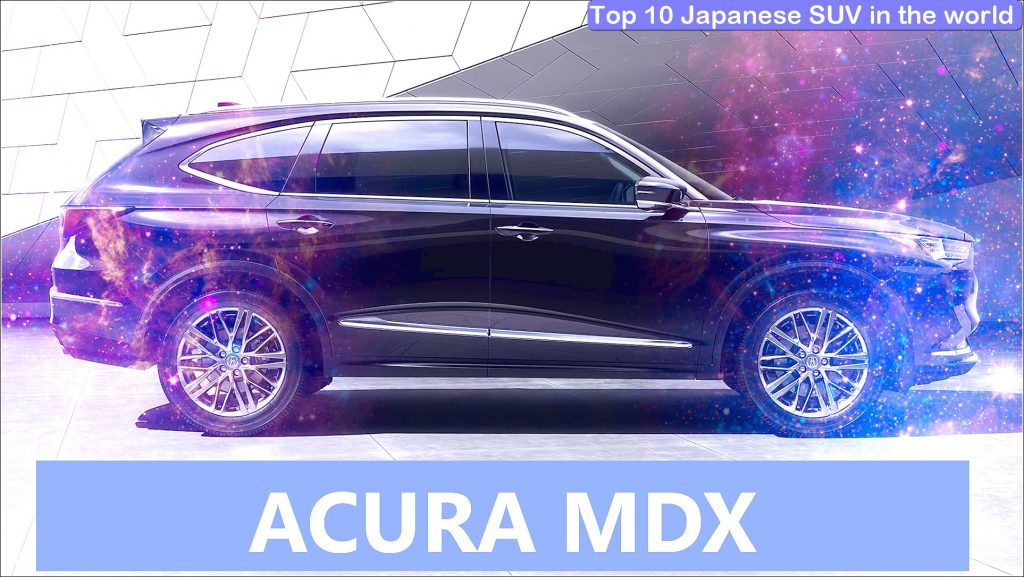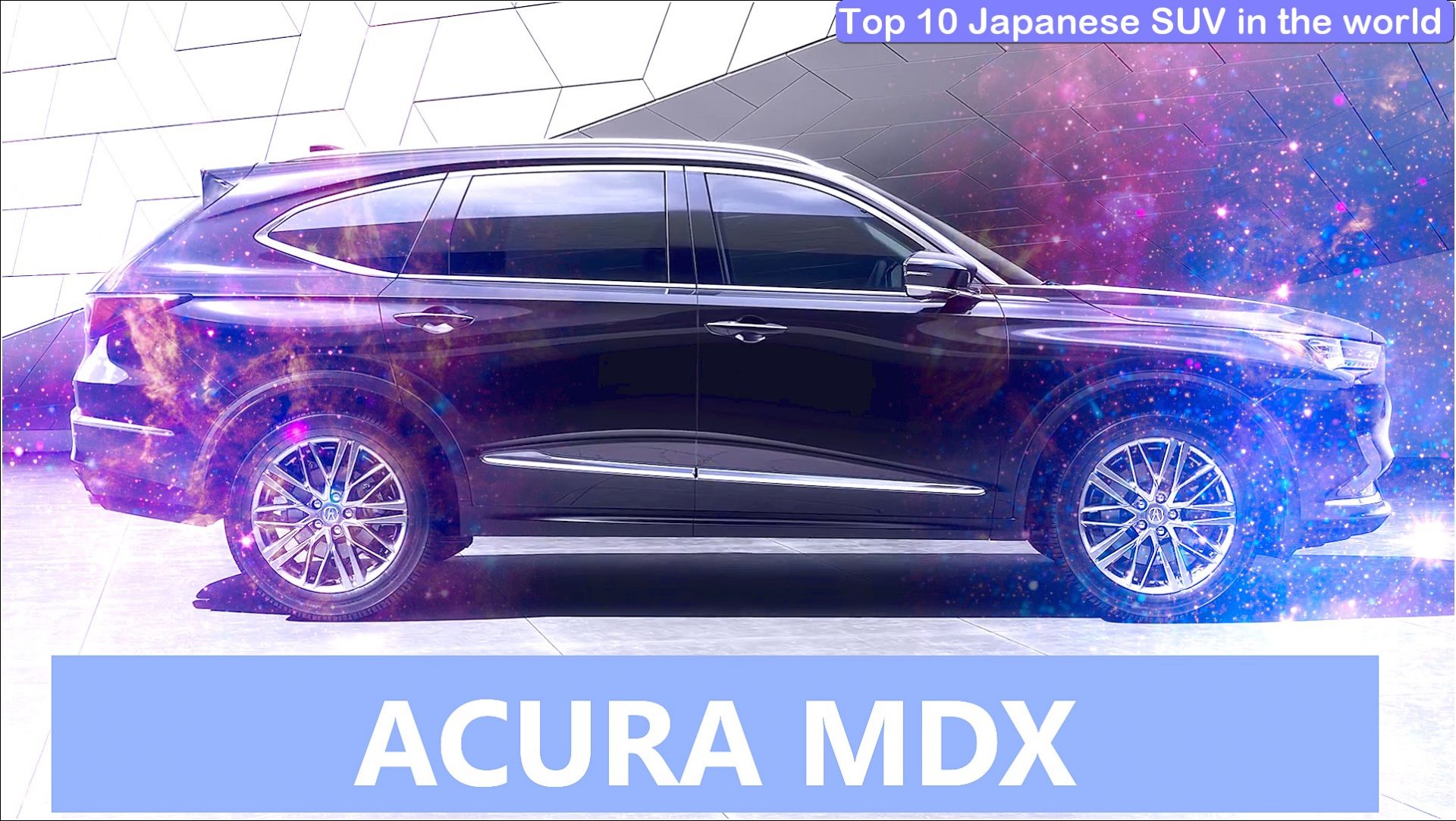 ACURA MDX – positioned as a new flagship in Acura's crossover range the fourth generation ACURA MDX fit styling cues from the recently refreshed TLX sedan and even offers a performance-focused type s version the model's major visual attractions include redesigned dual eye led headlights Shikon led Drls 3d design taillights and dual exhaust outlets the ACURA MDX gains a 3-inch wheelbase extension and switches from a simple MacPherson strut setup to a double-wishbone front suspension for improved ride quality a standard engine is the familiar 290 horsepower 3.5 liter naturally aspirated v6 but now it is paired with a 10-speed automatic additionally the type s grades gets a more potent 3 liter twin-turbo v6 that peaks at 355 horsepower and 354 pound-feet of torque inside the cabin the three-row has more premium feel offering leather upholstery dual-zone climate control and heated front seats with massage.
6. TOYOTA HIGHLANDER HYBRID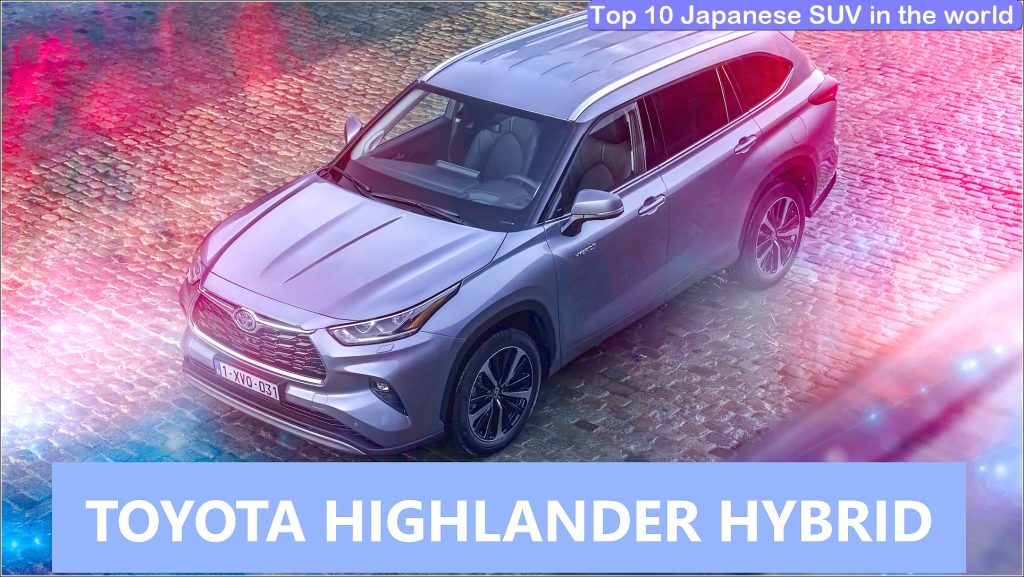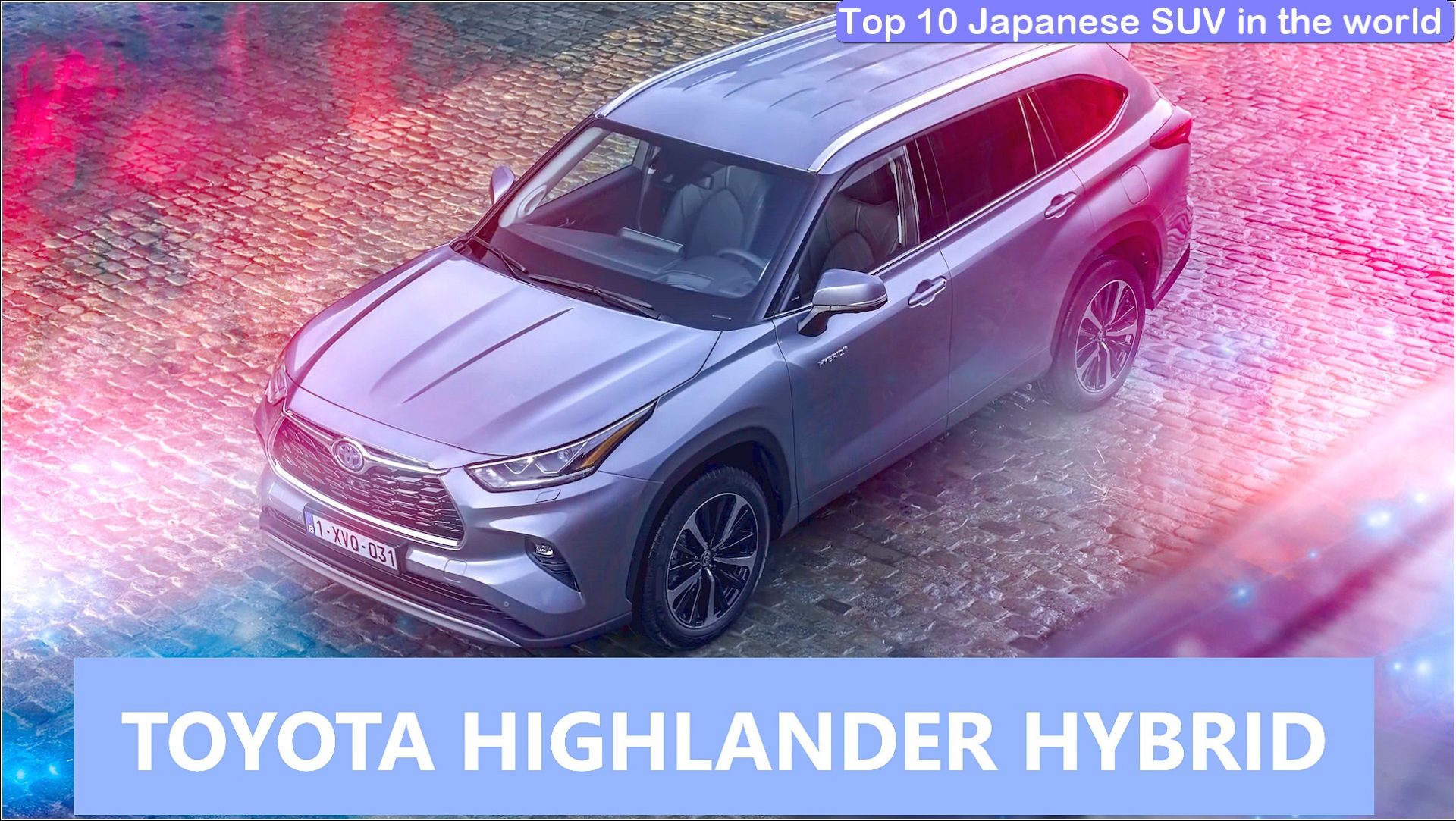 TOYOTA HIGHLANDER HYBRID – fully redesigned for the 2020 model here the new generation highlander hybrid finally launches in Europe trying to establish Toyota as the continent's largest hybrid SUV supplier the model arrives powered by a 2.5-liter Atkinson cycle engine with front and rear electric motors with a power output of 244 horses the TOYOTA HIGHLANDER HYBRID can cruise on electric power alone at up to 78 mph or 125 kilometers per hour while offering the best in class fuel efficiency with all-wheel drive which starts from 6.6 liters per 100 kilometers before options all the 2021 European highlanders get led headlights three-zone air conditioning heated front seats 20-inch alloys and 8-inch infotainment the premium package expands the list with a head-up display bigger touchscreen rear-seat heating and a 360-degree camera.
5. NISSAN QASHQAI / ROGUE SPORT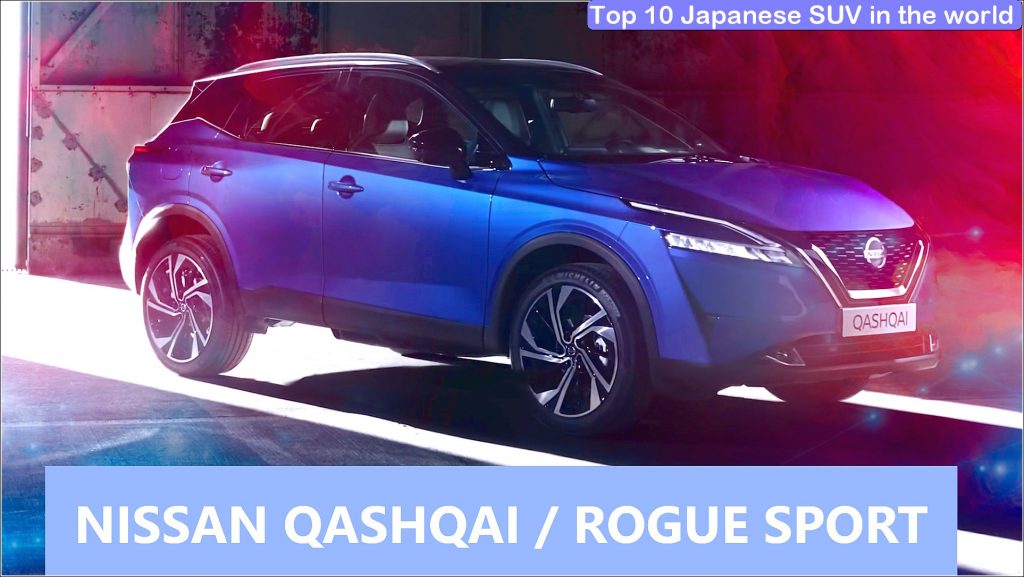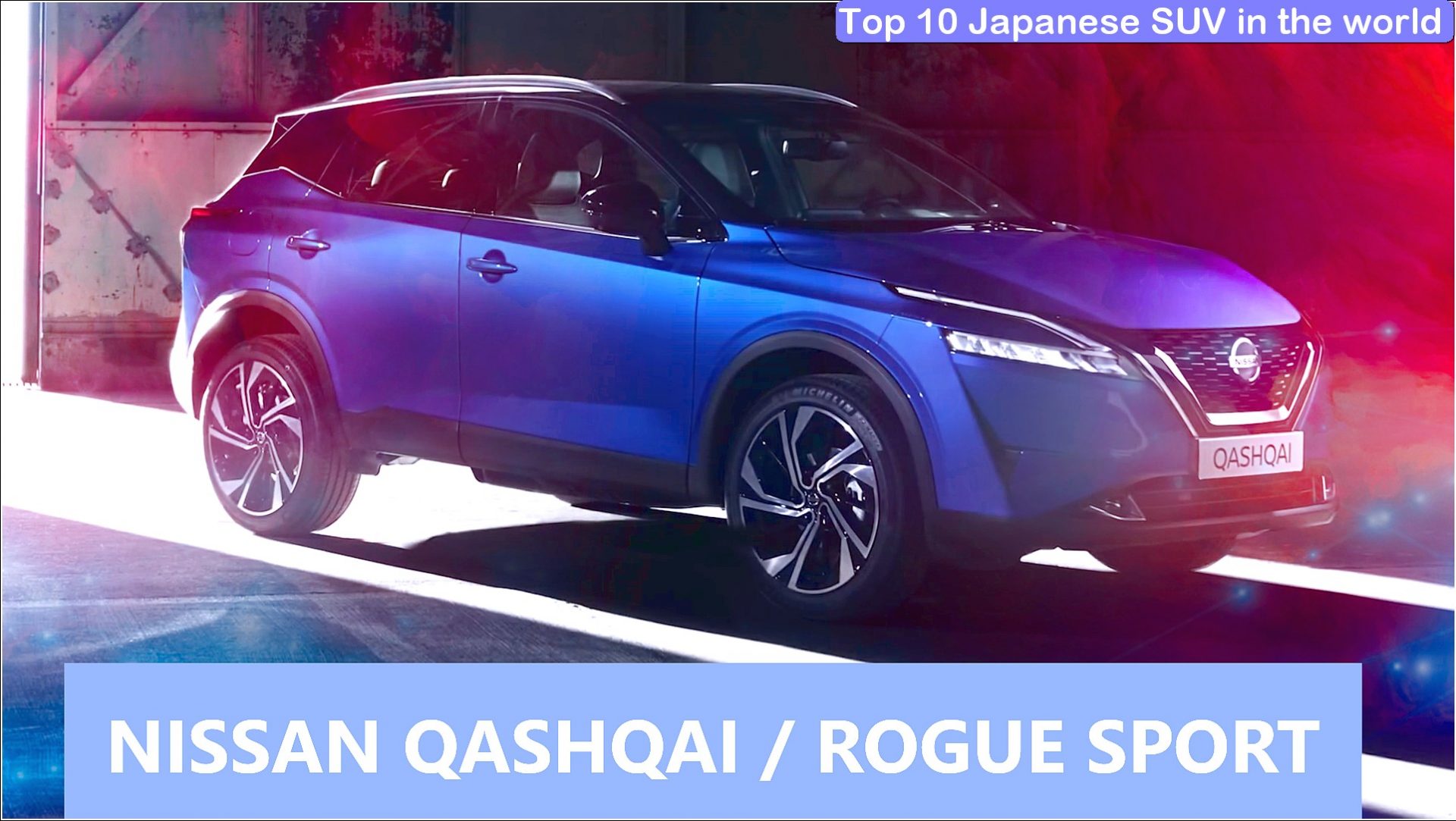 NISSAN QASHQAI / ROGUE SPORT – also known as the rogue sport this compact crossover transitions to the third generation and consequently adds about an inch in all directions its front end puts on the latest v-motion grille and razer sharp front lights the resulting look is quite daring and futuristic at least on the international markets the NISSAN QASHQAI / ROGUE SPORT completely abandons non-hybrid engines in favor of two 1.3 liter mild hybrids or the 1.5-liter e-power hybrid system the latter high-end modification will peak at 187 horsepower and the wheels will be actually driven by an electric motor which guarantees impressive driving dynamics moreover one paddle driving just like on the electric Nissan leaf becomes available the updated crossover takes advantage of the revised McPherson style suspension battery cabin materials new 12.3-inch digital dash and 9-inch infotainment.
4. INFINITI QX55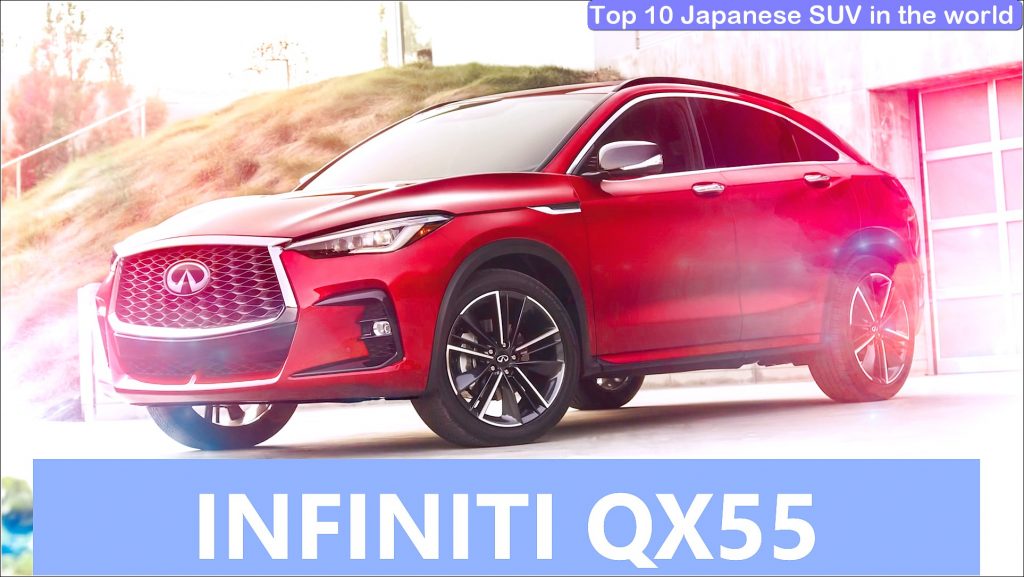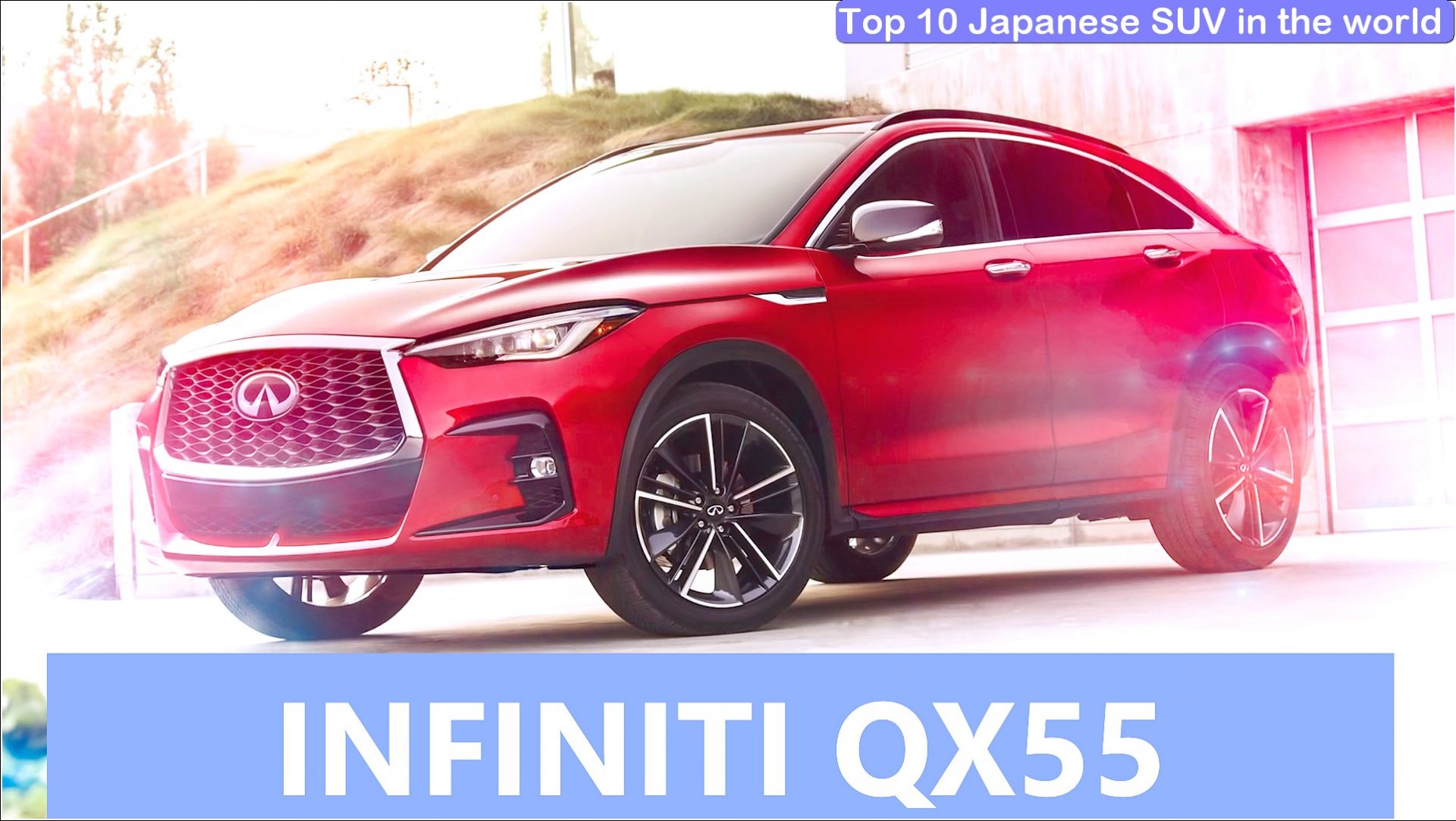 INFINITI QX55 – inspired by the original fx coupe SUV but based on the current qx50 this is an all-new model in infinity stables in addition to its sloping roofline the qx55 sports a much more aggressive exterior styling sporty 20-inch wheels and standard all-wheel-drive its massive front end loses a huge portion of the bumper in favor of the signature double-arch mesh grille that is flanked by human eye led headlights with huge air endless beneath them the model is powered by the Infiniti supercharged 2.0-liter four-cylinder with variable compression this unit outputs at 268 horsepower and 280 pound-feet of torque the cabin goes for the sporty feel with leatherette lather or semi-underlying leather upholstery there is multiple USB ports wireless apple car play connectivity wi-fi hotspot and optional bose audio with 16 speakers.
3. MITSUBISHI ECLIPSE CROSS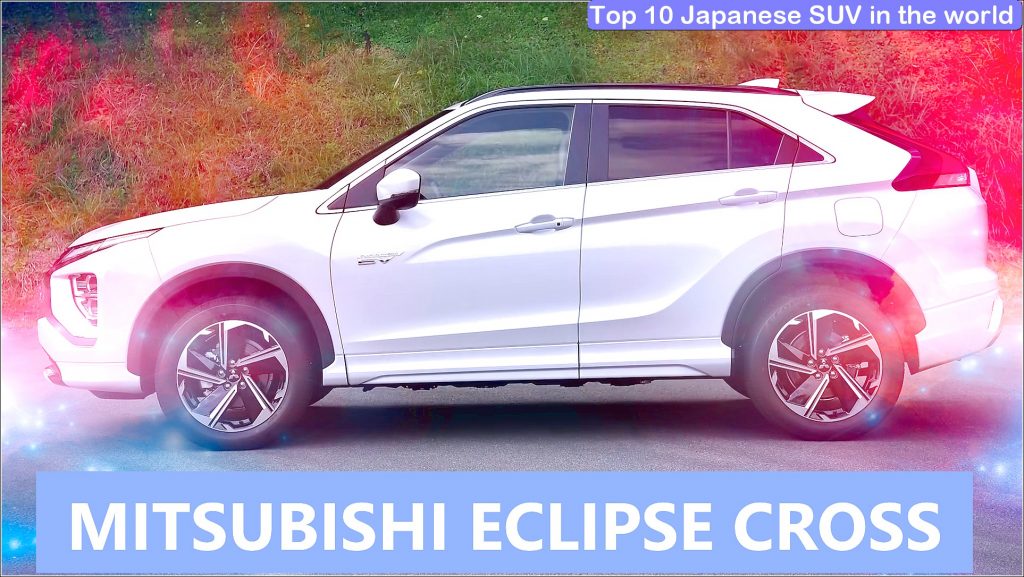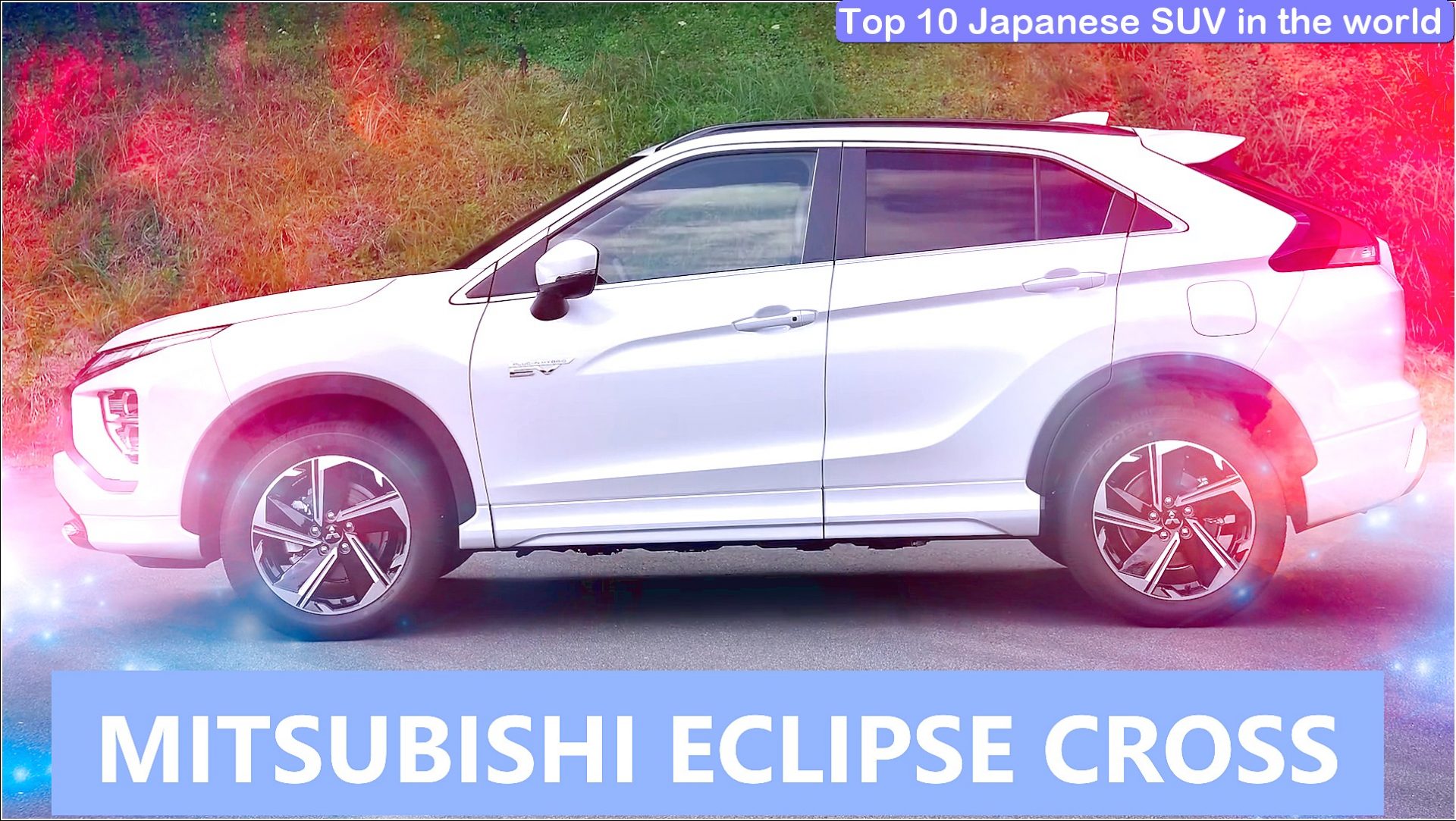 MITSUBISHI ECLIPSE CROSS – already on sale in japan the plug-in hybrid version of the refreshed eclipse cross will be arriving at other markets in 2021 though unfortunately, North America won't be one of them just as his guest sibling the PHV boasts an evolved dynamic shield grille sleeker headlights and a more prominent bumper according to Mitsubishi the crossover uses the same drivetrain setup as the outlander tv this means a combo of a 2.4-liter four-cylinder two electric motors and a large capacity 13.8-kilowatt-hour battery the company tells us separate outputs of each of propulsion contributors which reach 128 82 and 95 horses but the combined power of the eclipse cross remains speculative with rumors suggesting around 215 horsepower and 245-pound feet inside the SUV comes equipped with 8-inch infotainment compatible with apple car play and android auto.
2. NISSAN ARMADA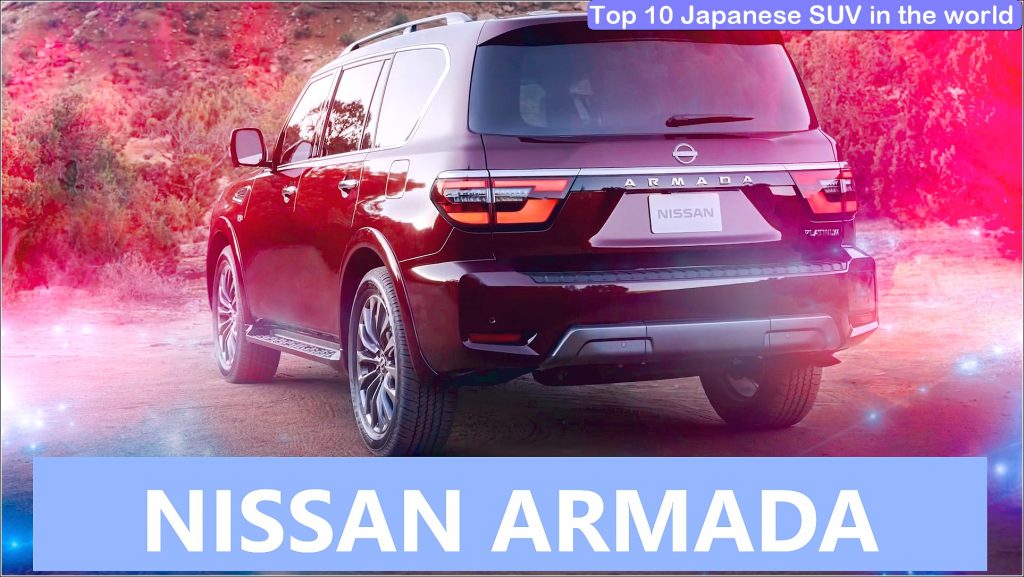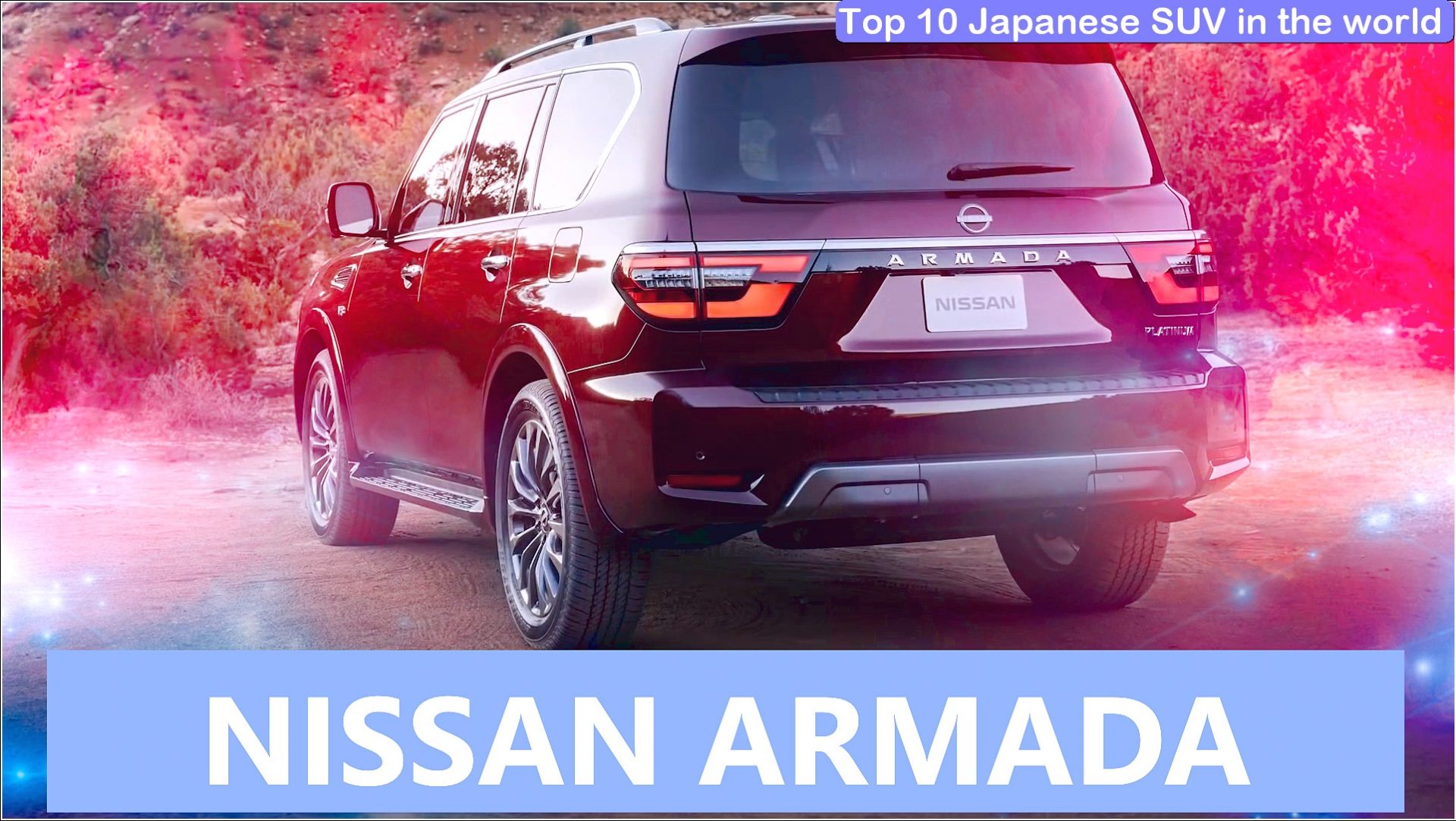 NISSAN ARMADA – this eight-seater was specifically designed for the North American market and is a close relative to the dune conquering Nissan patrol just like the international model it gets the new v-motion grille with the massive chrome frame and boomerang-shaped led headlights the rear section of the armada also scores three designed lights plus both ends boast a newly created Nissan logo under the hood one will find a no-nonsense drivetrain combo represented by a 5.6 liter v8 with 400 hp and 413 pound-feet 7-speed automatic and rear-wheel drive are standard while all-wheel drive with 2-speed transfer case is a 3 dollars extra the cabin improves soundproofing the level of posh is up to notch 12.3-inch infotainment with wi-fi and Apple Car Play are introduced plus Nissan safety shield to 360 becomes a standard feature
1. TOYOTA VENZA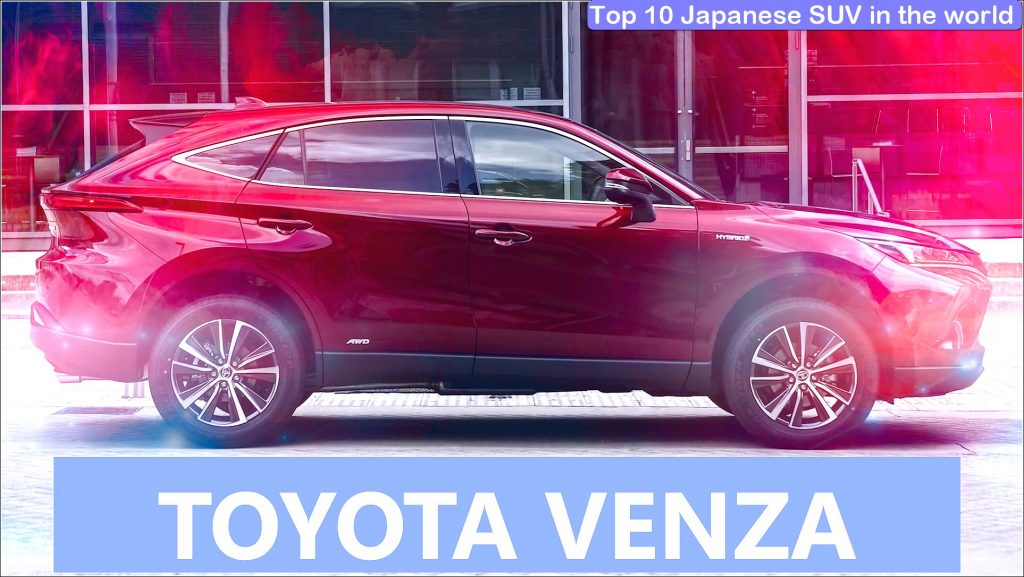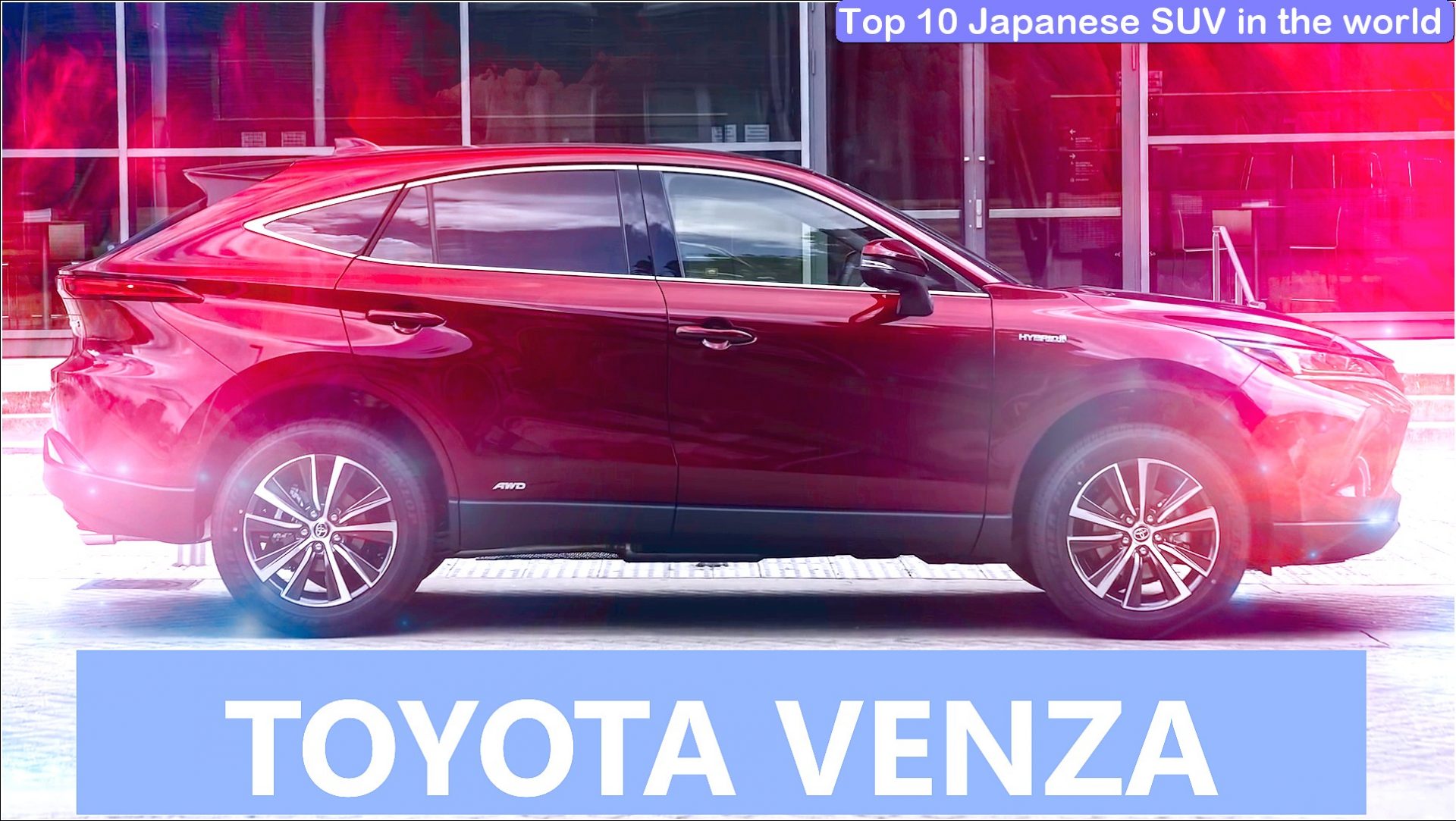 TOYOTA VENZA – once known as the bulky minivan-like family crossover the Avanza nameplate returns to the market with a few aces up its sleeve sliding between the midsize highlander and the compactraf4 this 2021 model sits on the same TNG AK platform but boasts a more elegant exterior design with thin led headlights and a sloping roof lane at the rear this SUV is offered exclusively with a hybrid powertrain which consists of a 2.5-liter four-cylinder and three electric motors together the system promises 219 horsepower electronic on-demand all-wheel drive and quite impressive 39 mpg in a combined cycle among the standard goodies are 18-inch wheels full smartphone connectivity and Toyota's suite of active safety systems opting for higher trims you can get the stargaze fixed panoramic glass roof bigger wheels and 12.3-inch infotainment.
Bonus – INFINITI QX60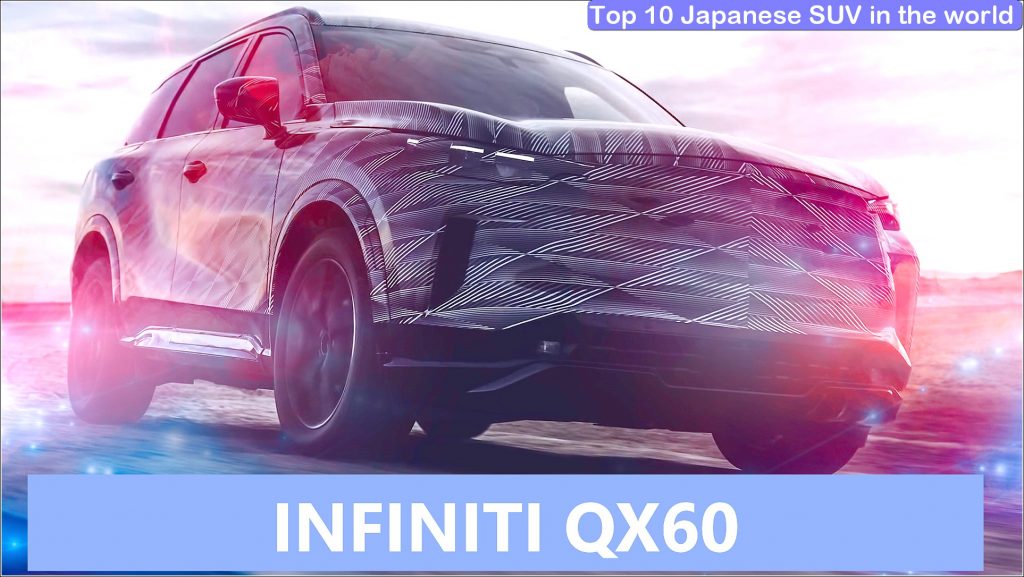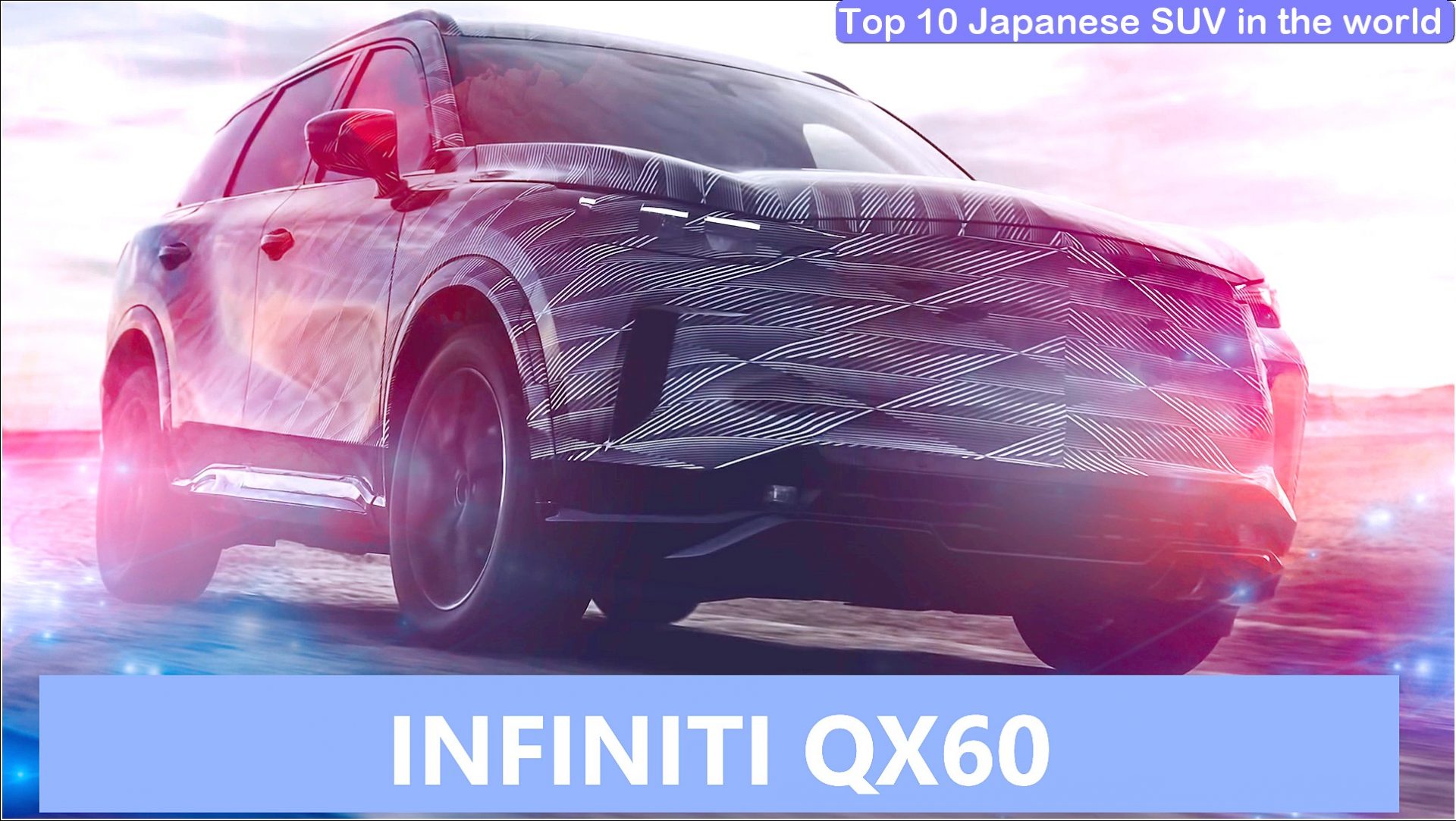 INFINITI QX60 – the qx67 suiter is being redesigned from the ground up this year and though it still keeps the old underpinnings the model promises more dramatic styling new transmission improved cabin tag and of course higher tone capacity for now most of the new styling and technical characteristics remain under wraps but we do know that the QX60 will no longer offer a CVT replacing it with a 9-speed automatic the engine is still the 3.5-liter direct injection v6 it tops out at 295 horses and can be paired with the brand's advanced intelligent all-wheel-drive system on some trumps the three-row will also have a six thousand pounds tone capacity one thousand more than before at this time no cabin specifics have been released but judging from the smaller models we should see better quality materials and a dual-screen infotainment layout
Would you agree that Japanese SUVs are fairly overpriced for their superior reliability or is it just a myth that has to be disproven which of these models are your favorite let's talk this over in the comments below. THANKS FOR READING THIS POST
Previous Post:-