Top 10 Missiles That Can Carry Nuclear Warheads
10 ballistic missiles ( MIRV )
In this article, we will give you Full info about the Top 10 Missiles That Can Carry Nuclear Warheads – The implementation of MIRV resulted in a significant shift in the strategic balance. It was formerly thought that with one warhead per missile, a defense could be built that employed missiles to attack individual warheads. Any expansion in the enemy's missile fleet could be countered by a corresponding increase in interceptors. With MIRV, a single new enemy missile necessitated the construction of many interceptors, implying that increasing the attack was far less expensive than increasing the defense. The concept of mutually assured destruction became the main concept in strategic planning as a result of this significantly skewed cost-exchange ratio, and ABM systems were severely limited in the 1972 Anti-Ballistic Missile Treaty to avert a large arms race.
MIRV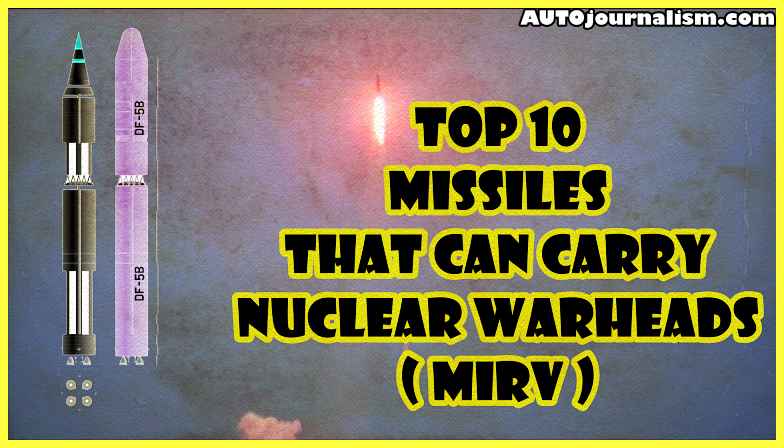 MIRV: Multiple Independent Reentry Vehicle
A multiple independently targetable re-entry vehicle, or simply mirv, is an exo-atmospheric ballistic missile payload with many warheads, each of which can be targeted at a different target. Previously, each missile had just one warhead. The advent of mirv has resulted in a significant shift in military strategy. One of the key advantages of mirvs is that it limits the effectiveness of anti-ballistic missile systems that rely on intercepting individual warheads.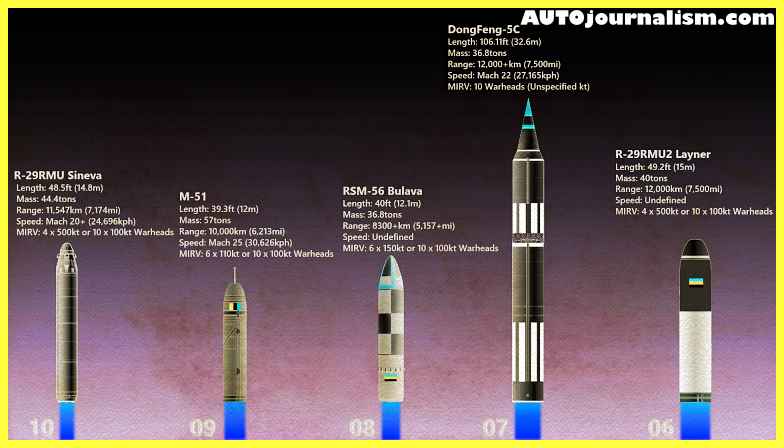 The LGM 30g minuteman iii was the first true mi-redesign, initially successfully tested in 1968 and put into service in 1970. Almost all ICBMs have MIRV capability, although some ballistic missiles have classified MIRV capability only. China, Russia, the United Kingdom, the United States, France, and India all have operational Mirv missile systems, while additional countries including Israel are suspected of possessing or developing such systems.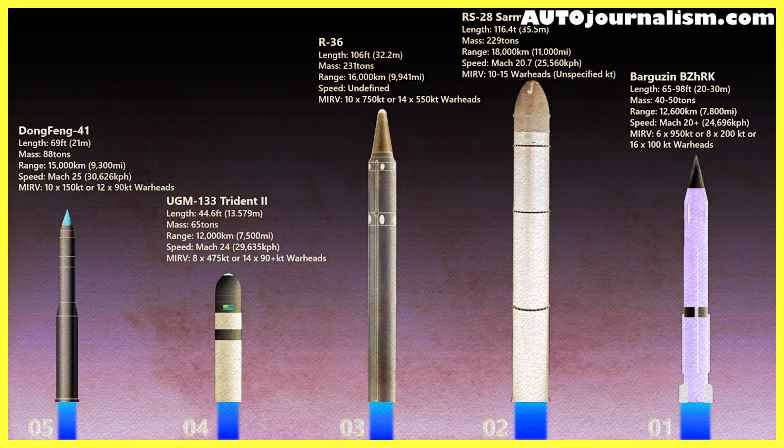 We'll provide you with the top ten ballistic missiles with the most mirvs in today's article.
Top 10 Missiles That Can Carry Nuclear Warheads ( list )
10. R-29RMU SINEVA ( Nuclear Missile Name )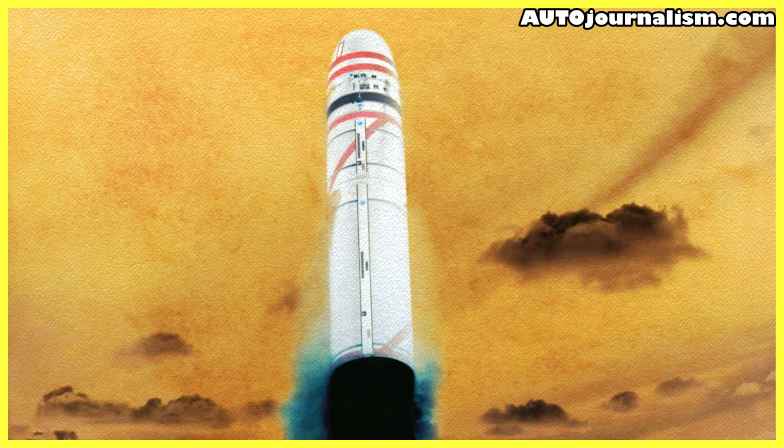 The r-29 RMU Cineva is a Russian liquid-fueled submarine launch ballistic missile that is planned to be launched from delta iv class submarines, each of which is armed with 16 missiles. As of 2017, the submarines have 96 launchers. On October 11th, 2008, the first full-range test was apparently done, with a reported range of 11 547 kilometers. Currently, plans call for the production of about 100 such missiles, each of which can carry four 500-kiloton warheads or ten 100-kiloton warheads.
9. M-51 ( Nuclear Missile Name )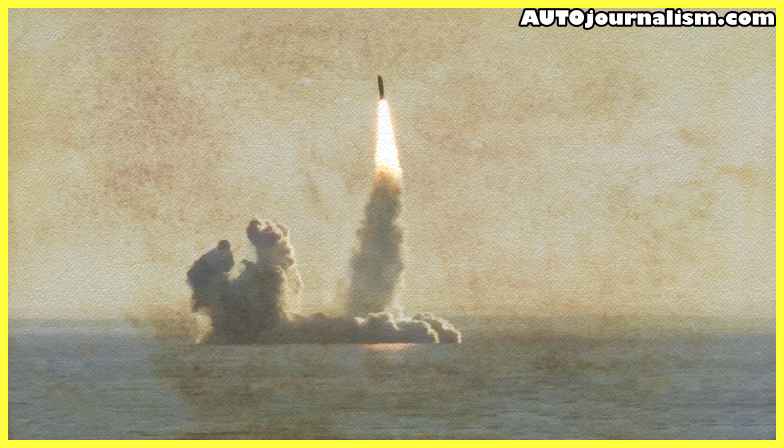 The m51 is a submarine-launched ballistic missile developed by France and first deployed in 2010. The m51's three-stage engine is directly adapted from the Ariane 5's solid-propellant boosters. The m51 employs an extended aerospike in the nose, similar to previous bluntnose SLBM examples such as the trident d5. Each missile carries 6 to 10 independently targetable tn75 thermonuclear warheads and is roughly 12 meters long with a mass of around 57 tonnes. The missiles are a compromise over the m5 SLBM design, which wanted to have a range of 11 000 kilometers and carry 10 next-generation nuclear warheads. mirvs
8. RSM-56 BULAVA ( Nuclear Missile Name )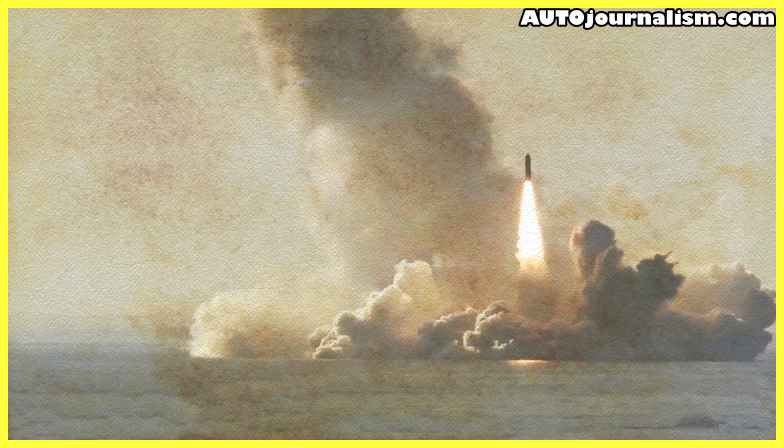 The RSM-56 bulava is a submarine-launched ballistic missile developed for the Russian border class of ballistic missile nuclear submarines. It is intended to be the future cornerstone of Russia's nuclear triad and is the country's most expensive weapons project. The submarines of the Beret class may carry up to 16 Bulava missiles per vessel.
The missile can carry up to 6-10 MIRVs between 100 and 150 kilotons of energy and has a length of up to 12.1 meters and a mass of roughly 36.8 tonnes.
7. dong fang 5c ( Nuclear Missile Name )

The DF5 is a Chinese two-stage intercontinental ballistic missile with a length of 32.6 meters and a diameter of 3.35 meters. It weighs 183 000 kg and has a range of 12 000 to 15 000 kilometres. China tested a df-5c intercontinental ballistic missile with ten different independently targetable re-entry vehicles on January 31, 2017, according to sources. This is a considerable increase over the three warheads previously deployed on the df-5b.
6. R-29RMU2 LAYNER ( Nuclear Missile Name )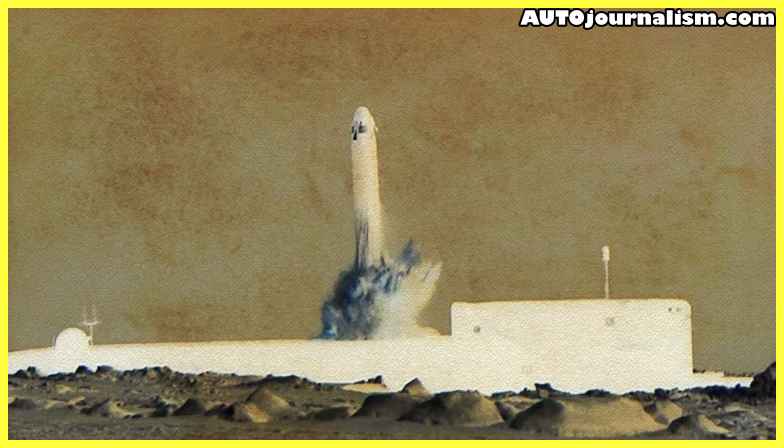 The r29rmu2 later is a Russian liquid-fueled submarine-launched ballistic missile that is the newest member of the r-29 missile family. Derived from the r-29 RMU's Nava missile, the Laner can carry four 500 kiloton nuclear warheads or 12 nuclear warheads of up to 100 kilotons of energy. After a successful test program that lasted from May to September 2011, it was slated to enter service with the Russian navy's Delta iv class submarines. In 2014, the Russian navy verified that the technology was in service.
5. DONGFENG-41 ( df-41 ) ( Nuclear Missile Name )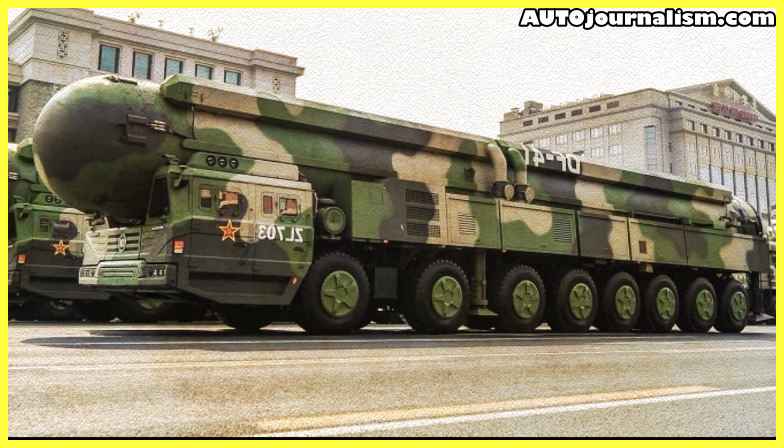 The People's Liberation Army Rocket Force operates the Dongfeng 41, a fourth-generation Chinese solid-fuel Rode mobile intercontinental ballistic missile. The DF-41 is the fourth and most advanced version of China's Dongfeng series strategic missiles. It was debuted at the China National Day Military Parade on October 1, 2019.
Though there have been suggestions that the df-41 can carry 6 to 10 warheads, researchers believe it is more likely to carry thermonuclear missiles of selectable 20 90 or 150 kilotons between 10 and 12 mi RVs.
4. UGM-133 TRIDENT 2 ( Nuclear Missile Name )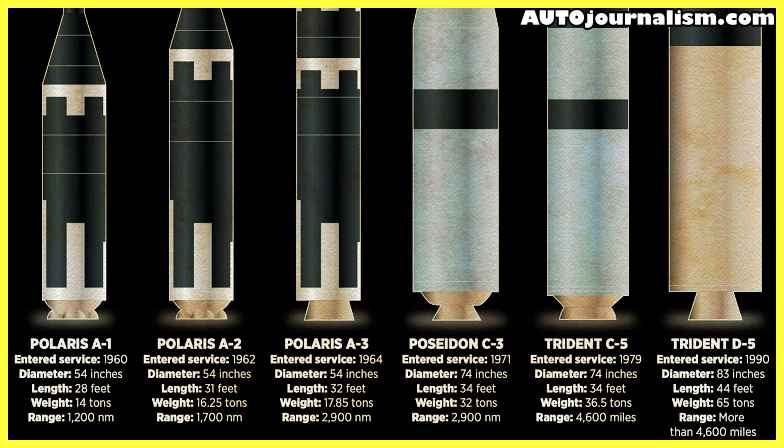 The ugm133a trident ii or trident d5 is a submarine-launched ballistic missile that is a critical component of the United States' strategic nuclear triad. The Trident II is a long-lasting c-based device capable of attacking a wide range of targets.
14 US submarines are equipped with Trident II missiles. Ohio-class submarines are equipped with 24 missiles and have a range of more than 12 000 kilometers and a top speed of 24 knots. It has a length of up to 13.7 meters and a mass of 65 tonnes, and it can carry either 8 or 14 warheads of up to 100 kilotons.
3. R-36 ( Nuclear Missile Name )
The r36 is a family of intercontinental ballistic missiles and space launch vehicles developed by the Soviet Union during the Cold War. It was initially capable of carrying three warheads and was the first soviet multiple re-entry vehicle missiles. Some versions of the missile were deployed with ten warheads and up to 40 penetration aids, and the missile's high throw-weight theoretically allowed it to carry more.
2. RS-28 SARMAT ( Nuclear Missile Name )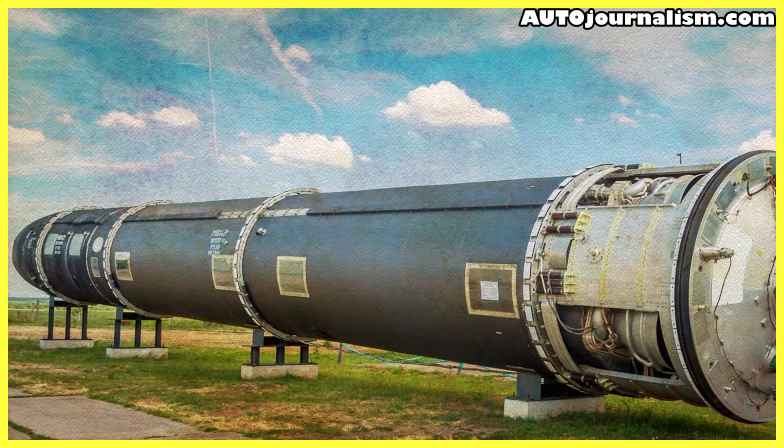 The Russian rs-28 SARMAT is a liquid-fueled super-heavy intercontinental ballistic missile in development to replace the r-36m icbm known as Satan. The SARMAT is one of six new Russian strategic weapons presented on March 1, 2018, by Russian President Vladimir Putin. In 2021, the rs 28 SARMAT is planned to enter service. With a total length of 35.5 meters and a mass of up to 229 tonnes, Samad is one of the largest missiles ever manufactured. Its warhead capacity is projected to transport up to 10 to 15 miles of rockets.
1. BARGUZIN BZHRK ( Nuclear Missile Name )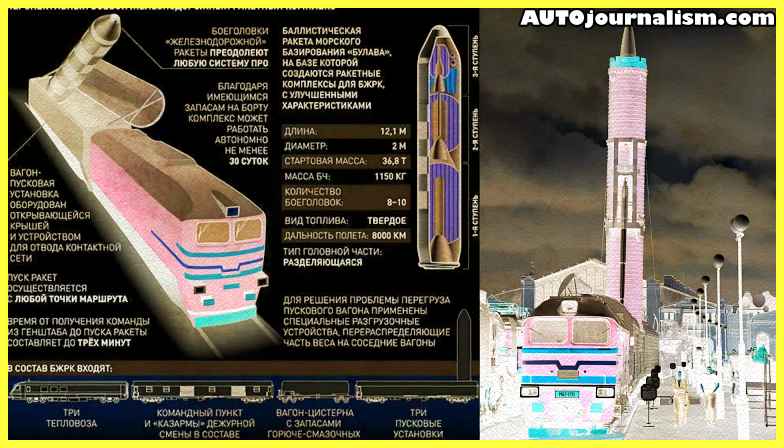 bargains in a railway strategic ICBM that is still under development in Russia was thought and expected to enter testing in 2019 and enter service in 2020 is still under trial in December 2017 the Russian state media reported that the project had been frozen due to a lack of funding, claiming that the weapon was too expensive, but the report also states that the project can be quickly revived.
It is projected to have a length of 20 to 30 meters if necessary, and the 50-tonne missile can carry up to four nuclear warheads, but analysts confirmed that it can carry up to 16 mi rvs with smaller warheads, making it one of the top ten missiles capable of carrying the most nuclear warheads.
Thanks for Reading.
NEXT