Top 10 Most Expensive Private Jets in the World
In this article, we're going to count down the Top 10 Most Expensive Private Jets in the World, For those of you who have been curious about the names of some of these huge fellas, here's your chance to find out.
The luxury of a customized private airplane exudes power and privilege like few other things. Few symbols of personal liberty are more powerful. Many of the world's wealthiest people value the convenience, luxury, and privacy that comes with owning their own private plane.
The planes on our list are some of the best ever built, and they use some of the best engines available. After all, there's no point in constructing your fantasy private jet if you're not going all out.
List of Top 10 Most Expensive Private Jets in the World
10. Boeing Business Jet 2 ( Costly Private Jet )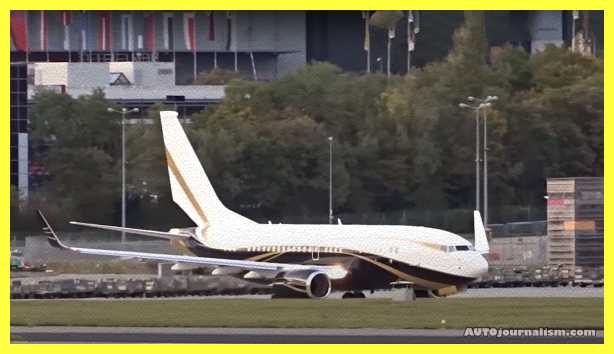 Owner: Mukesh Ambani
Price: $73 million
Mukesh Ambani, India's richest man and the owner of one of the country's most valued companies, owns a lavish private plane worth more than 73 million dollars. Mr. and Banis Boeing business jet 2 is completely equipped with both his own bedroom suite and associated bathrooms. The interior area is 95 square meters with an executive lounge capable of hosting full board meetings. It also boasts unique artwork on display.
This private plane, which costs $73 million, provides every comfort and convenience for both work and personal travel. Separate, luxuriously outfitted seating and dining rooms are also available on Mr. Ambani's Business Jet 2.
Two CFM 56-7B27 Turbofan Engines provide for a maximum cruising speed of 870 km/h. The maximum range of the Boeing Business Jet 2 is 12,300 kilometers.
9. Airbus A319 ( Costly Private Jet )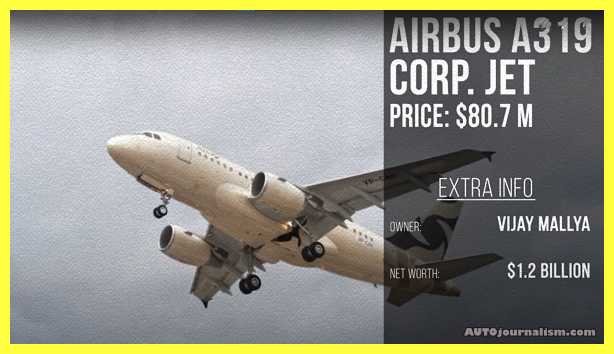 Owner: Vijay Mallya 
Price:  $81 million
This customized Airbus a319 corporate jet has a fully stocked bar and a luxurious dining space that can comfortably accommodate 30 passengers. The plane's maximum cruise speed is 828 kilometers per hour, thanks to two turbofan engines mounted on wing pylons.
While it has an astounding range of 9475 kilometers on board, it was auctioned off by liquor mogul Vijay Malia in 2006 for 80 million dollars due to financial issues that we all know about.
A full boardroom with significant video conferencing facilities is also included in Mallya's custom A319 aircraft. Since then, Mallya has had to sell her flying ode to opulence and productivity.
Because most of the retrofits on the plane were over 10 years old, it's unlikely that the plane sold for anywhere near its initial price.
8. Boeing 747-8 VIP ( Costly Private Jet )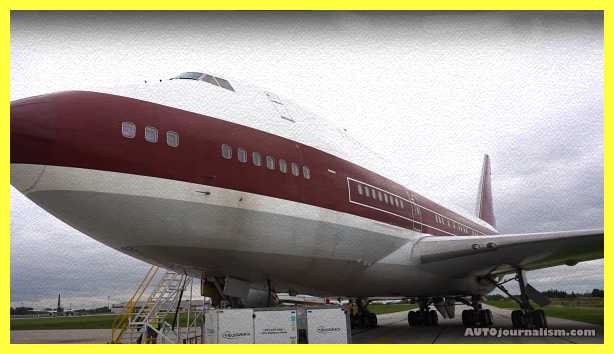 Owner: Joseph Lau
Price: $367 million
The Dreamliner is a jet owned by hong kong real estate mogul Joseph Lau. Its 445 square meter cabin contains two decks connected by a spiral staircase and costs 153 million dollars. Mr. Lao went all out when customizing his home away from the office for work, and it shows. Powered by General Electric gen x engines capable of speeds of 1195 kilometers per hour, this bespoke 747 has the longest range of all of the jets on our list. The longest range is 17 020 kilometers.
This modified 747, powered by General Electric GEnx engines and capable of cruising at 1195 km/hr, has a maximum flight range of 17,020 kilometers, the longest of any jet on our list.
A gym, numerous guest rooms, and a large private office large enough for board meetings may be found in the interior. The aircraft's appeal is enhanced by the vaulted ceilings, which provide the impression of greater passenger space.
7. Gulfstream III ( Costly Private Jet )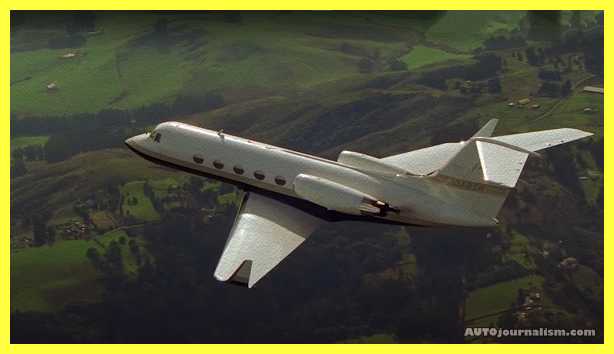 Owner: Tyler Perry
Price: $125 million
Tyler Perry is an entertainment celebrity, and his private jet reflects this. The plane's 38 cubic meters have been converted into many viewing rooms, a formal dining area, and a fully equipped custom kitchen for those who want to prepare their own food onboard without waiting for waiters to bring them plates from table service. It also has a more than respectable flight range of 7,422 kilometers.
Tyler Perry's unique private jet has a private VIP bedroom and bathroom in its 38 cubic meter cabin.
Tyler Perry's Gulfstream III, in addition to being one of the world's most costly private planes, has a unique, albeit sad, position in music history, since it was used to transfer the body of superstar Whitney Houston following her tragic and untimely death.
6. Boeing 757 ( Costly Private Jet )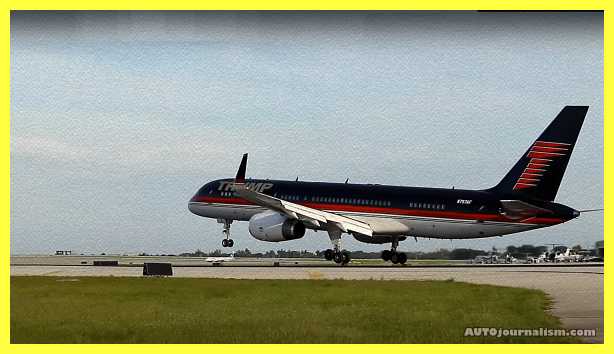 Owner: Donald Trump
Price: $100+ million
Donald Trump knows a thing or two about planes, and this private luxury jet is known by its famous call sign air force one, and the man who bought it before any customization was done reportedly paid $100 million for that particular Boeing 757 200 models, despite the fact that only 43 passengers can fly comfortably within 395 square meters of cabin space after retrofitting.
This customized 757 has a cruising speed of 1,044 km/hr and a flight range of 12,874 kilometers, thanks to two Rolls Royce RB211 Turbofan engines.
The cabin of this private plane includes a large flat-screen television and plenty of storage space. There are also many bedrooms and a master suite onboard. Gold bathroom fixtures and seatbelt hardware can also be found on Trump's private plane.
5. Boeing 767 ( Costly Private Jet )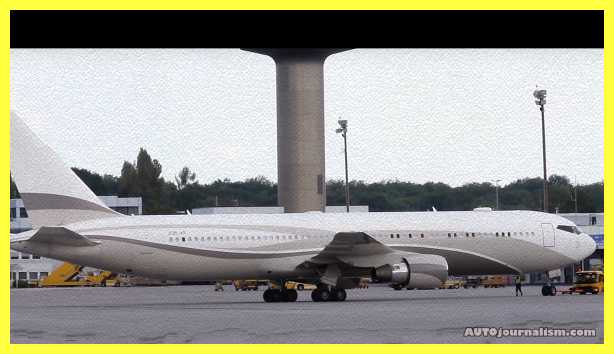 Owner: Roman Abramovich
Price: $170 million
Abramovich, Roman The owner of our next luxury private jet is also the owner of Chelsea Football Club, and he routinely utilizes his 767 jet plane to transfer members from one game or match to the next in elegance and comfort. The tastefully decorated lounge has room for 30 guests who can dine on meals prepared on board by skilled chefs.
as well as all at speeds of over 800 kilometers per hour before reaching cruising altitudes where passengers can sit back and relax, with general electric engines providing enough power to allow this custom-made aircraft to reach its maximum speed after takeoff, which is currently around 850 kilometers per hour.
The modified 767 has a maximum cruise speed of 850 km/hr and a maximum flight range of 11,090 kilometers, thanks to General Electric GF6-80C2 B2F engines.
Abramovich's private plane features a cabin width of 4.5 meters with a chestnut and gold decor.
While this item on our list has all of the conveniences of home, its most notable feature is its integrated anti-missile system.
4. Boeing 747-430 ( Costly Private Jet )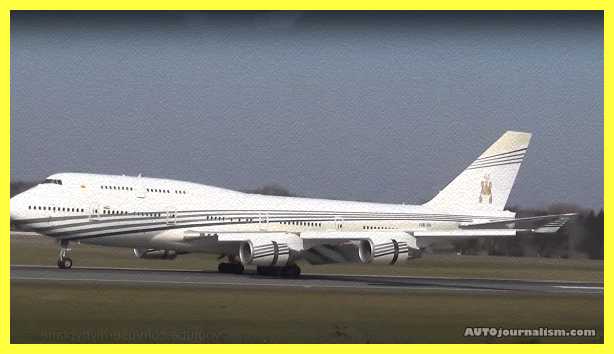 Owner: Sultan of Brunei
Price: $323 million
The Sultan of Brunei is a man who knows how to live a high life. His custom 747 has gold-plated fixtures throughout, even for luxury comforts like headphones. The Boeing 747 flies at a top speed of 988 kilometers per hour and has a long-range. If the turbofan jet engines powering this opulent private aircraft are properly fueled, the flight range will be 13 450 kilometers.
This luxurious private aircraft's cruise speed is 988 km/hr, thanks to turbofan jet engines. The Boeing 747-430 has a 13,450-kilometer flight range. With a price tag of $223 million, plus the Sultan's $100 million customization job, it's difficult to believe that any detail was omitted in the Sultan's private jet's modification.
3. Airbus A340-300 ( Costly Private Jet )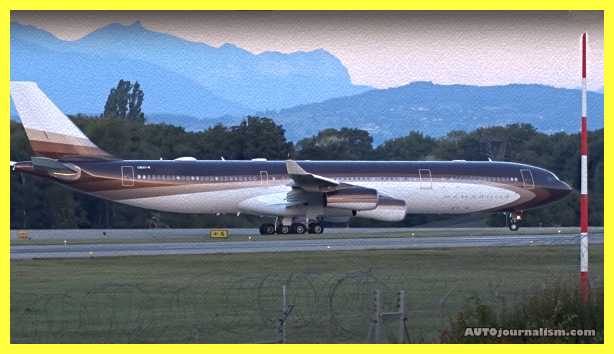 Owner: Alisher Usmanov
Price: $400 million
The Russian billionaire business magnate's Airbus a340 is a luxurious and extravagant private jet that has raised eyebrows in the mother country. This aircraft, which was built with passenger seating areas, bathrooms, sleeping quarters, and even an elegant dining room with luxuriant leather chairs, has raised eyebrows in the mother country. the price tag is estimated to be in the four-hundred-million-dollar range
A maximum cruising speed of 915 km/hr and a maximum flight range of 13,699 kilometers is possible thanks to four Turbofan engines. It's no surprise that this entry made our list of the 10 most expensive private planes, with a price tag of $400 million (and potentially much more).
2. Airbus A380 Custom ( Costly Private Jet )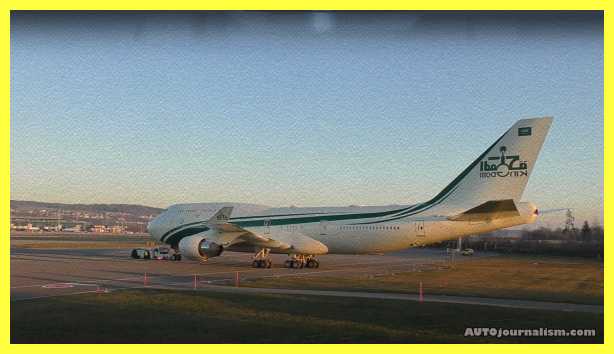 Owner: Saudi Prince Al-Waleed bin Talal
Price: $402 million
The Airbus A380 private plane was custom built to meet the demands and aspirations of a monarch. It not only has more than enough space for all passengers, but it also has garage doors that can open up into automobiles or even space dedicated to horses and camels. The Flying Palace is the name given to this high-end aircraft.
The plane is known as "The Flying Palace" which boasts numerous fully furnished bedrooms, as well as garage doors for automobiles and even a barn for transporting horses and camels.
The crown gem of this opulent private airplane is a prayer area that turns to face Mecca from any direction.
With a maximum cruising speed of 1,050.87 km/hr, this private jet plane is powered by four Engine Alliance GP 7270 engines. With a flight range of 15,700 kilometers, the Airbus 380 Custom has the second-highest range on our list.
1. Boeing 747-8 VIP ( Costly Private Jet )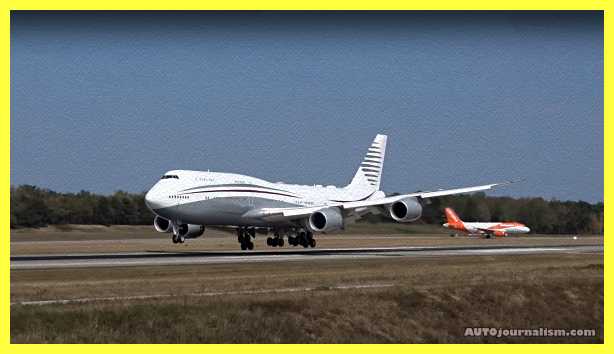 Owner: Anonymous
Price: $558 million
A private plane with an estimated price tag of $358 million before customization is incredible, but personalization adds another $200 million to the total, bringing the total to a stunning $558 million. This contains two living rooms with seating for 14 people each, as well as 16 bedrooms, one of which can serve both duties at once thanks to its jetted bathtub and shower combo sink arrangements, and it even has gold bathroom fixtures.
The four General Electric GEnx 2B67 engines on this Boeing 747-8 VIP allow for a maximum cruising speed of 1,044.44 km/hr. This entry on our list of the world's most expensive private planes has one of the highest flight ranges of the group, at 13,450 kilometers.
The interior of this sumptuous private airplane includes a private office, two living rooms, and a fourteen-seat dining area. There are several bedrooms in all, including a master suite. The bathroom fixtures and basins are all gold, adding to the luxury.
So, this is the List of Top 10 Nuclear Bomb In the World, Hope you like it and share it with your friends, Thanks for Reading.
NEXT