Top 10 Most Powerful Trucks In The World
Hello there, everyone! We're all familiar with supercharged engines seen in sports cars and muscle cars, but high-horsepower engines are just as significant in trucks, and today we'll show you the Top 10 most powerful trucks on the planet.
10. MACK ANTHEM ( Powerful Truck )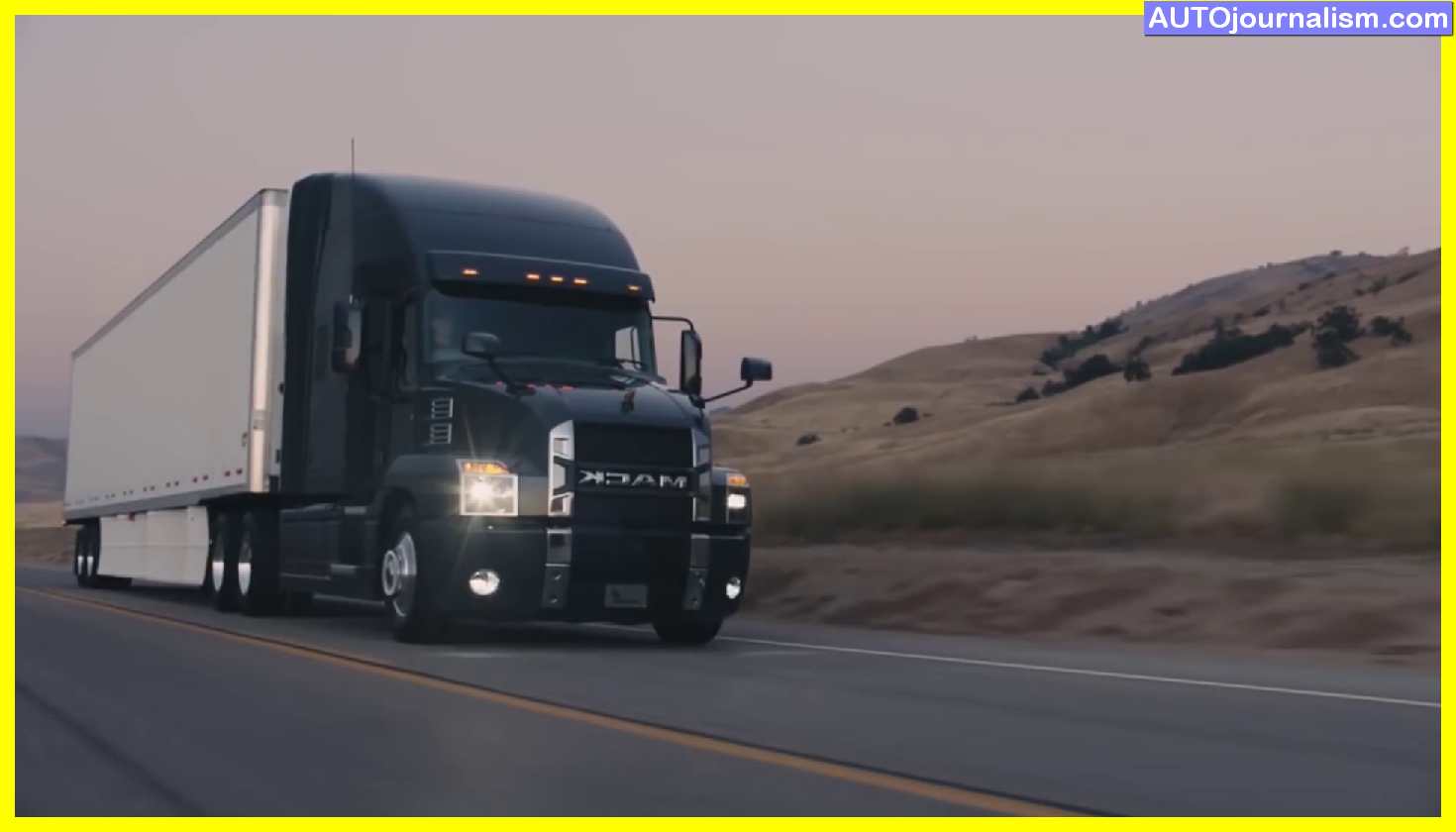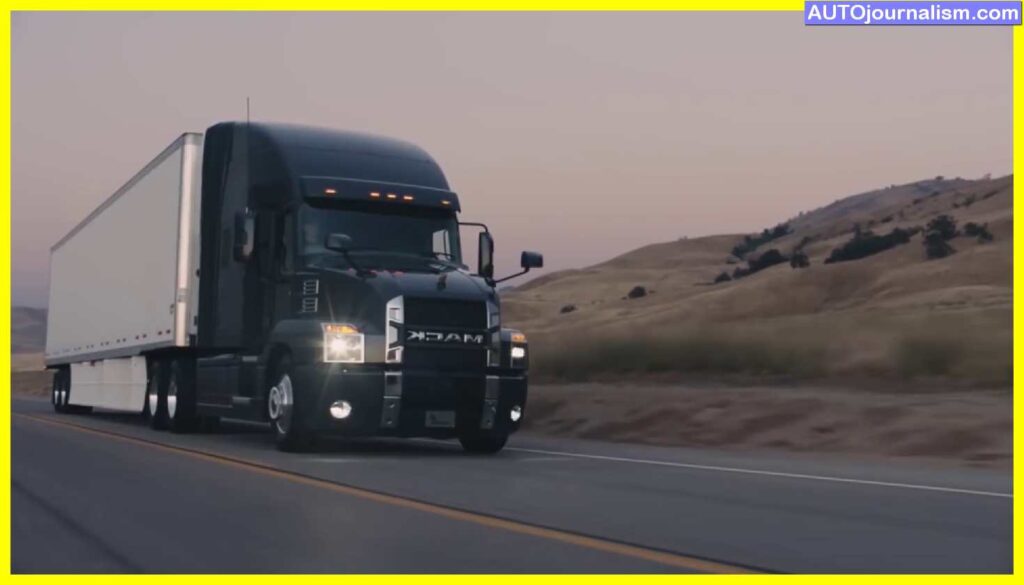 The Mack Anthem is a new flagship model of truck that replaced the well-known Mack Titan, which was built over ten years. The Anthem is distinguished from other trucks by rectangular headlights and vertical ornamental bars on the front and bumper.
The anthem comes with a 13-liter engine that can produce up to 505 horsepower and 1860 pounds-feet of torque, depending on the model. The 11 leader Mac mp7 comes with up to 425 horsepower and 1560 pound-feet of torque as an option. With both engines, maximum super aconitine down speeding packages is offered.
9. DAF XF ( Powerful Truck )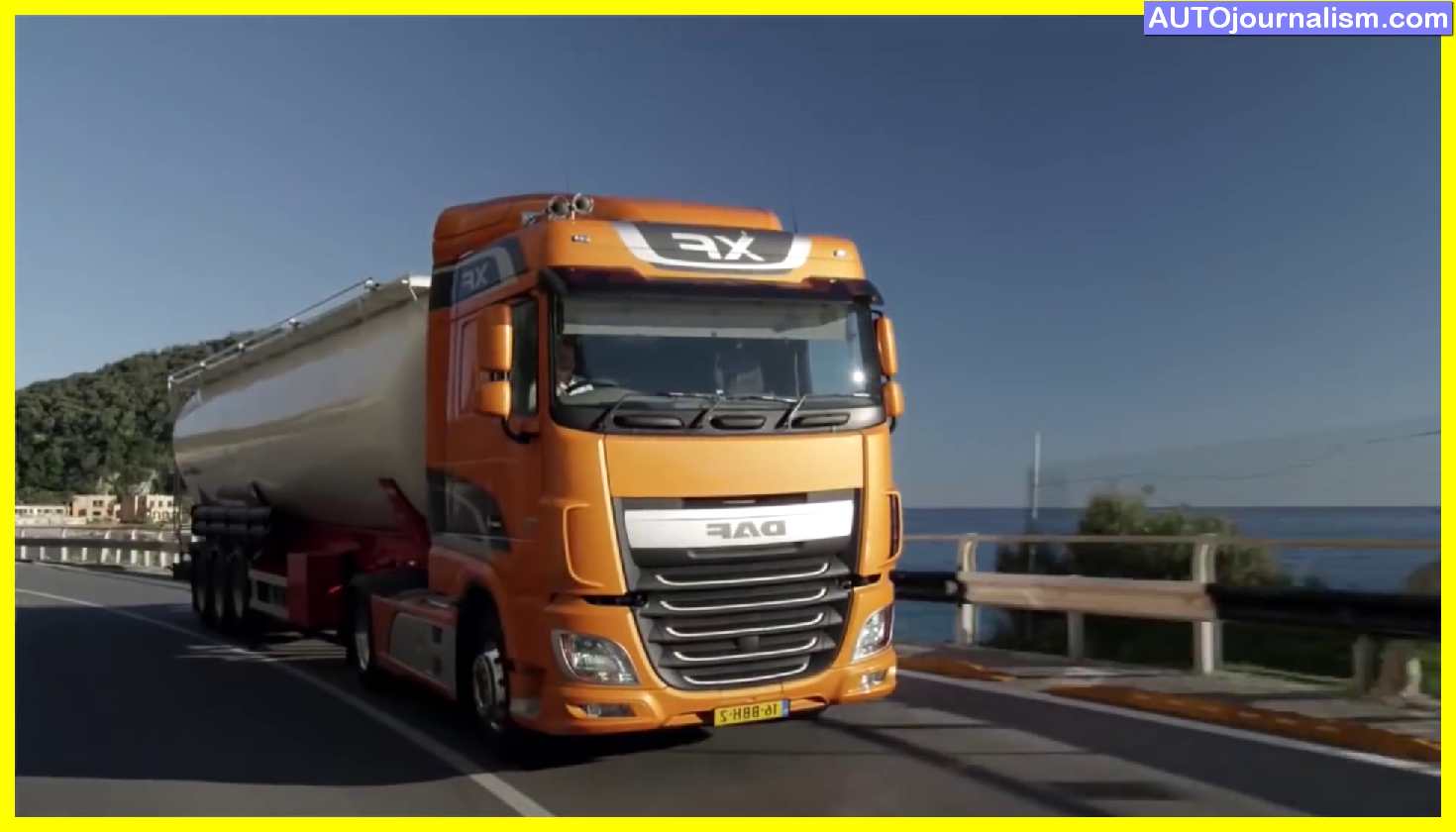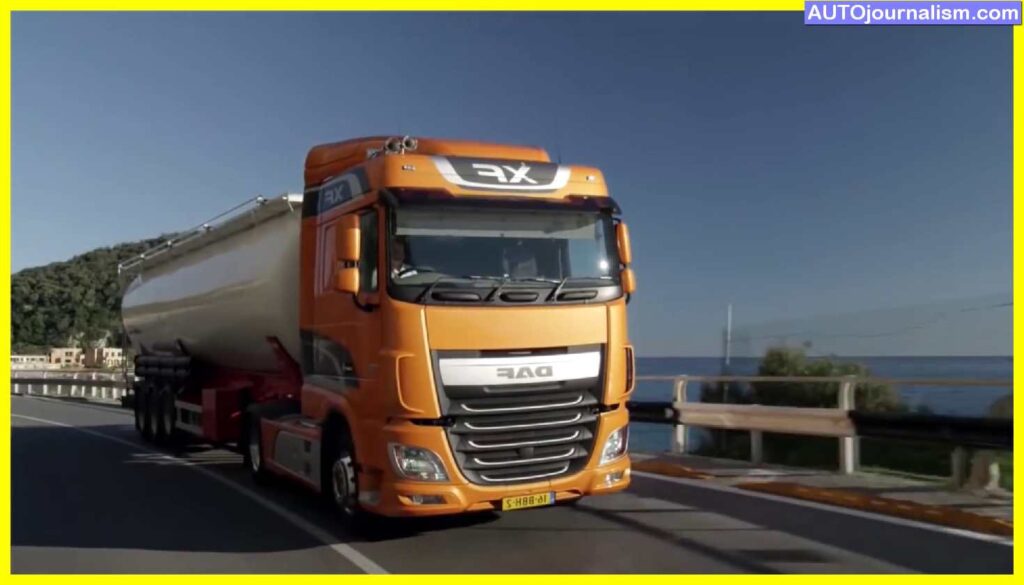 DAF is a well-known Dutch automaker, and the XF series was introduced as the top model of vehicle. DAF uses XF inline 6-cylinder engines in their trucks.
Euro 6's environmental regulations These engines feature a turbocharger and a displacement of twelve-point-nine liters, with 510 horsepower and 2500 Nm of torque, which is more than adequate for hard and tiring work.
8. IVECO STRALIS ( Powerful Truck )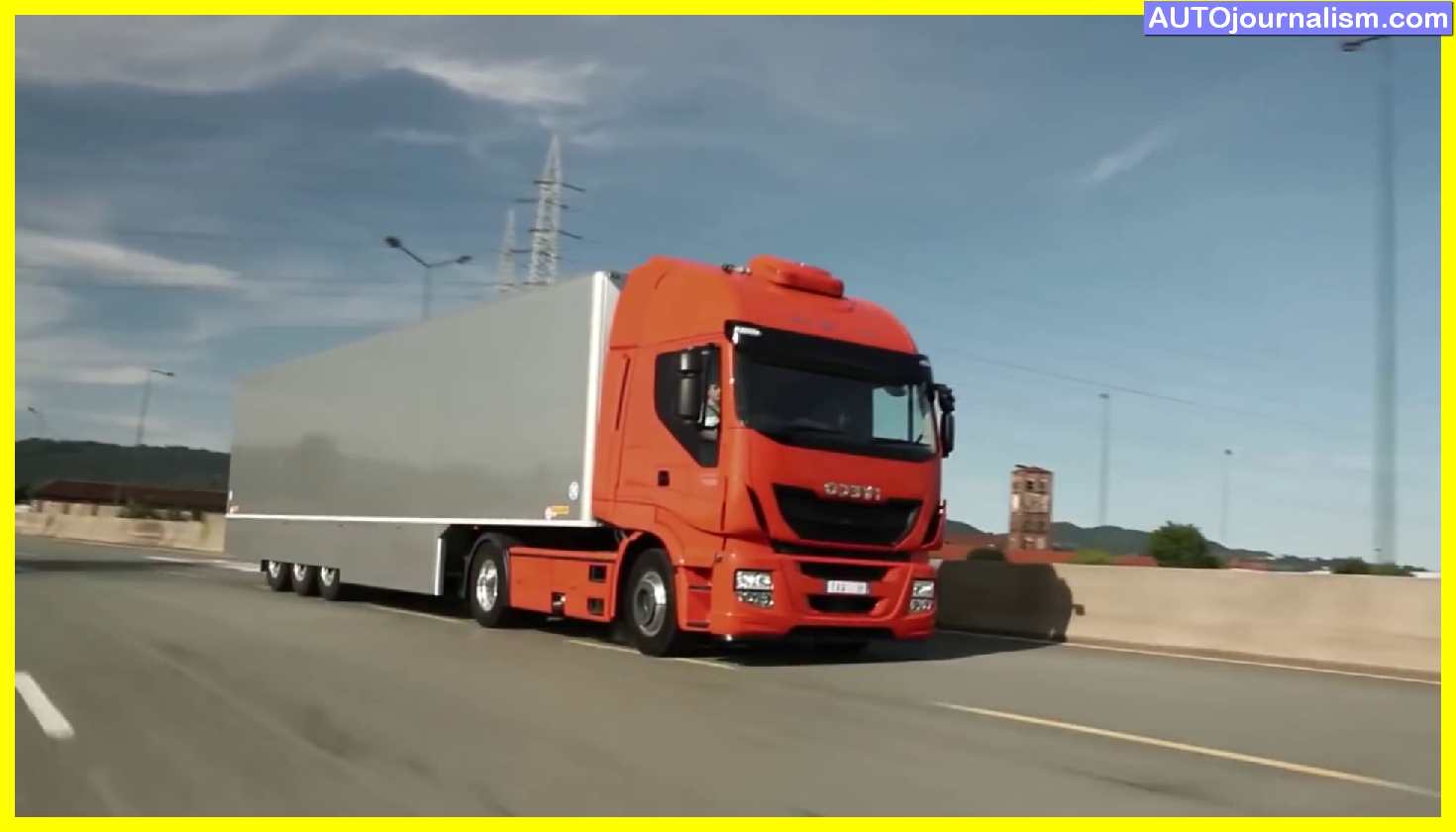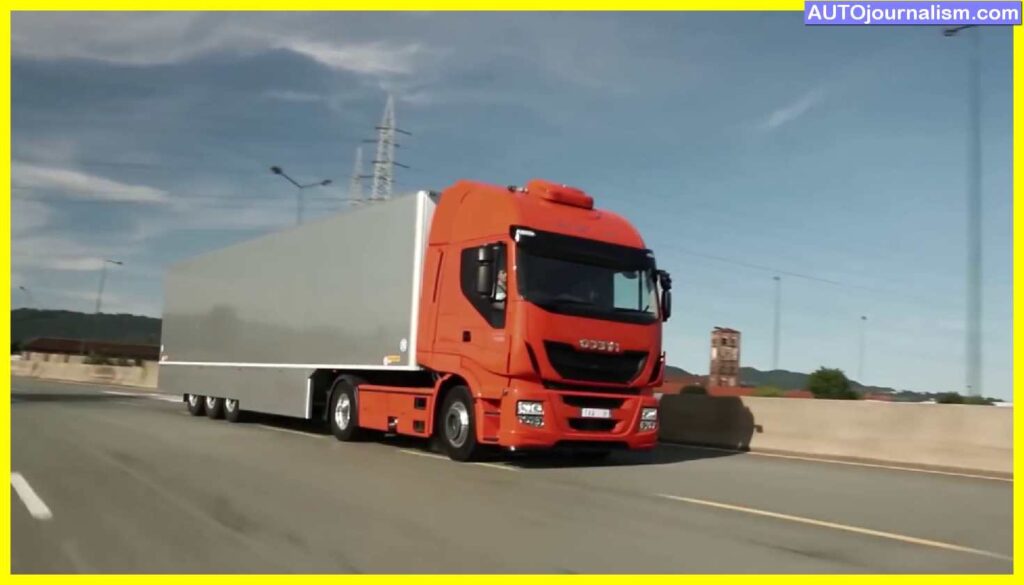 The IVECO STRALIS truck is manufactured by the Italian company Iveco SP and is supplied with a variety of power units, all of which are six-cylinder 24 valve diesel engines with direct fuel injection.
The engine's most powerful type has a displacement of 12 liters and a power output of 560 horsepower. Four motors of the cursor family are distinguished by the presence of an excess power decompression motor brake.
7. INTERNATIONAL LONESTAR ( Powerful Truck )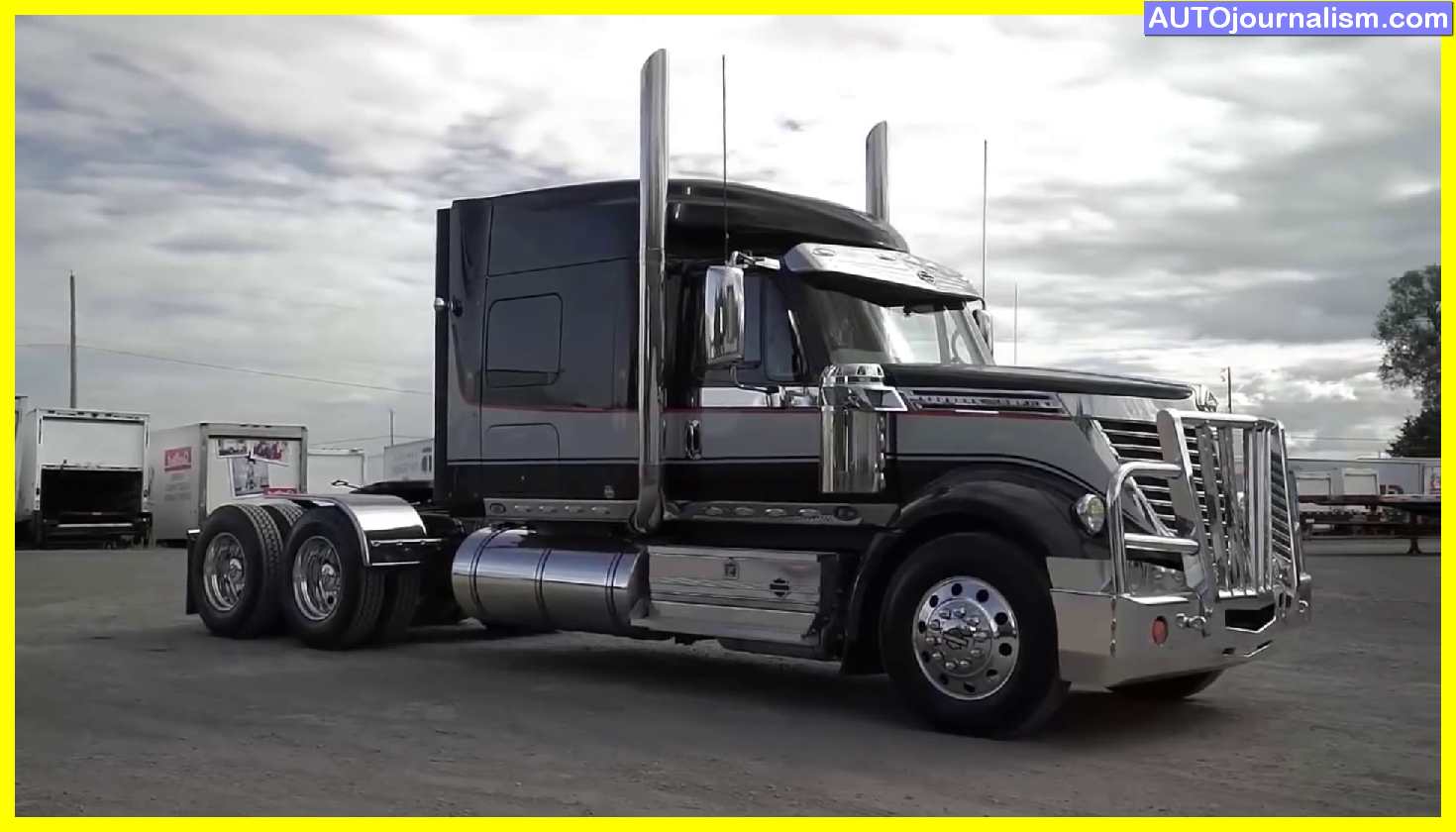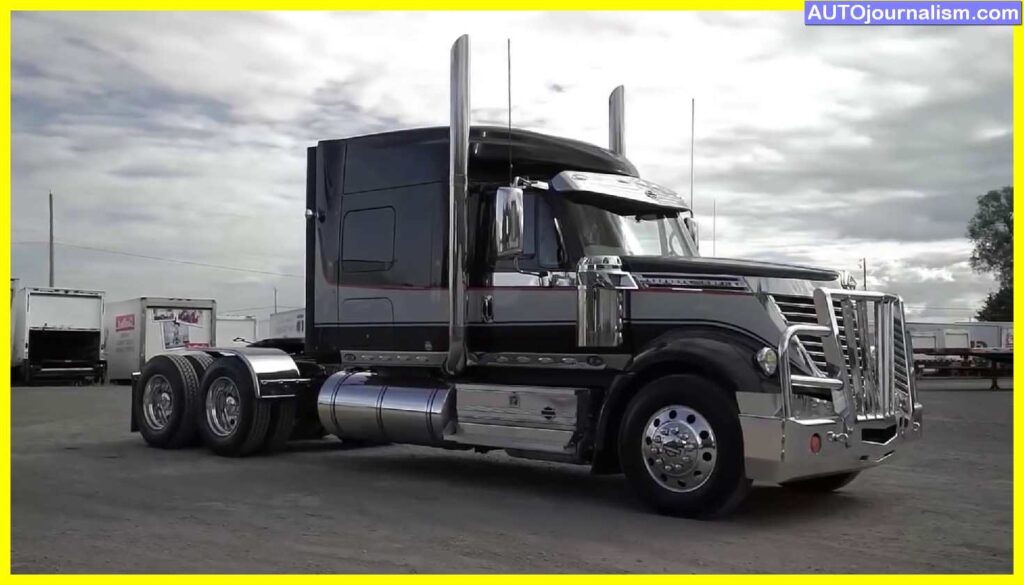 The Join Activity's Outcome The limited edition of the Lone Star model is a collaboration between Harley Davidson and Navistar International, a behemoth among truck manufacturers.
A tractor's major features are its fifteen-liter engine, which produces 608 horsepower, and the allowable total mass, which includes the semi-trailer, of 63 tonnes.
6. FREIGHTLINER CASCADIA ( Powerful Truck )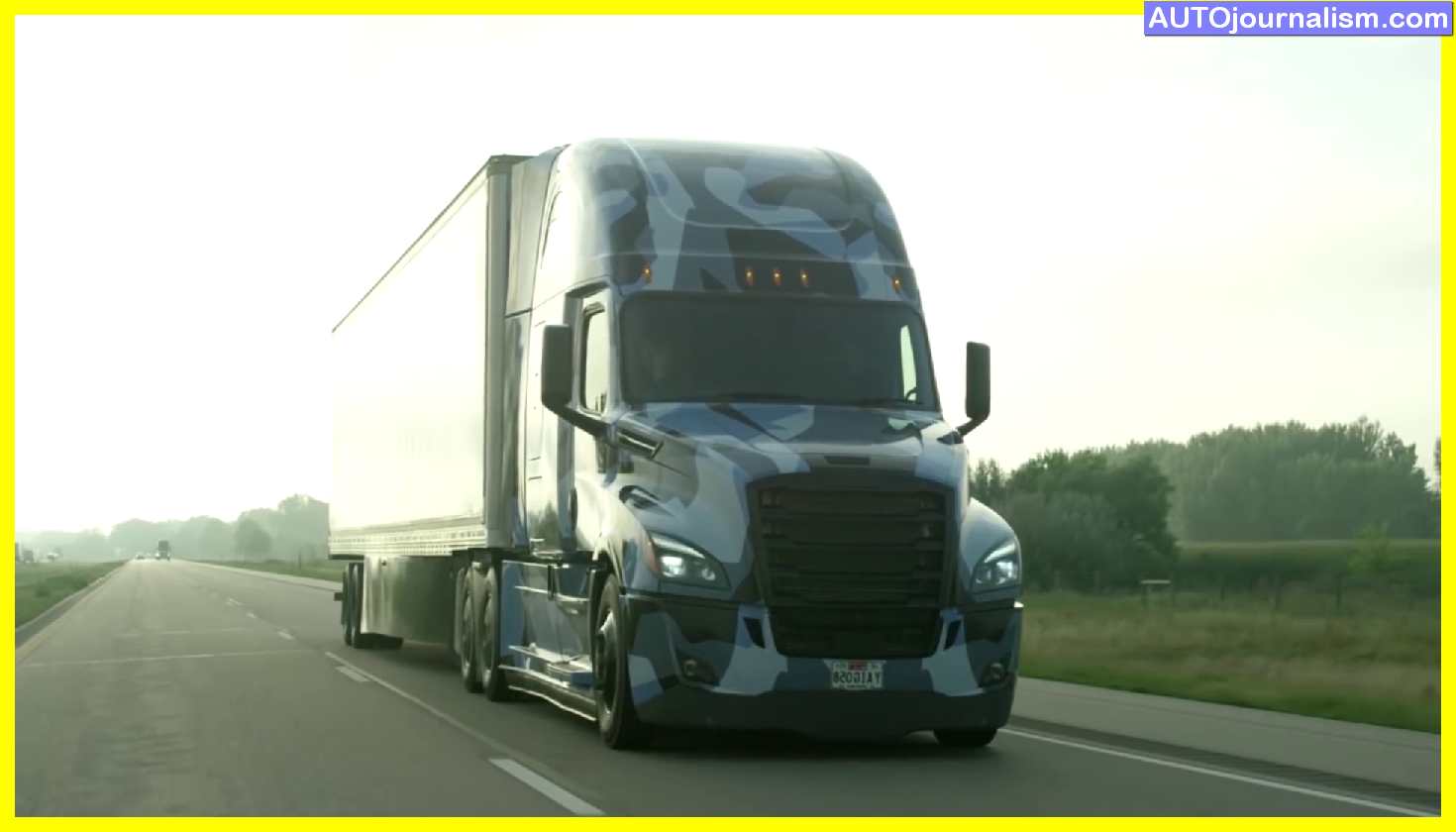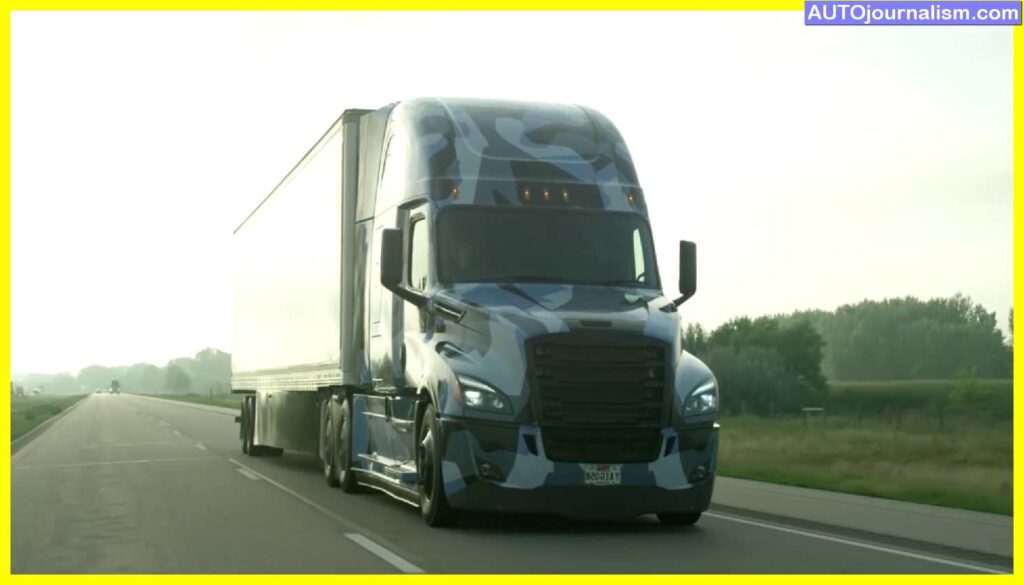 Since 2007, the FREIGHTLINER CASCADIA has been a powerful and comfortable vehicle of North American manufacturing. The Freightliner Cascadia is the definition of a classic American truck: huge, comfortable, and strong under the hood.
Under the hood of the Cascadia lies a 15.6-liter Detroit DD 16 diesel engine, which is the largest and most powerful engine ever produced by Detroit Diesel, with 608 horsepower.
5. MERCEDES-BENZ ACTROS SLT ( Powerful Truck )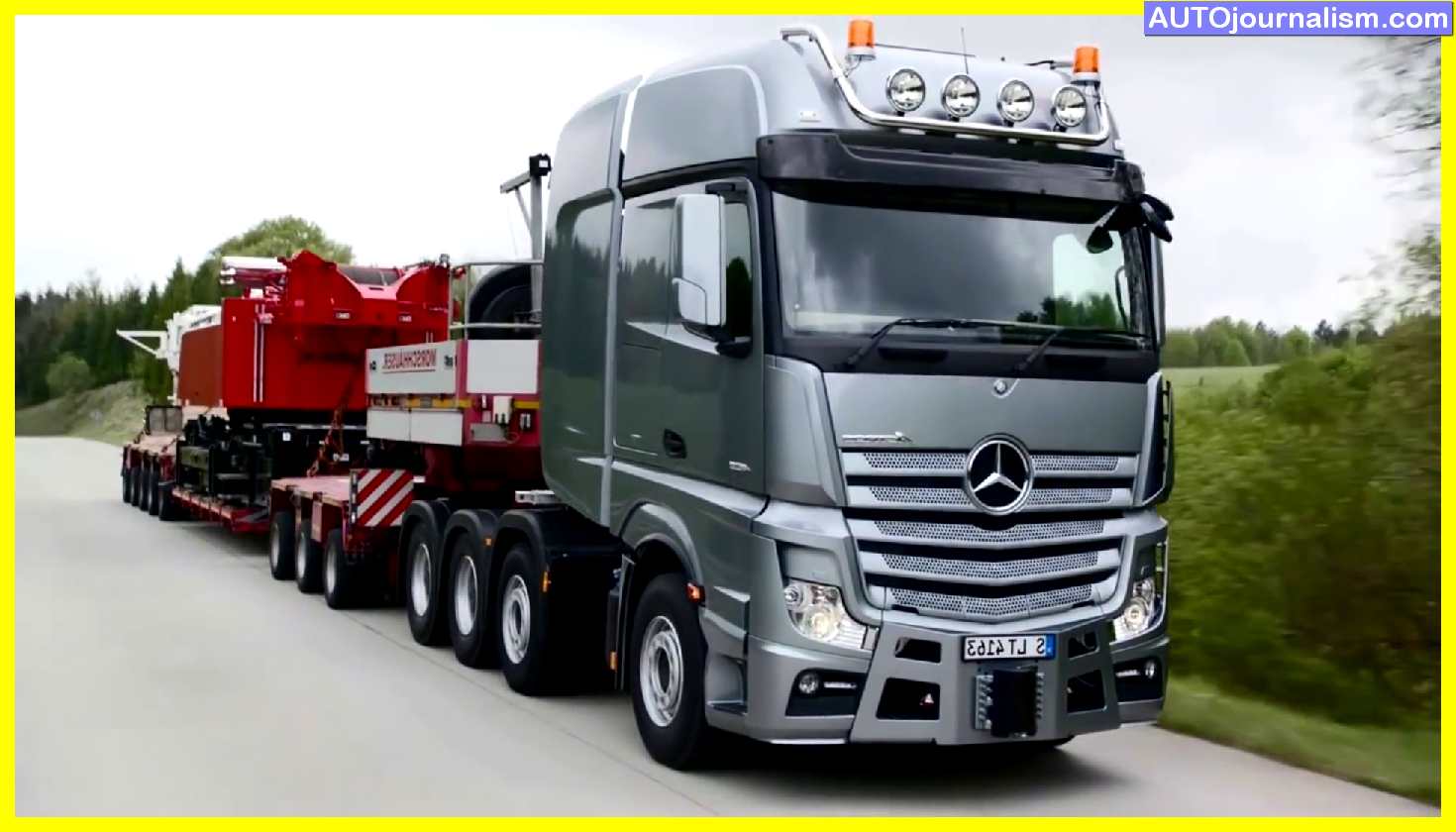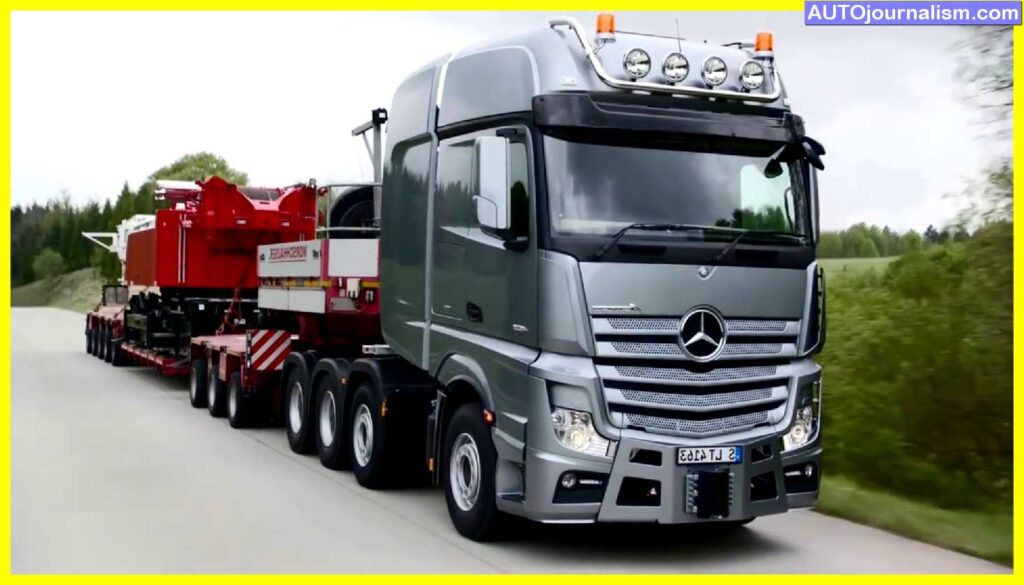 The MERCEDES-BENZ ACTROS SLT truck is at the top of the Mercedes-Benz freight range. The Mercedes-Benz SL T is powered by the Mercedes-Benz OM-314 point engine. The blue tech six engine boasts a six-liter displacement, 460 kilowatts of output, 625 horsepower, and up to 3000 Nm of torque. Its excellent performance and robustness are noteworthy attributes of this engine.
4. MAN TGX ( Powerful Truck )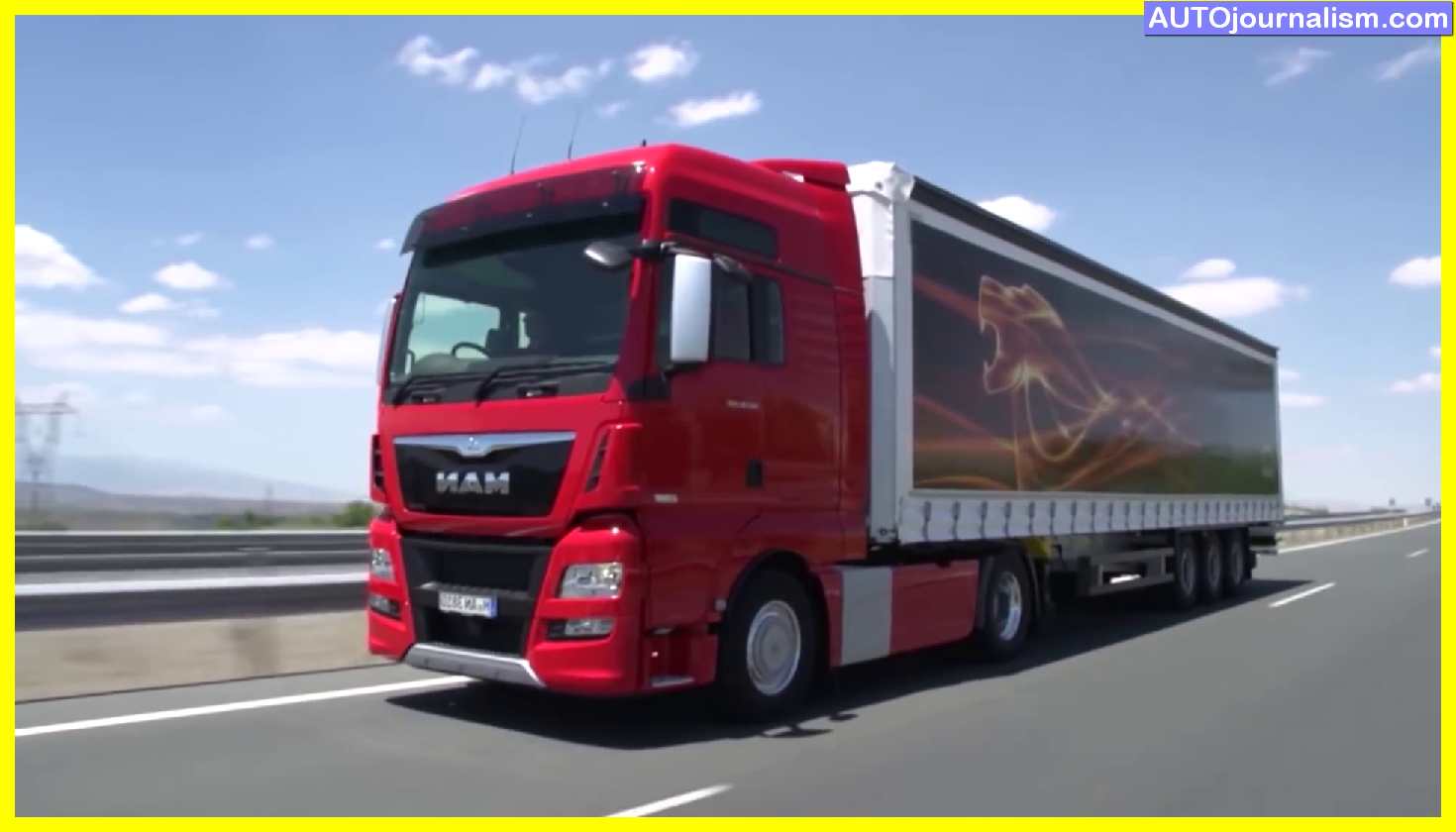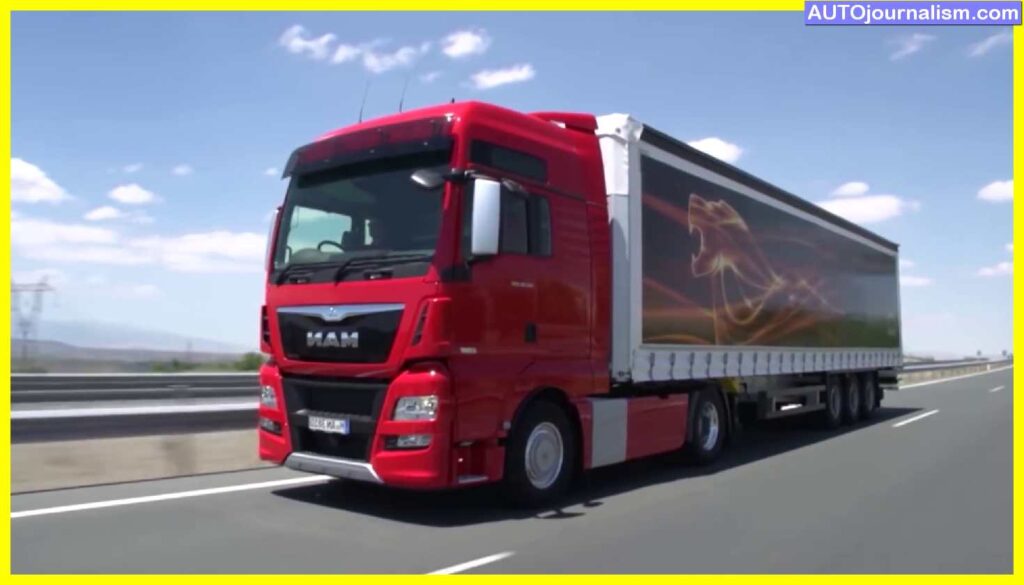 Man-made MAN TGX trucks have been on the market since 2007. The man TG x trucks were designed for long-distance heavy-duty transportation. For best efficiency, the truck is fitted with a straight six-cylinder fifteen point two liter D three eight seven six engines. The engine includes two turbochargers and a common rail injection system, producing 640 horsepower and 3000 Nm of torque, according to the manufacturer.
3. VOLVO FH16 ( Powerful Truck )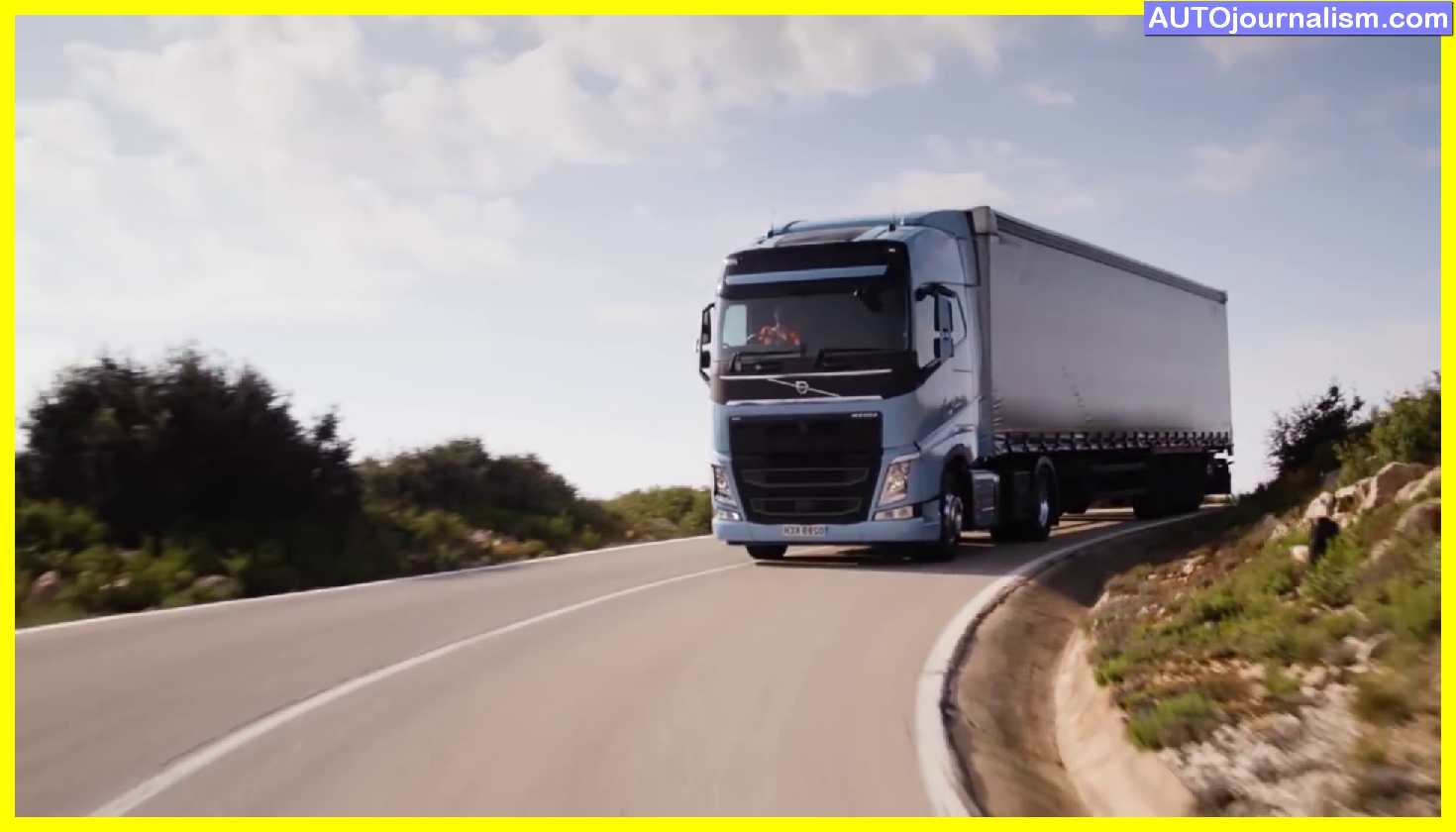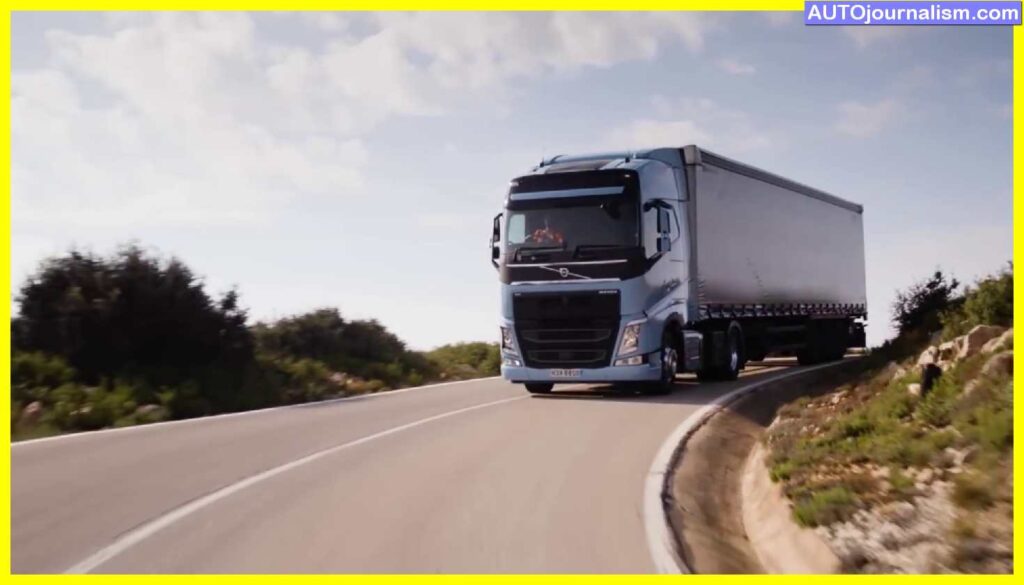 The Volvo fh16, with six cylinders in a row and a displacement of 16 liters, was the current record holder for the power of its engine in 2009, making it the most powerful truck in the world.
The truck was one of the three most powerful in the world at the time, and the addition of another 50 horsepower today makes it one of the three most powerful in the world. Three thousand five hundred and fifty Newton meters of torque give this giant incredible strength and power on any slope and with almost any load.
2. SCANIA R730 ( Powerful Truck )
After all the trucks, European producers, as you know, still have their cards up their sleeves. Tanio is the most powerful serial truck in the world, with a horsepower rating of seventy.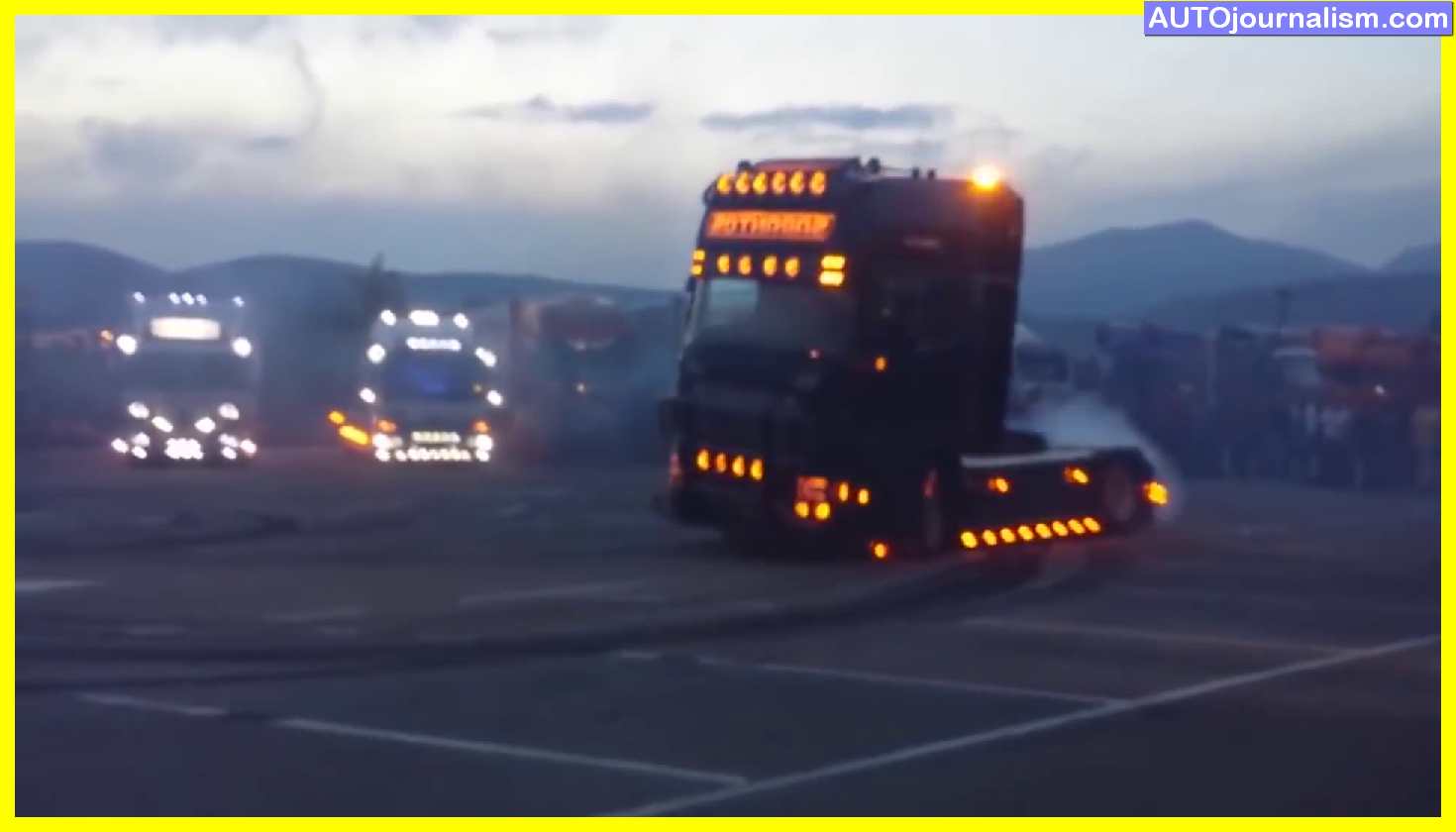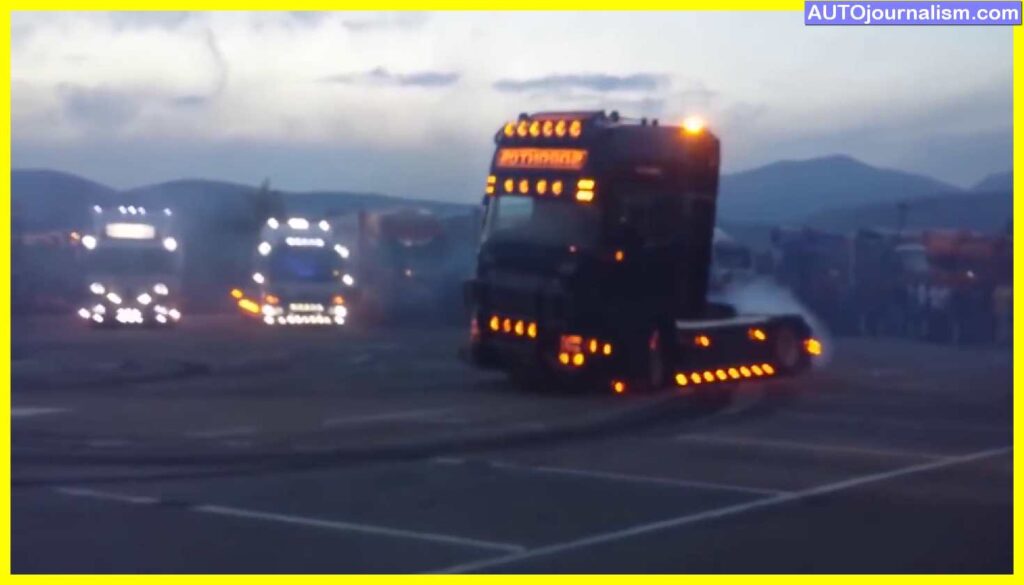 The name encodes the truck's power, which is 730 horsepower and 3500 Nm. Under the hood is a v8 sixteen-point four-liter turbo diesel capable of delivering the truck with such efficiency.
1. SHOCK WAVE ( Powerful Truck )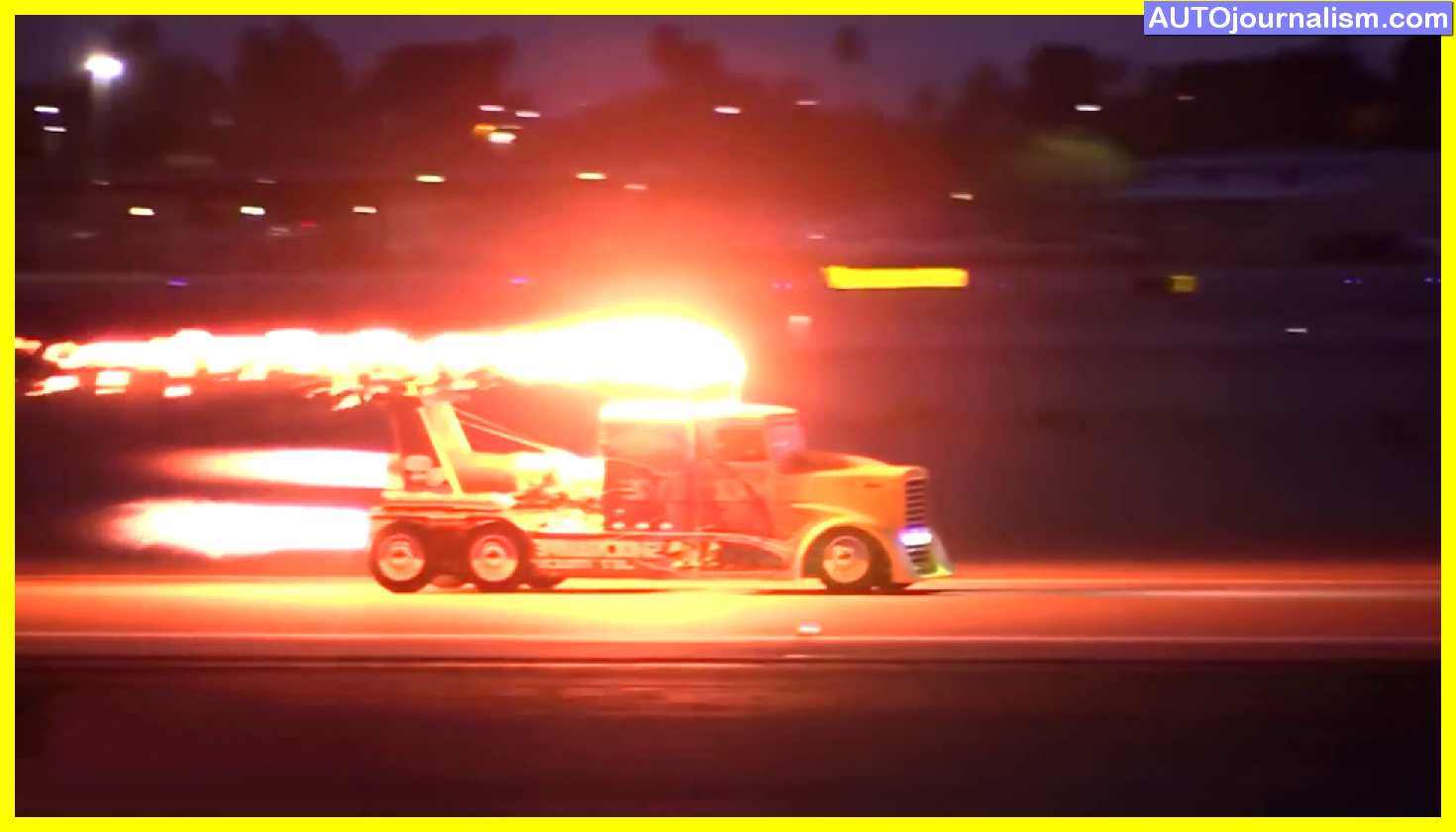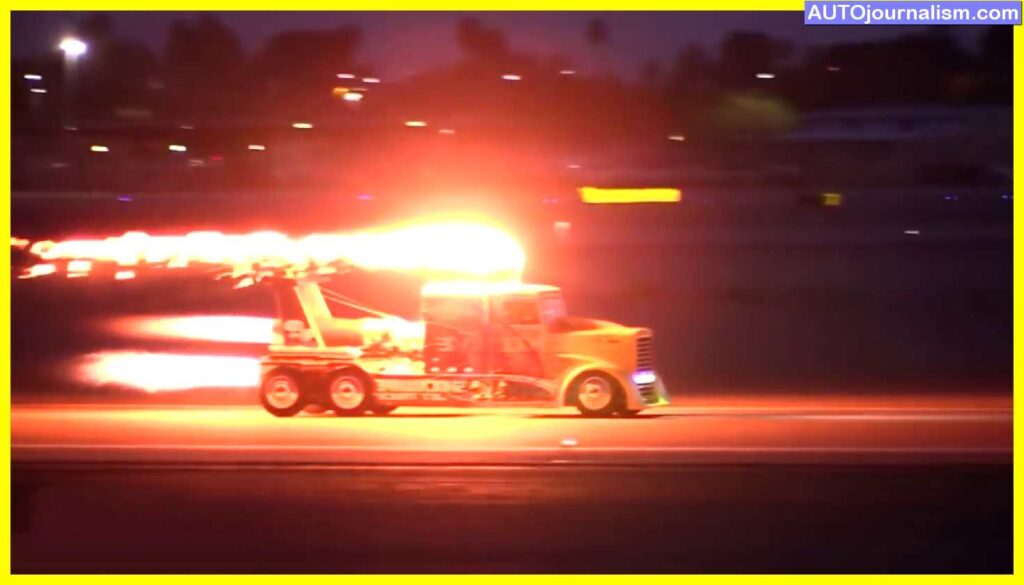 Shockwave is a custom-built race truck powered by three massive j34 48 pratt and Whitney jet engines sourced from US Navy t2 Buckeye planes. These three jet engines produce a total thrust of 21 thousand pounds, easily propelling this truck to speeds of over 350 miles per hour while racing an airplane down the runway. The shockwave is not only the world's most powerful truck, but it also holds the record for semi-truck speed, clocking in at 376 miles per hour and flying half a kilometer in just 6.5 seconds.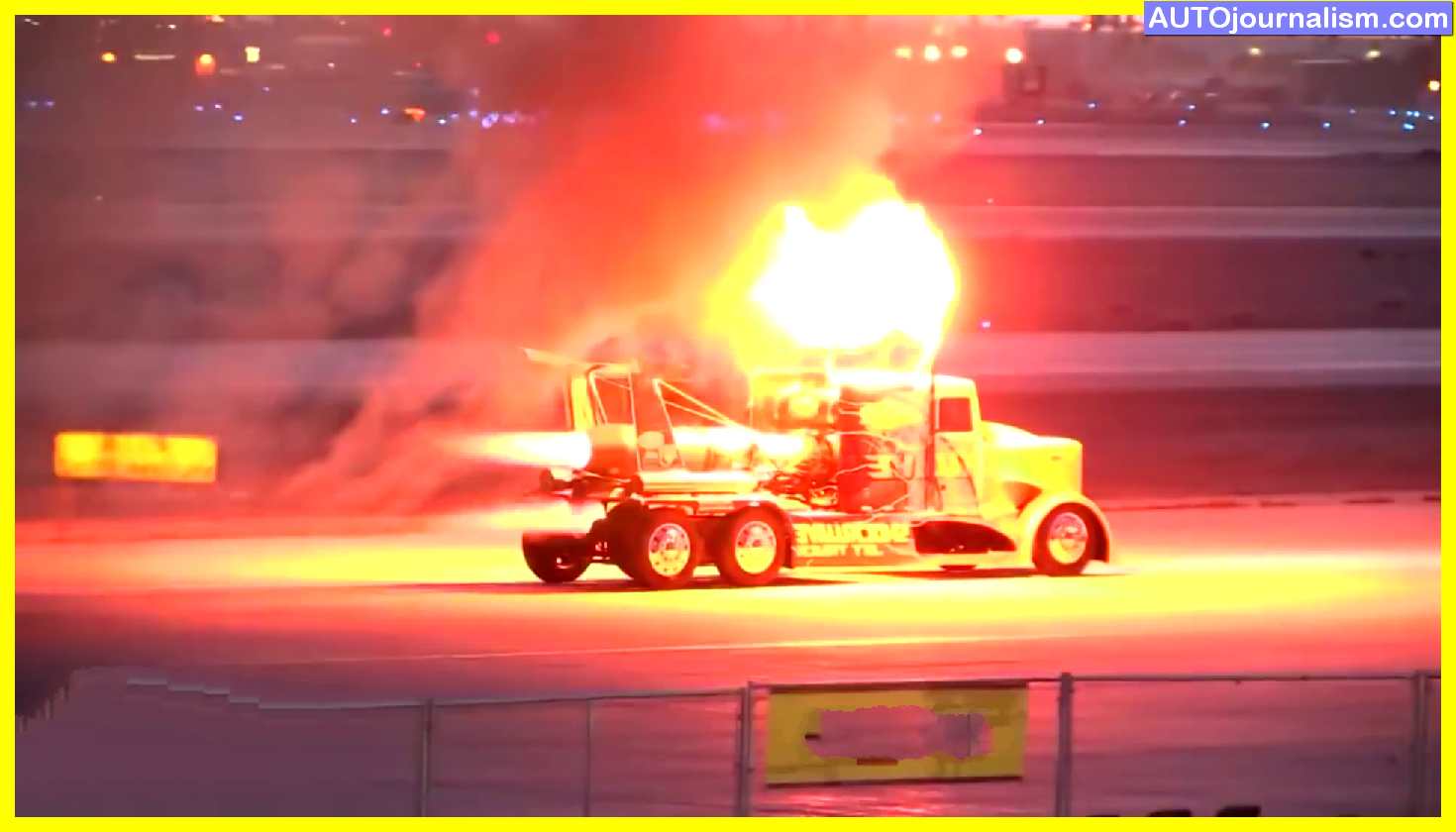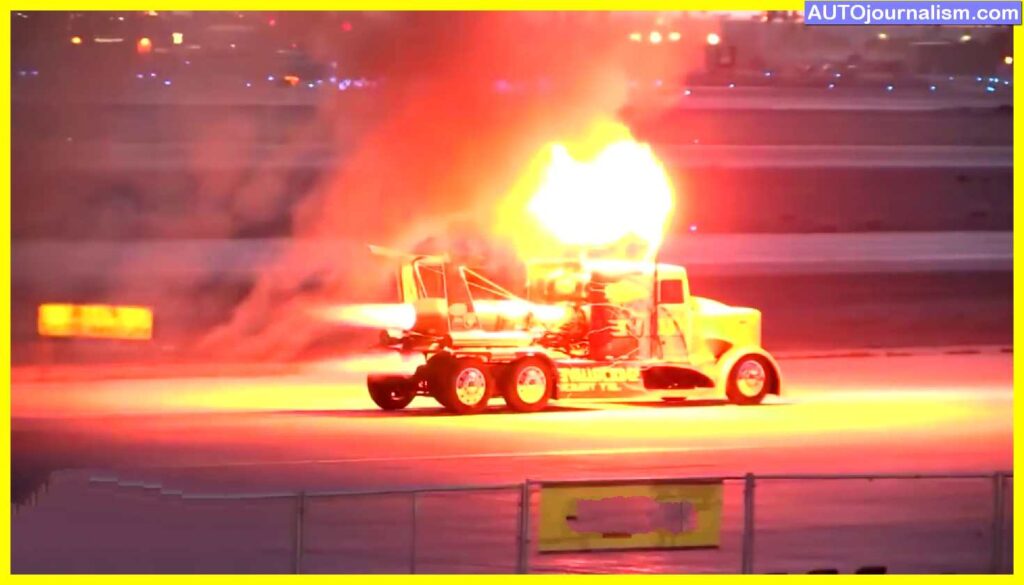 Fact and thoughts
Except for the Scania, every heavy haul truck I've ever driven had more engines. Cummings 800 and 1200 HP engines are imported from Canada by many large haul trucks. Because the Scania you saw has a SISU driving axle with a 70,000-pound capacity per axle, it only has two axles. In Europe, they're quite common.
Thanks For Reading ( BBC )
NEXT