The battlefield rocket projector or the MLRS has proven to be a devastating weapon throughout both minor and major conflicts over the world they can engage important targets where the targets could be airfields command centers support facilities air defense and concentration of troops and so on. In this post, we will give you full info About the Top 10 Multiple Rocket System in the World.
Here is the Best Top 10 Multiple Rocket System in the world:
10. SR-5 ( China ) ( MLRS )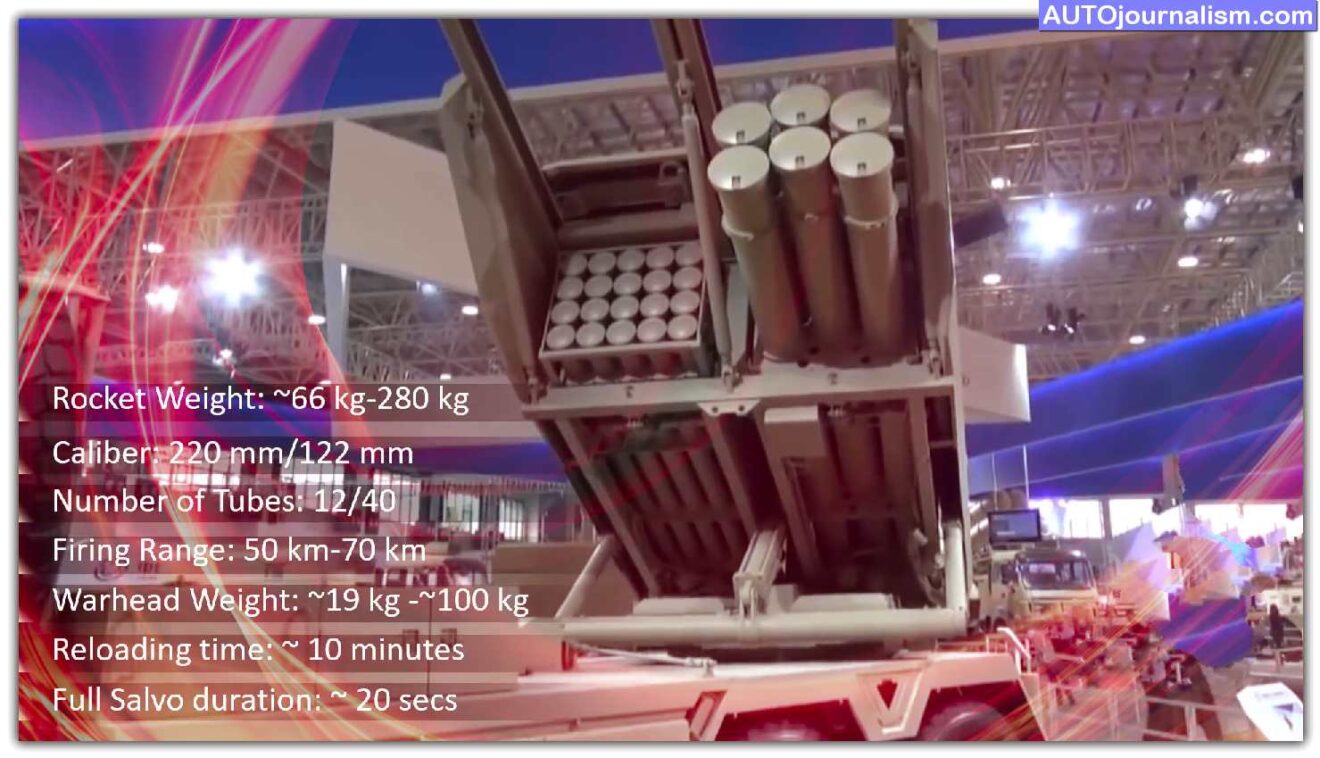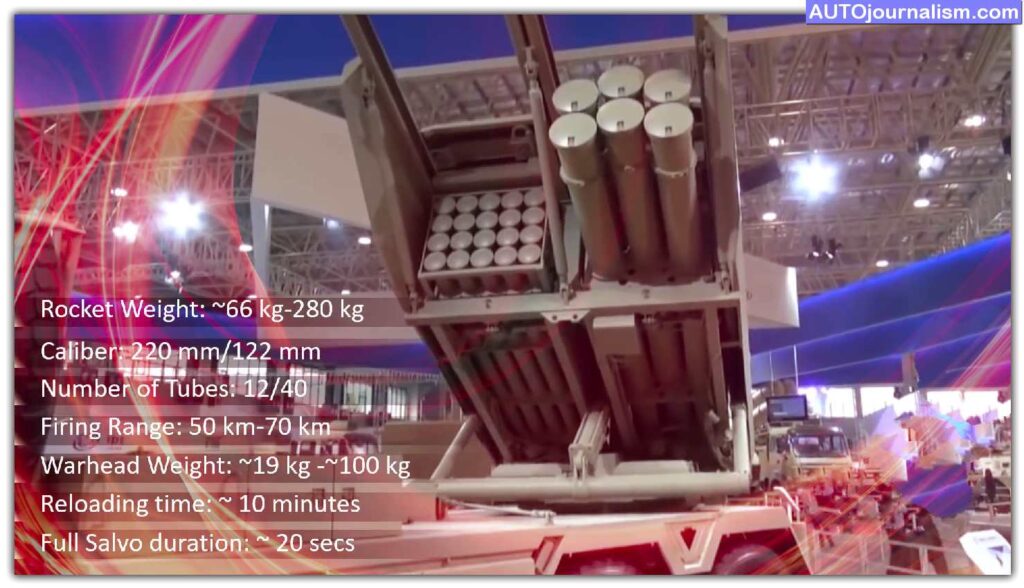 The SR-5, a guided multiple launch rocket system developed and manufactured by Norinco for the People's Liberation Army units, comes in at number ten. The sr5 is a completely computerized and digitized system with a modular design philosophy that allows both the 122mm and 220mm rocket series to be used on a single chassis with the same fire control and support systems. These rockets can fire satellite-guided rockets with ranges up to 70 kilometers and are equipped with a variety of warheads such as h2 flags, incendiary smoke, and illumination.
9. PINAKA ( India) ( MLRS )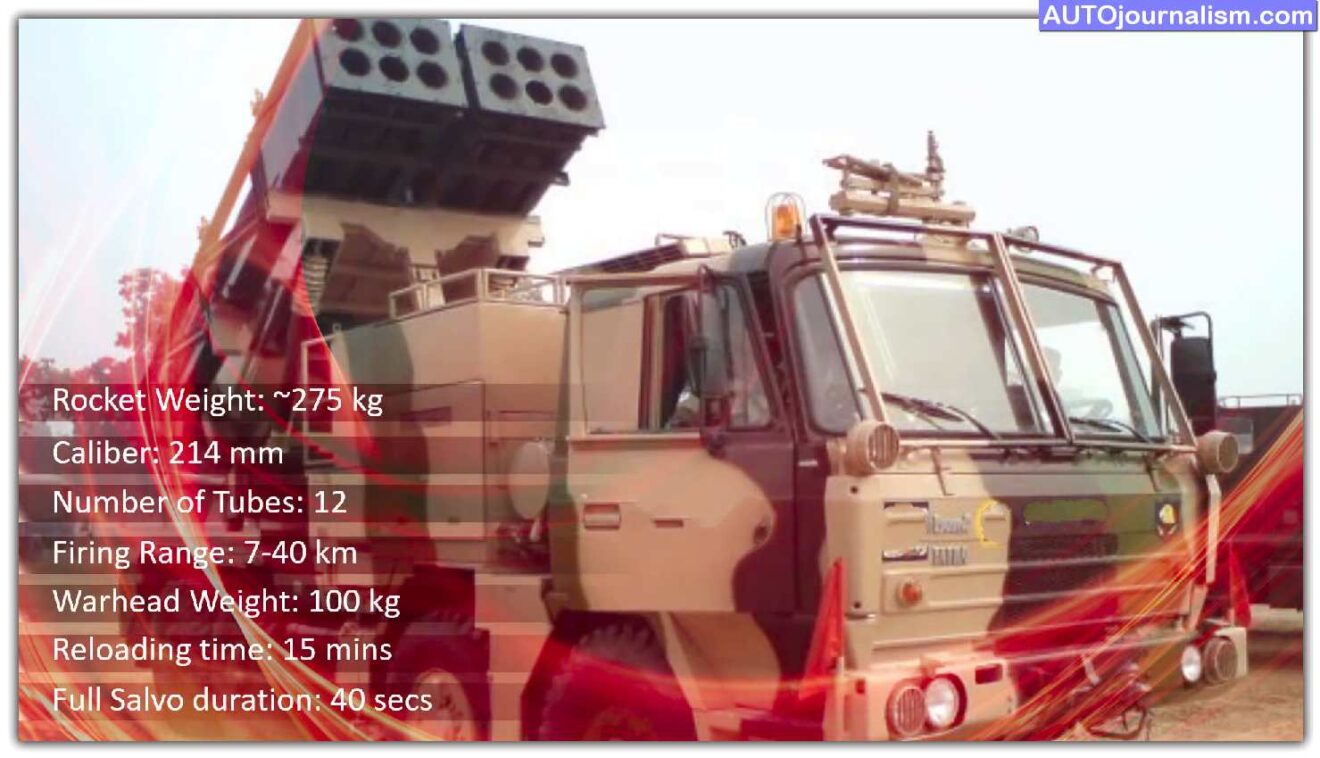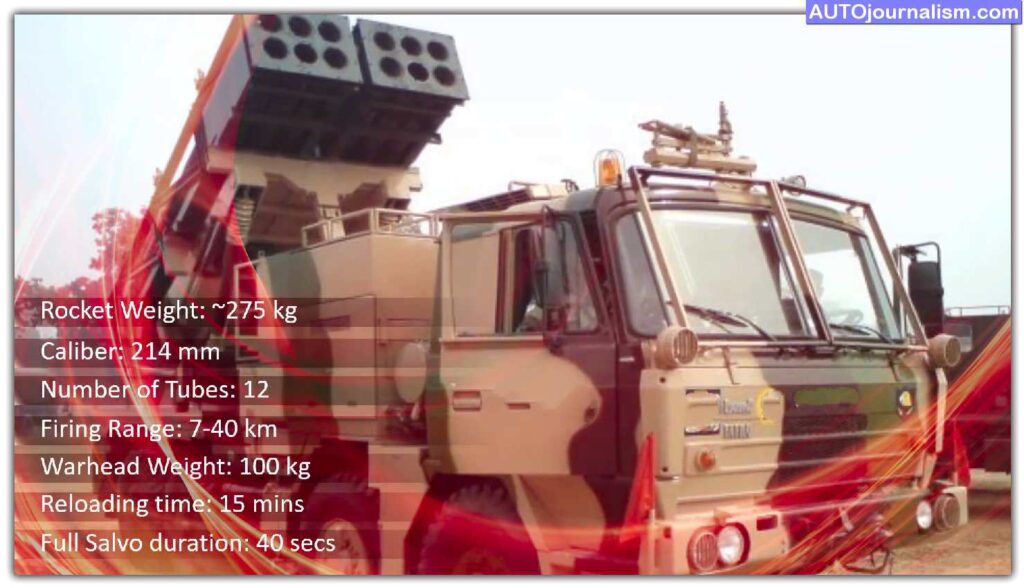 The PINAKA MLRS is a multiple rocket launcher OR a rocket launcher with several rockets. developed by India's Defence Research and Development Organization for the Indian army (DRDO). It's a multi-faceted system that includes a fire control computer and a high-energy propulsion submunition warhead servo control launcher configuration. Two pods with 12 tubes for 214-millimeter rockets make up the PINAKA launcher. The weapon can launch a salvo of 12 high explosive rockets in 44 seconds if the regular rocket is equipped with a high explosive fragmentation warhead. Reloading takes 15 minutes, but with a redesign of the loading platform, it could be reduced to 4 minutes.
8. BM-27 URAHAN ( Russia ) ( MLRS )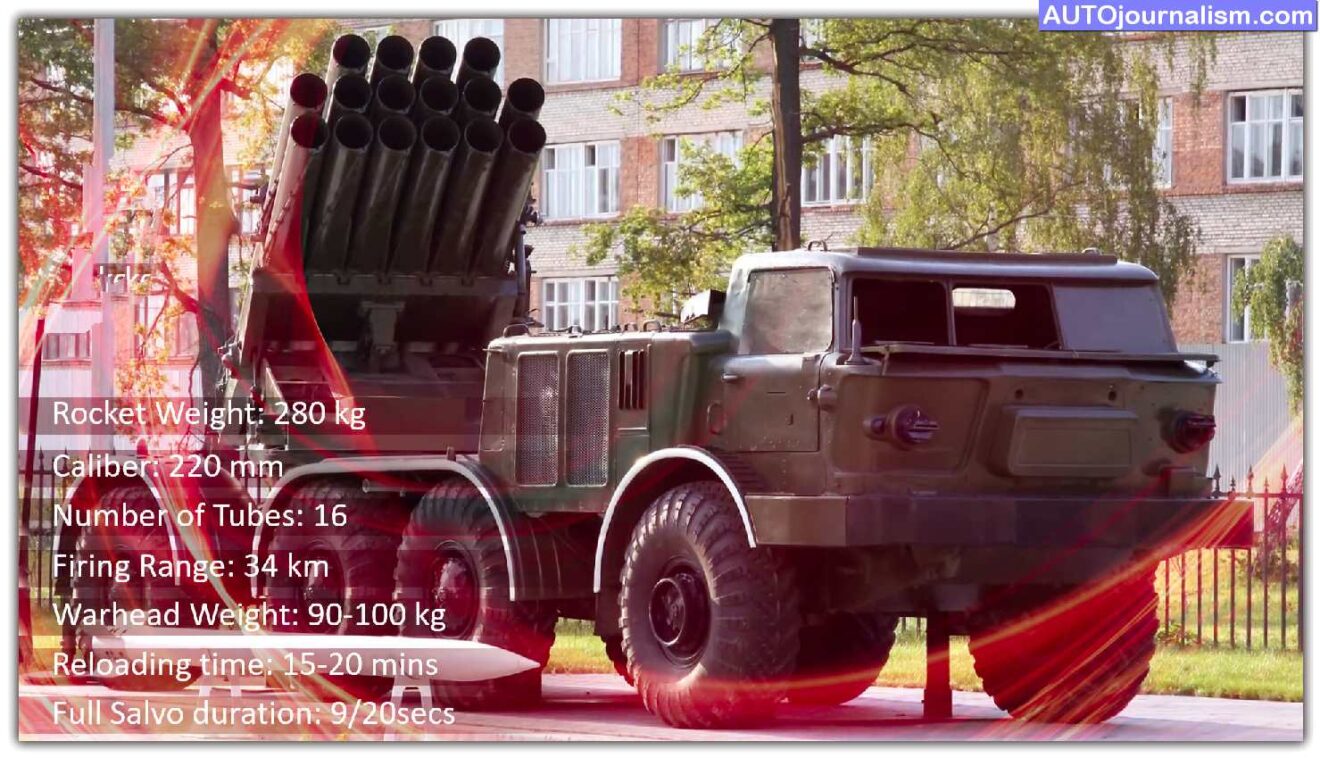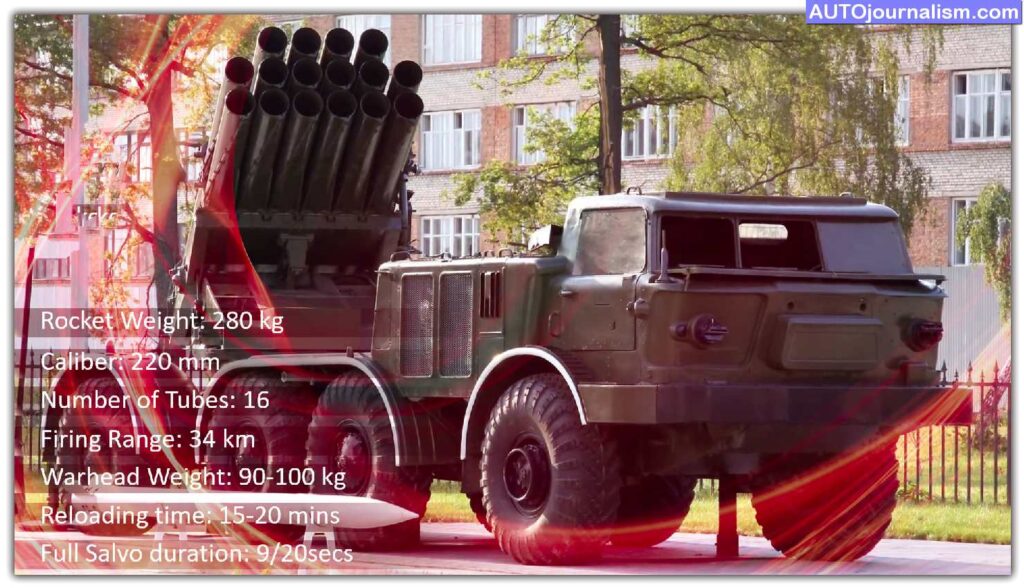 The BM-27 URAHAN, ranked eighth, is a Soviet-developed self-propelled multiple rocket launcher system. It has 16 launch tubes mounted on the back of a ZIL-135 8×8 frame that can fire 220-millimeter rockets. A typical rocket is 4.8 meters long and weighs 280 kilograms. The BM-27 can fire high explosive fragmentation chemical explosive or Scatterable mine submunition rockets with warheads weighing 90 to 100 kilograms depending on the type can be fired in a salvo of 16 rockets in 20 seconds with a range of 35 kilometers.
7. ASTROS II ( Brazil ) ( MLRS )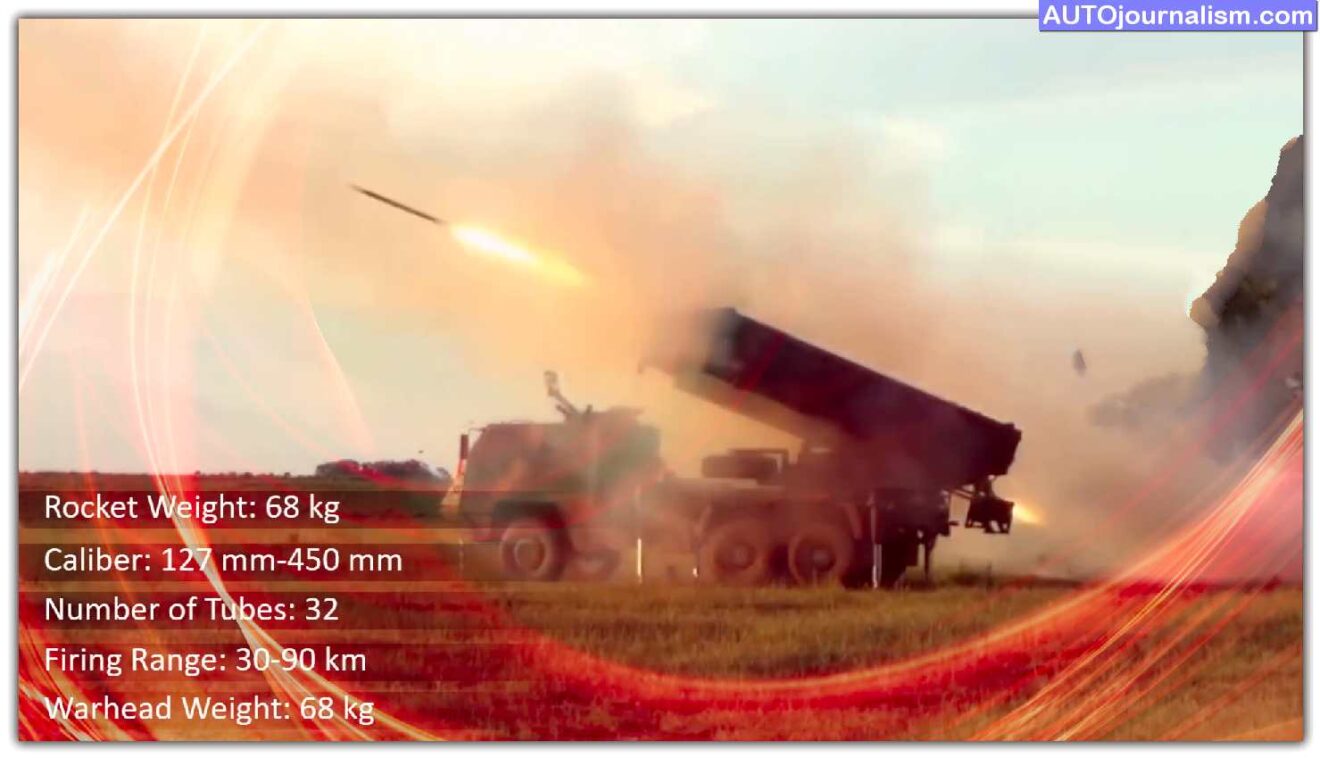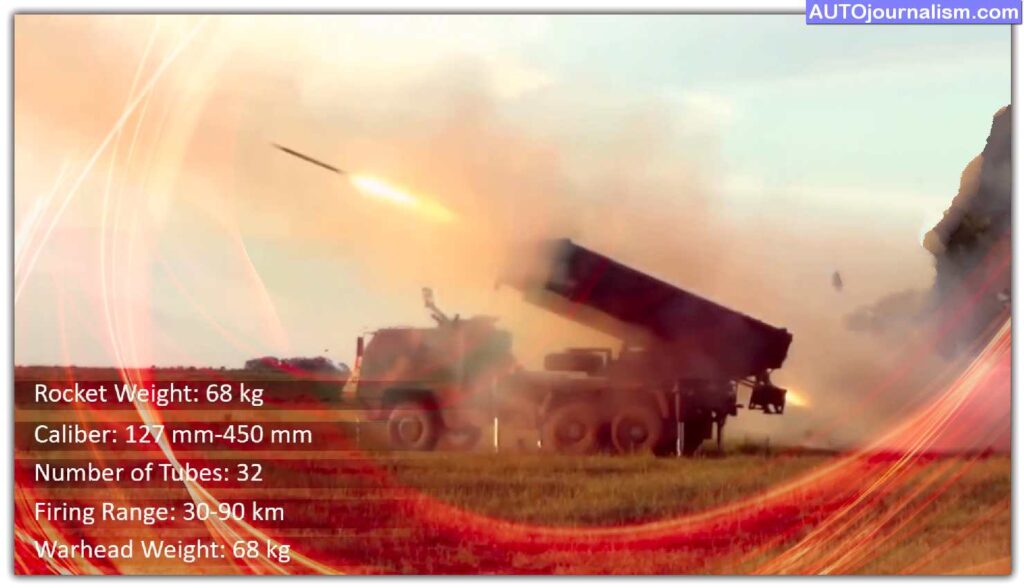 The ASTROS II comes in at number seven. The artillery saturation rocket system is a self-propelled multiple rocket launcher manufactured by Avibras in Brazil. It has a modular design and uses rockets with calibers ranging from 127 to 450 millimeters. The asterisk 2 can fire four different types of rockets, all of which are equipped with high explosive fragmentation warheads. These four rockets are the double s30, ws40, ws60, and double s80 extended range rockets.
6. M142 HIMARS ( USA ) ( MLRS )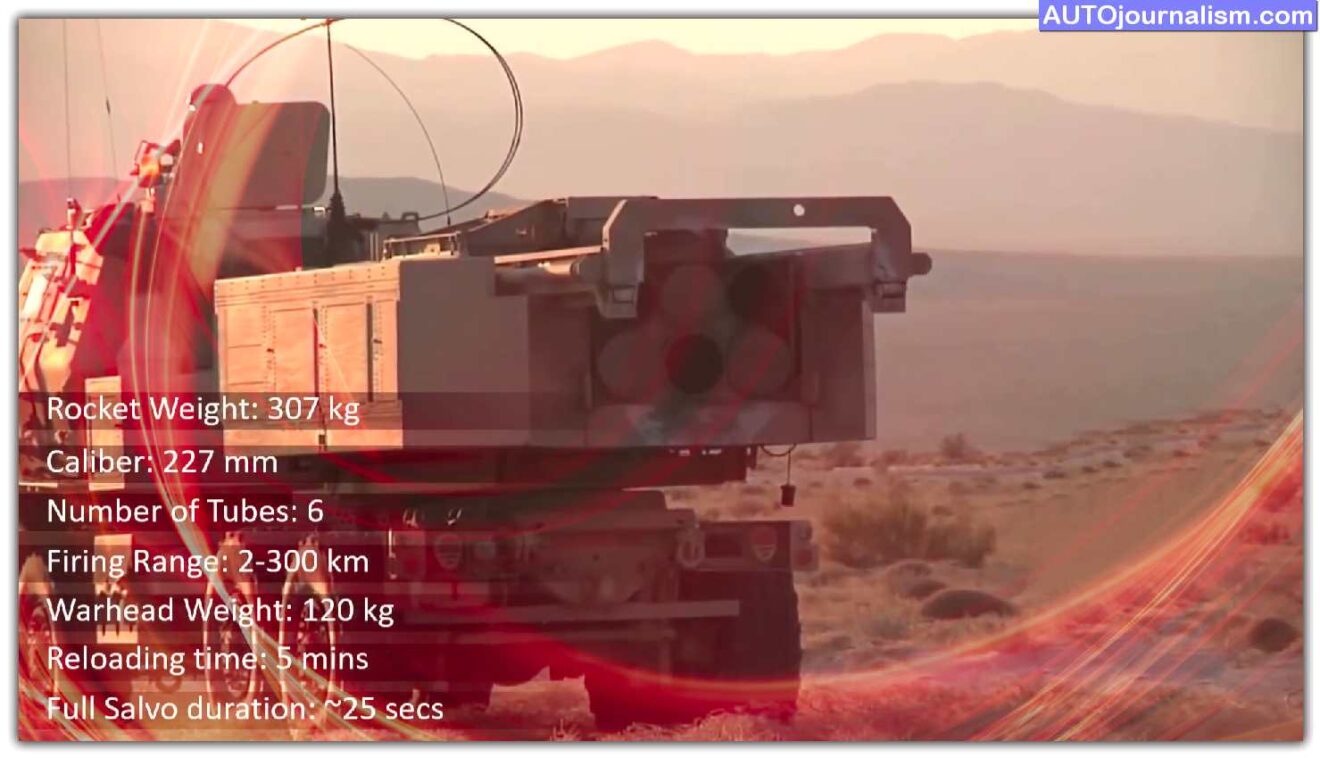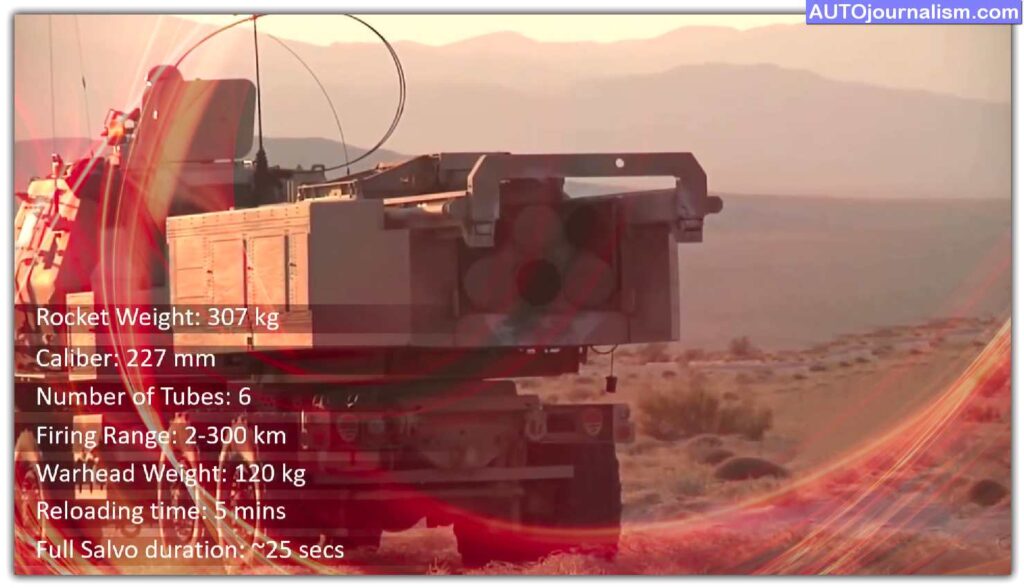 The m142 high mobility artillery rocket system, which is mounted on a regular army and double 140 truck frame, is ranked sixth. The m142 high mobility artillery rocket system is a light multiple rocket launcher designed in the late 1990s for the United States army. On the US army's FMTV, the high mobility artillery rocket system carries six rockets or one MGM 140 ATA cms missile. The high mobility artillery rocket system uses the same rocket as the m270 multiple launch rocket system. A standard 227-millimeter rocket measures 3.96 meters in length and weighs 307 kilograms. The entire m270 rocket family, including high explosive fragmentation and cluster rockets, can be fired from this multiple-launch rocket system.
5. LYNX ( Israel ) ( MLRS )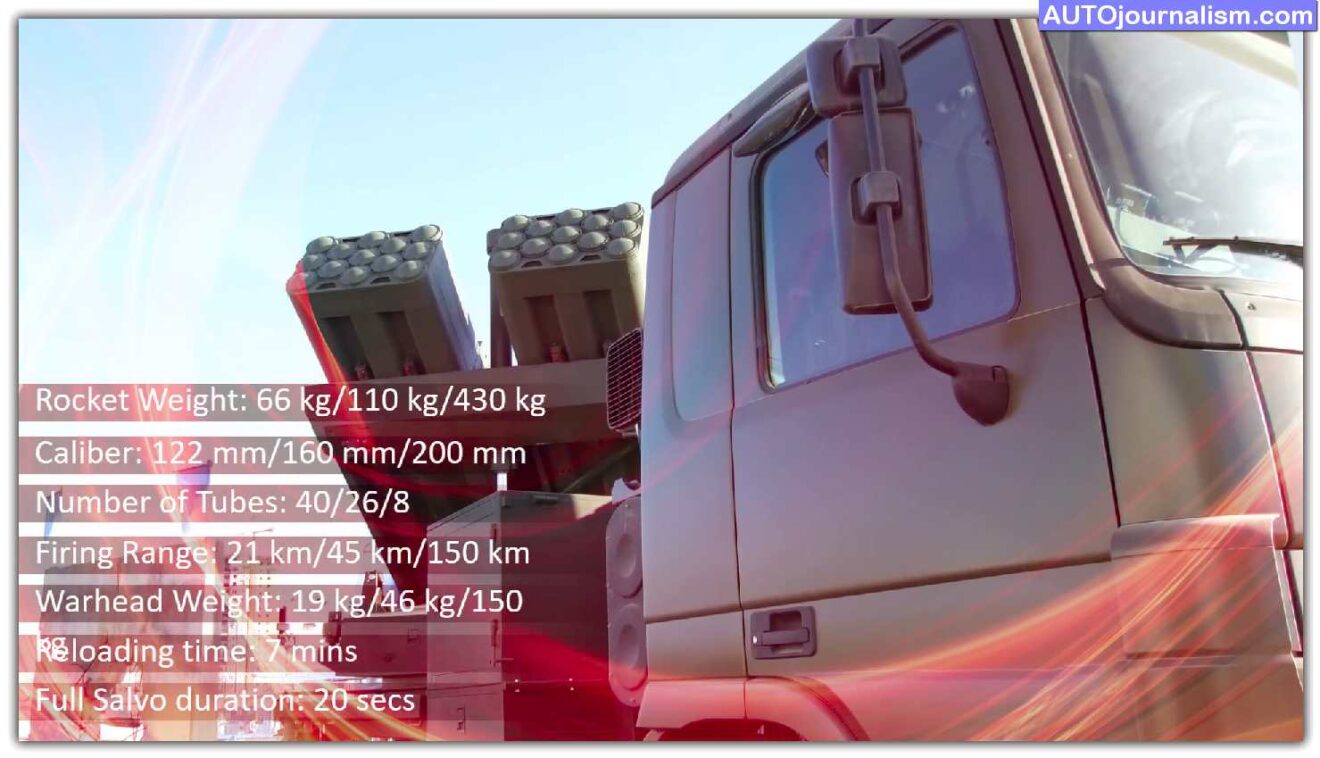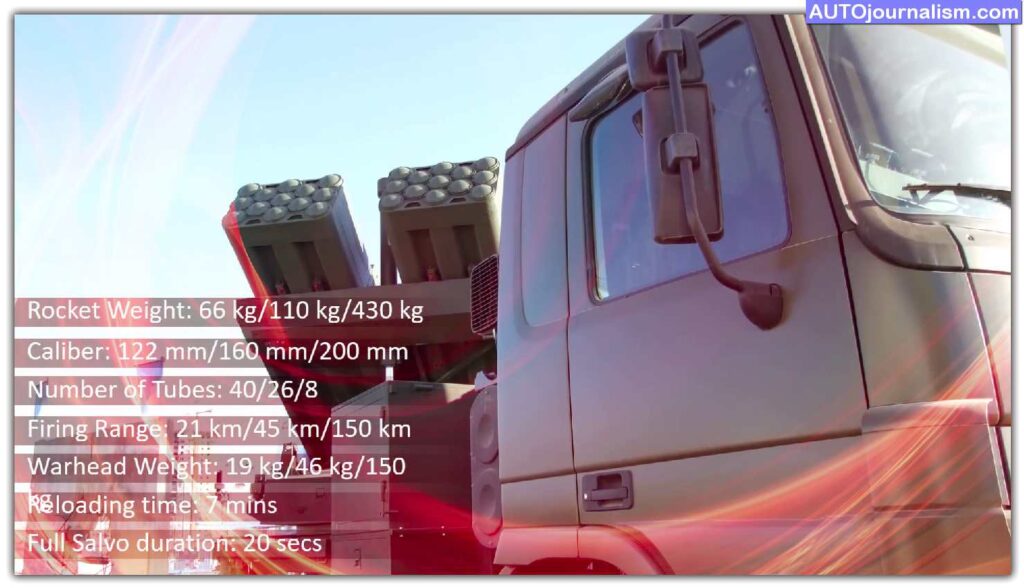 The lynx, a multiple rocket launcher developed and produced by Israel military industries and used by Israel defense forces and other countries, is ranked fifth. It is capable of firing one 222 millimeter bm 21 grand rocket. 200-millimeter IMI extra rockets or 160-millimeter IMI lar The range of these rockets is 21 kilometers, 45 kilometers, and 150 kilometers. For precise strikes, the IMI extra rockets can be fitted with a GPS guidance system. The MLRS system has a quick response time and can fire the rockets within minutes of arriving.
4. WS-2 ( China ) ( MLRS )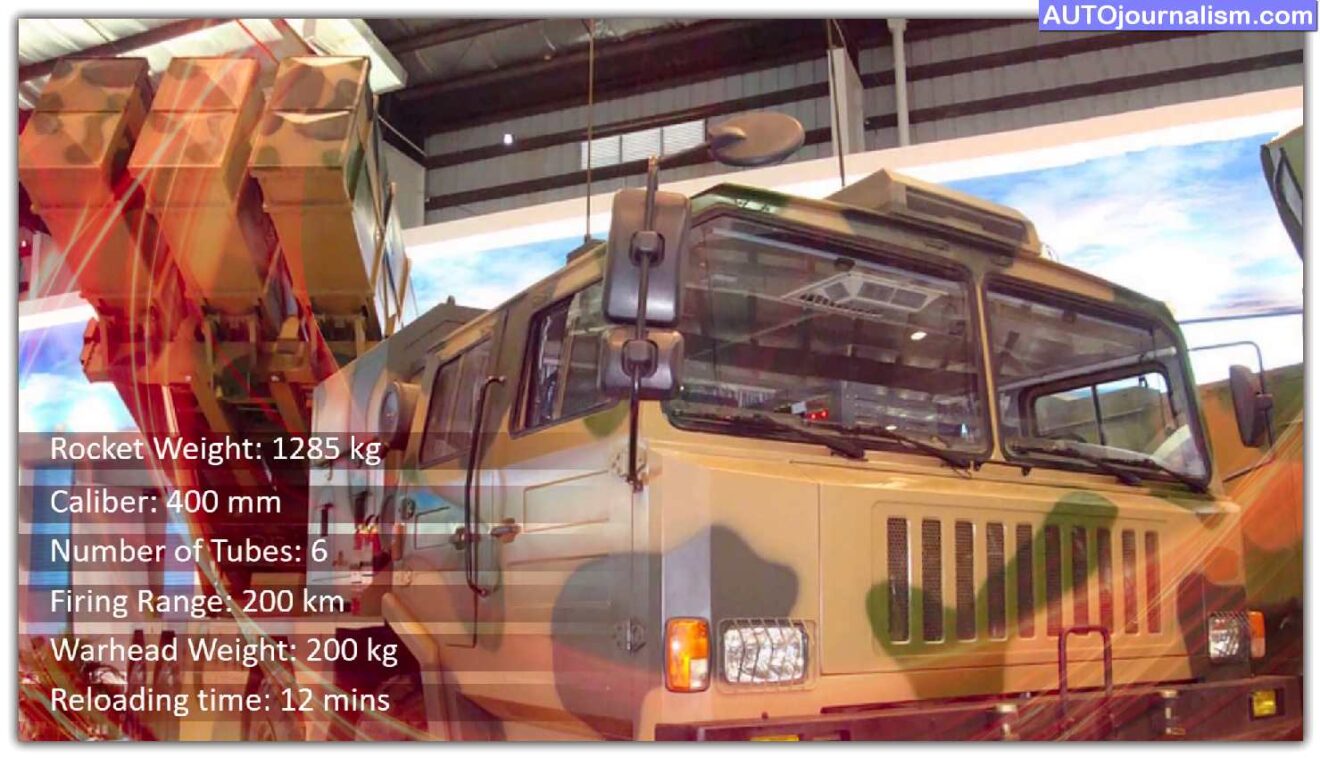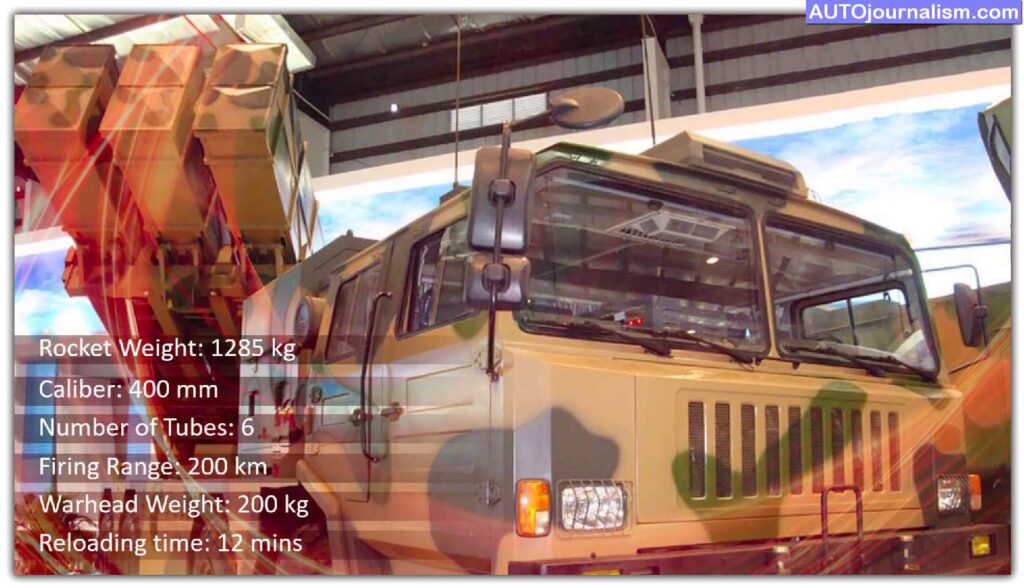 The ws2, which is a Chinese multiple-launch artillery rocket system that was revealed in 2008, is number four on the list of the top ten most effective MLRS. It is equipped with six launchers for 400-millimeter artillery rockets. A typical 400-millimeter rocket measures 7.3 meters in length, weighs 1 208 kilograms and has a maximum range of 200 kilometers. These rockets have a basic inertial guidance system and can be fitted with different warheads such as anti-personnel, anti-armor, or fuel-air explosive.
3. POLONEZ ( Belarus ) ( MLRS )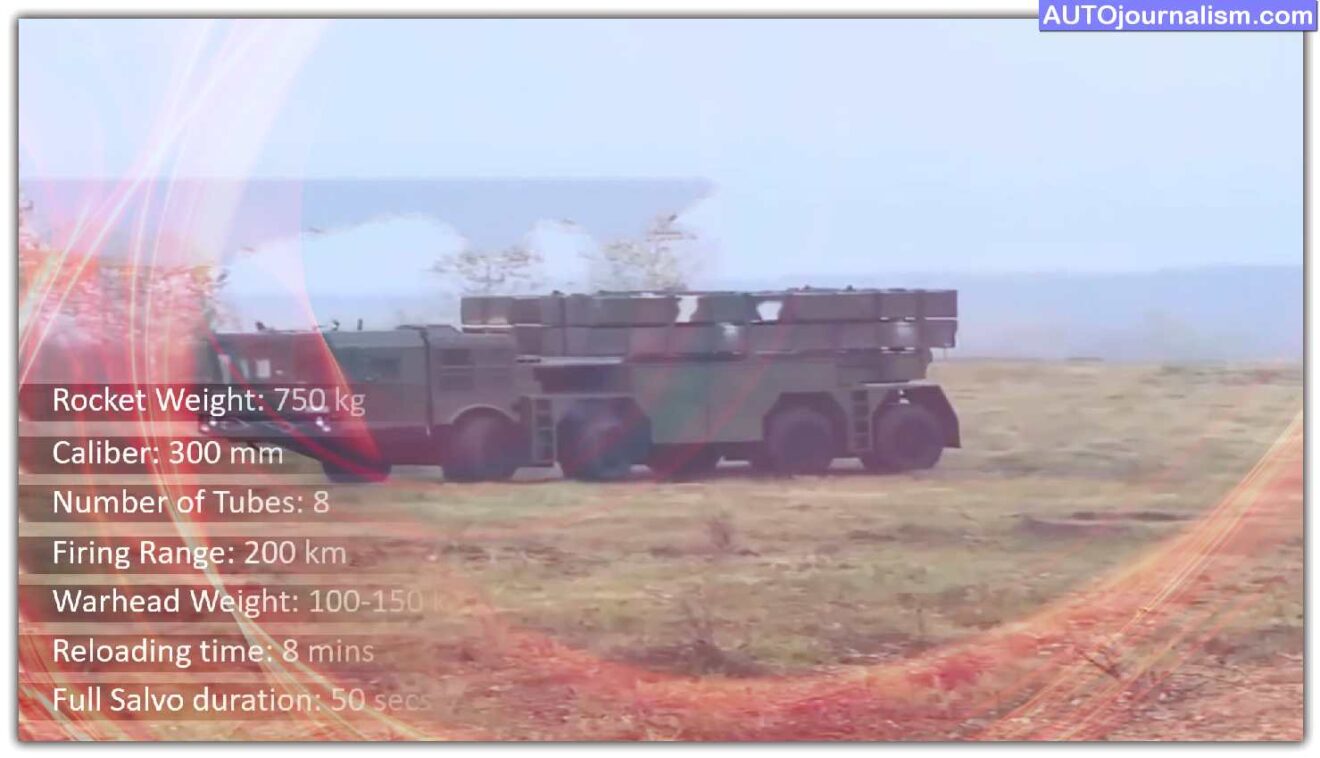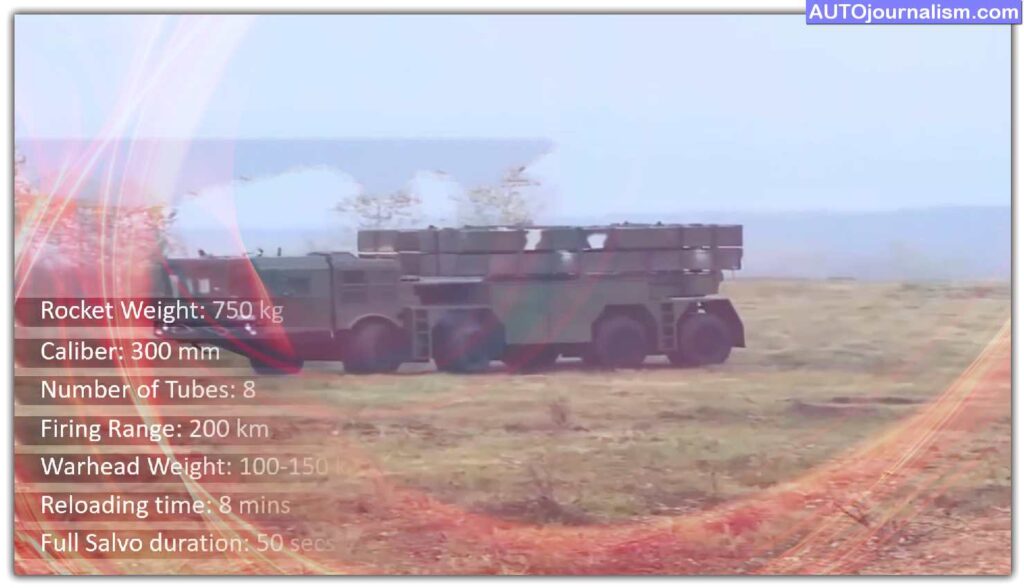 The POLONEZ, or Multiple Launch Rocket System, is a 300-millimeter rocket artillery system developed by Belarus. it consists of an MZKT-7930 vehicle with an eight-rocket launcher assembly assembled into four rocket pods. Each rocket weighs 750 kilograms and has a 200-kilometer range of fire thanks to inertial and GPS guidance. The launcher can fire single or dual rockets, and it takes 50 seconds to launch an entire salvo of eight rockets. Each rocket can be targeted individually, allowing the pollen to strike up to eight targets at once.
2. 9A52-4 TORNADO ( Russia ) ( MLRS )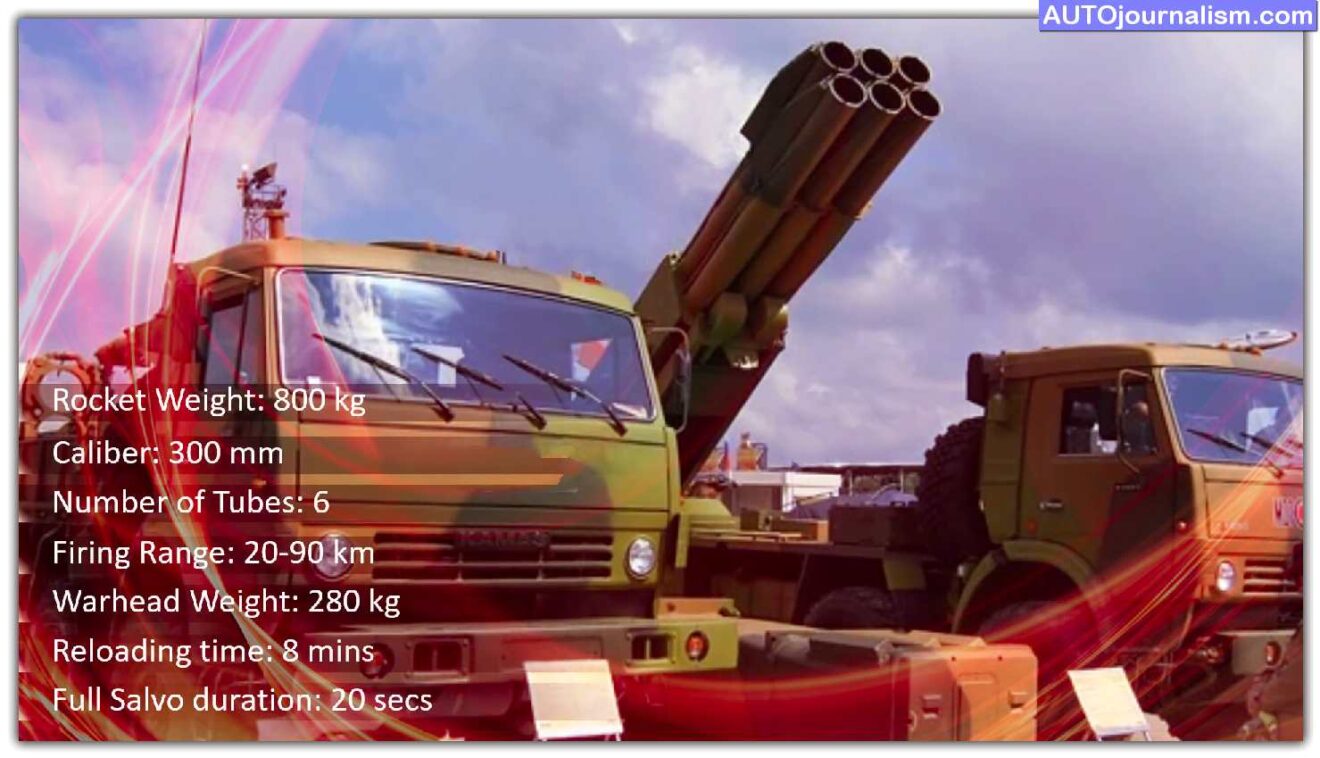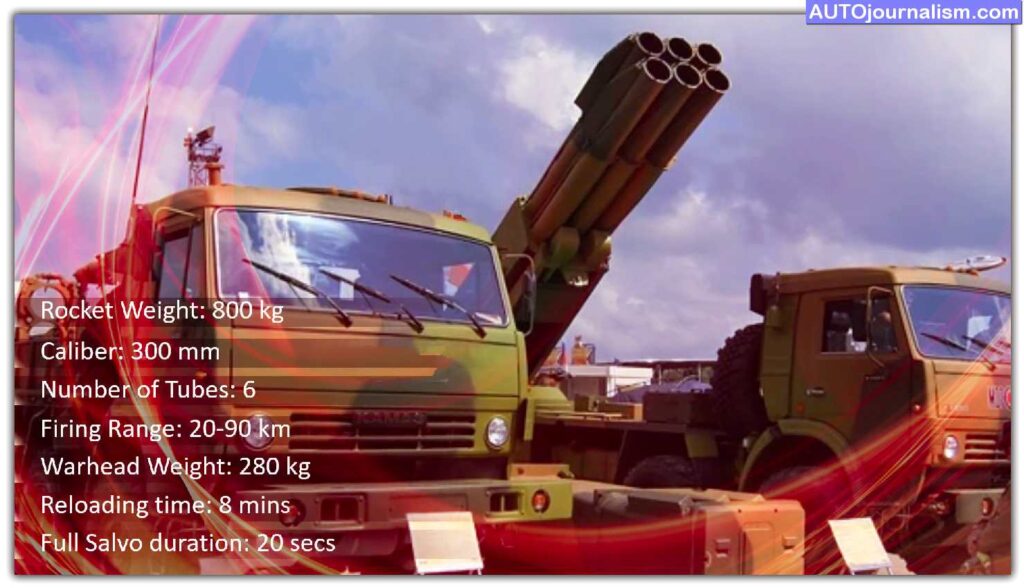 The 98524 Tornado, Russia's newest universal multiple rocket launcher, is ranked second. It was planned as a lighter and more universal version of the BM30s merge. The 9a52 tornado has a single container with six 300-millimeter rocket launching tubes. This MLRS can fire all currently merged rockets, including high fragmentation fuel-air explosive clusters with anti-tank mines, and a regular rocket usually weighs 800 kilograms. The fire's range ranges from 20 kilometers to 90 kilometers. The 98524 can fire rockets in a partial ripple or a complete salvo that can cover 32 hectares. In 20 seconds, a complete salvo can be fired, and the system can be reloaded in 8 minutes.
1. M270 MLRS ( Russia ) ( MLRS )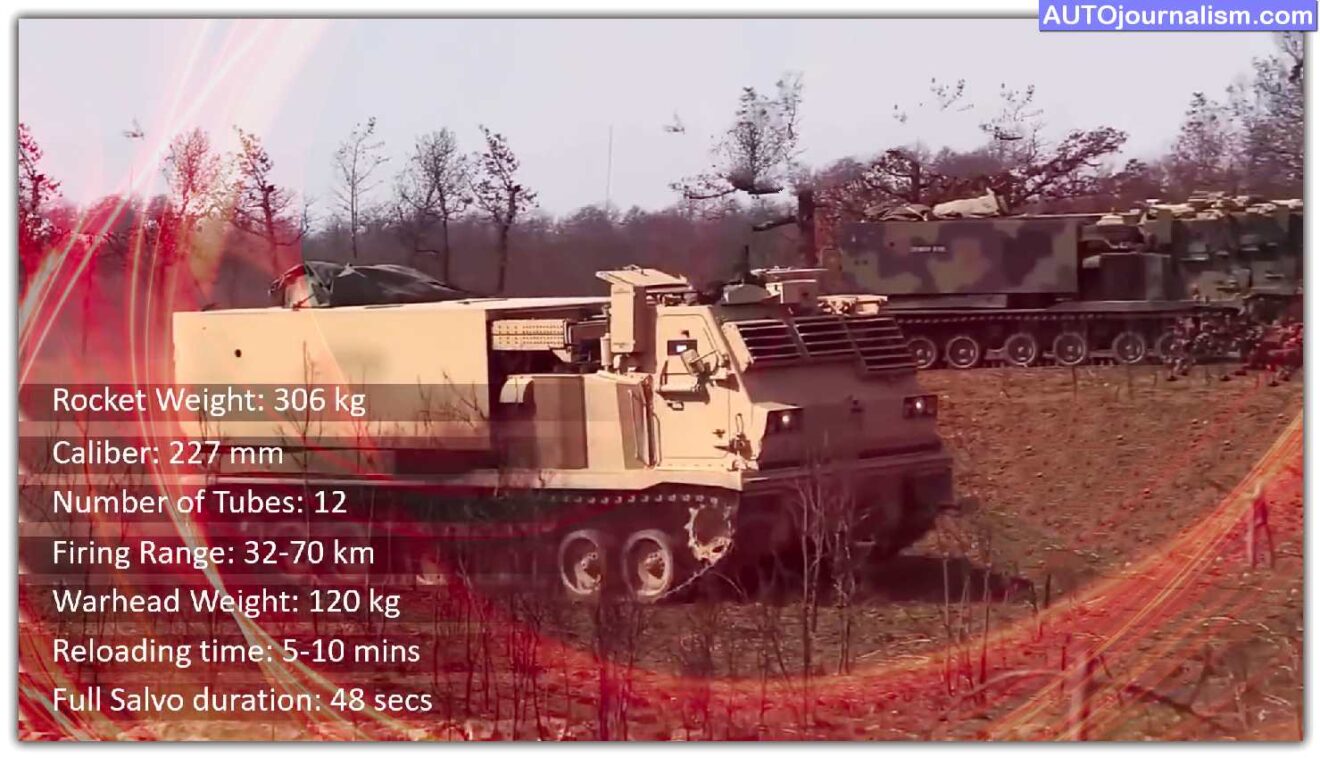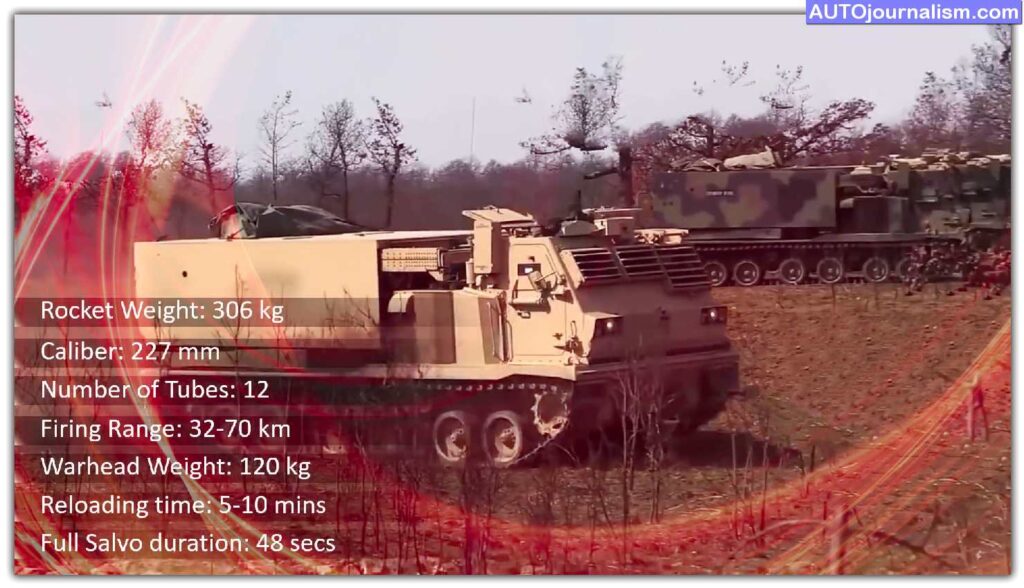 The m270 MLRS, At the top of the list, is a 227-millimeter rocket artillery system produced by Lockheed Martin missiles and fire control. The MLRS is a high mobility automatic system that fires surface-to-surface rockets and is based on the m270 weapons platform. A typical 227-millimeter high fragmentation rocket has a length of 3.96 meters and a mass of 307 kilograms. Ordinary rockets have a range of 32 to 70 kilometers, but the MGM 140 ATA cms tactical missiles have a range of more than 150 kilometers. It has a 120-kilogram warhead, and the vehicle takes 5 to 10 minutes to reload.
If you Like this post, Share this with Your Friends. ( BBC )
NEXT