In day-to-day life, We are all creeping in slow traffic but the tracer living inside of every driver is never asleep so let's feed our passion for fast and agile sports cars by taking a closer look at the latest 2022 performance models from all over the Globe.
Here is the Top 10 Upcoming Sports Cars in the World – List
1. PORSCHE 911 GT3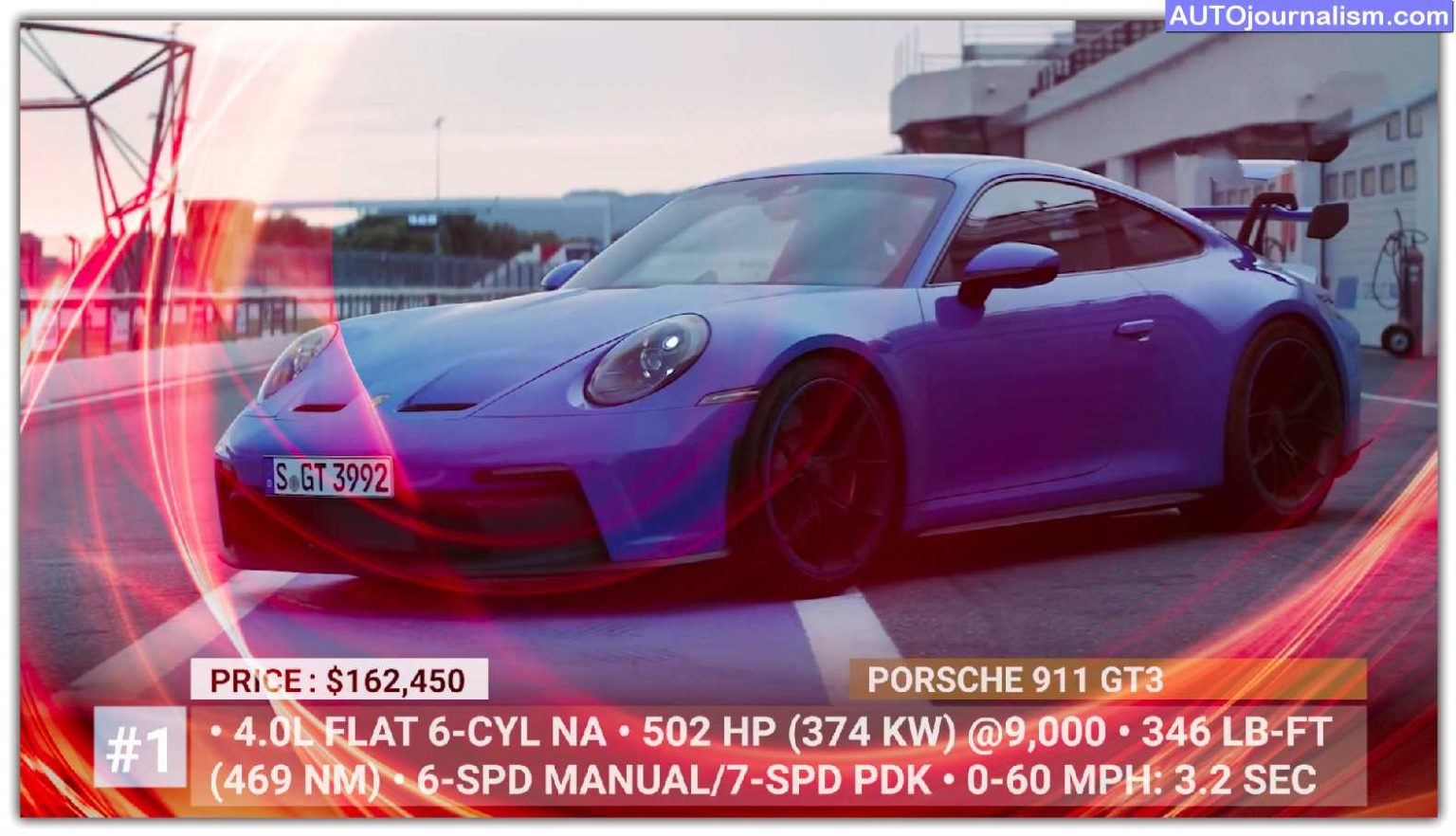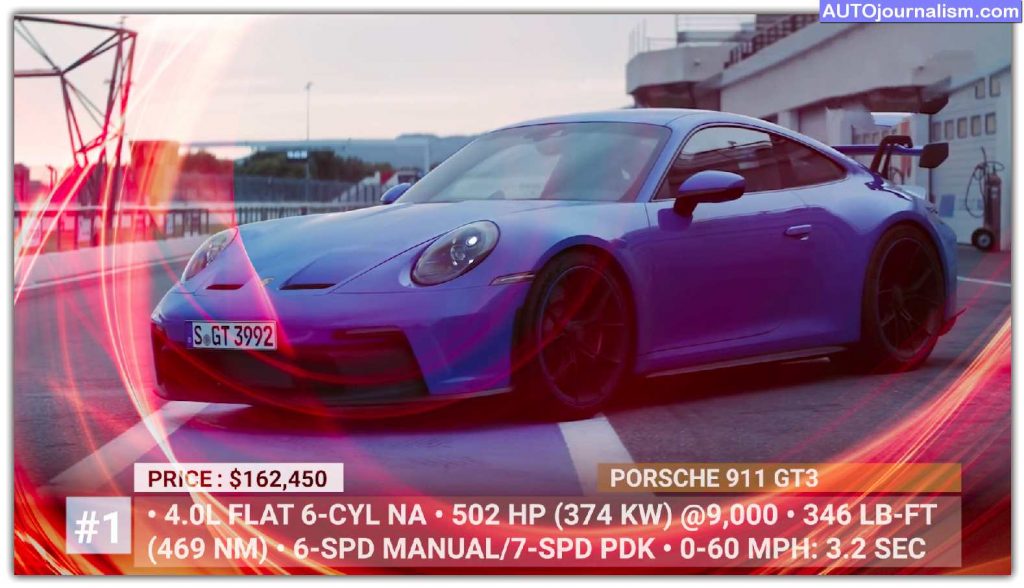 PORSCHE 911 GT3 – Already dubbed the most awaited 911 of 2021, the gt3 enters the model lineup as the 992 generation car's only naturally aspirated representative. The bumper features a massive air intake, two air vents on the bonnet, and a big rear wing, a mini-duct tail spoiler, and a diffuser, while the rear houses a huge rear wing, a mini-duct tail spoiler, and a diffuser. Instead of the standard McPherson strut, these modifications allow for a 150 percent improvement in downforce at 124 mph. The mansion four-liter naturally aspirated six-cylinder boosts the mount output to 503 horses and 346 pond feet with Speed 0 to 60 acceleration is now achievable in 3.2 seconds, while the Nurburgring lap time is reduced by 17 seconds to 6 minutes and 55 seconds.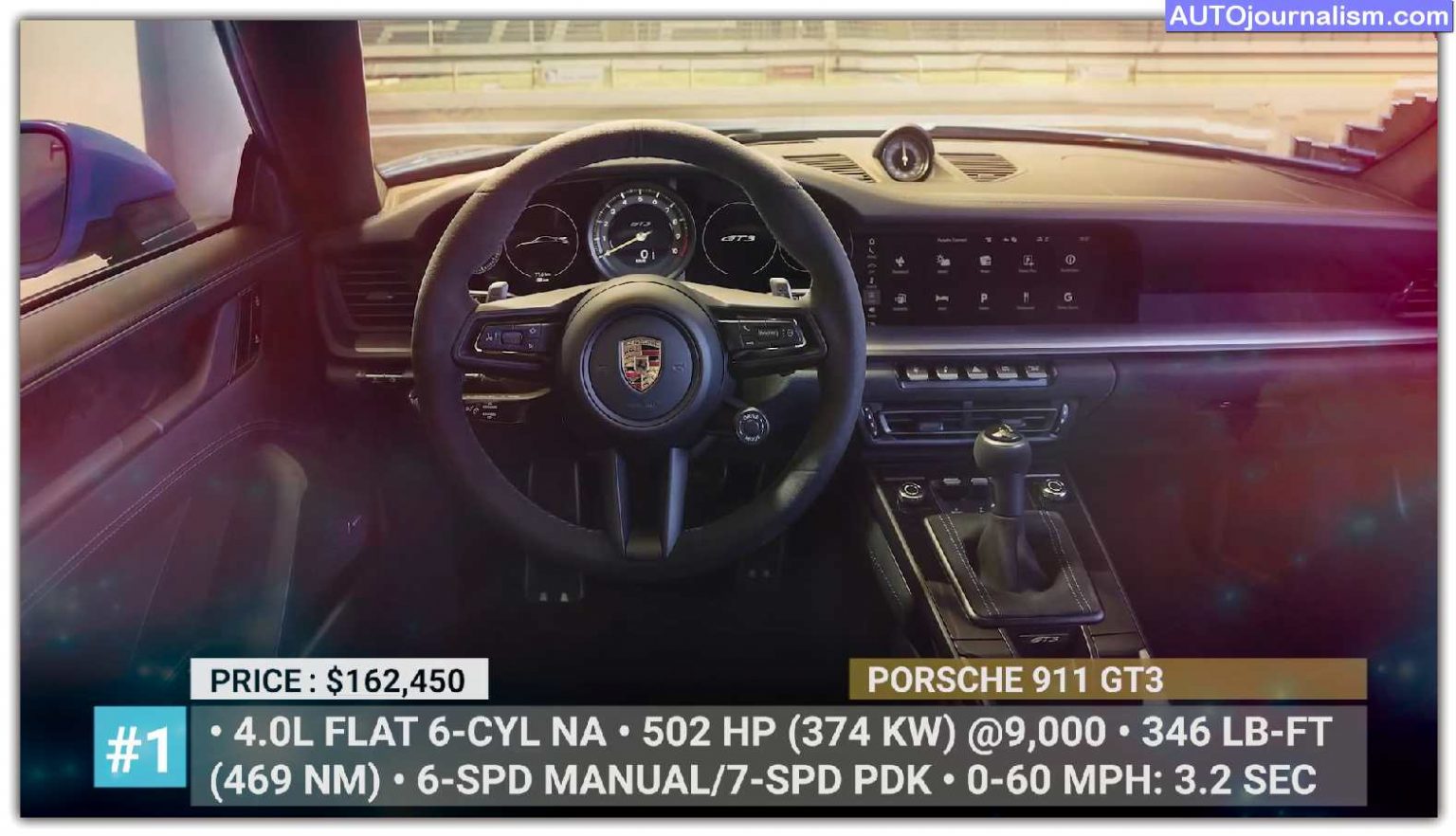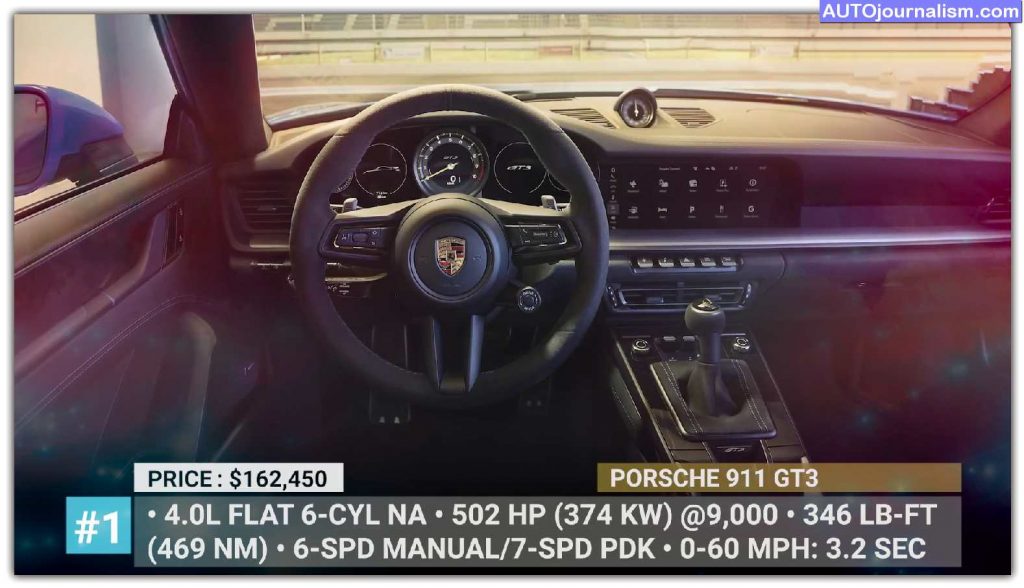 2. BMW M4 COMPETITION XDRIVE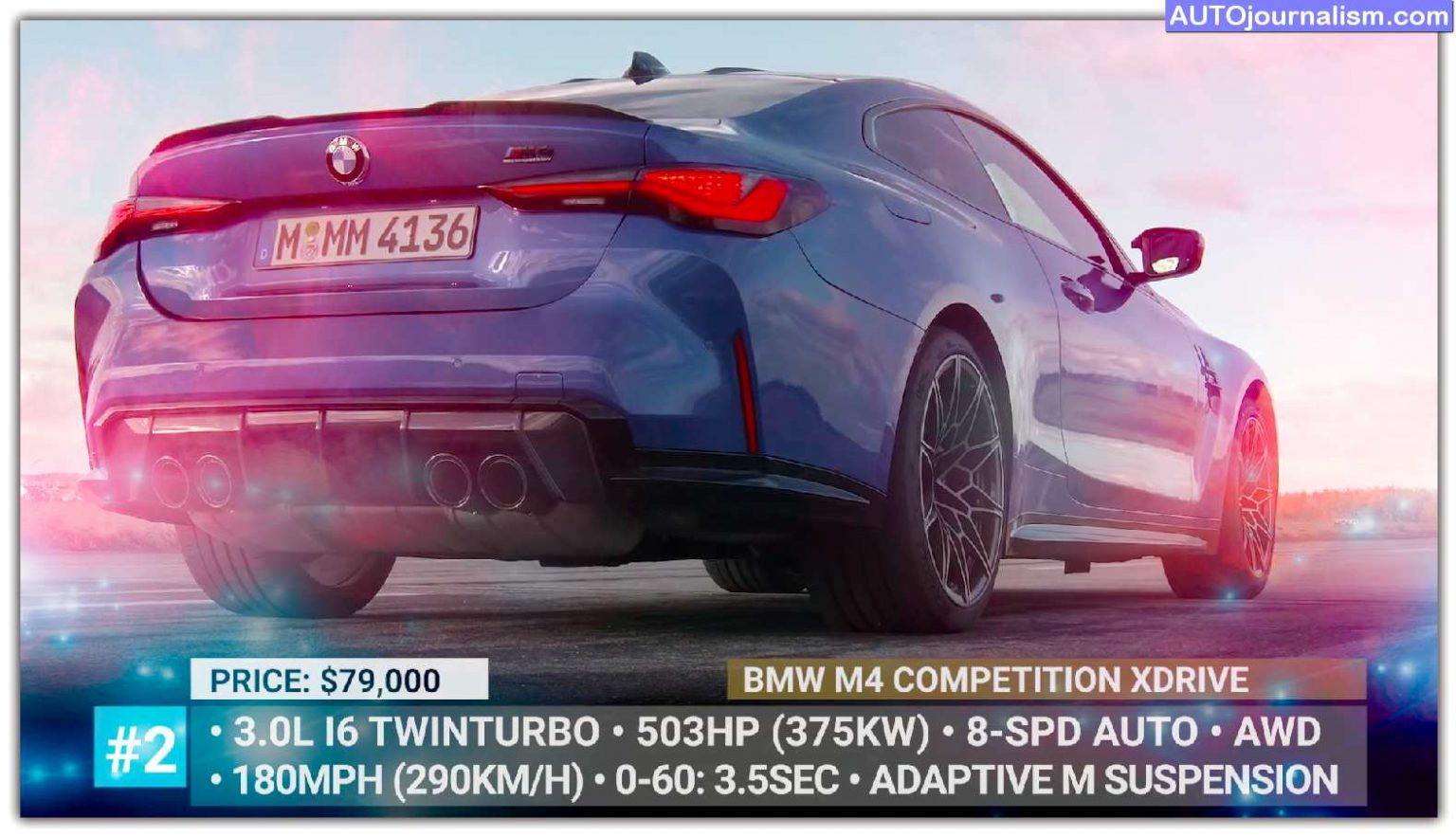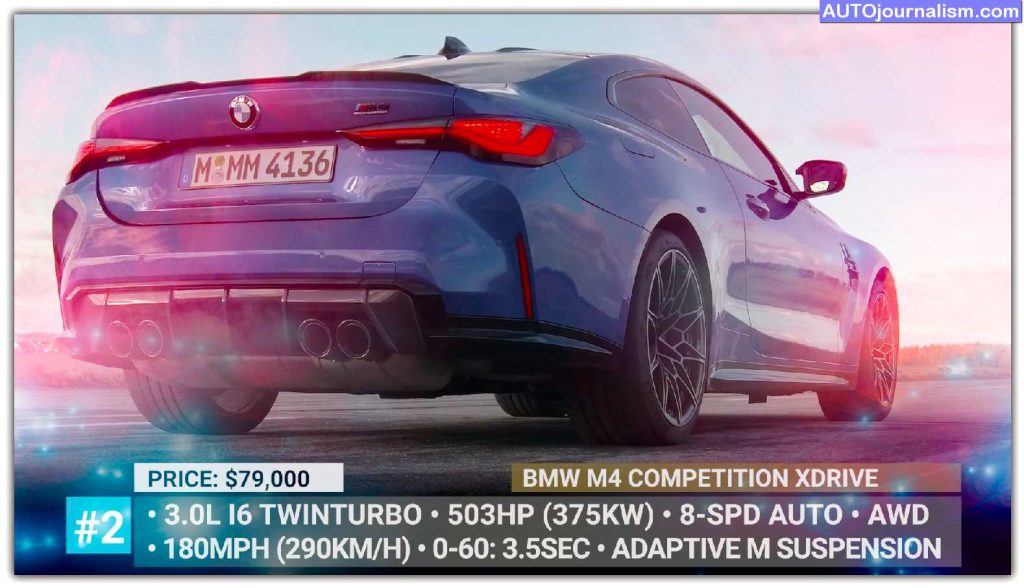 BMW M4 COMPETITION XDRIVE – The new flagship of the 4 series scoop was initially released in a traditional rear-wheel-drive configuration, but it is now being joined by the much faster all-wheel-drive version. The 3 liters inline 620 turbos is still present, but gear shifting is handled by an 8-speed amp Steptronic torque converter by cf instead of a manual 6b transmission. As before the m4 competition, the top speed with the optional amp output package will reach 180 miles per hour, with superior suspension, brakes, and branded differential quad pipes exhaust, as well as model-specific interior design with optional carbon bucket seats.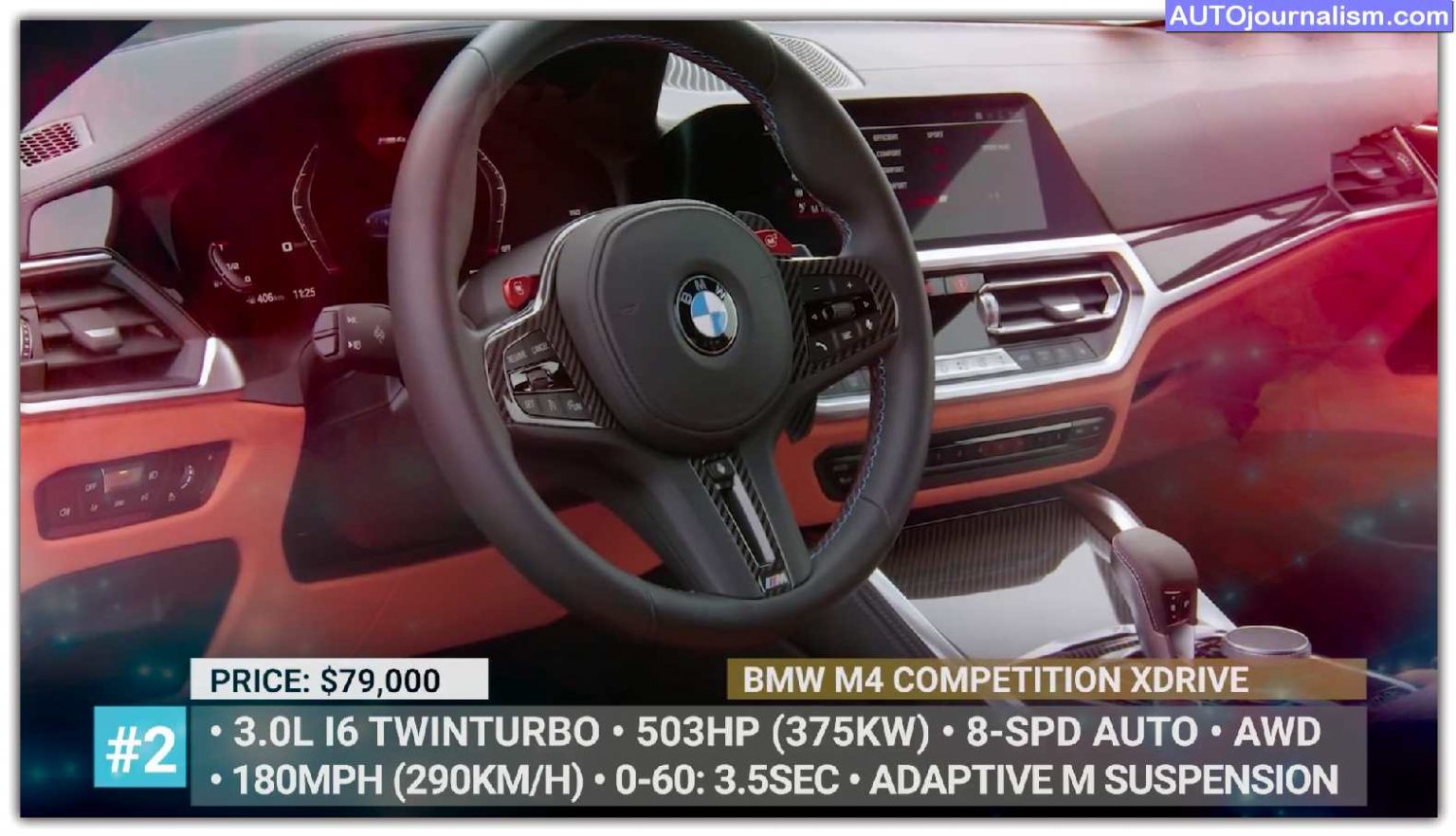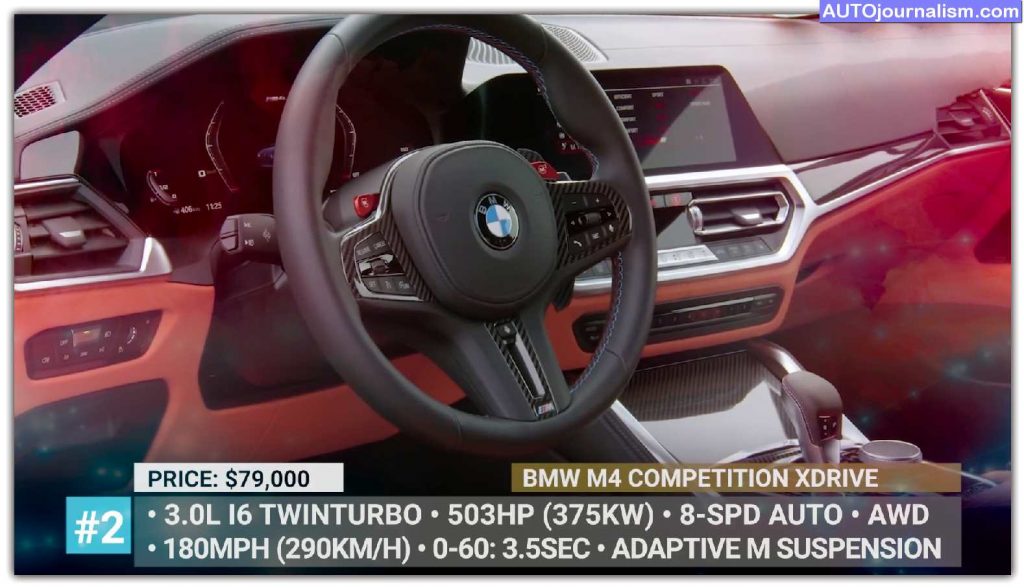 3. NISSAN Z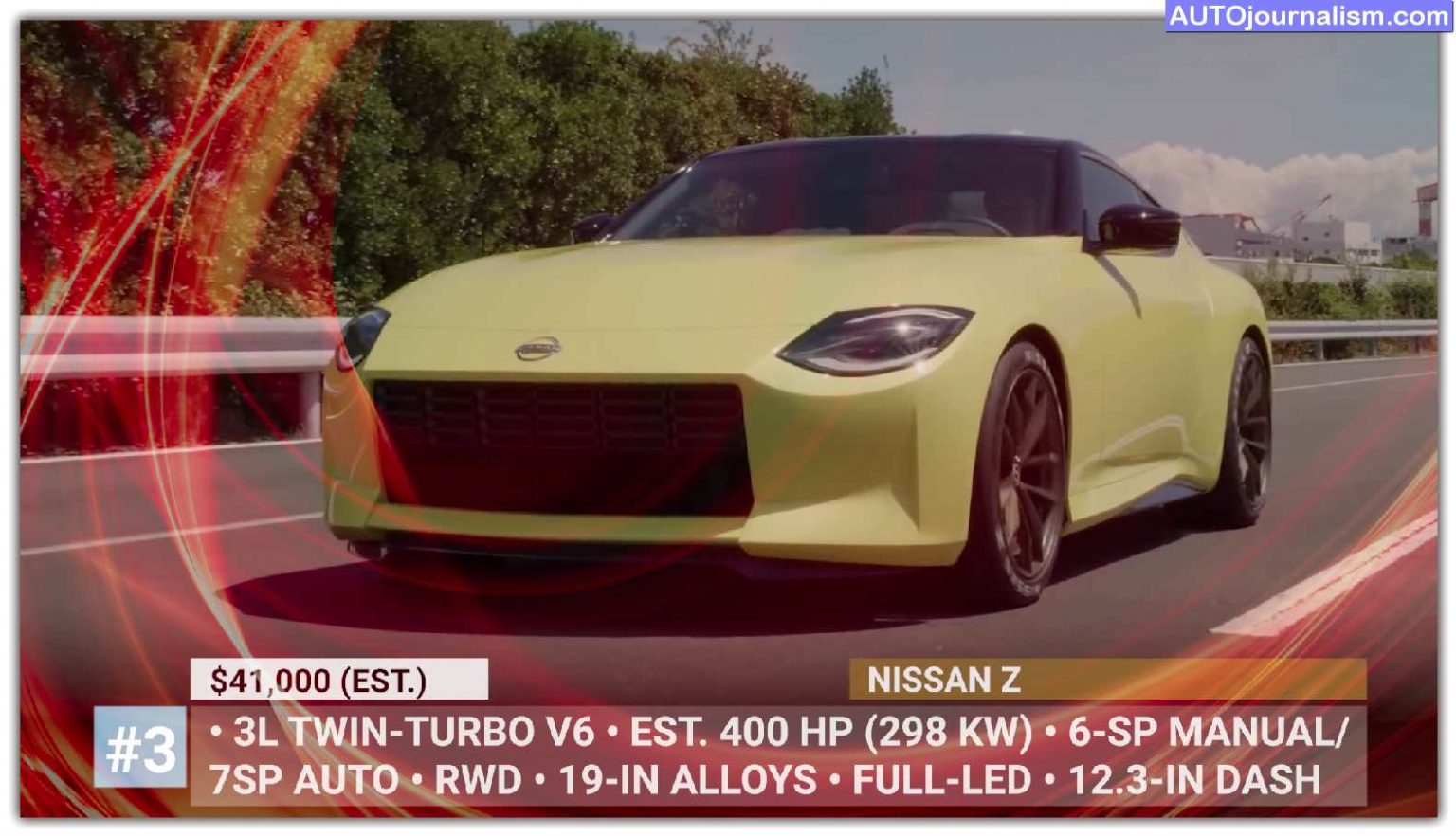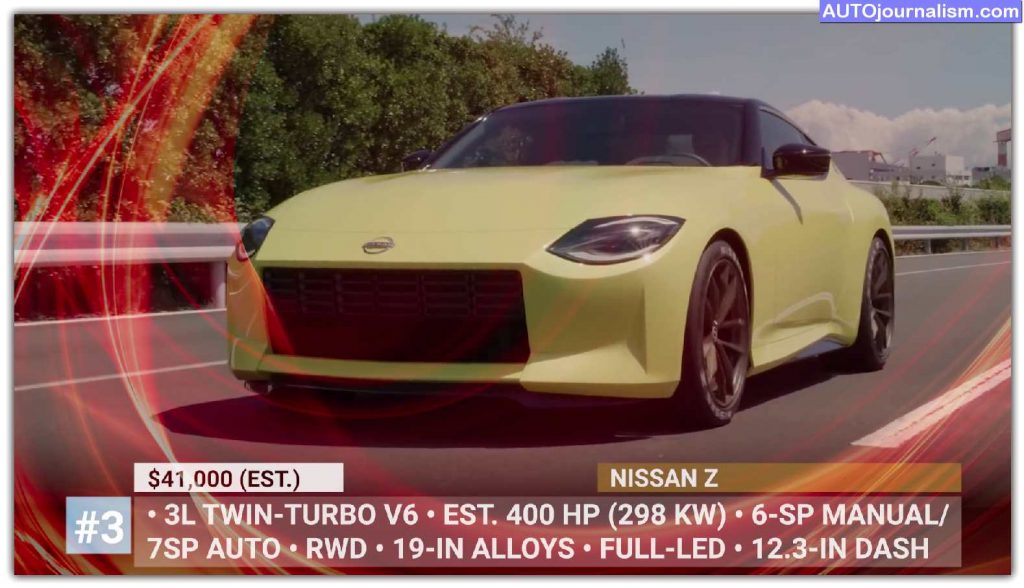 NISSAN Z –  The seventh generation of the c power is finally here, with a reimagined exterior that pays homage to its now-iconic predecessors. Teardrop-led headlights, long bonnets, rectangular grille, and a glossy black panel in the back that covers the taillights are all part of this package. The newcomer is said to be based on the 370z chassis with rear-wheel drive, but the ride is lower and the bodywork is five inches longer, according to unconfirmed information. The new Nissan z would get a 300 horsepower infinity q60-derived 3-liter tune turbo v6 that could be combined with a 6-speed manual transmission, while the upcoming Mesmo will get a 400 horsepower version of the same mill from the q60 red sport 400. The 19-inch alloy wheels, carbon fiber side skirts, driver-centered cabin with a bespoke deep dash steering wheel, a 12.3-inch digital dashboard, and yellow highlights on the seats are only a few of the modern touches for this model.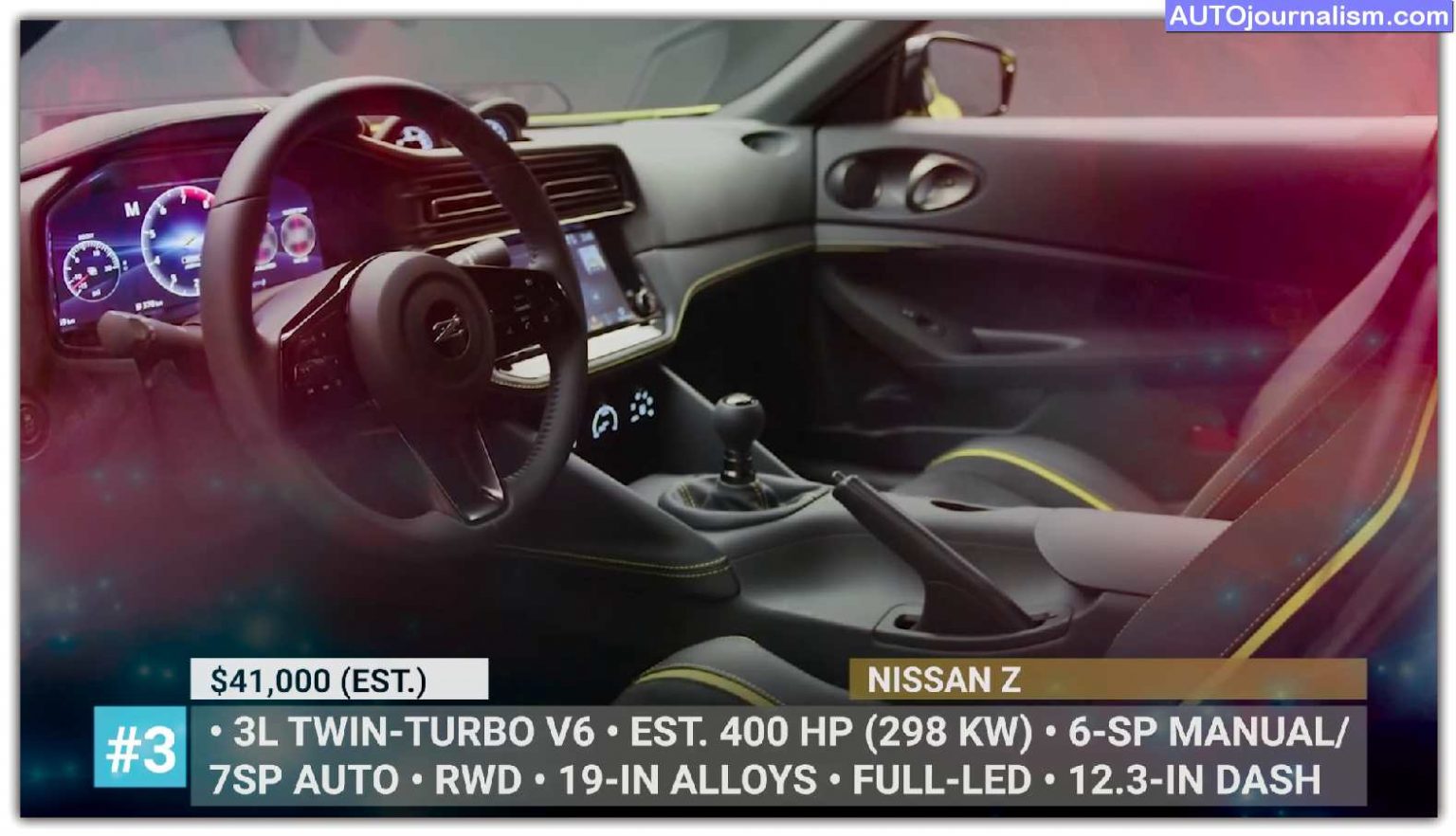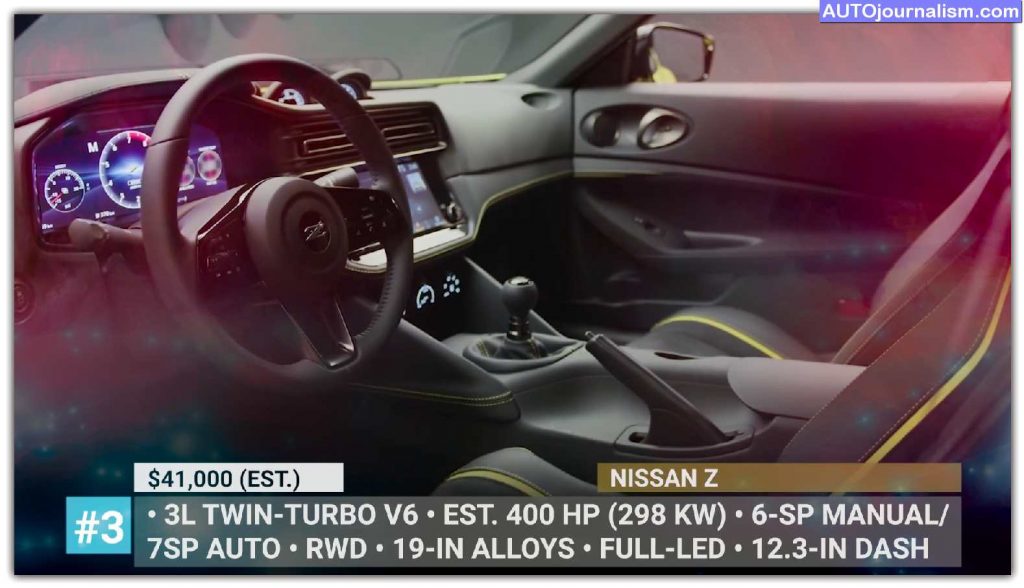 4. AUDI RS E-TRON GT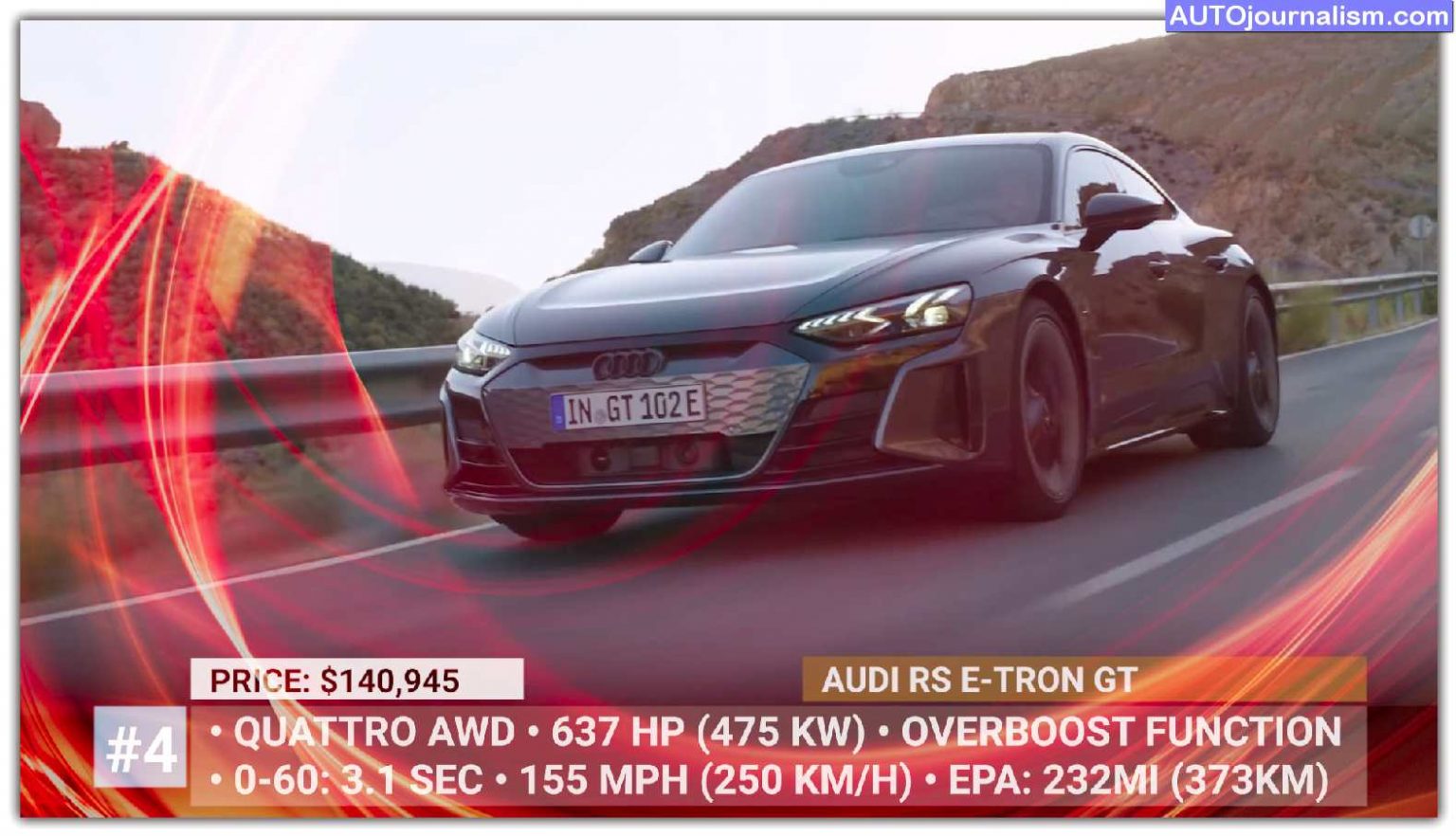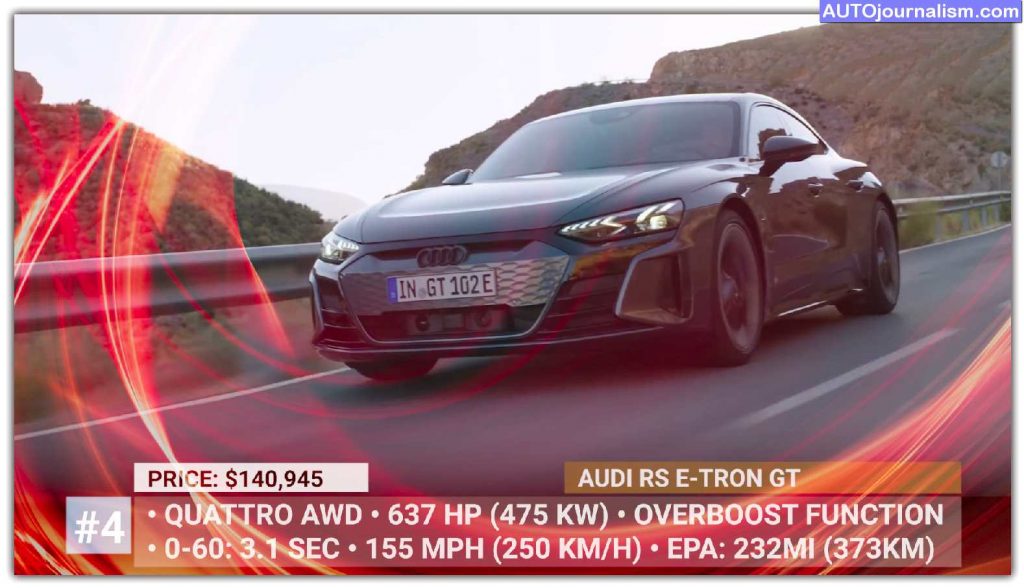 The AUDI RS E-TRON GT is essentially a re-bodied version of a more expensive Porsche take-on with certain capabilities restricted only on the software level built on the j1 performance v platform this is the first electric rs model in the history of the brand in this guy the standard 469 horsepower of the e-Tron gt is raised to 590 hp plus the so-called overdrive. A planetary two-speed transmission is used in the drivetrain for effective torque transfer at 0-60 times of 3.1 seconds and efficient operation at 155 mph. The electric Quattro all-wheel-drive system will put all four wheels in motion, and optional rear-wheel steering will increase sampling at low and high speeds. This Audi has an 800-volt battery pack architecture, which provides 232 miles of range and ultra-fast charging at 270 kilowatts. Please do not continue without liking this video; your help is what keeps us moving. Thank you in advance, and let's keep rolling.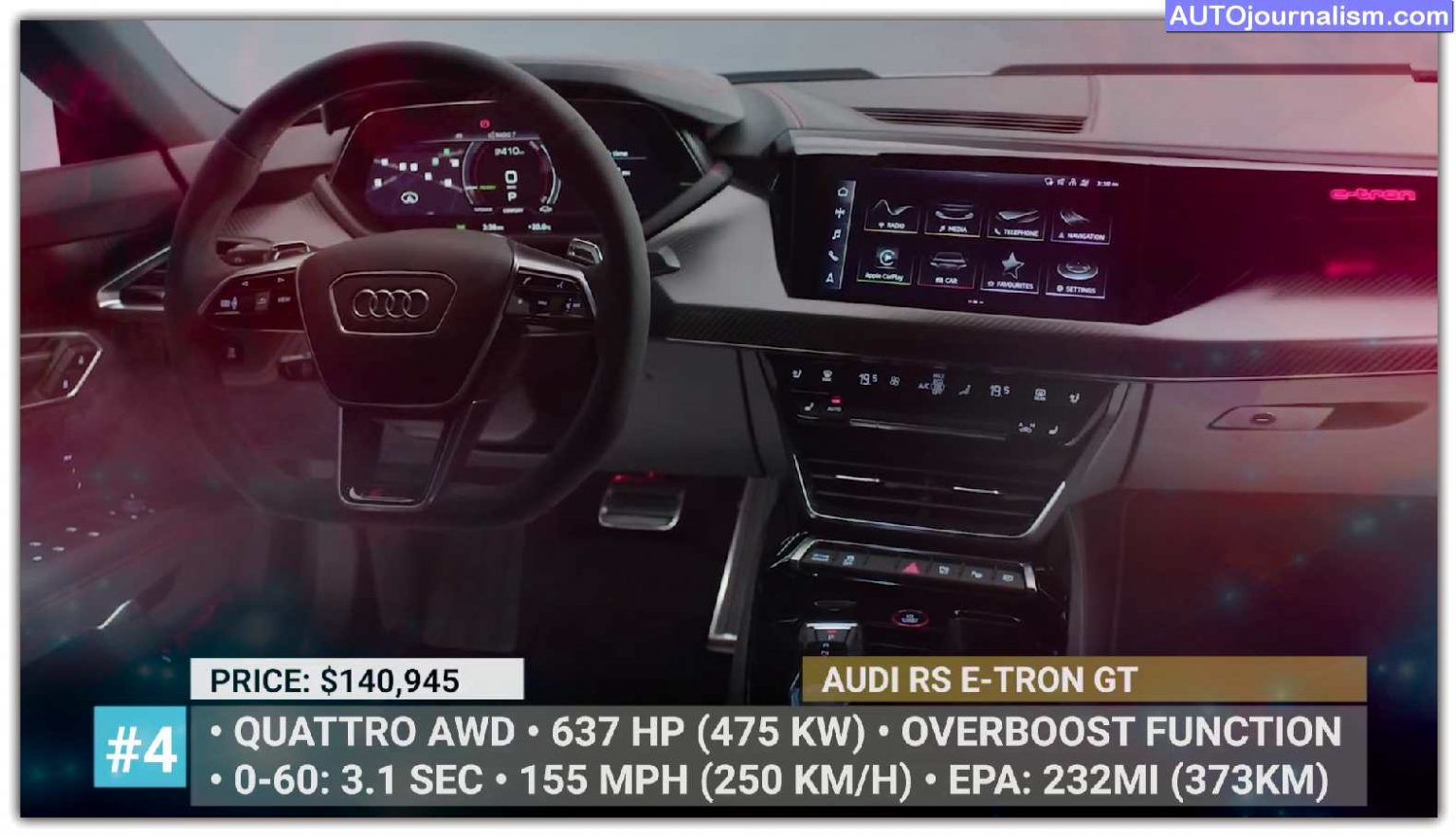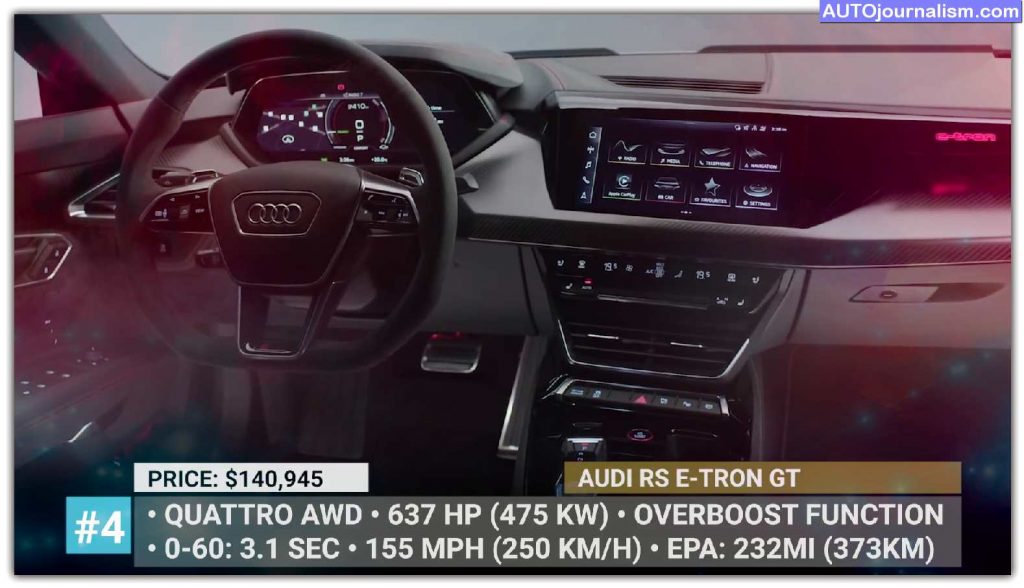 5. SUBARU BRZ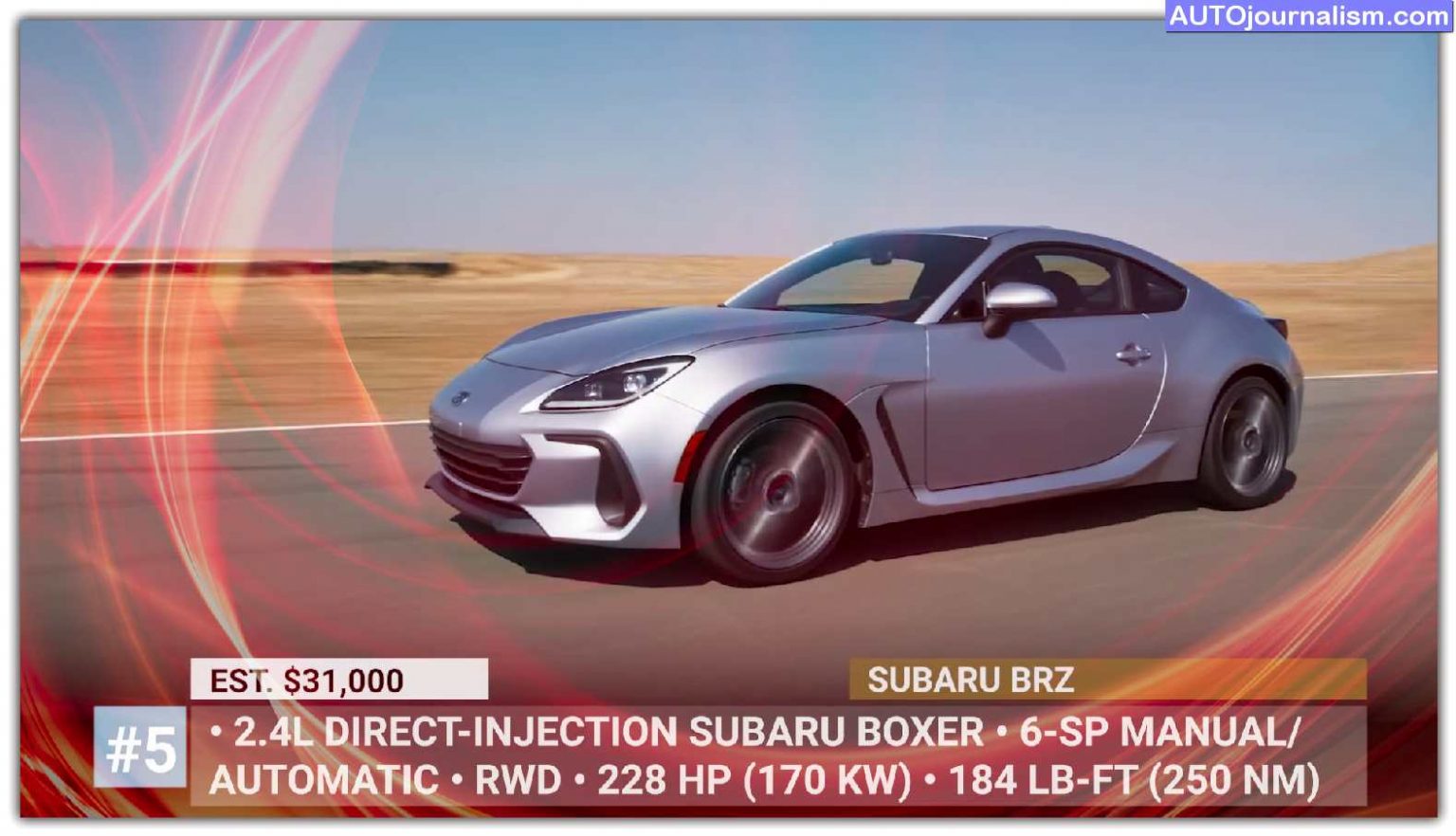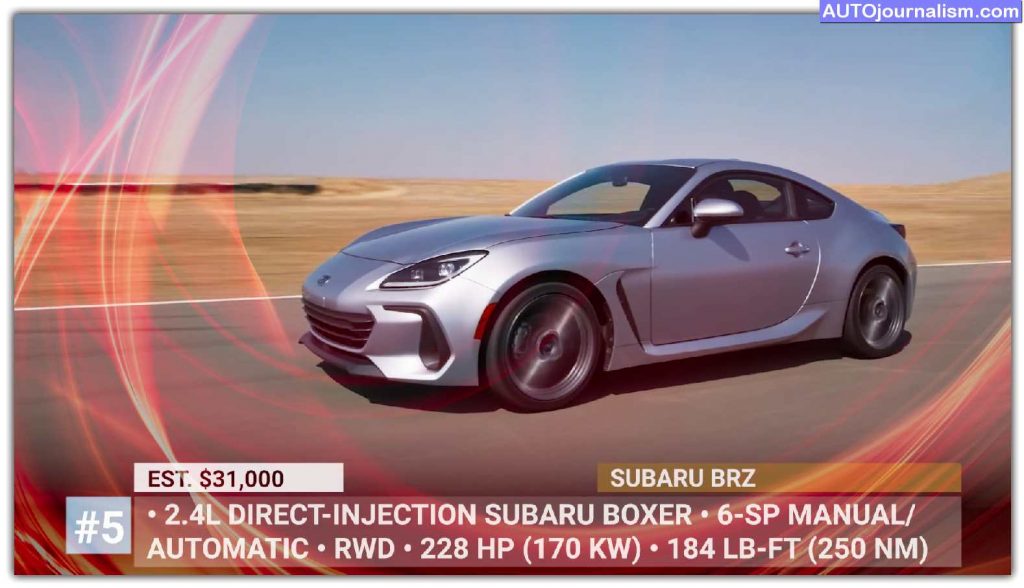 SUBARU BRZ – When Subaru failed to reveal any 2021 updates for the BRZ coupe, rumors began to circulate that it was likely to be scrapped altogether. As it turned out, the sports car skipped a year, returning all-new in 2022. The model sits half an inch lower, features new aluminum bodywork, and borrows several elements from the superglobal platform, resulting in a 50 torsional rigidity increase. as well as suspension The car retains its iconic front-engine, rear-wheel-drive configuration, but is now powered by a larger 2.4-liter direct injection super boxer that produces 228 horsepower and 184 pound-feet of torque. Michelin Pilot Sport tyres are fitted to the new super BRZ's 18-inch alloy wheels. On all automatic transmission BRZs, the braking mechanism has been updated, and the eyesight dry versus technology is now standard.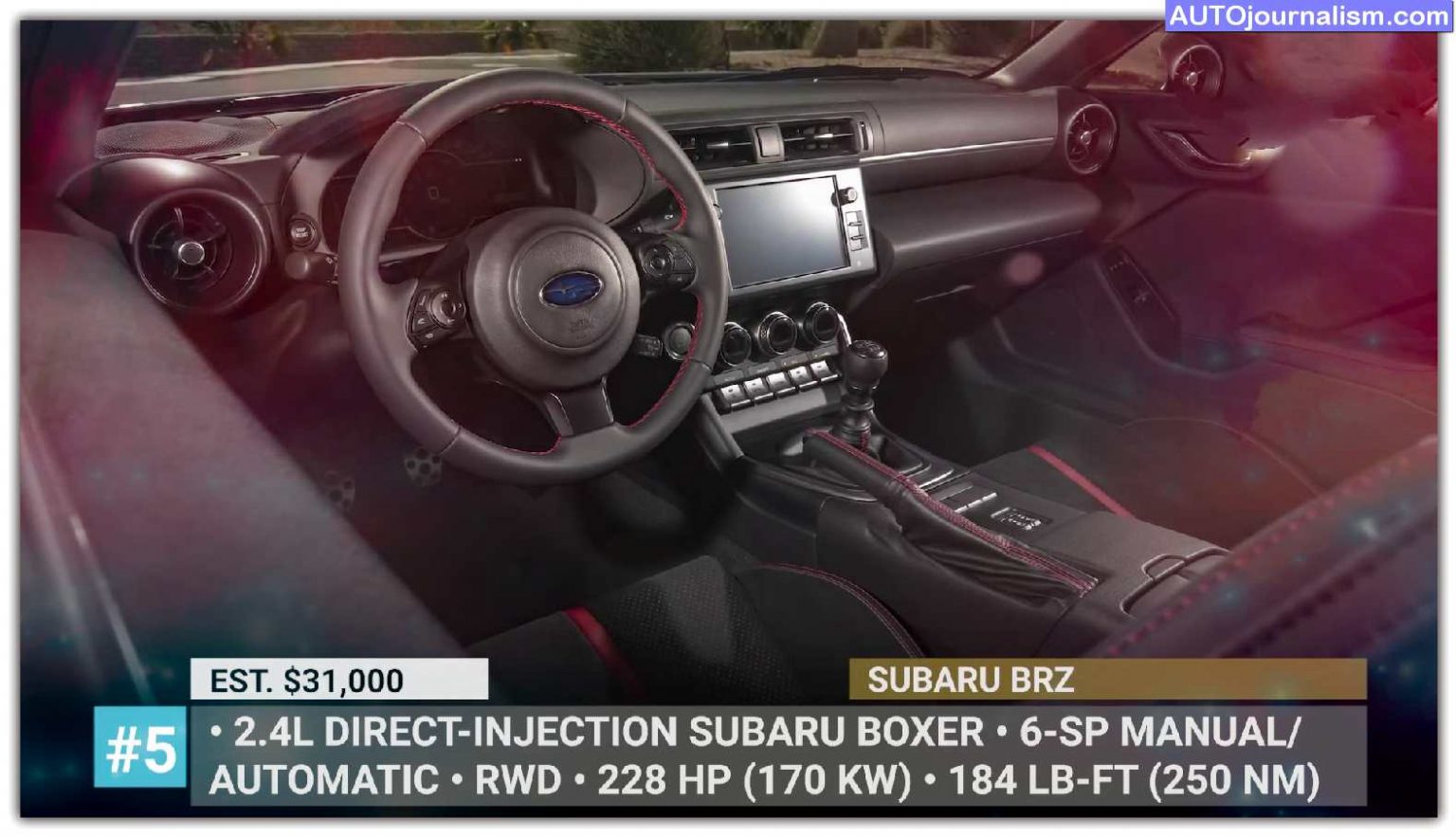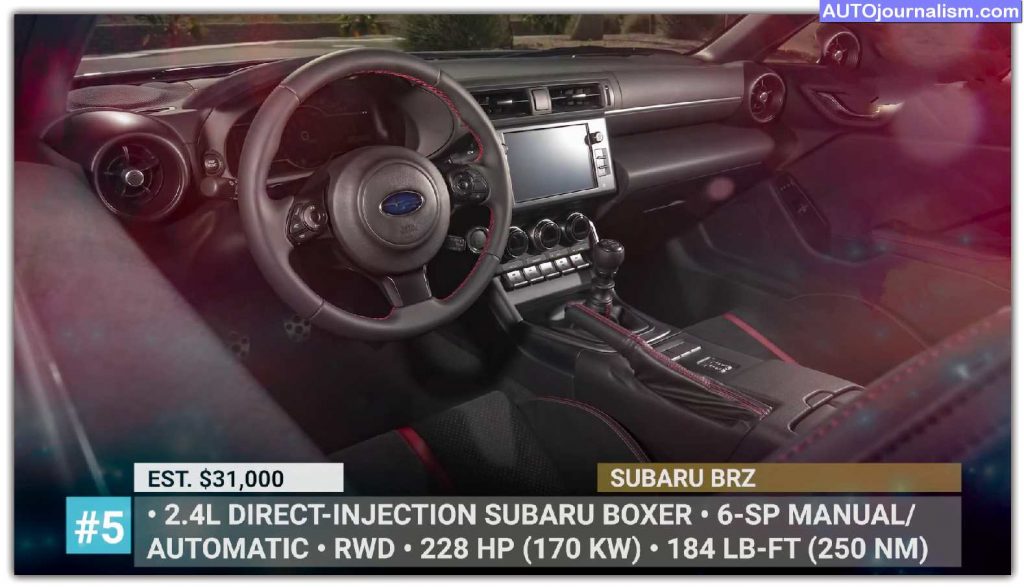 6. NISSAN GT-R SPECIAL EDITION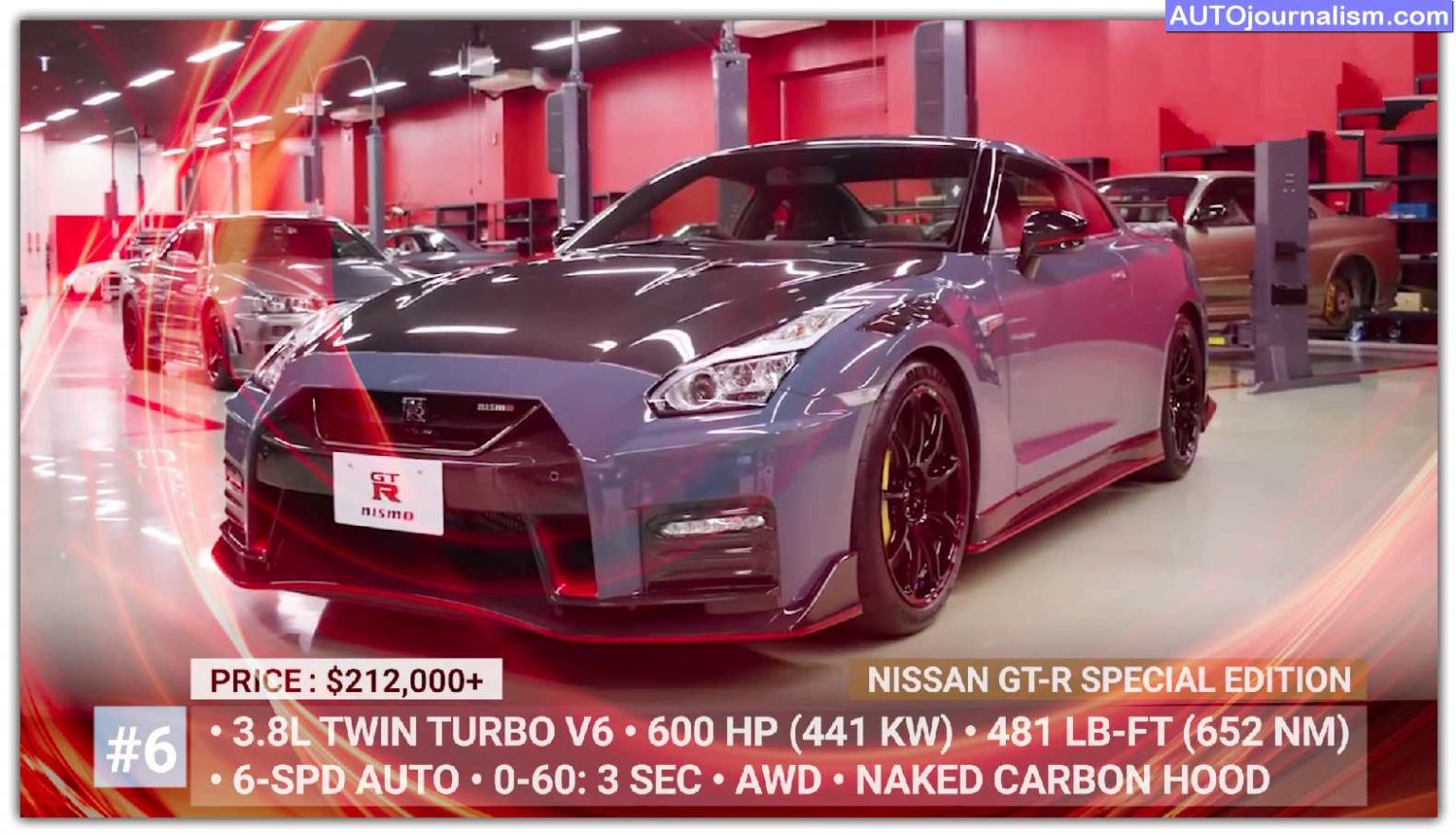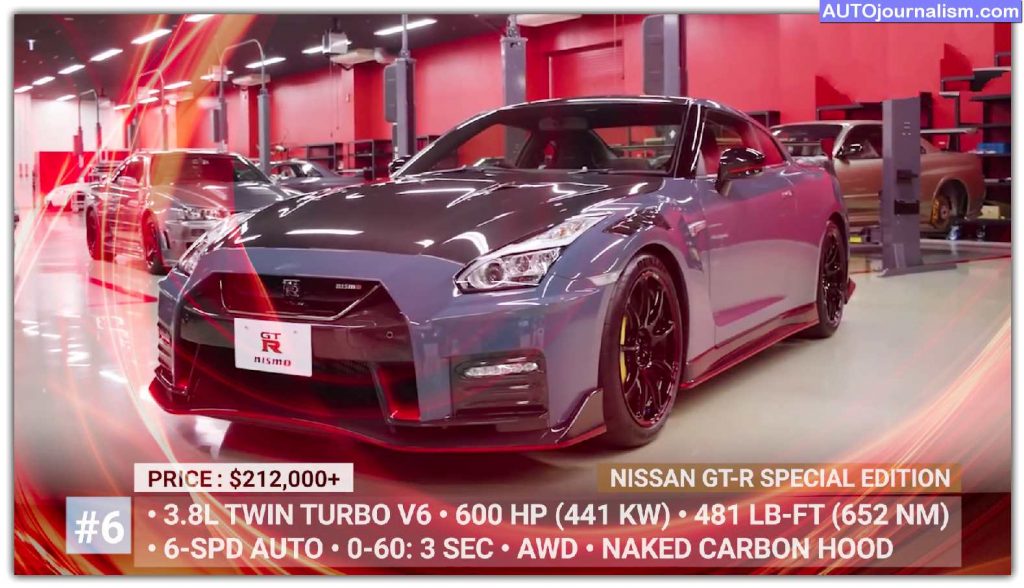 NISSAN GT-R SPECIAL EDITION –  This limited edition model is based on the upcoming GTR Nismo, which has been revised for 2022 and will go on sale this fall. Special stealth grey paint, a carbon fiber hood, and black-painted 20-inch wheels with red highlights are included on the flagship. as per normal, The coupe retains its bespoke 3.8 liters twin-turbo v6 engine, which produces 600 horsepower and 481 pound-feet of torque and is distributed to all four wheels. The special edition, according to the Japanese, receives additional powertrain tweaks such as high precision and weight balance parts that include snappier wraps and faster turbos pulling but no extra ponies. Every Nismo unit also comes with dual-zone climate control heated front seats and an 8-inch touchscreen that is only available to Apple owners.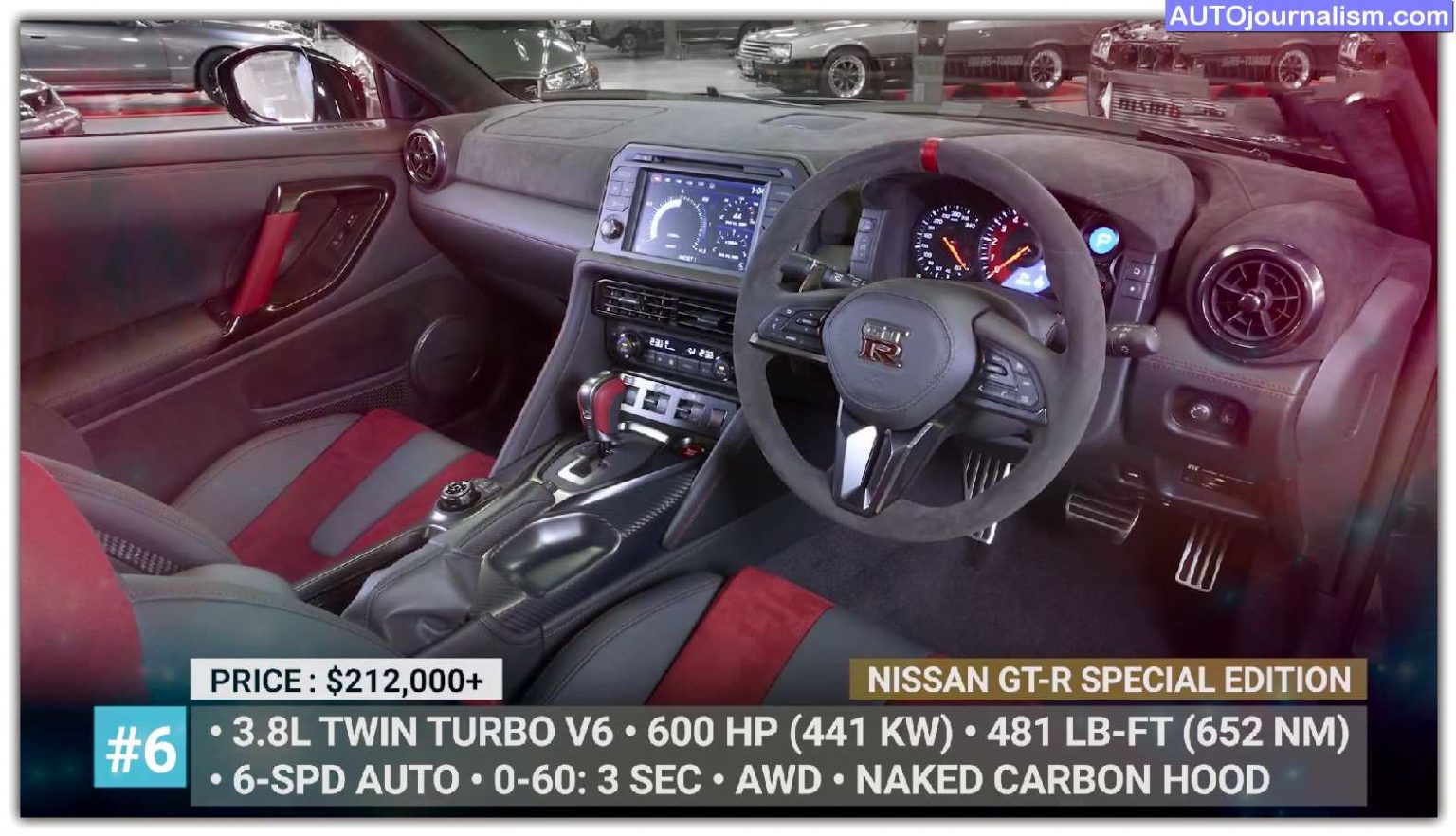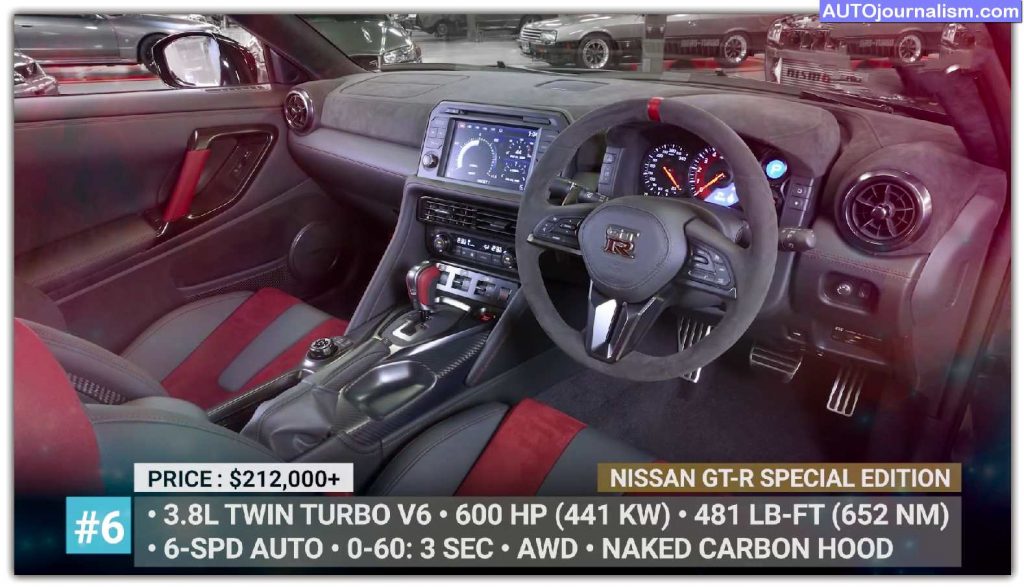 7. TOYOTA GR 86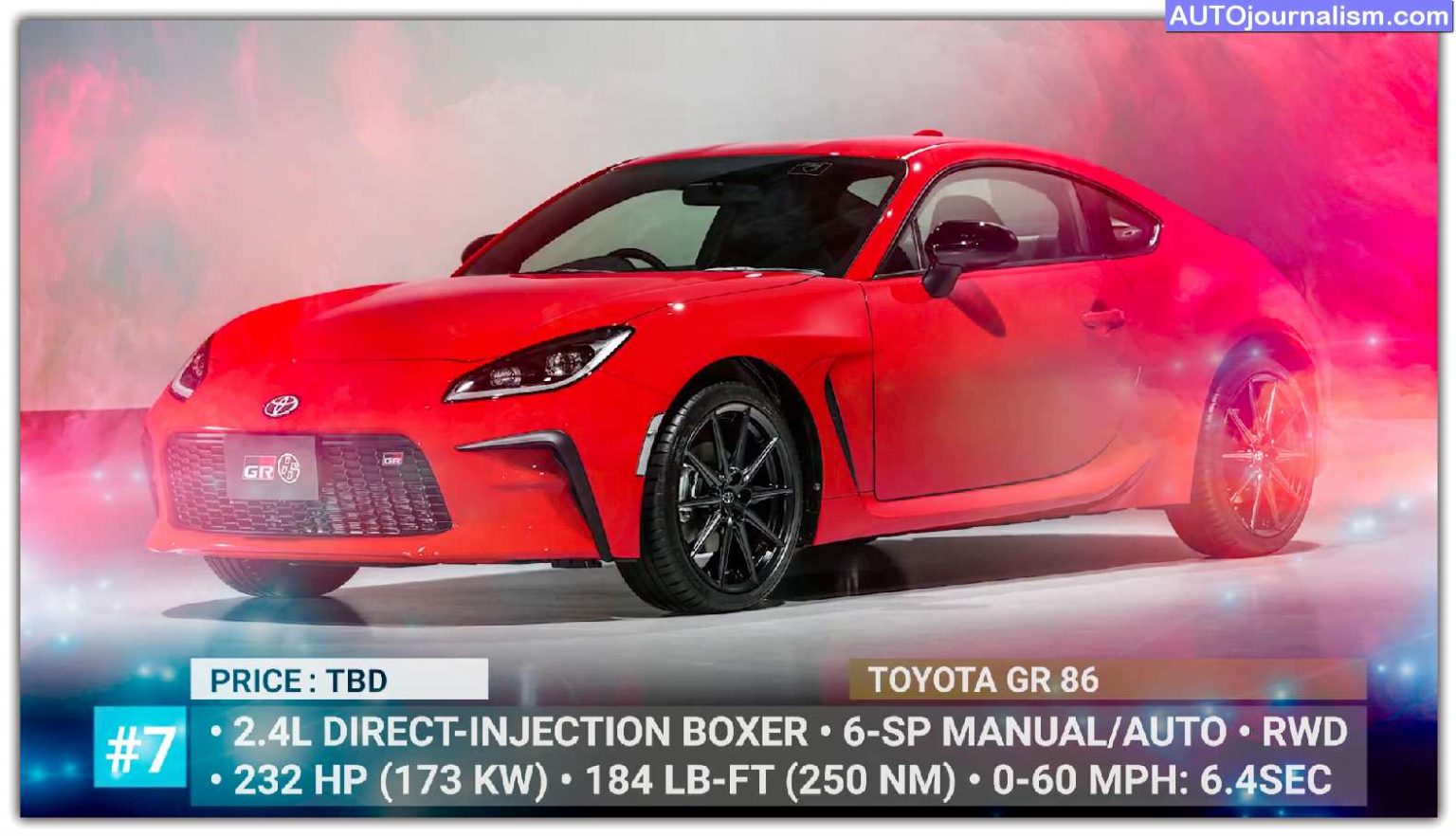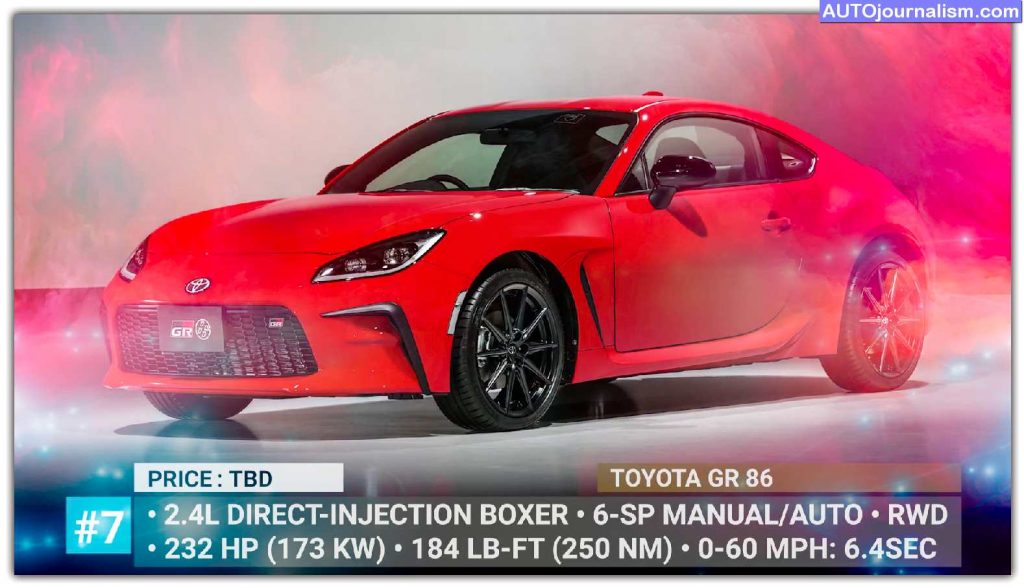 TOYOTA GR 86 – The 86 coupe, now known as the gr86, enters its second generation in 2022, becoming the third member of the euro's performance-focused hr family. Since the car is based on the same design as the BRC, it provides a 50 percent increase in torsional rigidity. It does, however, get a special front end with a practical matrix grille and a few motorsports-derived aerodynamic elements, as well as Macpherson strat front suspension and a lower center of gravity. The new gr86 is powered by a 2.4-liter boxer engine that produces 232 horsepower, which is more than the Subaru. Technology-wise, the car relies on a new 7-inch TFT display and a suite of safety and driver-assist features.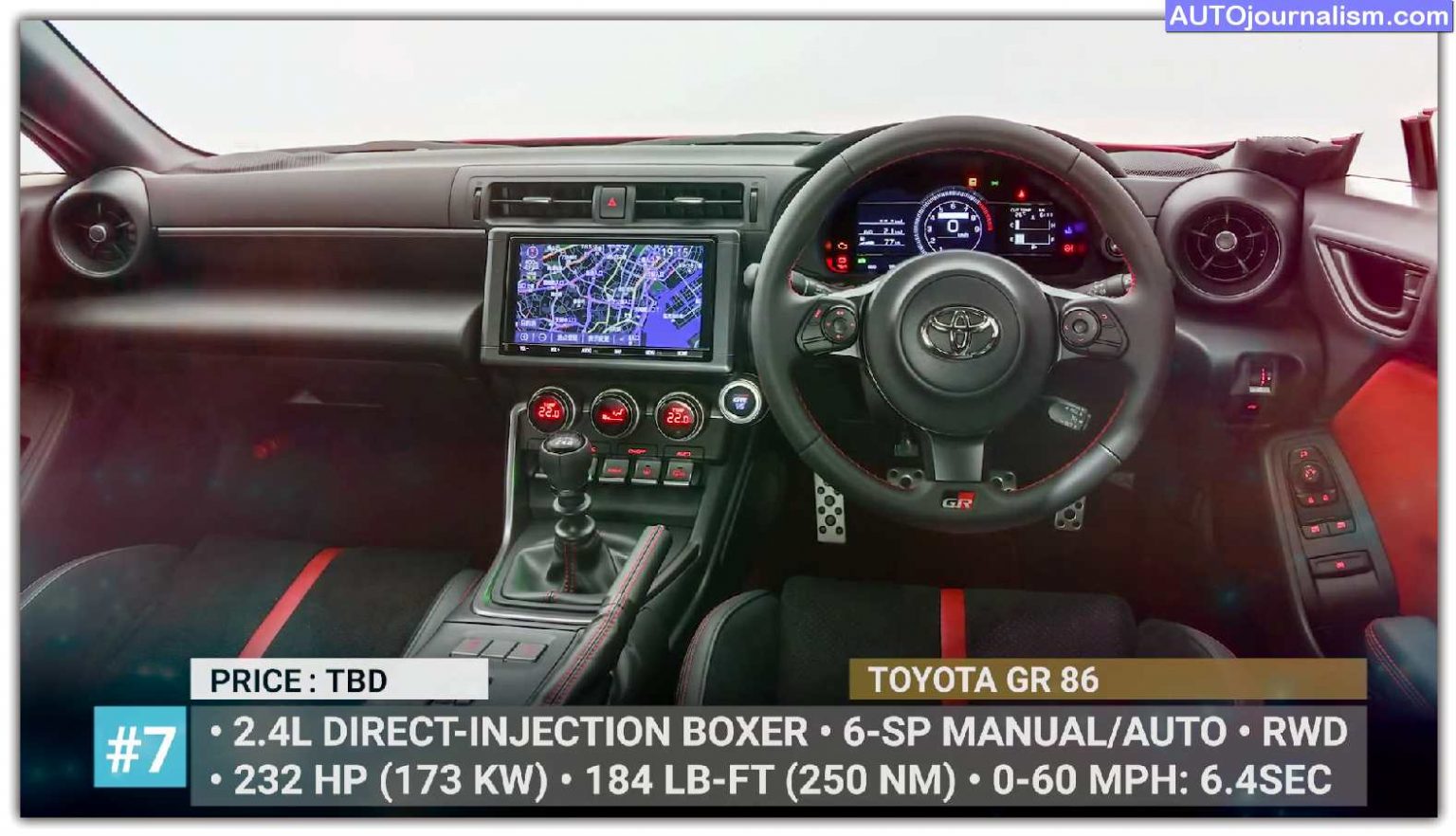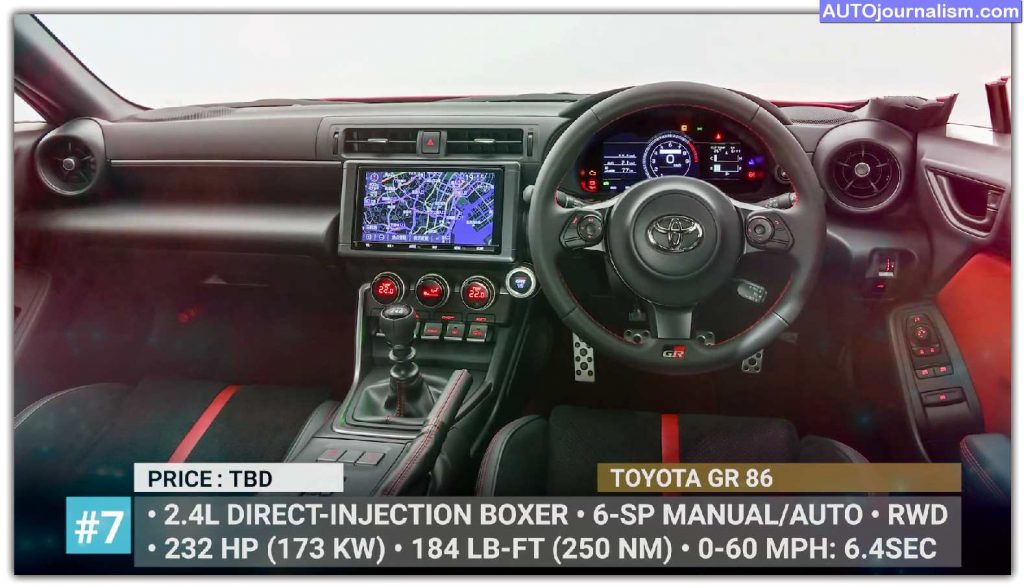 8. HYUNDAI KONA N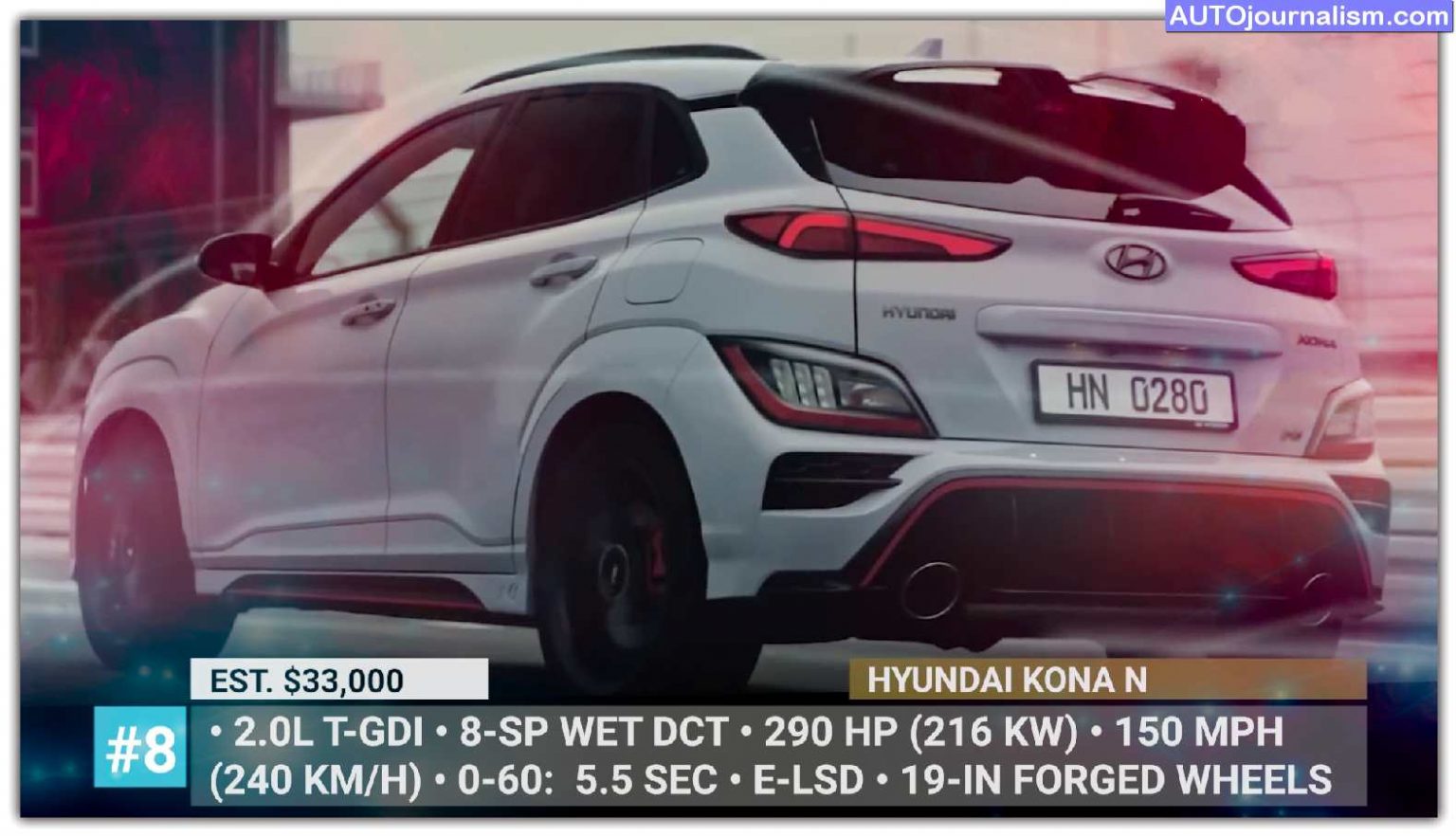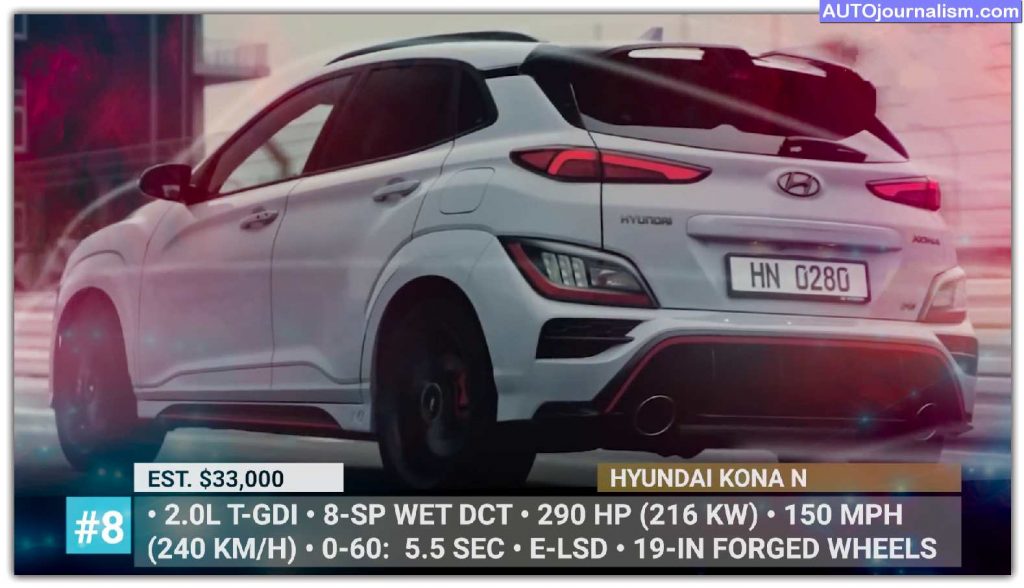 HYUNDAI KONA N – By 2022, Hyundai's and performance brand's models, as well as online-branded models, will total 18 units in this lineup, making Kona the first true hot SUV with racetrack capability and utility vehicle versatility. First and foremost, the sport's capacity is supported by a 280 horsepower 2.0-liter turbo GDI engine paired with an in-house built 8-speed web dual-clutch transmission control unit that was tuned for a which allowed faster shifting and exclusive driving features such as the end grunt change that traces the horsepower output to 290. With enabled launch control, the all-new Kona n accelerates to 60 mph in 5.5 seconds and tops out at 150 mph. Finally, raw driving emotions are provided by an electronic limited-slip differential, 19-inch forged wheels, performance brakes, and tyres, racing head-up display, and a specific interior with blue accents.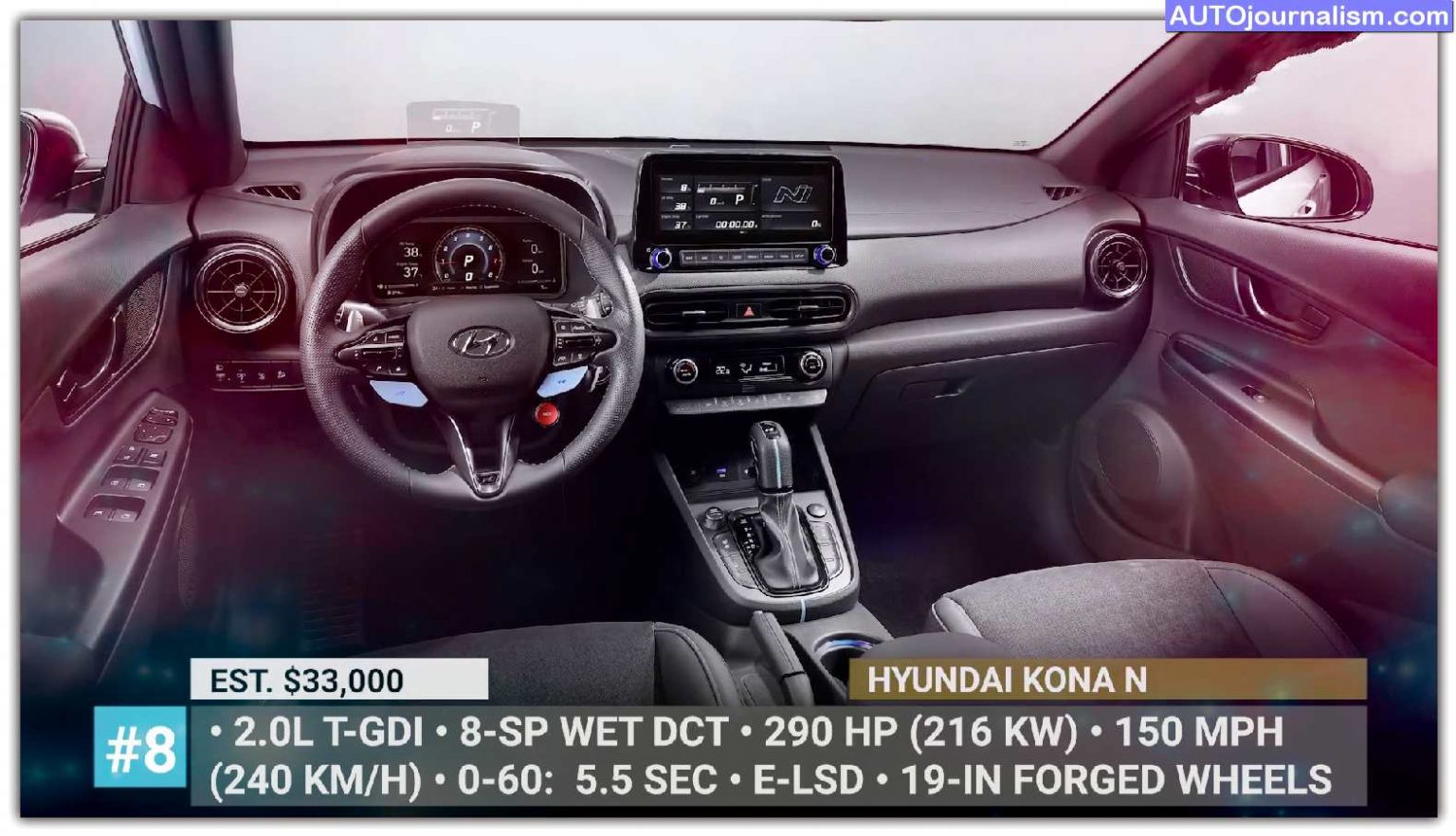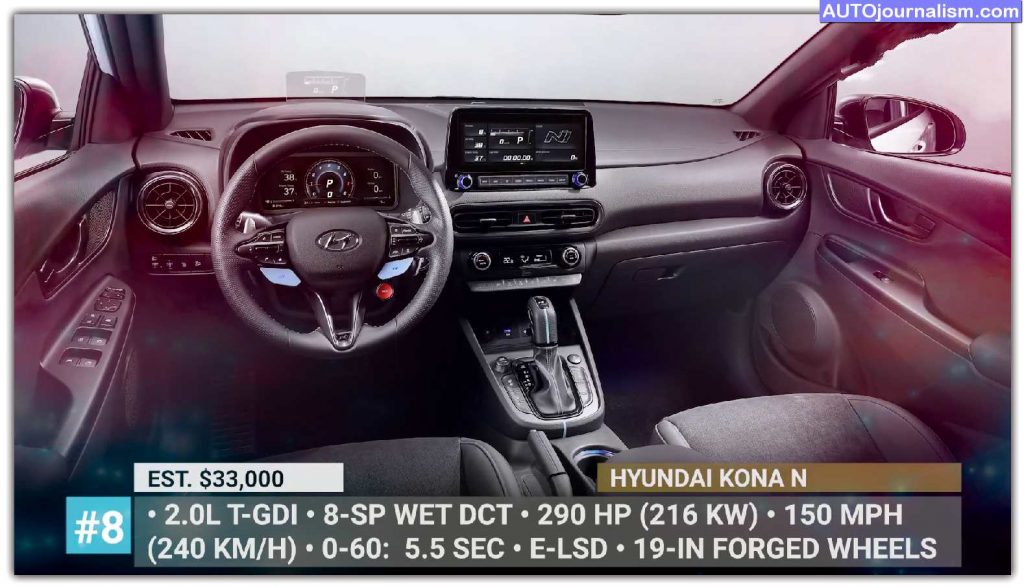 9. SUZUKI MISANO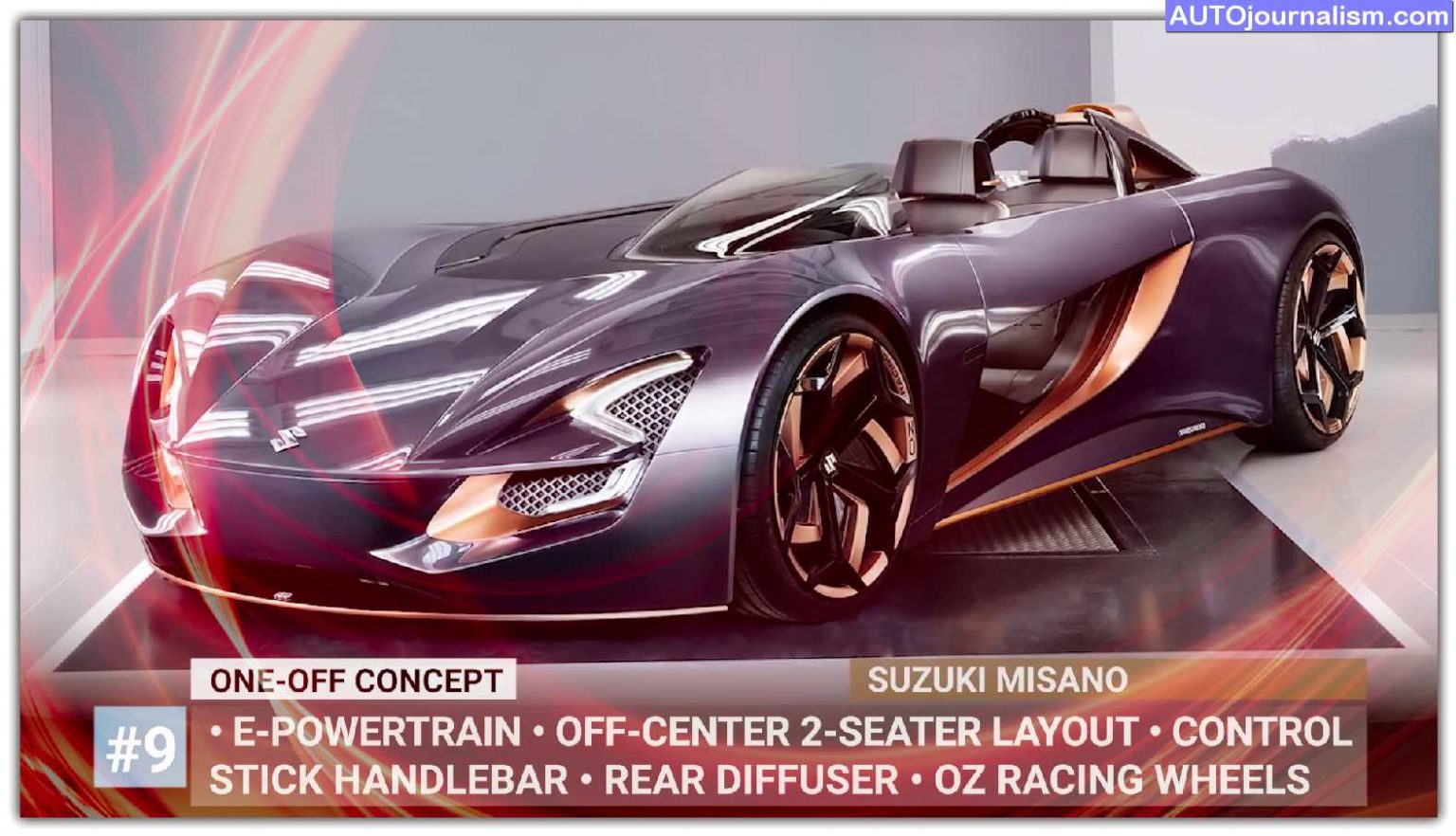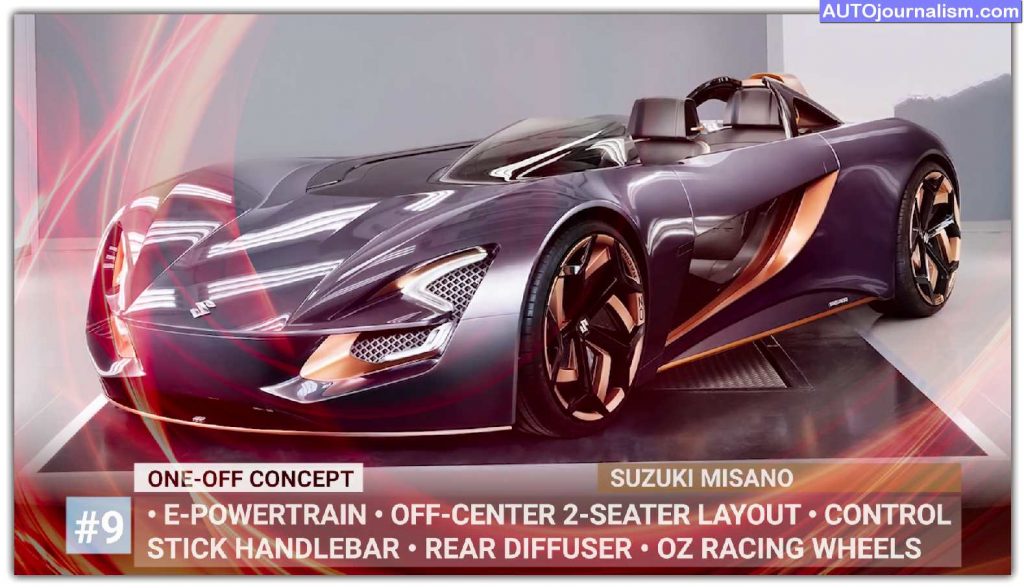 SUZUKI MISANO – The Suzuki Misano project, created by a group of students from a Turin-based institute of European design, is an electric sports car influenced by Suzuki's performance bikes and designed to existing supercar design standards. Copper accents abound on the arrow-shaped bodywork. It's accentuated even more by the big racing wheels. and a sharp front fascia with s-shaped headlights and large air intakes named after a popular Italian race track the two-seater speedster features an unusual off-center seating layout where the passenger is placed directly behind the driver while the battery is mounted on the right-hand side these motorcycle vibes continue with the steering system as Misano has a control stick instead of a conventional steering wheel.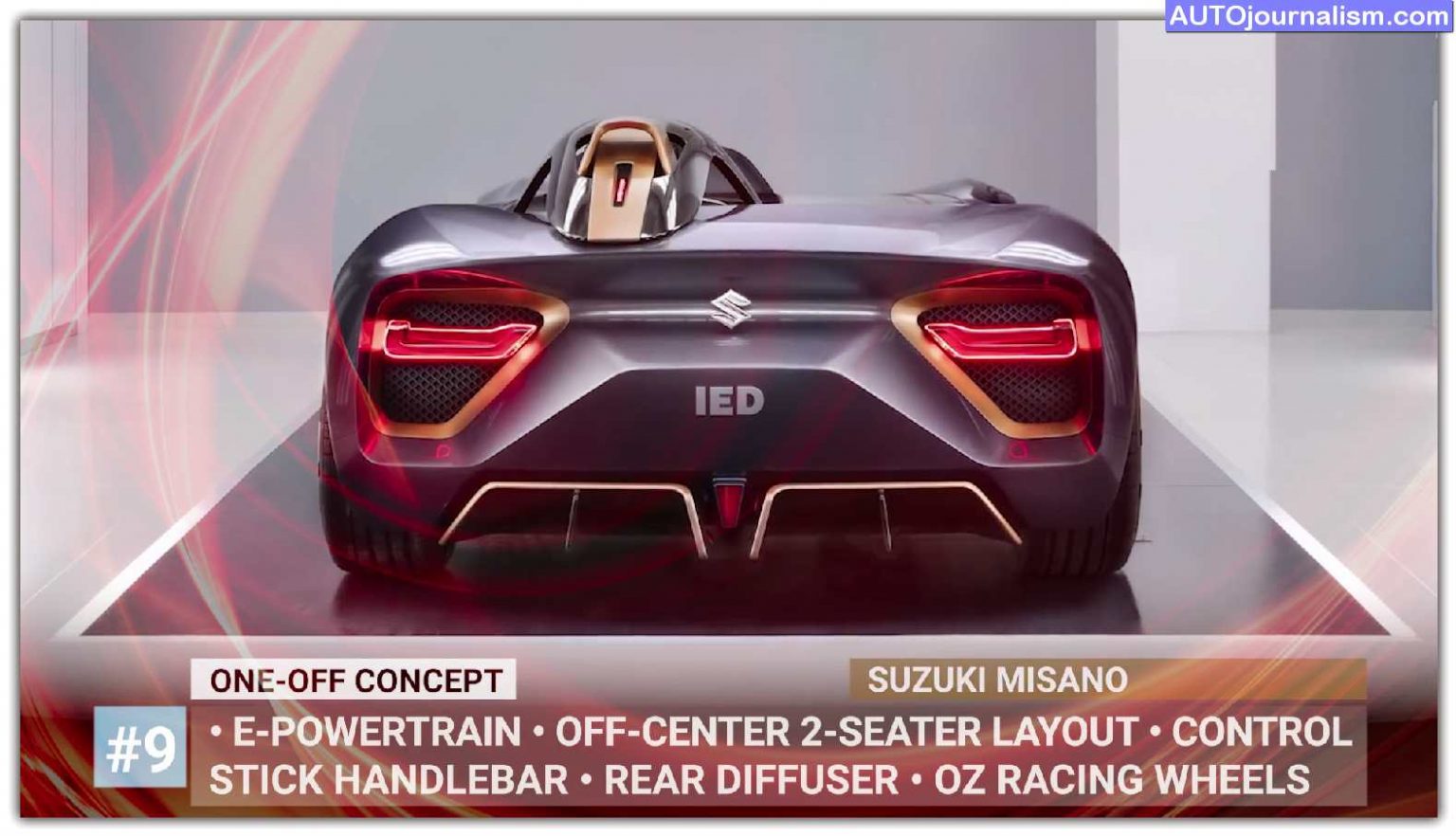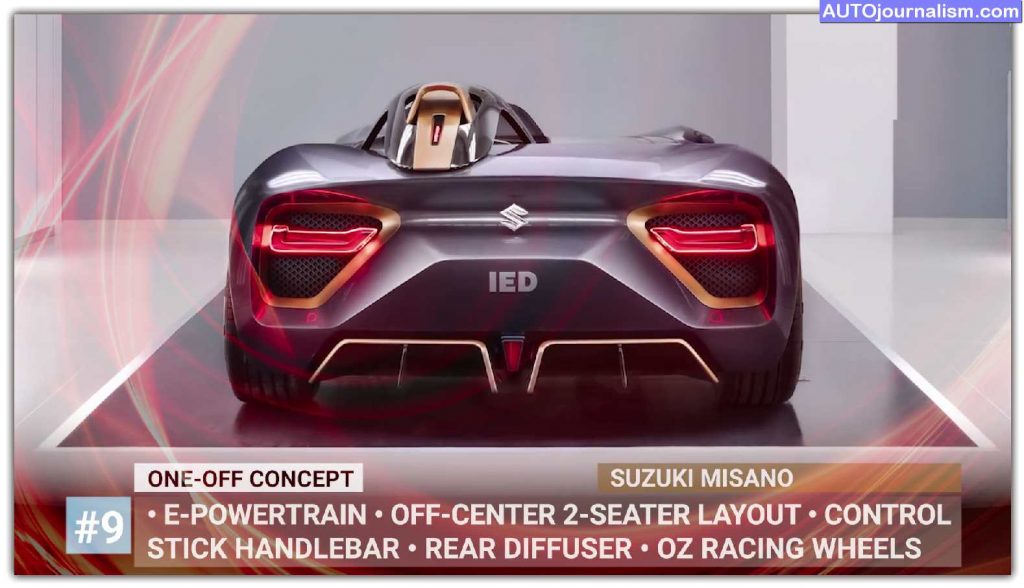 10. AUDI TT RS 40 YEARS OF QUATTRO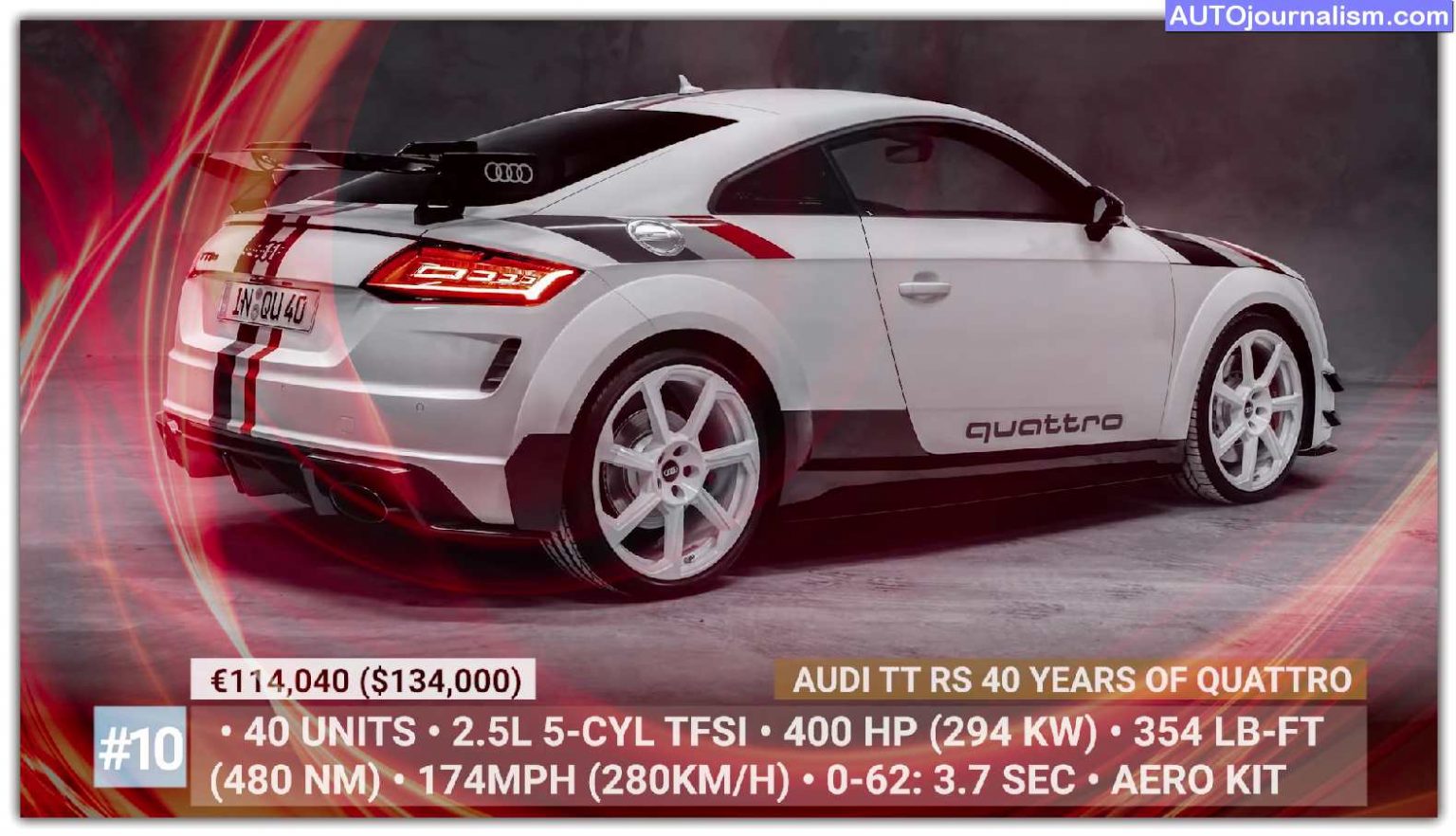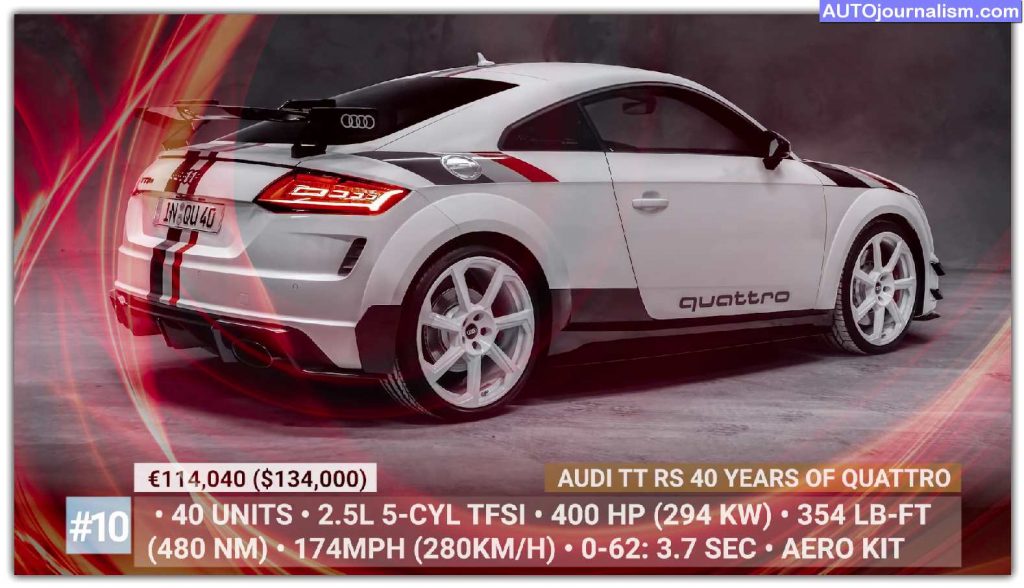 AUDI TT RS 40 YEARS OF QUATTRO – As the name implies, this edition of the TT RS honors the 40th anniversary of Audi's Quattro all-wheel-drive system. The model is finished in lp and white with racing stripes inspired by the Audi sport Quattro s1. It also comes with a special wind tunnel-tested arrow package that includes a wide rear wing and front splitter. and hand extensions on the spoiler The special edition's 20-inch wheels are painted white and have red brake calipers lurking from behind. The power comes from a 2.5 liter 5-cylinder turbo engine that produces 400 horsepower and allows the car to accelerate from 0 to 60 in 3.7 seconds. How did you find the latest 2022 sports cars? Which one is your pick, and did we overlook any worthy newcomers? Let us know in the comments section.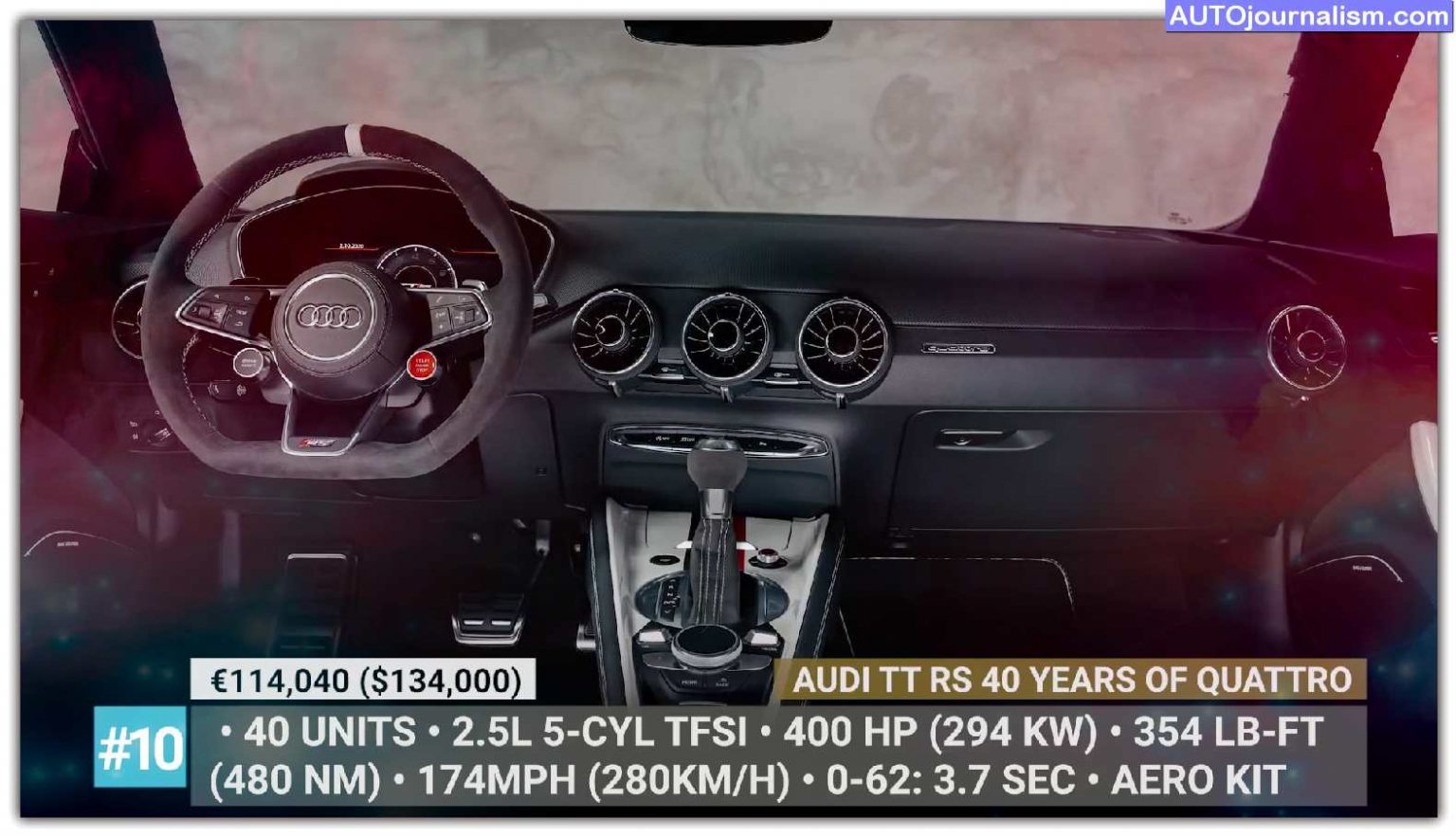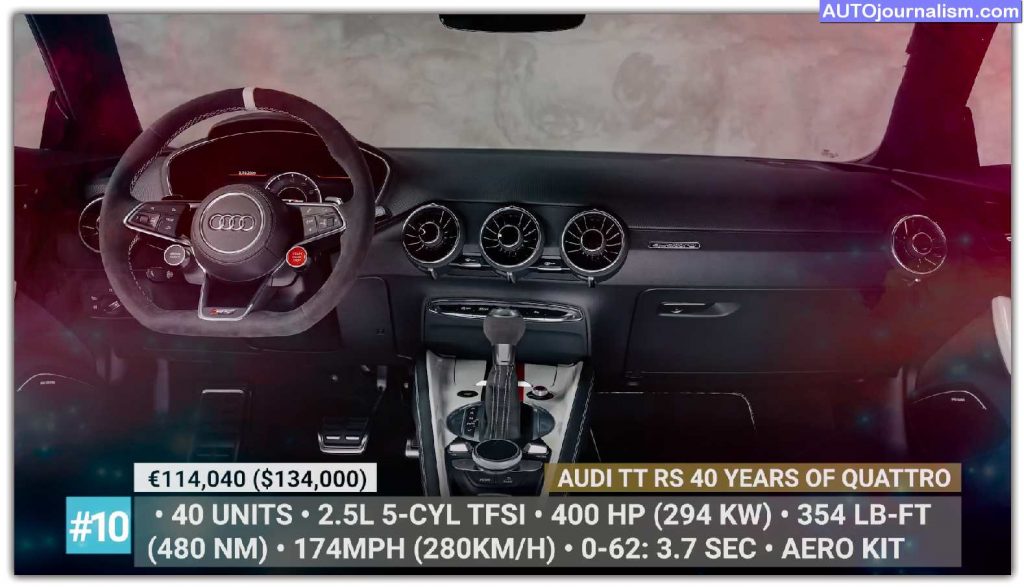 SHARE THIS POST WITH YOUR FRIENDS ( BBC )
NEXT