Top 10 Zombie Proof Cars
Here is the list of Top 10 Zombie Proof Cars, In science fiction, zombies are all the rage, but what if actual undead hordes appeared on your street tomorrow intending to kill you? Can you imagine being one of the last few survivors in a post-apocalyptic hellscape with flesh-eating monsters on every corner? If we're being honest, you won't last long without suitable arms, which includes the right kind of vehicle to help you escape? Is a flying automobile appealing, or would you prefer to fight the zombies in a high-speed super tank? There are 10 zombies in each vehicle, ensuring your survival. Let's have a look.
List of Top 10 Zombie Proof Cars
12. Hyundai Zombie Survival Car ( Zombie Proof Vehicle )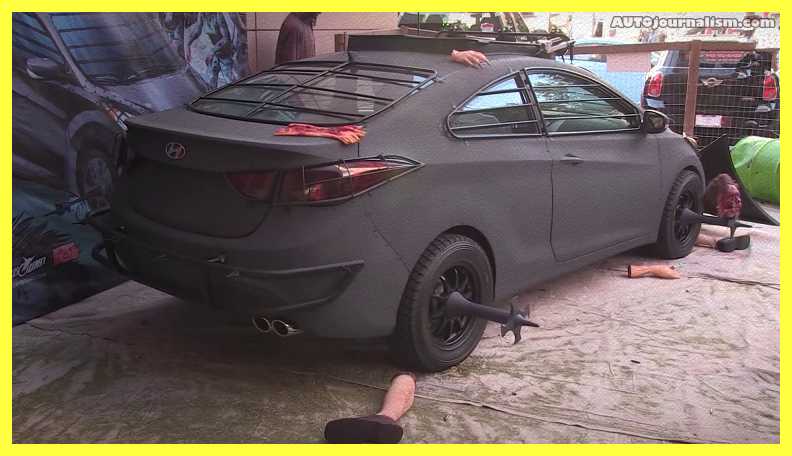 Of course, fleeing the scene in the event of a zombie attack is understandable, but how about facing the monster like a true badass? This specially prepared Hyundai Elantra coupe zombie survival machine was designed by Robert Kirkman, the creator and writer of the Walking Dead, and design craft fabrication, a California-based firm known for its race car-building skills.
It's pretty amazing how the manufacturers have turned a cheap car into a deadly machine with a corpse-catching spiked front plow, spinning wheel spikes that look like they came straight out of a James Bond movie, and a retractable fence around the sunroof to keep zombies at bay. Now it's time to start slicing and dicing zombies with a flying chainsaw.
11. Cartivator ( Zombie Proof Vehicle )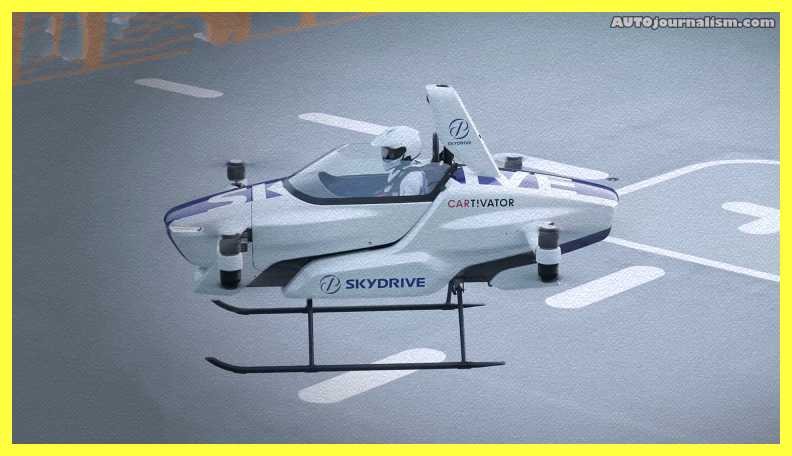 If there's one time when you want your car could fly, it's during a zombie apocalypse, then what better solution than the fantastic SkyDrive cultivator, which is effectively a subscale electric vertical takeoff and landing machine.
The cockpit of the flying automobile has two forward and two aft VTOL propellers that extend beyond the fuselage slides. This vehicle can reach a top speed of 62.1 miles per hour at a height of 164 feet. Despite the fact that there are several prominent names in the flying jet industry, the Cartivator stands out with its elegant design and totally autonomous control.
10. Paramount Group Marauder ( Zombie Proof Vehicle )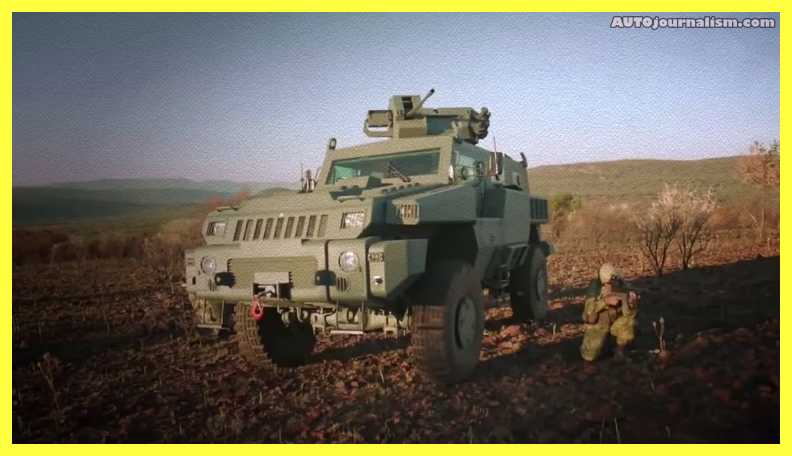 This armored mine-protected vehicle made by the paramount group in South Africa is guaranteed to get you through a zombie apocalypse without a scratch on your skin it's rugged and robust with incredible cross-country agility and speed you can count on the marauder to handle up to 4500 kilograms of payload the best part is that riders would also get amazing flexibility in the choice of weapons and mission-specific equipment, meaning you can carry whatever arms you want.
It may be used for long-range patrol or quick-response force operations, and thanks to the day and night vision systems and associated sensors, it can carry extra fuel tanks, water, and combat supplies. When it comes to 24-hour operation, the Marauder is the best vehicle.
9. Rolls-Royce Phantom ( Zombie Proof Vehicle )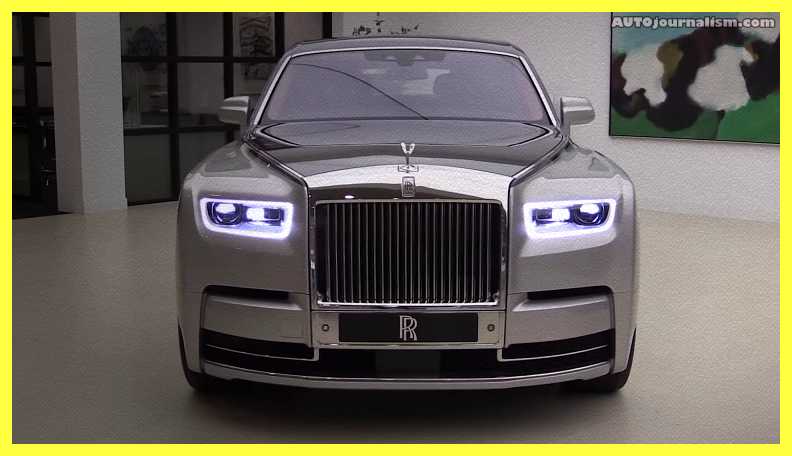 There's no disputing that you'll need a durable and practical vehicle to get you through a zombie invasion, but that doesn't mean you have to sacrifice luxury and style. The Rolls-Royce Phantom is the perfect go-to vehicle if you want to confront the deadly enemy head-on in style.
The car is powered by a 6749 cc petrol engine that produces 563 horsepower and 900 nm of torque. It has a 460-liter boot space and a 155-millimeter ground clearance. In addition, passengers will benefit from an anti-lock braking system, a driver airbag, and automatic climate control. There's little doubt that riding in this vehicle would be amazing.
8. Rally Fighter ( Zombie Proof Vehicle )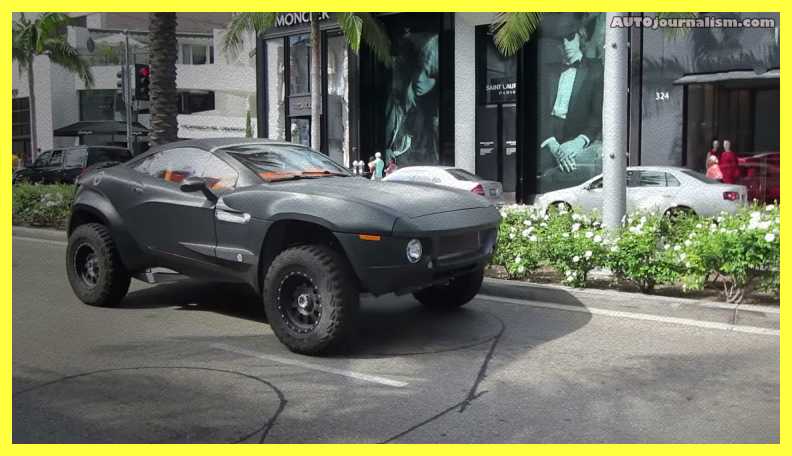 Since its development, the rally fighter has constantly delivered an exciting experience to clients all over the world. It has raced in races like the parker 425, Baja 250, 500, and 1000.
Because the rally fighter is a blend of a Baja truck, a dune buggy, and a sports car, it has appeared in the eighth film in the beloved fast and furious franchise, Fate of the Furious.
It has a striking appearance. The combination gives the car a distinct look, and it also works effectively.
7. Conquest Knight XV ( Zombie Proof Vehicle )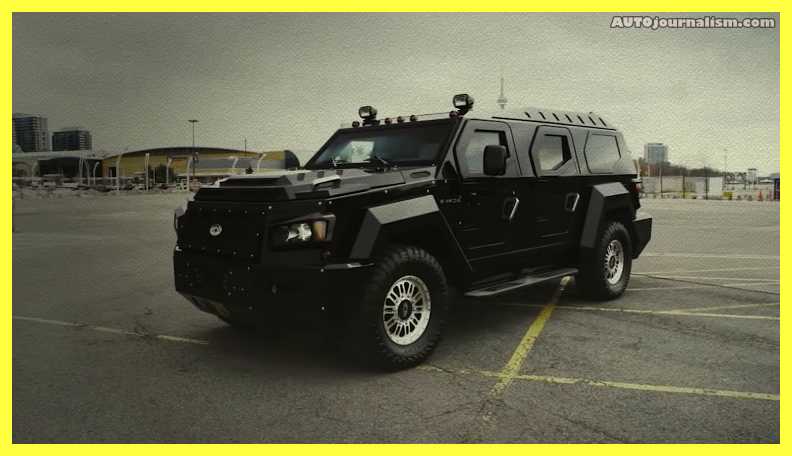 This is Conquest Vehicle Inc's flagship vehicle, which effectively defines the future of ultra-luxurious handcrafted completely armored SUVs. From its huge posture to its wonderfully intricate design, the knight 15 is a one-of-a-kind v10 6.8-liter biofuel-powered SUV influenced by military vehicle designs. It offers security appointments that are pretty much unmatched in today's SUV sector. With a weight of 6400 kg, the Night 15 is everything that makes car aficionados excited.
The vehicle is massive, with each ballistic steel door weighing in at around 160 kilos, roughly the weight of two small men. The truck burns approximately 34 liters of gas per 100 kilometers, according to the manufacturers. Its inside may also be totally customized, and its security features are unrivaled. Tires can be punctured and still run for more than 80 kilometers.
6. Wazuma V8M Lazareth ( Zombie Proof Vehicle )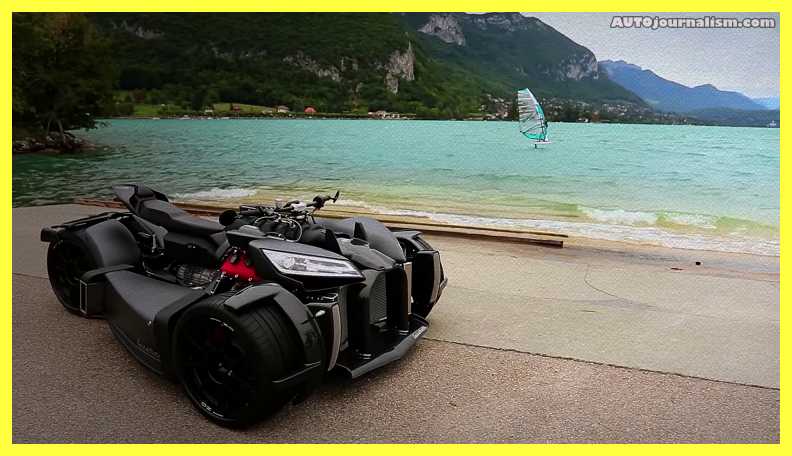 The Wazuma v8m is everything the average gardener dreams of, with its classic Lazarus design, futuristic lines, and w-shaped geometry. The concept of the vehicle is inspired by the first model of Wazuma v12 crossed with the lm847, as evidenced by the engine and the Italian rear loop or carbon wheel covers. You'll have a firm and immediate grip thanks to the six-speed automated gearbox and hydraulic power steering.
Furthermore, grand touring automobiles impact the technologies used in braking and running trains. Because the car is custom-made, the upholstery is an exceptional blend of comfort and quality. Riders are certain to have a once-in-a-lifetime experience.
5. Ripsaw EV2 ( Zombie Proof Vehicle )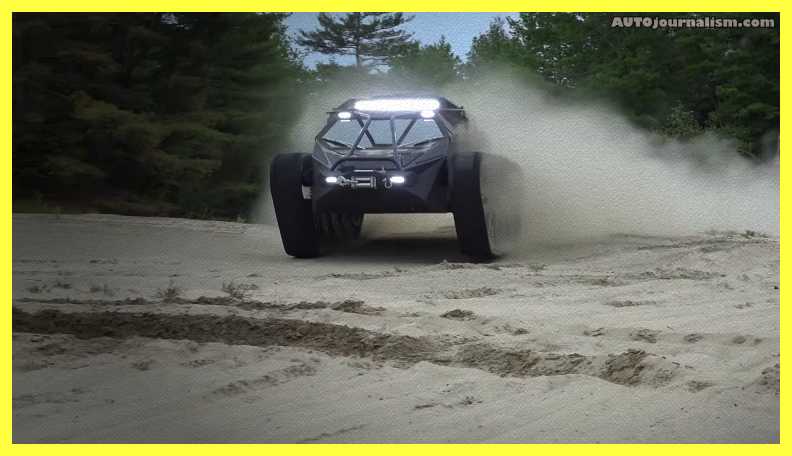 Imagine a tank that is not only severe in its functions but also extremely luxurious. That sounds like a vehicle worth investigating. The ripsaw ev2 is a high-performance, high-speed luxury super tank that was originally planned and manufactured for the military. Its base platform, the ripsaw, was the world's fastest dual-track vehicle.
According to its creators, the ev2 has 12 inches of suspension travel, a comfortable and elegant interior design, and a diesel engine that delivers over 6000 horsepower. It wouldn't be an exaggeration to say that riding this tank during a zombie storm ensures your survival.
4. KTM 990 Adventure ( Zombie Proof Vehicle )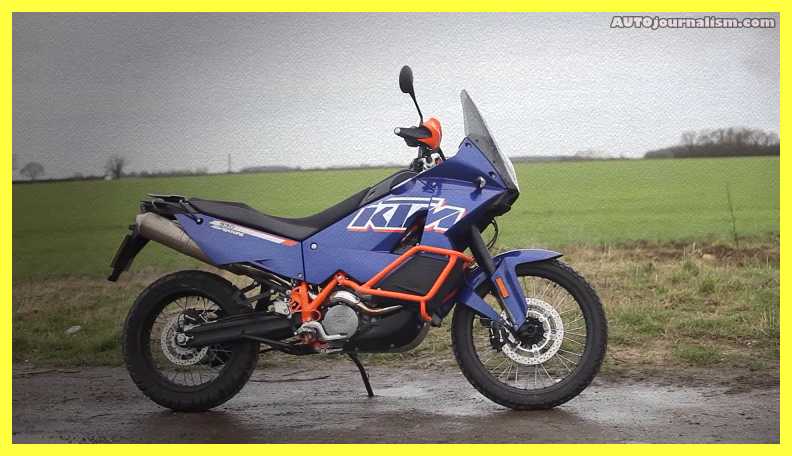 While monster trucks and super tanks are great off-road vehicles, they're not exactly portable or quick. You'll need a cool two-wheeler to get you from one place to another with maximum agility, and the KTM 990 adventure motorcycle can ensure you do so safely. It's a dual-sport motorcycle powered by the lc8 liquid-cooled four-stroke DOHC 999 cc v-twin engine.
The bike has an incredible top speed of 123 miles per hour adventure is especially suitable for tall riders due to its larger size, but its size is balanced out by being relatively slim and light, making the bike fun and comfortable to ride. Finally, while the bike's big off-road wheels and long-travel suspension may take some getting used to, the bike's street handling is surprisingly excellent.
3. Terrafugia TF-X ( Zombie Proof Vehicle )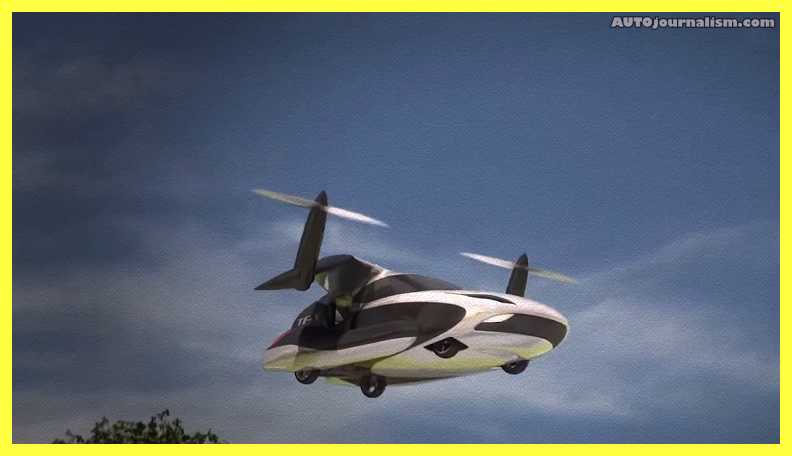 The TFX by Terrafugia is a revolutionary vehicle that features plug-in hybrid technology, autonomous drive, and VTOL capability. It is possibly one of the most advanced and ambitious flying vehicle concepts out there. Since TFX operates in two modes, driving and flying, the 4c construct fits in a single-car garage and appears to have been plucked right from the planes.
The TFX operates like any other hybrid car, with its electric motors and police engine, but when the flying mode is activated, the TFX becomes a truly unforgettable sight. Two wings expand along the vehicle's back and a little propeller engine with blades on each end. This is the type of vehicle we expect to see more of in the future.
2. Tesla Cybertruck ( Zombie Proof Vehicle )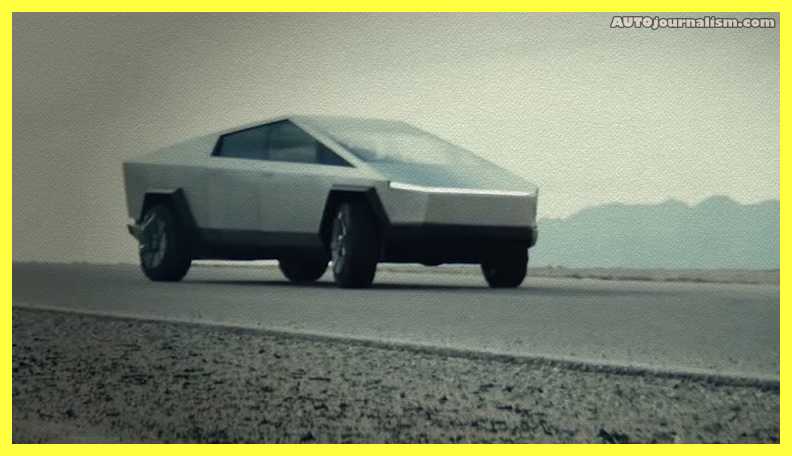 To escape a zombie assault, you'll need a vehicle that's more versatile than a standard truck and has better performance than a typical sports car, and Tesla's cyber truck fits the bill.
Starting with a nearly impenetrable exoskeleton, each component of the vehicle is manufactured to ensure ultimate strength and endurance thanks to its ultra-hard 30x cold-rolled stainless steel structural skin and the tesla armor glass, you're guaranteed maximum security seated in this fantastic vehicle.
1. Rezvani Tank ( Zombie Proof Vehicle )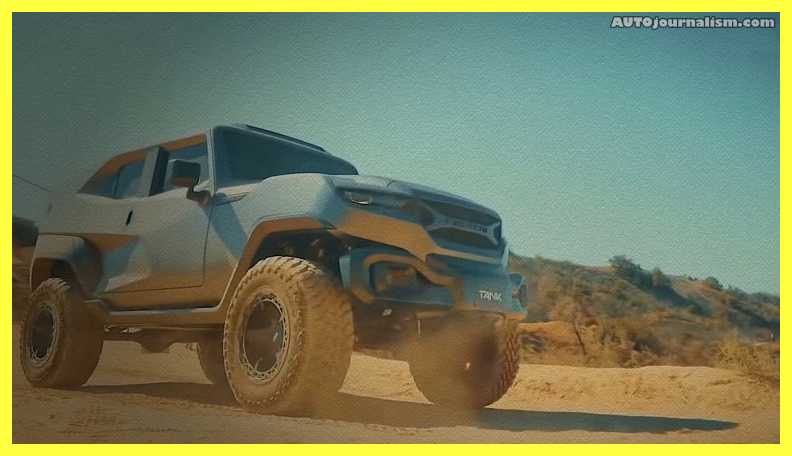 Body thermal night vision and bulletproof glass a variety of security features What more could one want in an off-road vehicle? The Resvani tank is essentially where luxury and military meet. This vehicle ensures that you survive even the most dangerous scenarios with the least amount of damage possible. It features underneath explosion protection and military-run flat tires. a fuel tank that seals itself suspension that has been strengthened Ram bumpers with electromagnetic pulse protection and optional explosive device detection
The Resvani tank also has electric door handles, as though it was constructed with everything you need in mind during an apocalypse. alternatives for sirens and horns light strobes continuous video recording an intercom system hypothermia kit masks for gas Okay, tell us which of these zombie-proof automobiles you're acquiring for the next apocalypse in the comments section below.
So, this is the List of Top 10 Zombie Proof Cars, Hope you like it and share it with your friends, Thanks for Reading.
NEXT