Top 10 Best Air to Air Missiles in the World ( Today ) ( AAMS )
In this post, we will provide you the Top 10 Best Air to Air Missiles in the World ( List ) An air-to-air missile is a missile fired from an aircraft for the purpose of destroying another aircraft air-to-air missiles are typically powered by one or more rocket motors usually solid-fueled but sometimes liquid-fueled ramjet engines are also emerging as propulsion that will enable future medium-range missiles to maintain higher average speed across their engagement envelope in this list we have selected. ( bbcjournalism )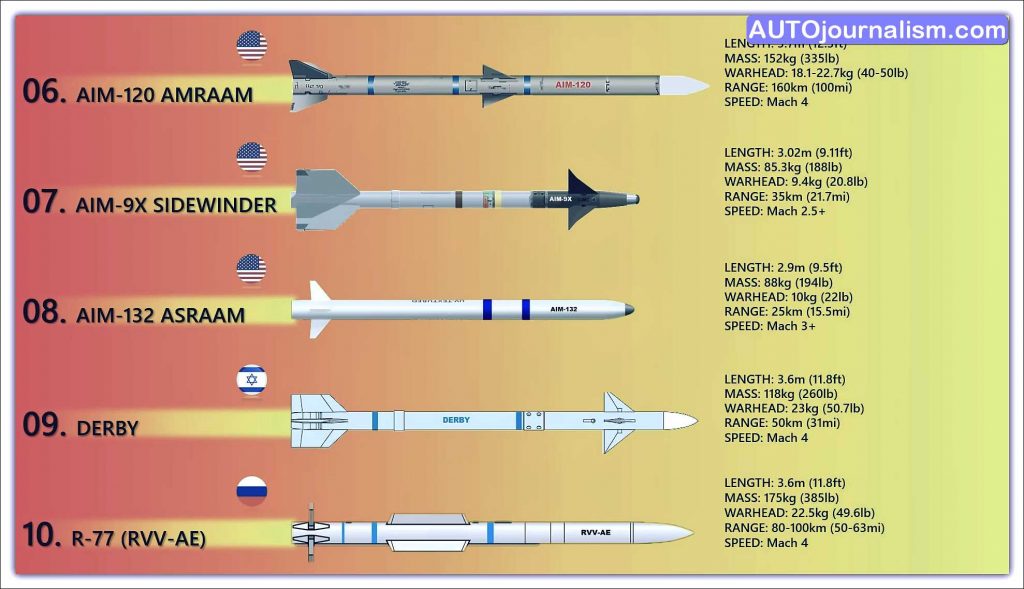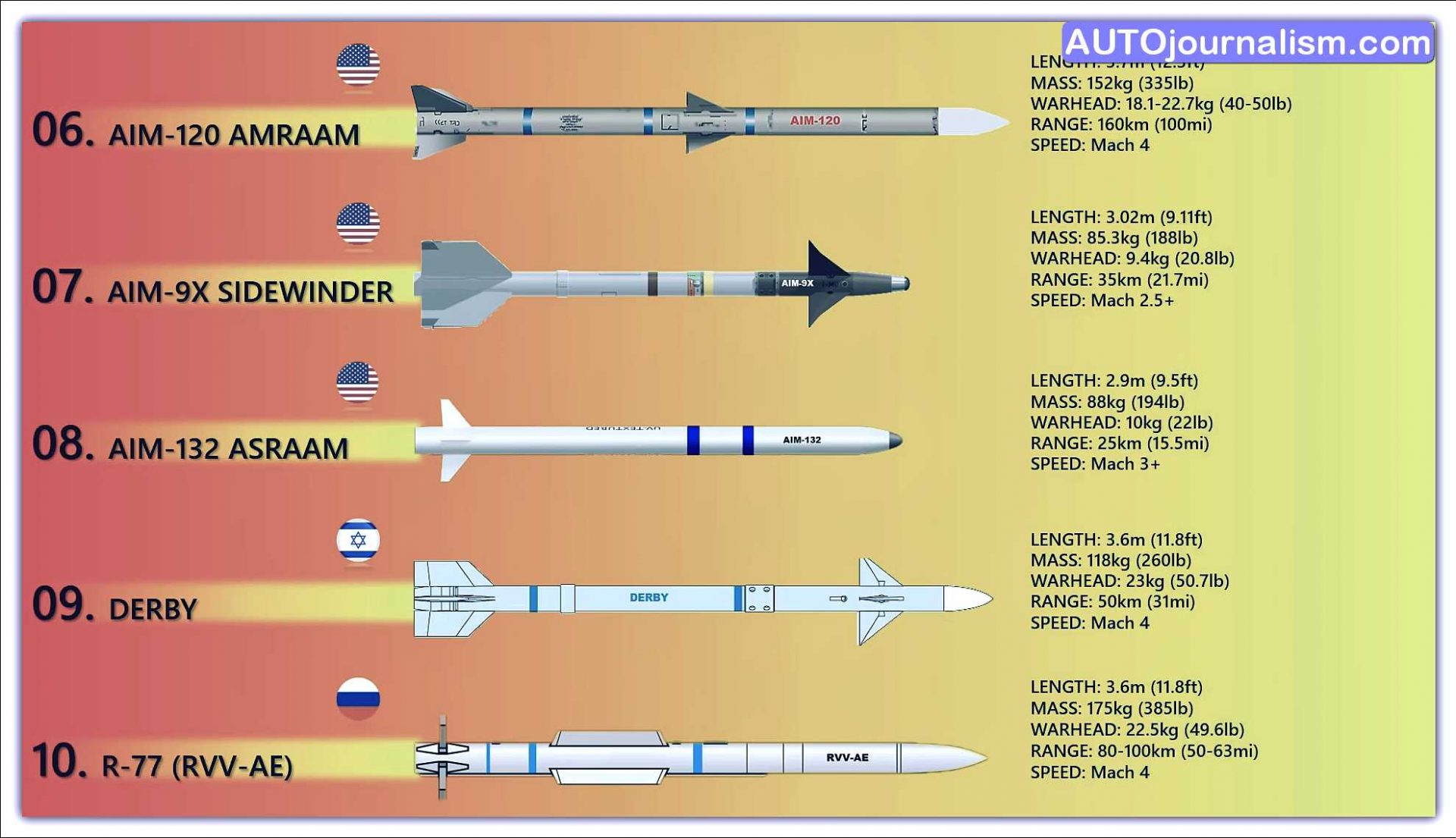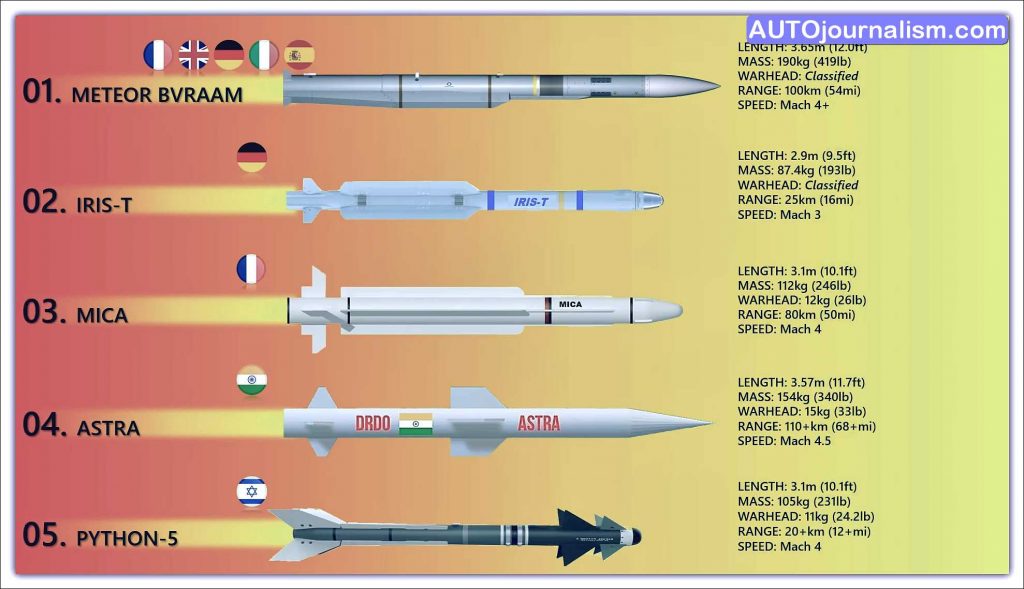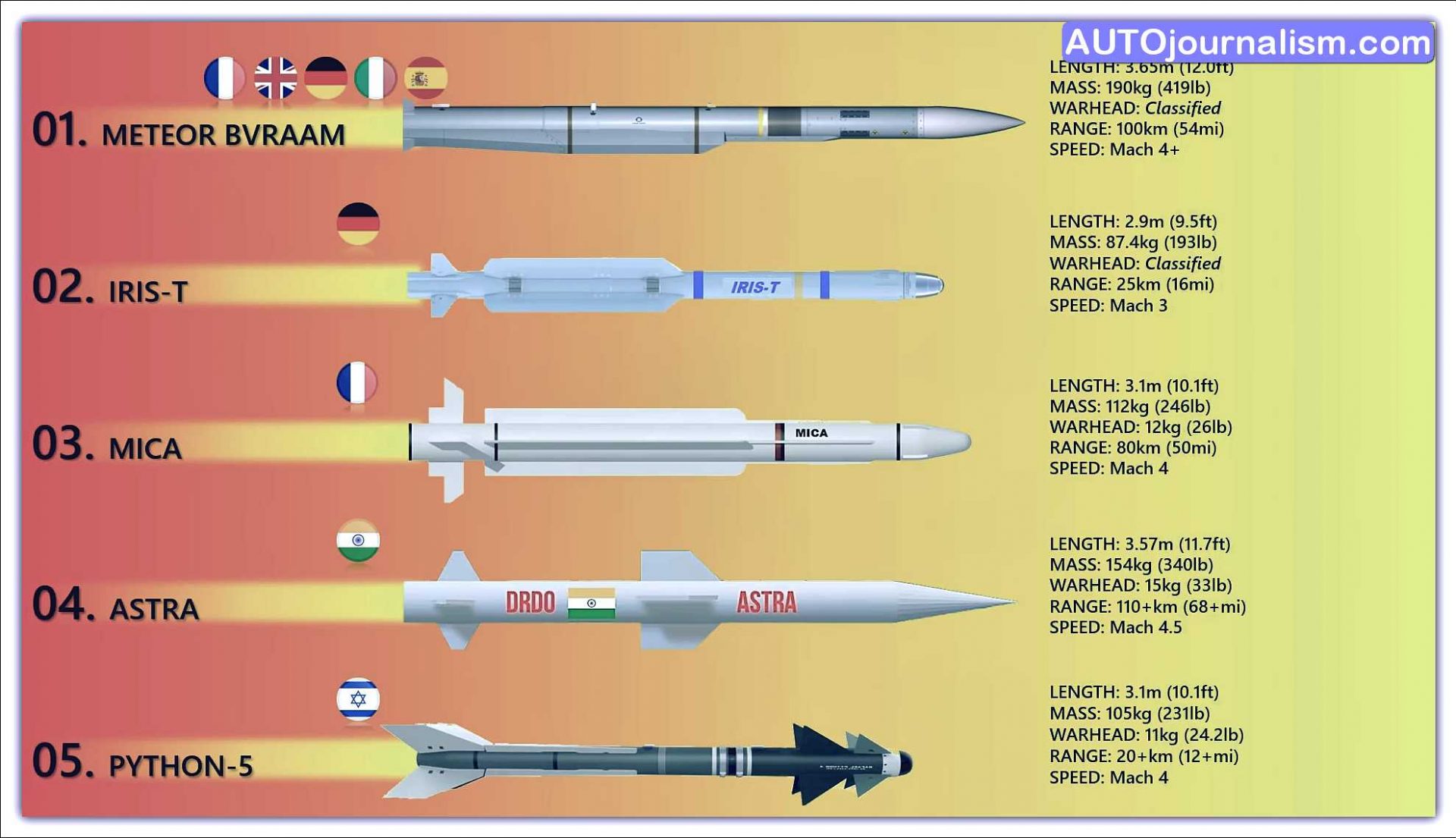 The Top 10 Best Air-to-Air Missile in the World – list of air-to-air missile in India based on features.
Accuracy
Kill probability
Engine speed
Range
10. R-77 ( RVV-AE ) ( Air to Air Missile )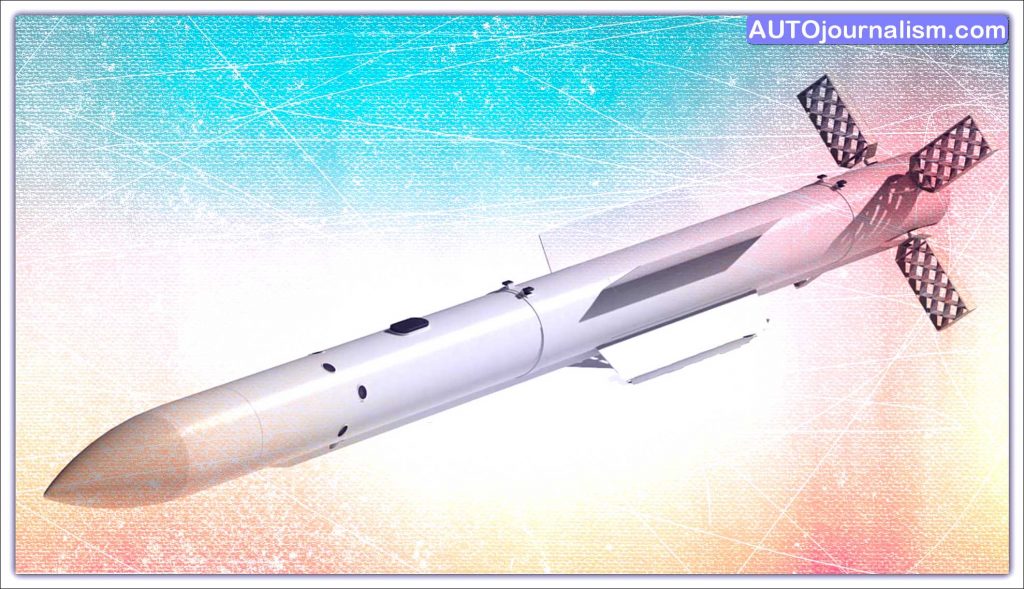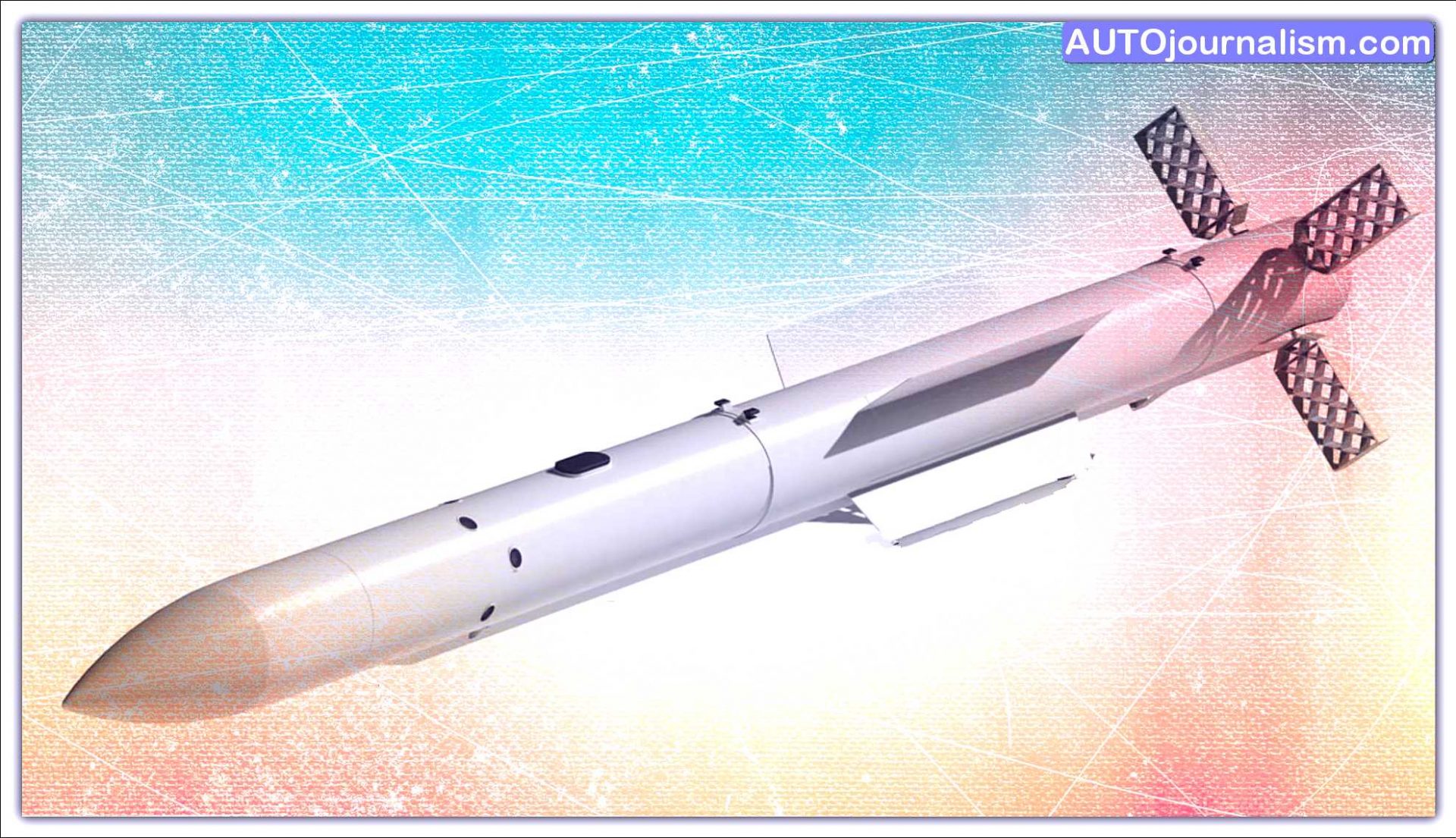 The R-77 ( RVV-AE ) is the Best medium-range active radar holding air-to-air Fire missile that is in service since 2002. the r-77's multi-purpose target engagement capabilities and resistance against countermeasures are among the best in the world the missile weight is about 175 kilograms and its variant is 190 kilograms it has a total length of 3.6 meters and a diameter of 20 centimeters the detonation mechanism of r77 is a laser proximity fuse and the warhead can be up to 22.5 kilograms the engine used is a solid rocket motor air-breathing ramjet the maximum speed and altitude it can go is up to Mach 4 and 25 kilometers respectively.
9. DERBY ( Air to Air Missile )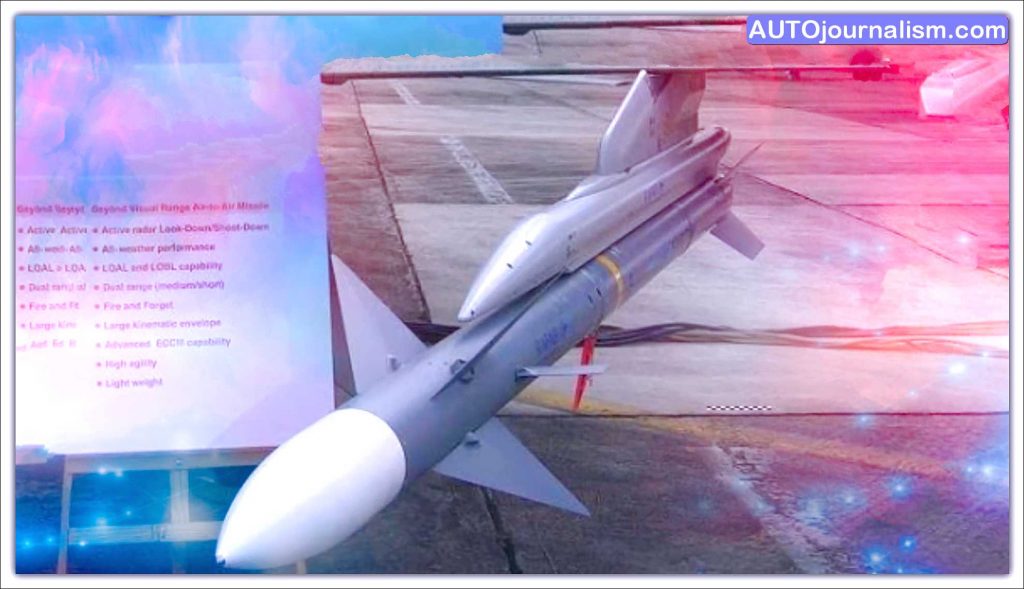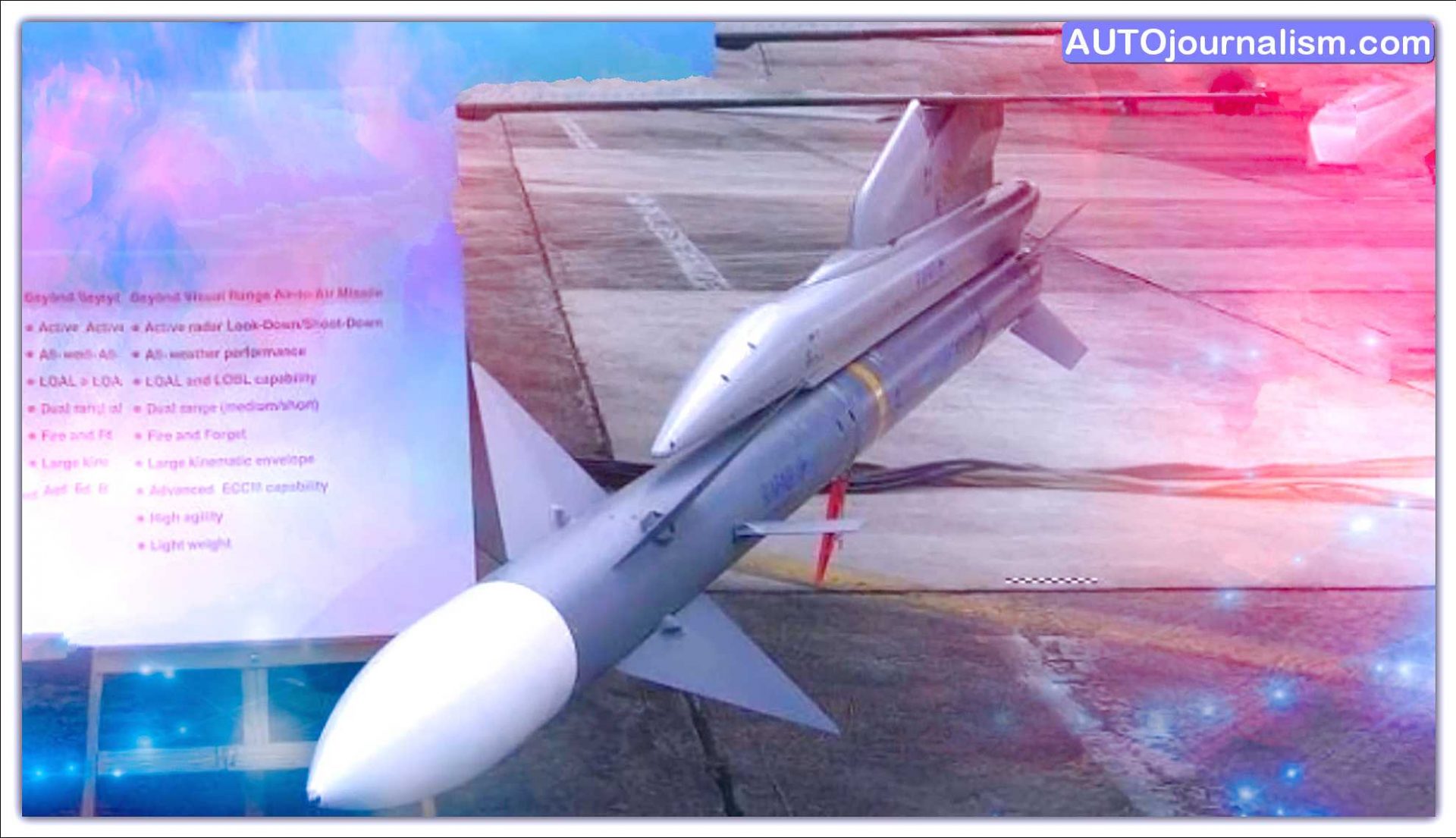 DERBY is an advanced active radar air-to-air extended-range variant of the derby family of Bvr missiles the missile can be integrated on combat aircraft such as f-a-50 f-16 f5 mirage 2000 Gripen and Tejas it can also be fired as an interceptor from the spider short and medium-range air defense systems derby missile weighs 118 kilograms and is armed with a 23-kilogram warhead the weapon has a length of 3.6 meters and a diameter of 16 centimeters powered by a rocket motor the derby missile has a speed of Mach 4 and can hit targets up to 50 kilometers.
8. AIM-13 ASRAAM ( Air to Air Missile )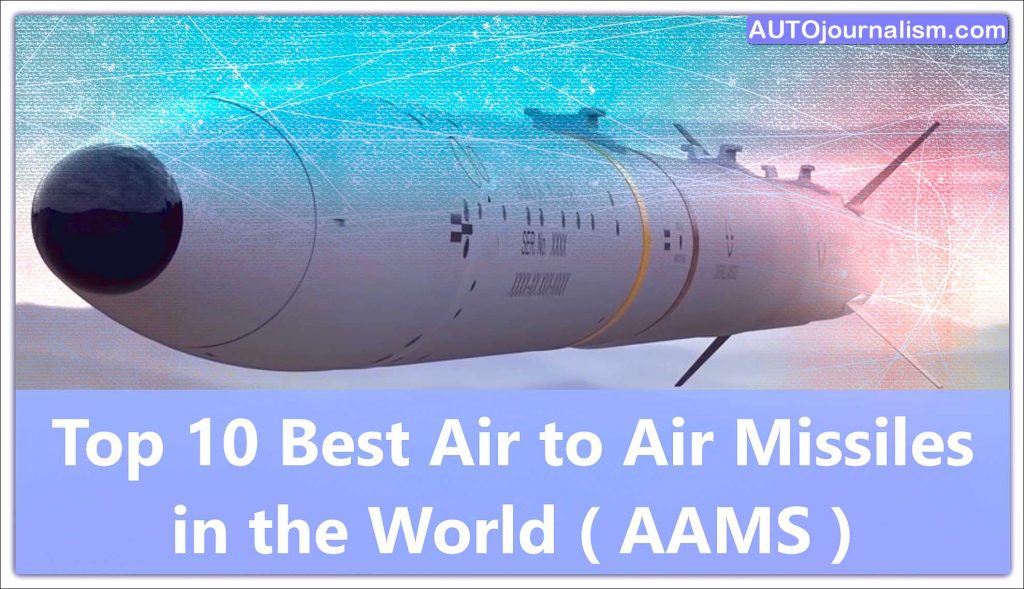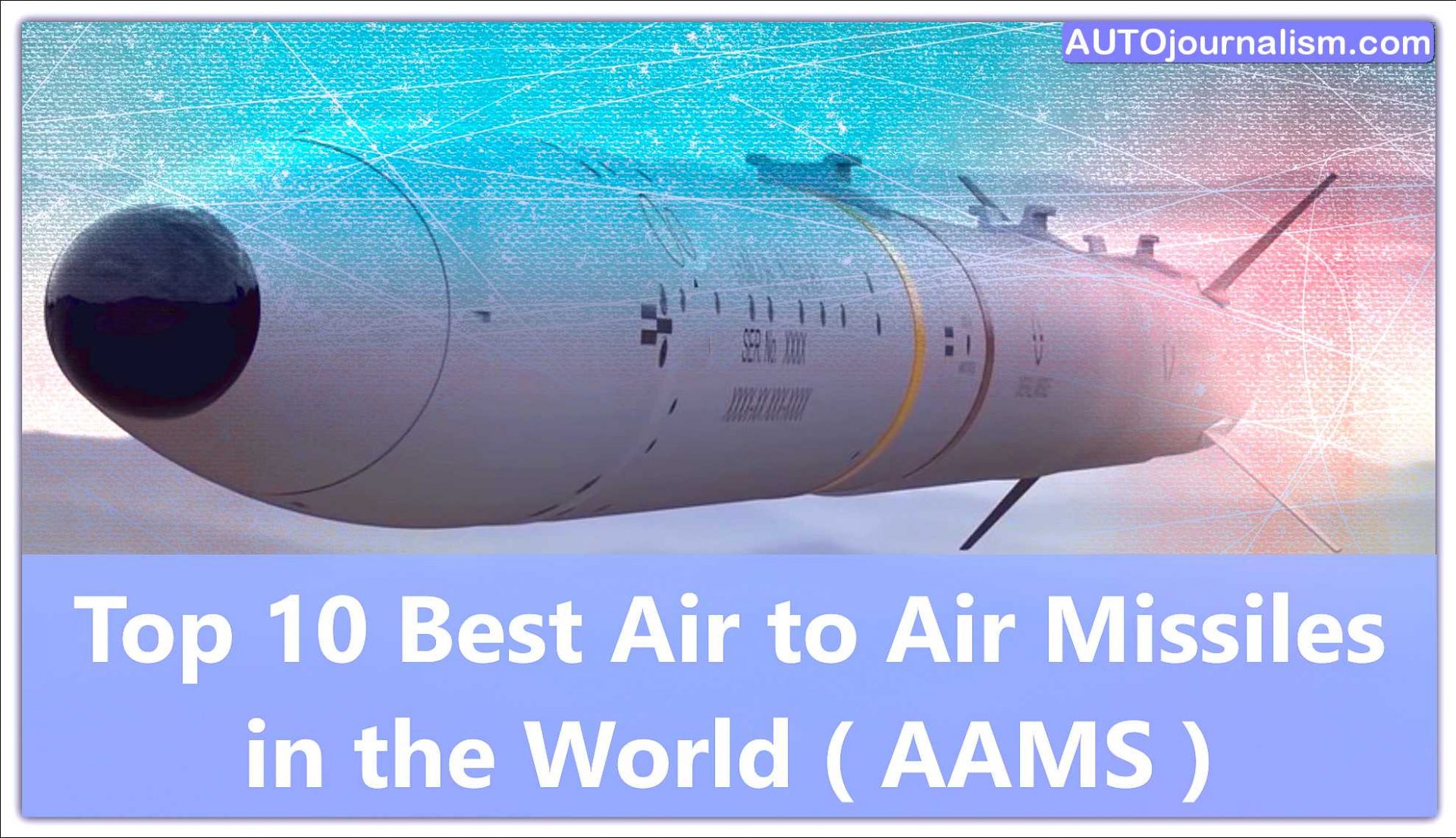 The advanced short-range air-to-air missile is also known by its united states identifier AIM-13 ASRAAM is an imaging infrared homing air-to-air missile produced by MBTA UK that is designed to fulfill the within visual range combat mission, the AIM-13 ASRAAM is guided by an advanced focal plane array double IR seeker and gathers the target data using the aircraft sensors the missile integrates a high lethality blast fragmentation warhead with have an impact on and laser proximity fuses the low signature rocket motor outfitted to the missile permits high speeds during the flight whilst the education device ensures the engagement of ambitions in enormously cluttered and counter-measured environments.
7. AIM-9X SIDEWINDER ( Air to Air Missile )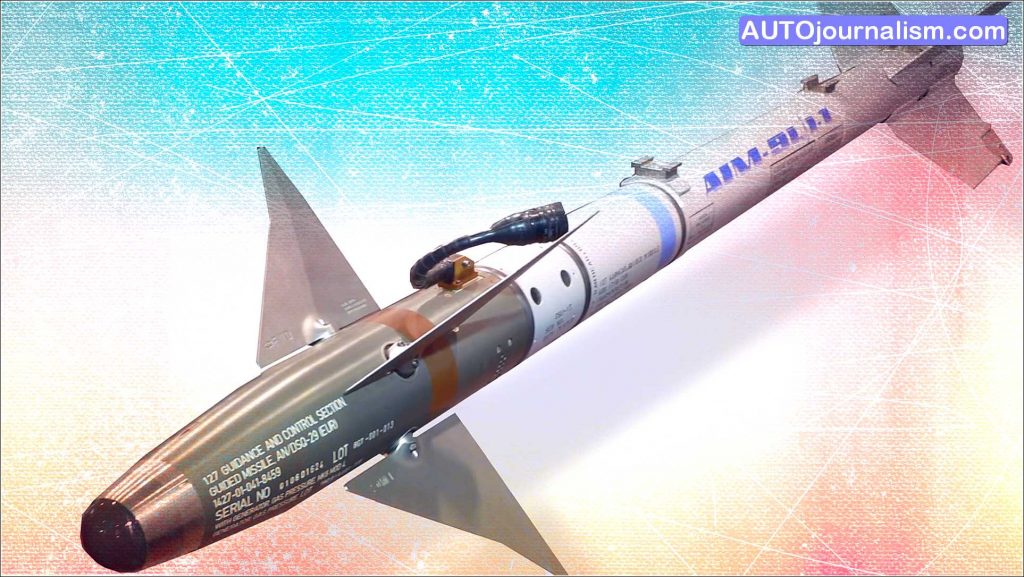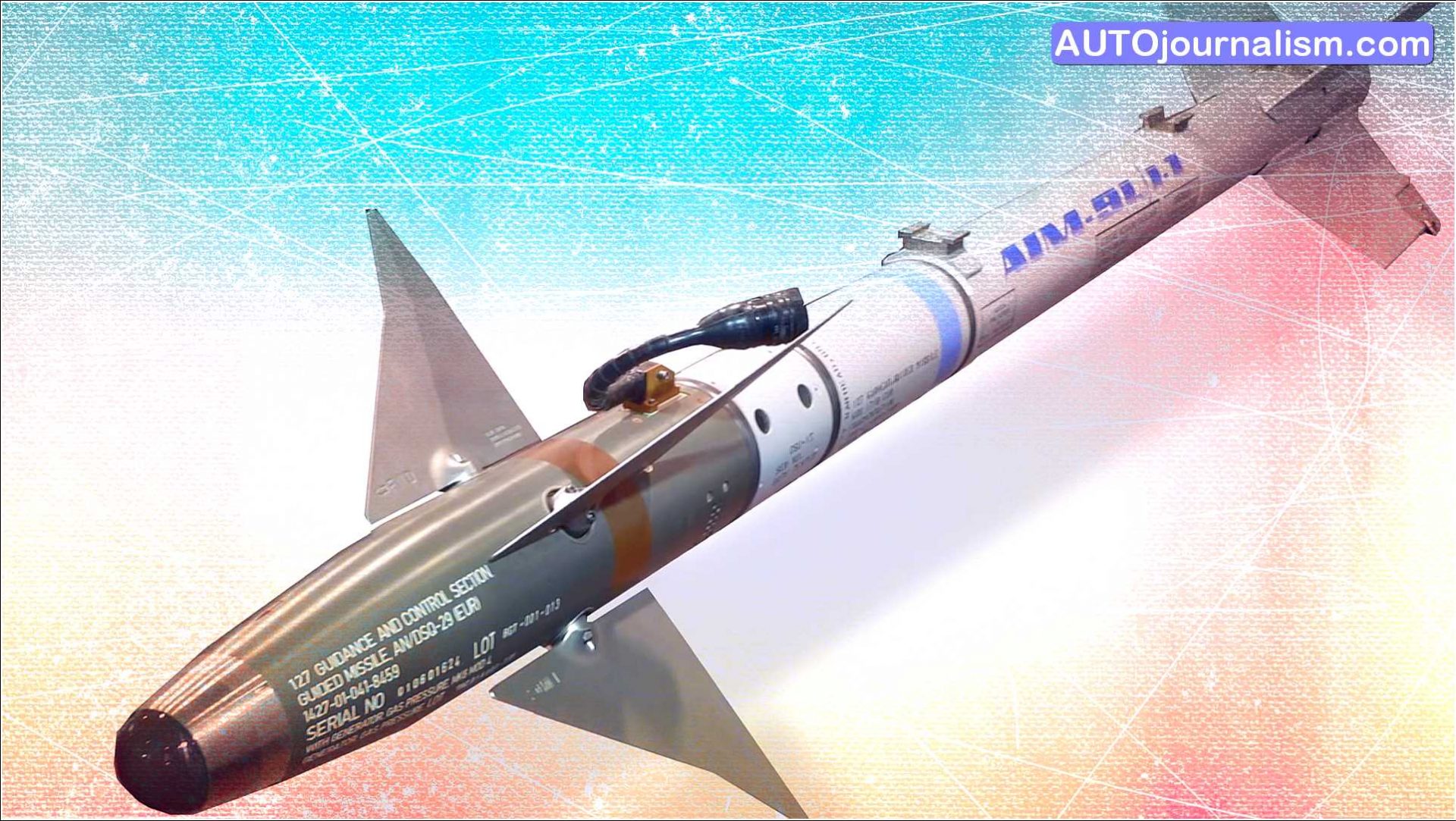 The AIM-9X SIDEWINDER from Raytheon is the cutting-edge member in the sidewinder household of short-range air-to-air missiles touted as one of the most superior short-range air-to-air missiles in the world it can be easily integrated into a wide range of modern combat aircraft the first missile entered service with us force in 1964. the intention 9x block 1 variant is outfitted with a focal aircraft array IR seeker solid-propellant rocket and an angular plus fragmentation warhead it gives extremely good resistance towards infrared countermeasures the aim-9x block to the variant with updated electronics is currently under development sidewinder can achieve the speed of Mach 2.5 plus and an operational range of up to 35 kilometers.
6. AIM-120 AMIRAAM ( Air to Air Missile )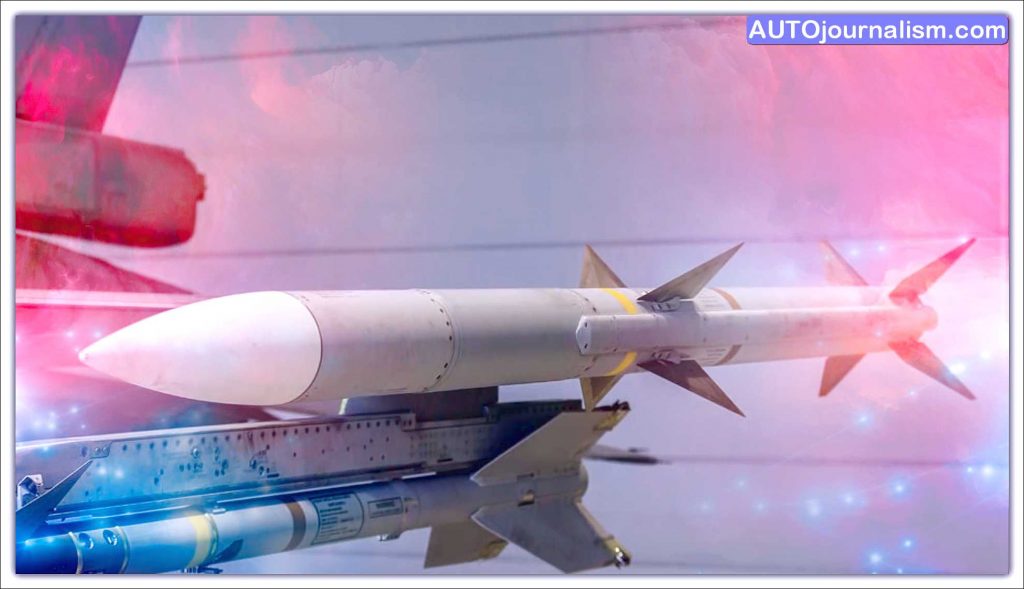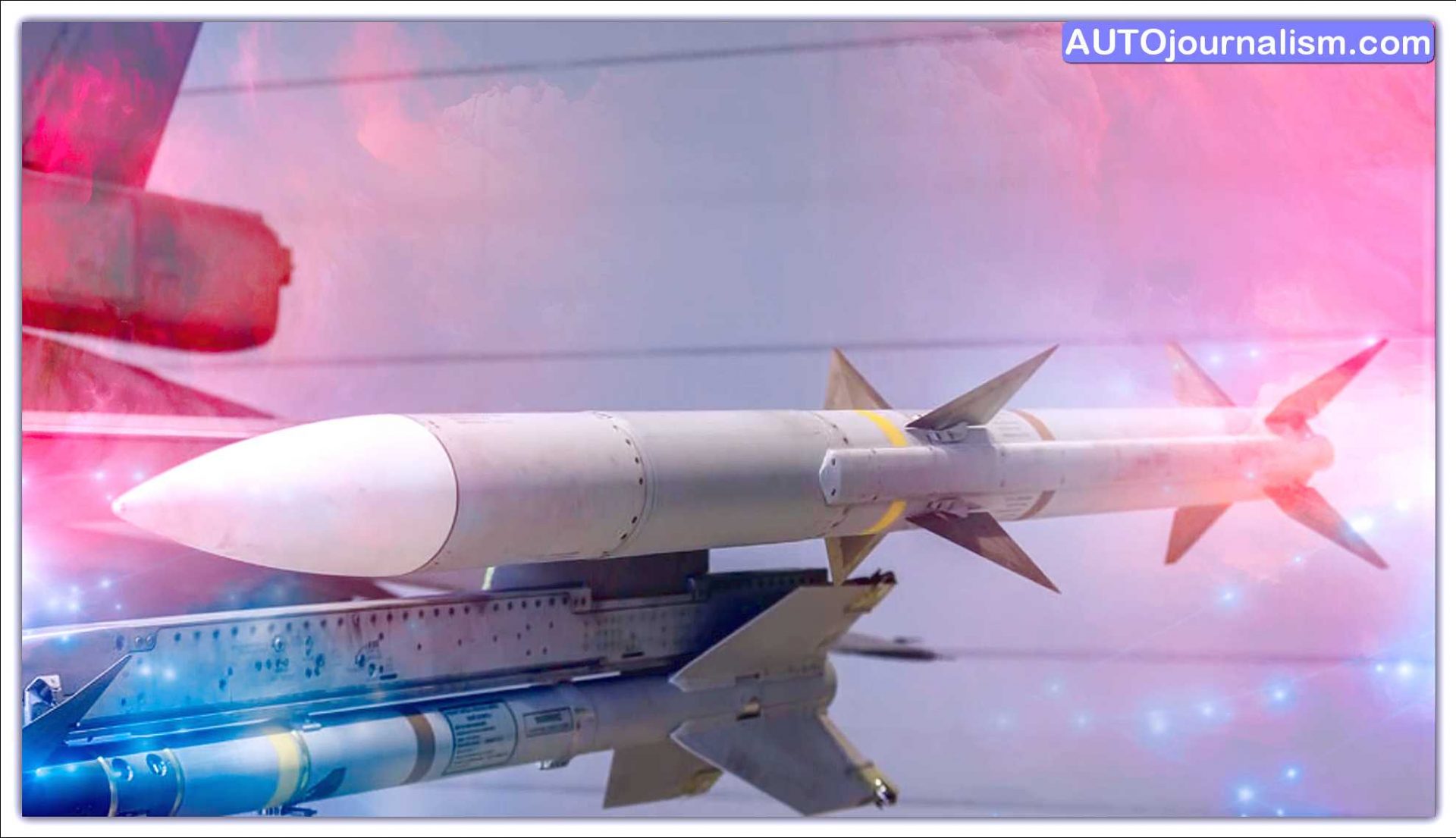 The AIM-120 AMIRAAM is a medium-range air-to-air missile it is an all-weather missile manufactured by Raytheon the AIM-120 AMIRAAM is in service with the u.s air force US navy and over 25 u.s allied nations the AIMC has been steadily upgraded since it was introduced the missile is guided by an internal active radar seeker complemented by an inertial reference unit and micro computer the missile carries a high explosive fragmentation warhead with proximity and contact fuses it has a length of 3.7 meters and the solid rocket fuel motor can achieve a speed of Mach 4. the latest variant of this missile can achieve an operational range of up to 160 kilometers.
5. PYTHON-5 ( Air to Air Missile )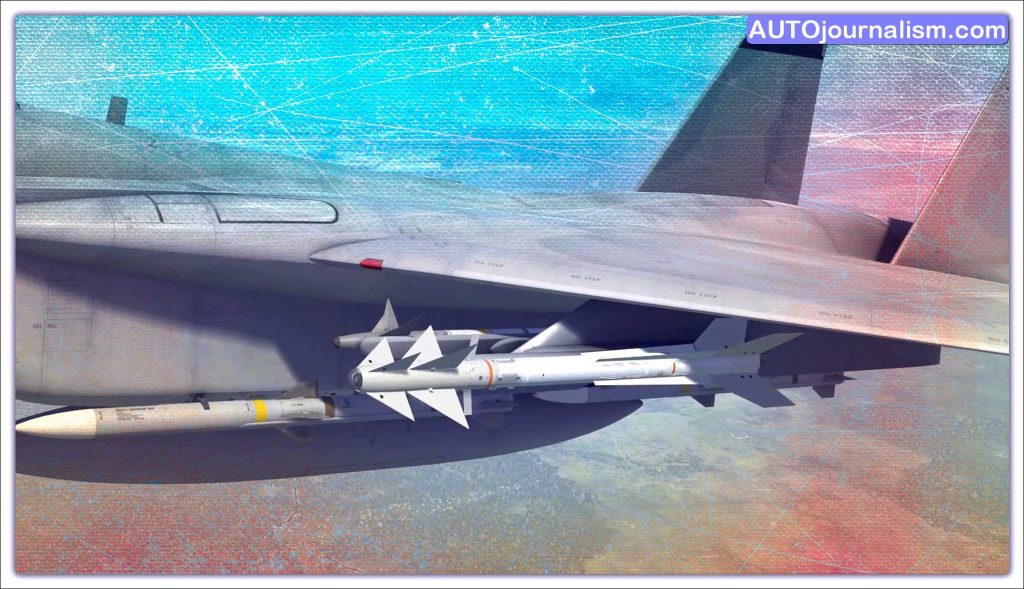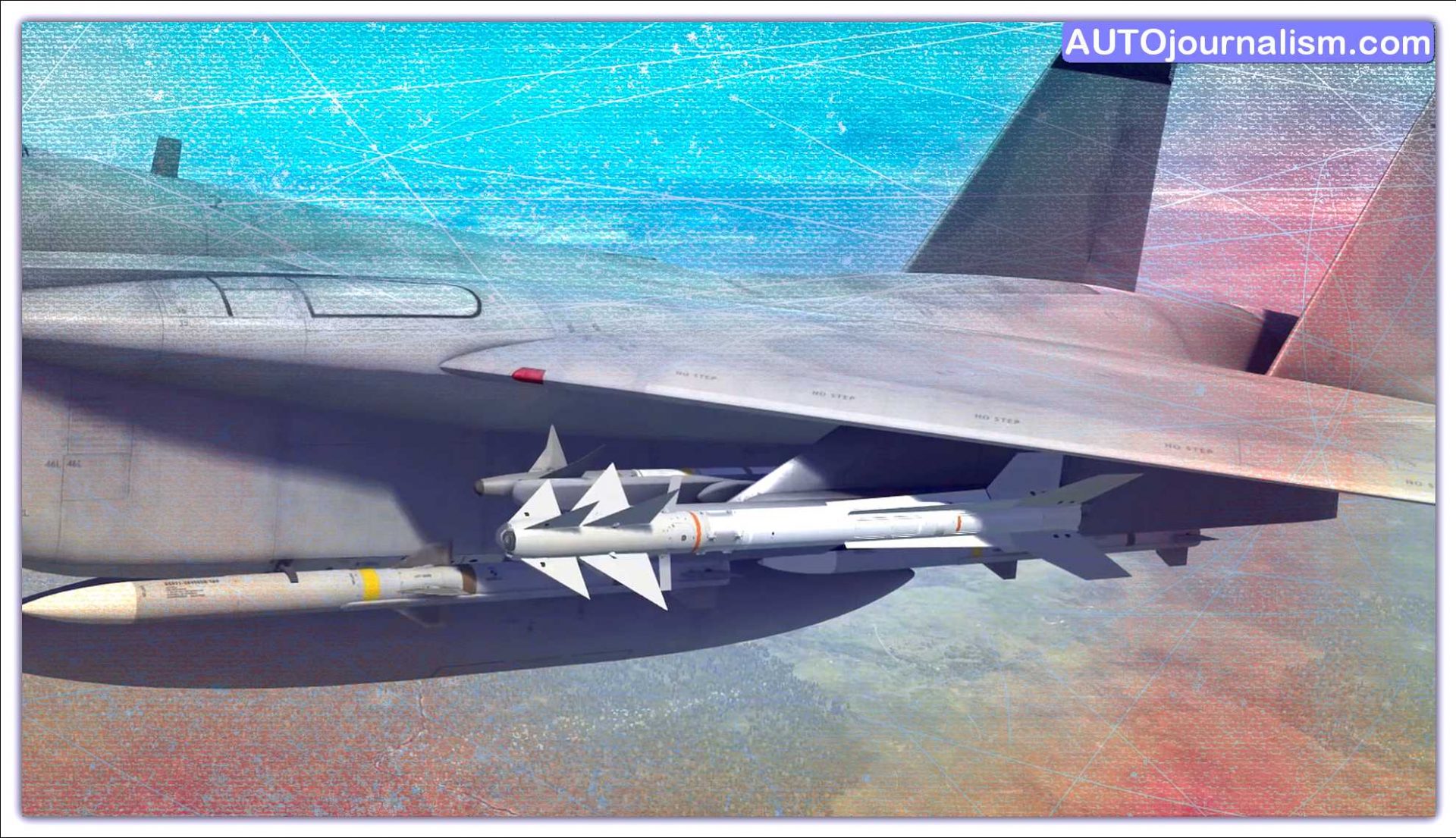 The PYTHON-5 from the file advanced defense systems is a 5th generation air-to-air missile designed to engage very short-range and near-beyond visual range targets it is the most modern member of the python missile vary and one of the most superior air missiles in the world it is usually deployed on planes such as f-15 f-16 mirage sub-Gripen and SU-30 PYTHON-5 is 3.1 meters long and weighs about 105 kilograms it carries a warhead of up to 11 kilograms it is equipped with solid rocket fuel motor to reach a speed of Mach 4 and an operational range of over 20 kilometers.
4. ASTRA ( Air to Air Missile )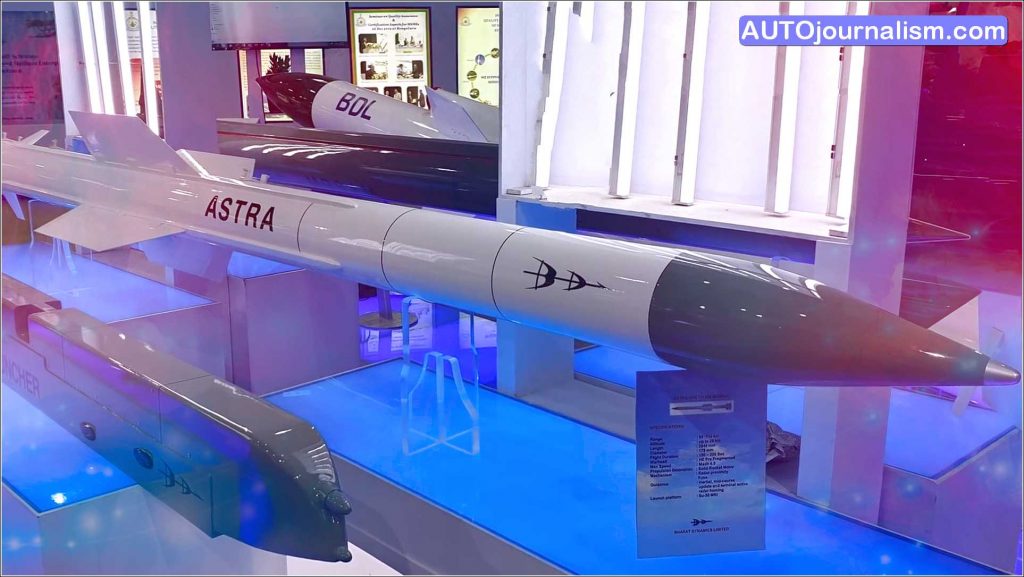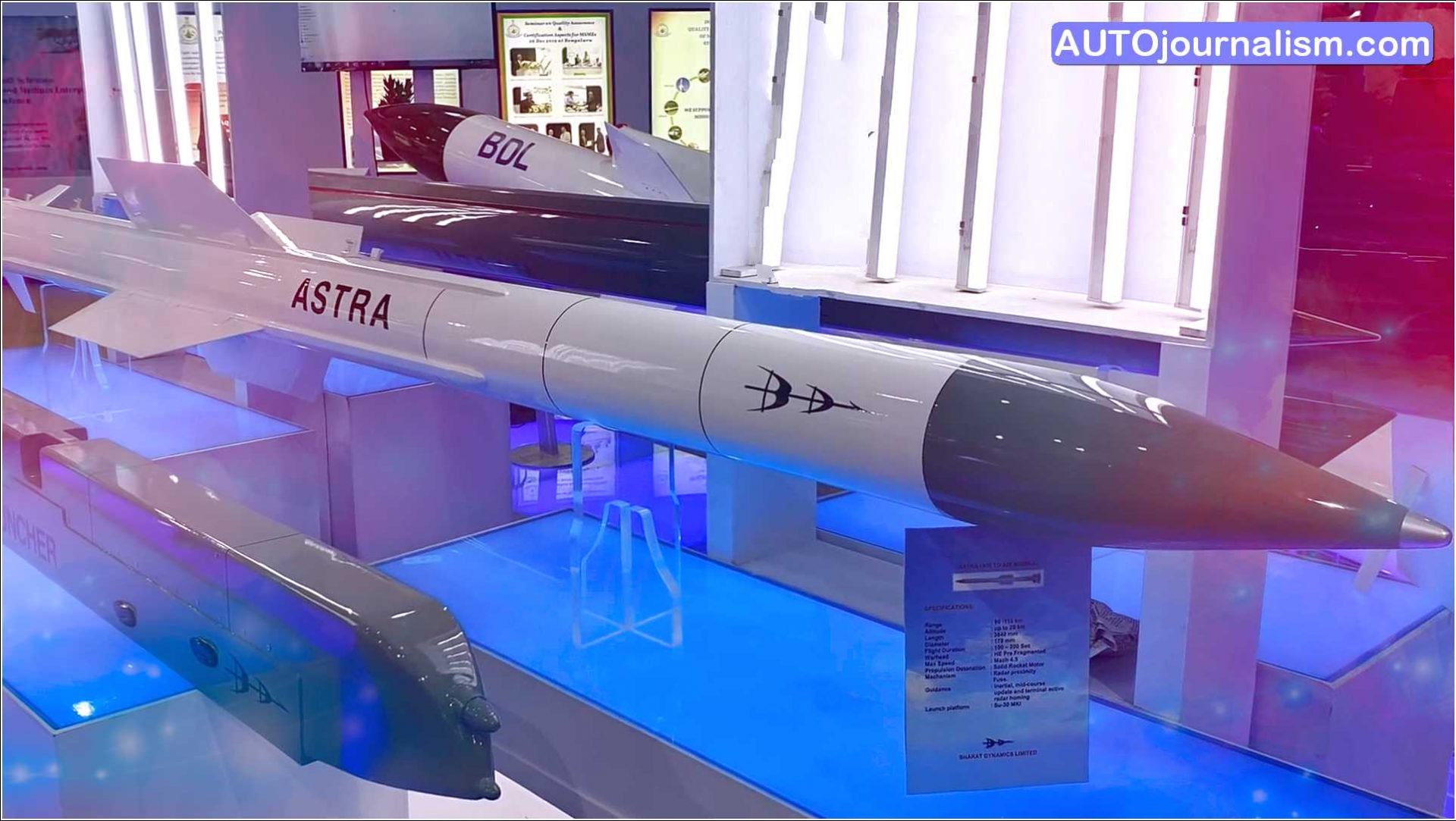 ASTRA is an all-weather beyond visual range and the first airy air missile developed by India it features mid-course inertial guidance with terminal active radar homing Astra is designed to be successful of attractive pursuits at various vary and altitudes permitting for engagement of each short-range pursuits and a distance of 10 kilometers and long-range pursuits up to a distance of one hundred ten kilometers ASHRAE has been built-in with Indian air force's Sukhoi s 230 MKI and will be integrated with the salt mirage 2000 ALJ Tejas and Mikoyan MIG-29 in the future limited series production of Astrum missiles began in 2017. one of the most astounding features of this missile is that it can achieve a flight speed of Mach 4.5 faster than most of the top air-to-air missiles so far.
3. MICA ( Air to Air Missile )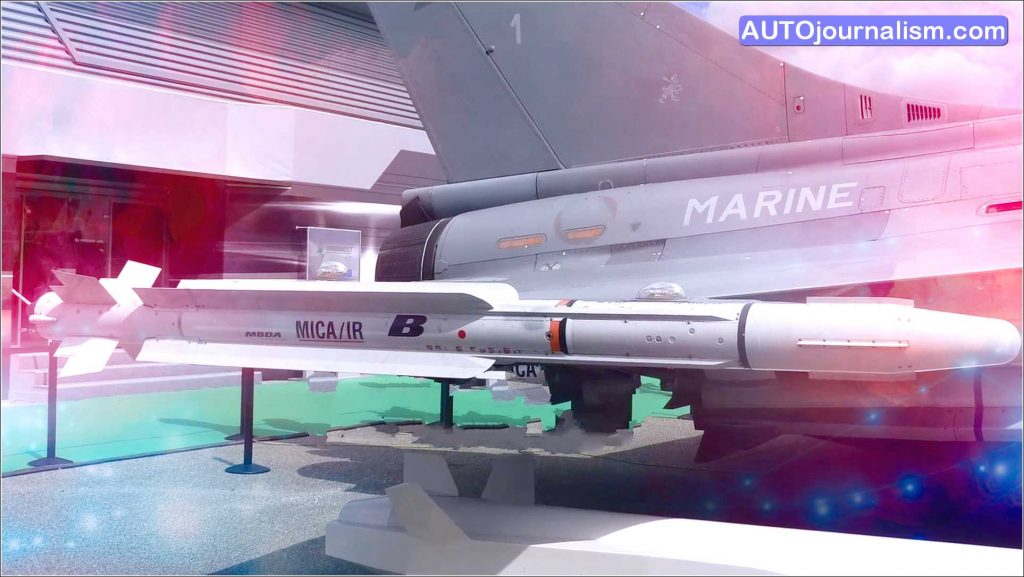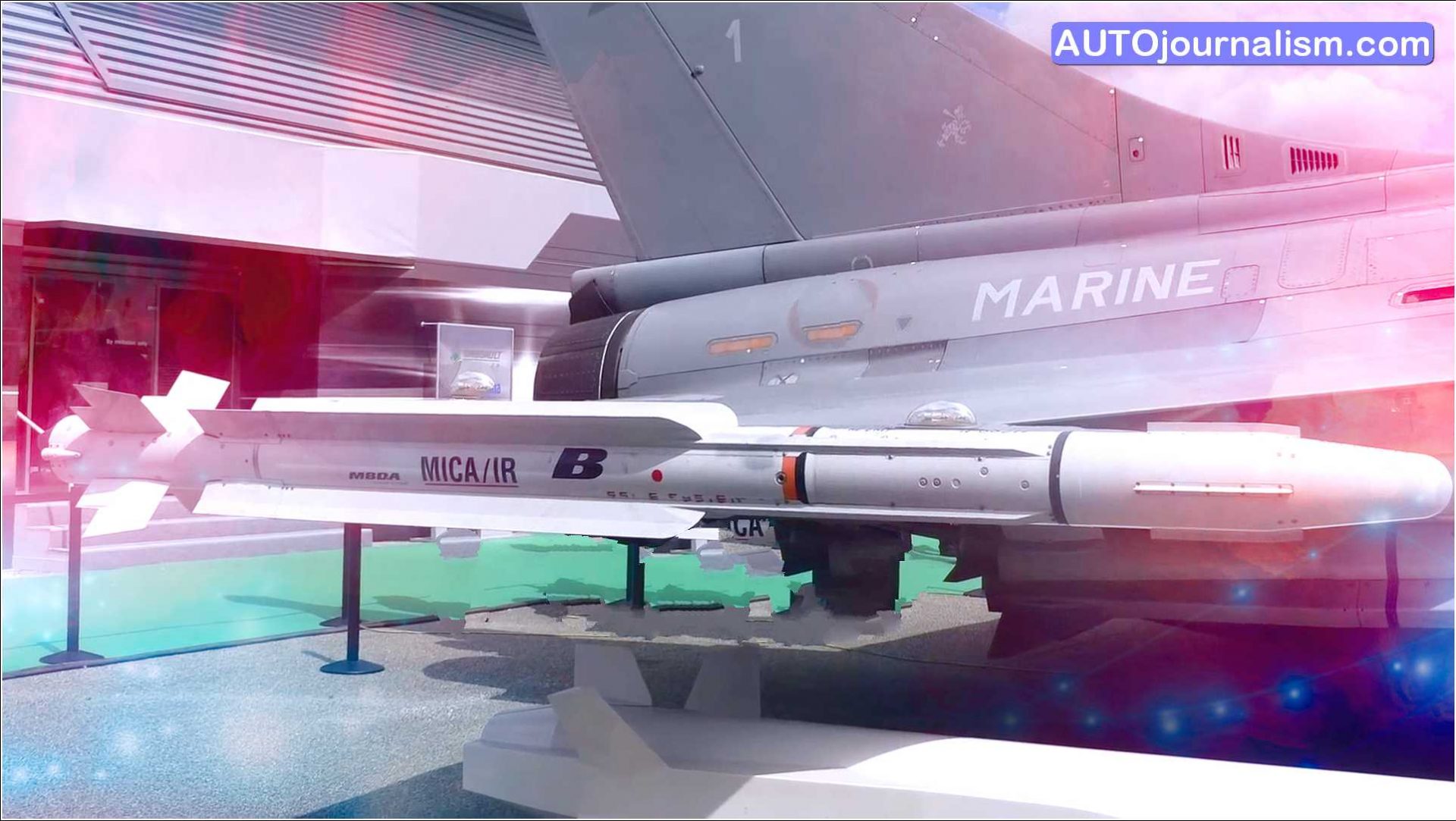 MICA is an anti-air multi-target all-weather fire and forgets short and medium-range missile system it is intended for use by both air platforms as individual missiles as well as ground units and ships the mica is fitted with a high explosive warhead focused on splendid fragments and compatible with any advanced fighter aircraft its lightweight and compact dimensions allow the integration of up to six missiles on medium to lightweight fighters it is fitted with a thrust vector control system the warhead it carries weighs only 12 kilograms the solid rocket motor ensures a speed of Mach 4 and it can hit targets up to 80 kilometers.
2. IRIS-T ( Air to Air Missile )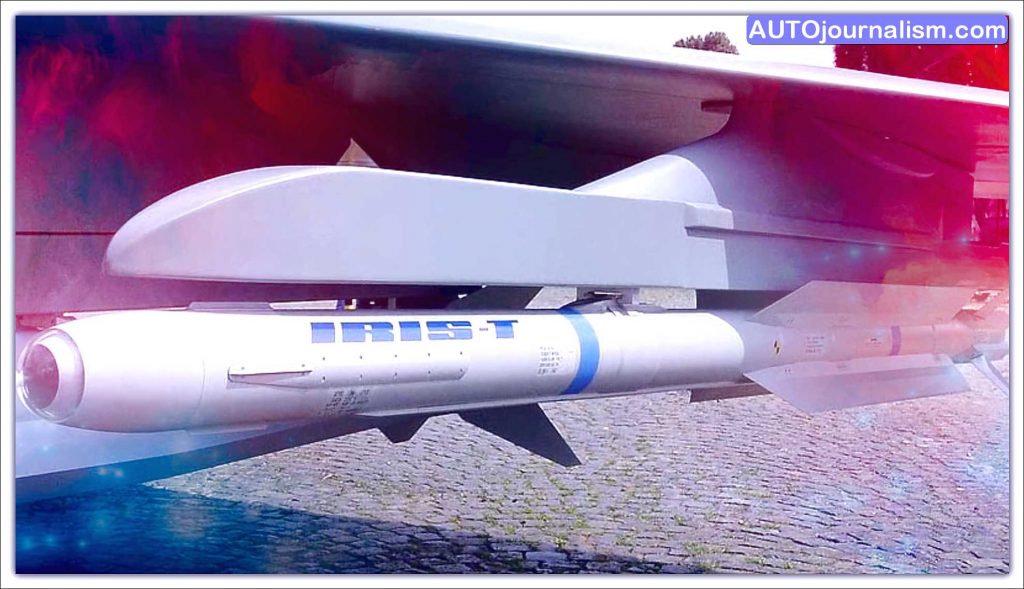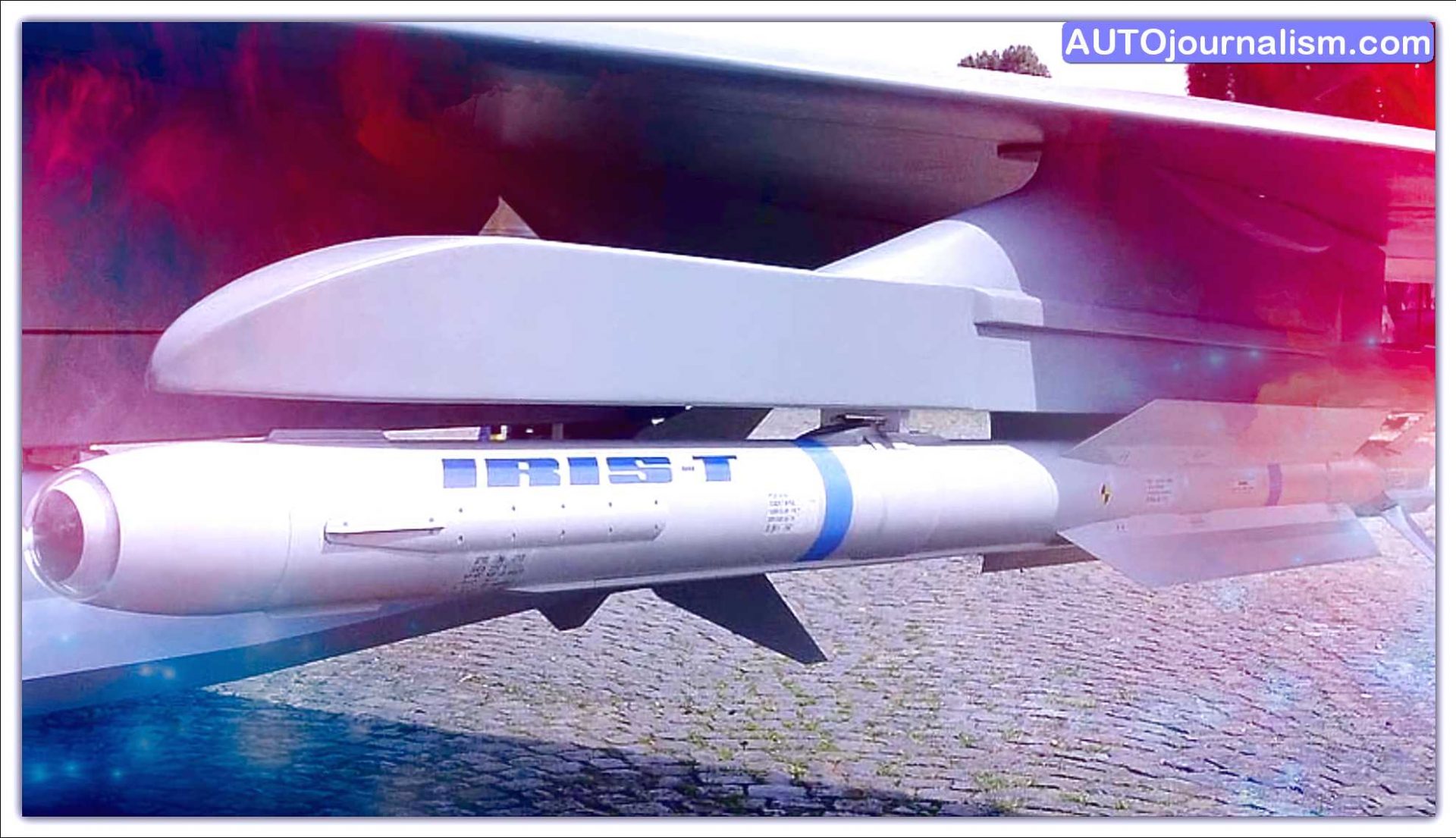 The IRIS-T can spoil a vast range of pursuits with its excessive explosive fragmented warhead outfitted with the proximity fuse it is equipped as a well-known weapon for Eurofighter storm f-16 ef-18 tornado and grip and fighter aircraft it is equipped with an imaging infrared seeker for high accuracy and all-aspect capability and severe electronic countermeasure environments the solid-fueled motor with thrust vector controls ensures the engagement of highly maneuverable targets the speed is about Mach 3 and it can hit targets up to 25 kilometers.
1. METEOR BVRAAM ( Air to Air Missile )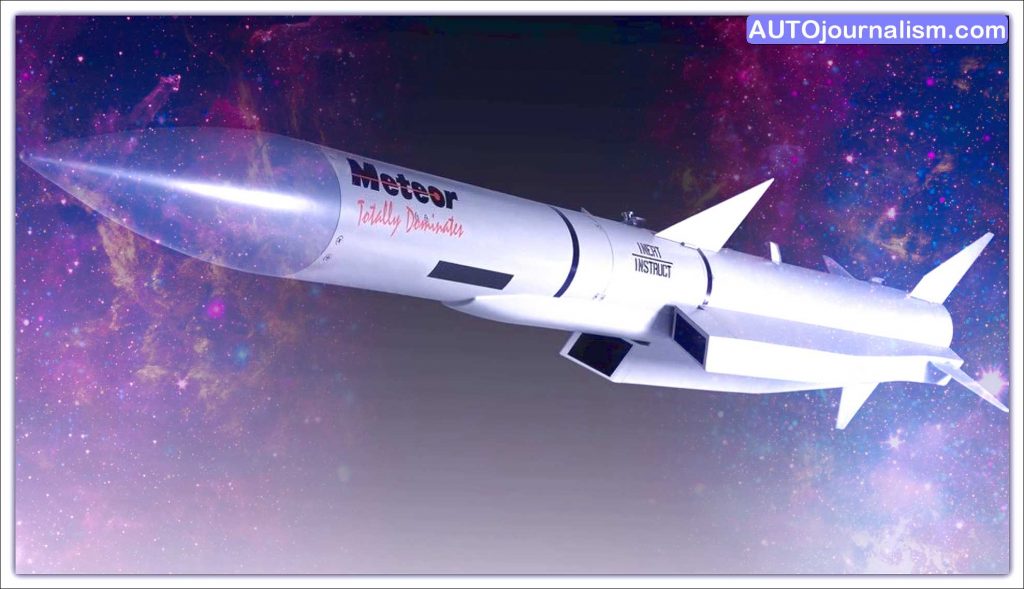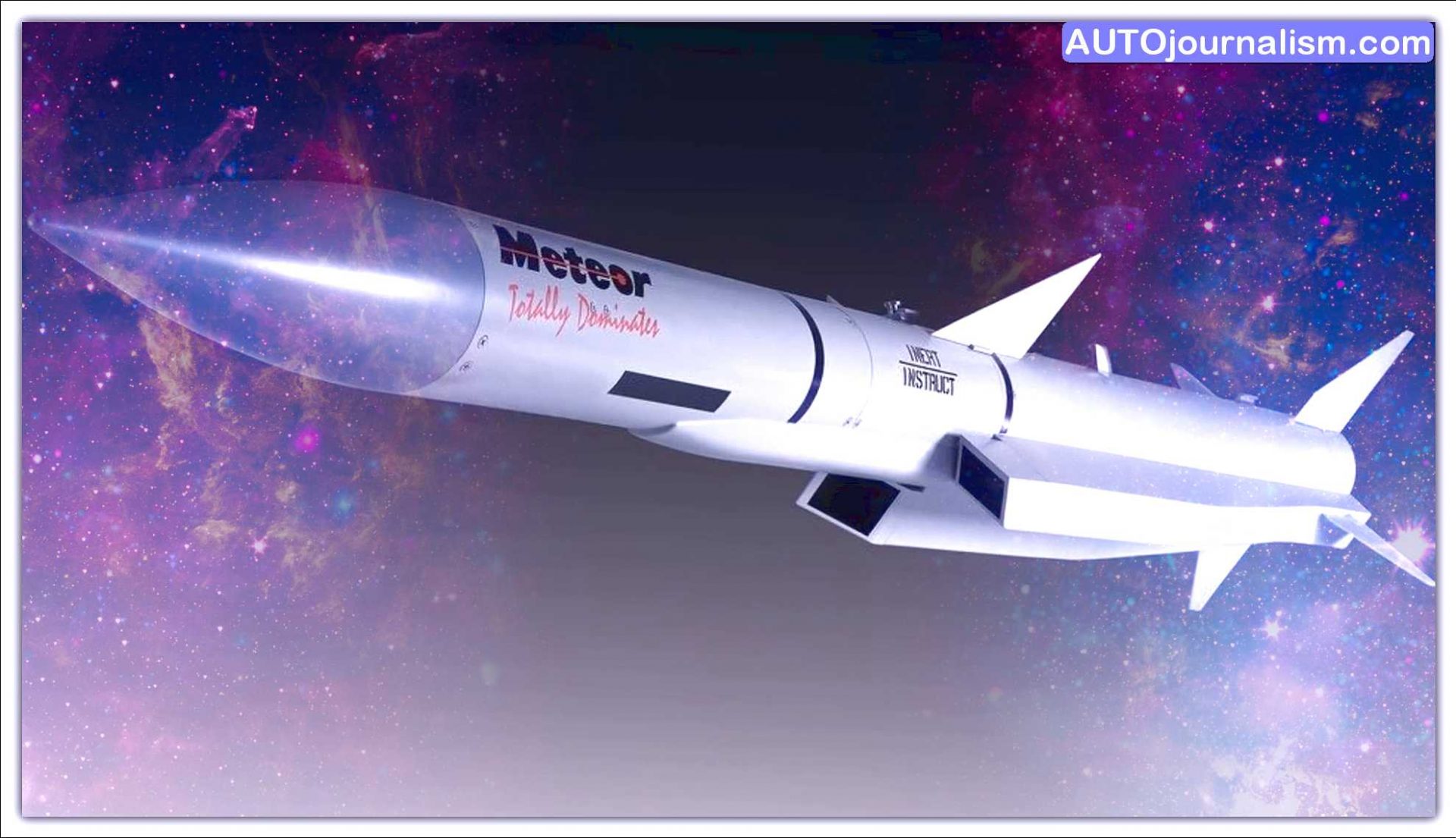 The METEOR BVRAAM is a next-generation past visible vary air-to-air missile that has the capacity to counter the modern-day and future fight threats making it one of the excellent air-to-air missiles in the world the meteor points a modern-day energetic radar seeker a two-way information hyperlink verbal exchange and strong gasoline ramjet motor to have interaction a broad vary of aims with pinpoint accuracy it additionally consists of a blast fragmentation warhead with proximity and impact fuses for optimal lethality the missile has high countermeasure resistance and offers the biggest no escape zone powered by a ramjet meteor can achieve a speed of over Mach 4 and operational range in excess of 100 kilometers.
NEXT TOPIC WILL BE ON – Top 10 missiles in the world
Previous Post:- Top 10 Best Air to Surface Missiles in the world – Rank List