Top 10 Tanks in India
Here is the list of Top 10 Tanks in India, According to Defence ministry data, India's army possesses about 4500 main battle tanks and 6800 armoured fighting vehicles, all of which are equipped with current equipment. The Indian army possesses a huge number of main battle tanks, medium tanks, light tanks, armoured vehicles, and infantry vehicles. In this video, we will identify the top 10 tanks in duty now in India, excluding those that are no longer in service. ( MBT ) Indian army tanks list.
Indian army tanks list is Here
#10: PT-76 ( ALTCV ) ( 1952 ) ( Best Indian Tank )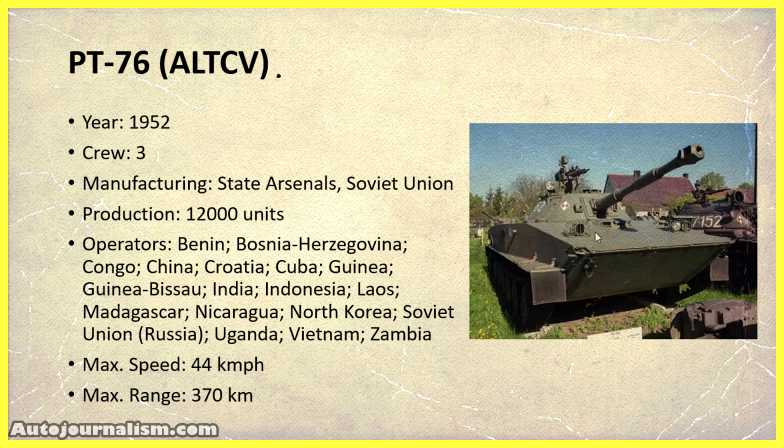 The PT-76 is a Soviet amphibious light tank that was debuted in the early 1950s and quickly became the Soviet Army's and other Warsaw Pact armed forces' standard reconnaissance tank. India, Iraq, Syria, North Korea, and North Vietnam were among the countries that received it.
The tank's full name is Floating Tank–76 (лaваи танк, Plavayushchiy tank, or T-76). A 76.2 mm D-56T series rifled tank gun with a caliber of 76 is the primary armament.
The PT-76 is used for reconnaissance and firefighting. The BTR-50 armoured personnel carrier, the ZSU-23-4 self-propelled antiaircraft cannon, the ASU-85 airborne self-propelled gun, and the 2K12 Kub anti-aircraft missile launch vehicle were all built on its chassis.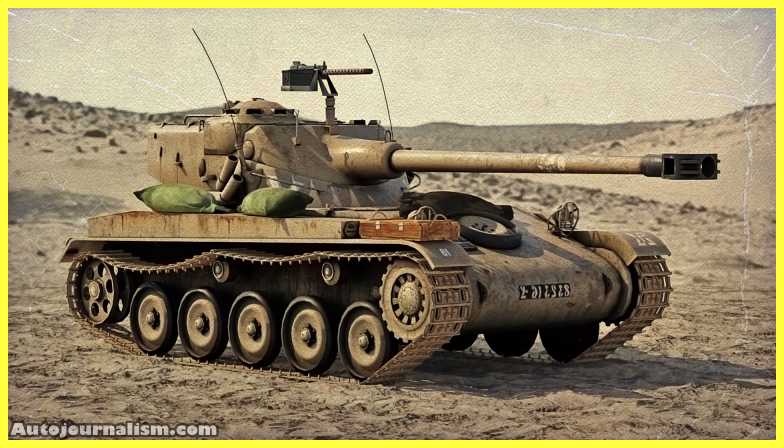 The maximum effective range of the BM-354P High-Velocity armoured Piercing (HVAP) round is 650 meters during the day and 600 meters at night. It has a maximum range of 1,060 meters when aimed. It has a muzzle penetration of 127 mm and a 1,000-meter penetration of 50 mm. From a range of 2,000 meters, the armor-piercing bullet can pierce 60 mm of armour inclined at 60 degrees. The maximum effective range of the BK-350M HEAT, or High Explosive Anti Tank, the cartridge is 650 meters during the day and 600 meters at night. At its greatest range, it has a range of 1,000 meters. It can pierce 280 mm of armor at 1,000 meters.
The maximum effective range of the OF-350 Frag-HE round is 600 meters at night and 4,000 meters during the day. While the vehicle is afloat, the gun can be fired. The gun may also be depressed and elevated between 4 and +30 degrees, hence the PT-76, like most Soviet tanks, has limited capacity to depress its main gun. As a result, obtaining a hull-down shooting position on higher ground can be problematic. One of the most serious flaws of the PT-76 Model 1's gun was that it lacked a stabilizing device, making it impossible to fire efficiently when the vehicle was moving. The PT-76 Model 2 features a single-axis stabilization system, whereas the PT-76B has a two-axis stabilization system.
#9: DRDO Tank EX Karna MBT ( 2002 ) ( Best Indian Tank )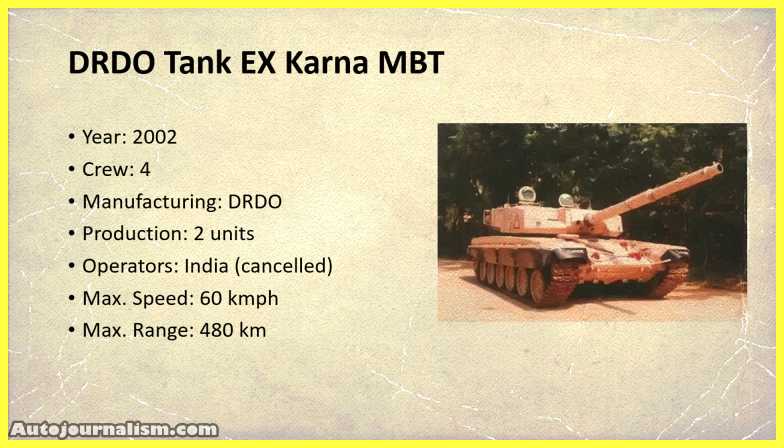 The main battle tank produced by the Indian Defence Research and Development Organisation (DRDO) in 2002 was codenamed Tank Ex or MBT Ex. The tank was rumored to be named Karna, after one of the characters from the Mahabharata, an Indian epic. The Tank Ex was created as a follow-up to DRDO's Ajeya (an enhanced T-72) in order to take advantage of the technologies established for that project. It went through six months of testing before being rejected by the Indian Army. Eight Tank Ex prototypes were manufactured in total.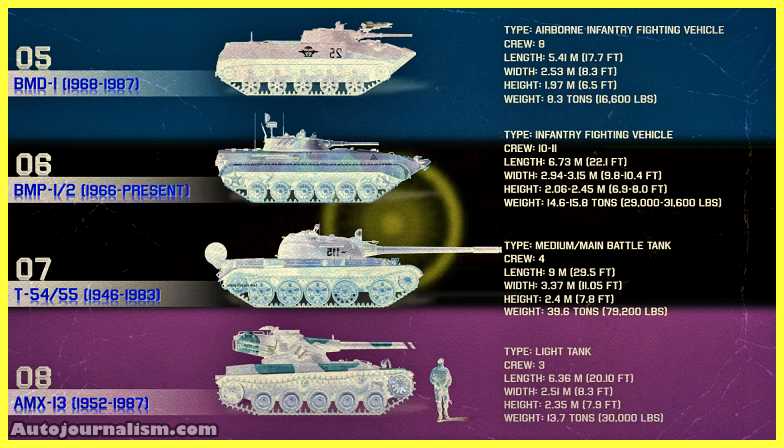 The Tank Ex is heavier (41 tonnes) than the T-72M1 but lighter (47 tonnes) than the Arjun MBT (58.4 tons). It has a 1,000 horsepower (700 kW) engine and a total weight of 47 tonnes, with a power-to-weight ratio of 21 horsepower (16 kW) per tonne. This is an upgrade over the T-72M1's 20 hp (15 kW)/ton power plant with a weight of 41 tonnes and a 780 horsepower (582 kW) power plant. The Tank Ex employs the Arjun MBT's 120 mm rifled cannon, which fires unitary APFSDS and HESH semi-combustible cartridge case ammunition. The T-72 has 32 rounds, whereas the Arjun has 39 rounds and 45 two-piece rounds. A global positioning system is provided for precise navigation. This is a feature of both the Arjun MBT and the Combat Improved Ajeya.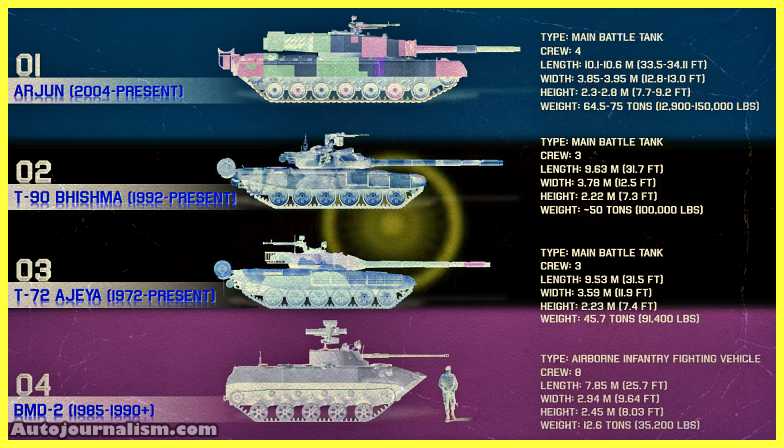 The Tank Ex has "Kanchan" composite armour, which protects it against both Kinetic and HEAT bullets, especially across its frontal arc (turret and glacis).
The Tank Ex may also have its "ready" ammo stored in the bustle (like in the Arjun), segregated from the crew and equipped with blow-off panels, based on the use of the Arjun turret design. This would be a key safeguard, equivalent to Western design principles.
With a top speed of 60 km/h on the road and a cross-country speed of 40 km/h, the Tank Ex retains the T-72's mobility. It's in accordance with all T-72 variations, including the T-72BM, with a maximum grade rise of 30 degrees. The Tank Ex is more capable of traversing trenches than the T-72M1, with a crossing distance of 2.6 meters versus 2.28 meters for the T-72M1. The Tank Ex can also scale 0.85-meter-high vertical barriers. The shallow fording capabilities of the tank are said to be 1.2 meters. The Tank Ex, like the Arjun, should be able to fire the Israeli LAHAT missile from its gun barrel.
#8: AMX-13 ( 1952 – 1987 ) ( Best Indian Tank )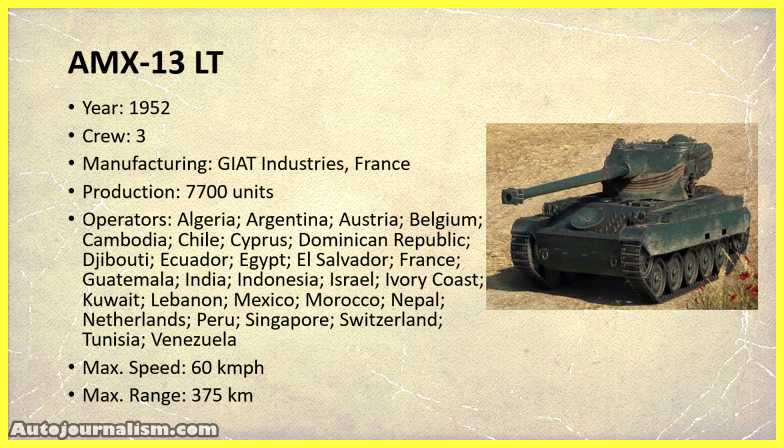 The amx 13 is a French light tank that was produced from 1952 to 1987 and was named after its initial weight of 13 tonnes. It was equipped with an oscillating turret built by gi 80 industries and revolver-type magazines that were also used on the Austrian. Its armour is between 10 and 40 millimetre and its armament is 75 millimeters as a 50 tank gun with 32 rounds.
During the 1965 Indo-Pak war, India deployed amx-13 tanks in the chomp area and utilised them in the fight of attack uttar. The tank's empty weight is about 13.7 tonnes and its loaded weight is about 14.5 tonnes.
#7: T-54/55 ( 1946 – 1983 ) ( Best Indian Tank )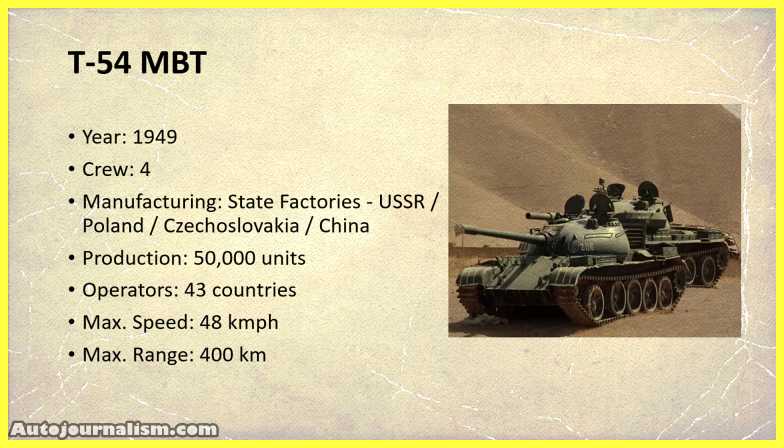 The Indian army employed its T54s and T55s extensively in its confrontations with Pakistan from the 1970s to the 1980s. The first encounter of the T-55 with enemy tanks happened on November 22, 1971, in the vicinity of Karimpur. During the fight of Nanocock on December 10 and 11, three Indian T-55 tanks destroyed three Pakistani M24 chaffey tanks in the region. In two encounters, Indian T-55s destroyed 9 Pakistani and 4748 Indian tanks.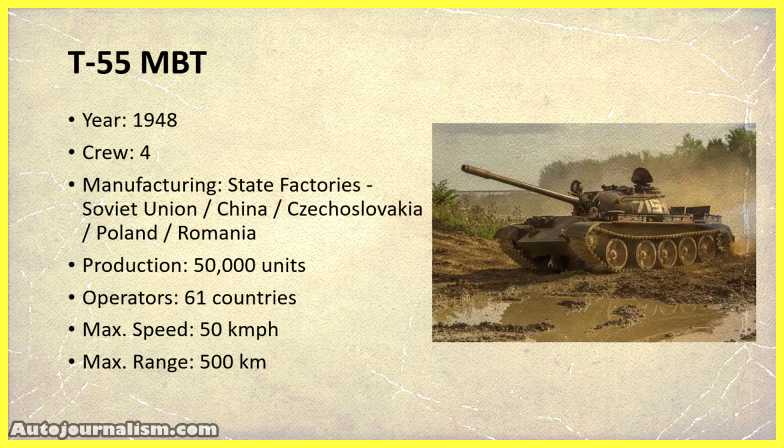 Without losing a single tank, India destroyed between 46 and 48 tanks, losing only 10 in the process. The tanks are made up of a variety of armour thicknesses. This tank's primary gun is a d10t 100mm rifle gun, and it's also equipped with a SGMT machine gun. The total number of T-54 and 55 aircraft built by the Soviet Union ranged from 86000 to 100000.
#6: BMP-1/2 ( 1966 – PRESENT ) ( Best Indian Tank )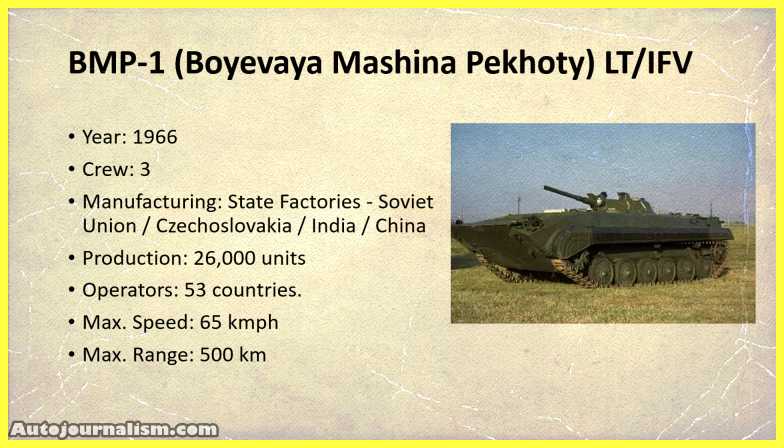 The bmp-1 and 2 are up next. The BMP-1 was the Soviet Union's first mass-produced infantry fighting vehicle. Czechoslovakia, Romania, and India developed bnp-1s under licence. The bmp-1 was initially used in combat, after which the bnp2 (better fighting qualities) was produced. In the army, the bmp2 is also known as the Sarath.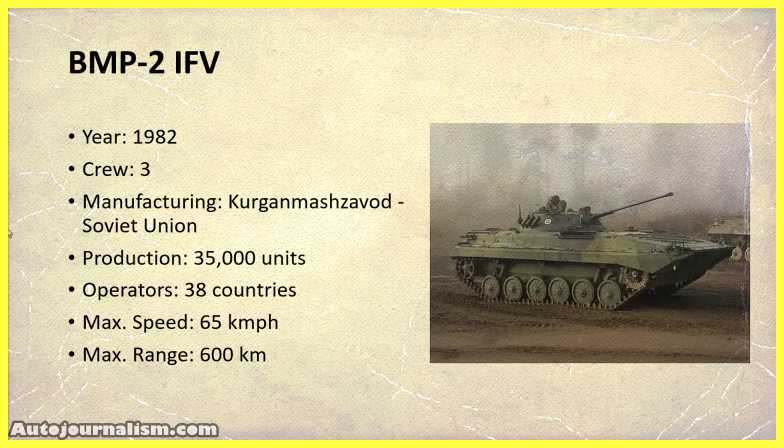 The Ministry of Defence has approved a request for the procurement of 156 BMP2 infantry fighting vehicles for the Indian army, putting a futuristic infantry combat vehicle project on hold. The total cost of the 156 BMP vehicles is estimated to be over Rs 1100 crores. As seen in the movie, this tank possesses a range of main weapons, including a 7.62 millimetre pk mac.
#5: BMD-1 ( 1968 – 1987 ) ( Best Indian Tank )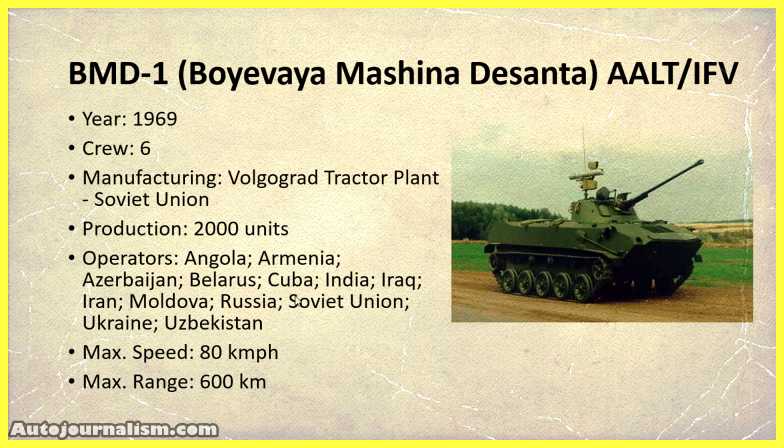 BMD one is ranked fifth. The BMD-1 is a Soviet airborne amphibious tracked infantry fighting vehicle that was first seen in the west in 1970. It was introduced in 1969. It can be dropped by parachute and, despite its resemblance to the BMP1, it is substantially smaller; its whole mass is roughly 8 tonnes.
This tank has a length of 5.41 metres, a width of 2.53 metres, and a height of about 2 metres. The crew is limited to two people, and the armour is made of welded aluminium alloy in varying thicknesses. It has a 73mm 2828 chrome low-pressure smoothbore short-recoil semi-automatic cannon with 40 rounds and an anti-tank guided missile launcher as its main armament.
#4: BMD-2 ( 1985-1990 + ) ( Best Indian Tank )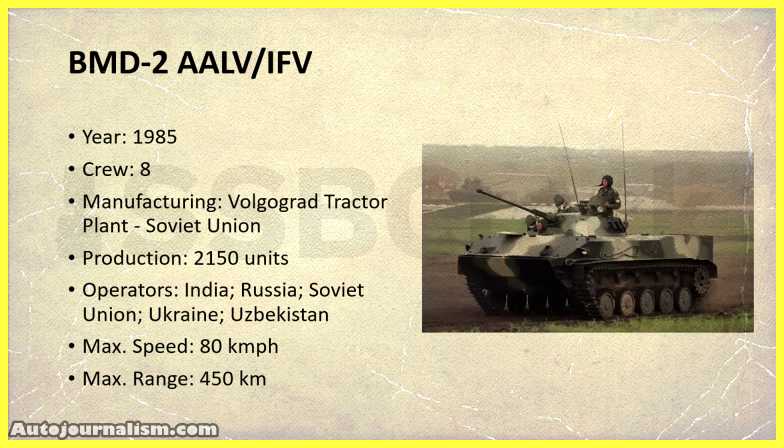 The bmd2 is up next. In 1985, the bmd2 was introduced as a second-generation Soviet airborne infantry fighting vehicle. It is a bmd-1 variation with a new turret and hull modifications. It was designed to replace the bmd-1, but due to the collapse of the Soviet economy in the 1980s, it was unable to do so completely.
bmd2 has a larger overall size than bmd-1. The bmd2's permitted capacity is double that of the bmd-1, and its armour is identical to that of the previous version. The bmd2's main armament is a 30 millimetre to a 42 multi-purpose auto cannon with a 300-round capacity and an ip-135 m1 anti-tank guided missile launcher.
#3: T-72 AJEYA ( 1972 – PRESENT ) ( Best Indian Tank )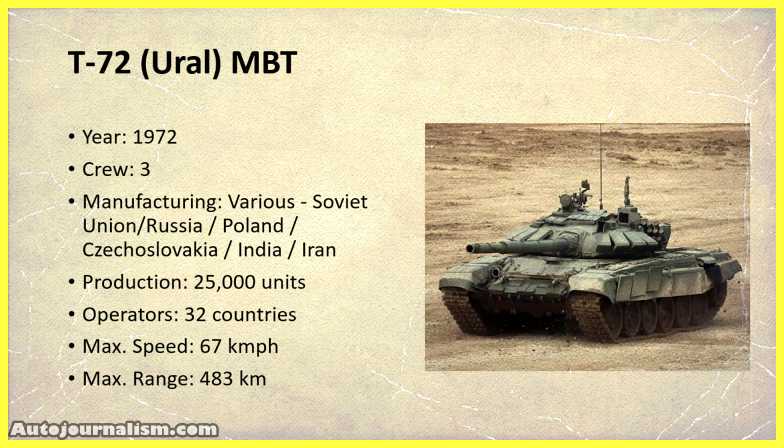 The number 272 is up next. Ajaya The T-72 is a Soviet main combat tank family that was first produced in 1971. By the late 1970s, Indian army headquarters had opted to buy new-generation replacements for its UK origin fleet of royal ordnance factories constructed centurion and vagina anti-amputees, which are based on licenced manufacturing of the vicar's main battle tank.
The tank's armour is steel and composite with explosive reactor armour, and its overall armament consists of a 2a46 smoothbore gun, a Pkt machine gun, and two anti-aircraft machine guns that are optional.
#2: T-90 BHISMA ( 1992 – PRESENT ) ( Best Indian Tank )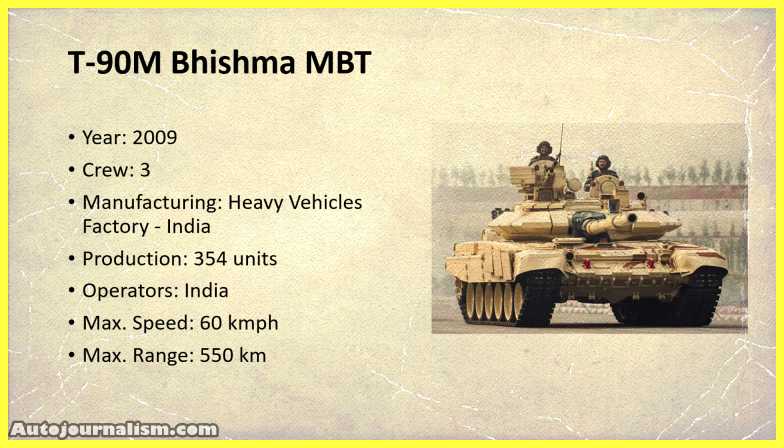 The t90 Bhishma, a third-generation Russian main battle tank that entered service in 1993, is ranked second. The tank is a modernised version of the t-72b that combines several of Tadu's capabilities. In 2001, India ordered 310 T-90s tanks from Russia, with 124 being sent fully completed and 186 being delivered in various states of completion.
The t90 employs a 125 millimeter to 46 smooth 4 main guns, the 1a45t fire control system, and updated engine and gunner's thermal sight, with an emphasis on shifting manufacture to domestics. A combination of steel and composite armour, smoke grenade dischargers, contact 5 explosive reactor armour, and the Shutori infrared anti-tank missile jamming system is among the conventional protective measures.
#1: DRDO ARJUN ( 2004 – PRESENT ) ( Best Indian Tank )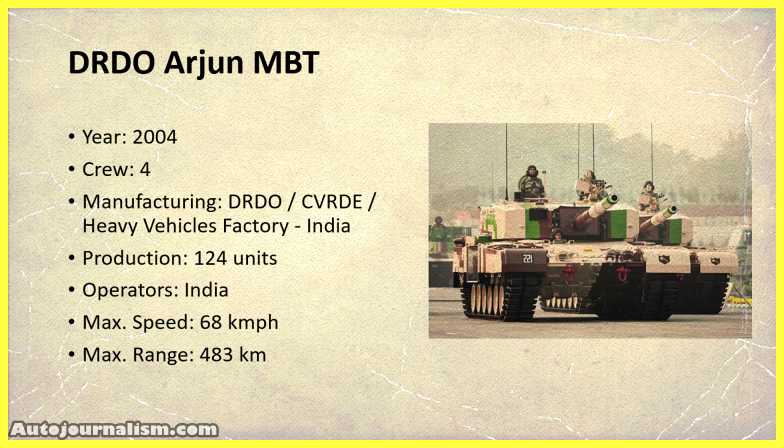 The Arjun main battle tank is India's number one tank. It is a third-generation main battle tank produced by India's defence research and development organization. It is named after Arjun the Archer Prince, the major protagonist of the Indian epic Mahabharata. As of June 2011, the Indian army had received more than 100 Arjun tanks.
The arjun mk2 variation is being developed in collaboration with and with the participation of the Indian army, and it will include a number of changes. The origin is equipped with a 120mm main rifle gun that fires armor piercing fin stabilised discarding sabot ammunition developed in-house, as well as a pkt 7.62mm coaxial gun and a NSVT 12.7mm machine gun.
A four-person crew, consisting of a commander, gunner, loader, and driver, as well as automatic fire detection and suppression and nbc protection systems, are included. The Armour, which was developed in-house, is said to give far superior all-around anti-tank warhead head protection than comparable third-generation tanks. Up to this point, the argent tank is India's only indigenous and most advanced tank.
Q: How many tanks in India have?
A: India, on the other hand, possesses 4,292 tanks, 8,686 armoured vehicles, 235 self-propelled artillery, 4,060 towed artillery, and 266 rocket launchers.
So this is the list of Top 10 Tanks in India, Thanks for watching.
NEXT