Top 10 World War 1 Aircraft
Here is the list of Top 10 World War 1 Aircraft, and today we'll be showcasing the top ten world war I fighter planes that most of us haven't seen yet on the internet. The first world war was fought on the western front, where neither British nor German forces could gain more ground or force the other to retreat, rather than moving around to fight large formal battles. In 1914, each army remained in trenches that marked the boundaries of their area, attempting to wear the other side down with frequent little attacks and occasional offensives.
When the First World War broke out, aviation was just getting started. During the war years, the role of aircraft changed dramatically. Initially, aircraft were primarily used for reconnaissance by the British military, but new technological advances allowed pilots to drop bombs and shoot down enemy aircraft.
List of Top 10 World War 1 Aircraft
10. NIEUPORT 11 ( Best Fighter Aircraft of World War 1 )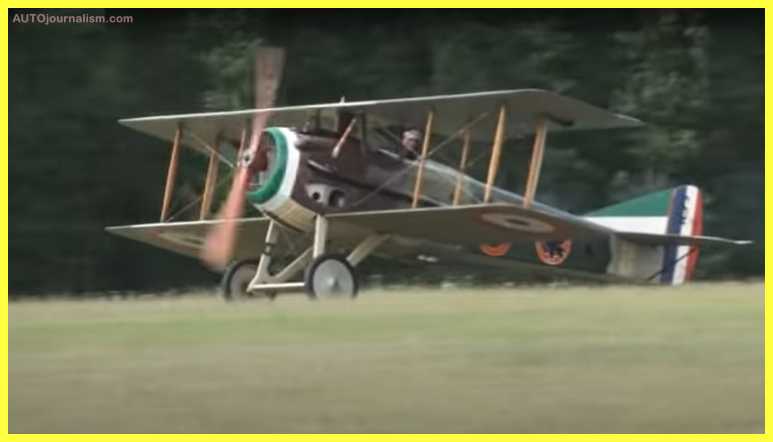 Country: FRANCE
The NIEUPORT 11 was a French World War II single-seat sesquiplane fighter aircraft that saw action with several of France's allies and gave birth to the Newport fighter series that is still in service today.
The NIEUPORT 11 was used by many different countries until the 1920s, as were many other World War I aircraft. The armament was not cutting-edge, even by World War One standards, due to the lack of interrupting gear. The single machine gun mounted above the upper wing fired above the propeller arc, and its mount allowed it to be tipped back so the pilot could change the circular ammunition drum.
9. ALBATROS D.V ( Best Fighter Aircraft of World War 1 )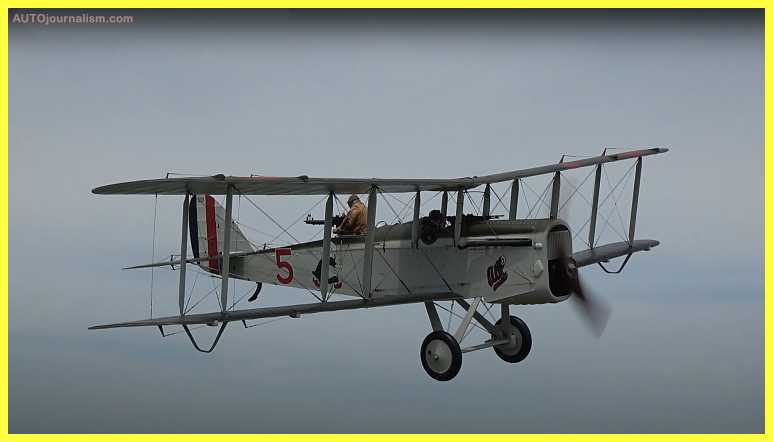 Country: GERMANY
The ALBATROS D.V was a German air force fighter aircraft manufactured during World War One. It was the ultimate evolution of the albatross d1 family and the last albatross fighter to see active duty.
Despite its well-known flaws in general obsolescence, roughly 2500 d5 aircraft were produced before manufacturing was suspended in April 1918. Its armament was a twin LMG machine gun mounted in front, and it was powered by a Mercedes piston engine producing 200 horsepower and reaching a peak speed of roughly 186 kilometers per hour.
8. SOPWITH PUP ( Best Fighter Aircraft of World War 1 )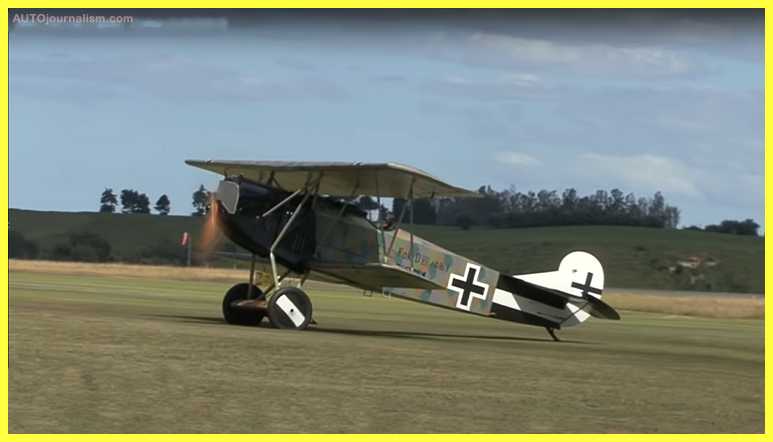 Country: UK
The SOPWITH PUP was a British single-seat biplane fighter aircraft produced by the Sopwith Aviation firm. With comfortable flying qualities and outstanding agility, the pump was immensely popular. However, the pump was finally outperformed by newer German fighters.
On the Western Front, however, it was not entirely replaced until the end of 1917. The PUP's Dozel flying characteristics also made it ideal for use in aircraft carrier deck landing and takeoff experiments. It is equipped with the Vickers machine fired forward through the propeller equipped with 80 horsepower engines up with pup could achieve a maximum speed of 180 kilometers per hour.
7. SOPWITH CAMEL ( Best Fighter Aircraft of World War 1 )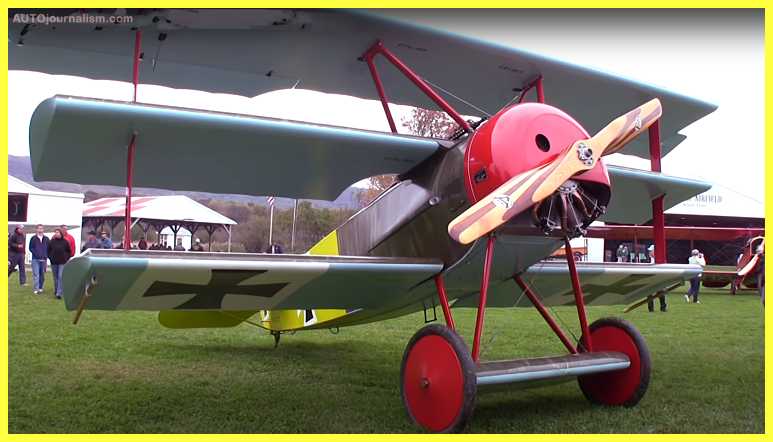 Country: UK
The Sopwith Camel was a British single-seat biplane fighter aircraft that debuted on the Western Front in 1917. It was created as a successor to the Sopwith Pup by the Sopwith Aviation Company and became one of the most well-known fighter aircraft of World War I.
The SOPWITH CAMEL was a successor of the Sopwith Pub and became one of the most well-known fighter aircraft of World War I. It was powered by a single rotary engine and armed with twin synchronized Vickers machine guns, albeit it was difficult to fly.
It was extremely maneuverable in the hands of an experienced pilot, which was essential in the era's relatively low-speed, low-altitude dogfights. Camel pilots are been credited with downing 1294 enemy aircraft, more than any other allied fighter throughout the battle. Unlike the pub, the camel had a powerful engine capable of flying at a maximum speed of 182 kilometers per hour.
Wingspan: 8.53 m
Top speed: 182 km/h
Range: 350 km
Introduction: June 1917
Engine type: Clerget 9B
Manufacturer: Sopwith Aviation Company
Designers: Herbert Smith, Leslie Frise
6. SE5 ( Best Fighter Aircraft of World War 1 )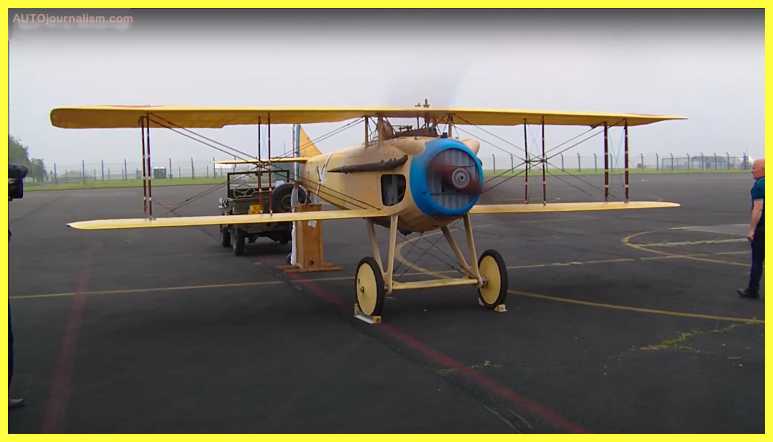 Country: UK
The SE5 was a biplane fighter aircraft that was one of the quickest aircraft during World War II. In most ways, the se5 outperformed the rival saw with camel, however it was less sensitive to the controls.
The SE-5 saw duty with numerous countries from many continents; its length was approximately 6.38 meters, and it weighed around 640 kilos. Unlike other World War One aircraft, the sc5 could carry four cooper bombs weighing 11 kilos each, two under each lower wing. Its power plant was a v8 engine capable of producing 150 horsepower and reaching a top speed of 222 kilometers per hour.
5. SPAD VII ( Best Fighter Aircraft of World War 1 )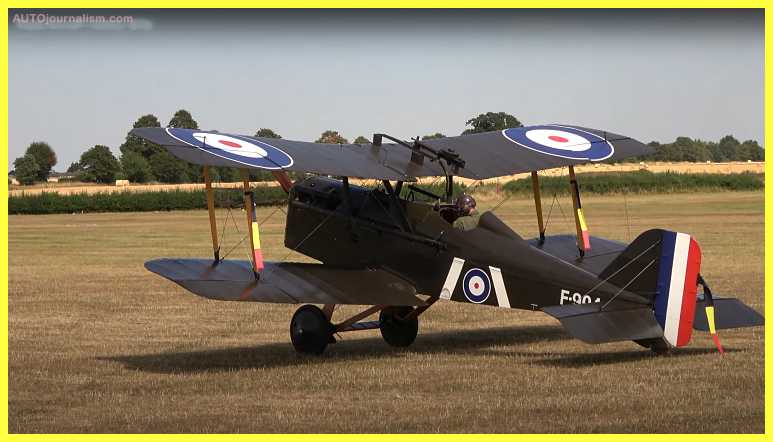 Country: FRANCE
During World War I, the SPAD s7 was the first of a series of highly successful biplane fighter aircraft. Like its successor, the s7 was renowned as a sturdy and rugged aircraft with good climbing and diving characteristics. It was also a stable gun platform for all pilots used to the more maneuverable aircraft. Newport boxers found the controls to be difficult to use.
It was flown by a number of notable aces and served with more than 25 countries throughout the war. It was armed with a vicar's machine gun and a v8 engine providing 150 horsepower. It could fly a range of up to 400 kilometers and a maximum speed of 193 kilometers per hour.
4. FOKKER DR.I ( Best Fighter Aircraft of World War 1 )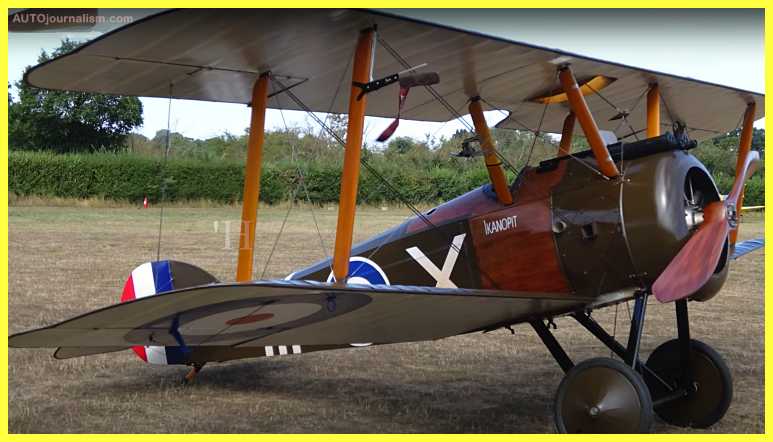 Country: GERMANY
The Fokker Dr-1 was perhaps the most renowned plane of World War One, because of its association with the Red Baron. The airframe was built of steel tubing covered with aviation dyed canvas and weighed 406 kilos when empty.
It had a 110 horsepower engine and could fly at a maximum speed of 180 kilometers per hour for 1 hour and 30 minutes at a maximum altitude of 14 000 feet. Like most planes in WWI, the Fokker dr-1 had a rotary engine with the propeller bolted directly onto the engine so that the engine and propeller rotated together.
3. FOKKER DVII ( Best Fighter Aircraft of World War 1 )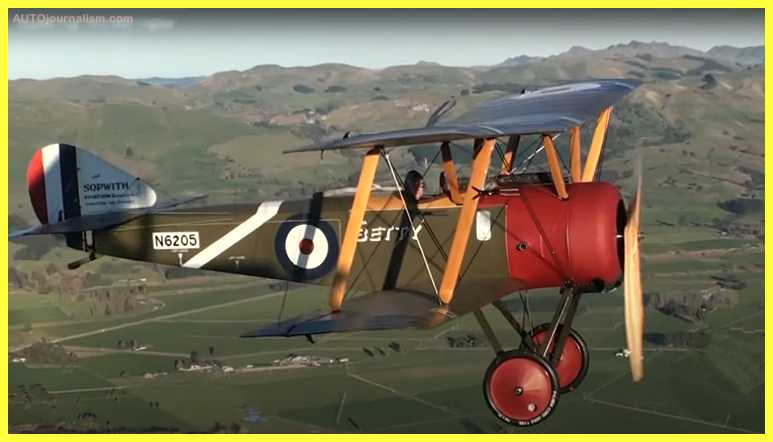 Country: GERMANY
In the second half of 1918, the Fokker D7, a German World War One fighter aircraft constructed by rental factories in Germany, manufactured around 3 300 d7 aircraft. The d7 immediately established itself as a powerful aircraft in service with the lift strike craft.
The first production d7s were outfitted with 170 to 180 horsepower Mercedes engines, but production quickly switched to the intended standard engine, which had a higher compression and produced 180 to 200 horsepower. The range of this aircraft was up to 266 kilometers, and the top speed of the Fokker DVII was 125-130mph or approximately 209 kilometers per hour.
2. AIRCO DH4 ( Best Fighter Aircraft of World War 1 )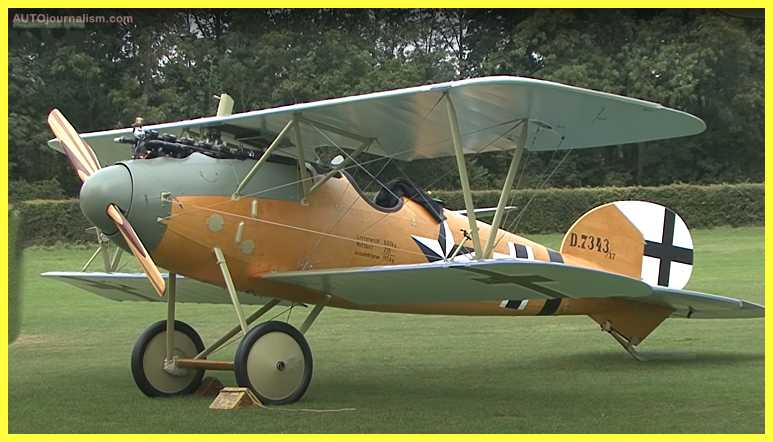 Country: UK
The airline code The DH4 was a British two-seat biplane that was the first British two-seat light day bomber to be equipped with an effective defensive armament. The dh4 was designed to undertake both aerial reconnaissance and day bomber missions, and one of its first goals was to be propelled by a newly built engine.
And it was tried with several different engines, the best of which was the 375 horsepower Rolls-Royce eagle engine. The aircraft's armament and ordnance consisted of one vicar's machine gun for the pilot and one lewis gun mounting for the observer, as well as a pair of 100-kilogram bombs or a maximum payload of 450-kilogram Bombs.
1. SPAD XIII ( Best Fighter Aircraft of World War 1 )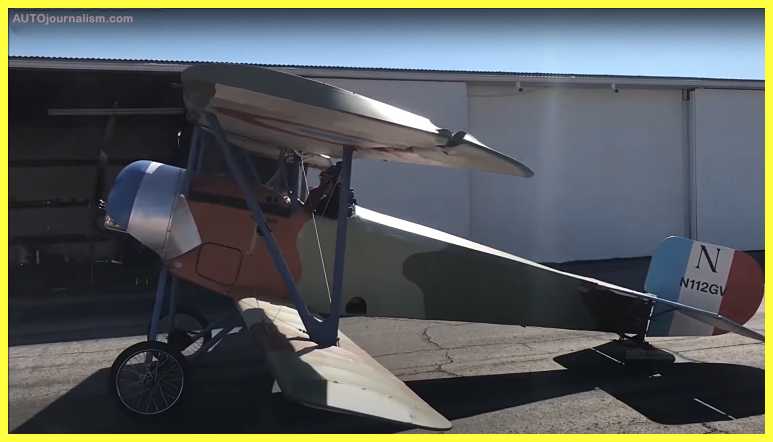 Country: FRANCE
The spot s13 was a refinement of the successful spit s7 design, which was eventually eclipsed by newer and superior German aircraft designs during World War 1. The S-13 would be a triumph for Spad, he added.
The s-13 had an enlarged wingspan more powerful engines and dual machine gun systems along with more subtle modifications in design over the s7 in the end over 8 400 copies would roll off the manufacturing lines. One of the biggest distinctions between spot 7 and spot 13 was that it could carry four bombs weighing approximately 50 kg each.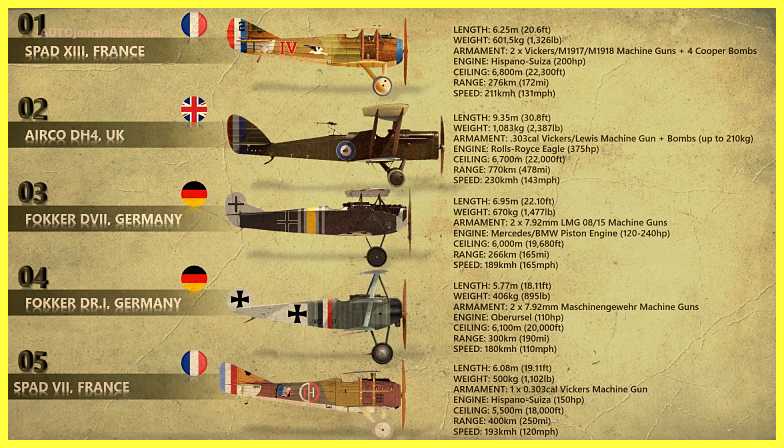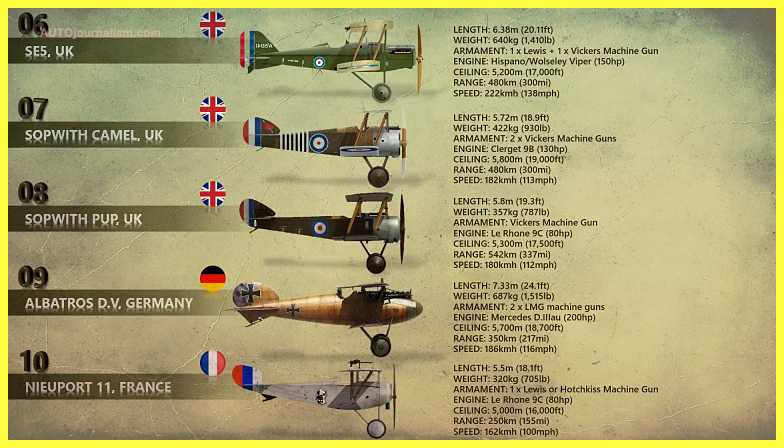 Thoughts-
Russian fighters Sikorsky S-20 and S-22 – length 6.5 m, weight 750/1030 kg, armament 1-2 7.62 or 7.7 mm MGs, engine 120 hp Rhone / 150 hp Salmson, ceiling 5600/6200 m, flying time 2.3 hours, speed 190/205 Kmph.
Instead of machine guns, those planes should have been outfitted with automatic shotguns. Because the pilots were the most susceptible component of the plane, a cloud of buckshot was more likely to strike them.
The D.VII represented a new degree of engineering. It didn't need bracing wires since its construction was so sturdy. It had strong speed, a good rate of climb, descent armament, and good maneuverability. In most ways, it was more than capable of dealing with everything the Allies could throw at it, even the SPAD XIII. SPADs belonged to a previous generation, but they were still a dangerous foe.
NEXT
Top 10 World War 2 Aircraft ( WW2 List )
Top 10 Biggest Tunnel Boring Machines in the World