List of all vertical landing Fighter jets in the world (VTOL)
Here is the List of all vertical landing Fighter jets in the world VTOL Fighter Jets. (All VTOLs Currently in Military Service), The vertical takeoff and landing aircraft is one that can hover take off and land vertically without relying on a runway, some vertical and take-off landing aircraft can operate in other modes as well such as conventional takeoff and landing short takeoff and landing, or short takeoff and vertical landing.
Today Autojournalism Website will present the list of all the vertical takeoff and landing or short takeoff and vertical landing fighter jets that have been produced we will not include experimental fighters that have never entered service so let's Start.
List of All VTOL Fighter Jets or Military Aircraft (Currently in Service)
1. Hawker Siddeley Harrier (VTOL Military Aircraft)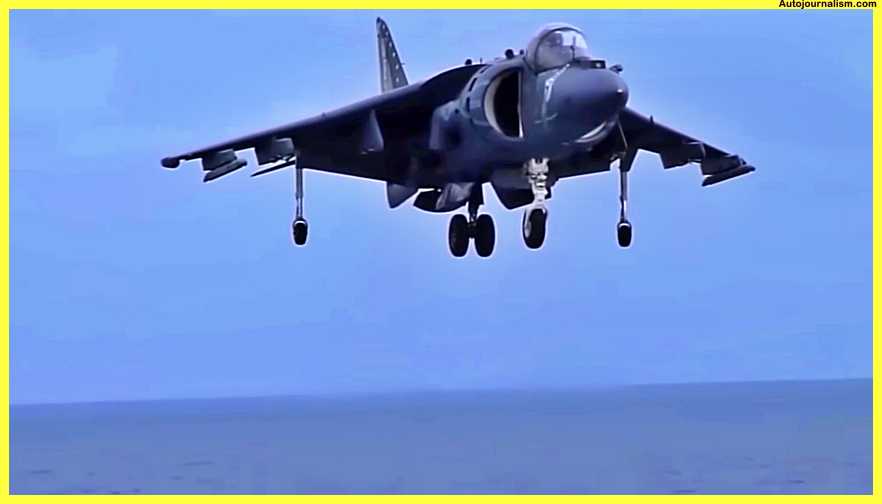 So, first, we have the Hawker Siddeley Harrier which is a British military aircraft it was first developed in the 1960s as the first operational ground attack and reconnaissance aircraft with vertical or short takeoff and landing capabilities at the same time it was the only truly successful vertical or short takeoff and landing design operationally the harrier uses a single rolls Royce pegasus turbine engine that featured four vector nozzles that can independently move from horizontal to slightly forward or vertical or 98 degrees being able to turn the nozzle slightly forward means that the harrier can move backward while hovering.
2. Yakovlev Yak-38 Forger (VTOL Military Aircraft)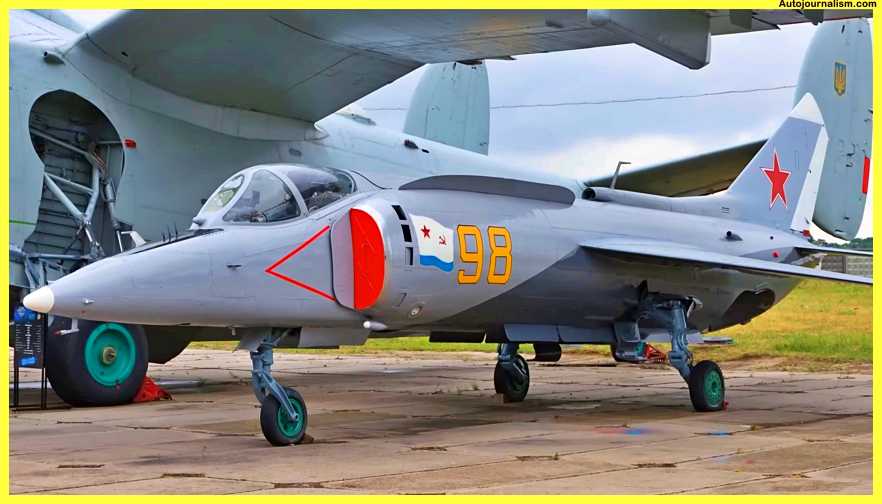 Next, we have the Yakovlev Yak-38 or the forger it was the sole operational vertical takeoff and landing strike fighter and the first carrier-based fixed-wing aircraft of the soviet naval aviation it entered service in 1971 and retired in 1991. the yak-38 did closely resemble the Hawker Siddeley Harrier the yak-38 features many engines in contrast to the harrier which has only one two rd-38 turbojets located in front of the aircraft solely for vector thrust assistance in addition to one Toumans kr28 v300 engine for vector thrust and regular flight while it was a novel idea to ensure the aircraft could take on vertically the fact that the aircraft was carrying two extra engines around meant that it just had more weight to carry than the harrier.
3. British Aerospace Sea Harrier (VTOL Military Aircraft)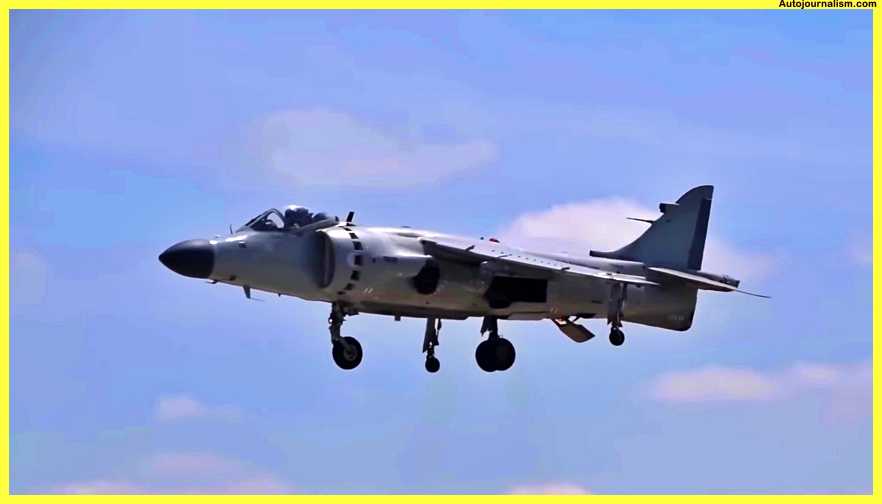 Next, we have the British aerospace sea harrier which is an enabled short takeoff and vertical landing jet fighter it features a single Rolls-Royce Pegasus turbofan engine with two intakes and four-vector able nozzles it has two landing gear on the fuselage and two out trigger landing gear on the wings the sea harrier is equipped with four wings and three fuse large pylons for carrying weapons and external fuel tanks use of the ski jump allowed the aircraft to take off from a short flight deck with a heavier payload than would otherwise be impossible with a heavier payload than would otherwise be possible.
4. British Aerospace Harrier II (VTOL Military Aircraft)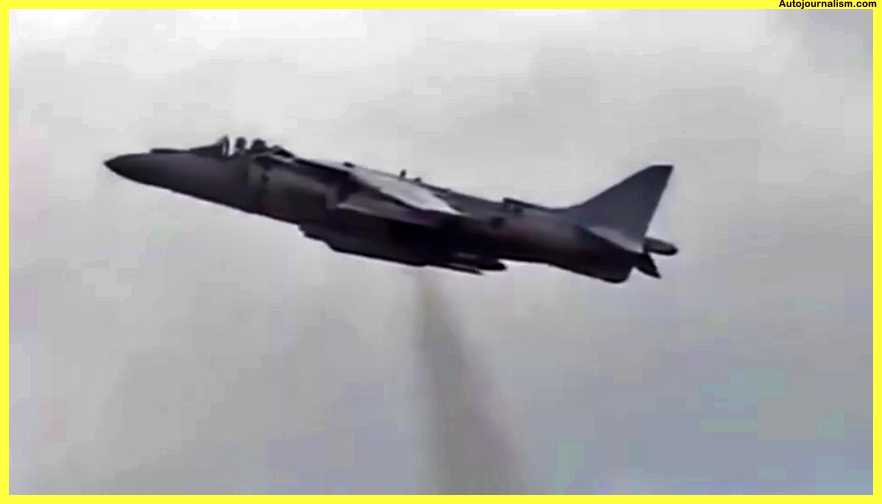 Next is the British aerospace harrier 2 which is a second generation vertical or short takeoff and landing jet aircraft used by the royal air force and the royal navy the harrier 2 is an extensively modified version of the first generation harrier gr1 or gr3 series a new one-piece wing provides around 14 percent more area and increased thickness the wing and leading edge root extensions allows for a 6 700 pound or 3 35 kilogram payload increase over 1000 feet or 300-meter takeoff compared with the first generation harriers.
5. McDonnell Douglas AV-8B Harrier II (VTOL Military Aircraft)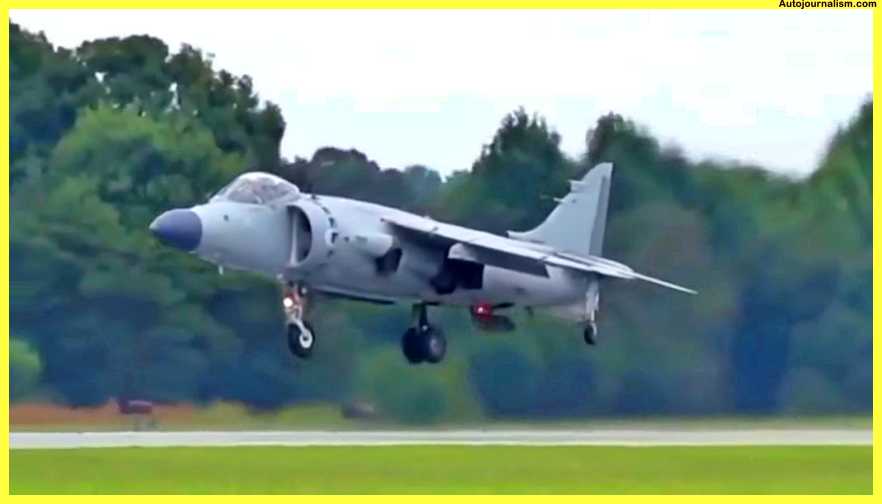 Next, we have the McDonnell Douglas AV-8B Harrier II which is a single-engine ground attack aircraft that constitutes the second generation of the harrier jump jet family the aircraft is powered by an upgraded version of the pegasus the single-engine has two intakes and four synchronized vector able nozzles close to its turbine two of these nozzles are located near the forward cold end of the engine and two are near the rear hot end of the engine this arrangement contrasts with most fixed-wing aircraft which have engine nozzles only at the rear the harrier 2 also has smaller valve control nozzles and the nose tail and wing tips to provide control at low air speeds.
6. Lockheed Martin F-35 Lightning II (VTOL Military Aircraft)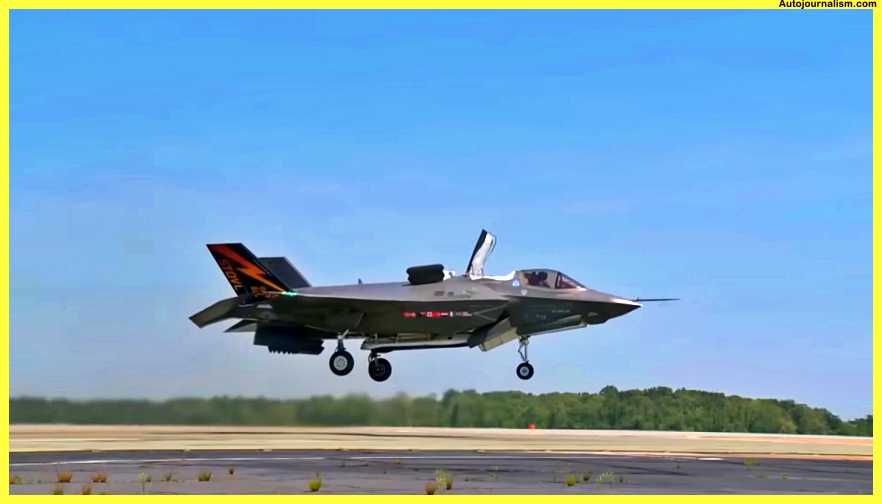 Lastly, we have the f-35b lightning two the f-35b entered service on 31st July 2015 with the united states marine corps similar in size to the variant the bee sacrifices about a third of the variant's fuel volume to accommodate the shaft-driven lift fan which allows it to land vertically like a helicopter and take off from very short runways this enables it to operate from remote short field bases and variety of air capable ships in vertical flight the lift fan produces 29,000 shafts horsepower and is capable of 95-degree rotation in just 2.5 seconds this variant is limited to 7g (7th Generation Fighter jet), unlike the other predecessors the f-35b is the first vertical take-off landing aircraft capable of supersonic air speeds.
credit:
Read also:
Next Topic: Boeing VTOL