Top 10 Best Armored Recovery Vehicles In The World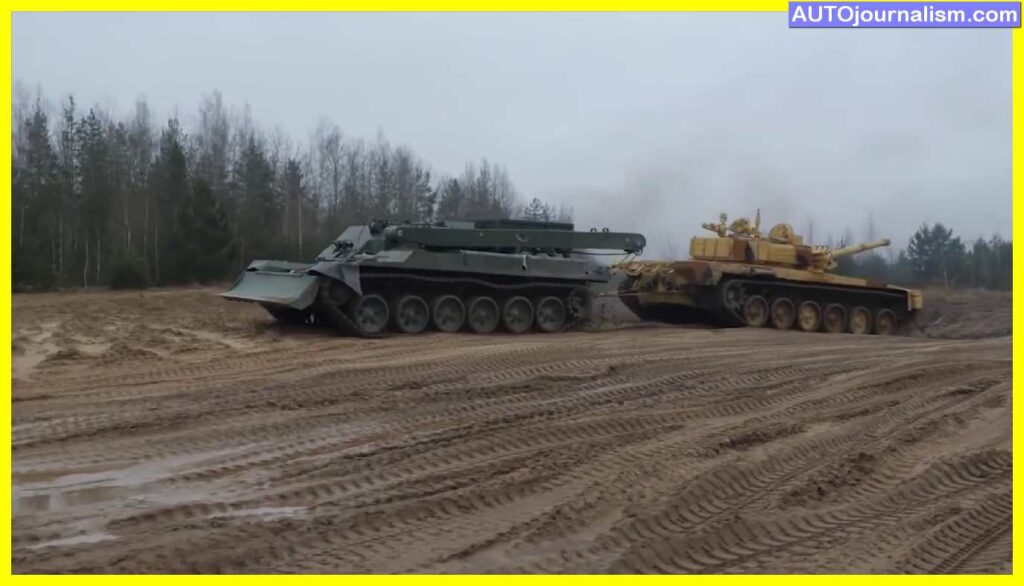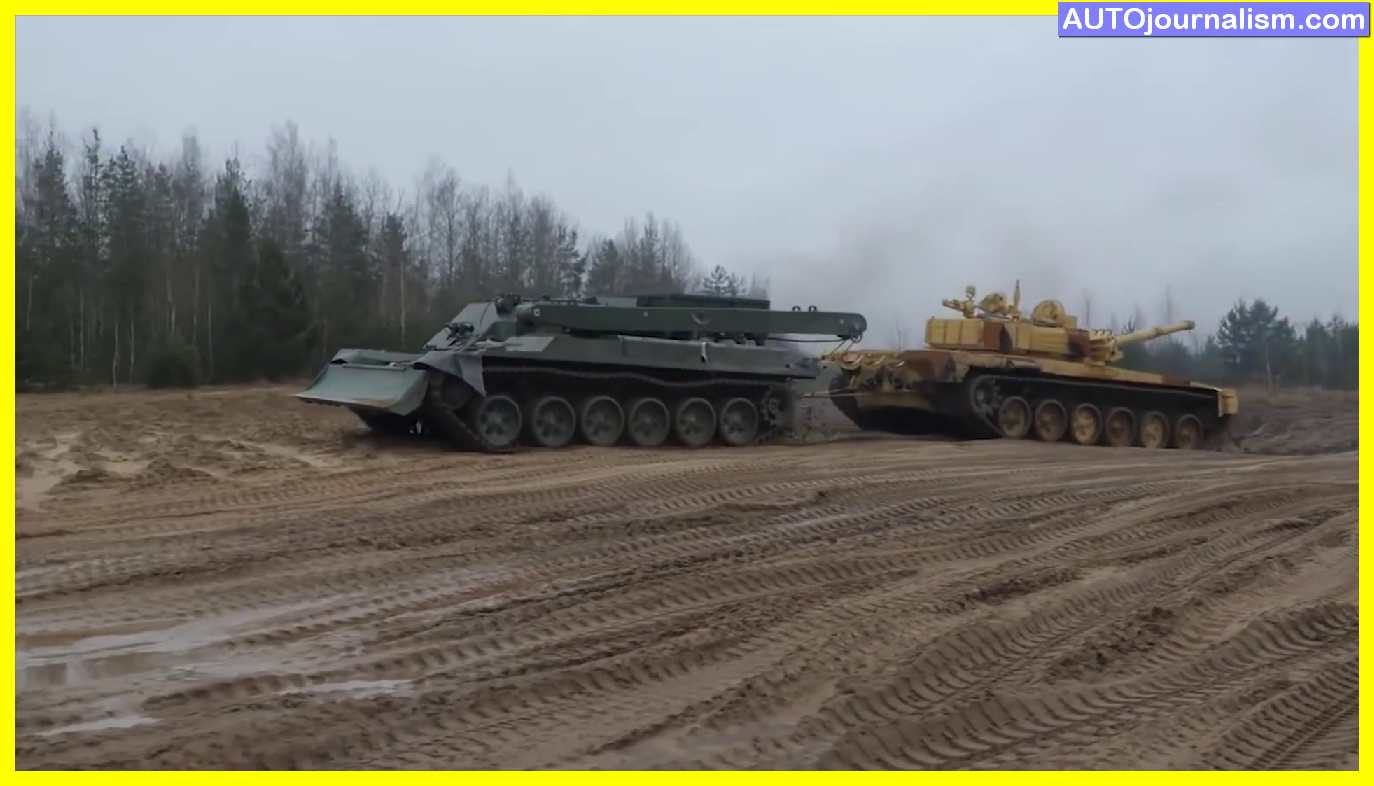 An armored recovery vehicle is a powerful tank or armored personnel carrier chassis modified for use in combat for towing or repairing battle-damaged stock and/or inoperable armored fighting vehicles such as tanks and armored personnel carriers. Today, we'll show you the Top 10 Best Armored Recovery Vehicles In The World.
No.10 BREM-84 ATLET ( Armored Recovery Vehicle )
The BREM-84 ATLET repair and recovery vehicle was developed by the Kharkov more Azov design bureau, and serial production began in April 2018 to meet the needs of the Ukrainian Armed Forces. The vehicle is designed to repair and recover damaged infantry fighting vehicles and combat equipment on the battlefield, as well as tow damaged vehicles to maintenance facilities. The hydraulically driven crane on the right side of the hull at Depot has a lifting capacity of 25 tonnes.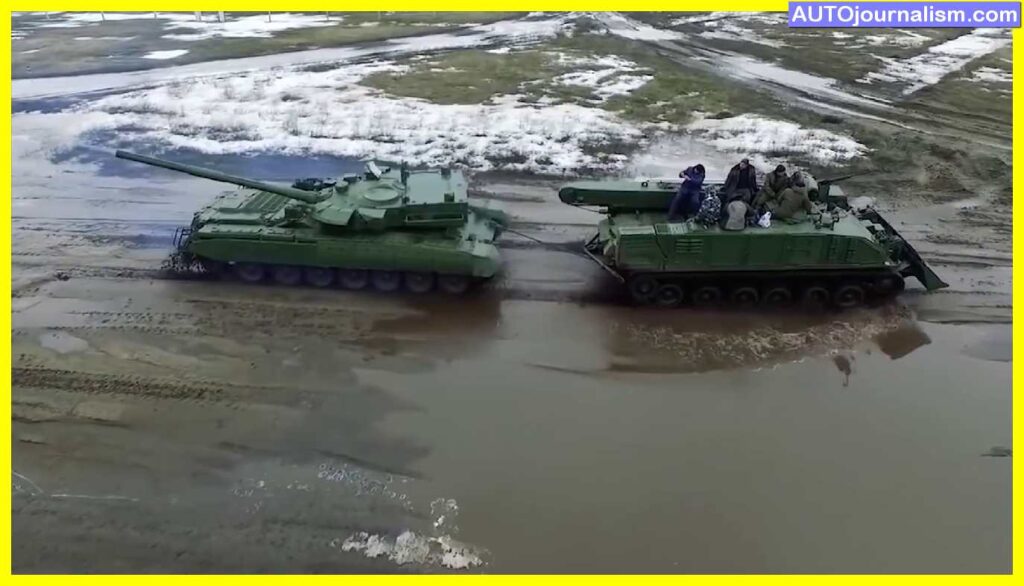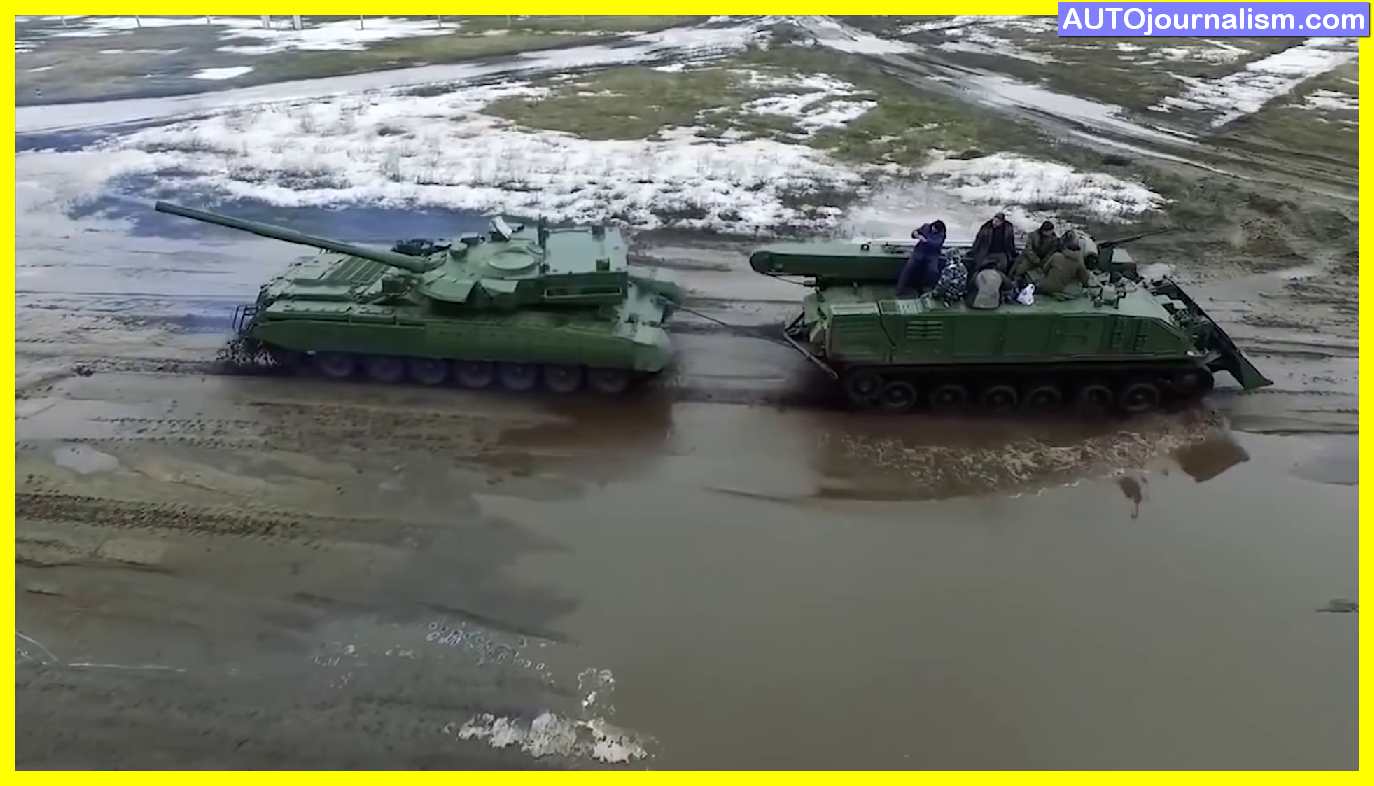 To recover the destroyed vehicles, a three-point four-meter broad bulldozer blade is installed on the front of the chassis. For lifting and hauling loads, the armored vehicle is also equipped with a motorized winch with a maximum pulling force of 250 kilonewtons.
No.9 M88A2 HERCULES ( Armored Recovery Vehicle )
The M88A2 HERCULES is a self-contained armored recovery vehicle that is used to rescue and recover soldiers on the battlefield. The m88a2 is now produced by Bae Systems. The m88a2 recovery vehicle meets the needs of the US army for a well-equipped recovery vehicle that can safely tow, winch, and recover in combat zones.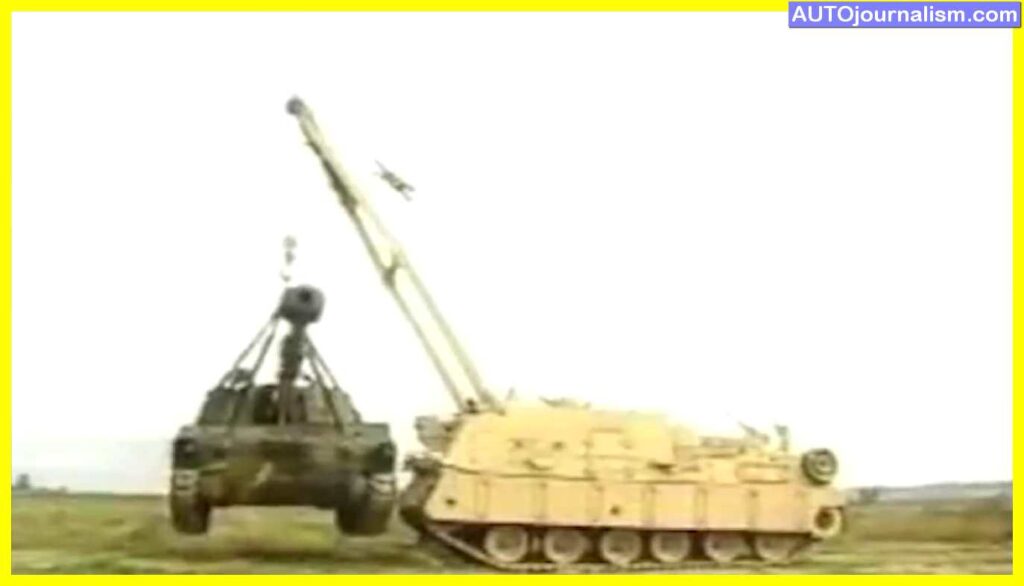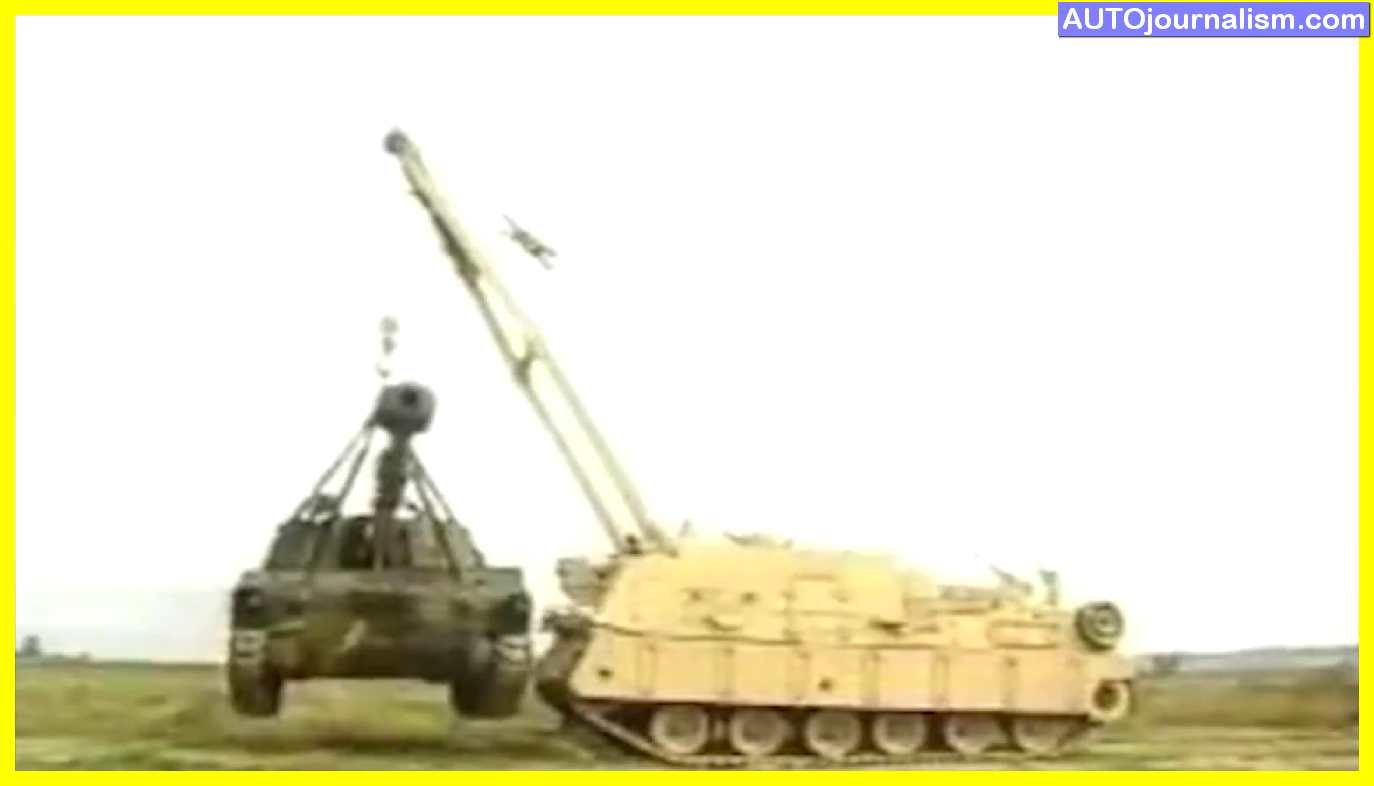 The Hercules is capable of rescuing combat vehicles weighing up to 70 tonnes, including Leopard m1a1 and m1a2 bridging systems, as well as other vehicles. For superior and easier winching, the truck is equipped with a long 35-tonne boom and a 140-thousand-pound constant pole main winch. It also has a 280-foot cable and an auxiliary 3-ton winch.
No.8 BREM LEV ( Armored Recovery Vehicle )
The long armored recovery vehicle has successfully passed testing at Ukraine's state-owned LEV armored company and is now ready for mass production.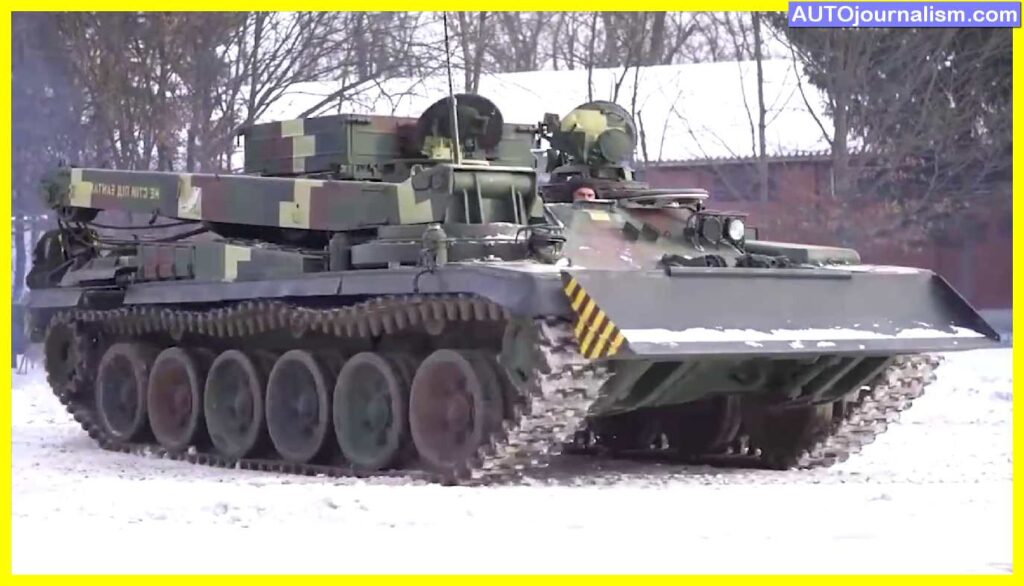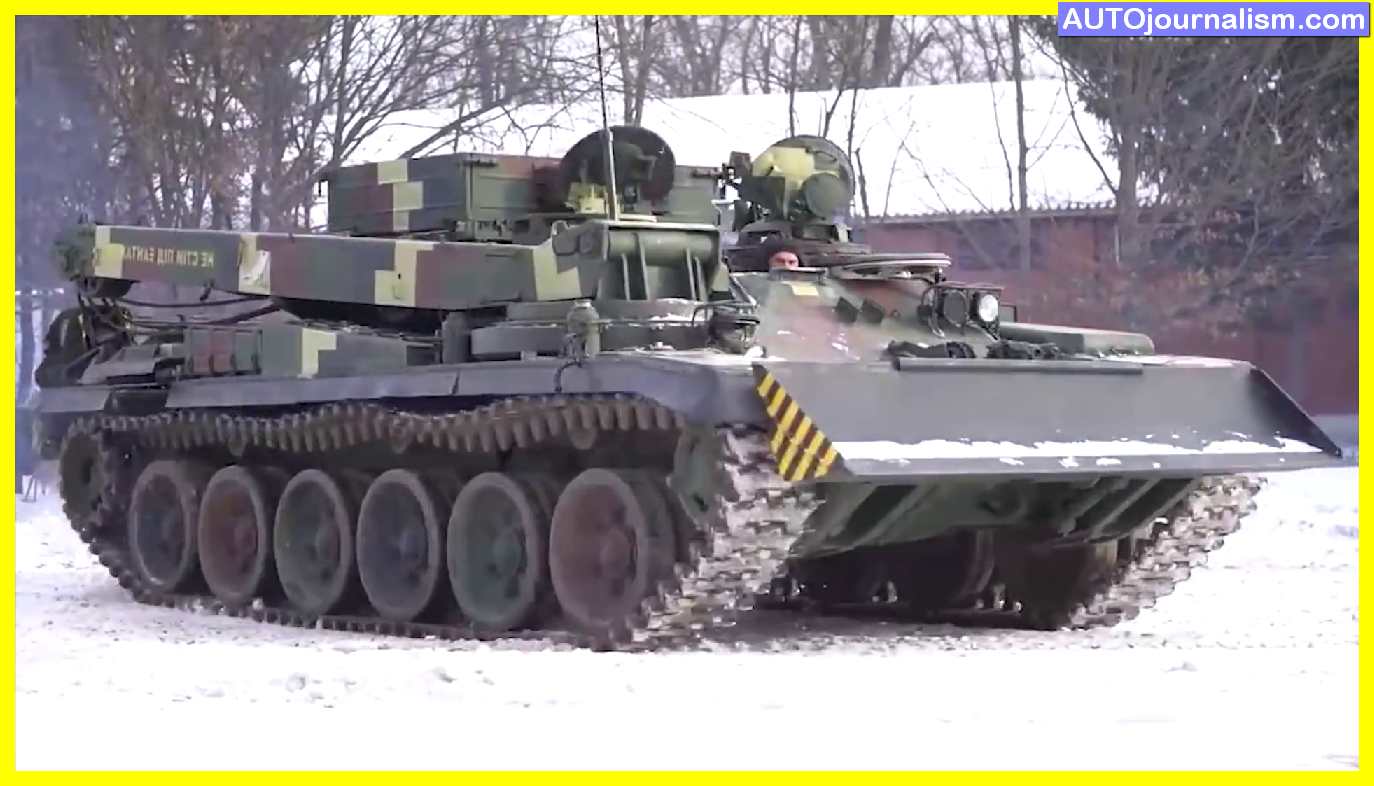 The Lev was designed to improve technical assistance and operational maintenance of tank units made up of T-64 X and T-72s in various configurations. The brim is designed for evacuation and reporting of faulty damaged tracked and wheeled military vehicles in combat while carrying out current and medium repairs in field situations. It is based on the T-72 main battle tank.
The Lev includes a 200-meter-long cable winch, as well as a crane boom with a maximum carrying capacity of 12 tonnes for mounting and dismantling equipment and assemblies in the field, such as tank turrets, engines, or gearboxes.
No.7 BREM-1 ( Armored Recovery Vehicle )
The Russian army uses the BREM-1, an armoured recovery vehicle manufactured by JSC research and production enterprise uralvagonzavod. It is primarily used to recover damaged tanks and armored vehicles from the battlefield. It tows damaged vehicles to the nearest shelter fabrication point maintenance center or repair depot. It also assists the crew in conducting on-field repairs. The brem one is equipped with a crane with a 20-ton load-carrying capability that can raise damaged or stalled automobiles to a maximum height of 5.98 meters.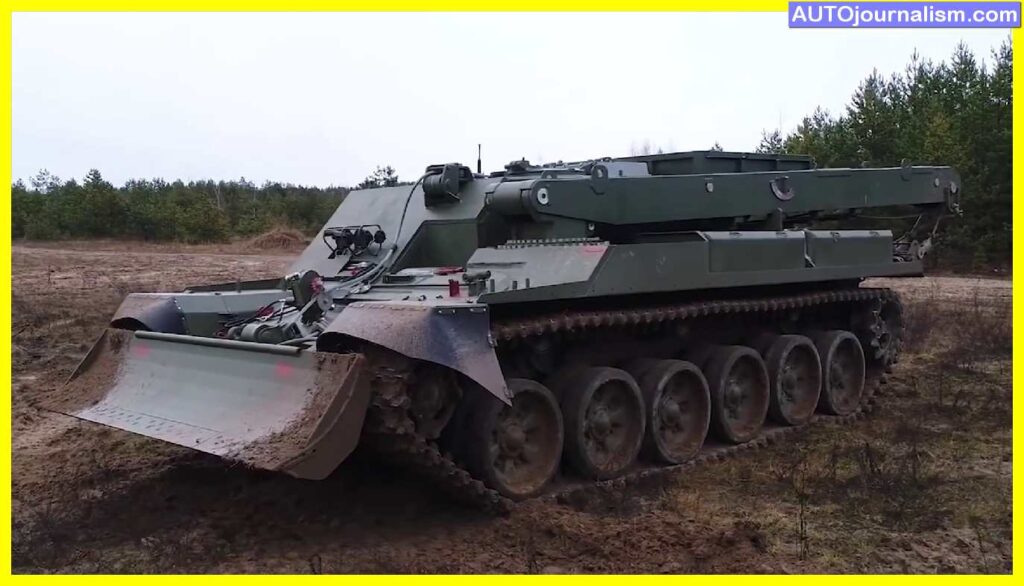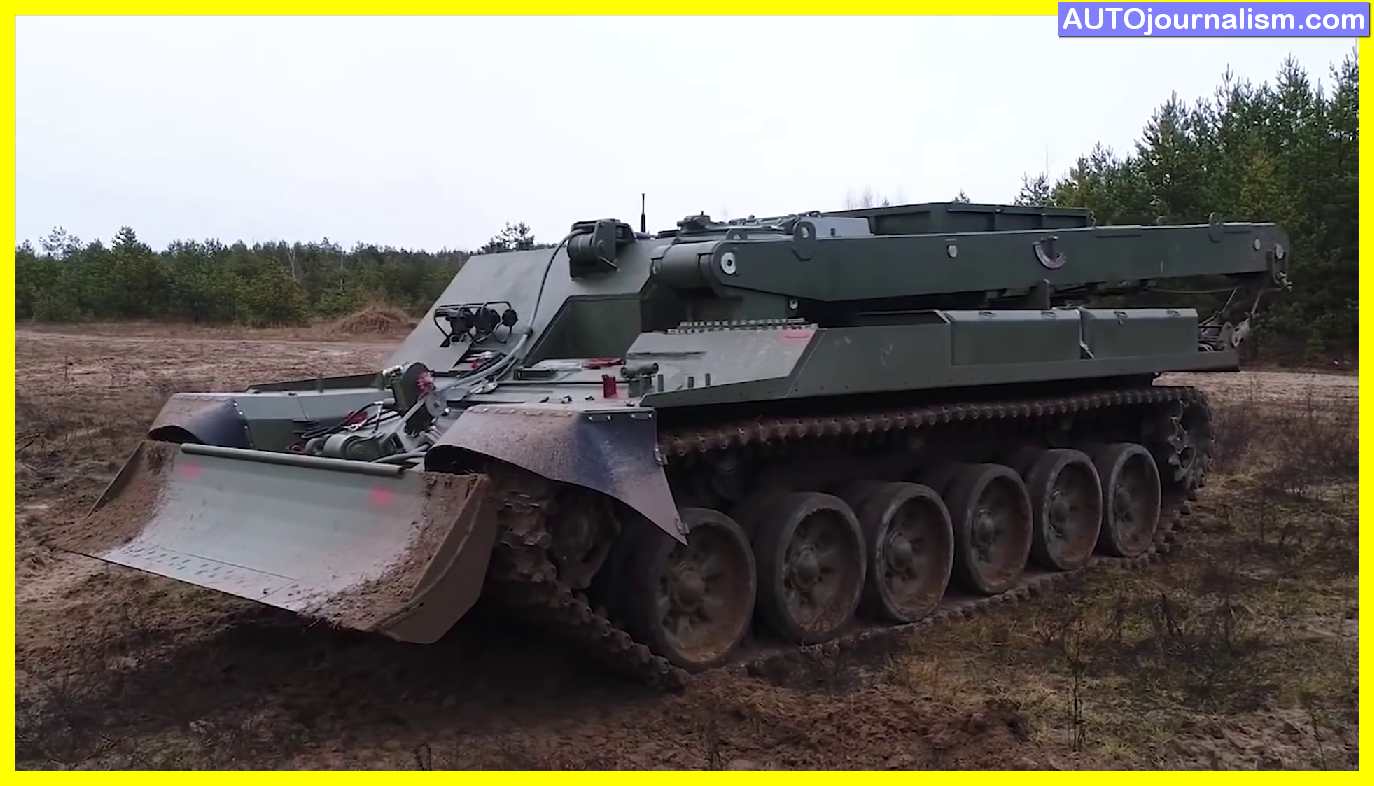 The primary winch has adequate power to pull a 35-ton load, which may be expanded to 140-ton with the use of pulleys. The vehicle's forward hull has a spade bulldozer with a three-point one-meter broad blade that serves as an earth anchor during recovery operations as well as allowing the vehicle to execute evacuation and clearance missions.
No.6 LIEBHERR G-BKF ( Armored Recovery Vehicle )
The LIEBHERR G-BKF is a unique military vehicle that is known in Germany as an armored recovery crane. It is equipped with specific equipment for craning, winching, towing, and recovery missions. Many military vehicles are recovered and towed using the LIBOR G BFK. This vehicle has a telescopic boom that extends to twenty-nine meters and can lift 22.8 tonnes at a height of seven meters. It is capable of recovering and towing almost all German army wheeled vehicles. Two recovery winches are located in the back.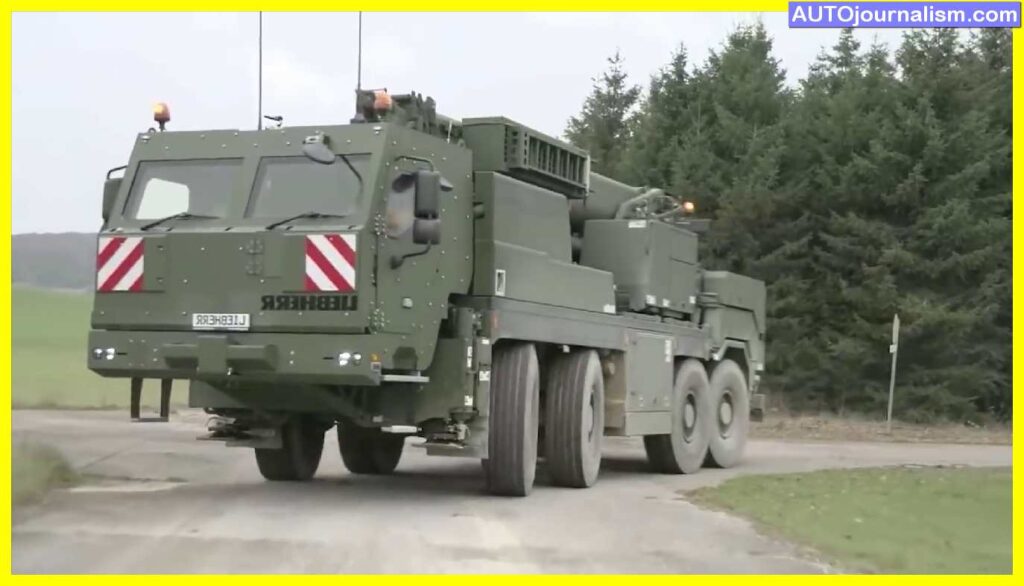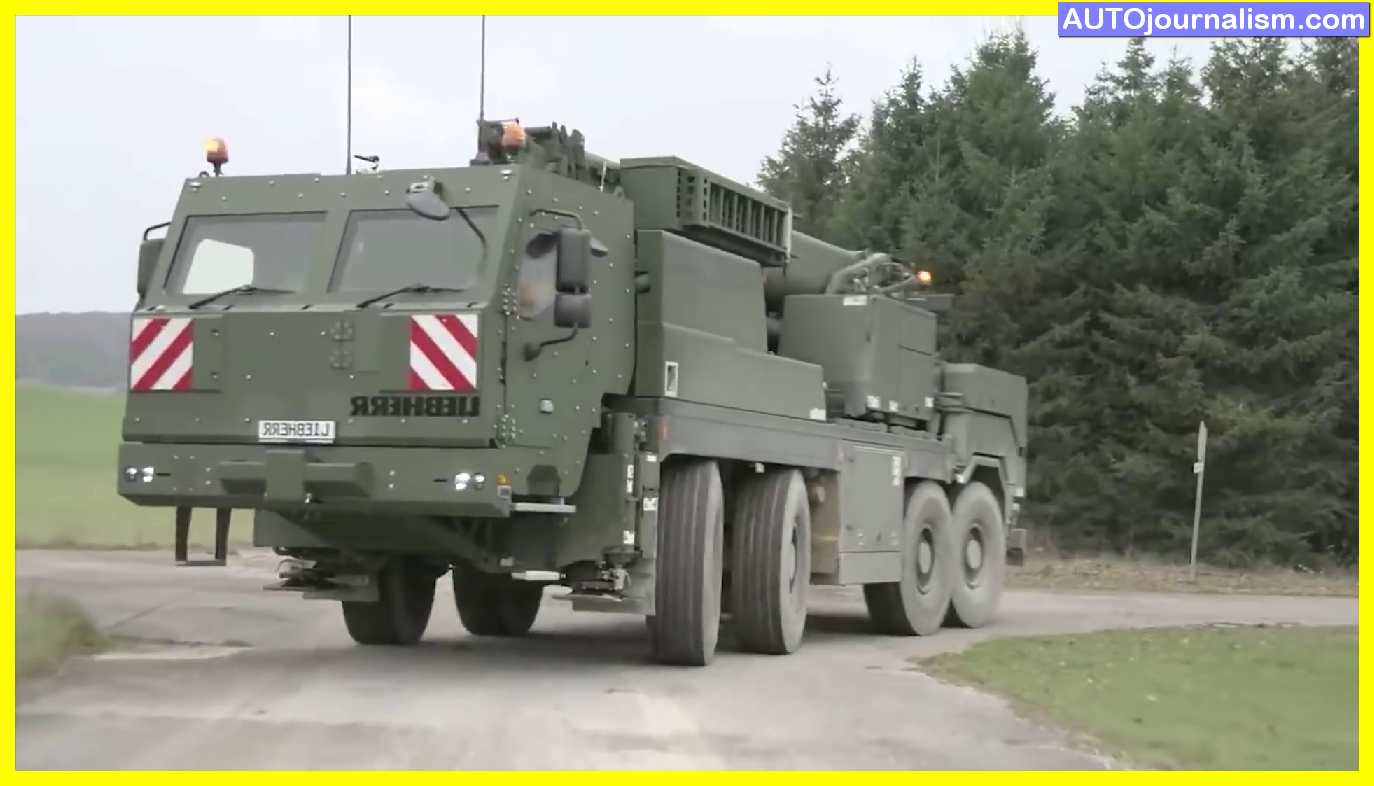 Both winches can be used in tandem when heavy loads are involved. A 16-tonne capacity lift cradle for towing is located at the back and is used to transport damaged, immobilized, or uncontrollable vehicles. The LIEBHERR G-BKF is capable of towing trucks weighing up to 40 tonnes.
No.5 BISON ( Armored Recovery Vehicle )
The BISON is a German recovery vehicle based on Mercedes-Benz actors 8×8 heavy trucks that is currently in service with the German army. At least 12 of these vehicles were ordered by the German army. The Bison is equipped with specific recovery equipment and is primarily used to recover various wheeled military vehicles. The Bison can recover stock that has been damaged or overturned, as well as Swann's military trucks.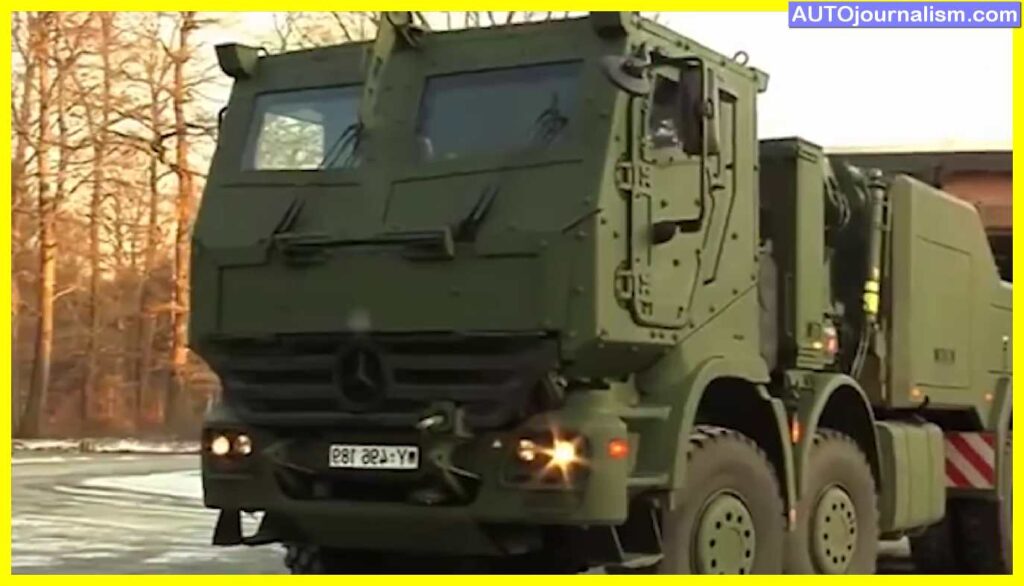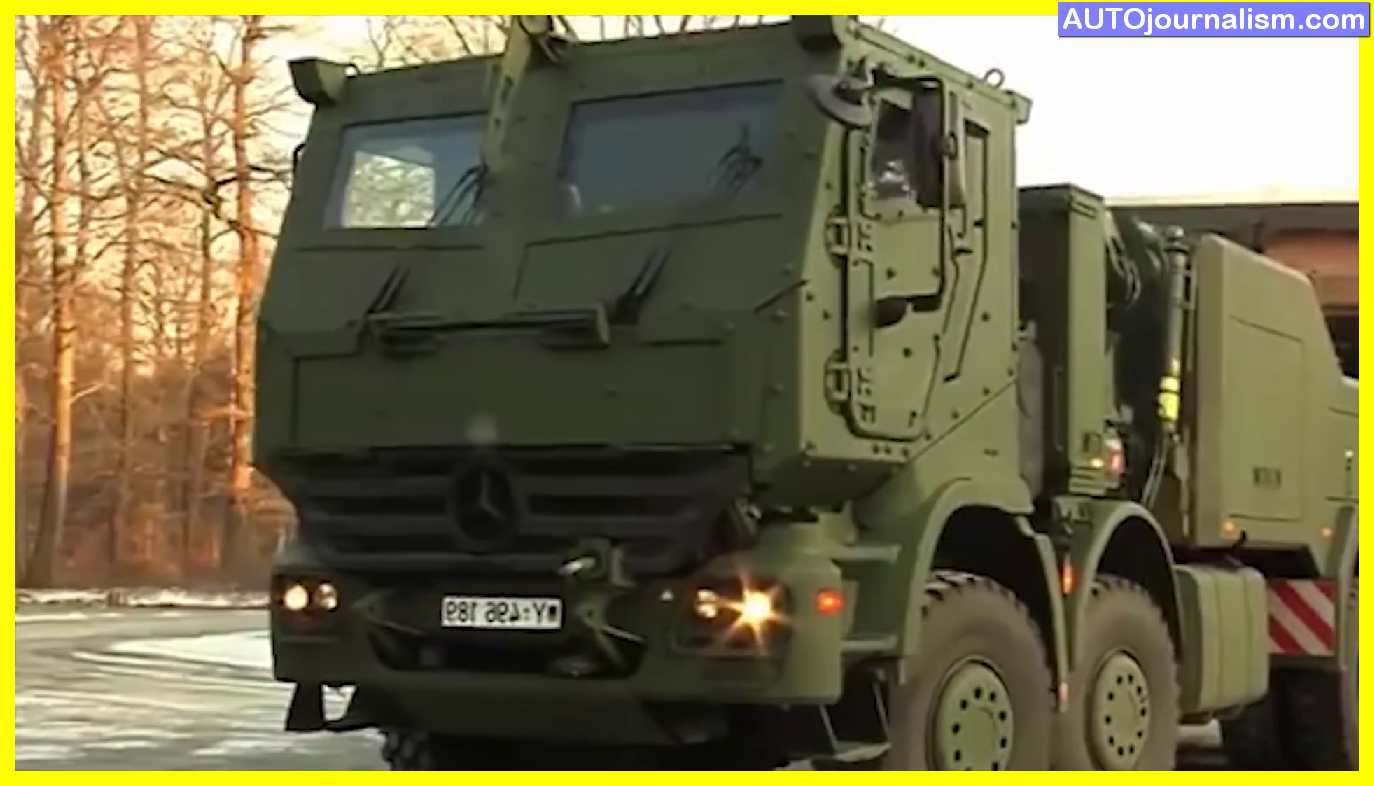 The Bison tows them to maintenance units or offers field maintenance. The truck also features a hydraulic crane that can recover overturned cars and hoist various loads, as well as a recovery winch, tow bars, and towing cables. The Bison's maximum towing speed is 80 kilometers per hour.
No.4 BUFFEL ( Armored Recovery Vehicle )
Rheinmetall developed the Birgit Panzer 3 BUFFEL armored recovery vehicle, which is based on the Leopard 2 chassis and features a strong recovery system. Germany, Canada, Greece, the Netherlands, Spain, Sweden, and Switzerland are now using the buffle. The buffle's principal job is to retrieve damaged, swamped and flipped main battle tanks and other tracked vehicles.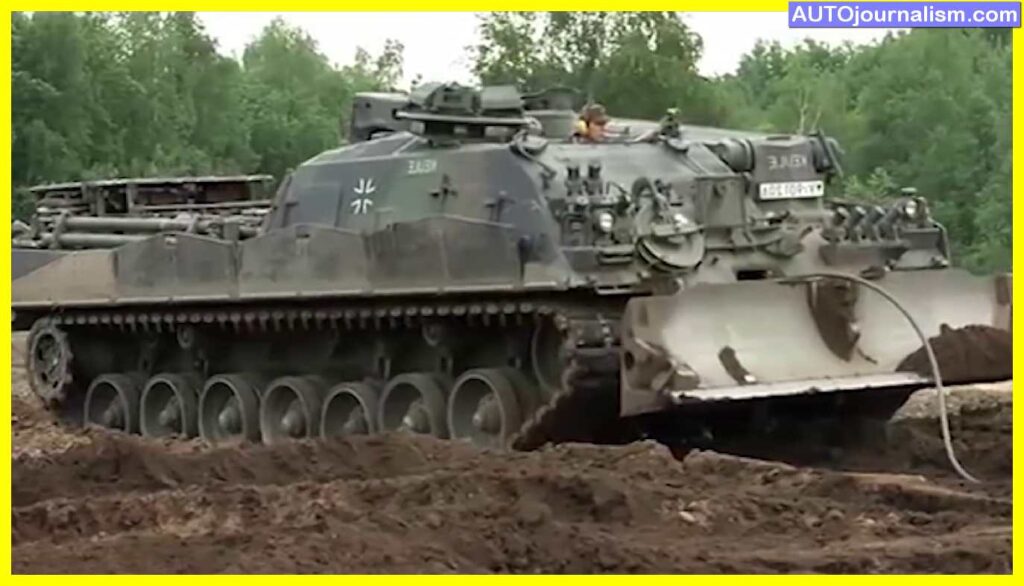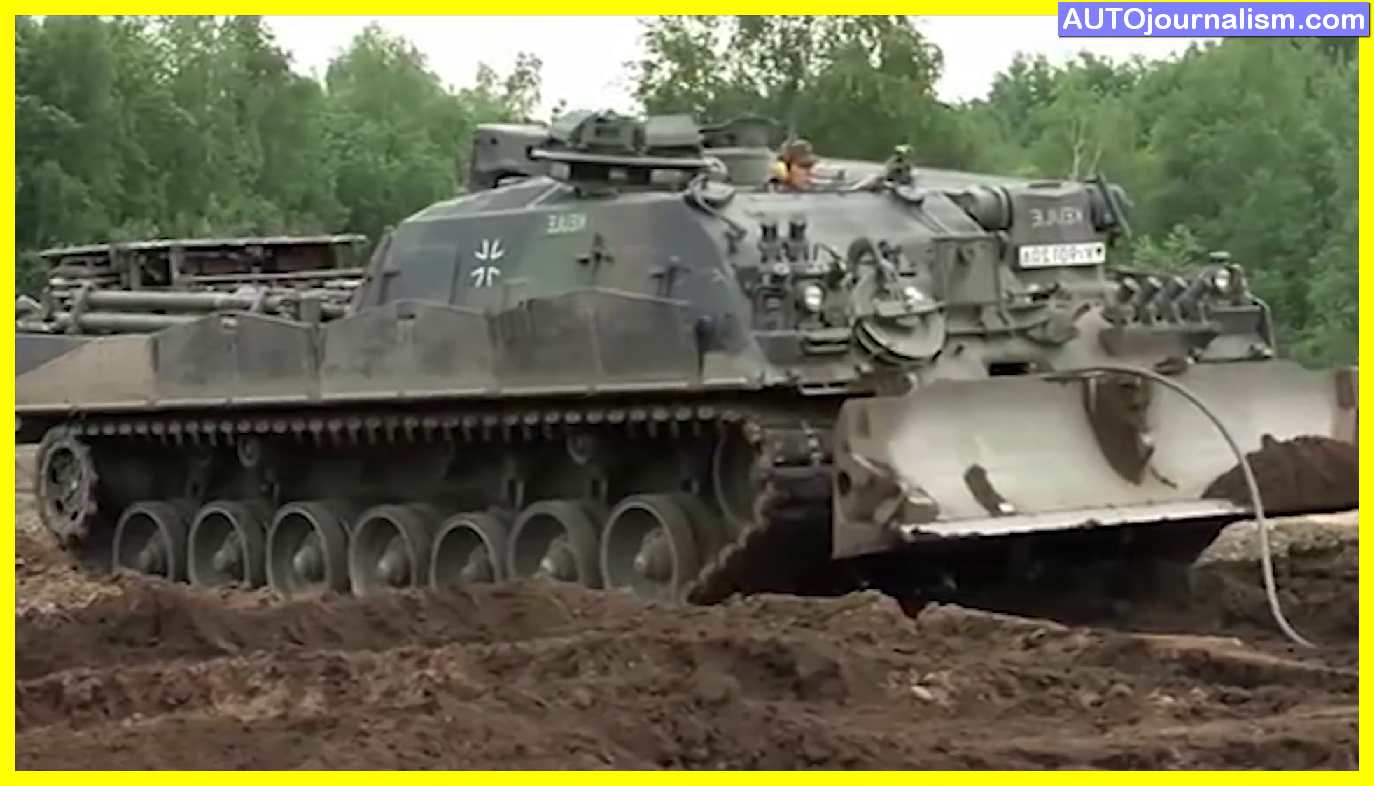 It also offers maintenance services or tows them to repair facilities. On the rotatable platform of the buffle, there is a massive crane capable of lifting 30,000 kilos. The primary mechanical winch is located in the front of the hall, with 180 meters of rope and a traction force of 35 tonnes, which may be extended to 70 tonnes with the use of pulley blocks.
No.3 KWGT-1 MAMUT ( Armored Recovery Vehicle )
The Polish Ministry of Defense financed the development of the KWGT-1 MAMUT heavy wheeled recovery vehicle, which was first officially disclosed in 2010. The mammon is based on the chassis of a Czech Tatra t87 8×8 military truck.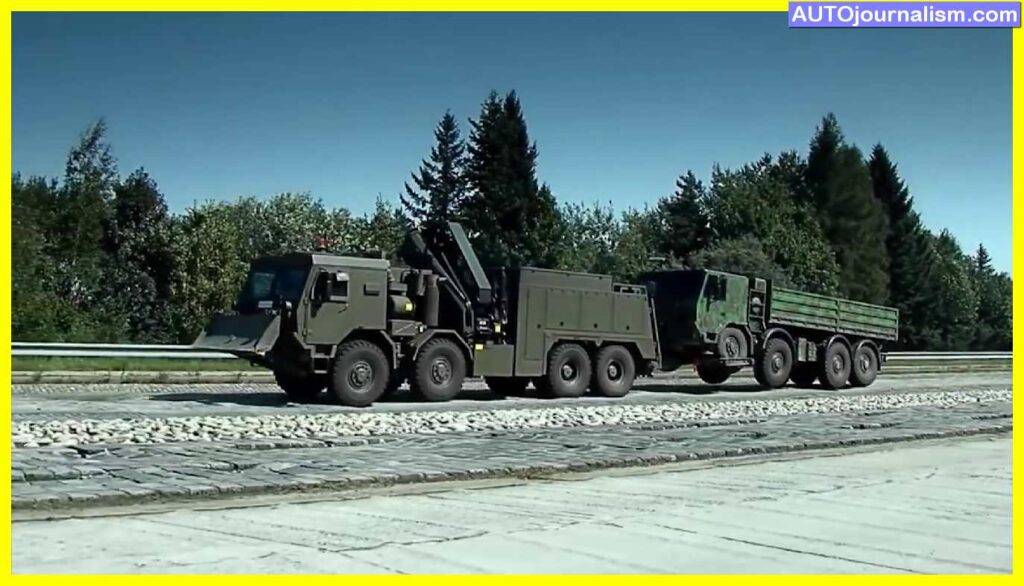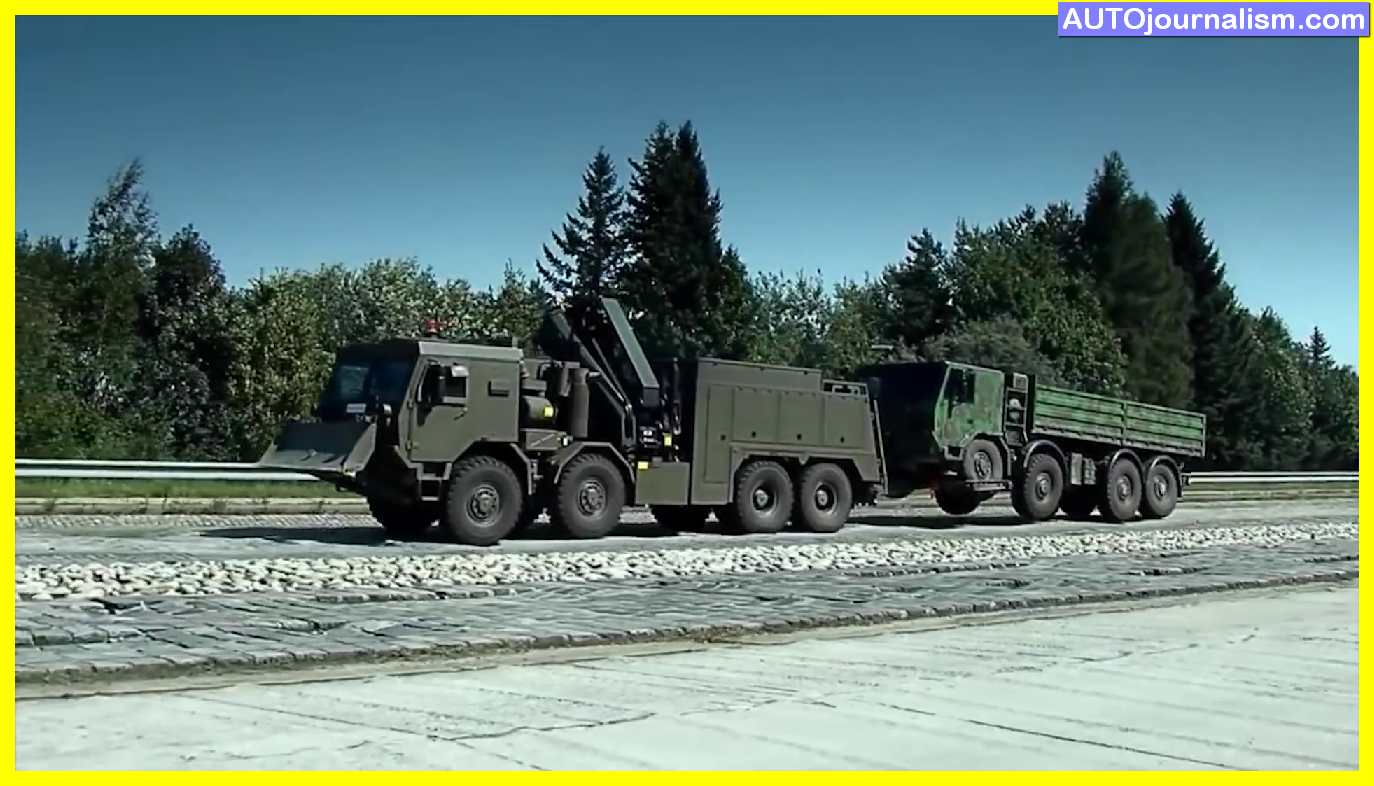 This vehicle is intended to retrieve wheeled military vehicles and was developed to function in severe climates and terrains. The Mammon's staff also offers maintenance and does minor repairs in the field.
This military vehicle is equipped with 228-ton winches. One of the winches is used to rescue stock damaged or overturned vehicles from the back, while the front winch can be utilized for self-recovery. Each winch has a cable length of 100 meters. The Mamet has a hydraulic remotely operated crane that can hoist 12,000 kilograms at a radius of three and a half meters and 50 two hundred kilos at a radius of three and a half meters.
No.2 OSHKOSH MMRS ( Armored Recovery Vehicle )
The OSHKOSH MMRS – multi-mission recovery system or mm RS – was designed as a private venture. The mm RS can recover mine-resistant Ambush Protected vehicles, the largest tactical wheeled vehicles, and tracked combat vehicles with a maximum weight of about 45,000 kilograms. It is based on the Oshkosh LVS, our 10 by 10 heavy high mobility truck. These trucks are in service with the US Marine Corps.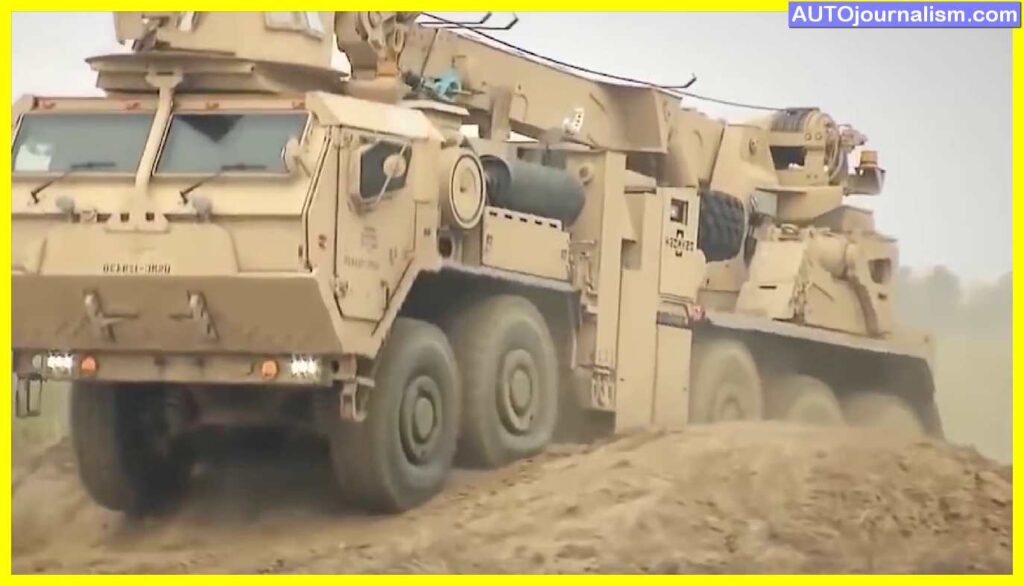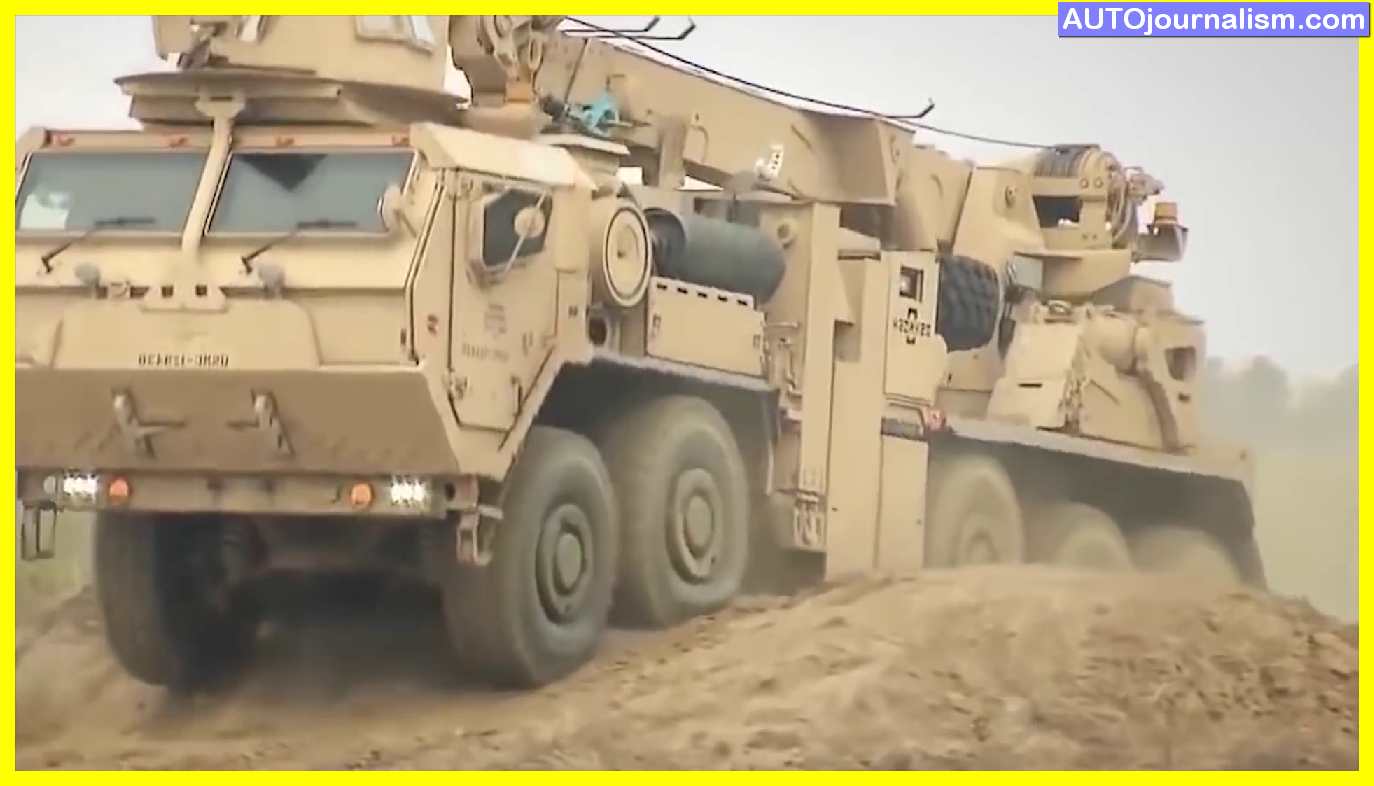 This machine is equipped with a 12-and-a-half-meter-long three-section boom. It spins 360 degrees and is positioned on a revolving platform. It has a maximum lifting capacity of nearly 45,000 kilograms and can raise 34,000 kg at a four-meter radius from the vehicle. There are two main winches, each with a capacity of 18,000 kilograms. The winches can be operated from outside or inside the camp.
No.1 WRV ( Armored Recovery Vehicle )
a vehicle with wheels for recovery In comparison to its predecessor, the Singapore army has unveiled a new wheeled recovery vehicle with enhanced safety and efficiency features. The truck has a recovery capacity of 35 tonnes, meaning it can secure and recover all wheeled vehicles used by the Singapore army, including Tareq's infantry fighting vehicle.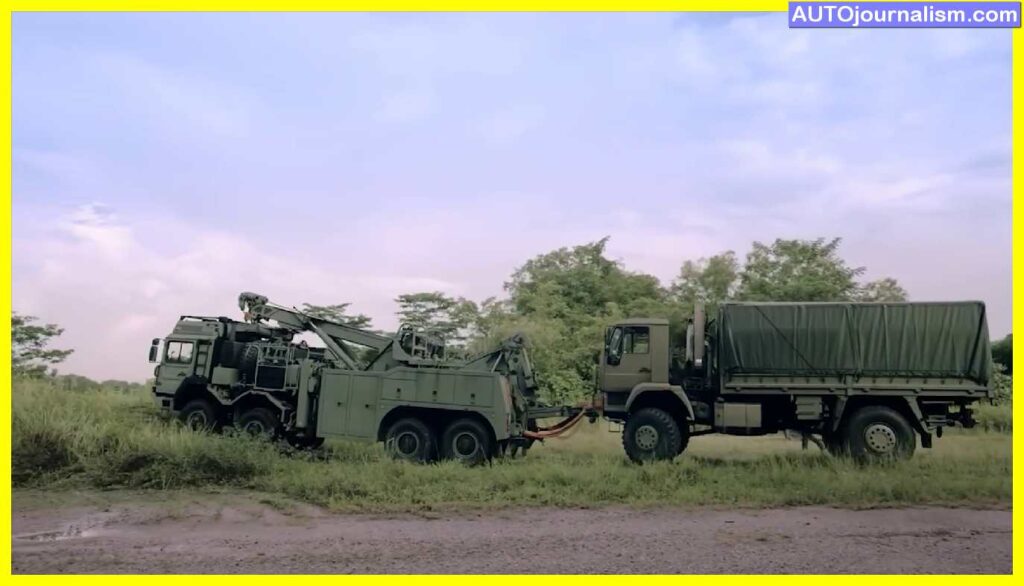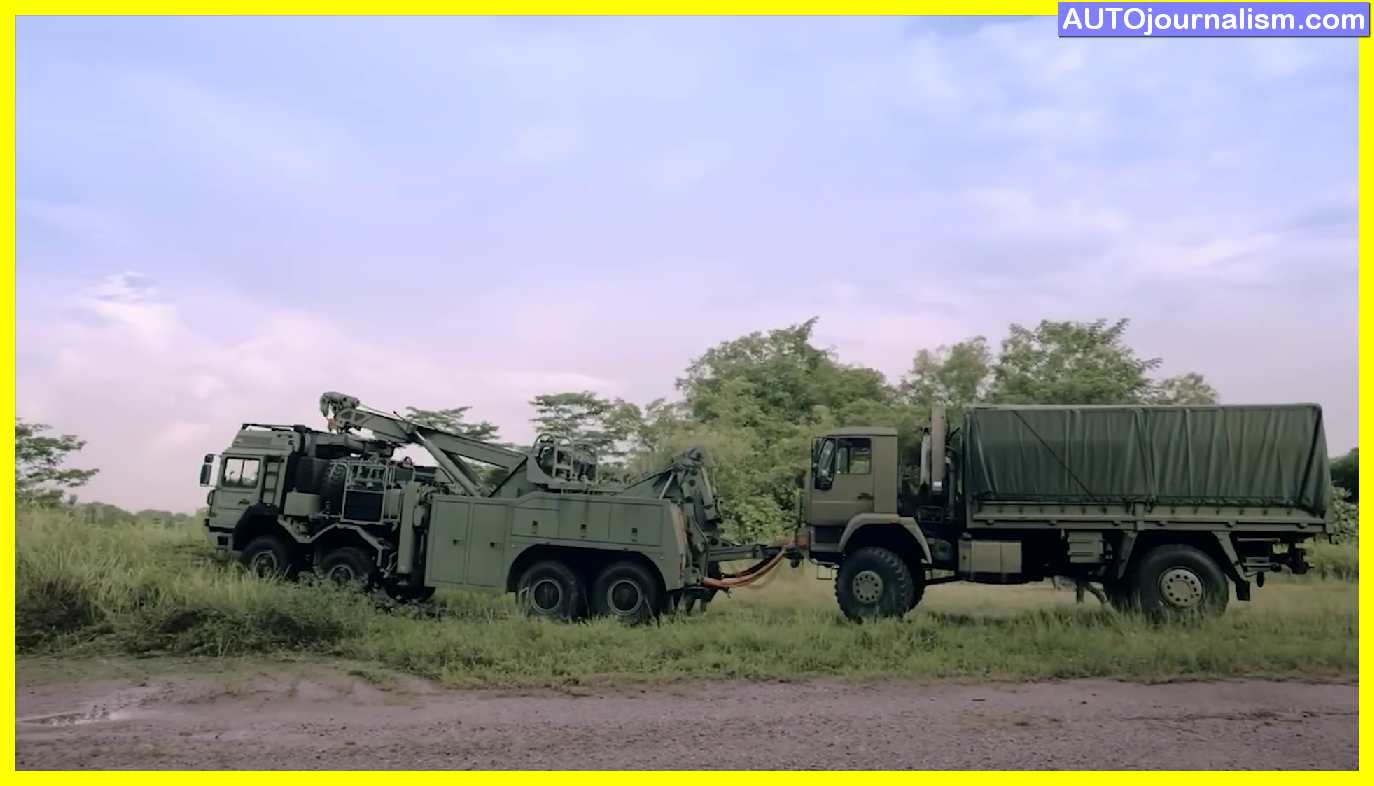 The MB 2636, a recovery vehicle, only had a 26-tonne capacity. The new truck has a rotator crane that allows its two-man crew to perform recovery operations from a variety of angles or positions, giving them more options when working in tight spaces. The WRV is also a dual-action vehicle that can lift and carry at the same time, unlike its predecessor, which could only do one at a time.
THANKS FOR READING ( BBC )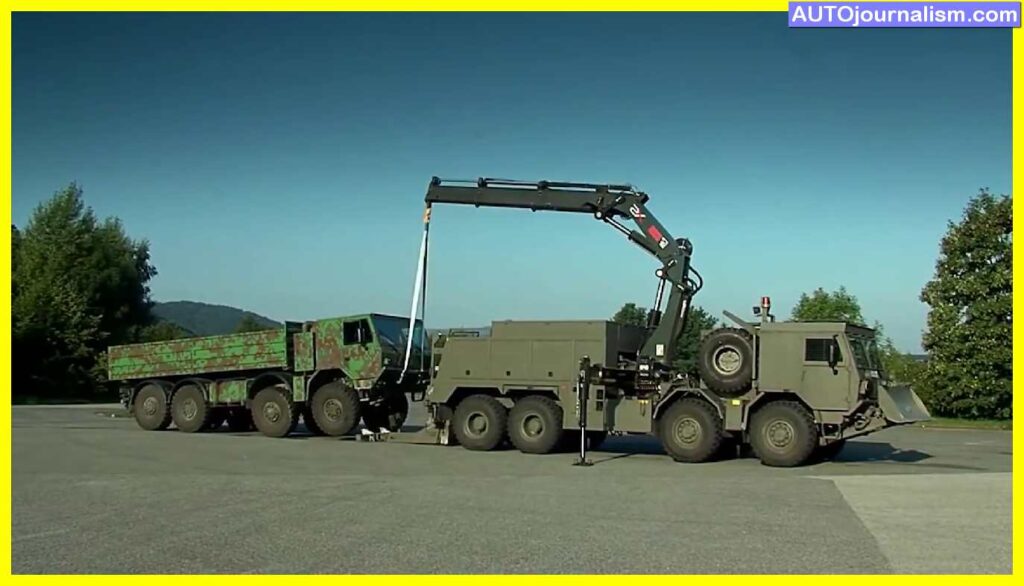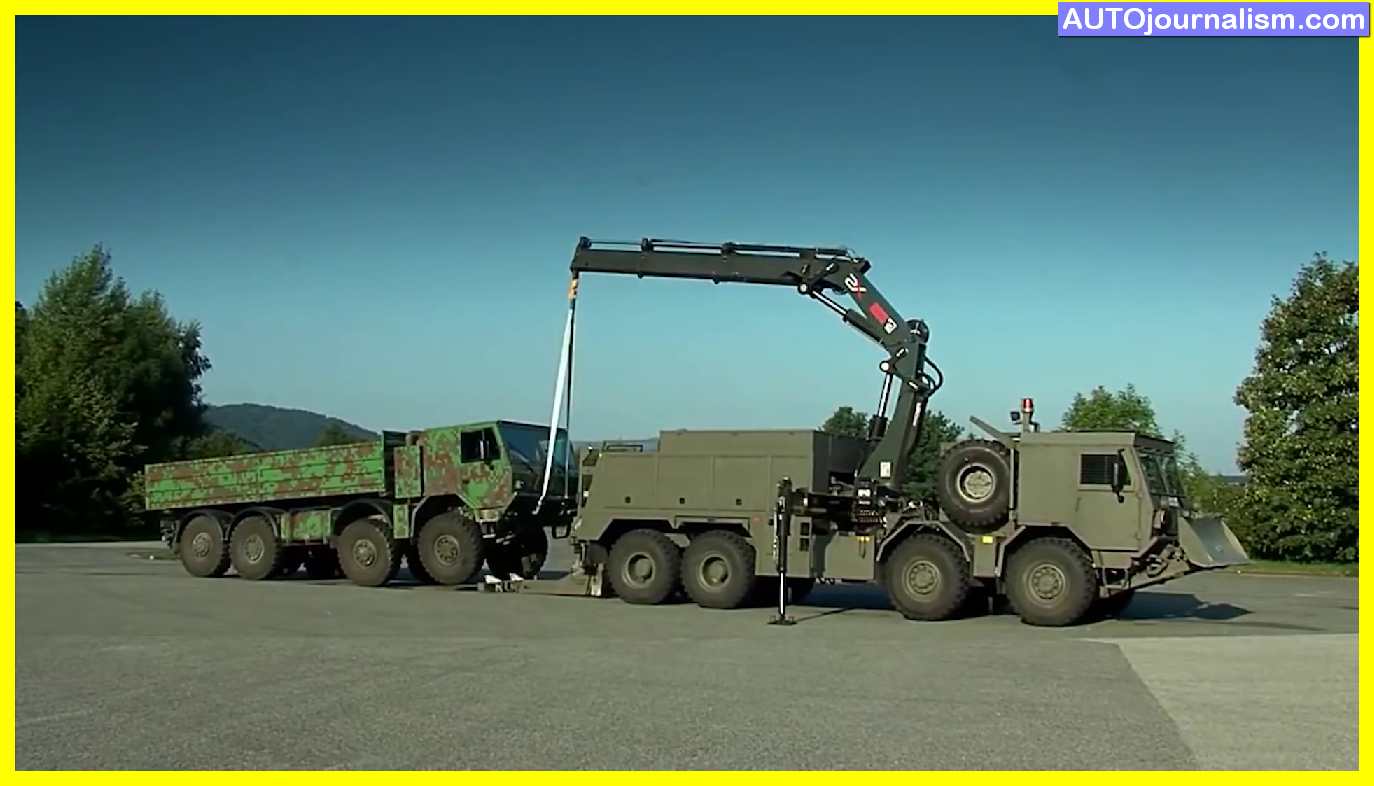 FACT & THOUGHTS
The M88 is a Bergepanzer as well; the Germans used the M88A1 in the same way that the Americans did, and they also used the 1G bergepanzer chassis. I love the bergepanzer and bergepanther, and Oshkosh appears to be gaining a reputation for unreliability, according to US marines on the force's television channel.
NEXT