Top 10 Best Military Armored Vehicles In The World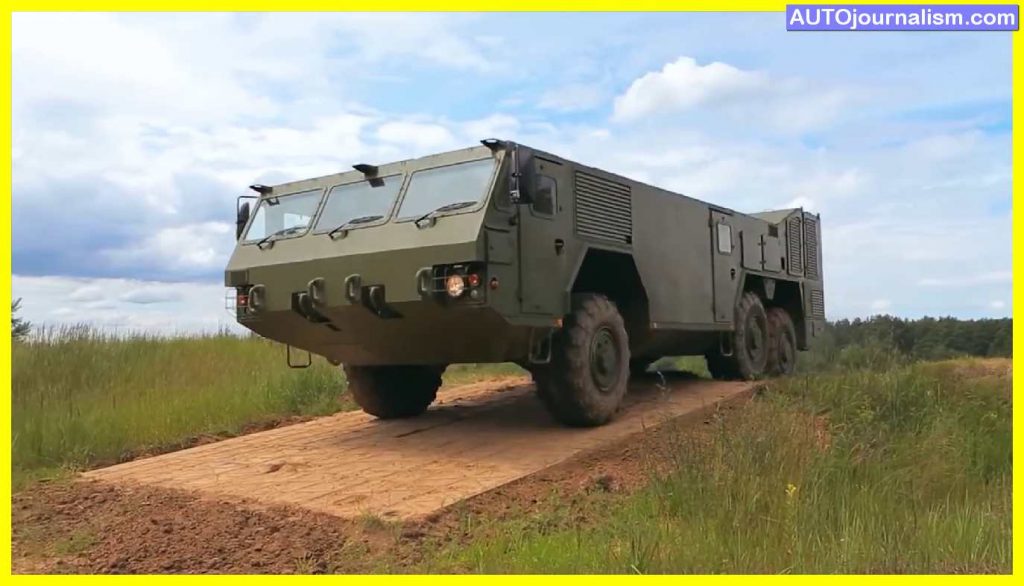 Armored vehicles have always been important in the military industry; they are designed to accomplish a variety of tasks, such as troop transportation, reconnaissance, assault, and command posts, but each one is a unique development, and today we want to show you the Top 10 Best Military Armored Vehicles In The World.
10. PATRIA 6×6 ( Military Armored Vehicle )
The PATRIA 6×6 is a multi-purpose armored vehicle developed by Patria that shares some components with the Patria AMV 8×8 armored vehicles and is intended to replace the posse armored vehicle. It is powered by a 5-cylinder turbocharged diesel engine that produces 400 horsepower and has a top speed of more than 60 miles per hour (100 kilometers per hour) with an optional top speed of more than 60 miles per hour.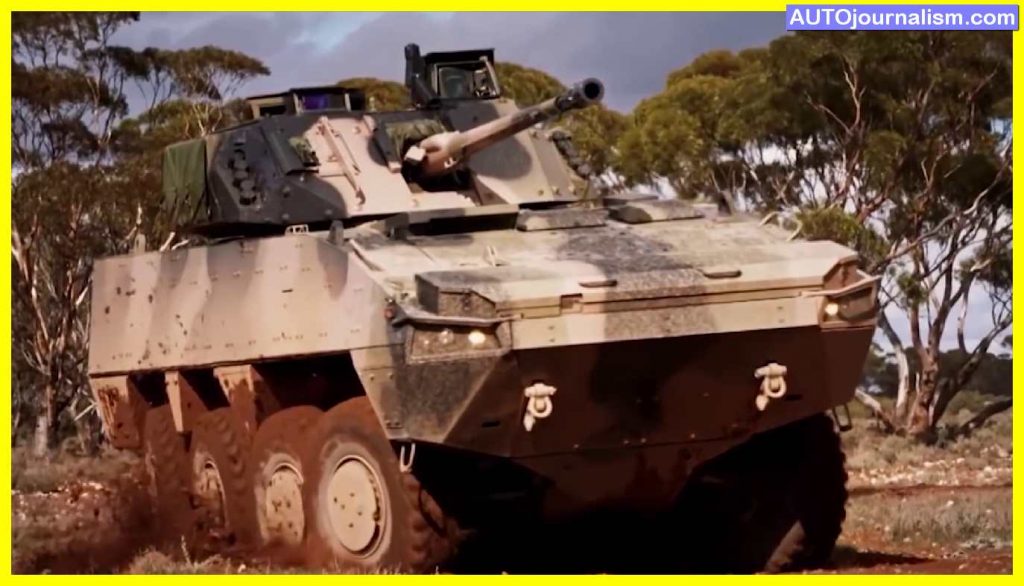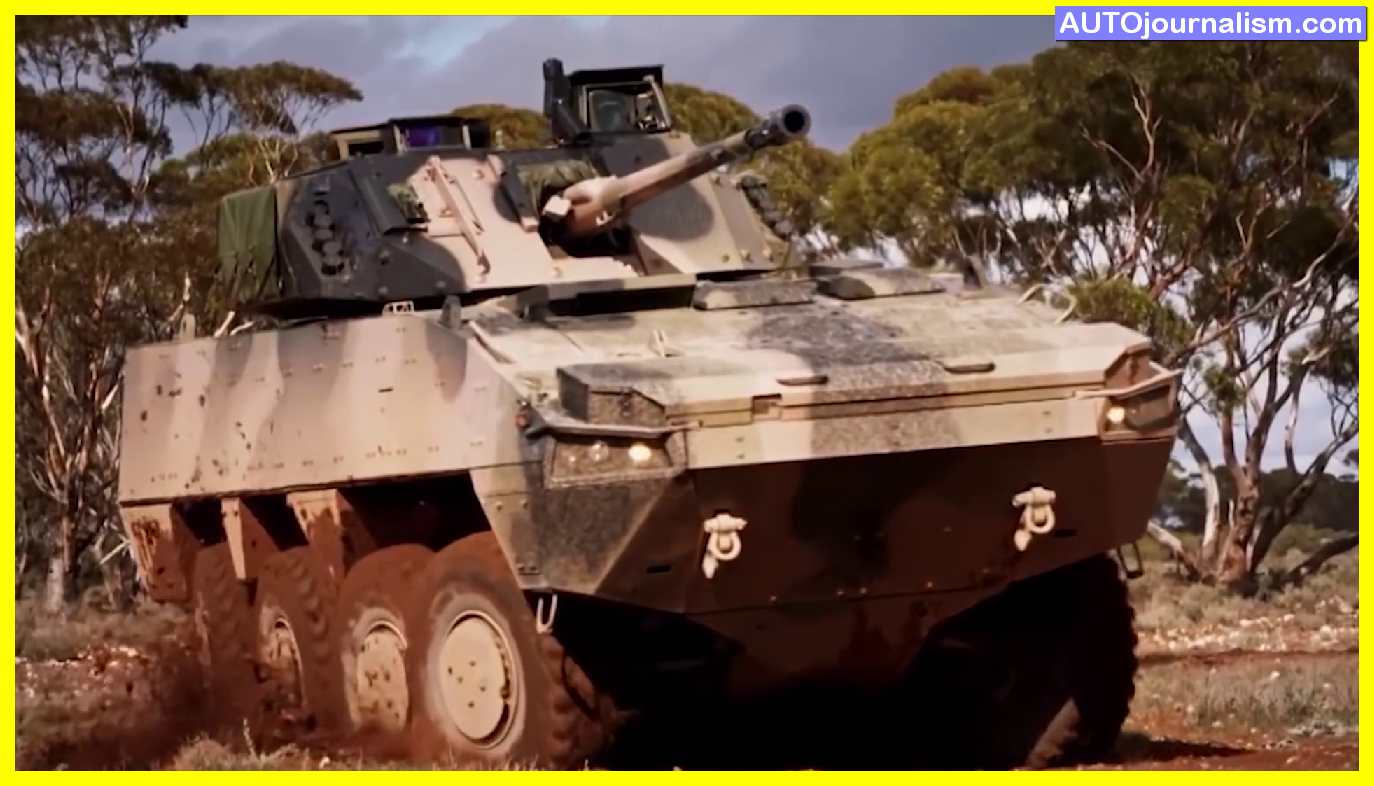 An amphibious kit can be added to the vehicle. The new vehicle has a Stanek level 4 ballistic protection rating, which means it can withstand severe machine gunfire. A variety of add-on armor kits are available for the Patriots 6×6. Mine-resistant clothing Weapon stations and active protection systems Two or three men make up the vehicle crew, with up to ten fully outfitted infantrymen.
9. BOBR 3 ( Military Armored Vehicle )
The BOBR 3 armored reconnaissance vehicle was built by the Polish company amz cut now, and it shares certain similarities with AMZ cutnow's larger Hippopotam 8×8 multi-role armored vehicle. The bomber 3 now has a crew of roughly three men and can carry about five scouts. The vehicle's hull is made of welded steel, and the BOBR's armor provides all-round protection against 762 by 39-millimeter armor-piercing rounds.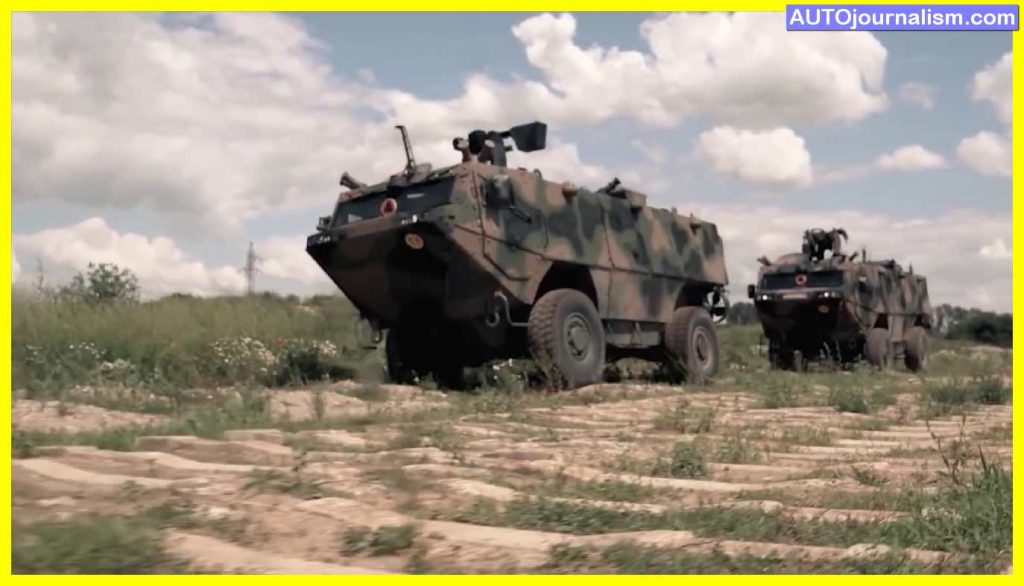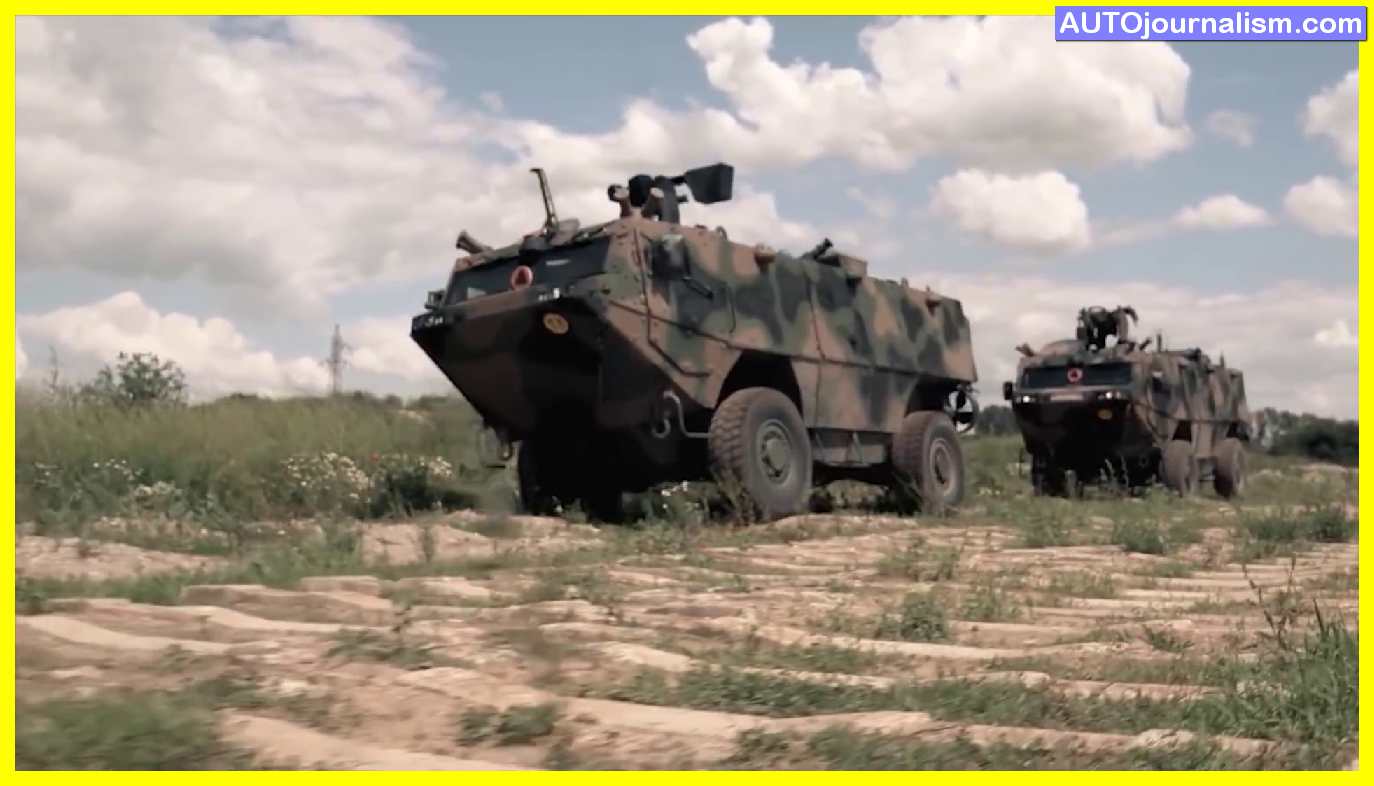 This armored vehicle can be equipped with a variety of remotely operated weaponry and specialist reconnaissance equipment. It is powered by a 285 horsepower Cummins turbocharged diesel engine that drives all four wheels. The BOBR is entirely amphibious on water, with two water jets propelling it at a speed of around six miles per hour (10 kilometers per hour).
8. MZKT-6922 ( Military Armored Vehicle )
The MZKT-6922 is a Russian army 6×6 Best transporter erector launcher ( Special ) designed and developed by MZKT in Belarus. It was designed as a specialized carrier for short and medium-range air defense missile radars and associated equipment. The primary purpose was to develop a wheeled chassis that could be utilized to support the Tor air defense system.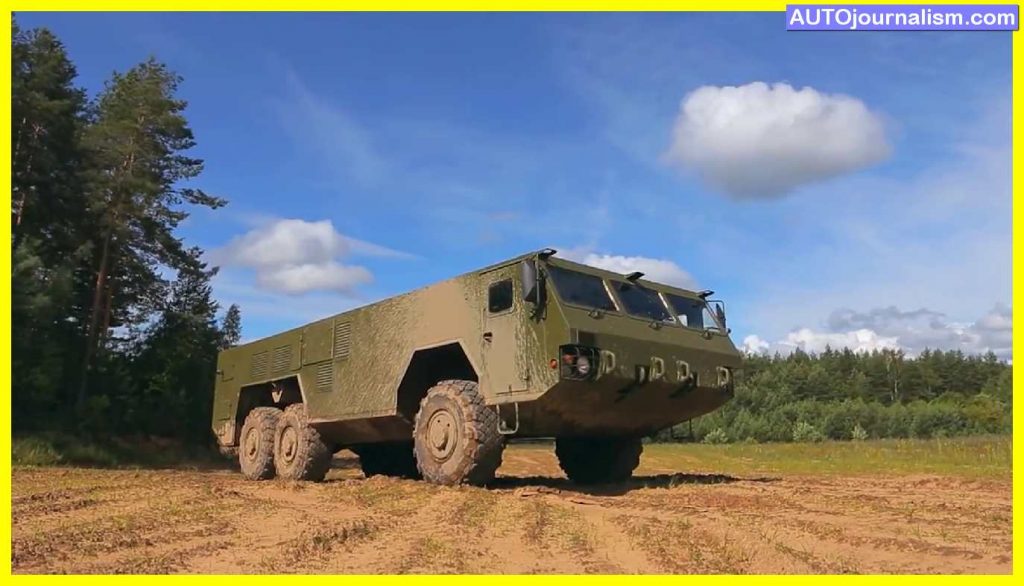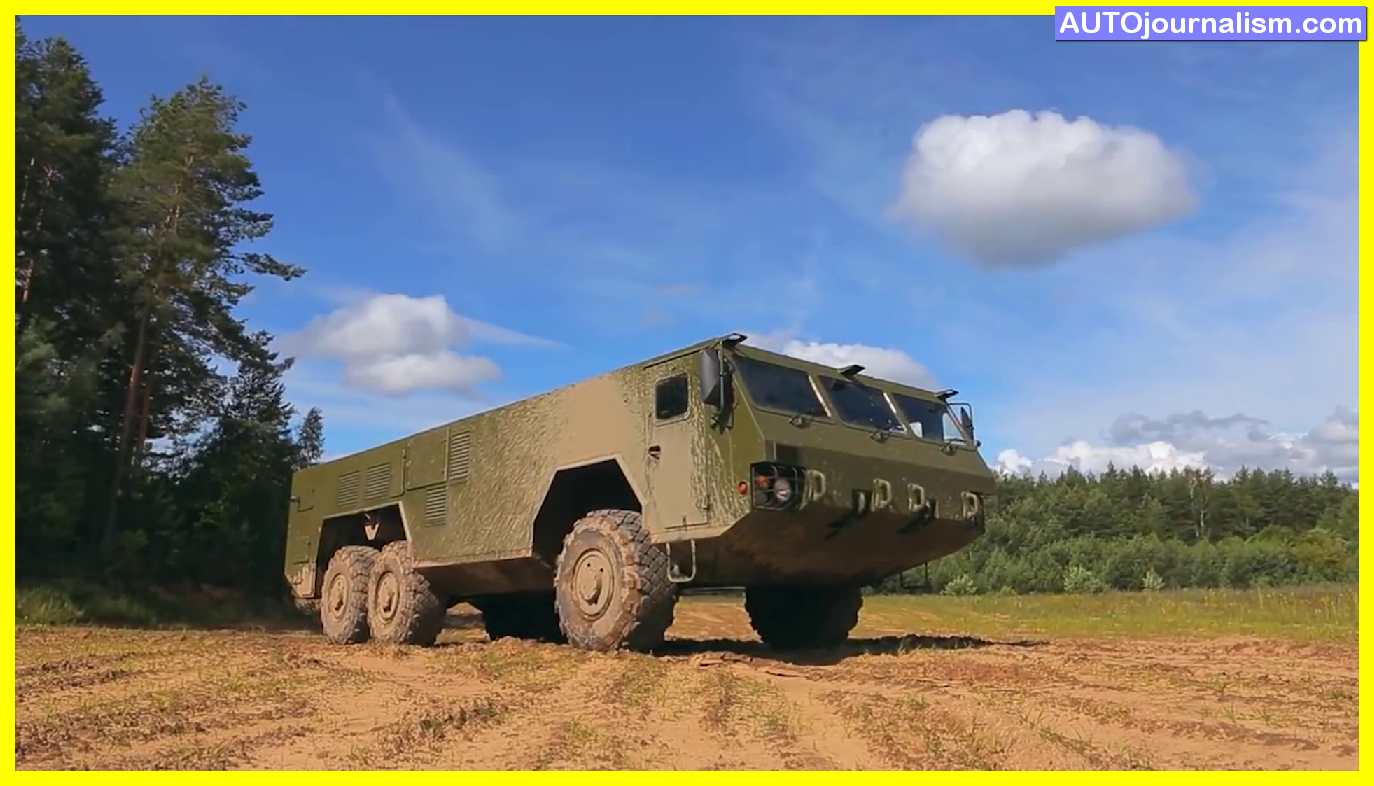 The vehicle is powered by a 14.86-liter russian yam 7513 1004 diesel engine that produces 420 horsepower and has a payload capability varying from 8 to 14 tonnes depending on the type.
7. BUSHMASTER ( Military Armored Vehicle )
The BUSHMASTER protected mobility vehicle, also known as the infantry mobility vehicle, is an armored four-wheel-drive vehicle manufactured in Australia.
The bushmaster was designed principally by the then-government-owned Australian Defense Industries (ADI) and is now manufactured by Thales Australia. The bushmaster's hull is made entirely of welded steel armor.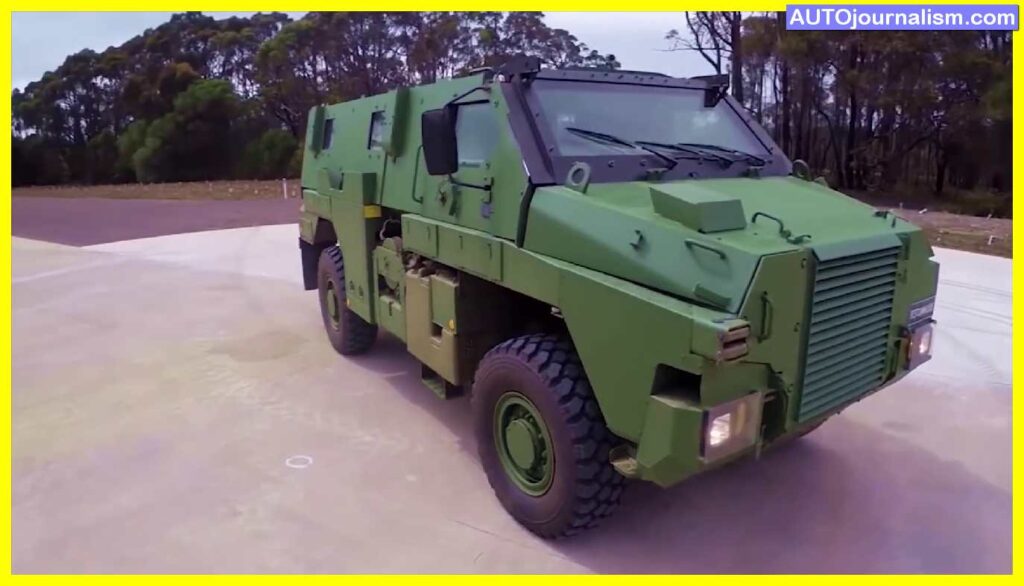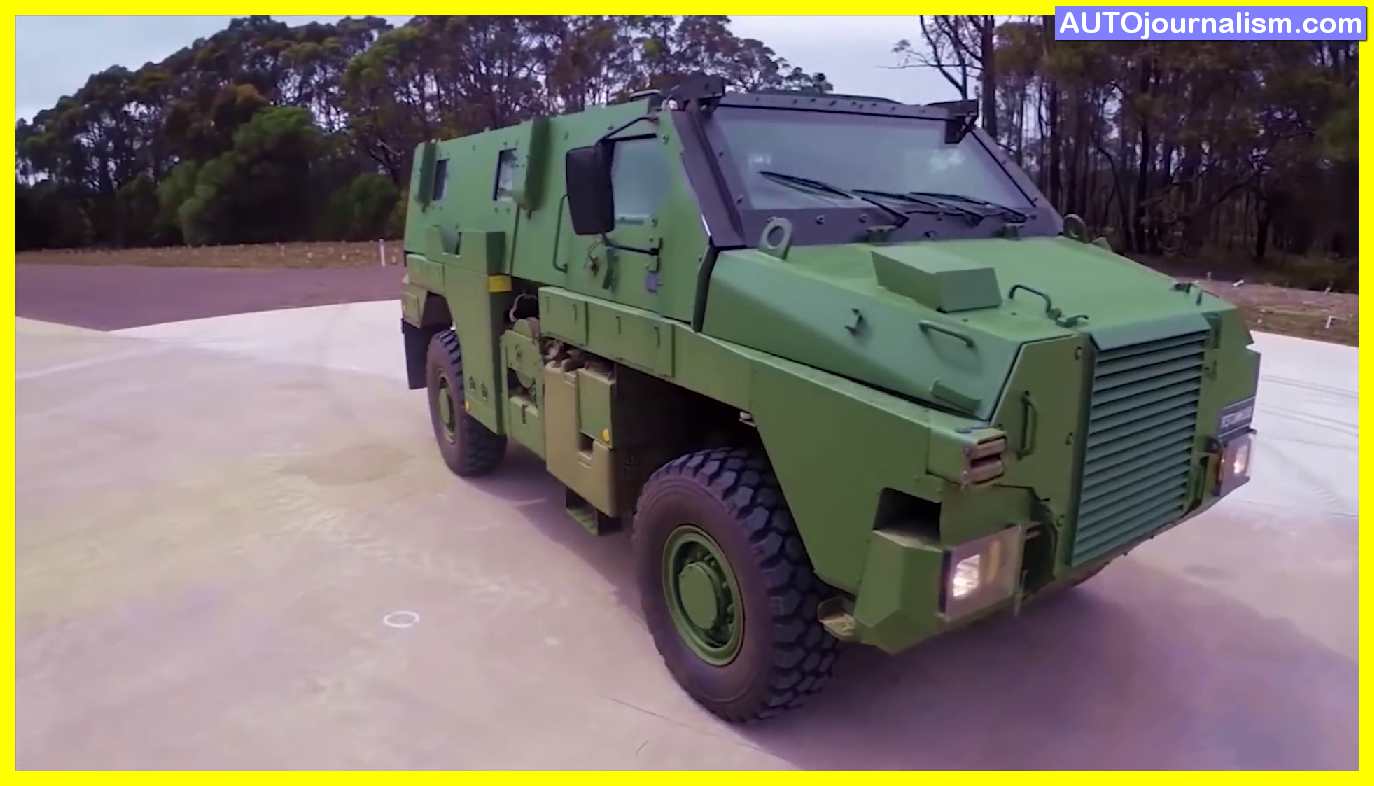 It protects you from small weapons fire and shell splinters. It protects against mines and improvised explosive devices at a high level. An optional armor kit can be installed to give protection against armor-piercing rounds with a diameter of five five six millimeters and seven six two millimeters.
The bushmaster Mrap has a two-person crew and can carry seven personnel. A variant of this vehicle employed by the Royal Australian Air Force can carry ten people and can be equipped with a 762mm or 556mm machine gun installed on the roof.
6. NIMR JAIS ( Military Armored Vehicle )
THE NIMR JAIS, originally known as the n35, is a wheeled infantry armored vehicle produced by the defense business Nimr automotive and the United Arab Emirates. The n35 has ballistic protection up to stan egg 4569 level 4 and mine protection up to stan egg 4569 levels 4a 4b 10 kg of mine blast explosion beneath the wheels and floor.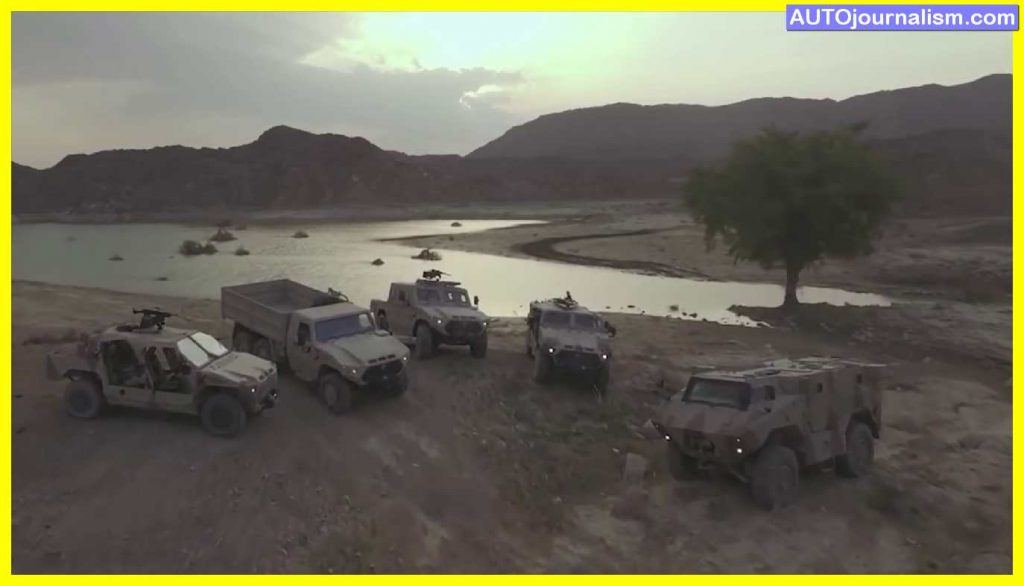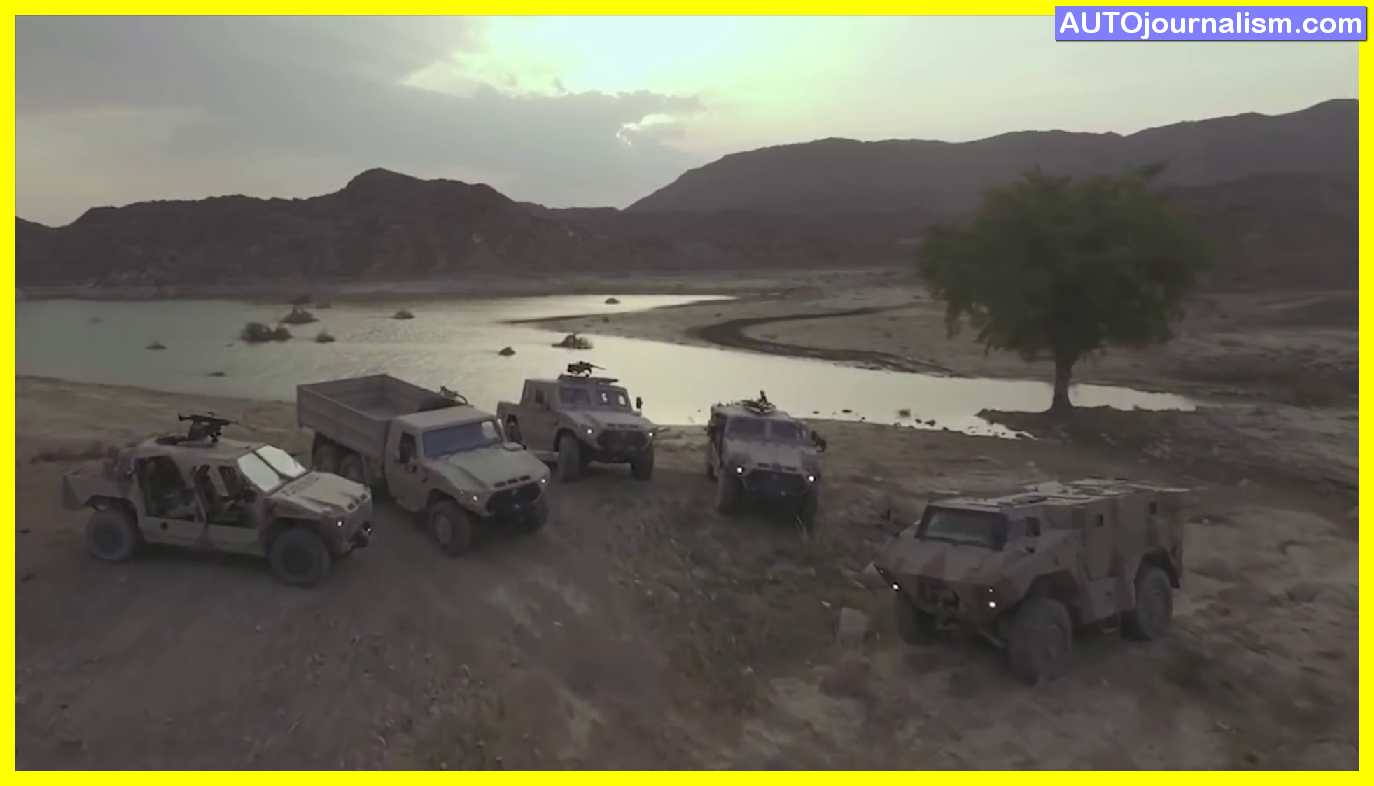 A total of 11 military troops, including the gunner, can be accommodated in the troop compartment. A remote weapon station armed with a 762mm or 127mm machine gun can be installed on the roof of the Jais n35 4×4 mind shielded infantry armored vehicle. The n35 can climb a 60 percent gradient, climb a 600-millimeter vertical obstacle, and traverse a 1000-millimeter trench.
5. LAG RILA ( Military Armored Vehicle )
The LAG RILA is a tactical armored vehicle designed and built by the IAG international armored group in the MRAP mine-resistant ambush-protected vehicle category. The rila 4×4 MRAP can be equipped with a one-man open-top turret positioned on the vehicle's roof and armed with a machine gun with a caliber of up to 127 millimeters. Up to twelve fully-equipped military personnel, including the driving commander and ten soldiers, can be accommodated in the vehicle.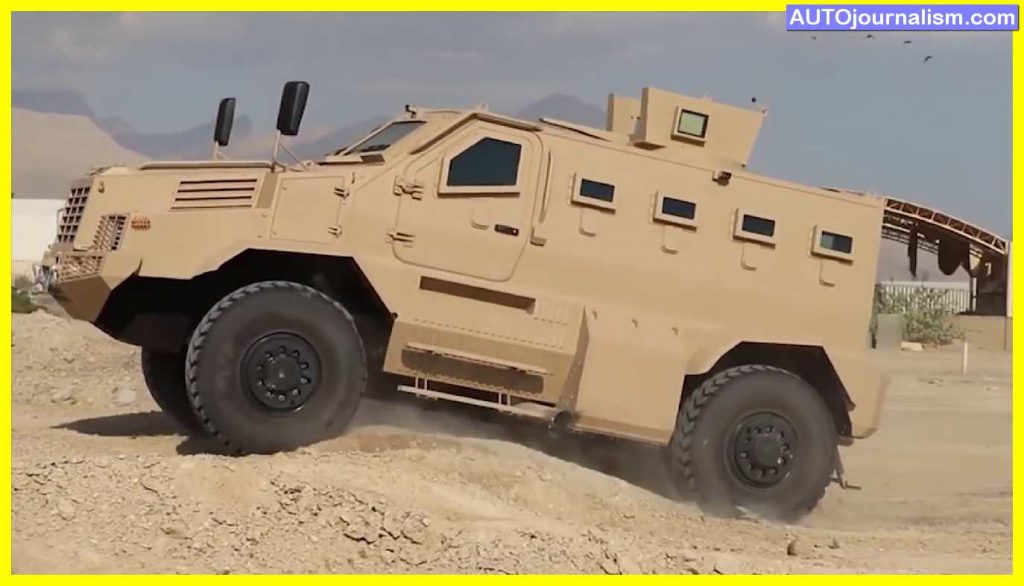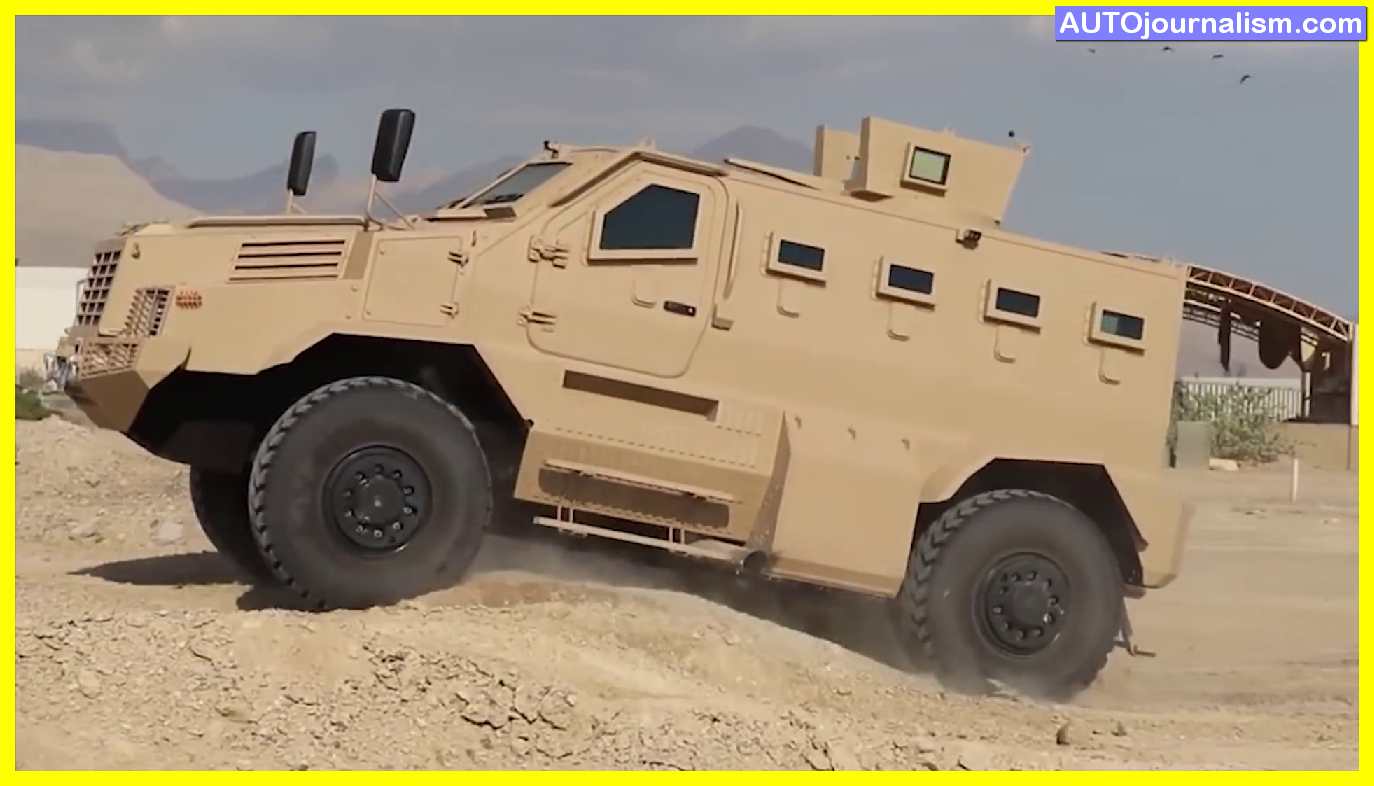 The true law provides ballistic protection against small weapons fire up to level four stan egg 4569. 12 7 millimeter armor-piercing rounds and 762 millimeter armor-piercing bullets Rounds with a diameter of 14 and a half millimeters The Rilla can carry a maximum payload of 4500 kilograms and has a maximum combat weight of 18,000 kilos.
4. Navistar defense MXT ( Military Armored Vehicle )
The MXT – the military extreme truck was debuted in 2006 as part of the international trucks military vehicles line. It is a heavily modified international mxt available in armored and non-armored forms. There are three different cab configurations available for both types. Depending on the version, it may hold up to five fully prepared troops in the extended cab and crew cab.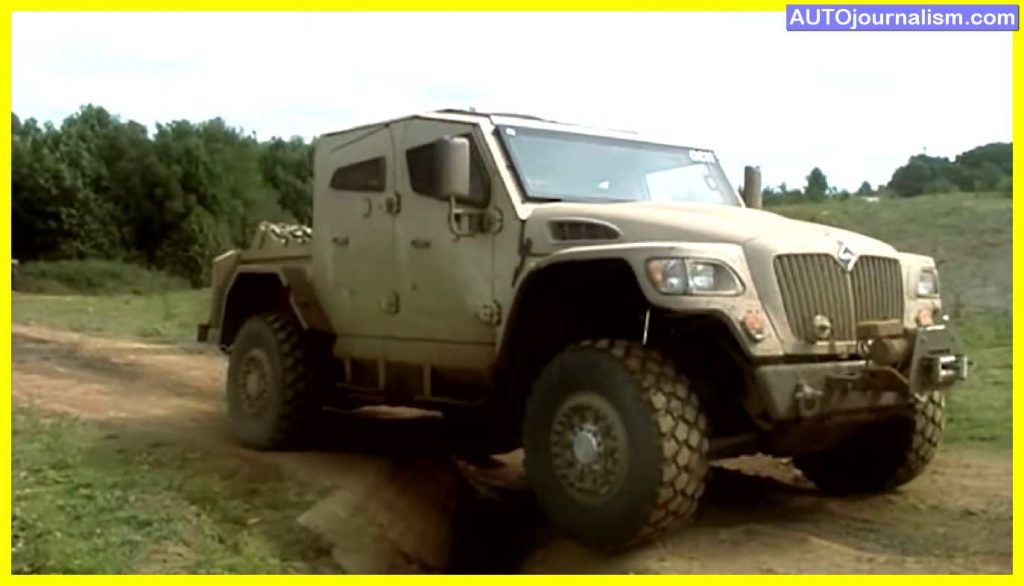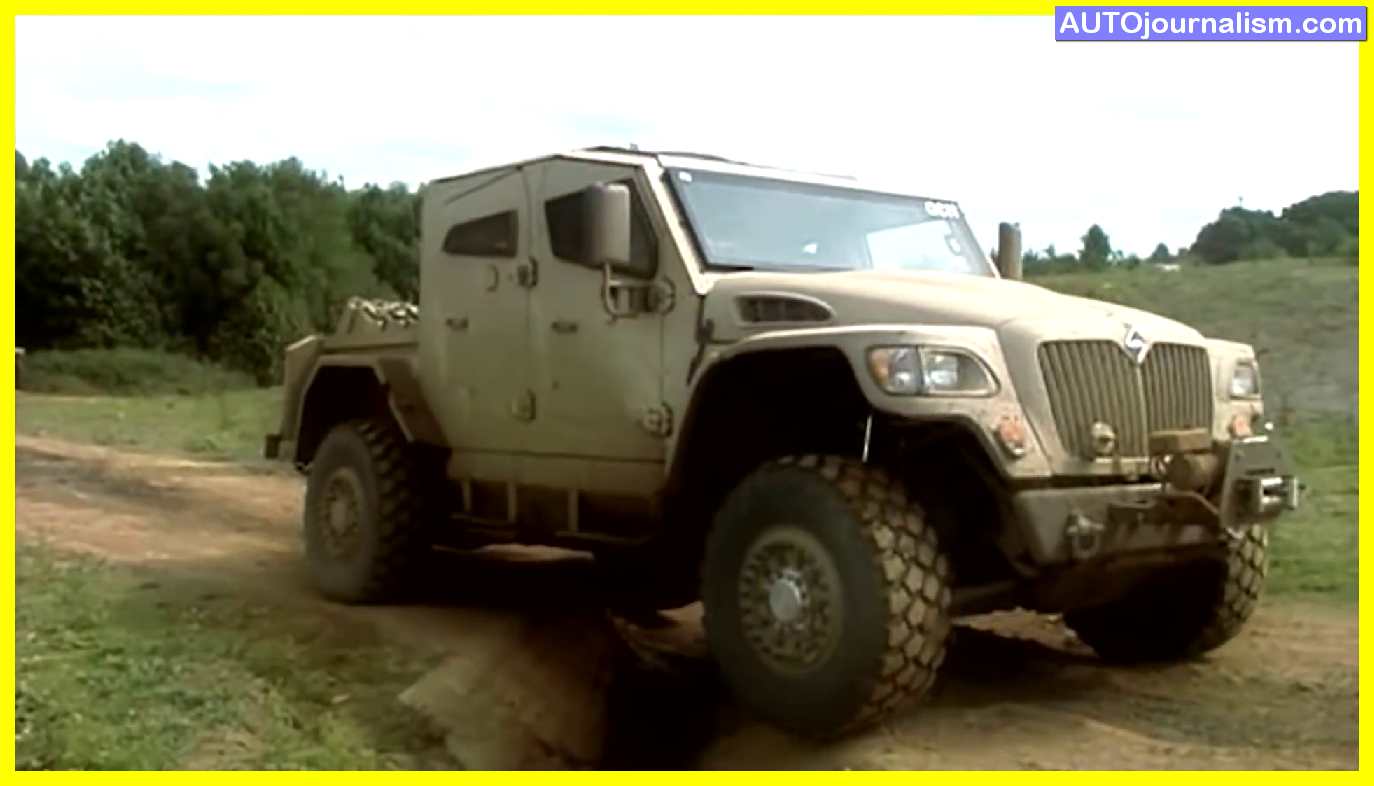 The navistar defense mxt is equipped with a sturdy light frame rail system for exceptional off-road mobility in difficult terrain such as Afghanistan. Its 4×4 capability and mrap-like protection from ballistics, fire mines, and roadside bombs assure the safety of persons and cargo equally. The Navistar mxt is powered by a 340 horsepower Max 4 6-liter turbocharged diesel engine.
3. SALAMANDER 8×8 ( Military Armored Vehicle )
Strike force At index 2019 in Abu Dhabi, United Arab Emirates, the world's largest privately-owned vehicle armoring company introduced the salamander afsv, a new 8×8 amphibious armor vehicle. The salamander 8×8 armored vehicle may be used for a variety of duties, including peacekeeping and convoy escort. It is designed to transport passengers and freight on firm surfaces, dirt tracks, off-road, and through wet gaps.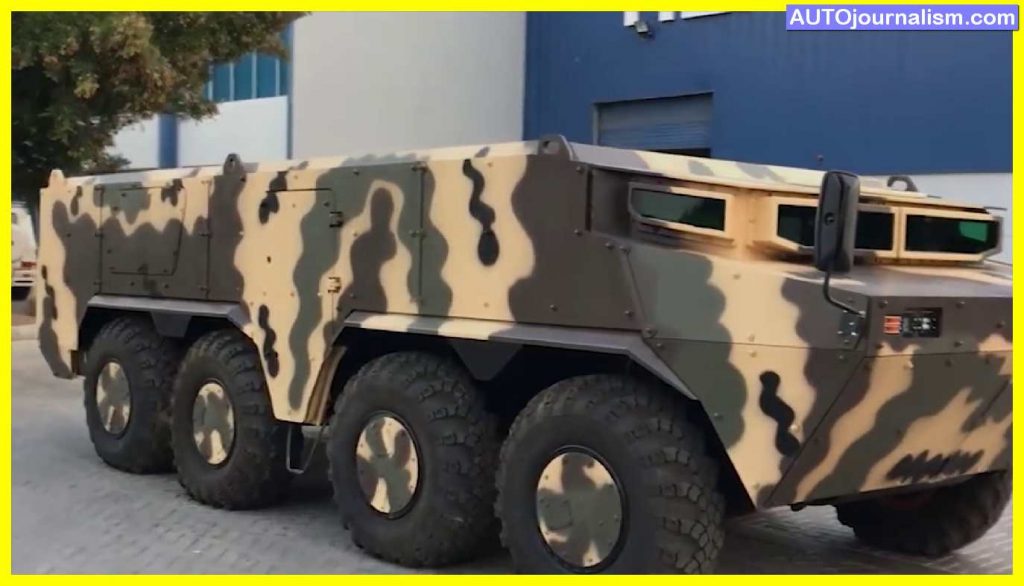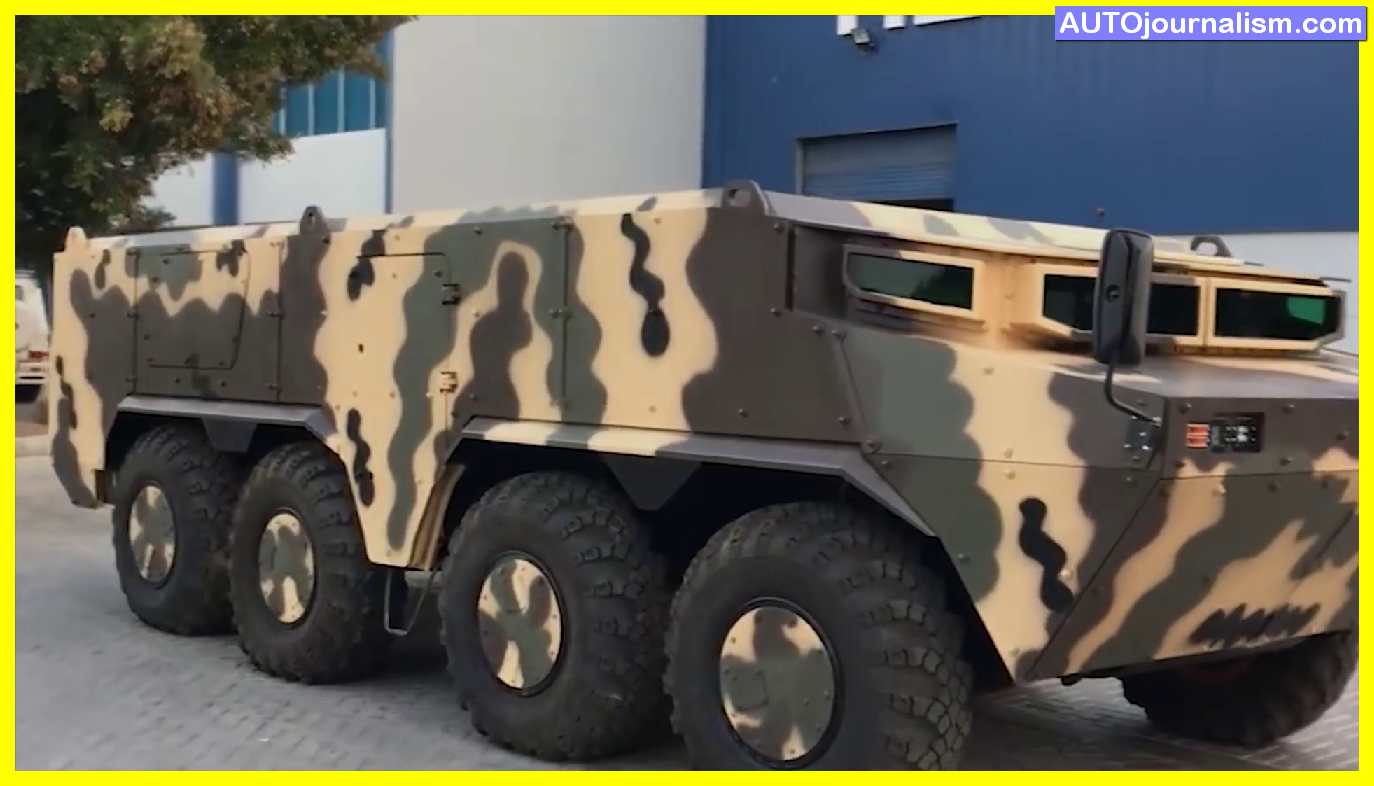 The salamander has a two-person crew and can accommodate eight troops in the hull's rear section. The salamander can be defended up to level 3 Stanag 4569, which provides protection against small arms 762 calibers firing at a range of 30 meters and an 8-kilogram mine explosion under the wheels and body of the vehicle.
2. KRAZ FIONA ( Military Armored Vehicle )
The KRAZ FIONA is a multi-role armored off-road mind-protected vehicle with a v-hull based on the Kras 6322, designed for special forces personnel, cargo, and equipment transportation. The Fiona's hull provides protection against small weapons fire at staneg 4569 level 3 762 millimeters. The vehicle also protects against mine blasts. The Kraz Fiona can be equipped with a single open-top turret with 360-degree armor plate protection.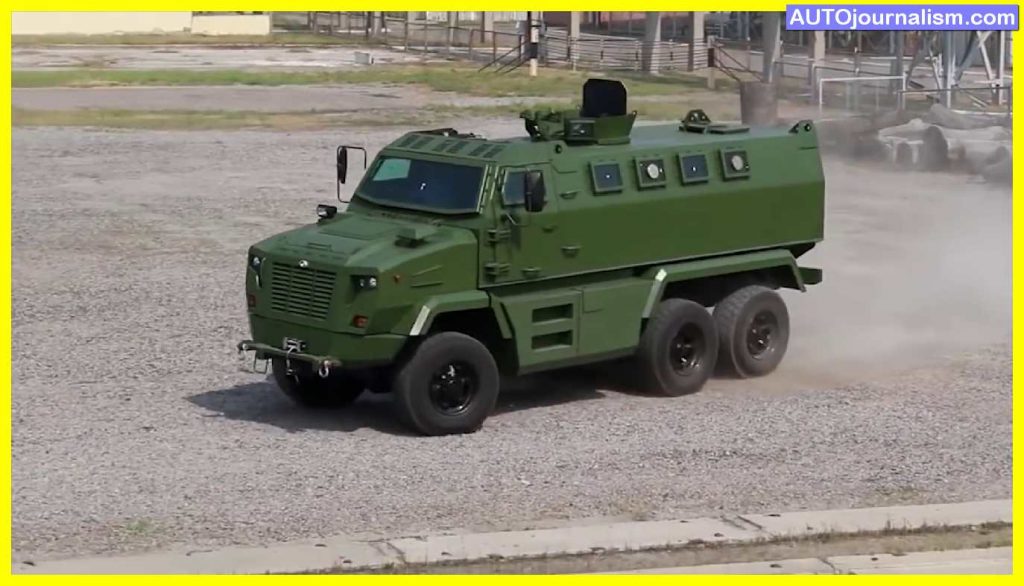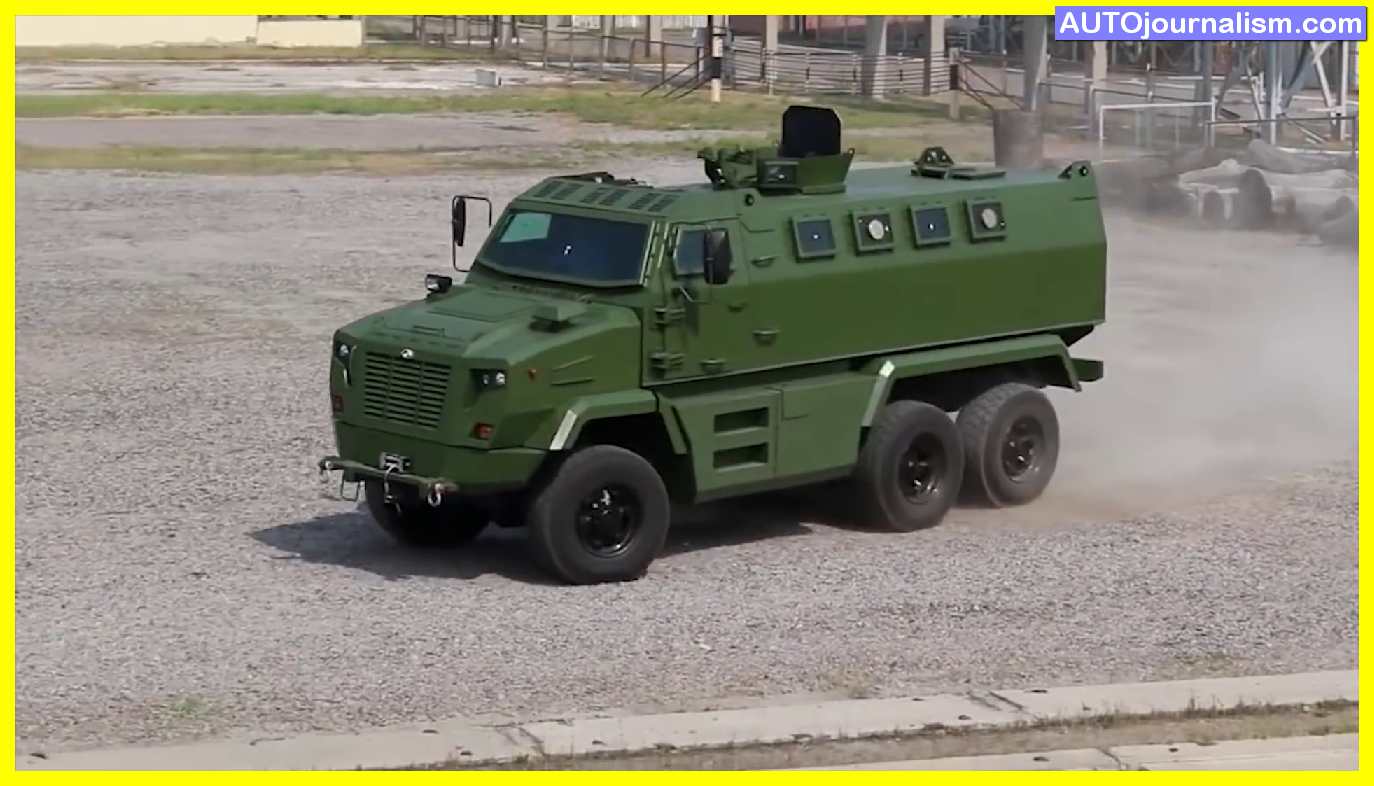 The vehicle can carry two crew members and up to 14 soldiers, and the turret can be mounted with a 7.62mm or a 12mm machine gun. The Fiona is powered by a 330 horsepower yams 238d 1486 liter v8 diesel engine mated to a yams eight-speed manual split transmission.
1. PMPV 6X6 MISU ( Military Armored Vehicle )
Protolab's PMPV 6X6 MISU-protected multi-purpose vehicle 6×6 misu is a wheeled armored personnel carrier in the MRAP vehicle category that was conceived, produced, and manufactured in Finland. The PMPV 6×6 misu, like many modern combat vehicles, can be fitted with an armored glass turret mounted with a 762mm or 12mm machine gun.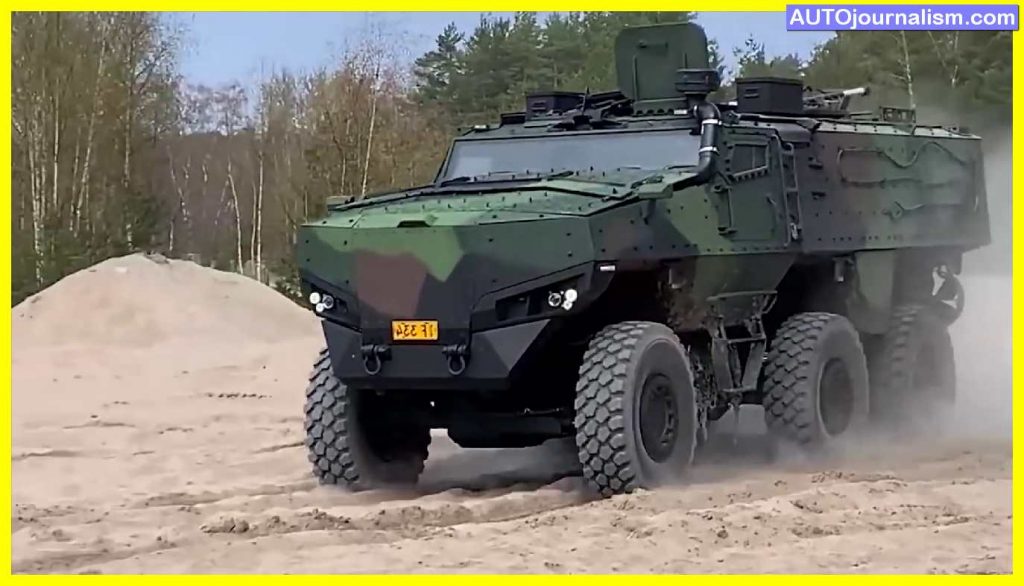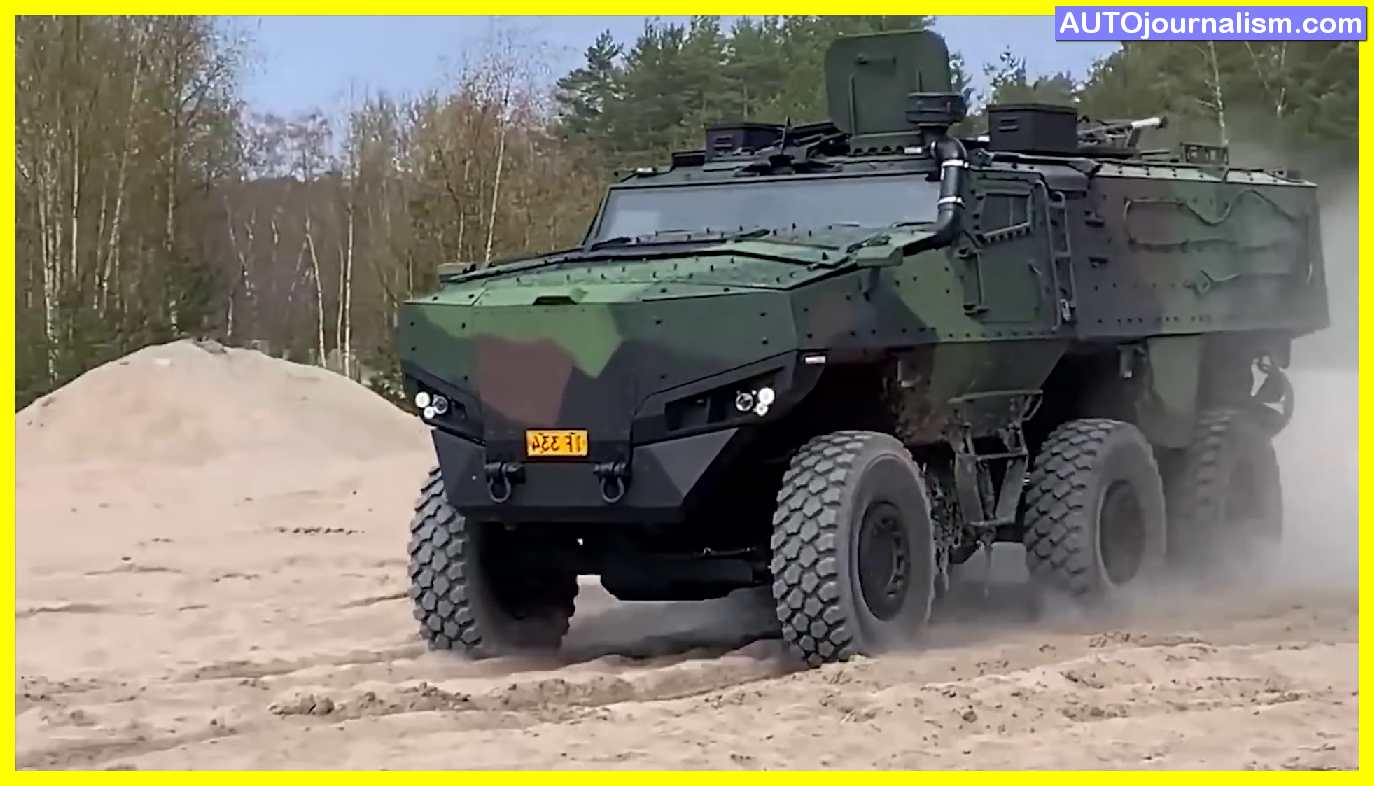 The PMPV 6×6 missu has a total weight of 14 000 kilograms and can carry a total of 12 military personnel, including the driver and commander. The vehicle is based on an innovative structure that provides a high level of protection against mine blast. The PMPV 6×6 missu is fully amphibious, The hull has two propellers located at the back.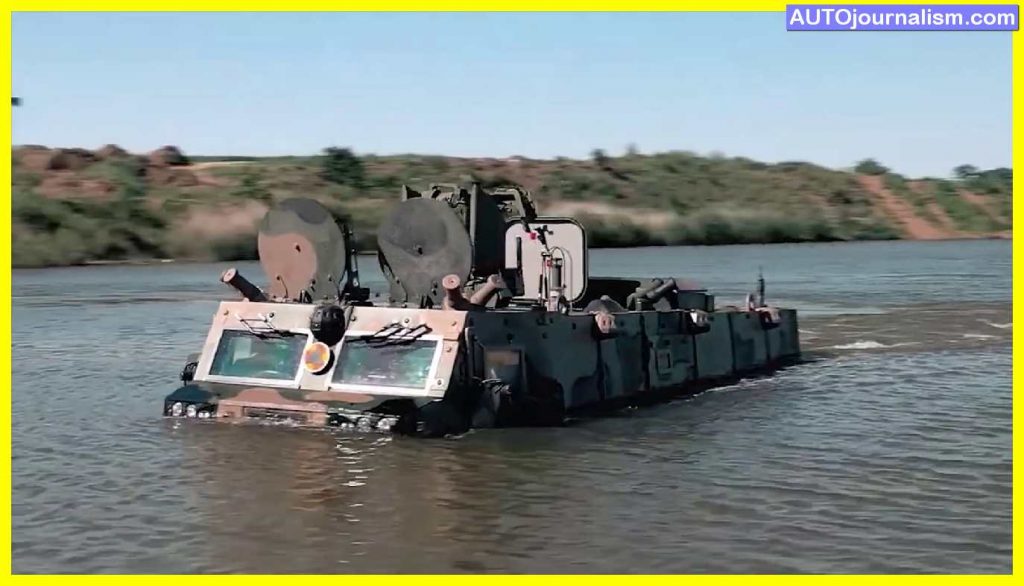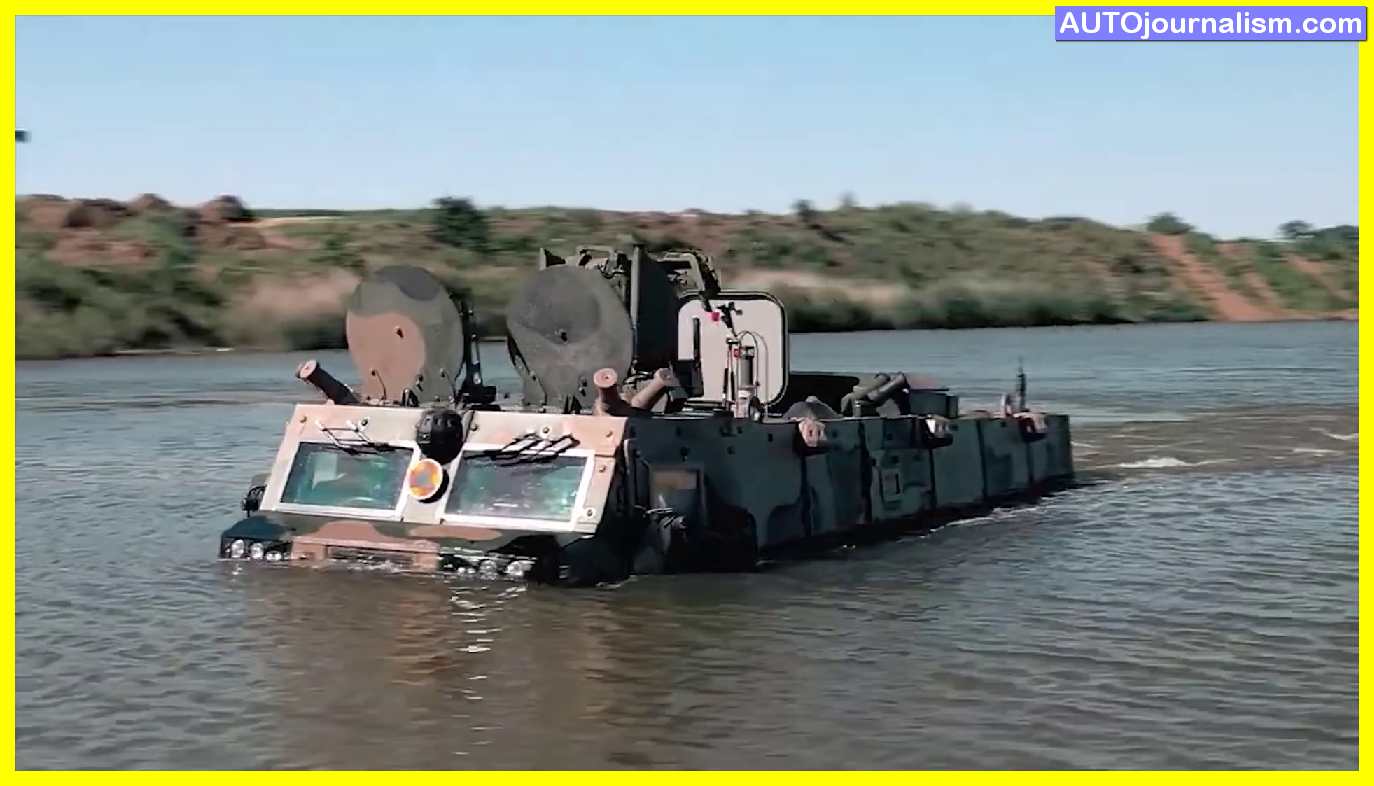 THANKS FOR READING ( BBC )
NEXT