Top 10 Best Electric PickUp Trucks 2023-2024
In this article you will get info related to Upcoming Electric Pickup Trucks in 2023-2024 and a list of the Top 10 Best Electric PickUp Trucks 2023-2024, So let's start.
The electric revolution has taken the automotive industry by storm and even pickup trucks are embracing this trend wholeheartedly both the seasoned automakers and the new startups are trying their luck in this segment but there can only be a limited number of winners this article will provide you a detailed insight into the top 10 electric pickups that deserve your attention and investment.
1. R1T – Rivian Electric Pickup Truck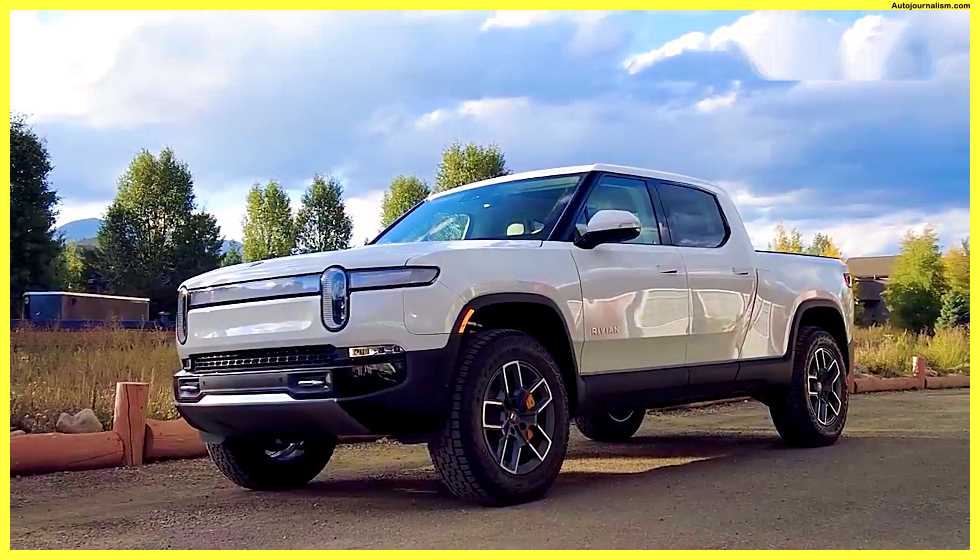 The Rivian company was founded in 2009 by CEO R.J. Scaringe and CTO Greg Harris. Their first product was the R1T electric car. In 2016, they launched their second vehicle, the R1S. Both vehicles were designed to be affordable, fun to drive, and fuel-efficient.
After much anticipation, the Rivian R1T has finally been introduced in the market albeit in small numbers the truck's a departure from traditional trucks both in its shape and form as it boasts some incredible features it packs over 800 horsepower and an air suspension setup that let it explore both on and off-road terrains comfortably acclaimed range of 314 miles further spruce up the spec list (Rivian truck 2024) and the minimalist yet classy interior adds a refreshing touch the truck equipped with a retractable Camp kitchen has a price tag of around eighty thousand dollars.
2. Citroën Oli Electric Pickup Truck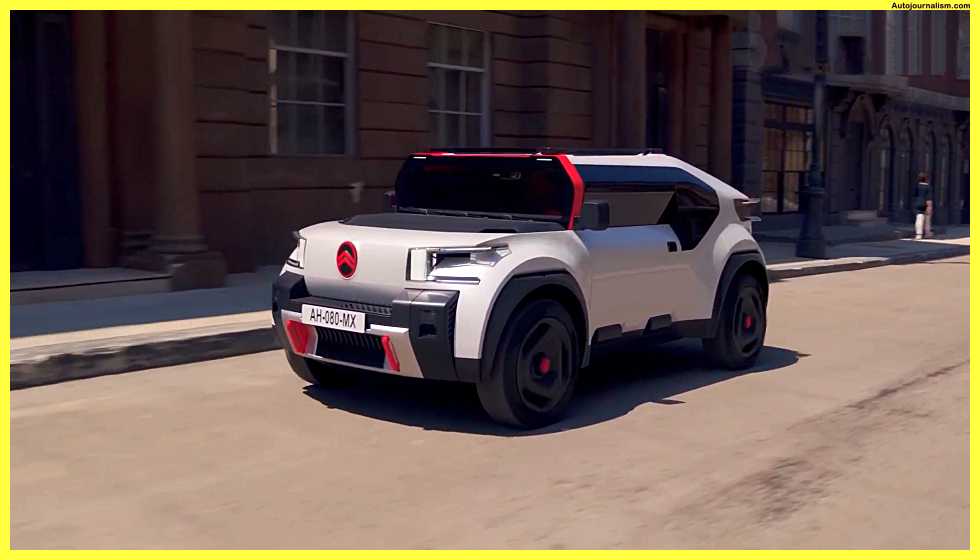 The Citroën Oli may be in its early development stages now but the renders reveal a truck unlike any other we've ever seen far from being aerodynamically optimized it has several unconventional design clues that make it stand out from other offerings the miniature Hummer will probably have a small battery pack capable of delivering nearly 250 miles intended as a city and lifestyle truck the Oli will only weigh under one ton which will maximize its power and range bizarrely there's no infotainment system which is probably part of the reason behind the expected low price tag.
3. Edison Future EF1-T Electric Pickup Truck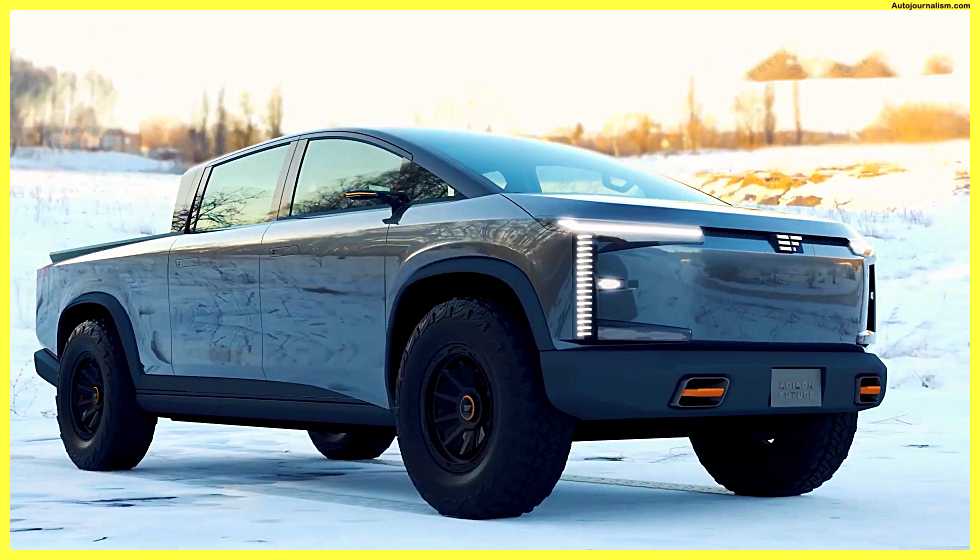 Edison Future EF1-T Electric Pickup Truck was unveiled late last year on the outside the all-terrain truck boasts a good combination of conventional and unconventional looks that sit really well with the sprightly interior of the truck the three expected variants unveiled all have remarkable power figures though the main highlight is the solar panels neatly stacked on top of the roof that will continuously charge the truck all in all the Edison ef-1 T concept looks quite promising and we all hope that it gets to see the light of day in the near future.
4. Canoo Electric Pickup Truck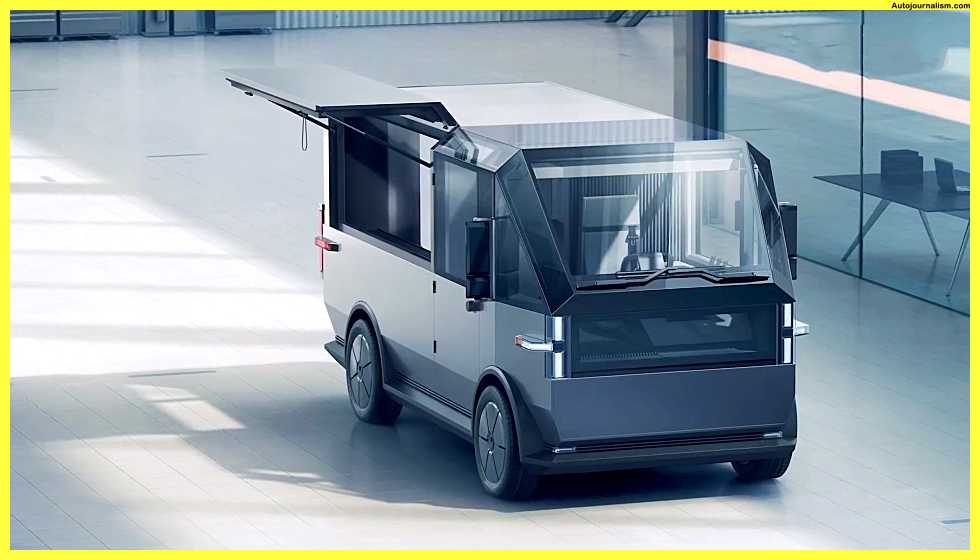 The Canoo EV pickup is in fact a trimmed-down version of the Brand's lifestyle van that was unveiled a while ago featuring the same futuristic and Volkswagen bus-inspired looks the truck would be retrofitted to withstand the harsh terrains so I have real practical features such as pull out bed flip down tables and Tool plug-in area would be added to enhance the truck's appeal to commercial users the company's targeting to add 500 horsepower electric powertrain and a range above 200 miles pre-orders can be booked with hundred dollar deposits though production may not begin until late 2023.
5. Ford F-150 Lightning Electric pickup truck (America's best-Selling Electric Pickup Truck)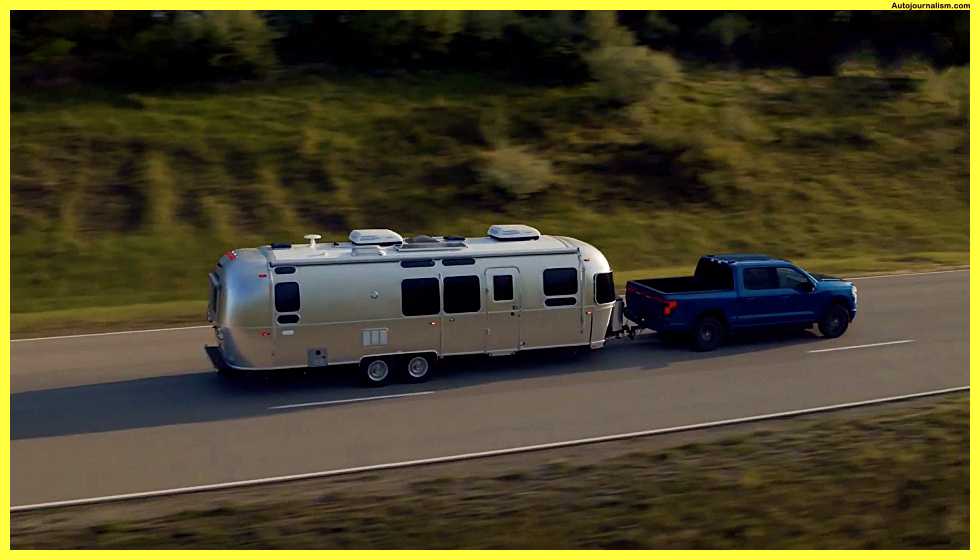 America's best-selling pickup is again beating its Rivals and this time it's in the EV domain the electrified F-150 retains almost the same look and platform as the gasoline versions which the Americans have grown Fonda as for the range and power quite sufficient range for the top tier version tops 320 miles whereas the power figure is rated at 580 horsepower oriented mostly towards commercial users there are several Easter eggs hidden in plain sight to assist the users lastly the truck can power a home for up to 10 days which no truck is capable of doing at the moment.
The Ford F-150 Lightning electric pickup truck is the first electric vehicle produced by the Ford Motor Company. The Lightning was introduced at the North American International Auto Show (NAIAS) in Detroit on January 14, 2010. The Lightning is powered by lithium-ion batteries and uses a single motor located between the axles. The Lightning's top speed is 80 mph and its range is 100 miles per charge. The Lightning weighs 4,500 pounds and measures 204 inches long. The Lightning comes standard with a 6.8 kWh battery pack, which provides a driving range of approximately 100 miles. The Lightning can travel up to 30 miles on electricity alone before needing to recharge using a 110V outlet.
6. Atlis XT Electric Pickup Truck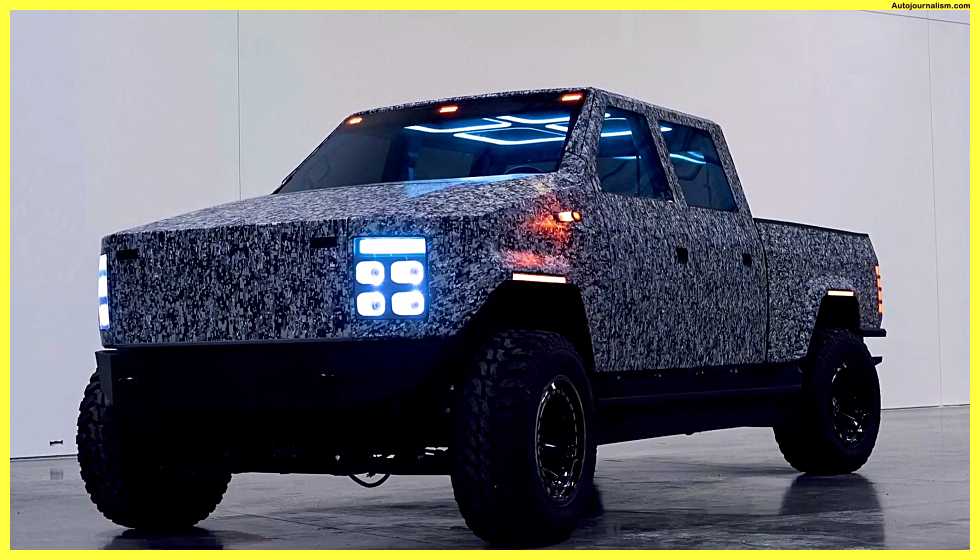 The atlas XT is another notable entrant into the stretching list of new electric pickups and there are several reasons why this massive truck deserves the spot where the most eye-popping claim regarding the truck is its power output and towing capacity which will Peak at 600 horsepower and 35,000 pounds respectively the off-roading capabilities will also be top-notch to entice more and more truck levers towards this feature-packed pickup all the latest tech features have also been added including autonomous driving and fancy side view cameras the release date isn't confirmed yet though the XT would certainly do well when offered for sale.
7. Ram 1500 EV Electric Pickup Truck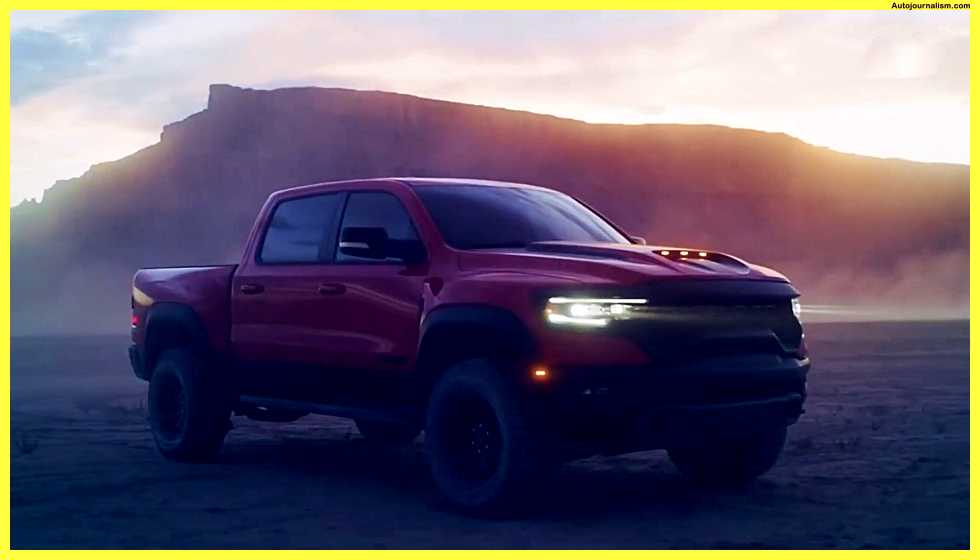 Ram 1500 EV has made a name for itself in recent times and now it's planning to achieve the same success in the EV domain the Ram 1500 will directly rival the Ford Lightning and Silverado EV which explains why the T specs are really something worth looking forward to the claimed range has been put at 500 Miles whereas the truck will be capable of charging at a fast pace too the automaker is promised to make up for the late debut of its electric truck by providing superb performance and payload numbers expected to be available in 2024 the 1500 EV is likely to have a base price under fifty thousand dollars.
8. Tesla Cybertruck Electric Pickup Truck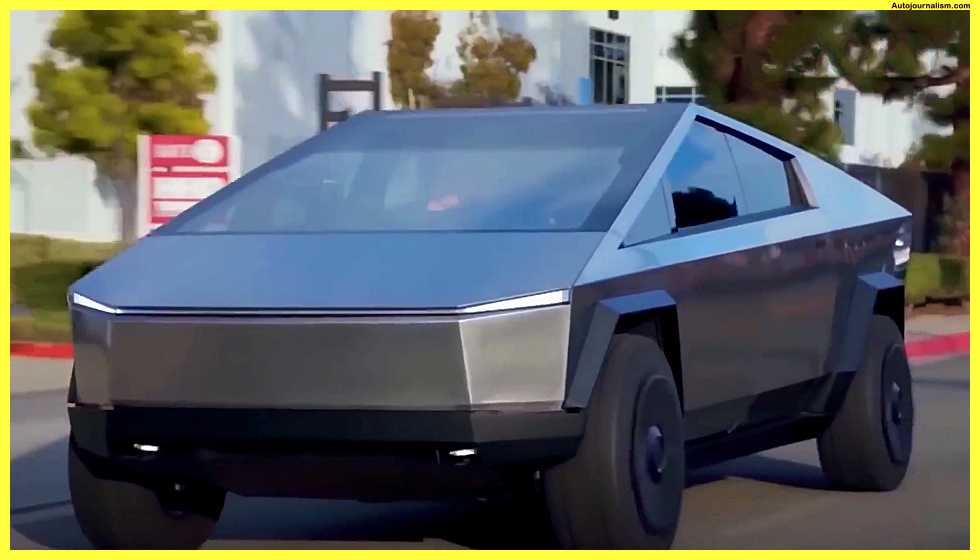 The highly anticipated and undoubtedly the most famous and bizarrely designed truck has been facing several delays and it still isn't confirmed when it'll hit the roads carved out of Dent resistant steel the electric truck boasts several astonishing features including the 500-plus mile range and a maximum towing capacity following just short of fifteen thousand pounds since it's a Tesla, therefore, it's a no-brainer it'll pack a lot of punch and clever features that people absolutely adore all over the world reportedly you'll be able to change the truck's exterior color just by heating it up which will truly be stunning.
9. Lordstown Motors Endurance ( EV) Electric Truck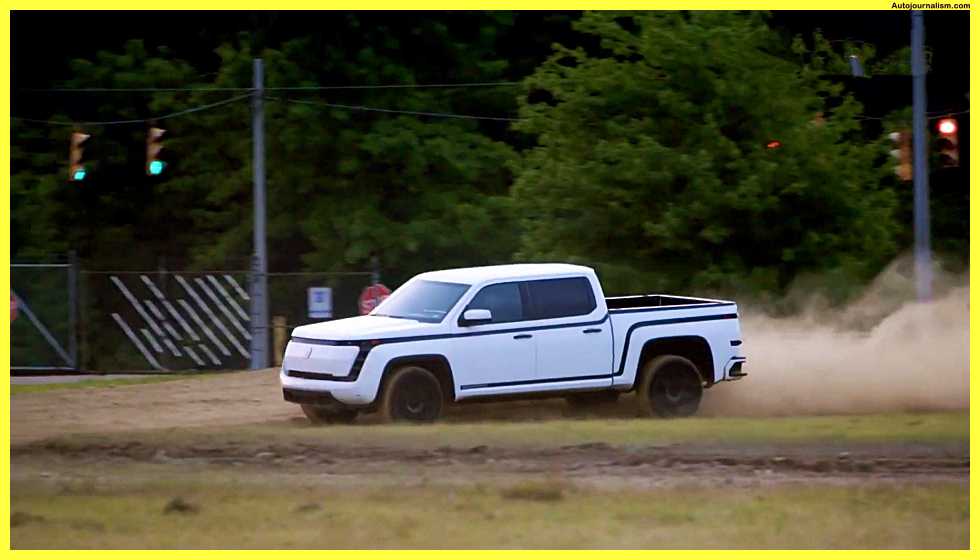 Lordstown has just begun its production of the endurance pickup that has been made exclusively for commercial customers packed with a four-wheel drive setup the truck has a combined output of 600 horsepower and a mammoth towing capacity of 6 000 pounds with an interior that's likely to appeal to both private individuals and Commercial entities Lordstown has also ensured a range of 250 miles which is something many are concerned with electric pickups the expected price tag ranges between fifty thousand and sixty-five thousand dollars and the company plans to make 50 units by the end of the year.
10. Bollinger B2 Electric Pickup Truck (Best Electric Pickup Truck)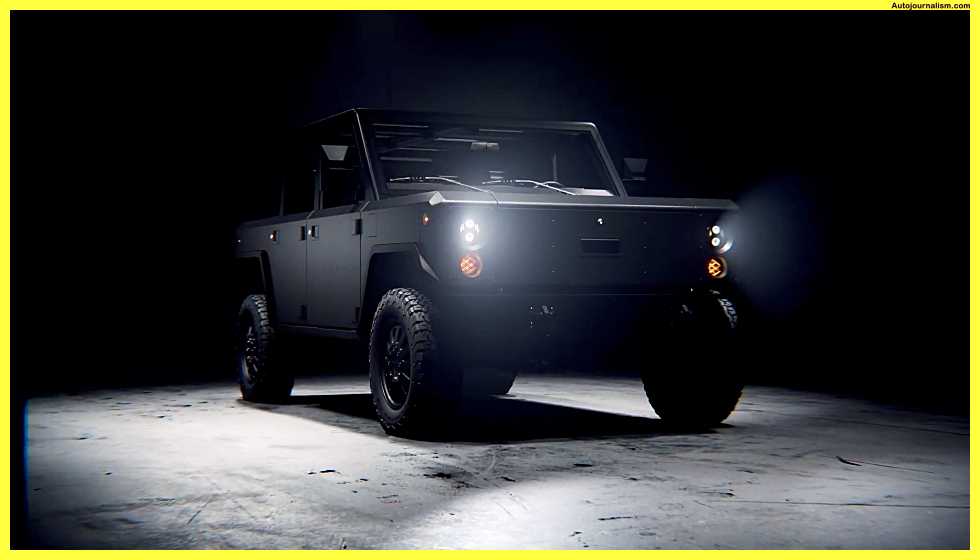 The boxy Bollinger B2 is unlike any other pickup truck that we've seen so far it's kind of similar to the Old Land Rover Defender due to its squarish dimensions and a flat front end the B2 may be old school on the outside but it certainly isn't when it comes to its internals the 614 horsepower output in 0 to 60 mile per hour time of just 4.5 seconds back up this claim the range and charging times are also on par with the competition though the interior is as classic as it gets with nothing but the bare minimum instruments foreign.
Read also:-
Top 10 Upcoming Air Defense Systems in the World ( Update )
Top 10 Fastest Military Drones In The World (UCAV)
Top 10 Best Upcoming Electric Aircrafts In The World