Top 10 Best Fictional Aircraft in Movies (Names + Images)
Today in this article we will tell you about the Top 10 Best Fictional Aircraft in Movies (Names + Images), Despite the fact that they were fictional, there have been many cool planes and other types of aircraft that would have been amazing to see in real life. This is a tribute to the people who have made all of these planes famous through their creativity. These planes have become iconic figures in their own right, influencing millions of people. Welcome back people, today we're writing an article on the coolest fictional aircraft from movies. It was difficult to cut down our choices to just ten, but here's what our website came up with.
List of All Top 10 Best Fictional Aircraft in Movies and Novels
10. DMC Delorean – BACK TO THE FUTURE (Fictional Flying Machines)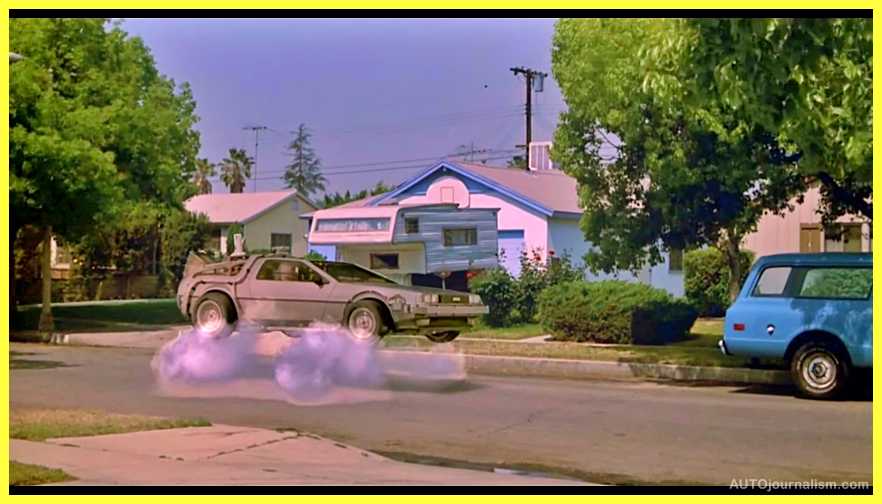 The Delorean time machine is a time travel device created by retrofitting a DMC DeLorean vehicle with a flux capacitor. The car takes 1.21 gigawatts of electricity and must travel 88 miles per hour to commence time travel in the Back to the Future franchise. The DeLorean's flying circuits were added. Unfortunately, the DeLorean was no longer able to fly after the flying circuits were broken when the time machine was struck by lightning at the end of the first film, allowing it to fly in addition to the tires that can rotate horizontally to produce upward thrust.
9. MIG-28 – TOP GUN (Fictional Flying Machines)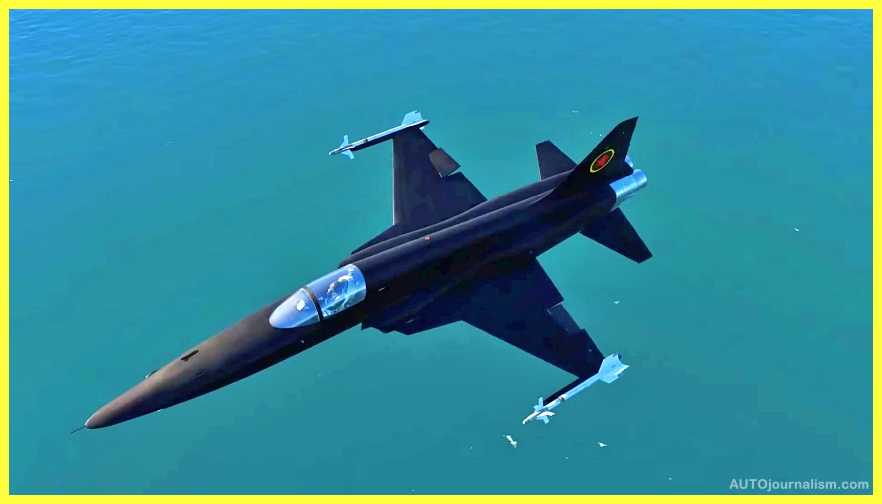 The MIG-28 fighter jets portrayed in the Top Gun movie are fictional fighter jets because the actual aircraft used were the United States Northrop F5s. They were depicted as aggressor aircraft in the film and their color was also painted black to reflect their hostile character as seen in the Top Gun. In the opening sequences of Top Gun, late Pete Maverick Mitchell and his wingman Cougar clashed off against MIG-28s with no NATO reporting name and of indeterminate nationality. The nation that flew the MIG-28s was not identified in any way in the film, but it was presumed to be the Soviet Union.
8. Aerospatiale SA-2 Samson – AVATAR (Fictional Flying Machines)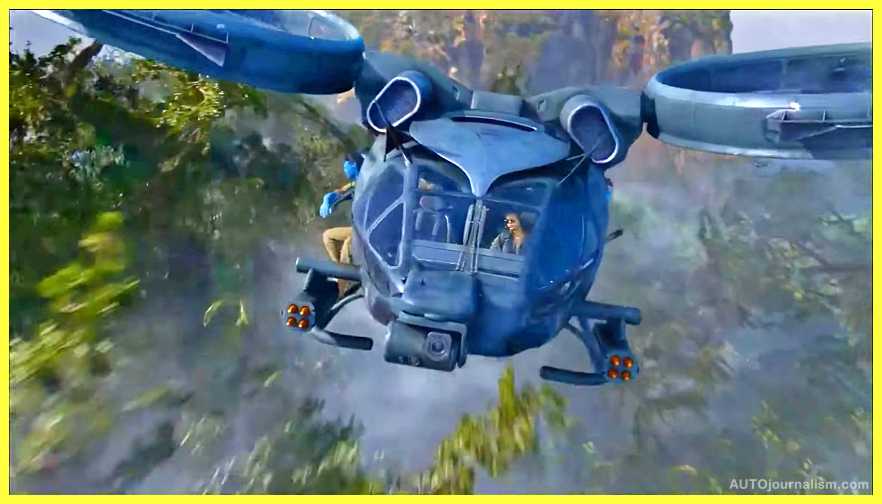 The aerospatial sa2 Samson, as depicted in the film Avatar, is a human rotary general utility aircraft built to carry out largely non-combat missions while still being adequately armed with door machine guns and detachable rockets pods for self-defense. It is the backbone of RDA operations on Pandora, transporting supplies and personnel to and from remote locations. It has a hook point for sling loading operations, allowing it to carry extra or enormous items externally.
7. Quinjet -AVENGERS (Marvel Cinematic Universe) (Fictional Flying Machines)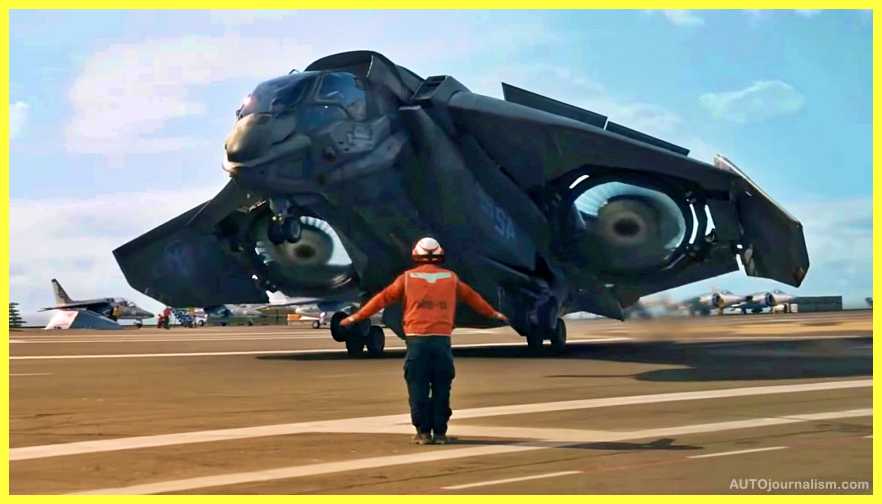 The Quinjet is an advanced aircraft utilized by the shield and the Avengers for personal transport and aerial combat. Since the events leading up to Loki's invasion of Earth, numerous Quinjet has been operating. While most Quinjet is minimally armed, project insight introduced a series of Quinjet with a wide range of weapons in 1995. Captain Marvel and Nick Fury used an early version of a Quinjet called the quad jet during their trip to Marvel's laboratory circling the earth.
6. HK-Aerial – Terminator (Fictional Flying Machines)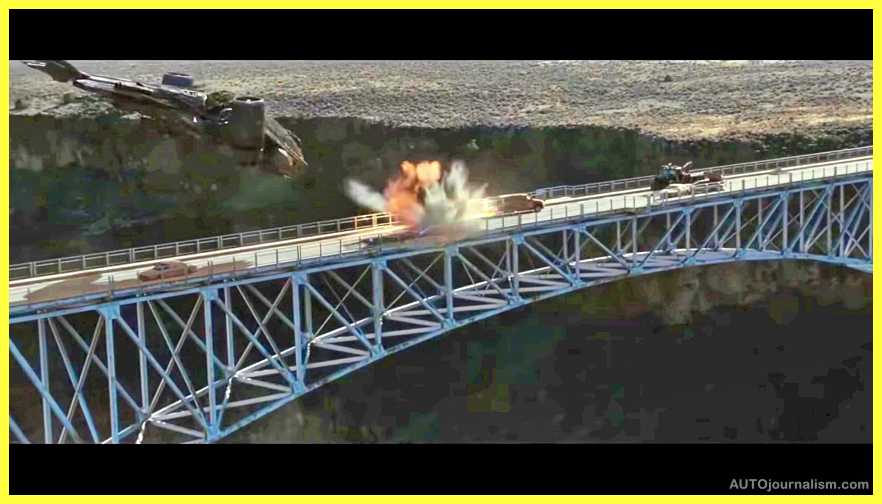 aerial shot of the hunter killer Skynet's massive airborne vertical takeoff and landing capable non-humanoid hunter killers with a lethal array of underslung and wing mounted laser missiles and plasma cannons are known as HK aerial. The HK aerial is a terrifying and fearsome sight to behold, frequently supporting ground sweeps by swarms of series 800 endoskeletons. They are one of the more dangerous targets for resistance members to engage. The HK aerial was the very first hunter-killer scene, appearing in the opening moments of the Terminator series' first film.
5. MiG-31 Firefox (Fictional Flying Machines)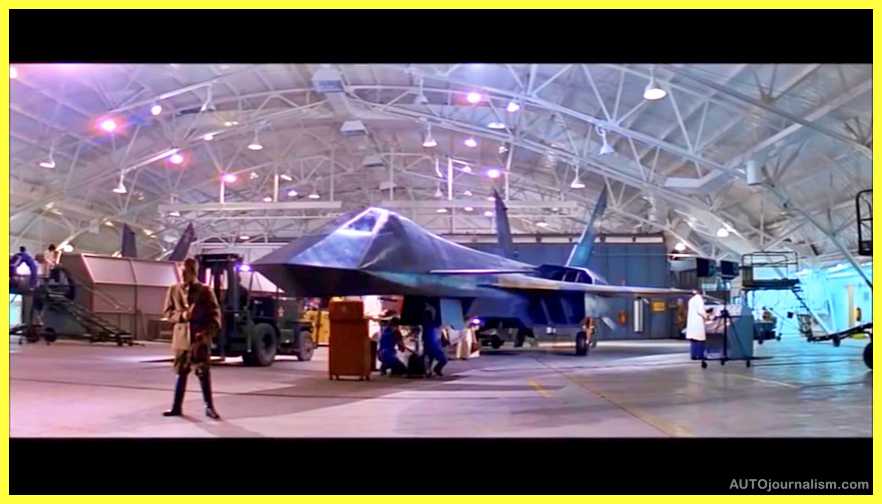 Firefox is a 1982 American action techno thriller film directed by Clint Eastwood and starring him. The MIG-31, a fictional super fighter, was the inspiration for the film. firefox The MIG-25 and the novel's original aircraft were remarkably identical in appearance. According to movie officials, the more fearsome version seen in the film was designed particularly for the film and takes numerous design inspirations from the sr-71 blackbird. Firefox has a length of up to 19.2 meters and a wingspan of only 5.15 meters.
4. F/A-37 Talon – STEALTH (Fictional Flying Machines)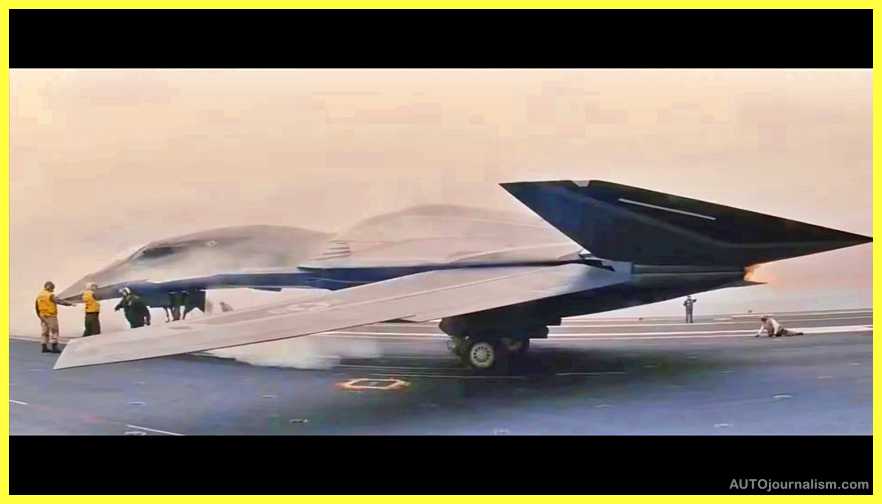 The f-837 Talon, as depicted in the 2005 film stealth, is a near-future single-seat fictitious US navy aircraft capable of hypersonic flight using two coupled pulse detonations or scramjet engines, as the film title suggests. The Talon is stealthy and has a front sweep that can be moved. The US navy develops the fa37 talon, a single-seat fighter bomber with increased payload range speed and stealth characteristics, as seen in the movie with switchblade wings and internal armament for close in battles. Out of a large number of candidates, the program selects only three pilots.
3. EDI UCAV – STEALTH (Fictional Flying Machines)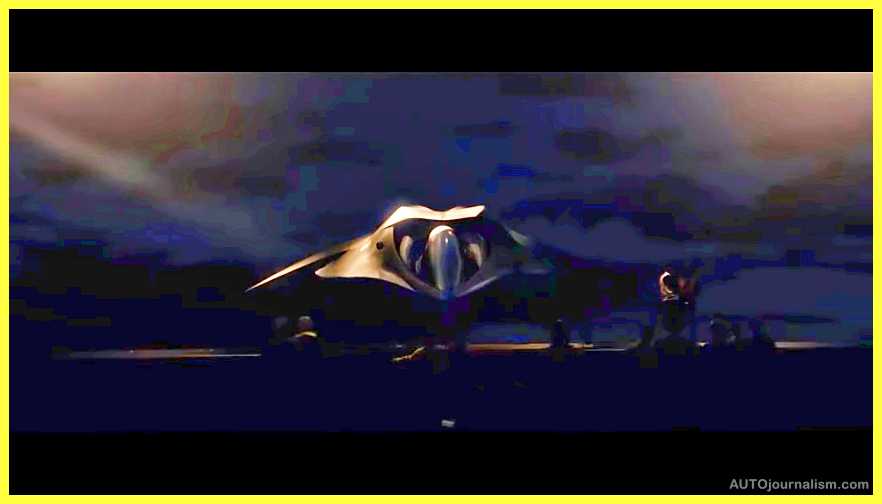 Unmanned combat vehicle EDI Eddie is a fictitious artificial intelligence aircraft that debuted in the film Stealth. EDI stands for the extreme deep invader. When it sees humans and its crew aren't trying to accept it, EDI has always had a very active and even playful attitude and wanted to help. Even if EDI disobeyed orders and killed many people, it would be seen as misunderstood rather than wicked because it attempted to earn their respect even if its tactics weren't the greatest. EDI is intensely curious about its surroundings; its rogue nature was reawakened after it was struck by lightning, and it has been attempting to prove it can be as good as or better than any other human pilot since then.
2. Xjet Blackbird – X-MEN (Fictional Flying Machines)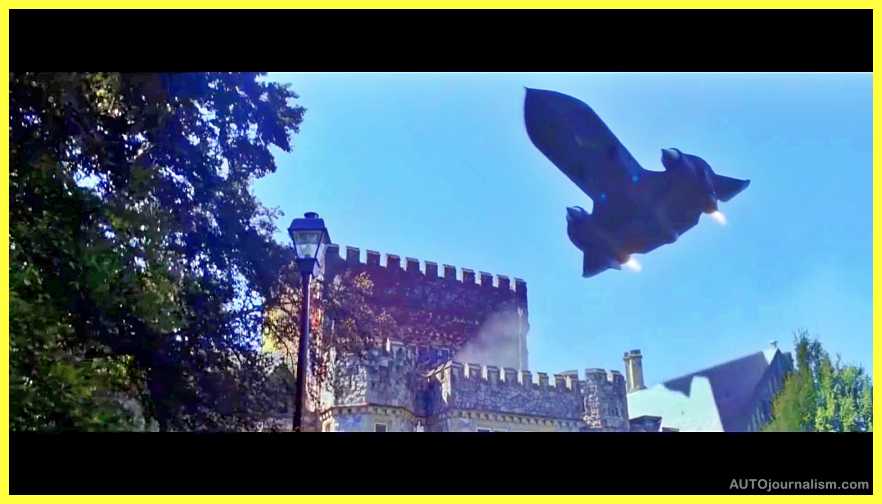 the X-plane Marvel Comics' Blackbird is a fictional aircraft that appears in American comic books. The x-men uses a series of customized aircraft known as x-jets. The first x-jet was a modified Lockheed SR-71 blackbird conceived and manufactured by Hank Mccoy in the early 1960s, and it appeared in several x-men sequels. The blackbird aircraft from the X-Men is a surprisingly prominent aspect of the x-men universe. Even though it scarcely qualifies as a superhero, the blackbird has its share of followers. It may not be as iconic as Wolverine's claws, Magneto's helmet, or Professor X's stunning bald head, but the blackbird does have its share of fans.
1. Helicarrier – AVENGERS – Marvel Cinematic Universe (Fictional Flying Machines)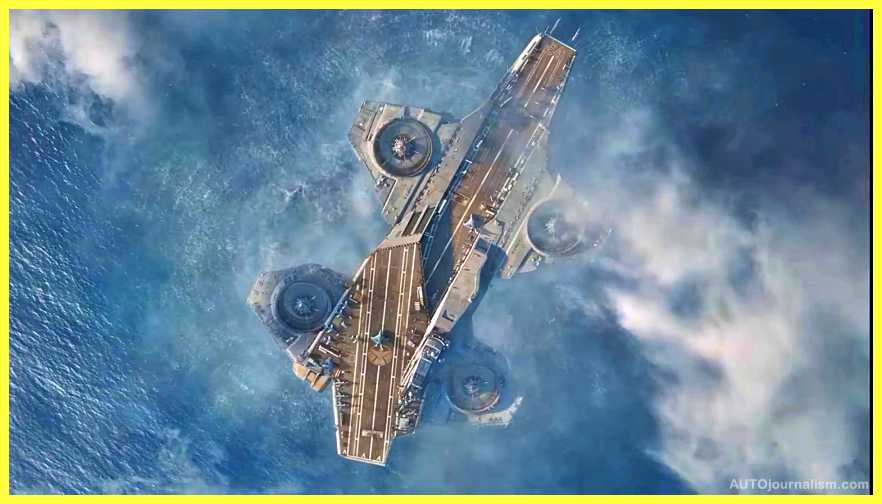 Helicarriers are advanced flying command centers that also serve as aircraft carriers. They were meant to be capable of prolonged self-powered flight using four huge turbine engines to generate the lift required to keep them aloft while maintaining Seabourn capabilities. Howard stark's designs were used in part to develop their technique. After the attack on the Helicarrier, Tony stark modified it to use repulsor technology instead of turbines, letting it to fly in the air eternally. The Helicarrier is nearly 25 meters longer than its predecessor, measuring 426 meters long and 252 meters from wingtip to wingtip.
Read also: