Top 10 Fastest Private Jets in the World
Here is the list of the Top 10 Fastest Private Jets in the World, ⭐⭐⭐⭐⭐ A private jet can cost anywhere between 3 and 19 million dollars. Flight crew salaries and expenses incurred as a result of routine maintenance and unplanned repairs are examples of continuous expenses. Aircraft insurance and hangar leasing Private planes are built to climb quicker than commercial jets, allowing them to get above bad weather sooner. They typically fly faster than commercial jets, which cruise at 35,000 feet. Private jets usually travel at a greater altitude. for today's article, we have compiled a list of the Top 10 Fastest Private Jets in the World.
Humans have long had a desire for speed. We have pursued a hunger for traveling even faster from the days of horse-and-buggy transportation — when 60 miles per hour seemed inconceivable, perilous, and deadly — through the shattering of the so-called sound barrier.' It is the fastest private jet exceeding speed limits, more than half a century after a Bell X-1 rocket plane shivered and shook its way through a newly found pressure wave with Captain Charles "Chuck" Yeager at the controls on October 14, 1947.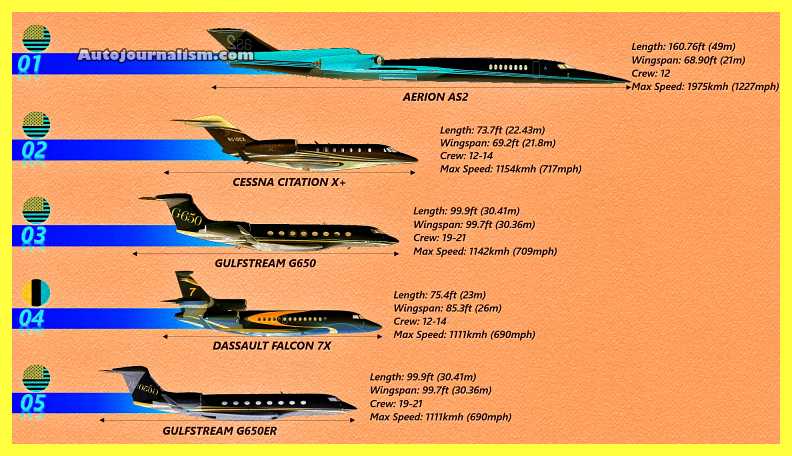 The pilot and witnesses had no idea that the sonic boom that had shattered the desert serenity that morning would also be the herald of supersonic flight's demise — at least over the continental United States. The Aircraft Noise Abatement Act of 1968 was the first act passed by Congress. Under this authority, the FAA proposed a rule that would prohibit civil aircraft from flying faster than Mach 1 unless the FAA approved it.
The law was finalized on March 28, 1973, however, it was seen as merely a setback rather than the end of supersonic flight in aviation circles. In the years thereafter, business aviation manufacturers have continued to satisfy their customers' desire for speed by delivering aircraft capable of cruising at Mach 1 within a hair's breadth.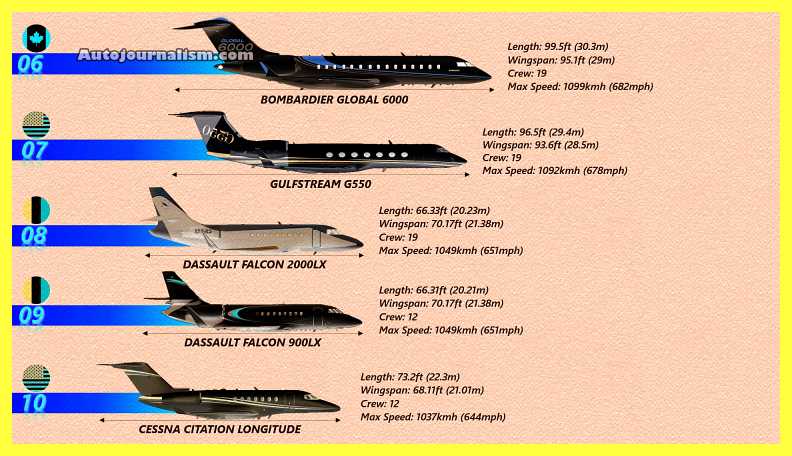 We take a look at ten of the world's fastest private planes, which are suitable for traveling in comfort and luxury while cruising miles above the Earth at near-supersonic speeds. These planes have the quickest trip time currently available. We also give some suggestions as to what's next in the never-ending pursuit of supersonic flying. Several developmental aircraft are waiting in the wings, so to speak, to test supersonic flight.
Unlike their forefathers, modern-day aircraft designers plan to achieve their objectives with few if any of the picture-frame-shattering sonic booms that brought supersonic flying to an end over the United States. Welcome to the next phase of business aviation, where supersonic business jets (SSBJs) are prepared to take us beyond Mach 1.
Please keep in mind that Mach is a speed measurement based on the sound speed. Because sound travels at varying speeds depending on the circumstances, the calculations above use Mach 1 = 741.09699 m.
List of Top 10 Fastest Private Jets in the World
10. CESSNA CITATION LONGITUDE ( Fastest Private Jet )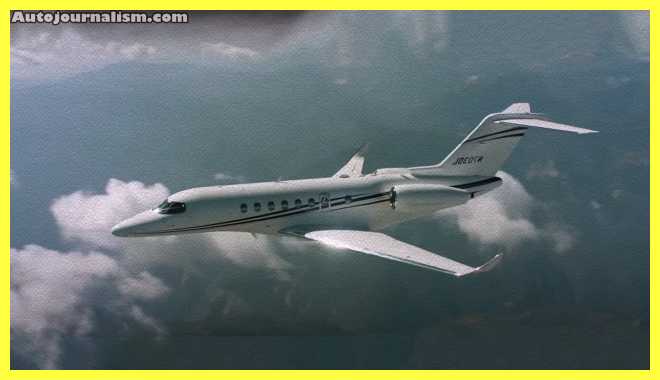 Crew: 2+1 optional crew member
Capacity: 8-12
Fuel capacity: 14,511 lb (6,600 kg)
Cruise speed: 483 kn (556 mph, 895 km/h)0.84M Maximum Limit Speed
Range: 3,500 nmi (4,028 mi, 6,482 km)
Fuel consumption: 2,400 lb (1,100 kg) for the first hour, 1,600–1,800 lb (730–820 kg) per hour in cruise
The Honeywell HTF double 7 double 0 L engines power the citation longitude, which has a takeoff weight of seventeen thousand nine hundred kilos. It can accommodate 12 passengers, including two crew members, and one citation longitude costs over 27 million dollars, offering passengers a pleasant top speed of 895 km/h.
9. DASSAULT FALCON 900LX ( Fastest Private Jet )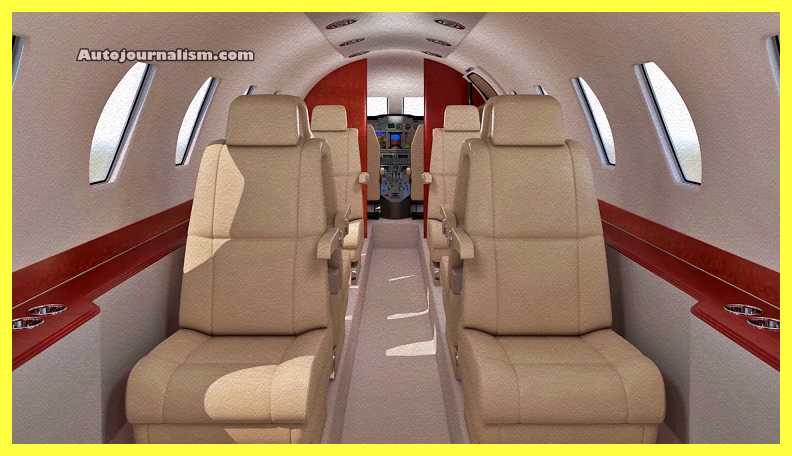 Crew: 2
Capacity: 19 passengers
Max takeoff weight: 20,640 kg (45,503 lb)
Fuel capacity: 8,690 kg (19,160 lb)
Maximum speed: Mach 0.84–0.87
Cruise speed: 950 km/h (590 mph, 510 kn) ; Mach 0.85 (at 11,000 m (36,000 ft)
Range: 7,400 km (4,600 mi, 4,000 NMI) with 8 passengers
It is a French private aircraft with three TFE 3160 engines and a takeoff weight of 22,200 kilos. Like citation longitude, the Falcon 900 LX has a maximum capacity of twelve passengers and costs $ 43 million. It has a pleasant maximum speed of 950 km/h.
8. DASSAULT FALCON 2000LX ( Fastest Private Jet )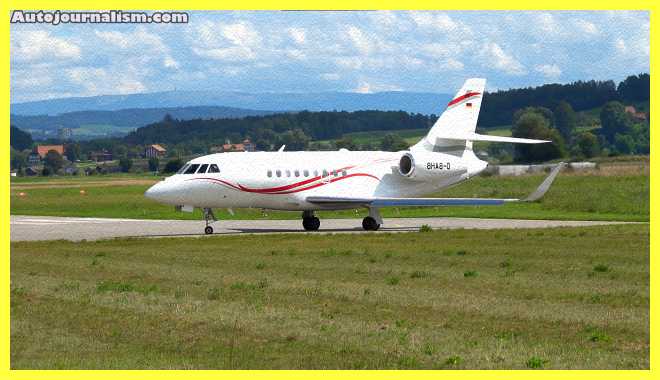 Crew: 2
Capacity: up to 19 pax with 2 flight attendants
Fuel capacity: 6,865 l (1,814 US gal; 1,510 imp gal) usable
Maximum speed: Mach 0.86
Cruise speed: 851 km/h (529 mph, 460 kn) / M0.8 at 10,970 m (35,991 ft)
Range: 6,020 km (3,740 mi, 3,250 nmi) (6 passengers, Mach .80, NBAA IFR reserves)
Stall speed: 155 km/h (96 mph, 84 kn) Mach 0.84–0.87
The salt Falcon 2000LX version is larger than most private jets, with 19 passenger seats and two onboard crew members. It has a take-off weight of 19,400 kilos and a price tag of 33 million dollars. The maximum speed of the salt Falcon 200 LX is the same as the 900LX version.
7. GULFSTREAM G550 ( Fastest Private Jet )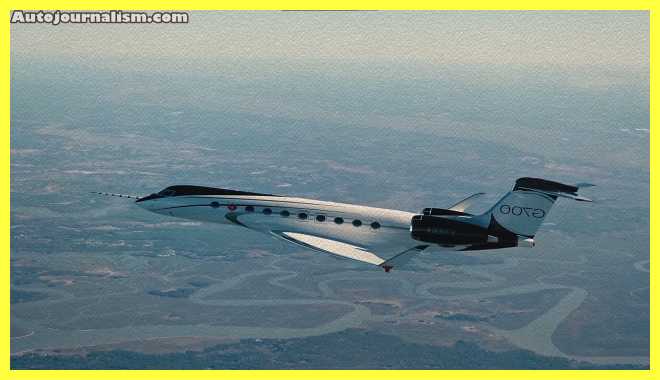 Range: 6,750 nmi (7,770 mi, 12,500 km)
High Speed Cruise: M0.85 at 41,000 ft (12,497 m)
Long Range Cruise: M0.80 at 41,000 ft (12,497 m)
Maximum landing weight: 75,300 lb (34,156 kg)
Fuel capacity: 41,300 lb (18,733 kg)
Crew: 2 pilots, 0–2 attendants
Capacity: 14–19 passengers / 6,200 lb (2,812 kg) payload
Range: 6,750 nmi (7,770 mi, 12,500 km)
Top speed: Mach 0.885
Max passengers: 19
The two Rolls-Royce engines in the Gulfstream G550 provide greater thrust than any other jet in its class. Its Mach 0.885 speed provides for quick, hassle-free travel between cities, letting passengers to fly nonstop from Washington to Dubai or London to Tokyo. The G550 is also a luxurious trip, with seating for up to 19 people and sleeping for up to eight people. It has a range of 6,750 nautical miles and can travel at a maximum height of 51,000 feet.
The Gulfstream g550 is a business jetliner produced by General Dynamics units in the United States. It can transport 19 passengers and has a lower rate of takeoff of just 4,000 127 kg. It also costs between $6 and $3 million dollars. The G double v zero can reach a top speed of 1092 km/h.
6. BOMBARDIER GLOBAL 6000 ( Fastest Private Jet )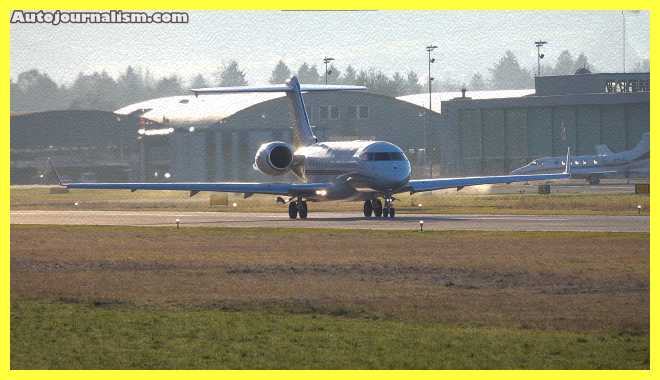 Price: $73m
Crew: 4
Maximum fuel: 45,050 lb / 20,434 kg
Top speed: Mach 0.89
Cruise: Mach 0.88 (504 kn / 934 km/h) high-speed
This is a business class private jet with a huge and comfortable cabin that can accommodate 19 people and 4 crew members. It costs 73 million dollars and has a top speed of 934 km/h).
5. GULFSTREAM G650ER ( Fastest Private Jet )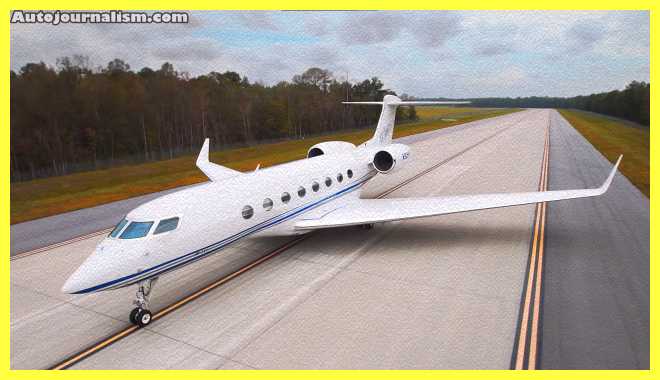 G650 from: $62m
G650ER from: $67m
Top speed:  Mach 0.90, 516 kn / 956 km/h (Mach 0.925 MMo)
Maximum Range of GULFSTREAM G650ER: 7000 / 7500 nm
Max passengers: up to 19
The Gulfstream G650 and its longer-range counterpart, the G650ER, can reach Mach 0.925 and have nonstop ranges of 7,000 nautical miles and 7,500 nautical miles, respectively. In the actual world, this translates to a westbound G650 taking just over 41 hours to circumnavigate the globe. The G650ER has 22 world records and over 110 global speed records to its credit. The planes' 47-foot-long cabins provide a huge, open interior with seating for 19 passengers and sleeping space for up to ten.
This aircraft has identical specs to the G double-file 0 in terms of wing design and a takeoff weight of 4,672 kilogrammes. It can only accommodate ten passengers and the price of the g650 er is the same. It can attain a maximum speed of 956 km/h.
4. DASSAULT FALCON 7X  ( Fastest Private Jet )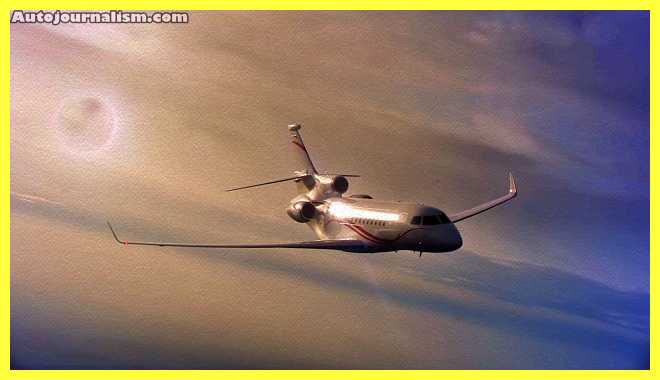 7X from $55m
8X from $60m
Top speed: Mach 0.90 (516 kn; 956 km/h)
Max range: 5,950 nm / 6,450 nm
Max passengers: 12 to 16 passengers
Fuel capacity: 14,488 kg / 31,940 lb
The Falcon 7X and its successor, the Falcon 8X, had a top speed of Mach 0.90. The 8X's 43-foot-long cabin has a range of more than 7,400 miles and can accommodate up to 16 passengers. These Falcons have the agility to fly the steep approaches into and fast climbs out of various airports, including Lugano, where other large aircraft are barred. Because of aerodynamic upgrades to the Falcon's wing and the increased efficiency of updated Pratt & Whitney Canada PW300 powerplants, the 8X has a fuel-efficiency advantage of around 30% over competitors.
The cabin can accommodate 12 passengers and two crew members at most, and it has a maximum weight takeoff of 31,751 kg. All of these outstanding characteristics from this corporation will cost $54 million. The Falcon 7x's top speed is 956 km/h.
3. GULFSTREAM G650 ( Fastest Private Jet )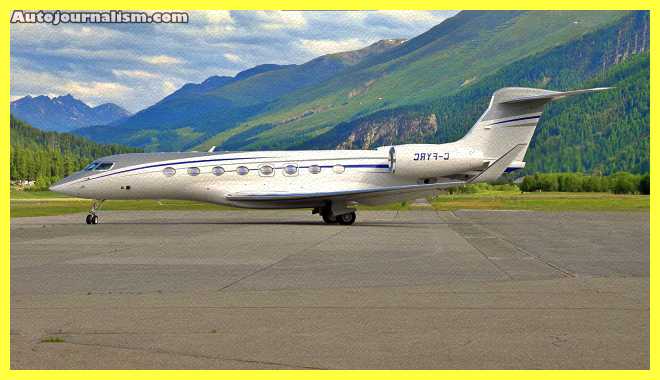 Price: $65 million
Range: 7,000 nmi / 12,964 km
Top Speed: Mach 0.90, 516 kn / 956 km/h (Mach 0.925 MMo)
Max passengers: 19
The G 650 is the third-fastest jet and the third Gulfstream jet on the list, with enough room for 19 passengers and one or two crew members on board. It has a higher takeoff weight of 45,000 kilogrammes, a price tag of 53 million dollars, and a maximum delivery speed of about 956 km/h.
2. CESSNA CITATION X+ ( Fastest Private Jet )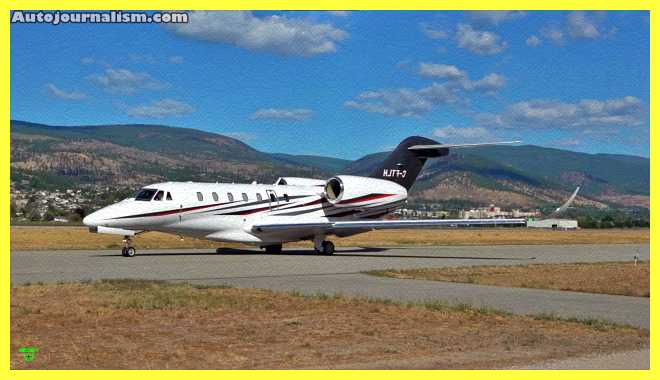 Price: $23m
Top speed: Mach 0.935 / 993 km/h
Max range: 3,460 nmi (6,410 km)
Max passengers: 12
Despite the fact that it is no longer in production, the Citation X+ is in high demand on the secondary market and holds the record for being the world's fastest private aircraft. The Citation X was certified by the FAA in 1996, with a top speed of Mach 0.935, or 717 miles per hour. The Citation X+ (10-plus) was introduced by Cessna in 2014, with better interior amenities, improved seating and galley, an all-new Garmin avionics suite, and the G5000 system. The maximum range of this Cessna is 3,460 nautical miles. With extra-large, extra-cabin comfy seating and a fully equipped galley, the X+ can seat up to 12 people.
The CITATION X+ plus is the second-fastest private jet on the list. It can carry a load of 16,600 kilogrammes and has a maximum seating configuration of eleven passengers. It has a very low price of around $23 million dollars, making it the cheapest on the list while still reaching a higher speed of 993 km/h.
1. AERION AS2 ( Fastest Private Jet )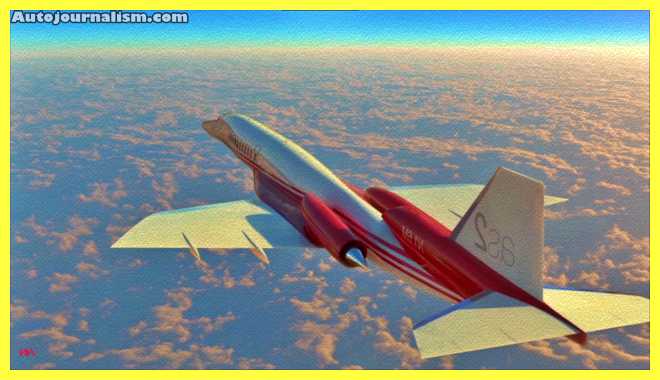 Crew: 2
Capacity: 8–11 passengers
Cruise speed: 803 kn (924 mph, 1,487 km/h) Mach 1.4
subsonic: Mach 0.95
Boomless: Mach 1.1–1.2
Range: 4,200 nmi (4,800 mi, 7,800 km) at Mach 1.4, 5,400 nm / 10,000 km at Mach 0.95
Aerion's AS2 is a Mach 1.4, 12-passenger aircraft planned to enter service in 2024, with lofty goals of zero carbon footprint, silent Boomless flying, and 100 percent biofuel-powered operation. The AS2's GE Affinity engine reduces sonic noise, and its wing design is fuel efficient above and below Mach 1, allowing operators to make use of the AS2's high subsonic speed without the range-limiting fuel consumption that afflicted previous supersonic aircraft operating below the sound barrier. The first flight of an AS2 is expected in 2025, with service beginning in 2027.
The AERION AS2 is ranked first because it is still in development. This 12 passengers private jet is expected to break the private jetliner travel speed record. A prototype flight date was set for early 2019 with plans to certify the aircraft in 2021. Ariane is a supersonic business jet with a maximum speed of 1,487 km/h
NEXT