Top 50 Most Expensive Car In The World
Here is the list of Top 50 Most Expensive Car In The World, Sports cars are a necessary luxury for the wealthy and famous, but as technology advances, the price of these wonderful machines skyrockets; some of these incredible machines are worth more than a mansion. Today, we'll tell you about the Top 50 Most Expensive Cars In The World.
List of Top 50 Most Expensive Car In The World
50. Ferrari Monza SP1 & SP2 ( Price: $1.8 million )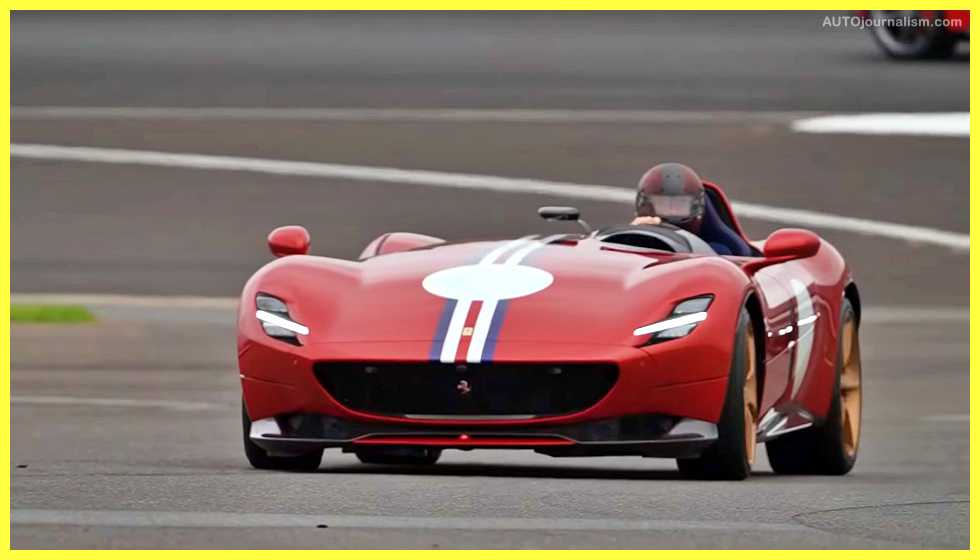 1.8 million dollars Two supercars from the prancing horse brand kick off this list. The Ferrari Monza SP1 and SP2 are the first two models of Ferrari's "Icona" limited edition series, which debuted at the end of September 2018. It's no surprise, then, that their prices are higher than those of Ferrari's new supercars. They can accelerate from 0 to 60 miles per hour in 2.9 seconds and reach a top speed of 186 miles per hour.
49. Gordon Murray T.33 ( Price: $1.85 million )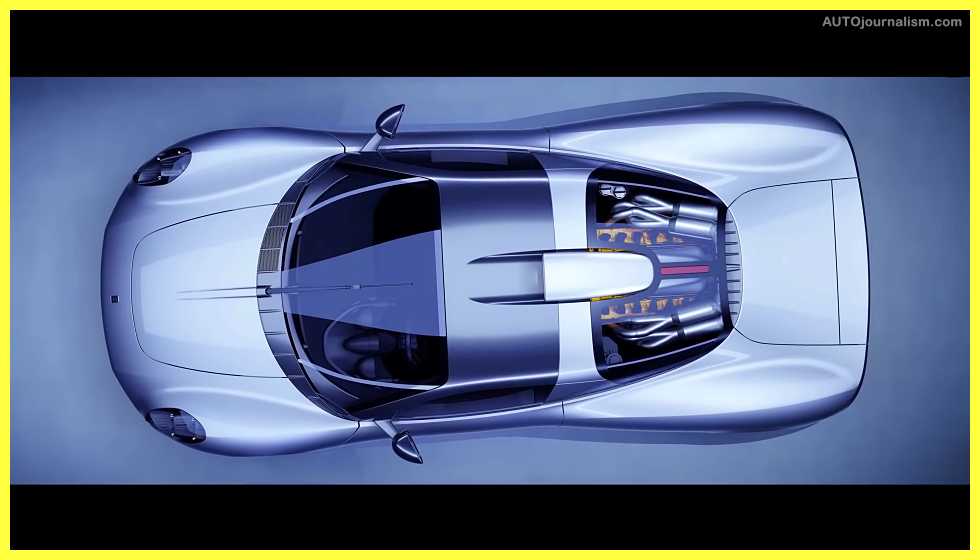 $1.85 million is the asking price. The T.33 is Gordon Murray Automotive's second model, which will be unveiled in early 2022. The new T.33 is powered by a naturally aspirated V12 engine designed and manufactured by Cosworth, just like the previous T.50. The engine still has a 3.9-liter size, but the output has been reduced to 607hp and 332 lb-ft of torque. The engine's speed is likewise restricted to 11,100 rpm. The T.33 would only be built in 100 pieces, and they were quickly sold out after its debut. In 2024, the automobile is scheduled to be available to the public.
48. Bentley Mulliner Bacalar ( Price: $1.9 million )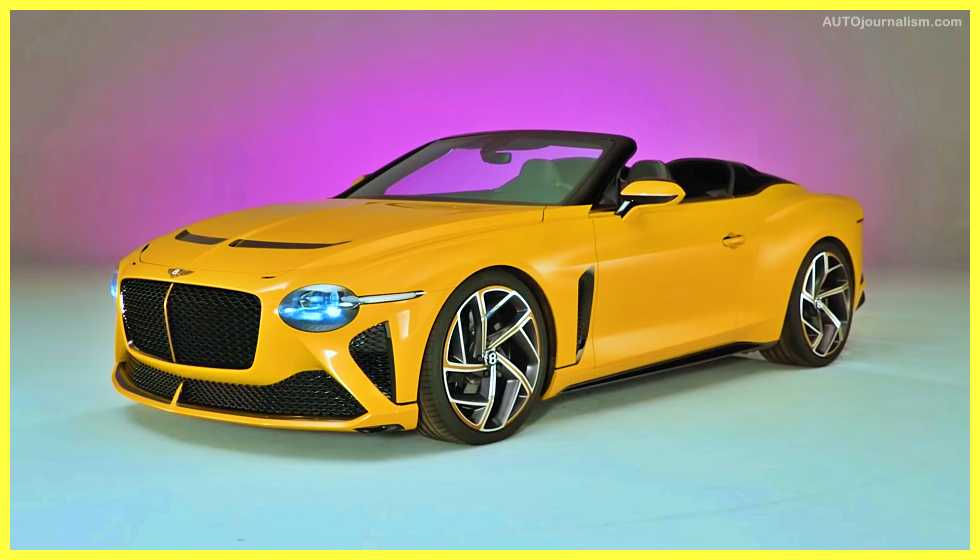 1.9 million dollars Bentley Mulliner, the company's in-house coachbuilding, modification, and classic-vehicle specialist, designed and manufactured the automobile. The Bacalar supercar has a dramatic design that is based on the 2019 EXP 100 GT concept. Almost every aspect of the car's interior has been coated with high-end, exotic materials. Only 12 instances of this beautiful, limited-edition vehicle will be made, ensuring rarity and exclusivity while also providing maximum luxury and performance.
47. Koenigsegg Regera ( Price: $1.9 million )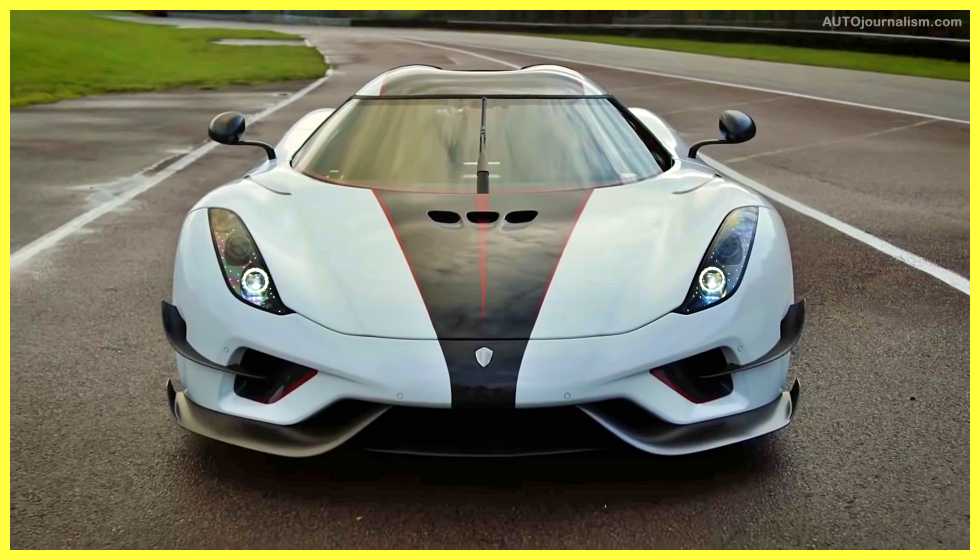 1.9 million dollars Despite the fact that it has been around for over six years, the allure of the Koenigsegg Regera has not faded. It's also difficult to buy when the Regera is limited to 80 units worldwide with a 5.0-liter V8 engine combined with three additional electric motors, producing a maximum total capacity of up to 1,500 horsepower, allowing the Mega car to accelerate from 0 to 62 mph in just 2.8 seconds and reach a top speed of 249 mph in just 20 seconds.
46. SSC Tuatara ( Price: $1.9 million )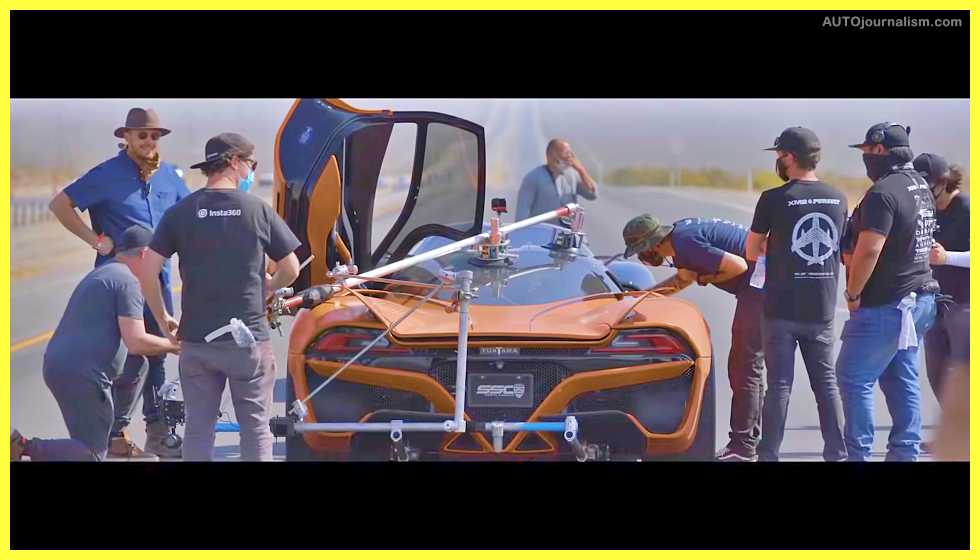 1.9 million dollars With an average speed of 282.9 mph in both directions, the SSC Tuatara has officially surpassed the Agera RS as the world's fastest production automobile. They will, however, face a great deal of irony for failing to repeat the previous 316 mph performance. Despite the fact that the American brand was still motivated to break the 300mph barrier on a second attempt, the car was involved in an accident while being transported to the test track in a specialist vehicle. So we'll have to wait a little longer.
45. Hispano-Suiza Carmen Boulogne ( Price: $2 million )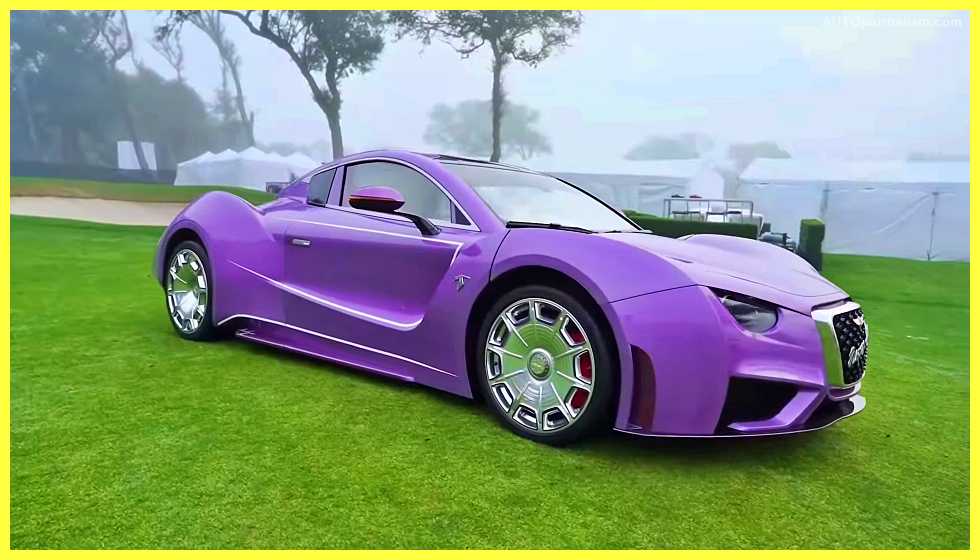 $2 million price tag The Carmen Boulogne by Hispano-Suiza is a more powerful, track-focused variant of the Carmen. It was revealed in the year 2020. The body and core monocoque are made of carbon fiber, and the car has an 80-kilowatt-hour battery that should provide roughly 200 miles of range. The Boulogne gets its power from a dual-motor arrangement that puts out 1,114 horsepower. There will only be five Carmen Boulognes built in the entire globe. The first was recently officially turned over to the owner, Michael Fux, the world's mattress tycoon.
44. Czinger 21C ( Price: $2 million )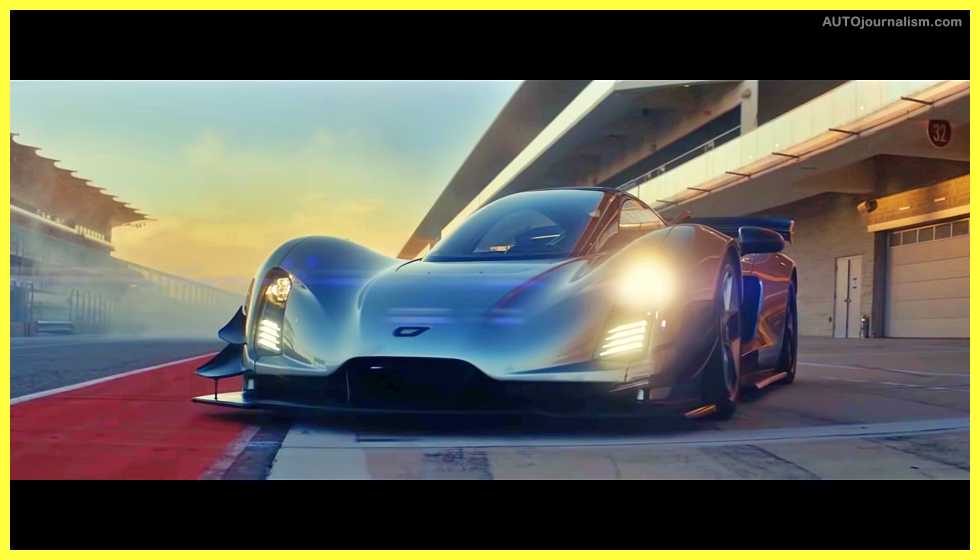 $2 million price tag The production version of the 3D-printed hypercar has been unveiled, with only 80 units available. Since its debut, the Czinger 21C has been altered and upgraded to improve the car's acceleration. Thanks to the utilization of several carbon fibers and other lightweight components, the car's dry weight is just 2734 pounds, allowing it to attain great performance. The Czinger 21C accelerates from 0 to 62 mph in 1.9 seconds, 13.8 seconds to 186 mph, and 21.3 seconds to 249 mph. Over 280 mph top speed.
43. Hennessey Venom F5 ( Price: $2.1 million )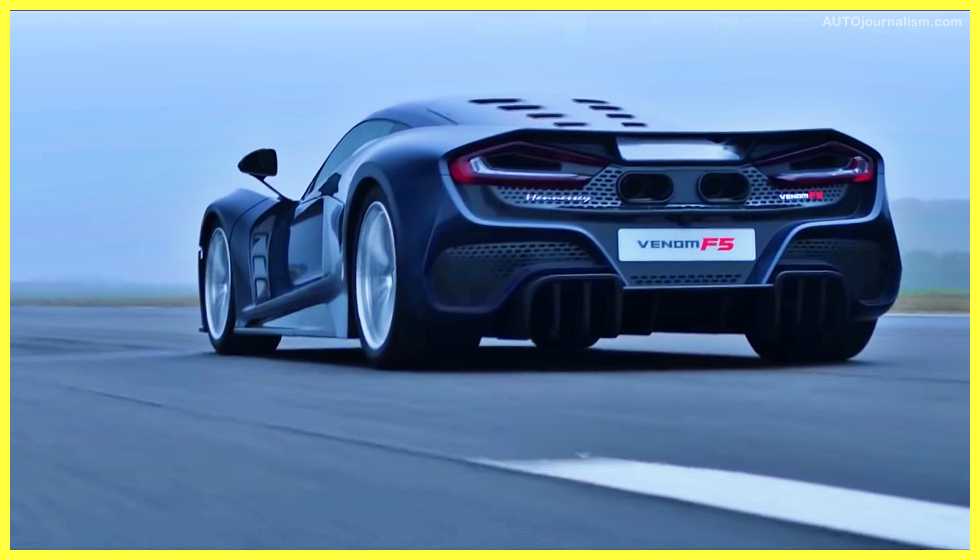 $2.1 million in price The Hennessey Venom F5 was rapidly sold out due to its small production run of only 24 units. Customers will be able to purchase the car between the end of 2021 and the beginning of 2023. Despite the fact that it is made in the United States, the vehicle owner will not be able to use it safely on American roads. The Hennessey Venom F5 may only be driven for 2,500 miles per year and is classified as a show car because it lacks airbags and so does not meet safety rules.
42. Pininfarina Battista ( Price: $2.2 million )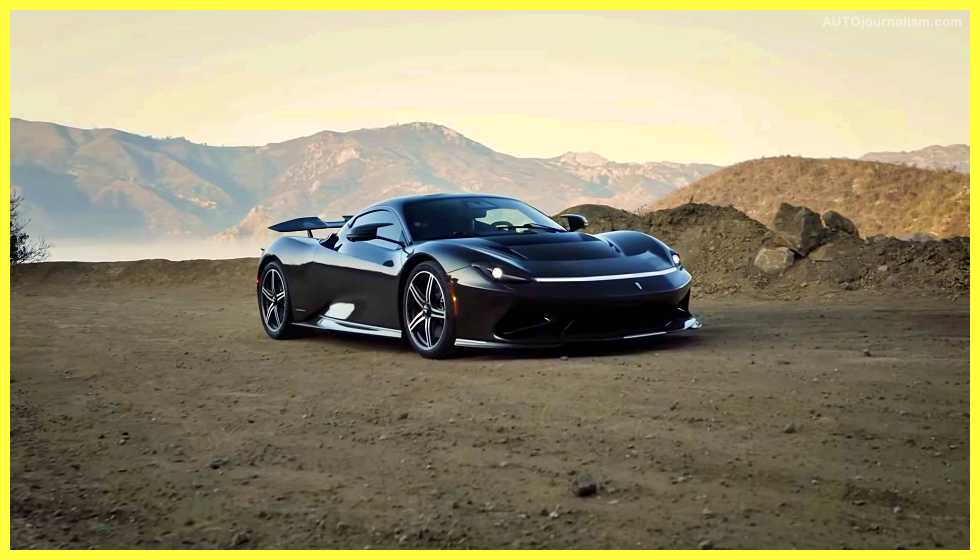 $2.2 million in price Battista has been in the final phases of handing over to its consumers for three years, since its introduction at the 2019 Geneva Motor Show. The electric hypercar is advertised as "the most powerful road-legal Italian car ever created," and it will compete in the hyper-EV class against the Rimac Nevera and Lotus Evija. A total of 150 units are expected to be manufactured.
41. Ferrari LaFerrari Aperta ( Price: $2.2 million )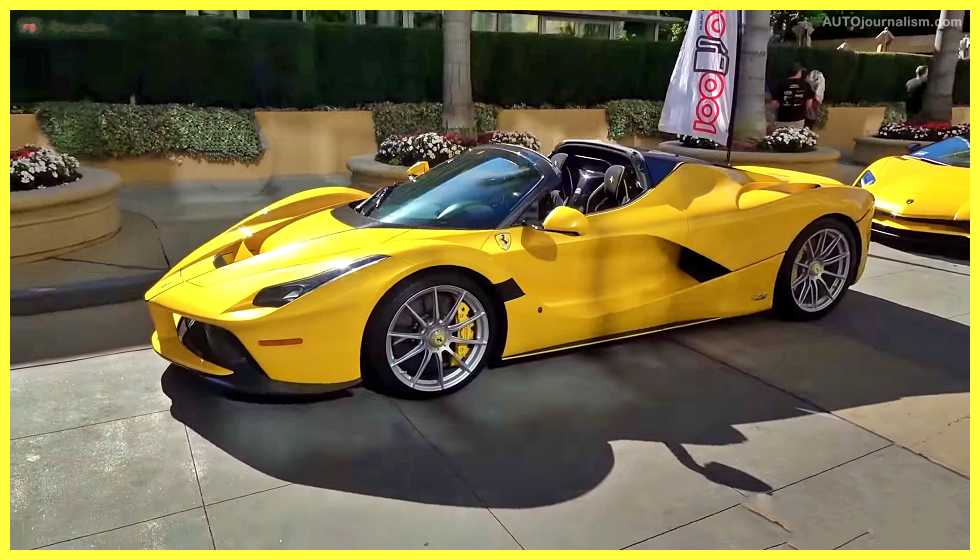 $2.2 million in price The Ferrari LaFerrari Aperta is thought to be a fantastic investment. Customers who are picked by Ferrari to purchase a LaFerrari Aperta will be able to resell them for a profit of at least $1 million. There are Apertas that have been "screamed" up to $6.5 million to $10 million. A total of 210 Apertas were made in the world. Customers will receive 200 basic units, 9 units to commemorate the company's 70th anniversary, and the remaining 210 units will be donated to charity.
40. Lamborghini Centenario Roadster ( Price: $2.23 million )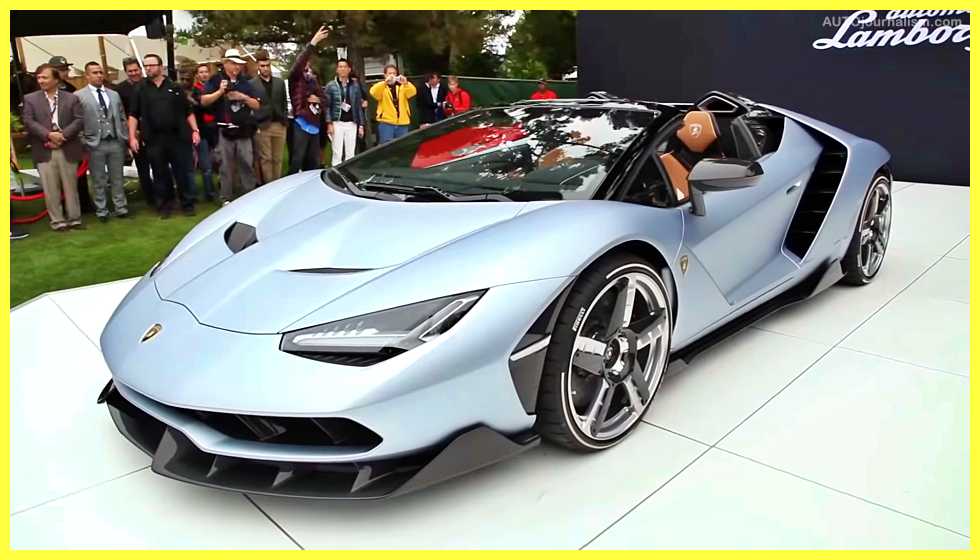 $2.23 million is the asking price. Lamborghini created this to commemorate the 100th birthday of the company's founder, Ferruccio Lamborghini. The model also serves as a showcase for the Italian supercar manufacturer's strategy and ability to build one-of-a-kind and limited-edition supercars. Only 20 units were constructed. It's clear that this is a fantastic deal for vehicle collectors all over the world. Because of its rarity and difficulty in finding, the price of a Centenario on the secondhand automobile market is many times higher than the manufacturer's MSRP.
39. Ferrari Daytona SP3 ( Price: $2.25 million )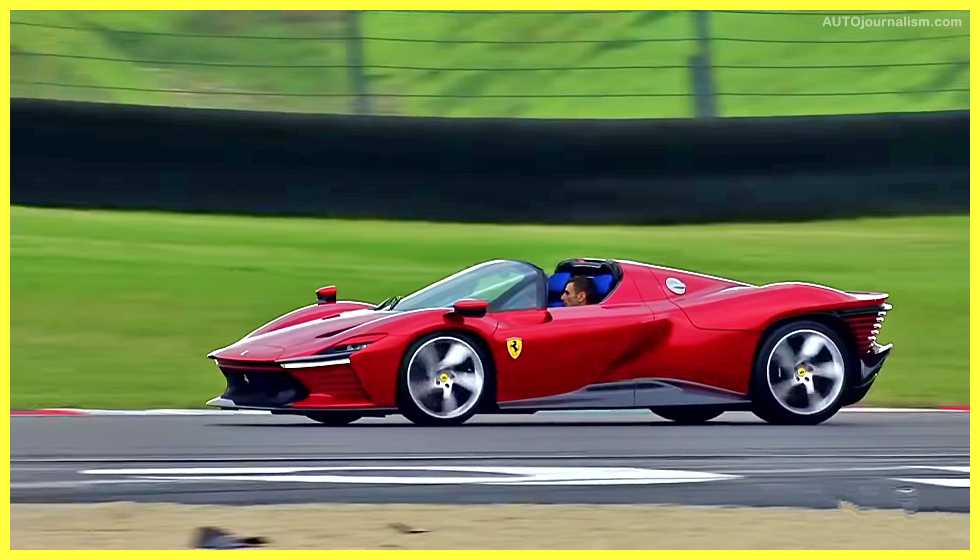 $2.25 million is the asking price. The Ferrari Daytona SP3 is a sports car produced by Ferrari. The Daytona is the third automobile in the "Icona" line of ultra-limited-edition vehicles. As a result, it has a huge following. Before the launch, 599 copies were sold out. 499 were sold to SP1 and SP2 owners, and the remaining 100 were sold to Ferrari customers who had been pre-selected. The SP3 was inspired by the sports-prototype racers that won the 1967 Daytona 24 Hours, and it incorporated Ferrari's equally renowned naturally aspirated mid-mounted 829hp V12 engine.
38. McLaren Speedtail ( Price: $2.25 million )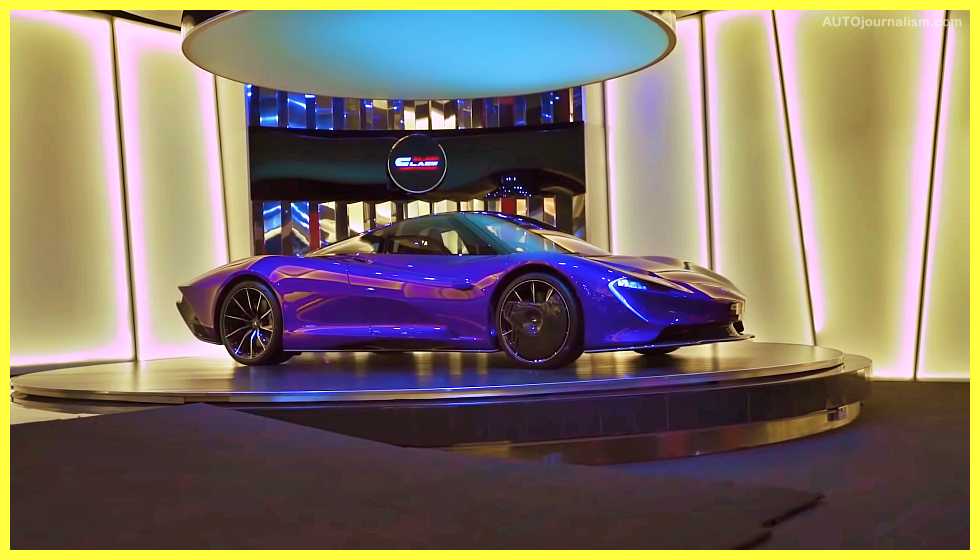 $2.25 million is the asking price. Only 106 Speedtails were made by McLaren, and each one is unique. McLaren Speedtail is a three-seater with a carbon fiber driver's seat in the middle, created to pay homage to the famed F1 supercar. However, when McLaren's new supercar incorporates a hybrid engine system with a maximum capacity of 1,036 horsepower and 848 lb-ft of torque, the similarities between F1 and Speedtail end.
37. Aston Martin Vulcan ( Price: $2.3 million )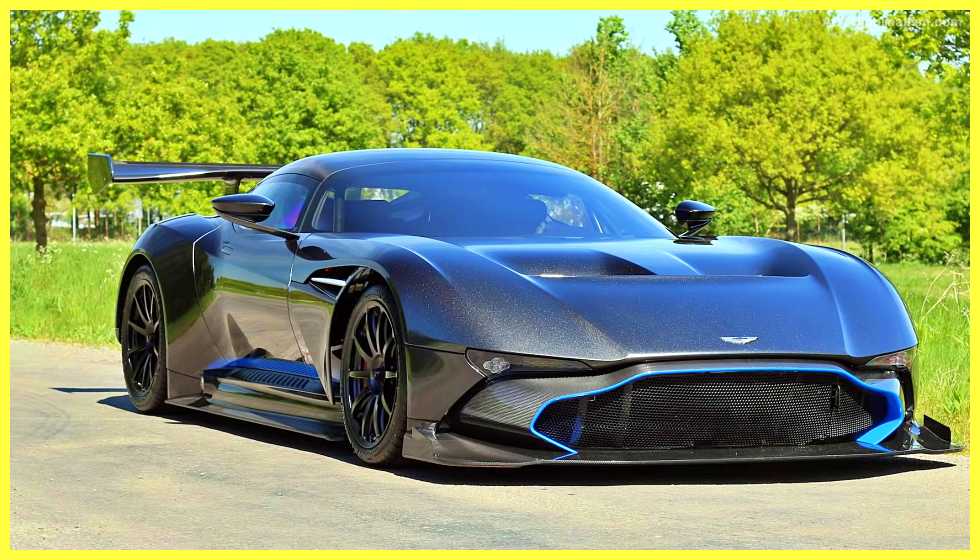 $2.3 million in price Following the One-77 model, the Vulcan is one of Aston Martin's most innovatively designed supercars. The vehicle is powered by a 7.0-liter V12 engine that generates over 800 horsepower. Customers will, however, be required to take a specific training school in order to buy a Vulcan, as mastering a powerful supercar like the Vulcan is not easy. The Vulcan was built in a limited quantity of only 24 pieces, indicating its rarity.
36. Lotus Evija ( Price: $2.3 million )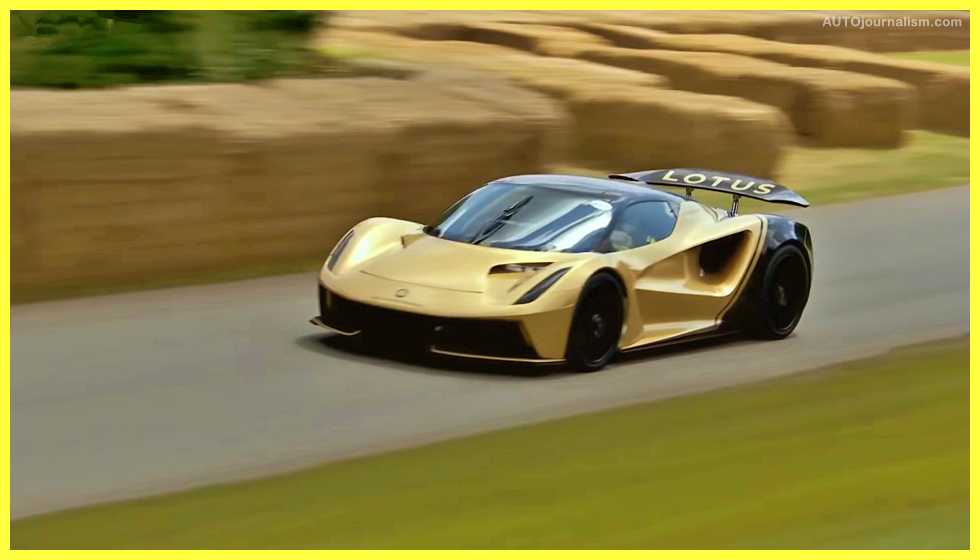 $2.3 million in price The Lotus Evija, with only 130 units made, had about 2000 horsepower, making it the world's most powerful production automobile. The Evija is reportedly the lightest electric hypercar ever built, weighing slightly over 3700 pounds. An 80 percent charge takes only 12 minutes, while a full charge takes only 18 minutes. Between charges, this Lotus hypercar can go up to 250 kilometers.
35. Rimac Nevera ( Price: $2.4 million )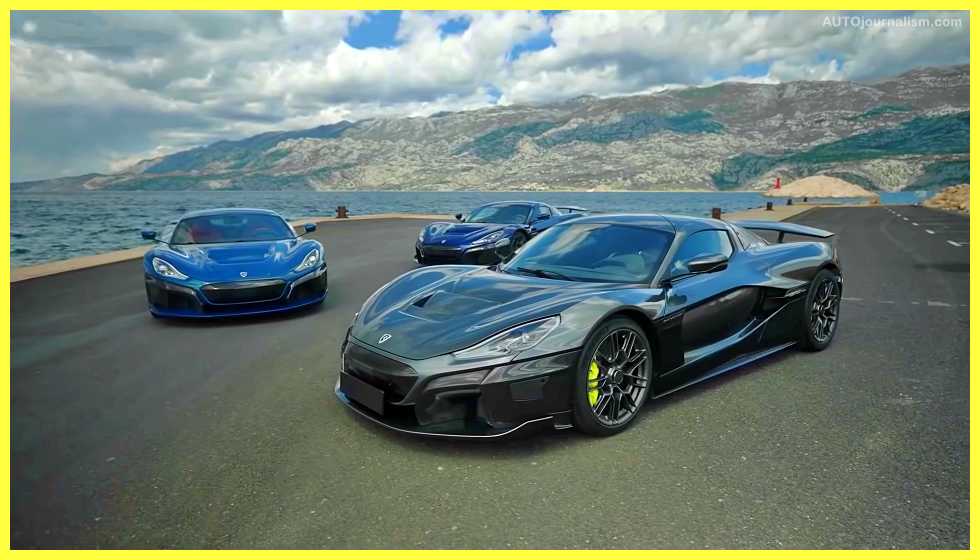 $2.4 million in price Rimac Nevera is quickly establishing itself as one of the world's most powerful electric hypercars. It accelerates to 60 mph in just 1.85 seconds, due to four electric motors with a total output of 1914 horsepower and 1740 lb-ft. Only 150 units were made available for purchase. Customers can choose between three versions: GT, Signature, and Timeless, as well as a Bespoke customizing package to make each Rimac Nevera one-of-a-kind around the world.
34. Lamborghini Essenza SCV12 ( Price: $2.6 million )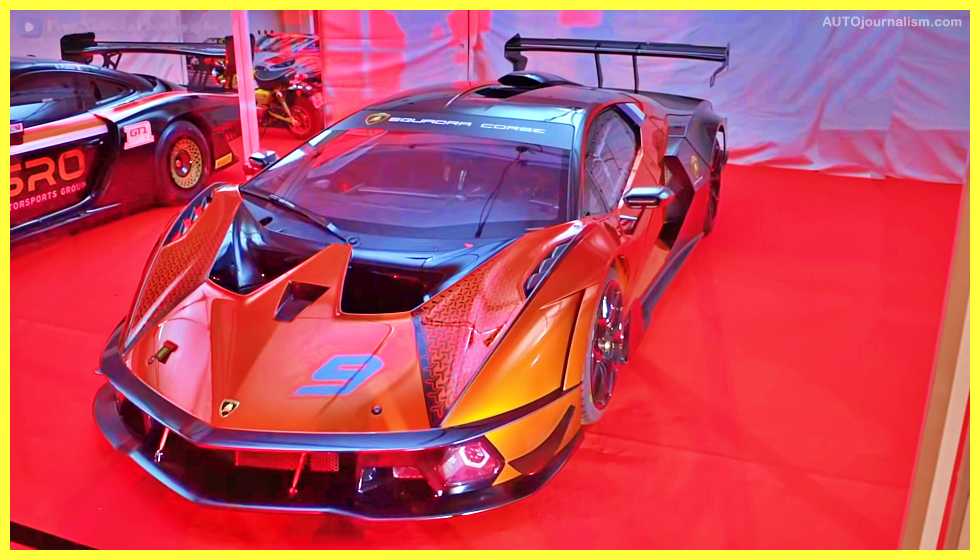 $2.6 million in price The Lamborghini Essenza SCV12 is a car you won't be able to drive down the street or park in your garage. It's driven by a 6.5-liter V12 engine that produces 820 horsepower, making it Lamborghini's most powerful naturally aspirated engine. Only 40 pieces will be manufactured. Each car will be kept in a dedicated hangar with a full variety of dedicated facilities and webcams to allow owners to keep an eye on their vehicle. Lamborghini would be in charge of the cars' upkeep and transportation to any FIA class 1 track in the world.
33. McLaren P1 GTR ( Price: $2.6 million )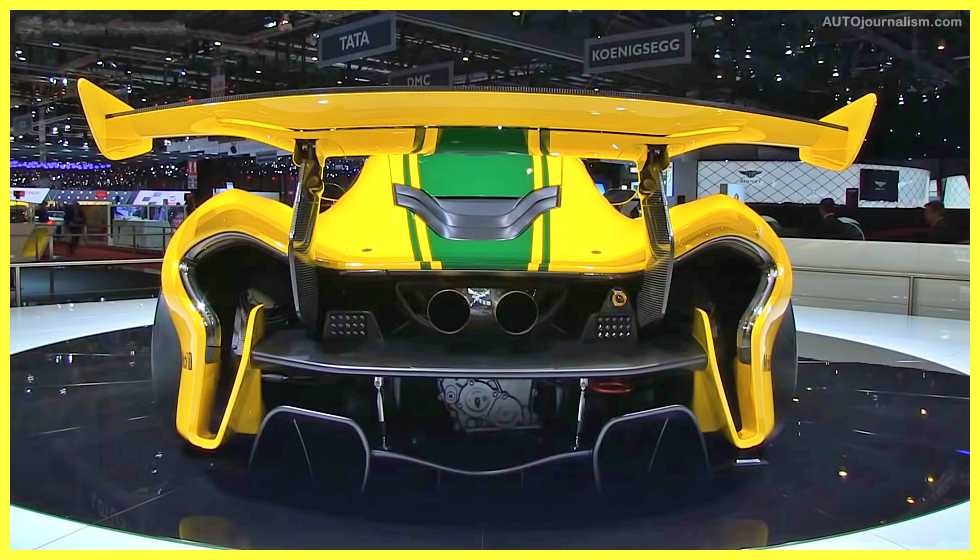 $2.6 million in price The P1 GTR is a performance-oriented variation of the P1. Only 58 units were made after it was unveiled at the 2015 Geneva Motor Show. The McLaren Technology Centre requires all P1 GTR owners to undergo training and consulting sessions. Owners of this racing supercar will be able to experience the power and speed of this racing supercar through a simulation system before actually sitting behind the wheel of this supercar.
32. Lamborghini Countach LPI 800-4 ( Price: $2.64 million )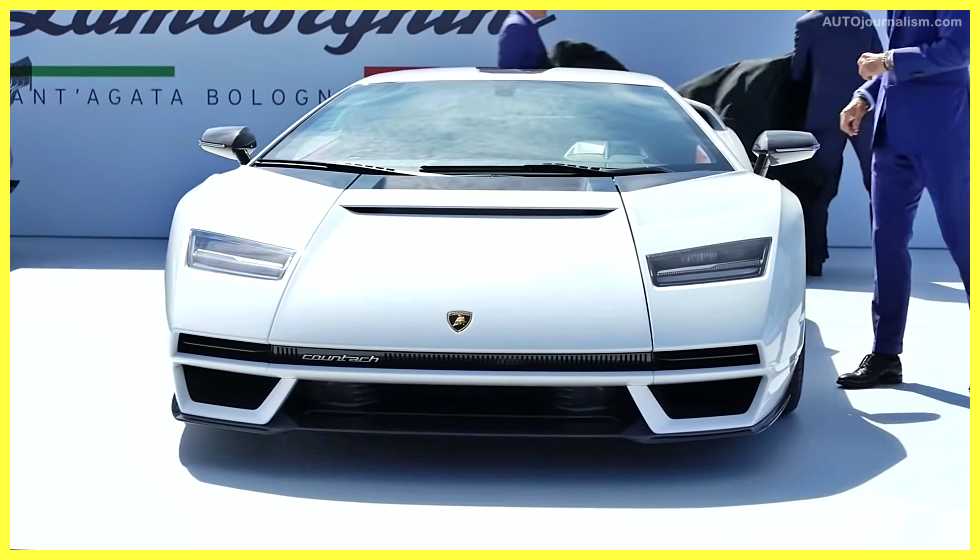 $2.64 million is the asking price. The business has reincarnated an old moniker into a new car for the first time in Lamborghini supercar history. After 30 years, the Countach, the weird automobile that birthed the supercar sector, has been "resurrected." It's a mix of the Aventador, the Sian, and the iconic Countach. Only 112 will be produced, in honor of the original Countach prototype, which was known as the LP112. Each owner can personalize their supercar by selecting one of four external paint colors, as well as complementary hues for the carpet, ceiling, and stitching.
31. Apollo IE ( Price: $2.67 million )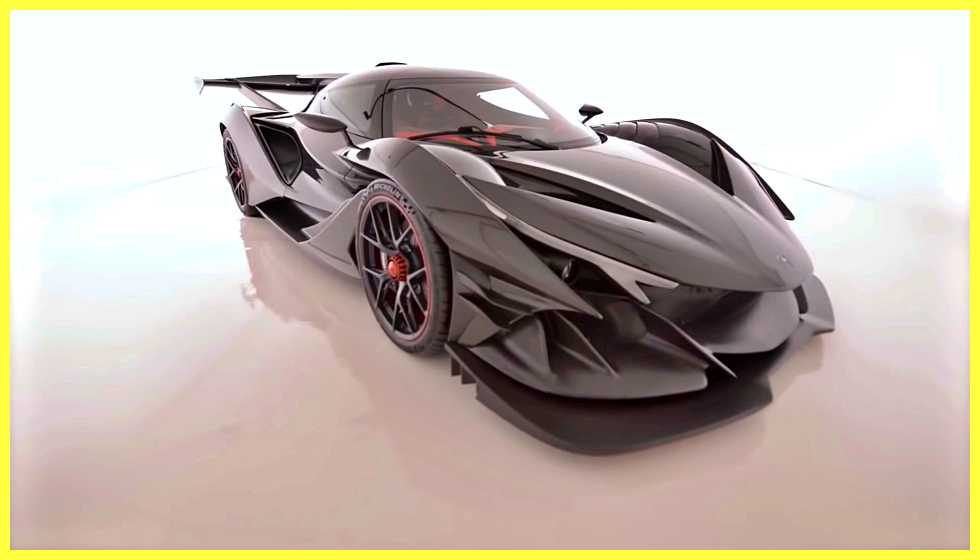 $2.67 million is the asking price. With only ten units built worldwide, the Apollo IE sold out very immediately after its release. It's an undeniable street draw with an exceptionally eye-catching and sleek design that seems like it came straight out of a fictional film. The Apollo IE is driven by a naturally aspirated 6.3-liter V12 engine with 780 horsepower and 561 pound-feet of torque on the inside. It accelerates from 0-60 mph in 2.7 seconds and has a top speed of 208 mph with that much power. The car is nearly entirely built of carbon fiber and weighs only 2,755 pounds.
30. Aston Martin Victor ( Price: $2.7 million )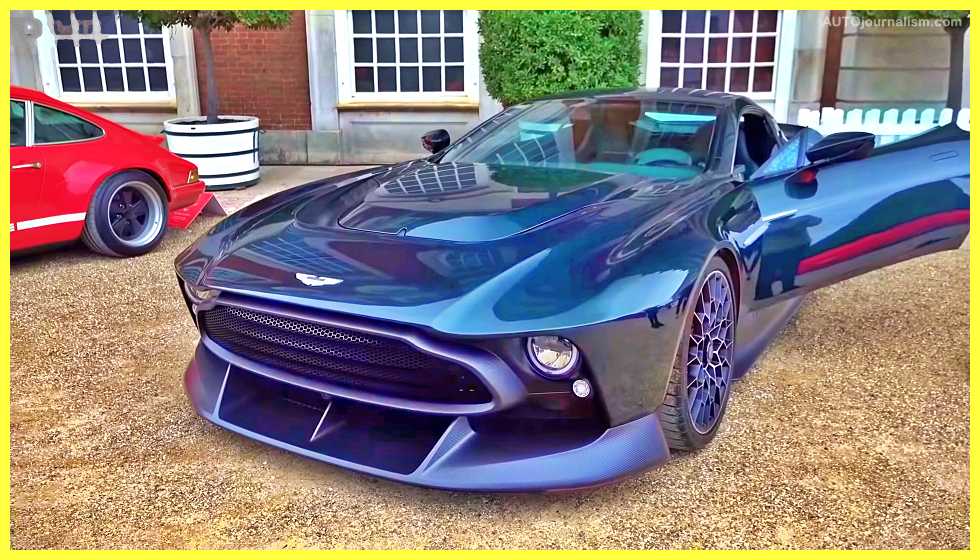 The cost is $2.7 million. in honor of the vantage point's 70th anniversary, The victor has been introduced by Aston Martin's q division. It's named after Victor Gauntlet, who is credited for saving an Aston Martin from bankruptcy in the early 1980s. The cars are based on the 177's carbon-fiber monocoque. There can only be one winner, and the winner is a Belgian car collector who owns this one-of-a-kind supercar.
29. Mercedes-AMG One ( Price: $2.72 million )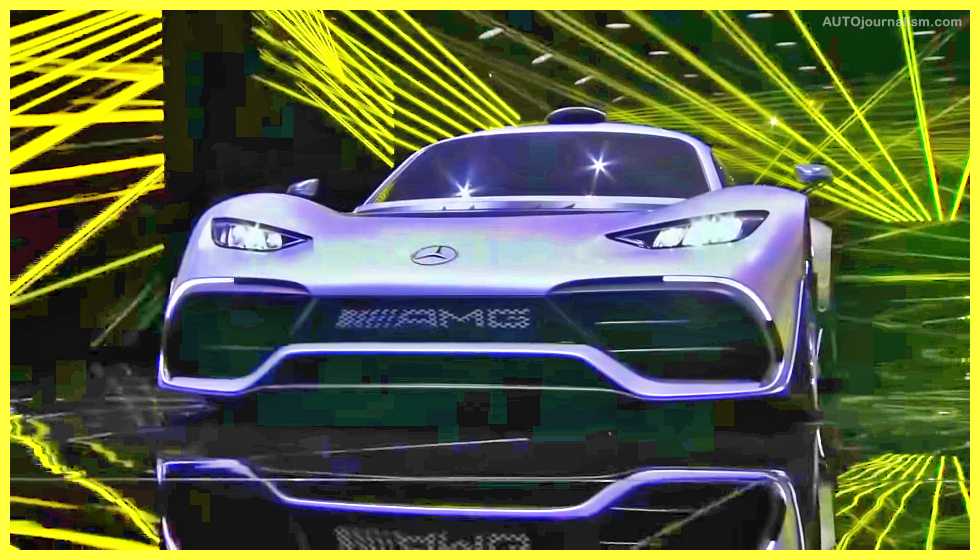 2.72 million dollars in price Despite the fact that it was released in 2017, Mercedes-AMG The development and testing process has not been completed. Mercedes-AMG underestimated the 1.5-liter V6's limitations, and it appeared to be too powerful for a commercial vehicle.
The Mercedes-AMG One is the world's first Formula One hybrid hypercar, however, the engine needs to be changed in the commercial version to have a longer service life.
28. Icona Vulcano Titanium ( Price: $2.8 million )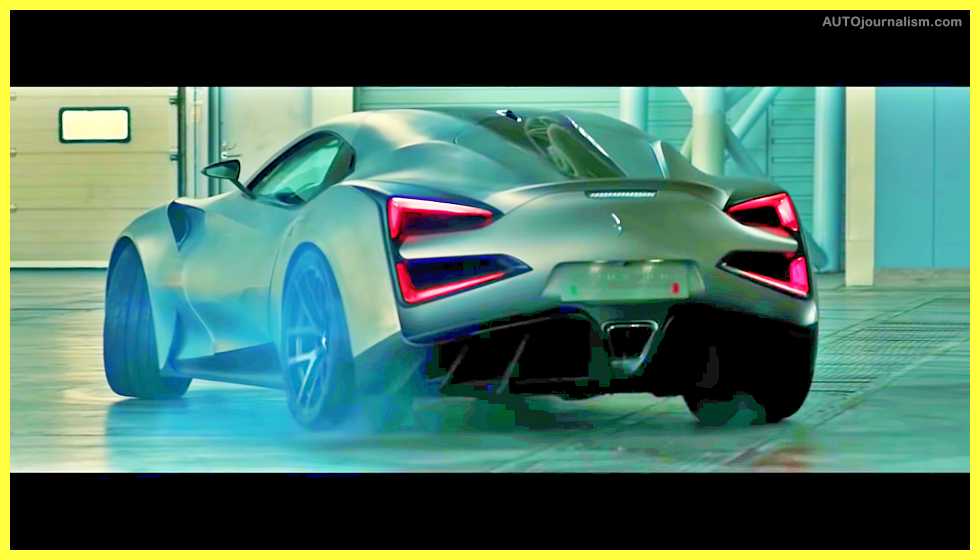 The property is valued at 2.8 million dollars. Volcano Titanium is a one-of-a-kind design by an Italian firm. With its distinctive titanium and carbon fiber body, Icona is a world-first. It was inspired by the world's fastest plane, the renowned SR-71 blackbird, and the titanium body for this model required ten thousand hours to manufacture, giving it a unique appearance unlike any other automobile currently on the market.
27. Koenigsegg One ( Price: $2.85 million )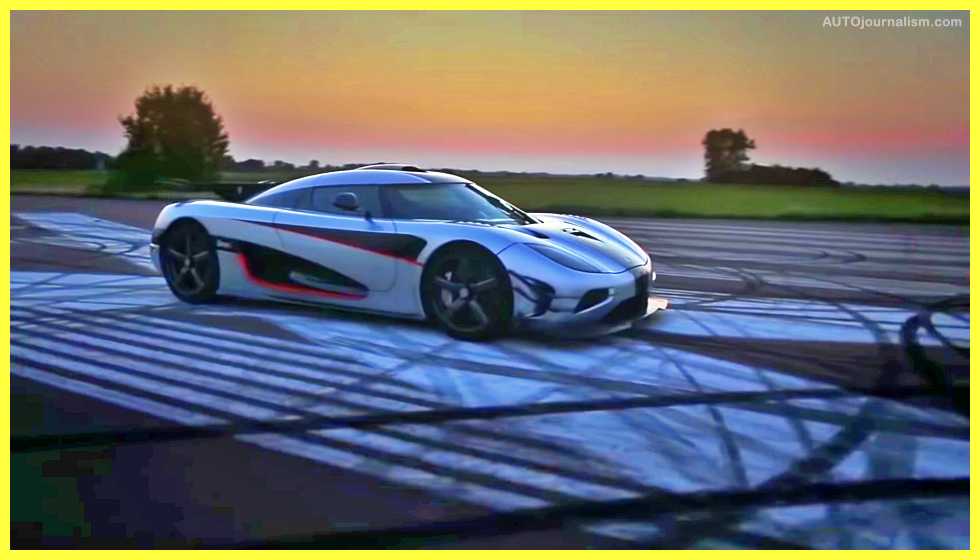 2.85 million dollars in price The Koenigsegg One is the world's first megacar, produced in a limited edition of only six vehicles. It also marks the 20th anniversary of Koenigsegg's establishment. The one's popularity has led to an American customer paying a stunning $10 million in 2016 to own one. The one produces 1360 horsepower and 1000 pound-feet of torque. The supercar weighs only 1360 kilograms, giving it one ps per kilogram of mass. This weight includes 50 kilos of fuel, 100 kilograms of various fluids, and even the driver's weight.
26. Ferrari Sergio ( Price: $3 million )
3 million dollars in price Pennine Farina Studio Ferrari created a car inspired by the Ferrari 458 Spider. Sergio was created to commemorate the 60th anniversary of the two companies Ferrari and Pininfarina collaborating. The car is named after founder Sergio Pininfarina to honor this legendary designer. It is powered by the same 4.5-liter v8 engine as the 458 and produces 597 horsepower, allowing it to accelerate from zero to sixty miles per hour in just three seconds.
25. Pagani Huayra R ( Price: $3.1 million )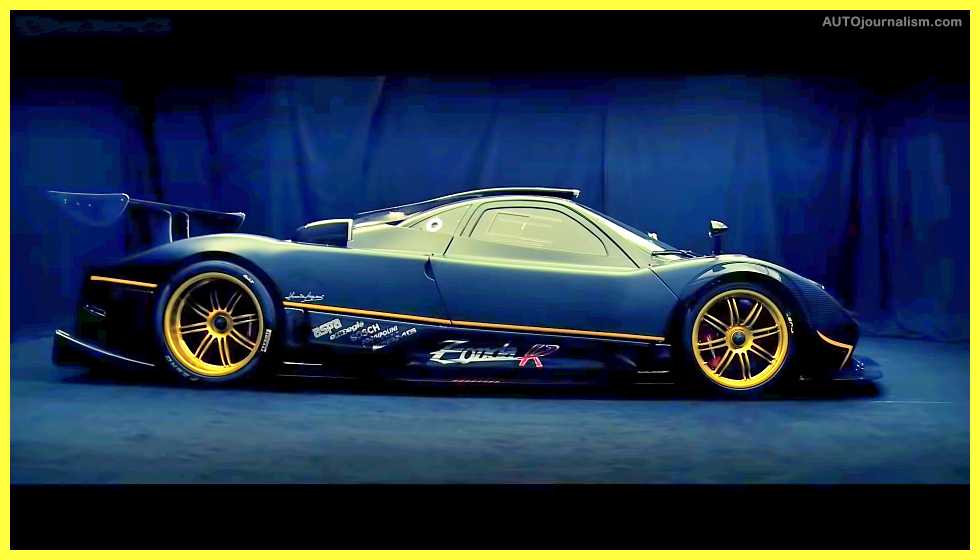 3.1 million dollars in price Following the success of the Zonda R, the Huayra R was released with only 30 units worldwide and several new innovations. Every line and surface of the Pagani Huayra R is in reality engineered to generate maximum aerodynamic load, with an original development target of 2204 pounds of downforce at 199 miles per hour.
24. Aston Martin Valkyrie ( Price: $3.25 million )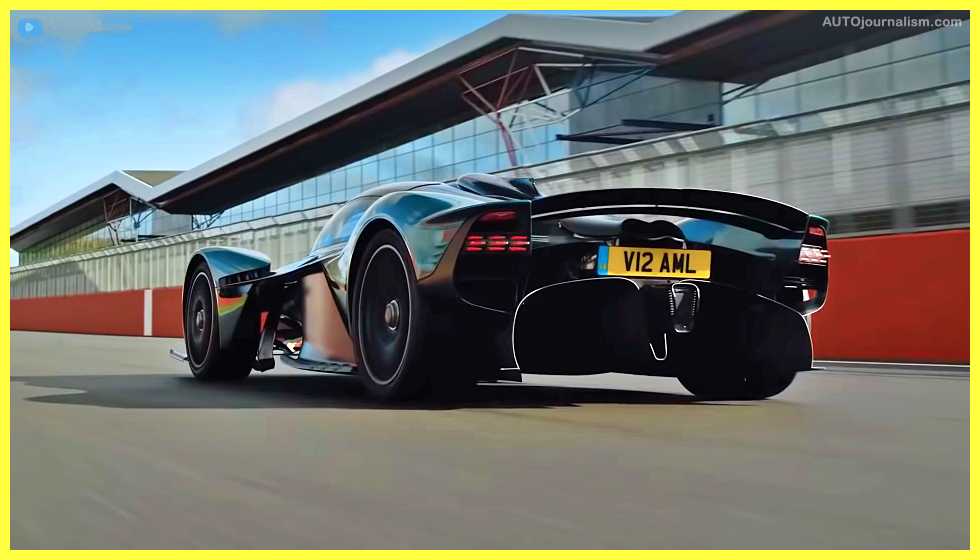 3.25 million dollars in price The valkyrie has a 6.5 liter naturally aspirated v12 engine developed by Cosworth that provides 1124 horsepower at 10 500 rpm with a limit of 11 hundred rpm. It is the creation of Adrian Newey, red bolt racing's chief technical officer and the world's most successful f1 designer.
After six years of development, this engine is the most powerful naturally aspirated engine on a street-legal vehicle. From the beginning of 2022, the Aston Martin Valkyrie has finally reached its first buyers.
23. Lykan Hypersport ( Price: $3.4 million )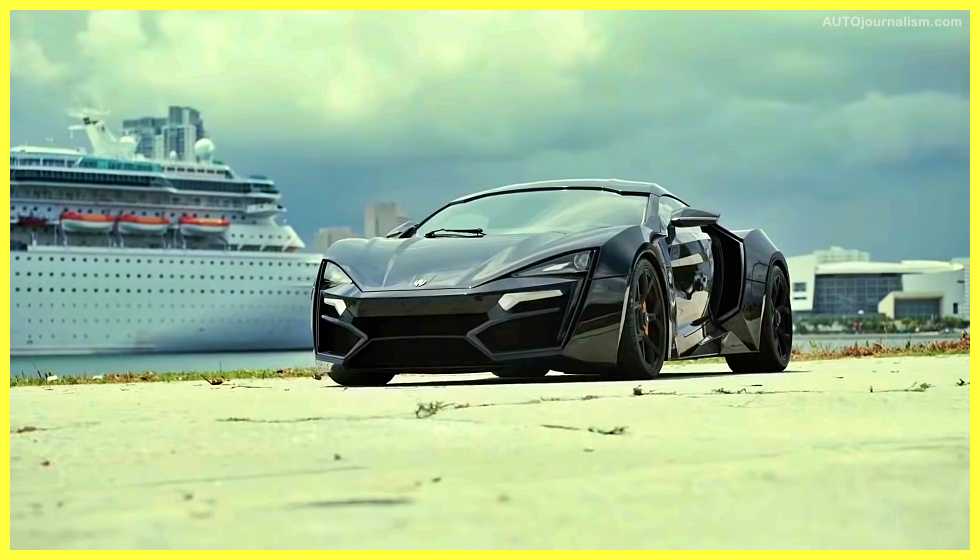 The Lycan hypersport is one of the most exclusive cars on the planet, costing 3.4 million dollars and limited to only seven units. The hypersport features the world's first holographic mid-air display with interactive motion control, as well as 440 diamonds lined in the led headlights [Music] to match the luxurious exterior. The supercar is propelled by a roof automobile-developed twin-turbocharged flat-six engine that produces 780 horsepower and 708 pound-feet of torque. The performance figures for hypersport are ridiculous. It accelerates to 60 miles per hour in under 2.7 seconds and has a top speed of 245 miles per hour, making it one of the quickest cars of the decade.
22. Koenigsegg Jesko Absolut ( Price: $3.4 million )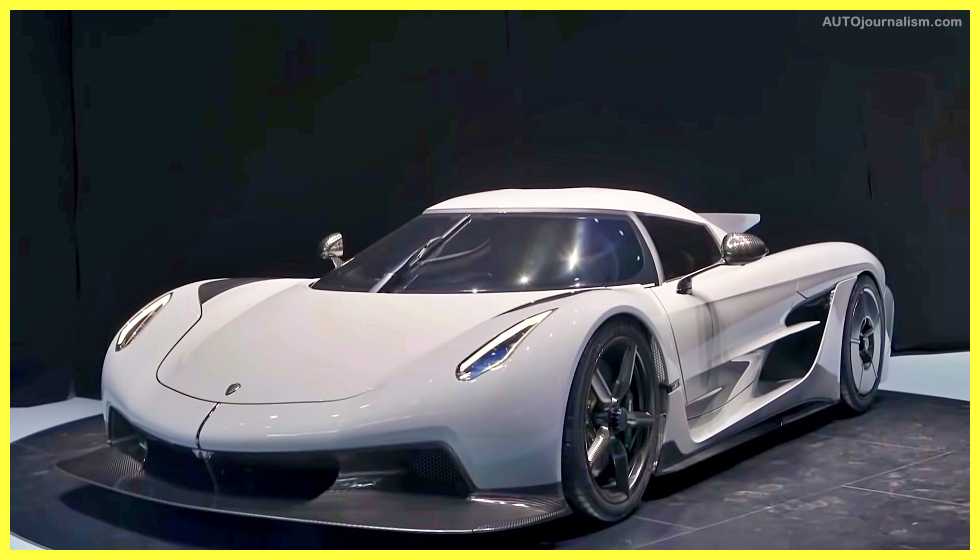 3.4 million dollars in price with the introduction of Jesco's absolute Koenigsegg aspires to write a new chapter in the history of automobiles. The Jesco absolute is Koenigsegg's fastest car, capable of reaching a theoretical top speed of 330 miles per hour. The Jesco absolute has a surprisingly low wind resistance of just.278 cd, a frontal area of around 1.88 square meters, and a capacity of up to 600 horses. It's capable of delivering more power than any Koenigsegg model ever made.
21. Mclaren Sabre ( Price: $3.5 million )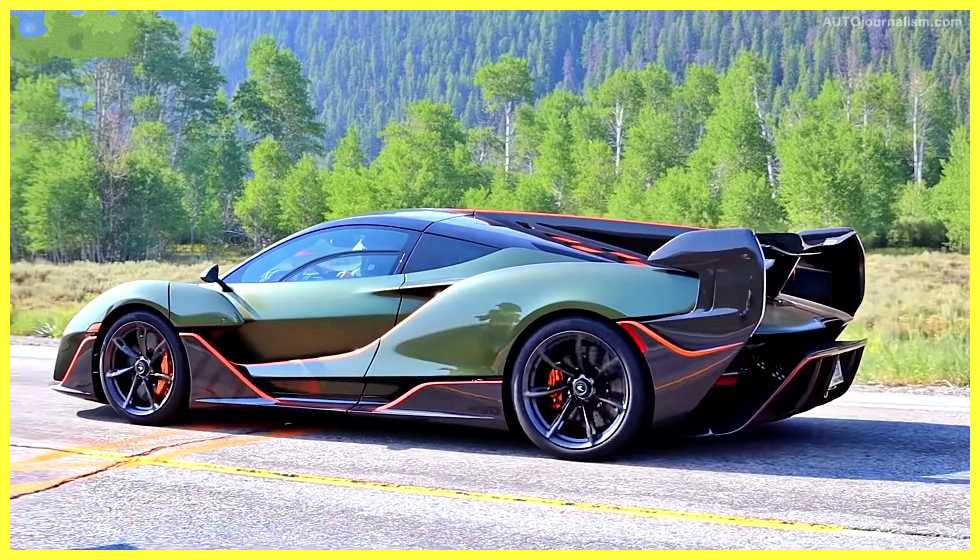 3.5 million dollars in price The 15 sabers are all McLaren special operations orders, meaning no two are the same. Powered by a twin-turbocharged four-liter v8 engine, this vehicle produces a massive 824 horsepower and 590 pound-feet of torque. The car, according to McLaren, has a top speed of 218 mph, making it the fastest two-seat McLaren yet.
20. Pagani Huayra Roadster BC ( Price: $3.5 million )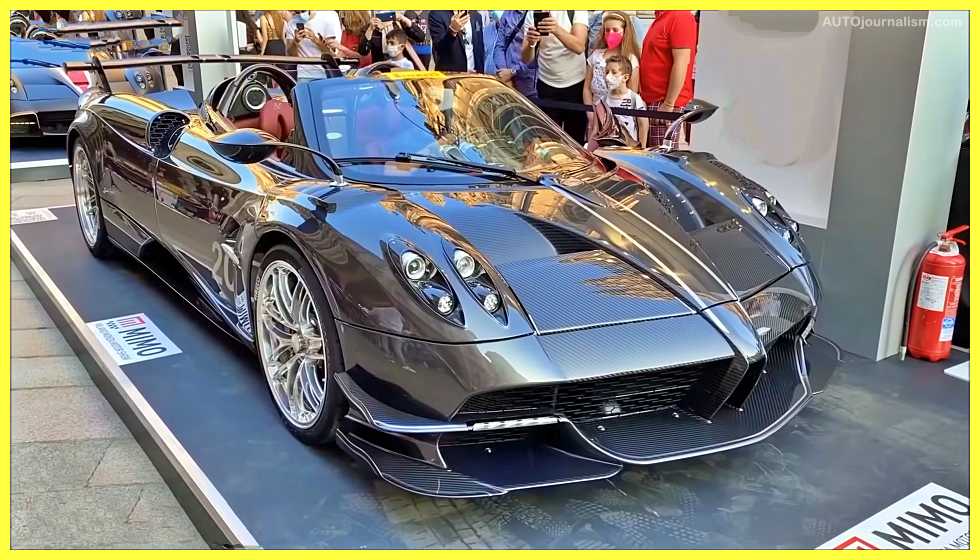 3.5 million dollars in price With a distinctive appearance and many handcrafted touches, the Pagani Huayra Roadster BC has become the most costly and powerful convertible vehicle of the Pagani. The roadster bc is one of the world's most distinctive and individual supercars.
19. Bugatti Chiron Pur Sport ( Price: $3.6 million )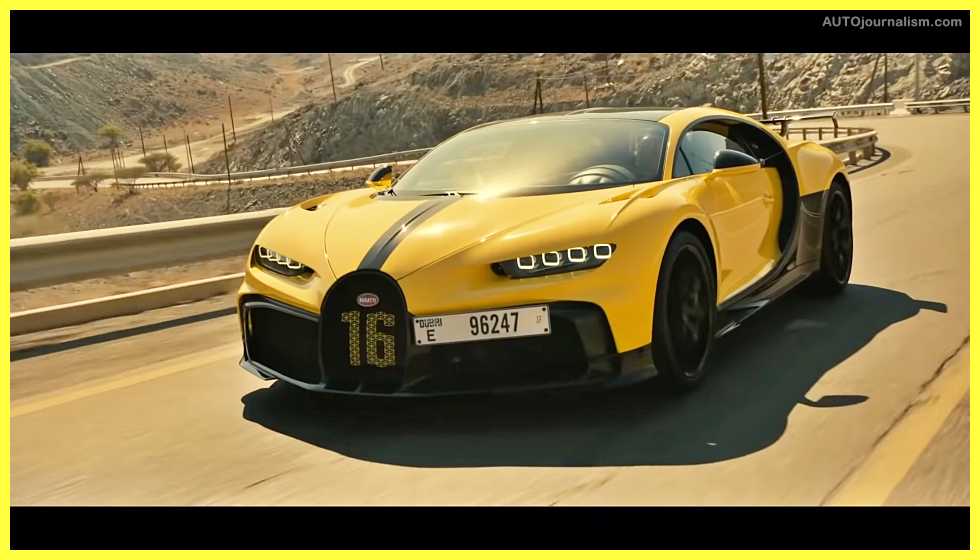 3.6 million dollars in price By improving the aerodynamics and suspension, as well as modifying the engine, the parameters can be raised slightly. Using lighter materials to reduce weight and fine-tuning the steering Bugatti experts have developed a new Chiron model that provides a considerably more gratifying experience when cornering. Only 60 units will be produced worldwide.
18. Lamborghini Sian Roadster ( Price: $3.7 million )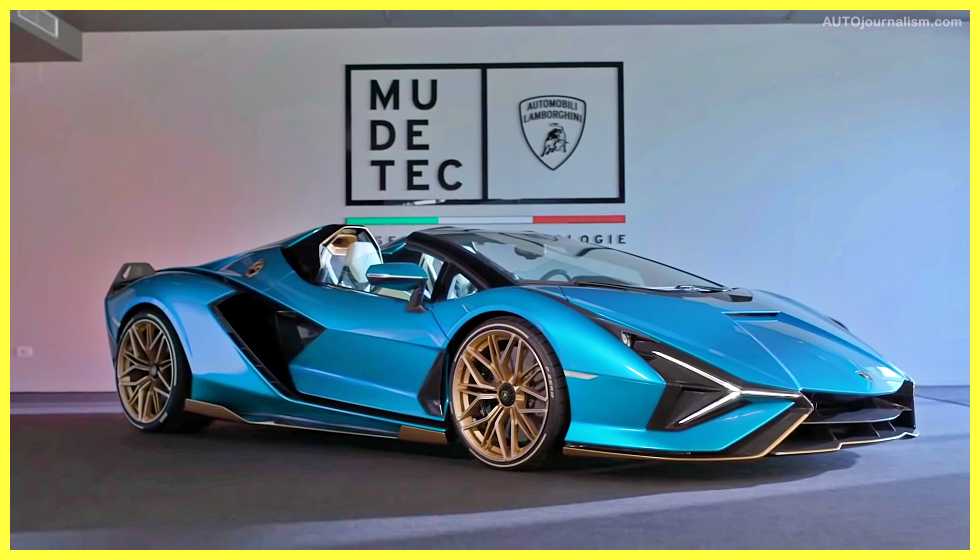 In comparison to the sean coupe, the price is 3.7 million dollars. Instead of being removable like on the Aventador roadster versions, the roof and roadster versions have been completely eliminated. The engine cover has been reworked to match the car's aerodynamics once the roof has been removed. Only 19 units will be made, and each will be uniquely customized for its owner to ensure exclusivity.
17. Bugatti Chiron Super Sport ( Price: $3.9 million )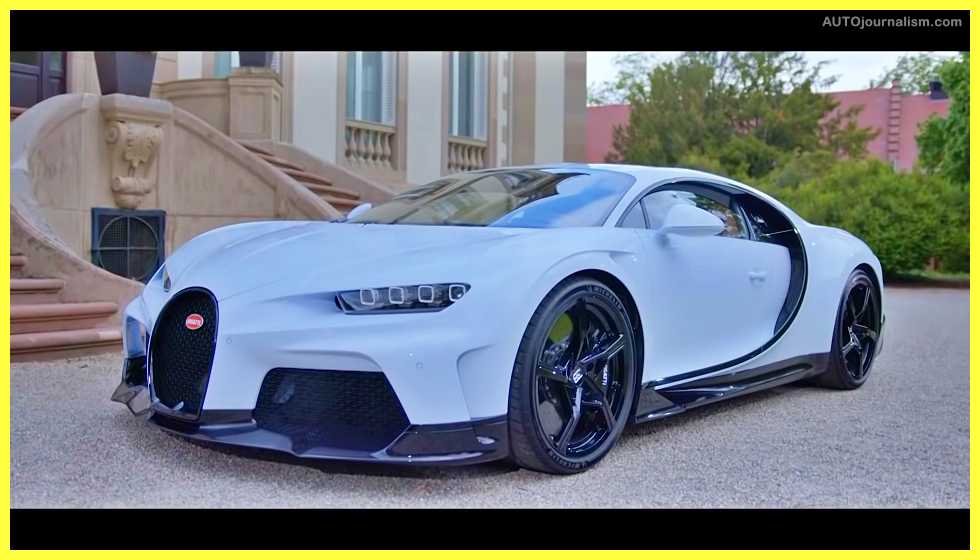 3.9 million dollars in price The Chiron supersport is for you if you desire the power and performance of a supersport 300 plus while maintaining the luxury of an ordinary Bugatti Chiron. The hypercar will still have a w16 engine with up to 1600 horsepower, but the peak speed will be electronically limited to 273 miles per hour.
16. Ferrari P4/5 Pininfarina ( Price: $4 million )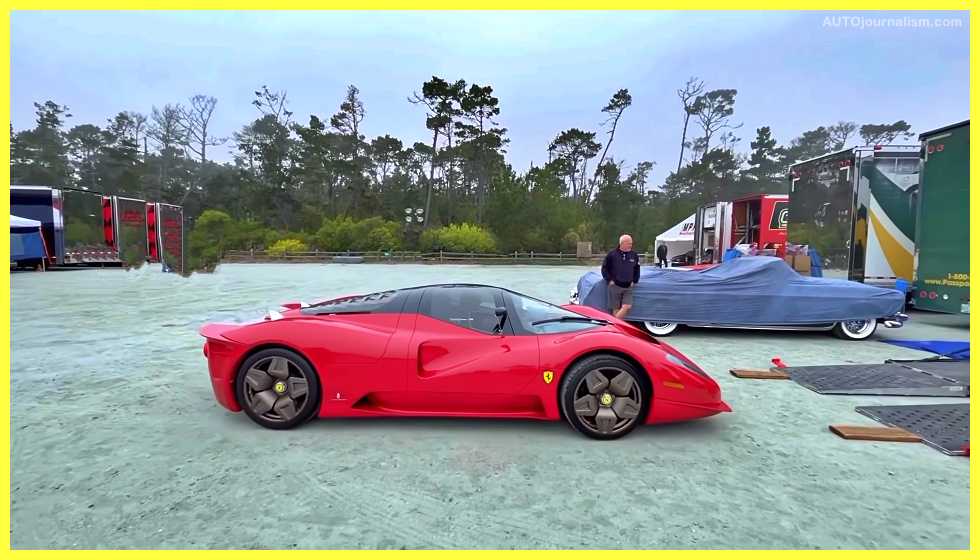 The cost is four million dollars. The Ferrari P4/5 Pininfarina is a one-off supercar designed by Pininfarina for James Glickenhaus, a Beverly Hills dealer who sold the world's last Ferrari Enzo for 650 thousand dollars to Pininfarina, who then removed the entire carbon fiber part of the Enzo shell and replaced it with a new design with the v12 engine producing 660 horsepower but weighing only 2643 pounds while the Enzo weighs 3 260 pounds. The p4 5 accelerates
15. Ferrari F12 TRS ( Price: $4.2 million )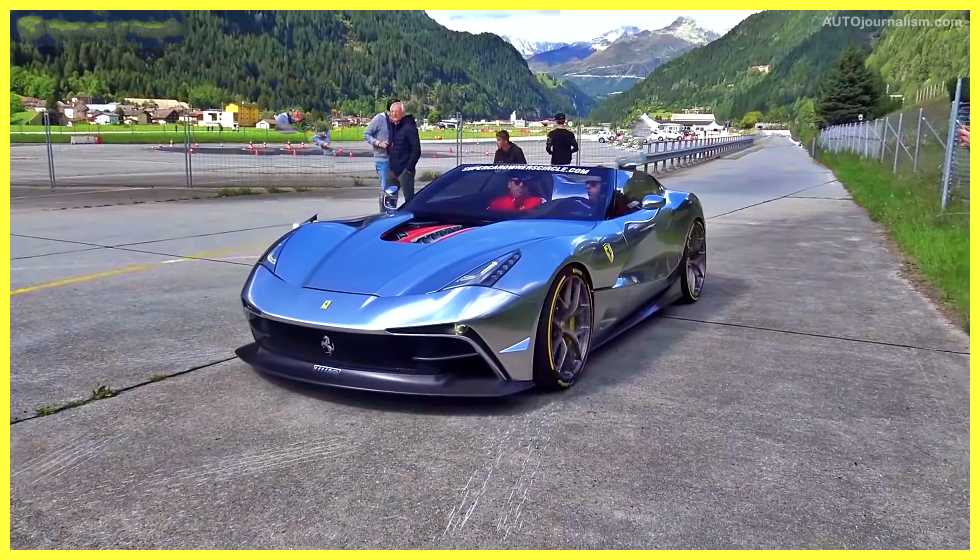 4.2 million dollars in price According to Ferrari, the f12 TRS was born in the hands of engineers at the company's special projects division, and it was inspired by the 1957 Ferrari 250 Testarossa. Only two units were made, and both were commissioned by the same customer.
14. GMA T.50s Niki Lauda ( Price: $4.3 million )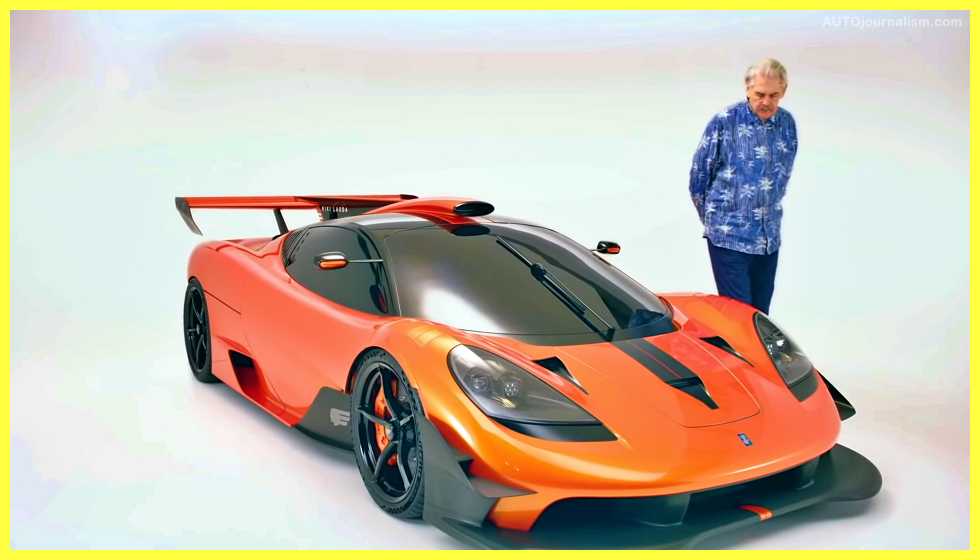 4.3 million dollars in price The GMA T.50s Niki Lauda was conceived and produced in tandem with the t-50, but its increased performance and design make it a track monster. The car weighs only 1878 pounds, and the Cosworth 3.9-liter v12 engine can produce up to 725 horsepower, which is 70 horsepower more than the t50 at 12100 RPM. Only 25 of the t50s will be produced. Each owner of a t50s Nikki Lotta will be able to customize their vehicle immediately.
13. Bugatti Bolide ( Price: $4.7 million )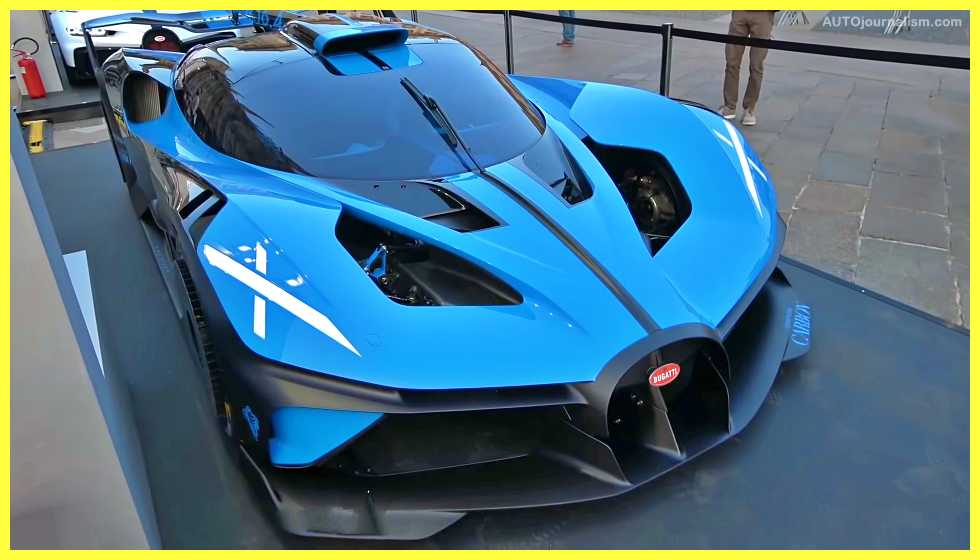 The cost is $4.7 million. Built for racing, the Bugatti Bolide is aerodynamically optimized with a big wing, several air intakes around the body, and a roof-mounted intake air tunnel thanks to a carbon-fiber chassis and numerous Bugatti technological innovations. The Bugatti Bolide concept is substantially lighter than any other Chiron models, weighing only 2733 pounds. While the concept produces 1825 horsepower with larger turbochargers and runs on 110 octane racing fuel, the production version is limited to 1578 horses and runs on standard 98 octane fuel.
12. Pagani Imola ( Price: $5.4 million )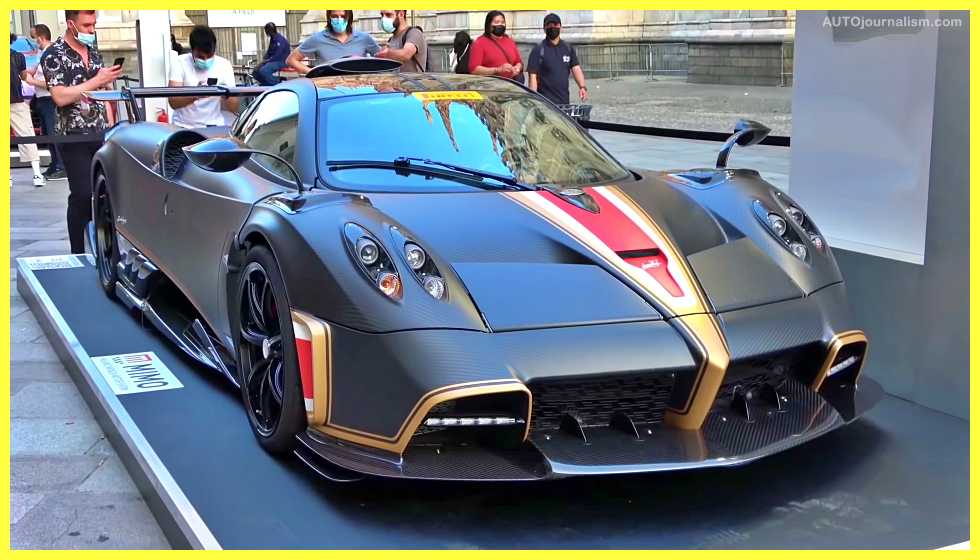 5.4 million dollars in price With the Pagani Imola, the company had to spend up to 16 000 kilometers of testing on the Pagani Imola track to perfect the car. From there, the car's appearance was gradually formed, directly inspired by le mans racing cars and the Zonda r and built on the Pagani Huayra bc platform, this vehicle is refined in design details and new technologies to increase its performance on both the track and the street. With only five units produced, the amole
11. Bugatti Divo ( Price: $5.8 million )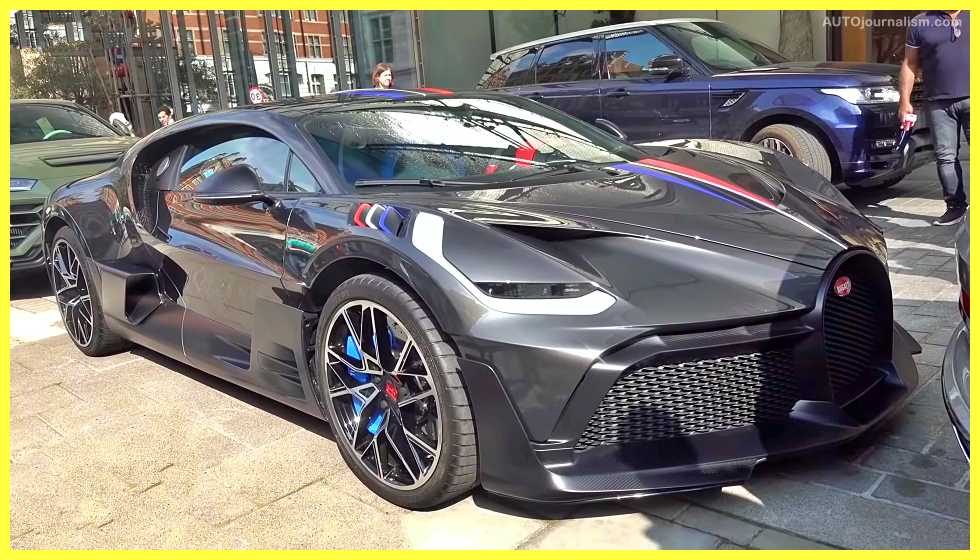 The cost is $5.8 million. If the Chiron is a hypercar built for sprinting, the Devo is built for turns. Even while racing on the track or on the street, the Devo prioritizes handling and stability. It's a development version based on the Chiron, but the Devo's appearance is more aggressive and athletic. Only 40 DeVos were built, and the final vehicles have already been delivered to consumers.
10. Pagani Huayra Tricolore ( Price: $6.7 million )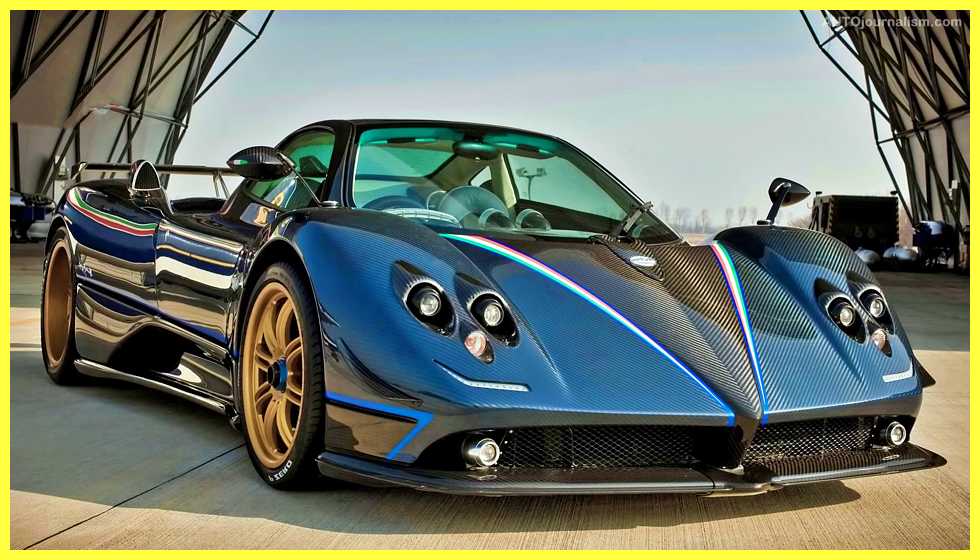 The Pagani Tricolore, which debuted in 2010, is one of Pagani's several special editions of the Zonda throughout the hypercar line's production cycle. Pagani worked painstakingly on Huayra's look to ensure the best possible aerodynamics. Among the alterations are a reworked front bumper with a more complex splitter, new propeller-inspired wheels, and a larger unique diffuser. Pagani claims that the massive rear wing is totally integrated into the rear deck, with mounts that mirror the contour of the plane, and that it properly compensates for the increased front and downforce.
9. Lamborghini SC18 Alston ( Price: $7 million )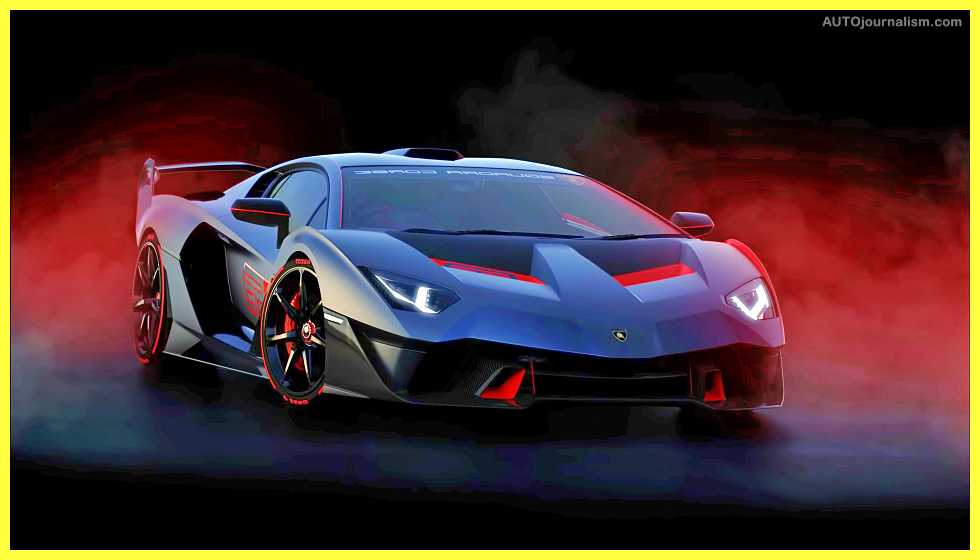 Although the Alston is based on the Aventador svj, there are significant differences, including a redesigned intake system that boosts engine power to 800 horsepower, a new front splitter near the rear deck collar, and an adjustable rear wing that, in classic Lamborghini fashion, can be set to alto mid or Brasso and can provide more downforce than the svj, or a titanium exhaust and new diffuser on the hand that we expect to see on future Lamborghinis
8. Aston Martin DBS GT Zagato ( Price: $7.8 million )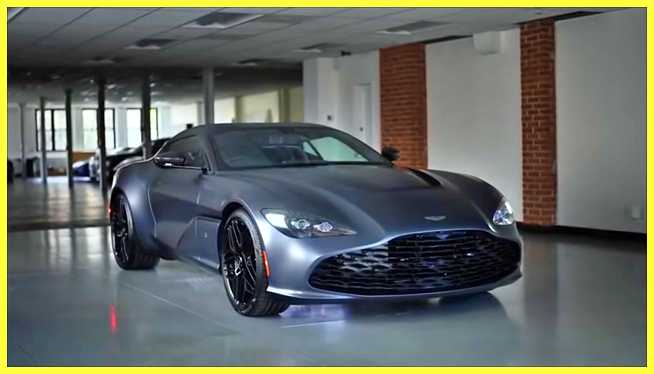 The DBS gd gd gd gd gd The Zagato is a highly rewarded variant of the DPS Superleggera supercar, with the 5.2 liters turbocharged v12's power raised from 715 to 760 horsepower. The exterior has 18 karat gold badging, exposed carbon fiber parts in a rare supernova red pan color, and black and gold 3d machine wheels. The Zagato and Aston Martin design teams created the DBS's appearance, which includes a copy of the original double-bubble roof that spans from the front to the back and replaces the rear windscreen with a similar bubble concept. The car's front end has also been restyled, with new headlights and a reworked Zagato front grille. It also features a new wheel design.
7. Maybach Exelero (
Price: $8 million )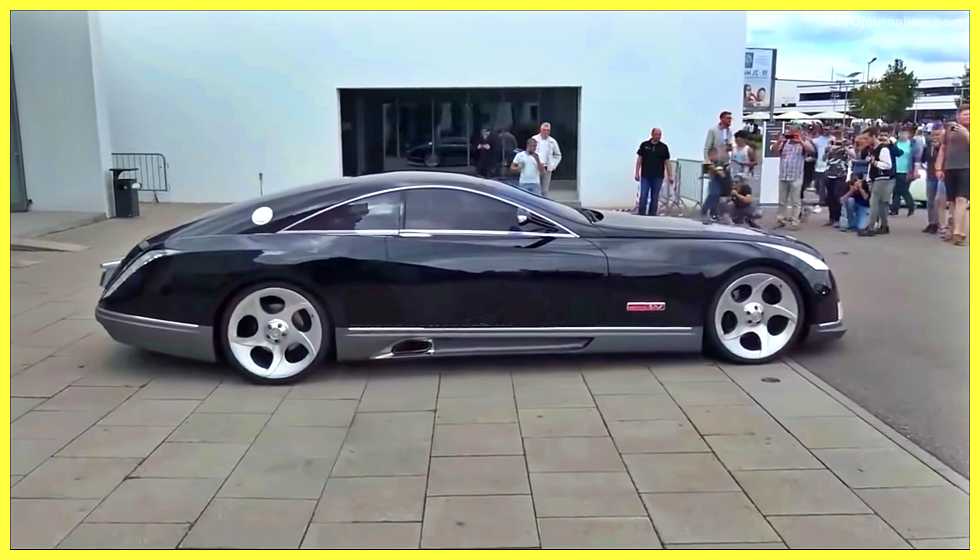 The Maybach Exelero is a one-of-a-kind high-performance sports car designed by Stolon in collaboration with Daimler Chrysler and unveiled at Berlin's Temple Drum in 2005. The Exelero is powered by a 600 mountain twin-turbo v12 engine developed by Maybach, which is currently part of the domino aeg's Mercedes-Benz business. The Exelero's front and rear alive wheels are both 23 inches in diameter, and the carriage's front and back tires have the Exelero 315 25 zr23 designations. The front and rear brakes are weighted discs, and the vehicle is equipped with anti-lock brakes (ABS).
6. Lamborghini SC20 ( Price: $9 million )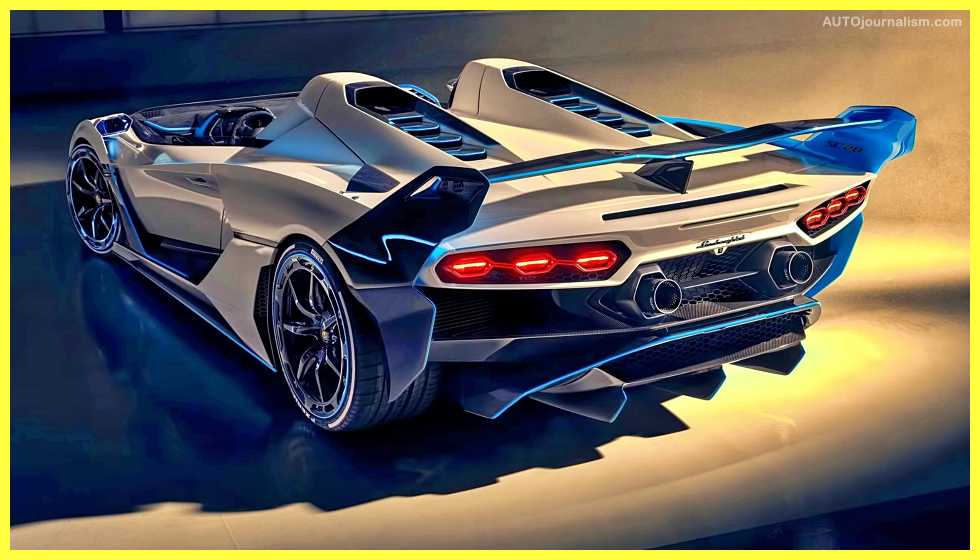 9 million dollars in price Because this is an open-top beauty, the South Carolina 20 and the South Carolina week 12 are aerodynamically sorted, but the Italian car makers took great care to guarantee that airflow is optimal for both the vehicle's performance and the occupants even at high speeds. The seats are made of Alcantara and leather, but the shells are made of carbon fiber as well. The Earwinds are made of Alcantara and leather, but the shells are made of carbon fiber as well. The air wands are made of Alcantara and leather, but the shells are made of carbon fiber as well.
5. Bugatti Centodieci ( Price: $9 million )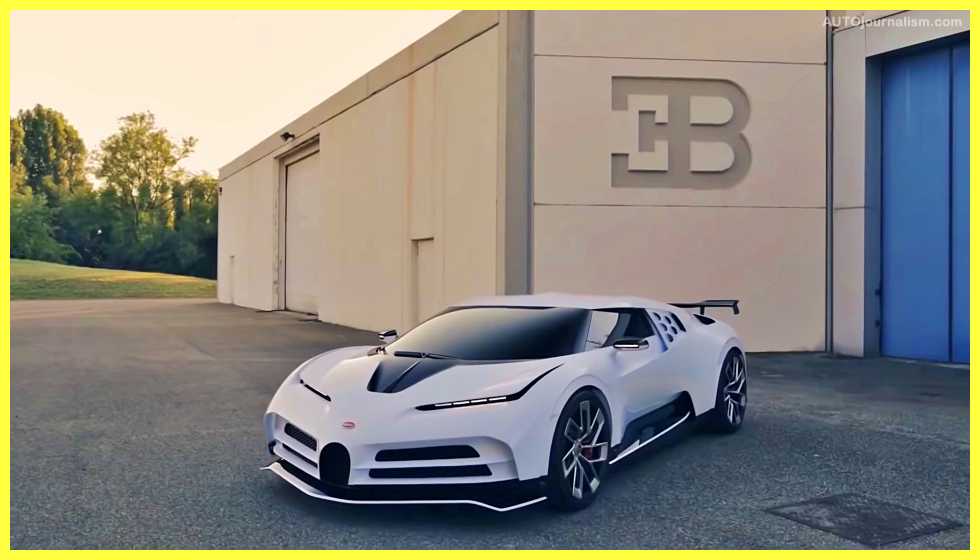 The Bugatti Chanter Diacid is a limited-edition mid-engine sports car built by Bugatti. It is based on the Chiron and borrows design features from the eb-110, such as diamond-shaped air intakes and wet-shaped design language. Because of the use of computer-assisted 3d design procedures and virtual reality technologies, the Centodieci was created in six months. In comparison to the Chiron, the Centurion Jiechi has an additional air intake near the oil cooler and a glass engine compartment lid.
4. Rolls-Royce Sweptail  ( Price: $12.8 million )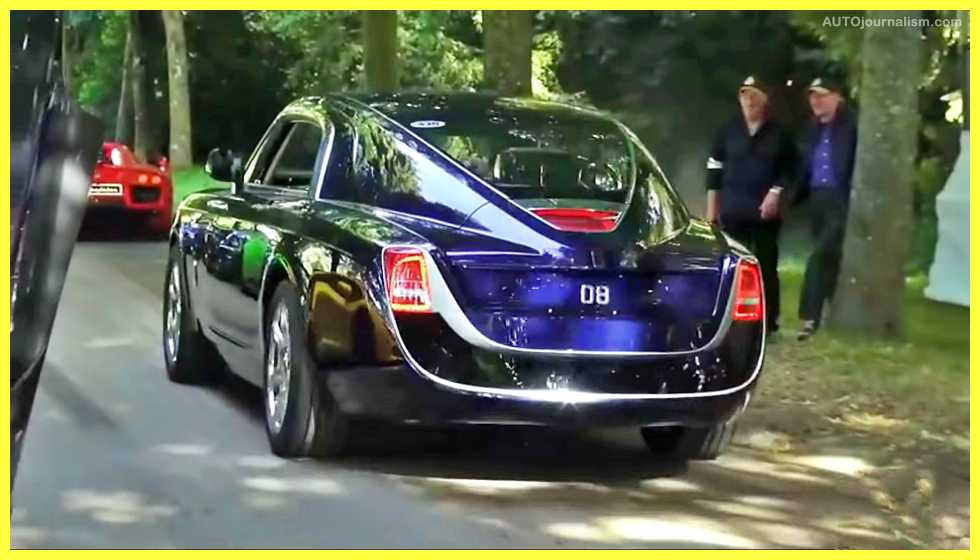 The asking price is $12.8 million. The Rolls-Royce Swap Tell is a one-of-a-kind large luxury car built by Rolls-Royce motor cars in the United Kingdom. The swept tail was hand-built over four years and is based on the Rolls-Royce Phantom coup inspired by the 1920s and 1930s coachbuilding. The car was commissioned as a one-of-a-kind automobile in 2013 at the request of a superyacht an aircraft professional with a unique concept the automotive equivalent of the Houthi core tour
3. Pagani Zonda HP Barchetta  ( Price: $18 million )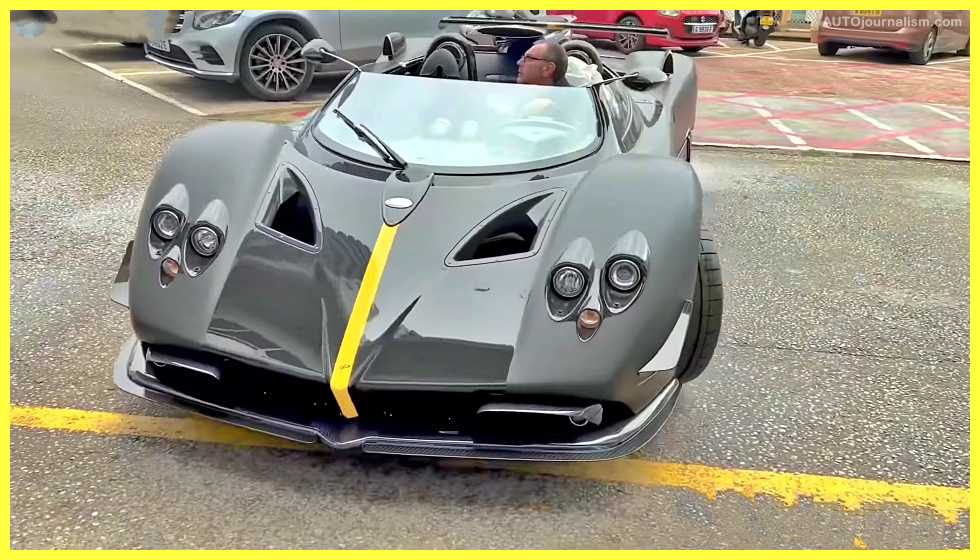 The asking price is $18 million. The last zone horsepower Barchetta was commissioned by prominent vehicle designer Oleg Aguero. If you've ever driven a Zonda, you'll feel right at home in the hp bruschetta, which has an all-black body with matte and glossy carbon surfaces and a gold stripe running through the center. Although the cabin is similar to the coops, the lake's top roof should provide a unique driving experience. gold sewing lines on black leather
To match the outside appearance, gold brake calipers and suspension components are installed right below the seats in a distinctive two plaque that reads Zonda hp bachata 3d3. This ultra-rare speedster is powered by a 7.3 liter naturally aspirated v12 engine from AMG. It's the same engine that powers the latest models of the Zone. It comes with a six-speed manual transmission.
2. Bugatti La Voiture Noire (
Price: $18.7 million )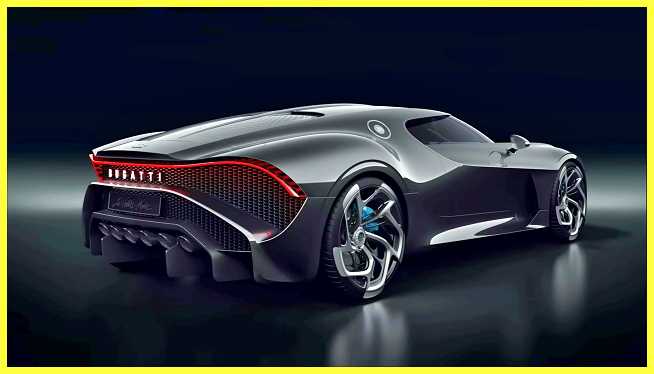 The asking price is $18.7 million dollars. The la lawyer noir is an homage to Gene Bugatti's type 57 Atlantic, which mysteriously vanished from a train traveling between the company's mulching factory and Bordeaux in the 1940s and is thought to be the most expensive new car ever though that record may have just been broken by the Rolls-Royce botel it would almost certainly be the most valuable car even if it were ever discovered there were only four Atlantic spell and one of the two survivors Ralph Lauren repo.
Though Bugatti claims that its coach belt cars are extremely distinct from one another and from the cars on which they are based, for example, the LVN has a great tour feel to it. We don't know how Bugatti got to this point in terms of configuration, but the lw's wheelbase is 250 millimeters longer than a conventional Chiron and its body is 450 millimeters longer than a conventional Chiron.
1. Rolls-Royce Boat Tail ( Price: $28 million )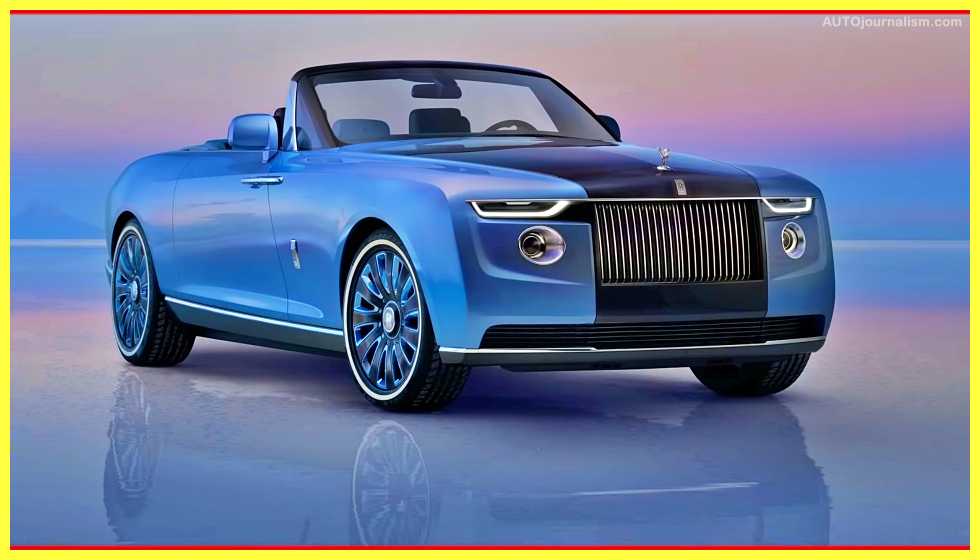 The price is set at $28 million. The boat tail of a Rolls-Royce is about six meters long, with a retractable canopy roof and a hosting suit buried beneath the rear deck. Rolls-Royce has hand-built three of them for customers who share a passion for contemporary maritime architecture. They are based on the same basic principles as the phantom and are likely to be equipped with the v12 engine.
The Wintek j-class yacht and boat-tailed Rolls-Royces were built in the 1920s and 1930s when coachbuilders began grafting selling boat hall forms onto rolling road chassis. Indeed, the couple who commissioned the car was inspired by the Wintek j-class yacht and boat-tailed Rolls-Royces that were built in the 1920s and 1930s when coachbuilders began grafting selling boat hall forms onto the rolling road chassis.
The car's owner also owns a 1932 Rolls-Royce boat tail, which they recently had restored to coincide with the arrival of their exorbitantly priced new toy. This car's owner collects bullet watches in addition to rolled rice and champagne rules and boats collaborated for three years to create two turbulent watches that can be worn on the wrist and are mounted on the dashboard of the ball tail.
NEXT