List of All Weapons Sent by the US to help Ukraine
Here is the List of All Weapons Sent by the US to help Ukraine, According to the Pentagon, the United States and a handful of NATO allies are delivering military aid to Ukraine, including weapons that member countries hope will deter or blunt a possible Russian invasion. Since 2014, the United States has provided Ukraine with more than 2.7 billion dollars in security aid, including a $200 million package in December. The purpose is to reinforce Ukraine in the face of Russia's considerable force buildup on its border, so without further ado, let's take a look at the weapons we provided to Ukraine this year amid the Russian Ukraine crisis.
List of All Weapons Sent by the US to help Ukraine
1. 7.62 x 51 mg ( 7.62 AMMUNITION ) ( US Weapons in Ukraine )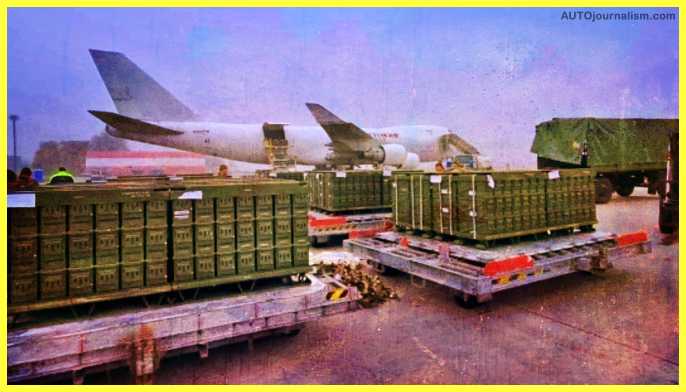 Although the Pentagon has not stated that NATO-standard armaments such as machine guns are being sent to Ukraine, it has shared photographs of guns that have been sent to Keith. On February 3, 2022, the Pentagon tweeted photographs of an armament shipment to Ukraine that contained dozens of crates each holding 800 rounds of belted 762-millimeter ammunition chambered for machine guns such as the m240.
as well as the m60 machine guns The 762 by 51 millimeter is a rimless bottlenecked rifle cartridge that is used by military personnel on mounted and crew-served weapons that are mounted to vehicles, aircraft, and ships. It is a NATO standard for small arms and is used by military personnel on mounted and crew-served weapons that are mounted to vehicles, aircraft, and ships.
2. FGM-148 JAVELIN ( US Weapons in Ukraine )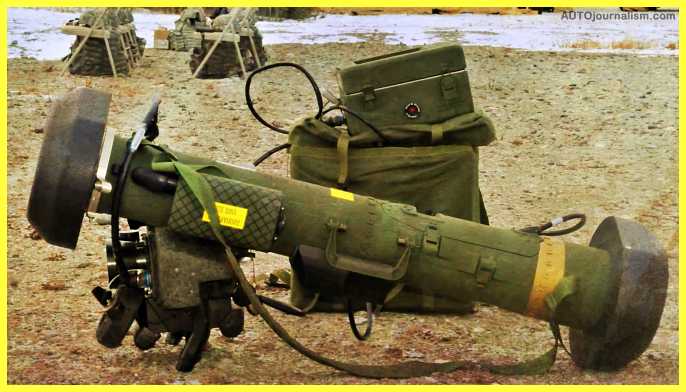 Since 2018, Ukraine has had no shortage of javelins, which have become the holy grail of the country's defense community. It was delivered for the first time in April 2018 with 37 launchers and 210 missiles as western fears of Russian incursion mount. The latest American supply of military supplies for Ukraine weighed approximately 80 tons and included 300 javelin missiles.
Although the FGM-148 javelin missile is outdated, it is still effective against tanks. The heat warhead on the javelin is capable of killing modern tanks by striking them from overhead where their armor is thinnest, and it is also useful against fortifications in a direct attack flight. By January 2022, it is expected that over 1000 missiles would have been delivered.
3. FIM-92 STINGER ( US Weapons in Ukraine )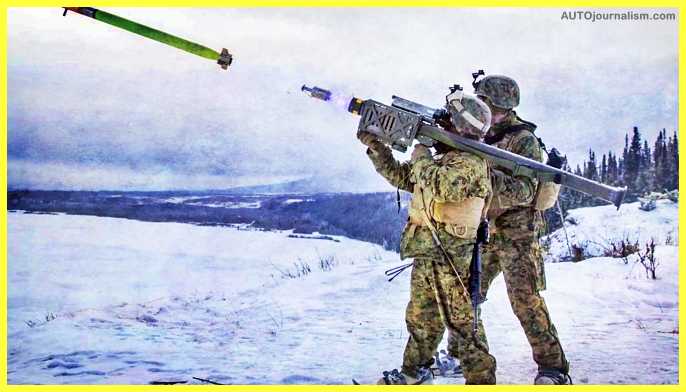 A state department spokesperson confirmed that the US government had approved third-party transfers allowing Estonia, Latvia, Lithuania, and the United Kingdom to provide us-made equipment from their inventories to Ukraine. One such weapon is the Fim-92 stinger, which is manufactured in the United States. Lithuania and Latvia dispatched an unspecified number of stinger missiles to Ukraine from their stockpiles.
The fim-92 stinger is a man-portable air defense system that functions as an infrared homing surface-to-air missile that can be fired from a variety of ground vehicles and helicopters. It has a targeting range of up to 4800 meters and can engage enemy threats at up to 3 800 meters.
4. M141 BUNKER DEFEAT MUNITIONS ( US Weapons in Ukraine )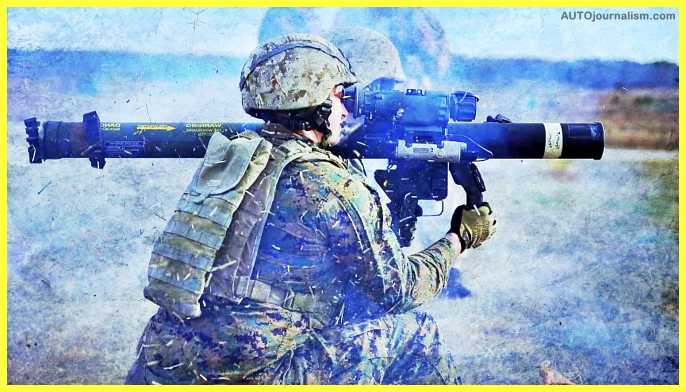 Last month, Ukraine got single-use m141 bunker defeat bombs from the United States. This armament is designed to neutralize defenses. The warhead serves the same dual role as the USMC SMAW in terms of high explosives.
It works well against masonry and concrete bunkers as well as lightly armored vehicles. The projectile can penetrate up to 200 millimeters of concrete and be delivered as part of the US$200 million assistance package. The USAF 436 aerial port squadron Pao published images of m141 armament being loaded aboard an aircraft that arrived in Pakistan in January 2022.
5. EXPLOSIVE ORDNANCE DISPOSAL SUITS ( US Weapons in Ukraine )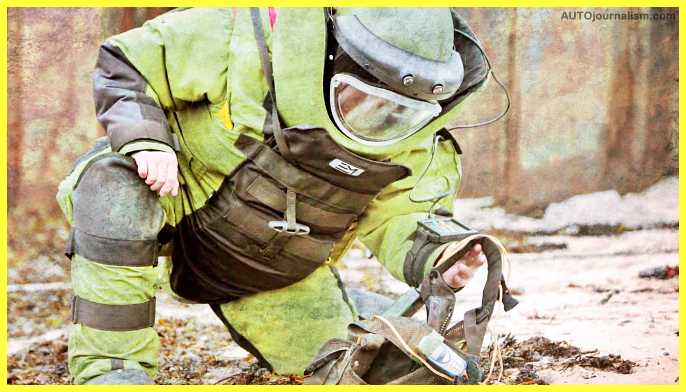 According to US and Ukrainian officials, explosive ordnance disposal suits were also delivered to Ukraine. An explosive ordnance disposal suit, also known as a blast suit, is a heavy suit of body armor designed to withstand the pressure generated by a bomb and any fragments the bomb may produce. It is typically worn by trained personnel attempting bomb disposal.
6. MARK 19 40MM ( US Weapons in Ukraine )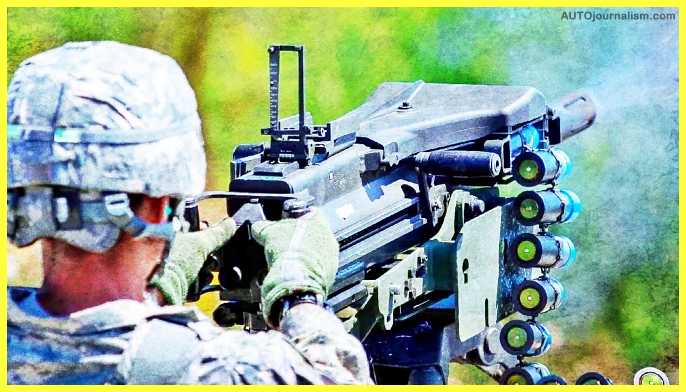 Hundreds of mark 19 40 millimeter automatic grenade launchers were sent to Ukraine as part of US defense aid on January 28, 2022, based on the number of black pallets and a photo taken during airplane loading that was made public by US personnel.
The Mark 19 is a belt-fed blowback-operated air-cooled crew-served fully automatic weapon that fires a 40-millimeter grenade at a cyclic rate of 325 to 375 rounds per minute. The Mark 19 can launch its grenade at a maximum distance of 2212 meters, though its effective range to a point target is approximately 1500 meters.
7. 40 X 53 MM AMMO ( US Weapons in Ukraine )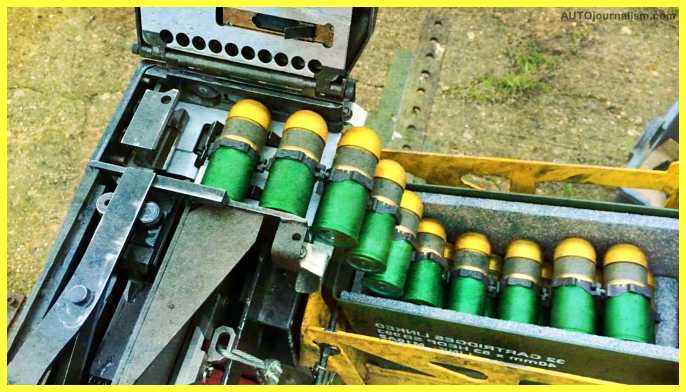 The 7th American jet delivered 85 tons of 40-by-53-millimeter ammo for grenade launchers to Ukraine. The markings on the boxes in the photo indicate that there are 40 by 53-millimeter high-velocity grenades m430a1 HEDP with a universal debris armored grenade. Each typical box contains 32 ammunitions attached by lynx m16a2 into the tape the m40 HDP 40-millimeter grenade can break armor up to two inches thick and will produce fragments to kill soldiers within five meters and one personnel within fifteen meters of the moment of impact
8. MOSSBERG 500 PUMP ACTION SHOTGUN ( US Weapons in Ukraine )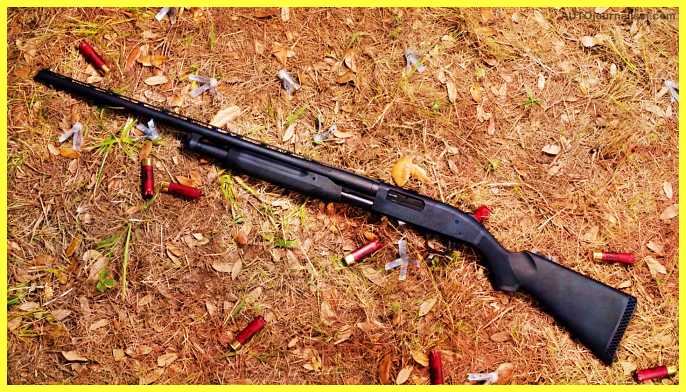 According to US and Ukrainian sources, Mossberg 500 pump-action shotguns were also provided to Ukraine. The Mossberg 500 is a high-functioning shotgun with an excellent combination of adaptability and consistency in the Iraq and Afghanistan wars.
The m500 shotguns were primarily used for braking locks and hinges during door breaches. Pump-action guns are notoriously accurate; the 28-inch barrel increases range by a mile, and the double beats and choked barrel improve accuracy even further. Other NATO members, including the United Kingdom, Denmark, France, and Spain, among others, have sought to assist Ukraine with additional weapons equipment while increasing their military presence.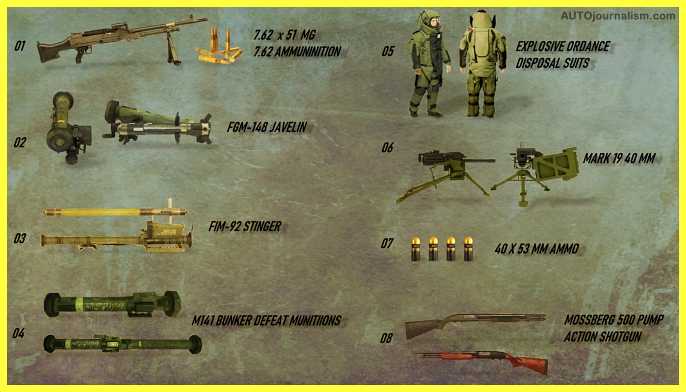 Ukraine will get more batches of US weapons in the future. and we will notify you when we have a list of Weapons with accurate information, so stay in touch and check regularly for the most recent updates. Thanks for reading this article, Share it with your friends.
NEXT
Top 10 Future Weapons of Russia
Top 10 US Military Weapons 2022 ( Update )
Top 10 Future Weapons of Pakistan