Top 10 Future Weapons of Russia
Here is the list of Top 10 Future Weapons of Russia, In a spectacular address in 2018, President Vladimir Putin unveiled what the Russian Federation had been working on for years. According to the Russian President, the United States' departure from the Anti-Ballistic Missile Treaty, as well as different European missile defense initiatives, prompted the Russian Federation to engage in costly missile projects that would secure Russia's capacity to pierce any current systems.
as well as any future systems that the United States may assemble. Putin highlighted six weapons during his address, including the RS-28 Sarmat heavy intercontinental ballistic missile (ICBM), the Burevestnik (Skyfall) nuclear-powered cruise missile, the Peresvet laser system, a nuclear-armed undersea vehicle, and the Avangard and Kinzhal hypersonic missiles.
With tensions between the United States and Russia once again on the rise, Russia's massing of troops and hardware along Ukraine's borders has reignited fears about what a war between these former cold warriors might look like. In recent years, Russia has made a show of revealing new and exotic weapon systems and combat platforms ranging from stealth fighters to nuclear doomsday torpedoes and seemingly indestructible missiles.
everything in the middle During a recent address, Putin emphasized many weapons, including a heavy intercontinental ballistic missile, a nuclear-powered cruise missile, a nuclear-armed undersea vehicle, and an upgraded hypersonic missile. In this post, we've picked ten of Russia's potential lethal weapons.
List of Top 10 Future Weapons of Russia
1. POSEIDON UNMANNED UNDERWATER DRONE ( Future Weapons of Russia )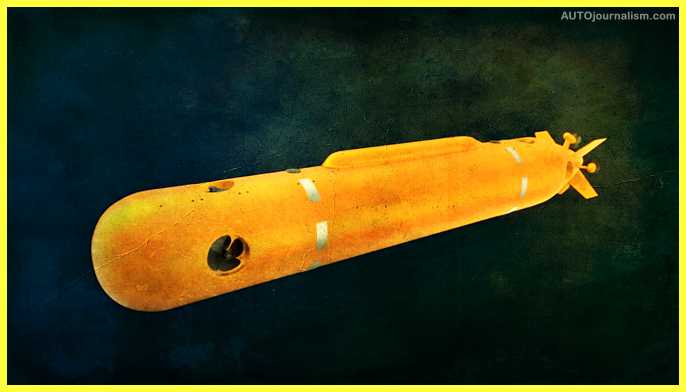 The Poseidon, formerly known by Russian code names data6, is a developing autonomous nuclear-powered and nuclear-armed unmanned underwater vehicle drone capable of delivering both conventional and nuclear payloads.
The Poseidon is intended to be a Russian response capability against the US, and it appears to be a last-resort weapon. An aircraft carrier battle group would have fewer chances of defending itself against it because the drone could detonate its very large warhead at standoff range, and anti-submarine warfare units would have very little time to react due to the speed at which it travels.
2. 9M370 BUREVESTNIK ( Future Weapons of Russia )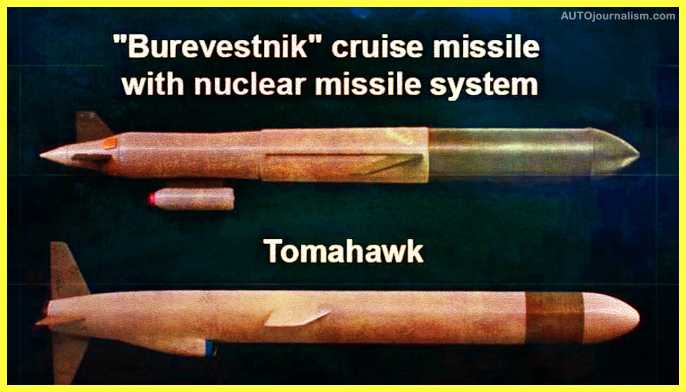 The 9M370 BUREVESTNIK is a Russian experimental nuclear-powered nuclear-armed cruise missile that is currently under development. This nuclear-powered cruise missile is reported to have a limitless range and the capacity to bypass missile defenses.
In January 2019, a key stage of testing of the cruise missile of the bureau of estimate complex, as well as the test of the nuclear power unit, were successfully completed. The Vesnik Bureau is one of the top Russian strategic weapons disclosed by Russian President Vladimir Putin on March 1st, 2018.
3. MIKOYAN MIG-41 ( Future Weapons of Russia )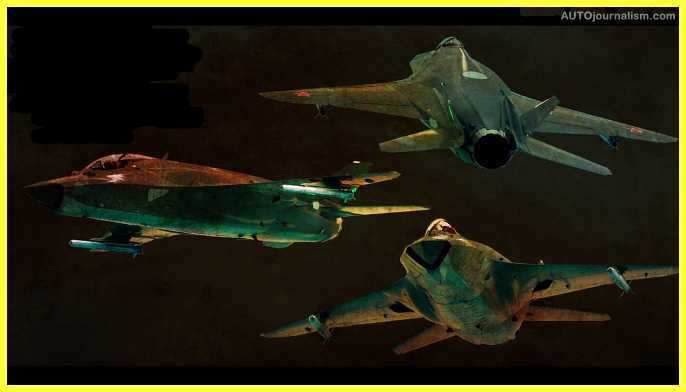 According to a Russian military expert, the mikrian pak DP or mig-41 is a Russian program to build a stealth interceptor aircraft or heavy fighter in development to replace the Mikoyan MiG-31 in the Russian air force in the mid-2020s or mid-2030s.
The mig-41 would be considered a sixth-generation aircraft. It can cruise at speeds of at least mark 3, which is 3675 kilometers per hour or 2 284 miles per hour. It can also fly at high altitudes of up to 45 000 meters to cover most of Russia's vast territory in the shortest amount of time. An unmanned version of the Mikoyan 41 is also being considered.
4. SHTORM SUPERCARRIER ( Future Weapons of Russia )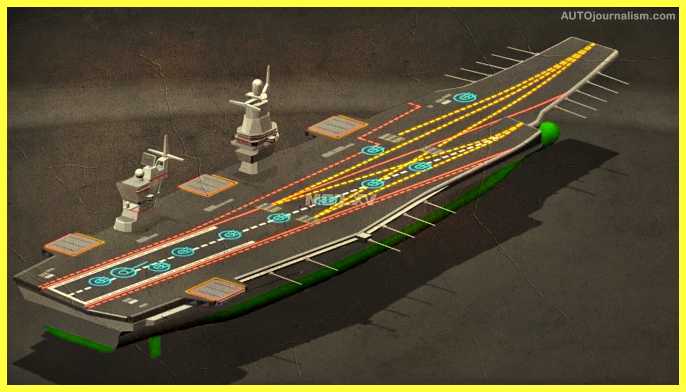 Supercarrier Storm, also known as Project 23000 E, is a concept for a supercarrier developed for the Russian Navy. The carrier will be a replacement for Admiral Kuznetsov. The cost of the export version has been estimated to be over US$5.5 billion, with development scheduled to take 10 years by 2020.
The project had not been authorized, and given the financial implications, it was uncertain if it would be prioritized above other aspects of Russian navy modernization. According to the project estimates, the vessel will have a length of 330 meters and a displacement of 90,000 to 100,000 tons.
5. LAIKA CLASS SUBMARINE ( Future Weapons of Russia )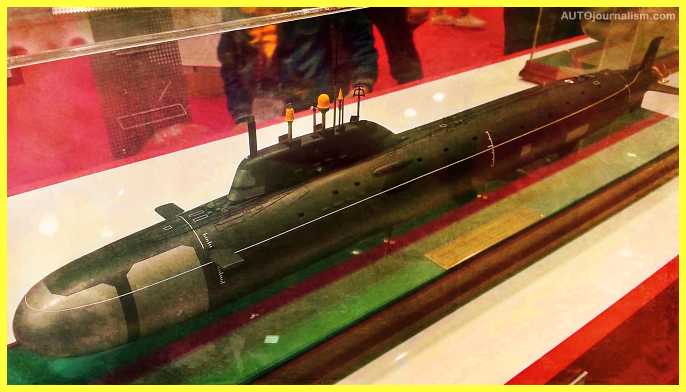 The LAIKA class, also known as the Husky class, is a series of nuclear-powered fifth-generation multi-purpose submarines that are currently in development. The submarines are said to combine the roles of multi-purpose and strategic submarines, with the ability to use both cruise and ballistic missiles depending on the task and modular configuration.
The main armament will consist of caliber and p-800 onyx anti-ship cruise missiles, as well as zircon hypersonic cruise missiles. The submarines are said to have a displacement of 11 340 tons and a top speed of 35 knots. Maximum submersion depth of 600 meters and autonomy of 90 days
6. UNMANNED T-14 ARMATA ( Future Weapons of Russia )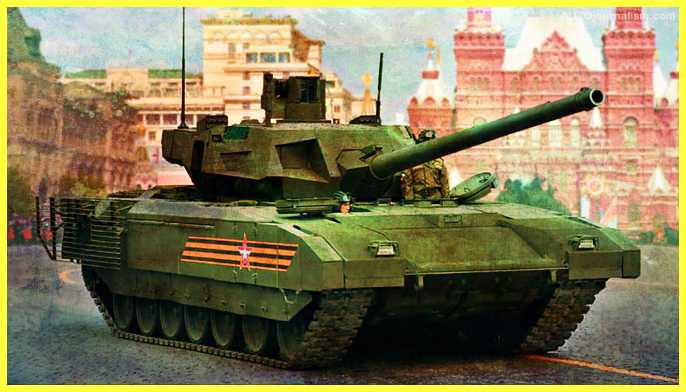 Russian troops may utilize an unmanned form of the T14 armada tanks on the battlefield in the future. Russia's armada t14 tank is more than the next generation of main battle tanks. Russia has begun testing the unmanned version of its t14 ARMATA tank. The tank was initially intended as a crew-operated vehicle, but the degree of contemporary technology today allows it to be converted into an unmanned vehicle.
7. LIDER CLASS DESTROYER ( Future Weapons of Russia )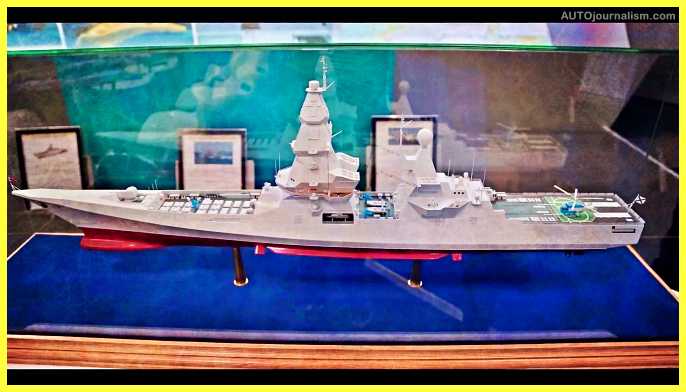 destroyers of the number seven lighter class The lighter class, also known as the cheval class, is a stealth nuclear-powered guided-missile destroyer and cruiser under consideration for the Russian Navy. The lighter class will be a universal ship triple-headed as a destroyer, huge anti-submarine warfare ship, and guided-missile cruiser.
The new destroyer will be able to carry significantly more armament, and it will have large food storage and stocks, giving it an autonomous sailing capacity of 90 days. The ships will be around 230 meters long and weigh up to 19 000 tons in total. They will carry at least 200 missiles of various types.
8. S-500 PROMETEY ( Future Weapons of Russia )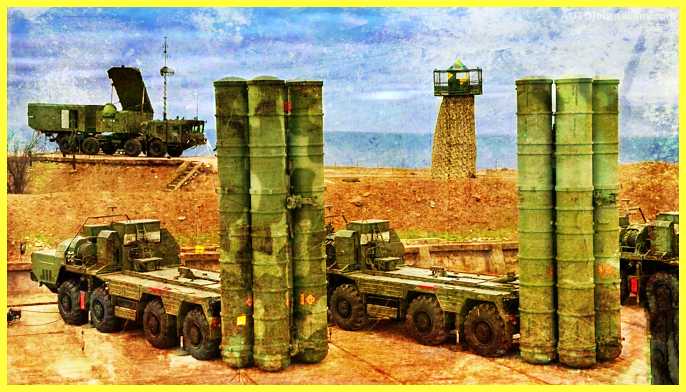 The S-500 Promedi is a Russian surface-to-air missile or anti-ballistic missile system designed for intercepting and destroying intercontinental ballistic missiles, hypersonic cruise missiles, and aircraft, with a planned range of 600 kilometers for anti-ballistic missiles and 500 kilometers for air defense. The S-500 would be able to identify and engage up to ten ballistic hypersonic targets traveling at least five times per second.
It also seeks to destroy hypersonic cruise missiles and other aerial targets traveling faster than Mach 5 as well as spacecraft. The system will be extremely transportable and deployable quickly. The reaction time of the s500 is less than four seconds.
9. SUKHOI SU-70 OKHOTNIK-B ( Future Weapons of Russia )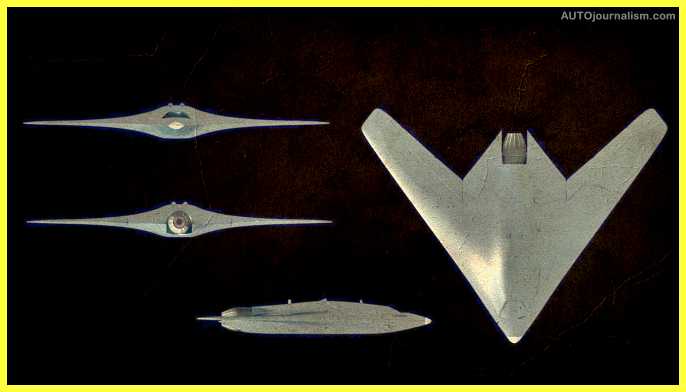 OKHOTNIK-B, also known as hunter b, is a Russian-styled heavy unmanned combat aerial vehicle being developed as a sixth-generation aircraft project the s70 economic a prototype combat drone filled with bombs is expected to enter military service in 2024 with the promise of attacking both air and ground targets
The multi-role uncrewed vehicle iconic b, with a wingspan of 20 meters and a top speed of 1000 kilometers per hour, is designed to assist the su-57 to which it is connected in a variety of combat duties. A cottony's fighting range will be 4 000 kilometers.
10. RS-28 SARMAT ( Future Weapons of Russia )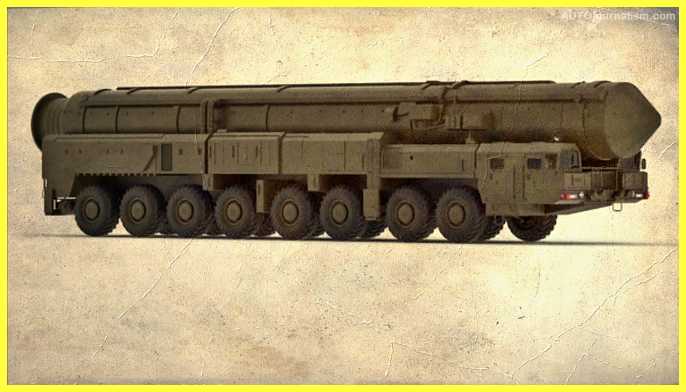 The SARMAT is a three-stage liquid-fueled missile with a range of 18 000 kilometers and a launch weight of 208.1 metric tons. It measures 35.3 meters in length and 3 meters in diameter and is classified as a heavy ICBM.
The SARMAT can carry a payload of up to ten tons and a wide range of warhead types. According to Russian media, SARMAT can carry up to ten big warheads and sixteen smaller ones, as well as a mix of warheads and countermeasures or hypersonic boost-glide vehicles. The missile will have a top speed of up to Mach 20.7, or 25 560 kilometers per hour, and is expected to enter service this year.
Thoughts:
1. Burevestnik has been canceled as a result of the tragic catastrophe. There hasn't been a single test since then, and neither Putin nor anybody else has reported any progress.
2. The Mig-41 will never be manufactured before 2040. Russia lacks the funds to even produce a significant quantity of Su-57s.
3. The state has not even approved or allocated funds to the Shtorm carrier. You even state so in your video, so why is it listed as an "upcoming" weapon? Russia will never have the money to construct such a structure, especially if it invades Ukraine again. Russia is already in decline; if they invade again, Western countries would penalize them into oblivion, and the carrier will be destroyed.
4. Due to a shortage of money, the Lider Class Destroyer has already been scrapped. Were you hiding under a rock the whole time?
NEXT
Top 10 Rescue Ships in the World
Top 10 US Military Weapons 2022 ( Update )
Top 10 Future Weapons of Pakistan