Top 10 Best Naval Helicopters In The World
Military helicopters are utilized everywhere they are needed, including in maritime operations, but they must be stationed immediately on warships for the quickest deployment feasible. Today, we will show you the Top 10 Best Naval Helicopters In The World.
10. KA-29 ( Naval Helicopter )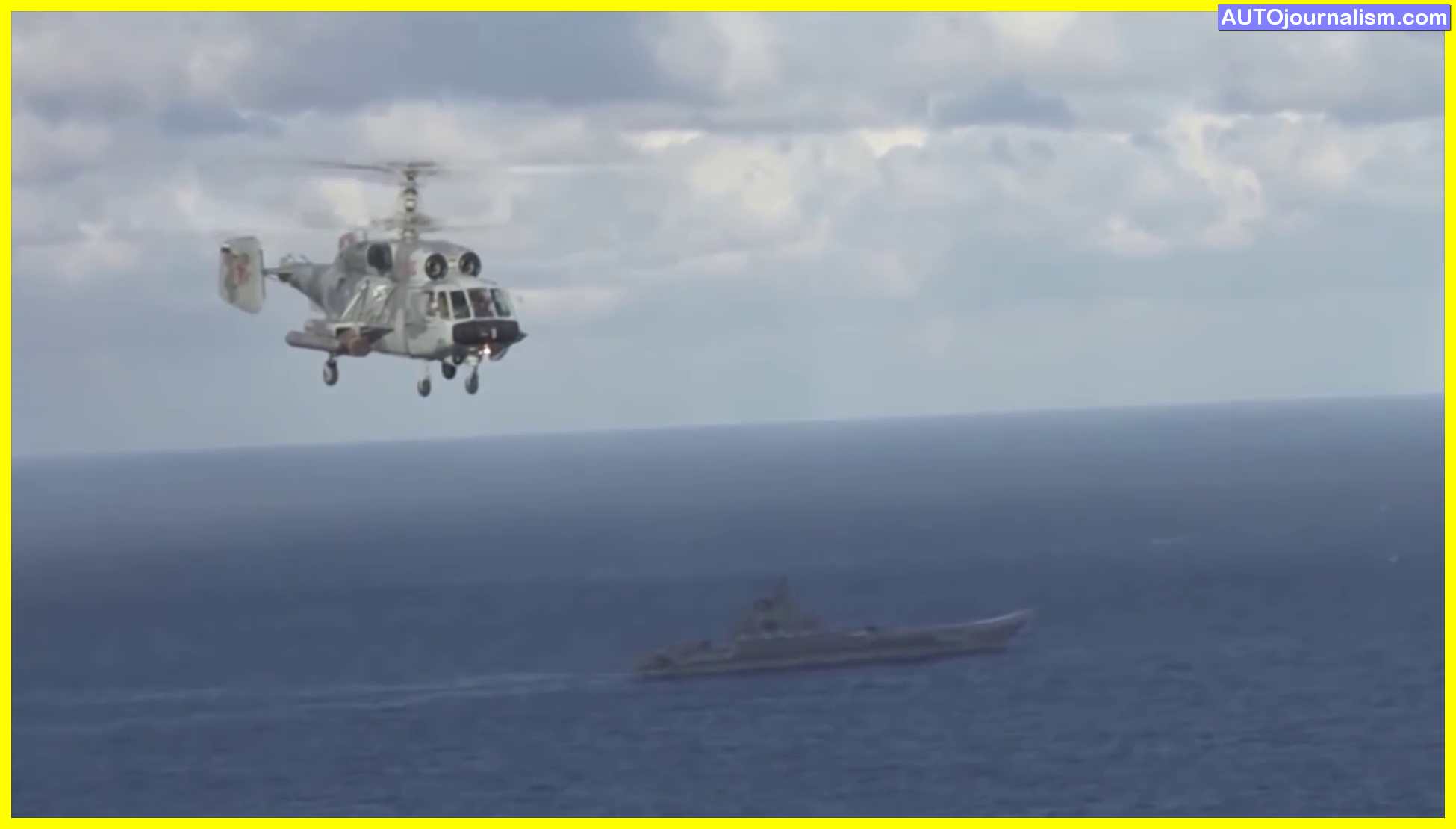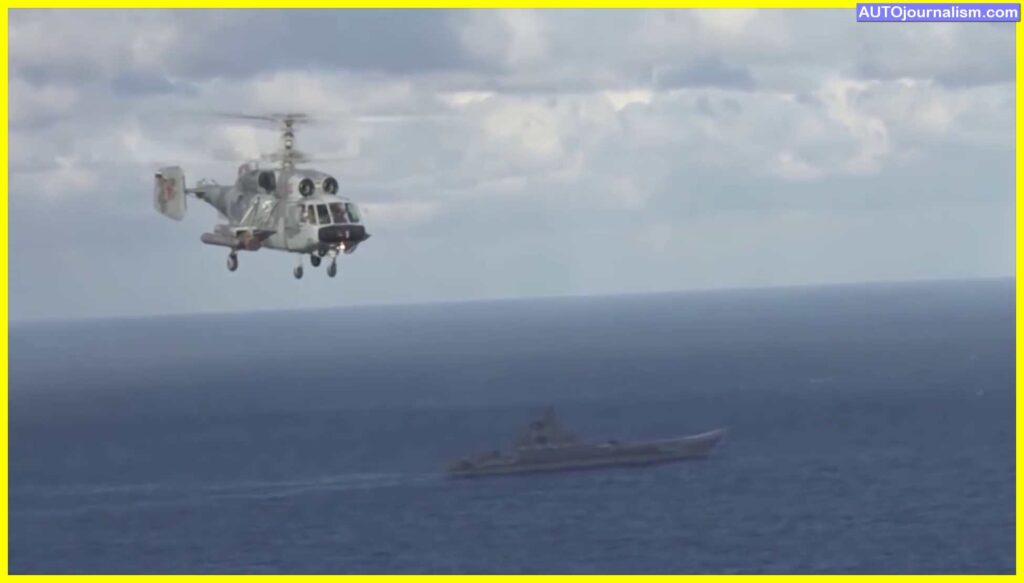 The KA-29 is the KA-27's naval combat and transport helicopter counterpart. The helicopter's role is to land navy and army units armed from combatant ships. transfer soldiers and equipment from ship bases and supply vessels to combatant ships ensure fire support for seaborne assault troops 16 armed men, four stretcher patients, and seven seated casualties with one medical attendant, or two tonnes of cargo, can be accommodated in the cargo cabin.
Depending on mission requirements, the helicopter can be armed with rockets, bombs, and machine gun pods deployed on weapon pylons on both sides of the fuselage. The helicopter is equipped with a 762 millimeter flexibly mounted machine gun with 1800 rounds.
9. CH-53E SUPER STALLION ( Naval Helicopter )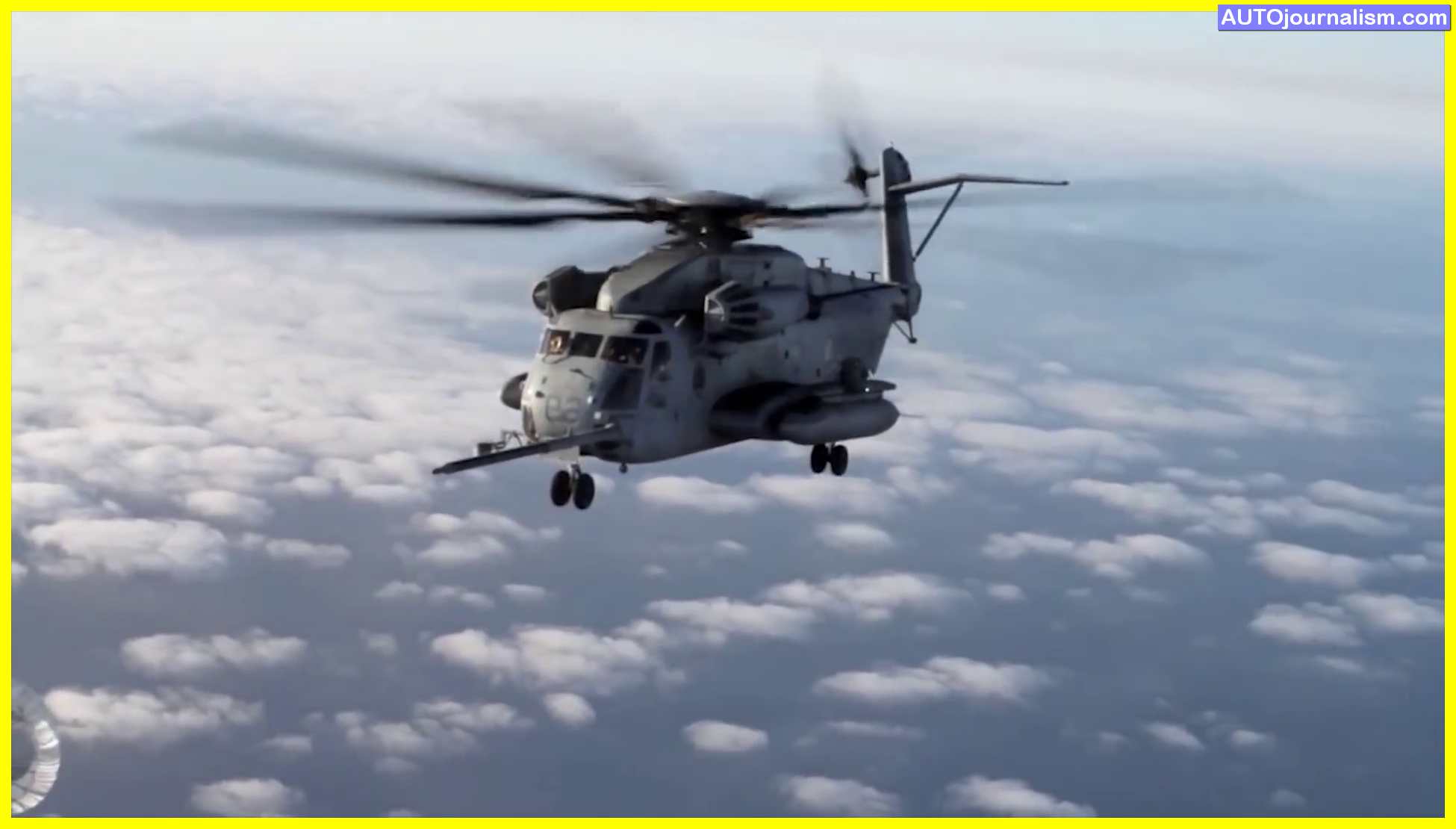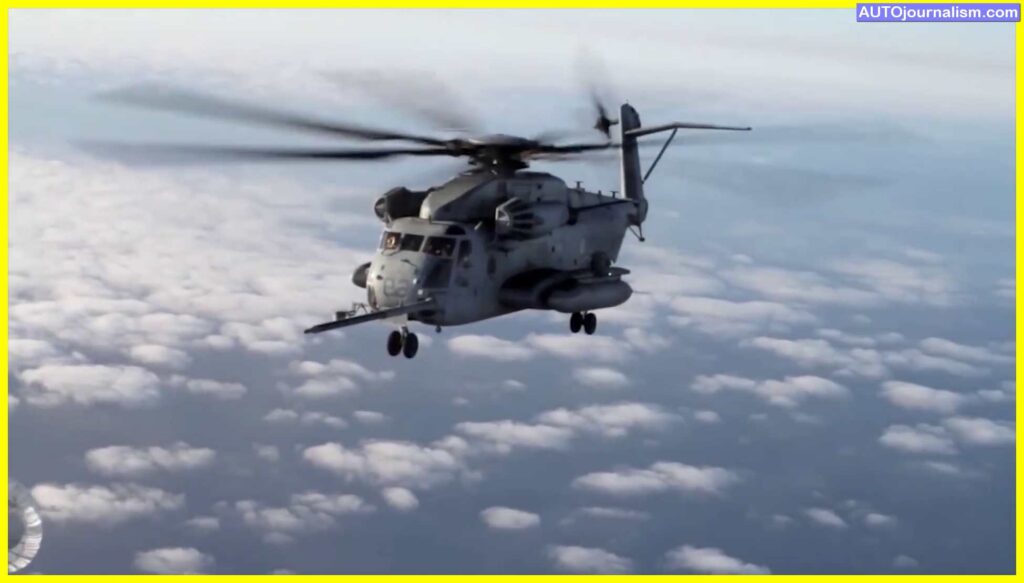 The Sikorsky CH-53E SUPER STALLION heavy-lift helicopter made its first flight in 1974 and was initially used by the United States Marine Corps in 1981. There have been 172 super stallions delivered, with 165 now serving in marine corps squadrons in the Pacific and Atlantic fleets. In the Pacific fleet, the super stallion is employed for amphibious assault and hauling large cargo.
The super stallion was also employed by the US navy to transport and recover damaged aircraft aboard aircraft carriers vertically. The cabin is equipped with 37 folding canvas seats along the sides in a standard arrangement, but the addition of a middle row enables a total of 55 personnel to be accommodated. The super stallion can carry a payload of 36 000 pounds (16 330 kilograms) externally and 32 000 pounds (14 515 kilograms) inside.
8. KA-31 ( Naval Helicopter )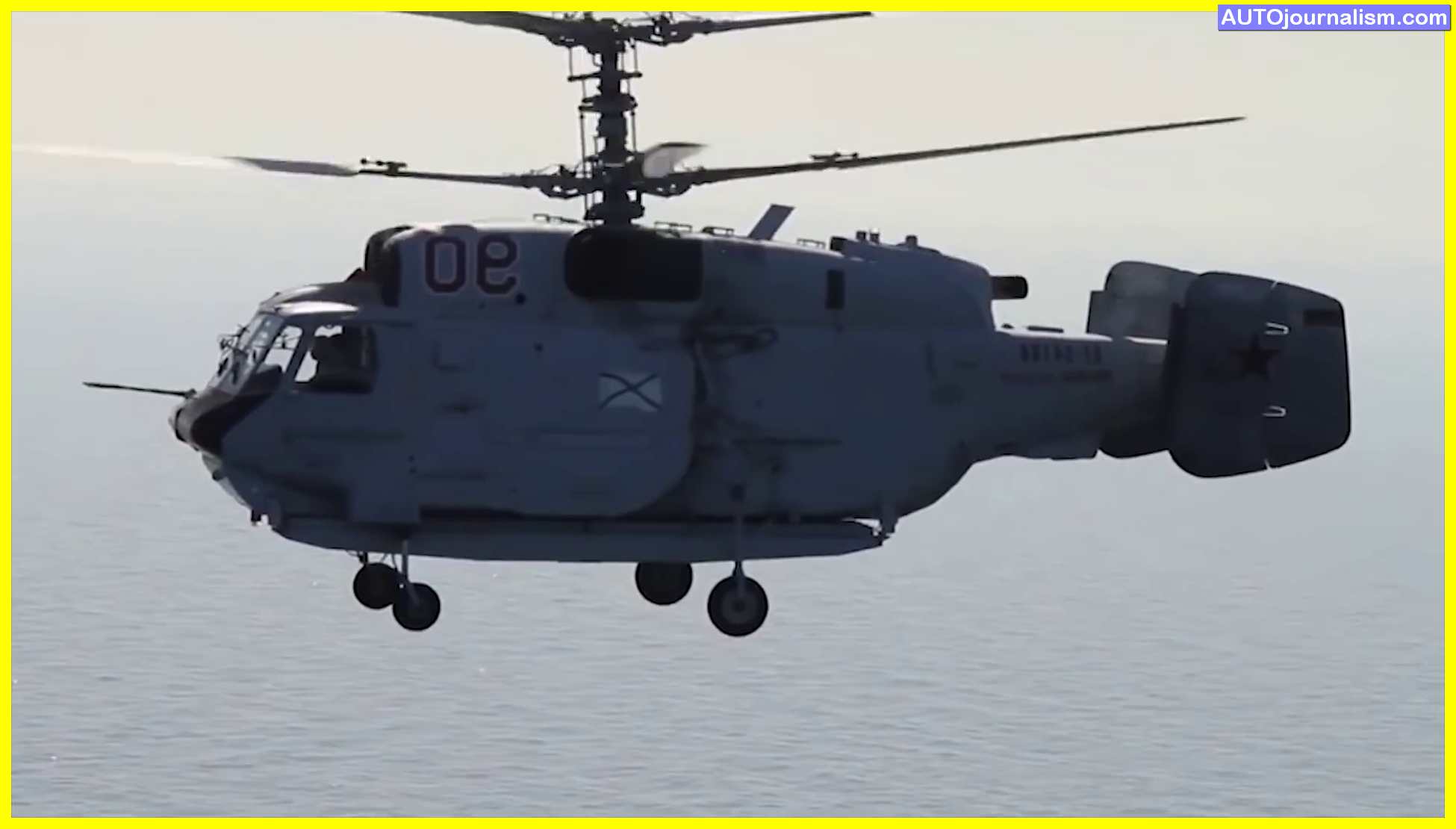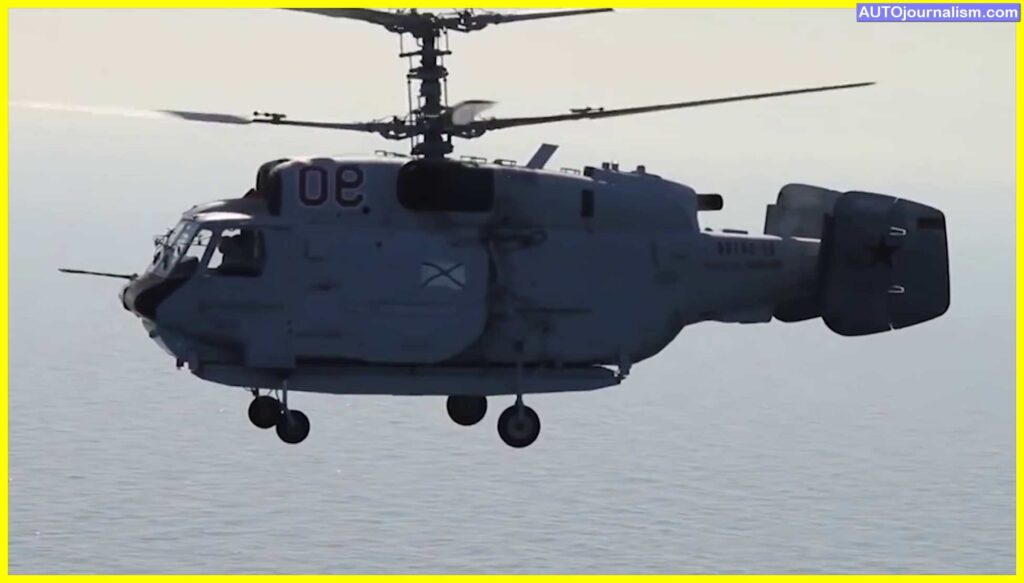 The basic KA-29 airborne early warning helicopter is the basis for the KA-31. The Ka-31's principal purpose is to identify airborne and naval threats from a considerable distance. Unlike ship radars, this aircraft can track objects over a considerably wider horizon. It is a significant accomplishment for the Russian navy's naval task force, whose ships are too small to operate carrier-borne early-warning planes.
The ka-31 airborne early warning helicopter is primarily used on the Kuznetsov aircraft carrier and saw romini class and uteloy-class destroyers. The radar of the ka-31 airborne early warning helicopter has 360-degree coverage and can spot aircraft size targets from a range of 93 miles to 150 kilometers. Surface ships are spotted from a range of 62 to 124 miles to 200 kilometers.
7. SH-60 SEAHAWK ( Naval Helicopter )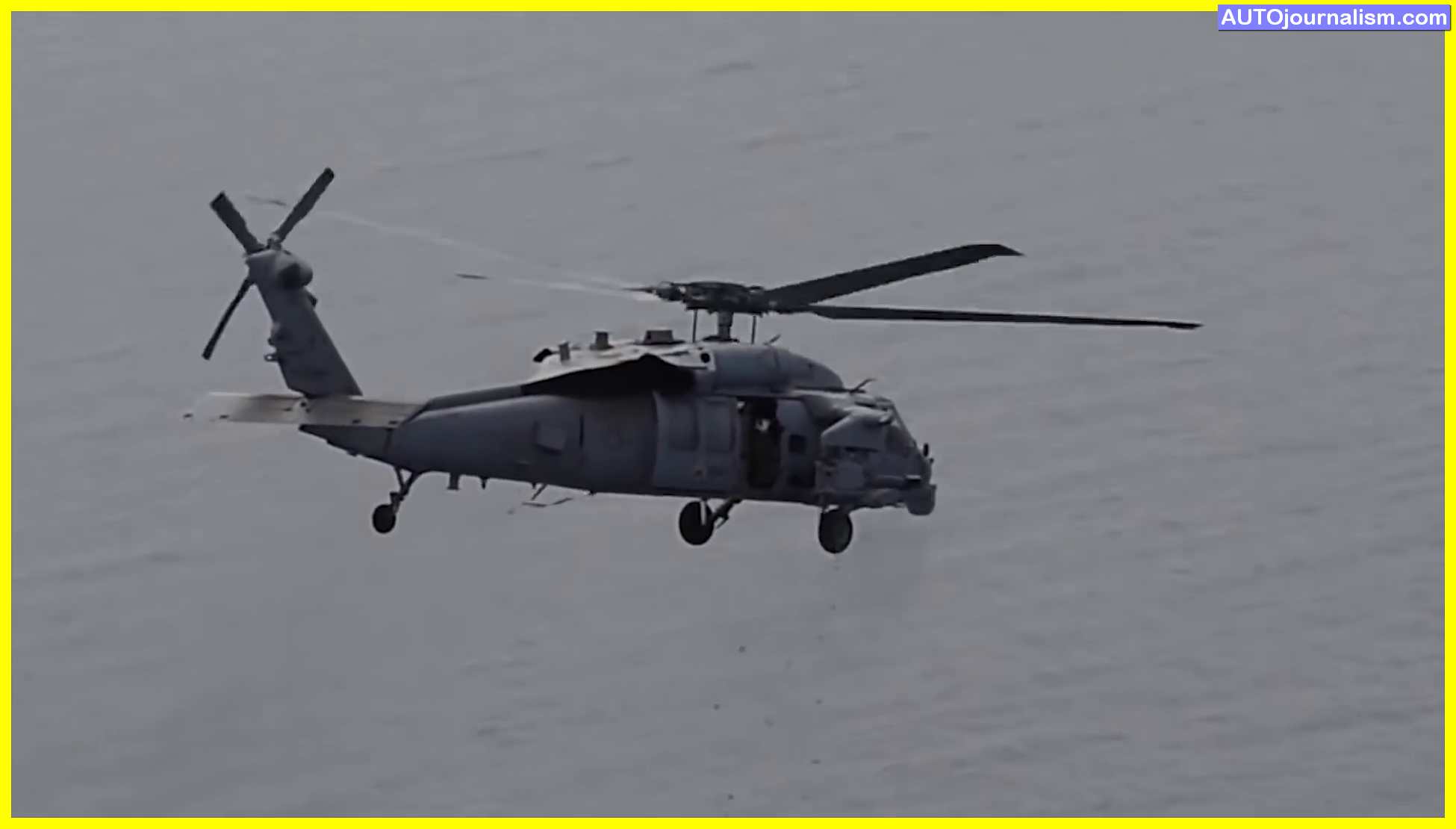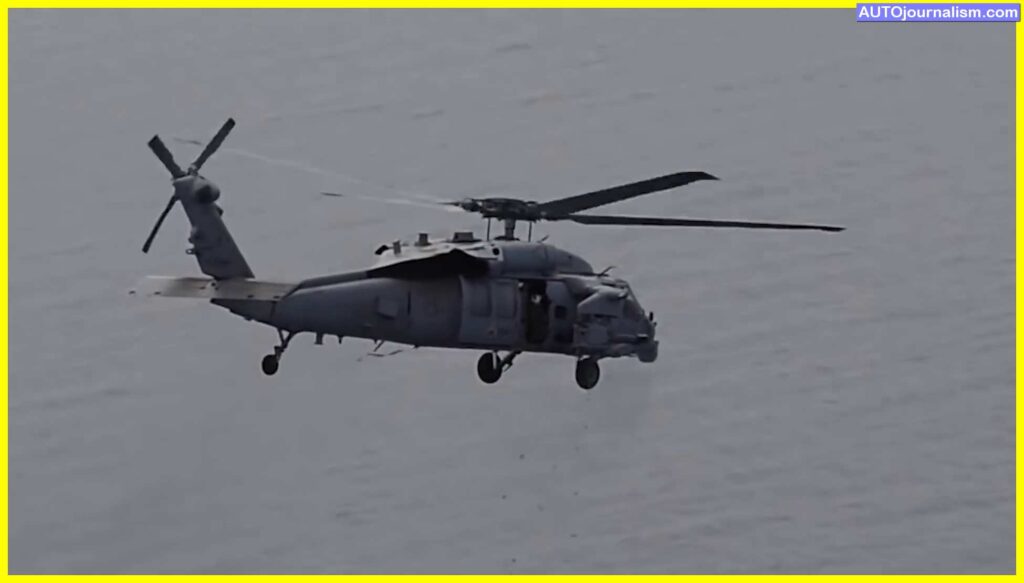 Sikorsky aircraft The SH-60 SEAHAWK is a navalized version of the uh-60 Blackhawk used by the United States Army. It first flew in 1979 and was deployed by the US Navy in 1984. With radar electronic surveillance techniques, different versions of the sh-60 seahawk dominate US naval aviation. Infrared and sonaboy sensors for magnetic anomaly detection
The ch-60b is capable of detecting and tracking submarines and surface ships, as well as attacking them with torpedoes and missiles. The sh-60 has a 6 000 pound 2 721 kilogramme cargo hook for vertical replenishment missions, and it can climb at an 8.38 metre per second. The helicopter's maximum and cruise speeds are 166 miles per hour 267 kilometres per hour and 104 miles per hour 168 kilometres per hour, respectively, with a range of 518 miles 834 kilometres.
6. KA-52K KATRAN ( Naval Helicopter )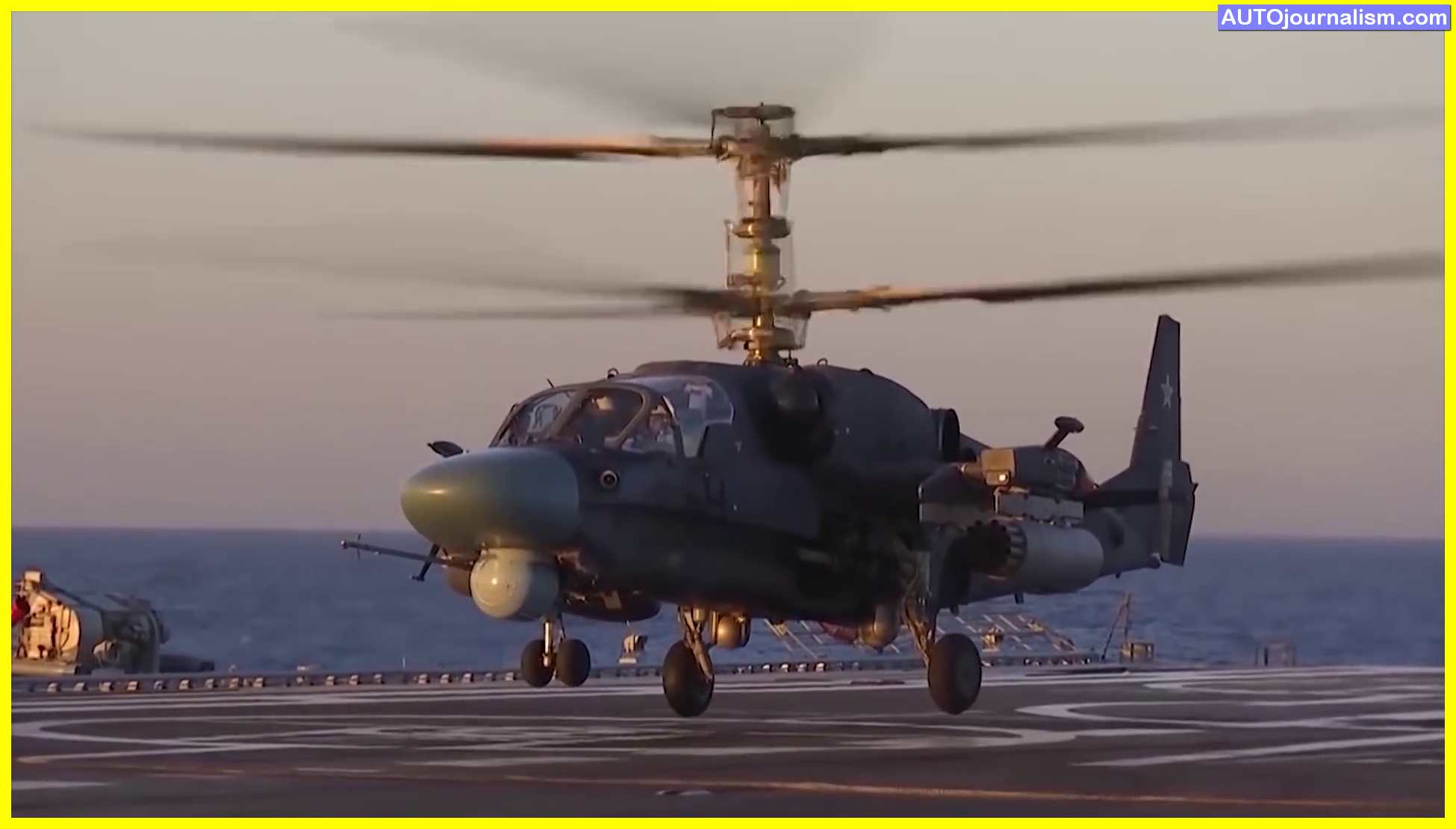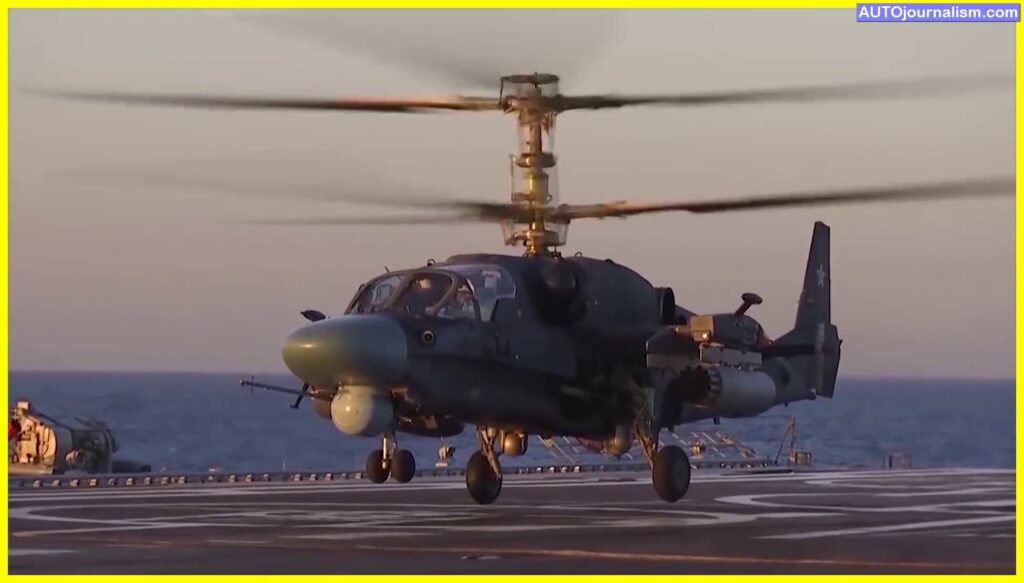 The KA-52K KATRAN is a ship-based version of the Russian military's KA-52 alligator reconnaissance and combat helicopter, which is now in production and will be employed aboard the Mistral-class amphibious assault ships manufactured in France. The helicopter is manufactured by JSC Russian helicopters. Maritime patrol and convoy escort tasks, as well as combat target acquisition and designation, are all possible missions for the helicopter.
The ka-52k is equipped with a 28421 30mm automatic cannon that fires high-fragmentation explosive incendiary or armor-piercing bullets. The gun can fire 550 rounds per minute at its maximum pace. The Arbolet radar system allows the helicopter to carry out combat missions even when electronic jamming is present. The aircraft can identify enemy warships at a range of 124 miles and 200 kilometers.
5. V-22 OSPREY ( Naval Helicopter )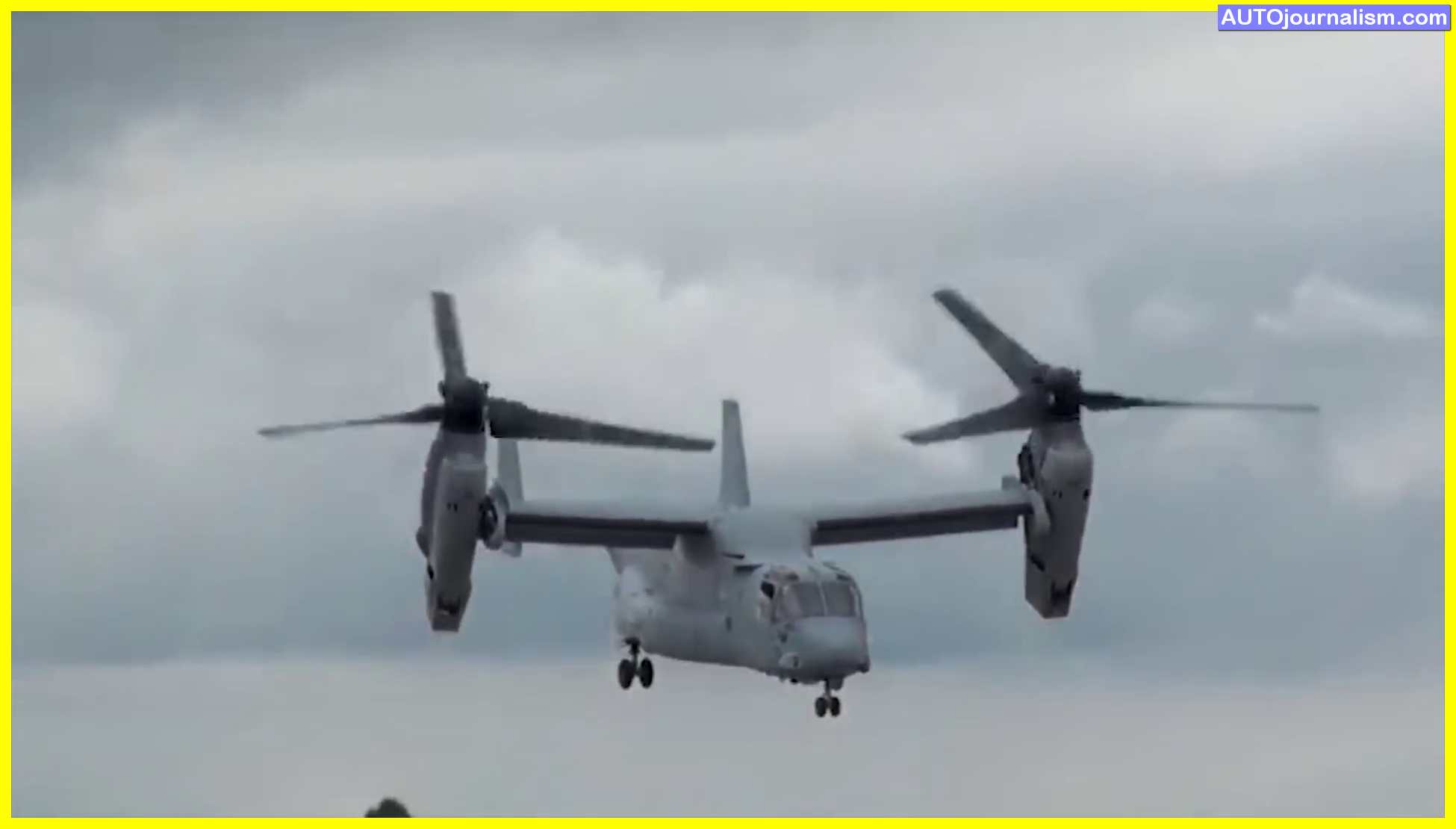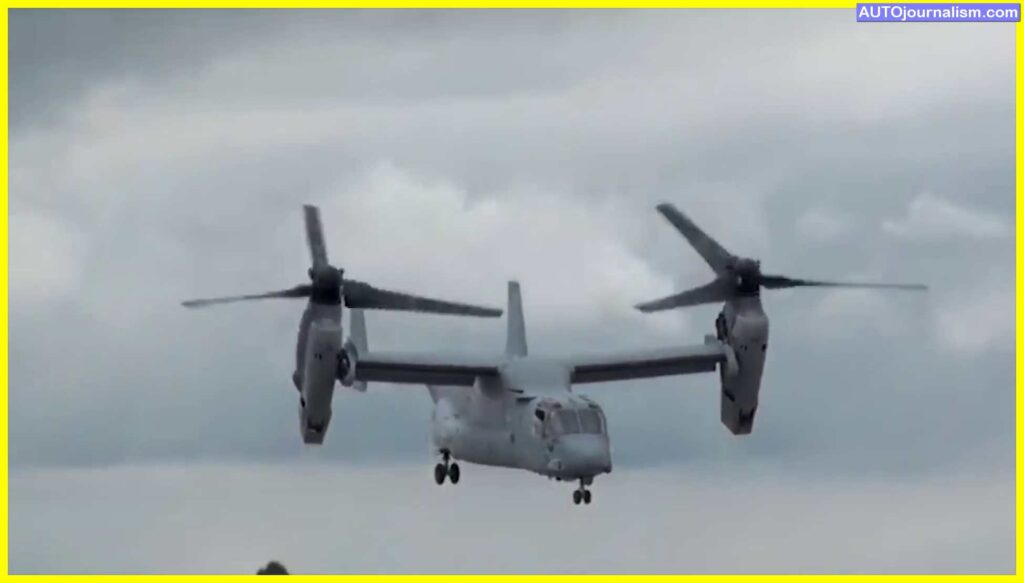 The V-22 OSPREY is a multi-mission medium-lift tilt-rotor aircraft developed by Boeing and Bell helicopters for joint service. The US Air Force and US Marine Corps now operate a total of 112 v22s. When taking off and landing vertically, the aircraft works as a helicopter. Once airborne, the nacelles swivel 90 degrees forward, transforming the aircraft into a turboprop aircraft.
With a cargo of 24 ( SPECIAL ) troops or 6,000 pounds and the aircraft can take off and land vertically. 2721 kilos of cargo at a combat range of 495 miles (796 kilometers) or VTOL with an 8300-pound payload of 3,765 kg of freight for a distance of 253 miles and 407 kilometers The aircraft is powered by two Rolls-Royce ae1107c turboshaft engines with a maximum continuous power of 4586 kilowatts.
4. NH90 NFH ( Naval Helicopter )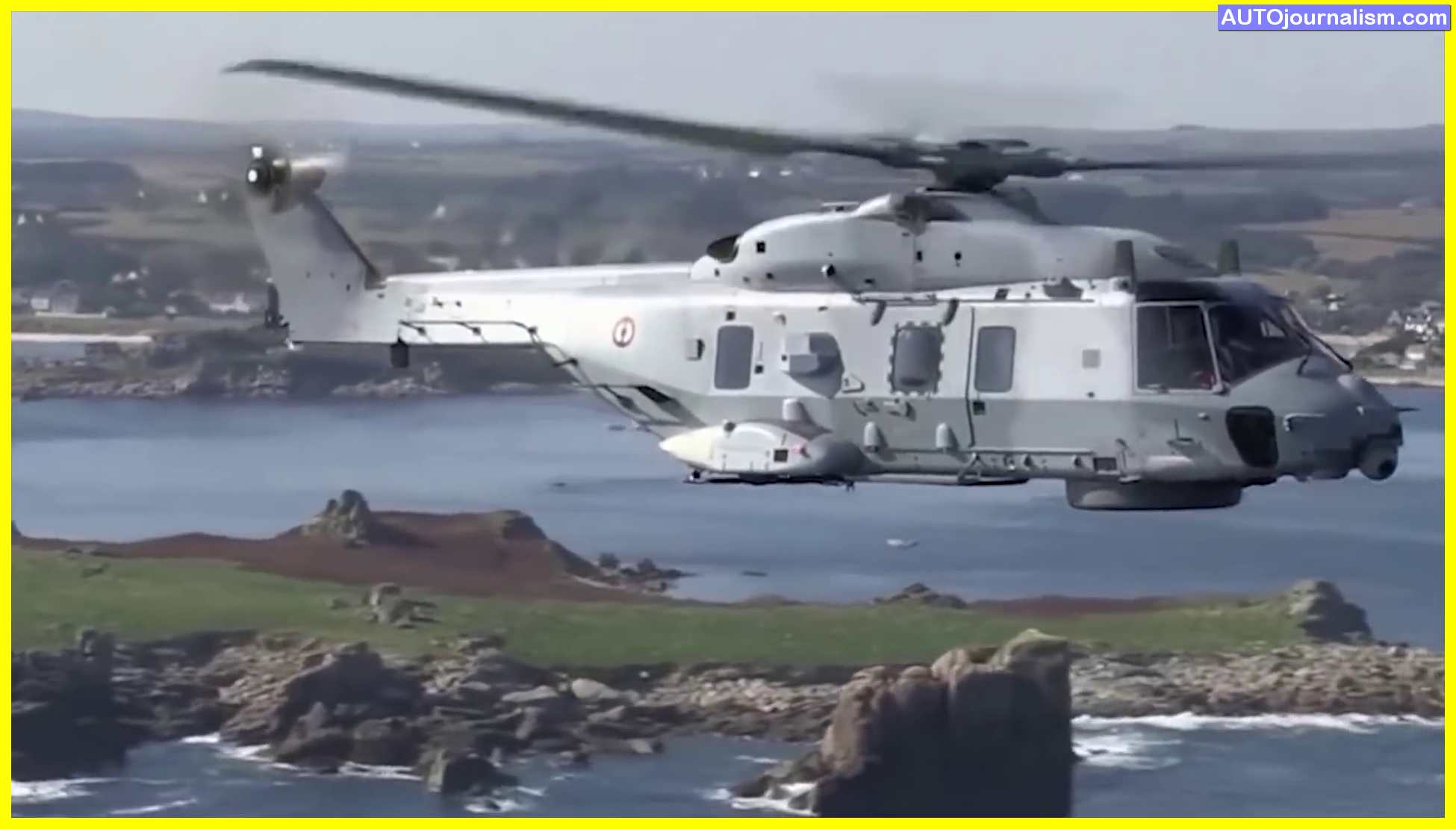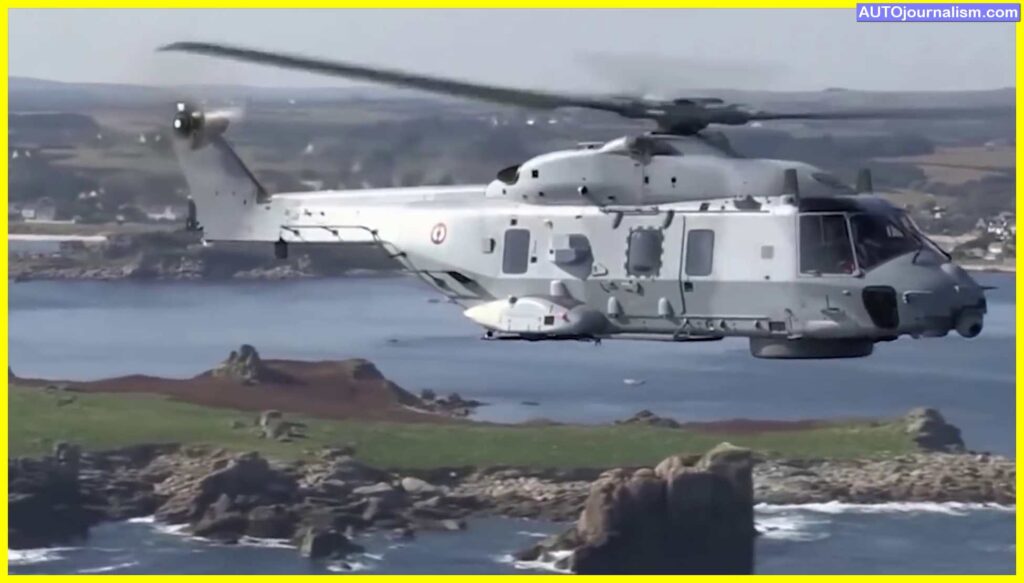 the helicopter of the NATO frigate The nh90 twin-engine multirole helicopter is being developed by nh industries in two configurations. The NH90 tth tactical transport helicopter is the other version. The enhanced mission suite of the nfh versions is being developed under Augusta direction, and it comprises a 360-degree search radar dipping sonar forward-looking infrared magnetic anomaly detector, as well as electronic surveillance and electronic countermeasures systems.
The nh90 nfh helicopter's principal objectives are autonomous anti-submarine warfare and anti-service ship warfare. It can carry anti-submarine torpedoes, air-to-surface missiles, and air-to-air missiles. In the cabin, the helicopter has a three-person crew: the pilot, the tactical coordinator in charge of mission management, and the sensor systems operator.
3. CH-148 CYCLONE ( Naval Helicopter )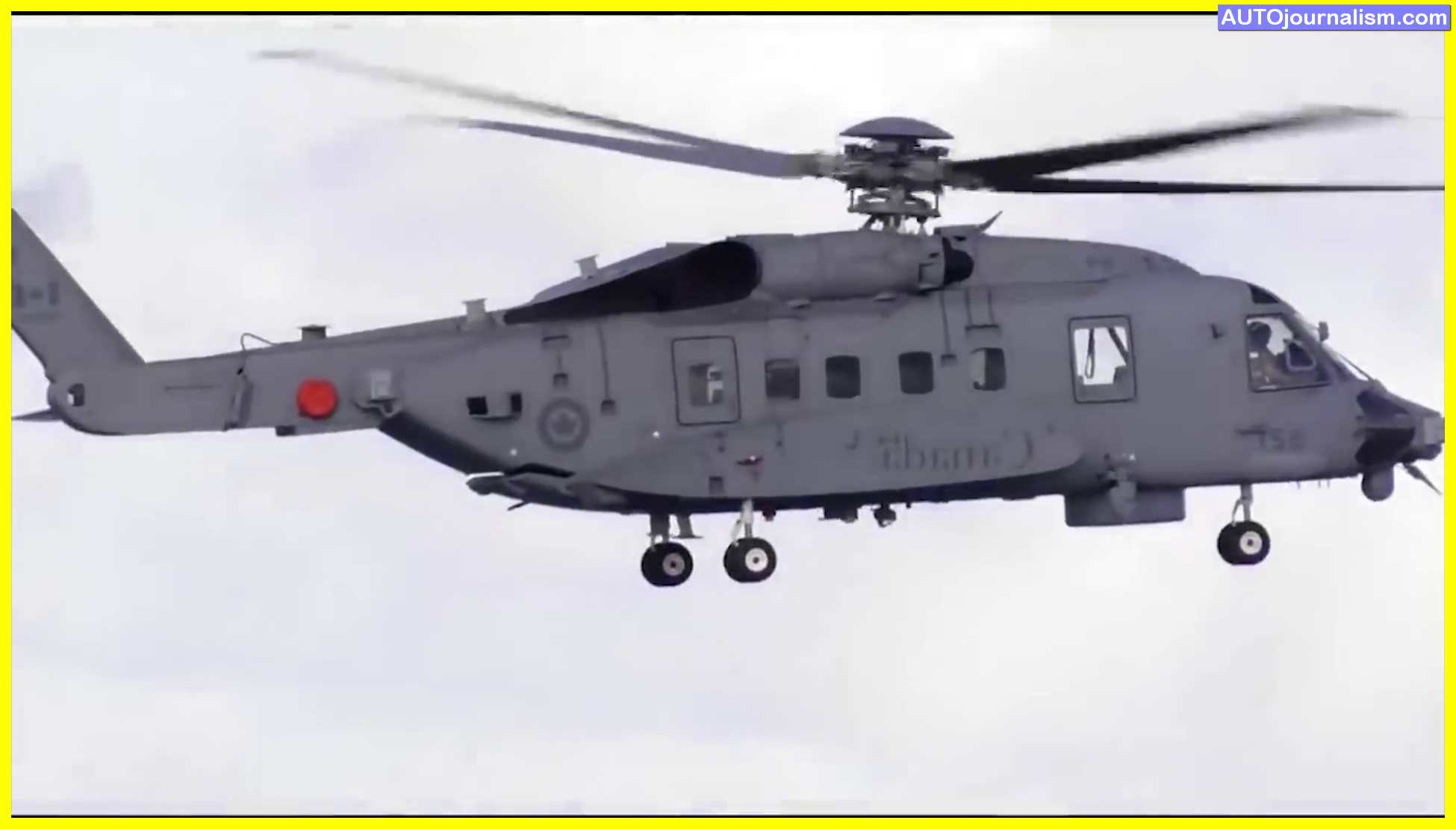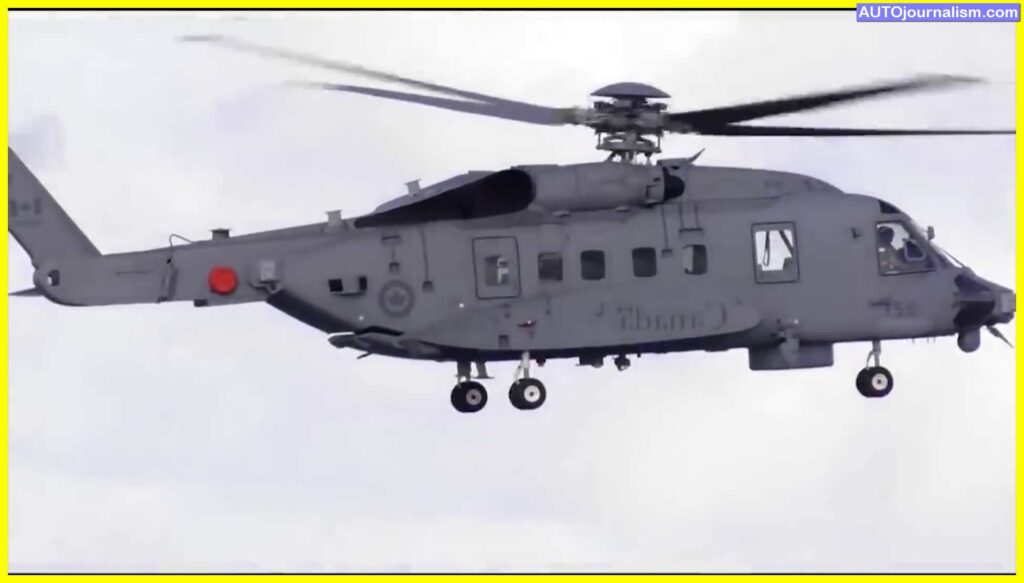 The Sikorsky CH-148 CYCLONE is a twin-engine multi-role maritime helicopter built for the Canadian military by Sikorsky. Anti-submarine warfare, anti-service warfare, and search-and-rescue operations are all possible missions for the ch-148. It will also support national and international security missions with tactical transport.
The ch 148 is a military variant of the Sikorsky s92 helicopter. It has a composite aluminum airframe that protects against lightning and high-intensity radiofrequency pulses. It is equipped with sensor equipment to search for and locate submarines during anti-submarine warfare missions, as well as a modern countermeasures suite to defend against incoming missiles.
2. AS 565MB PANTHER ( Naval Helicopter )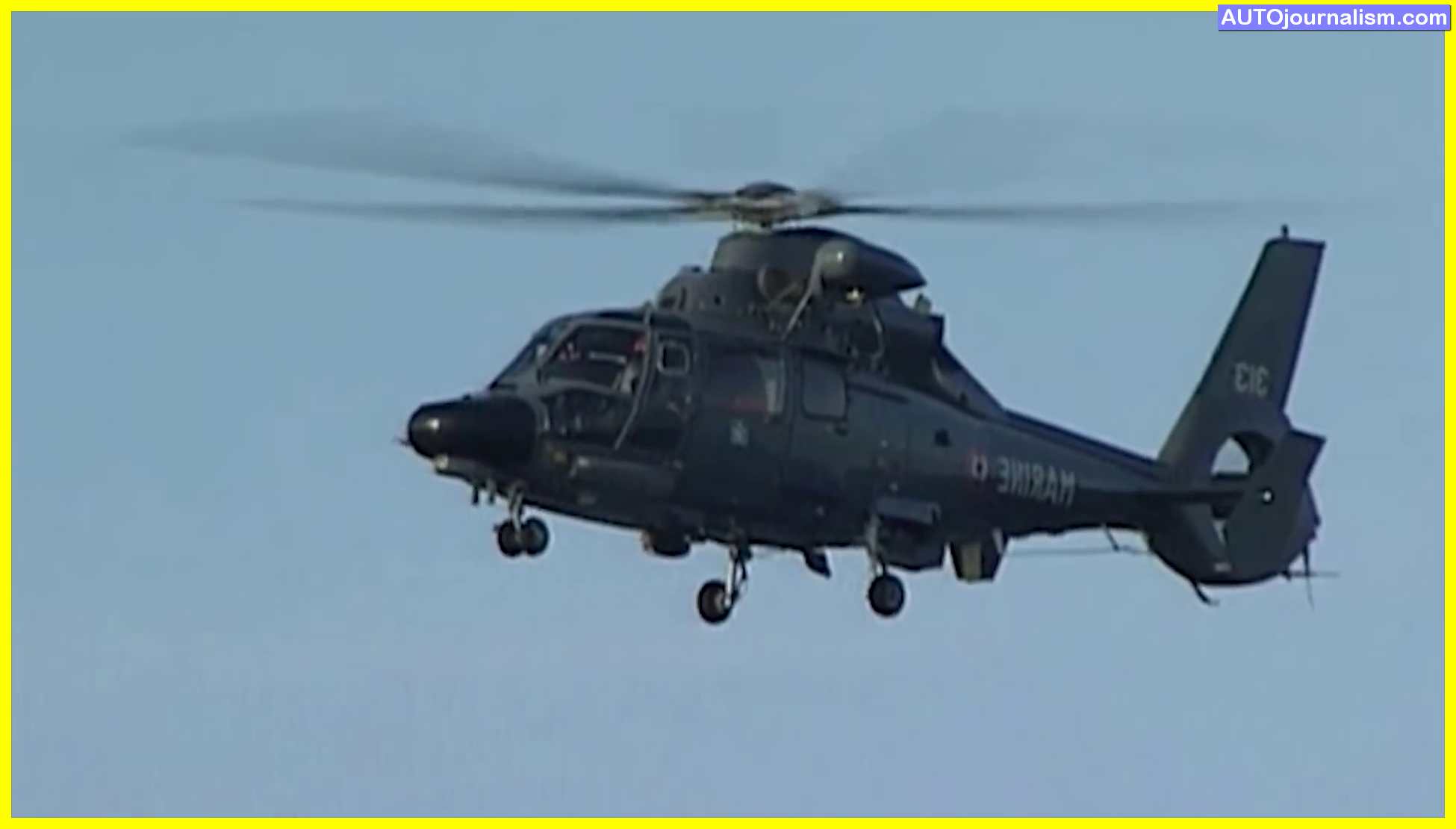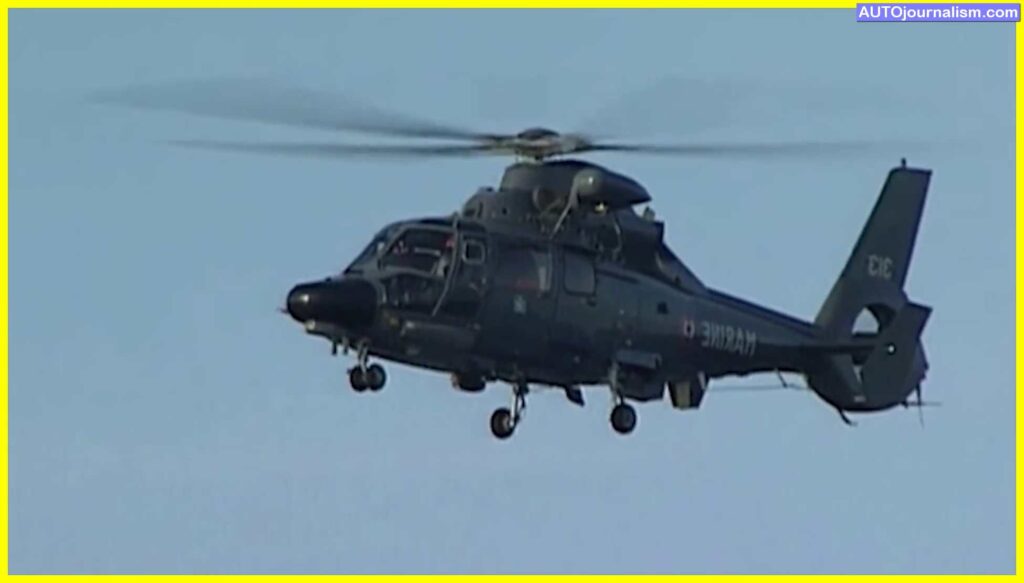 The Eurocopter AS 565MB PANTHER is a multi-role light helicopter used by the Brazilian army, Saudi Arabian armed forces, and the Israeli defense force for troop transport, logistic support, and medical evacuation. The army variant is known as the AS565ub, while the navy versions are known as the AS565MB unarmed and the AS565sb armed.
The AS565 helicopter is equipped with a jit m621 20mm gun, as well as 68mm and 70mm unguided rockets. It also transports Air-to-air missiles Mistral surface-to-air missiles for anti-tank and anti-submarine warfare torpedoes The AS-565 helicopter can rise 8.9 meters per second to a range of 492 miles (792 kilometers) and fly at a top speed of 178 miles per hour (287 kilometers per hour).
1. MERLIN ( Naval Helicopter )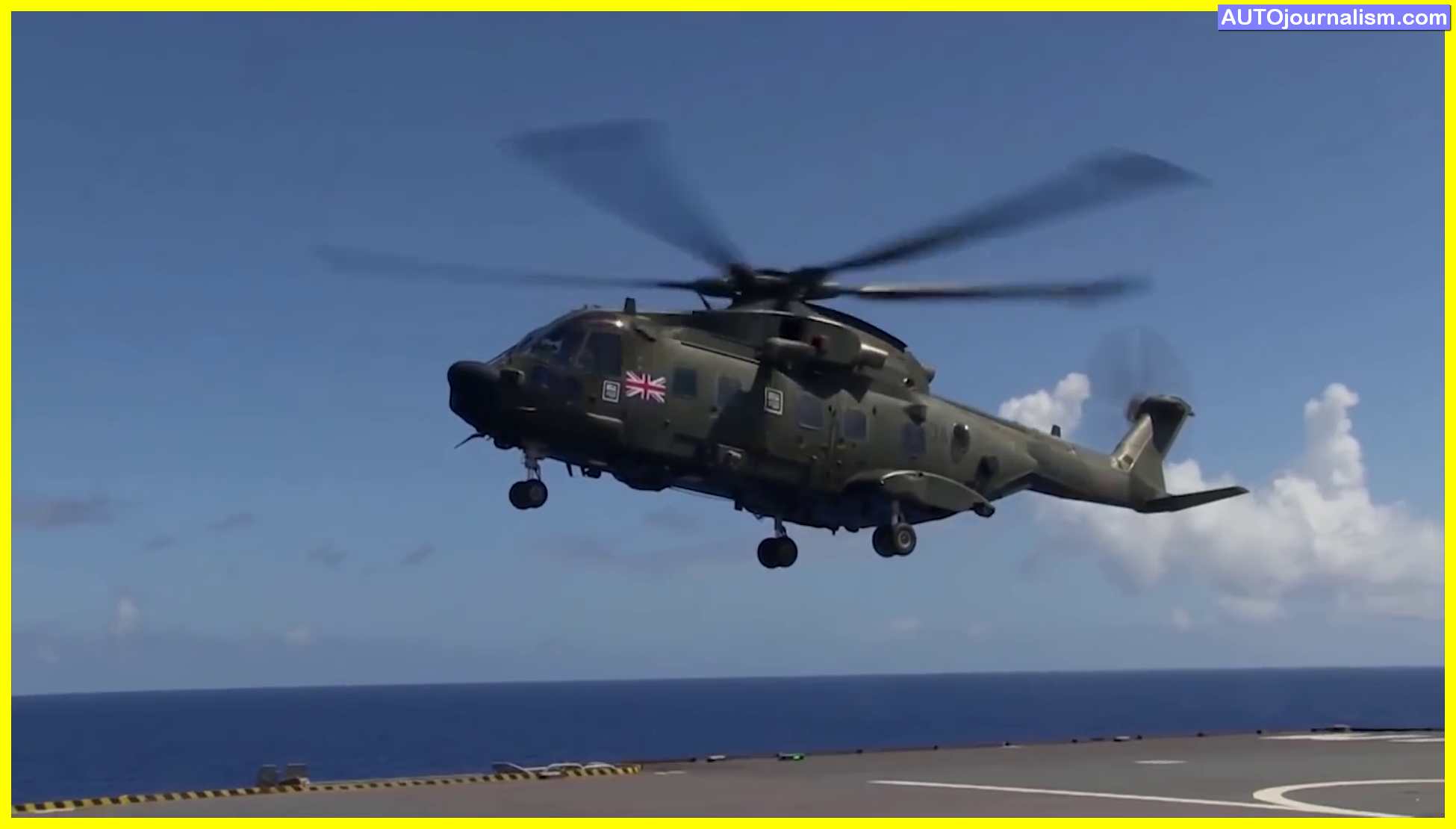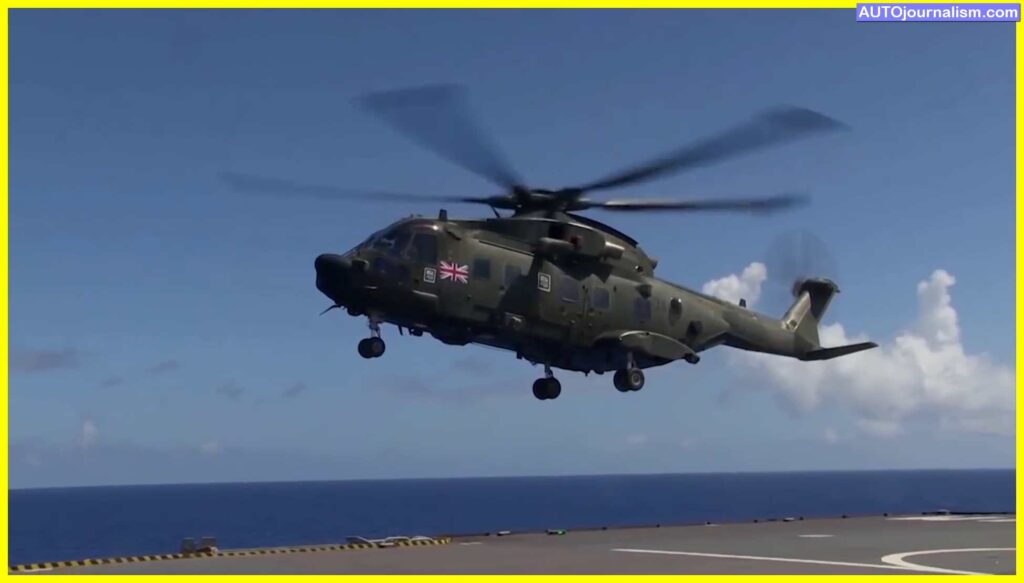 The Royal Navy of the United Kingdom's merlin medium-lift helicopter is based on Augusta Westland's eh-101 helicopter. The helicopter's primary roles include Monitoring and surveillance of anti-surface ships and submarines, amphibious operations, and search and rescue missions. It may operate from frigates of the Type 22 and Type 23 classes, aircraft carriers of the Invincible class, and other amphibious assault ships and ground bases.
Merlin may carry up to four homing torpedoes, such as stingray torpedoes from the BAE system or mark 11 death bombs. The anti-surface version may carry a variety of air-to-surface missiles, including anti-ship missiles that skim the surface of the water. Three Rolls-Royce turbo mecha engines, each with its own fuel tank, power the Merlin.
Fact & Thoughts
If you put the S-92, I Should show the AW-EH-101. ….and the Sikorsky S-92 is based on the Augusta Westland EH-101,(Known as Merlin in UK) medium lift civilian transport and military transport and ABEW as well as Merlin commando helicopters as seen in QEC carriers, it was also used for the way over budget Marine One and it's decoys, but as Usual instead of allowing the UK to develop it through our trusted relationship, an considering an amazing opportunity opened up through that special relationship an RAF pilot would soon also be flying the US President around, but no, America took it on alone under licence and it became the most expensive Helicopter in history, and probably of all time for what it actually is, yes it carries the mist important man in the free world,(Apart from the UK PM) but ridiculous isn't enough of a word to describe the cost overrun..AW101 MK4 is still best medium lift helicopter in service, closely followed by NH-90, then again, I'm biased because I'm British, so maybe NH-90 is better in some respects because it's newer design with a fuselage with stealthy feature like the UK's AW159 Wildcats z superior variant of the Westland Super Lynx. Watched it and you did exactly that, showed both AW.EH-101 and NH-90. AW-101/EH-101 AW-159, Augusta Westland version of the Apache, Chinook, and the old Westland Wessex are my favorite helicopter of all time, the European Tiger attack helicopter is another I like too.
thanks for reading(BBC )
NEXT