Top 10 Mercedes Benz Cars 2022
Here is the list of Top 10 Mercedes Benz Cars 2022, We've already covered the 2022 Mercedes CMG and Maybach lineups for the world's multi-millionaires, so now it's time to look at the regular Mercedes models for those with less than a million dollars. These cars never fail to deliver the gravitas of German luxury and impeccable taste, design, and technology, so let's talk about everything new from Mercedes in 2022.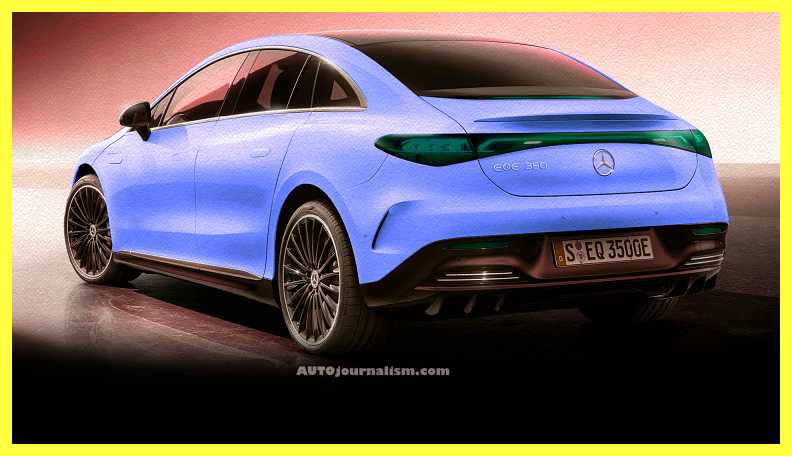 List of Top 10 Mercedes Benz Cars 2022
1. 2022 Mercedes-Benz EQE ( Mercedes Benz 2022 )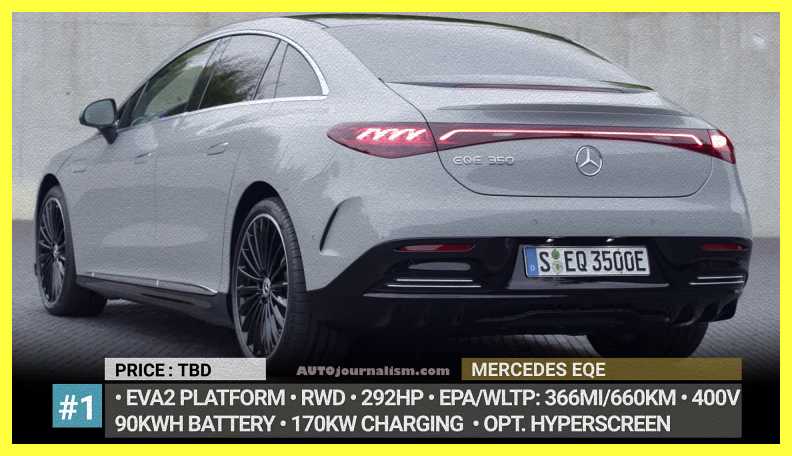 Mercedes EQE and The Mercedes EQS sedan is smaller and more humble than the Mercedes EQS sedan. The Mercedes-Benz EQE is your cheapest ticket into the brand's electric luxury world. The model is based on the eva2 platform, which debuted in the EQs. It has a three-and-a-half-inch shorter wheelbase, a classic fastback shape, and unique 19 to 21-inch wheels. The closed-off grille is highlighted by more angular drills. Mercedes has stated that the EQE will be released in two iterations at the time of this article's publication.
the eqe350 with 282 horsepower and 391 pound-feet of torque, as well as an unnamed all-wheel-drive vehicle On the inside, every QE should come with rich materials and interior finishes, with a 90-kilowatt hour capacity, 170-kilowatt charging capabilities, and 366 EPA projected miles. The super screen, along with a panoramic sunroof and ambient lighting, is planned to be an optional amenity.
2. 2022 Mercedes-Benz C-Class Sedan ( Mercedes Benz 2022 )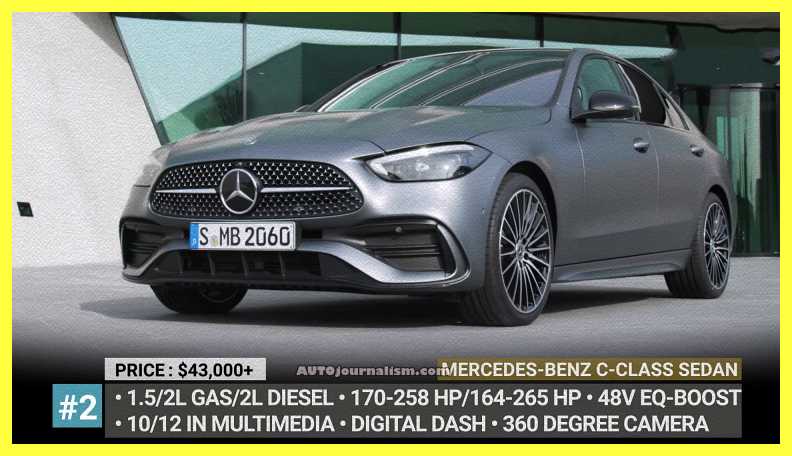 The Mercedes-Benz c-class sedan does not have any significant style modifications, but the fifth generation gets narrower headlights, a downturned grille, new 17 to 19-inch alloys, slimmer taillights, and chrome exhaust steps for the 2022 model year. Although it rides on the same rear-wheel-drive basis, the engine range has been completely revamped. 1.5 and 2-liter four-cylinder gasoline engines with 170 to 258 horsepower and 2-liter diesel engines with 164 to 265 horsepower are available.
The sedan's best-selling status allowed it to absorb the new TAC package, which is closely tied to the s-class, so we welcome a 10- or 12-inch portrait infotainment system on all variations. Semi-autonomous driving up to 130 mph with a 360-degree camera and digital headlamps
3. 2022 Mercedes Concept EQG Concept ( Mercedes Benz 2022 )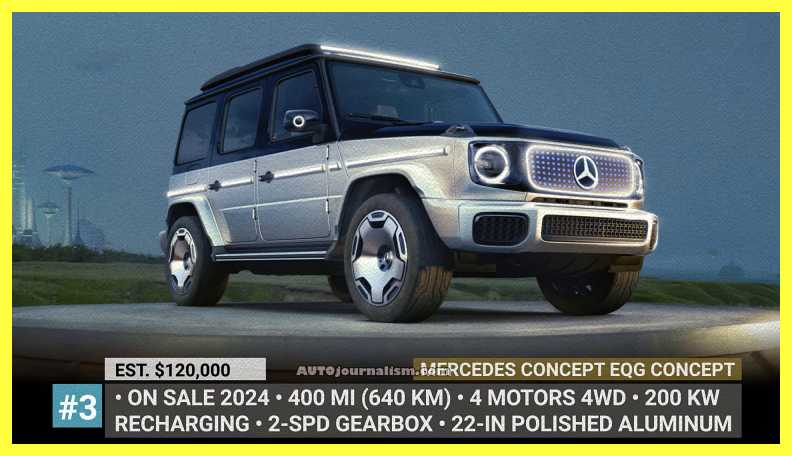 Mercedes EQG Electrification, like Thanos, is unavoidable, and it will not spare even the magnificent gallant wagon, which would be unimaginable without an a1 turbo v8. The prototype EQG, which rides on 22-inch wheels and has a closed-off backlit grille and led light bar that mimics high beams, has a set of charging cables within a utility box instead of a spare wheel. The remarkable 4×4 capabilities is kept thanks to the employment of four independent electric motors. According to reports, the rear axle has been modified, and the gearbox is unique to speed.
The behemoth will be equipped with enough batteries to support a range of 400 miles and will be able to recharge at a rate of 200 kilowatts. The inside is still dominated by an mpux infotainment system, but worry not, because being the peak of Mercedes offroad luxury at the time of manufacture, the boxy monster will almost certainly acquire the new generation 56 and cheery screen.
4. 2022 Mercedes-Benz EQS Sedan ( Mercedes Benz 2022 )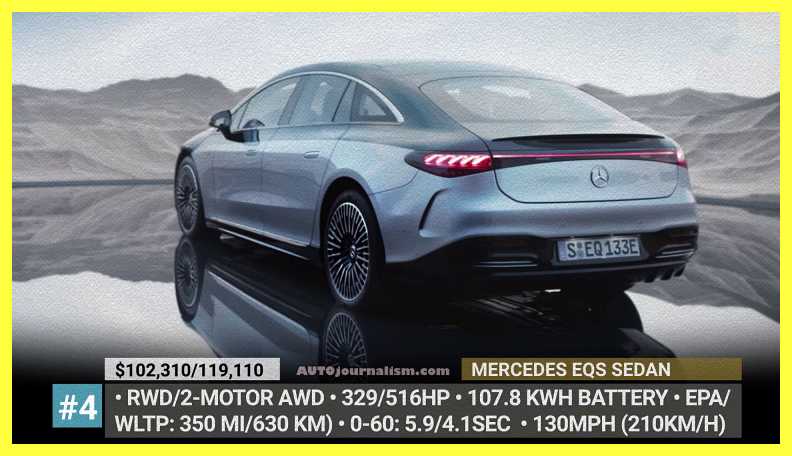 Mercedes EQs Despite the fact that Mercedes-Benz invented the world's first automobile, it is a little late to the premium electric sedan party. However, the german brands' tardiness will not prevent them from setting a new standard in the EV luxury segment. The brand's electric s-class foregoes the traditional sedan profile in favor of a lift-back silhouette with a drag coefficient of 0.2, the lowest of any production vehicle.
The battery pack features a 400-volt design, a capacity of up to 107 kilohertz, and a range of 350 EPA miles. Burmester audio, a panoramic sunroof, 64-color ambient lighting, and a 56-inch hyper screen with three OLED displays wrapped in a solid piece of gorilla glass are all included in the model's cabin. Mars scientists confirmed that hitting the like button boosts your chances of having a Mercedes in the future,
5. 2022 Mercedes-Benz C-Class All-Terrain ( Mercedes Benz 2022 )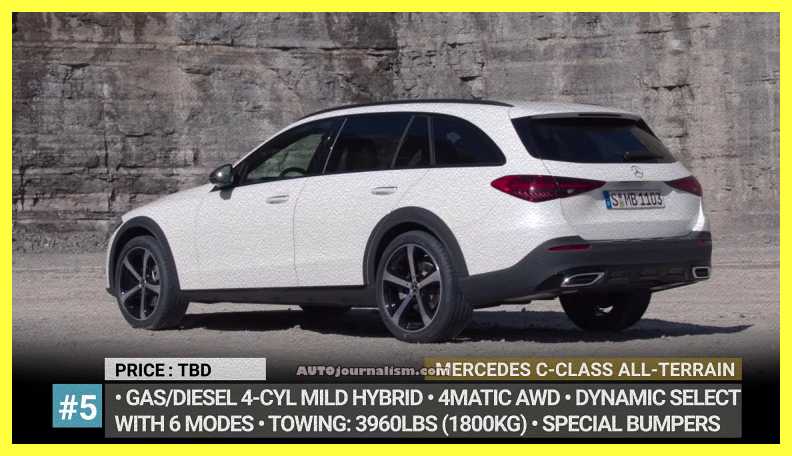 If you can't beat them, become one of them. Mercedes-Benz c-class The 5th generation C-class station wagon has adopted this method in order to compete with SUVs. The first all-terrain member of the family is slightly larger than the normal estate, with an additional 1.6 inches of ground clearance for a total of 7.76 inches of external design. A redesigned front bumper, distinctive 17 to 19-inch wheels, a simulated android guard, and high-gloss chrome identify the model. Mercedes-Benz intends to provide a variety of gasoline and diesel drivetrains for its all-terrain vehicles.
Though they'll all be for cylinders with mild type attack and standard Formatic all-wheel drive, expect a fully digital instrument cluster in the cabin. With all of the seats in place, there is a spacious infotainment area with ambient lighting and avant-garde upholstery. The boot area is 18 cubic feet, and the tailgate opens with a push of a button.
6. 2022 Mercedes-Benz Concept EQT ( Mercedes Benz 2022 )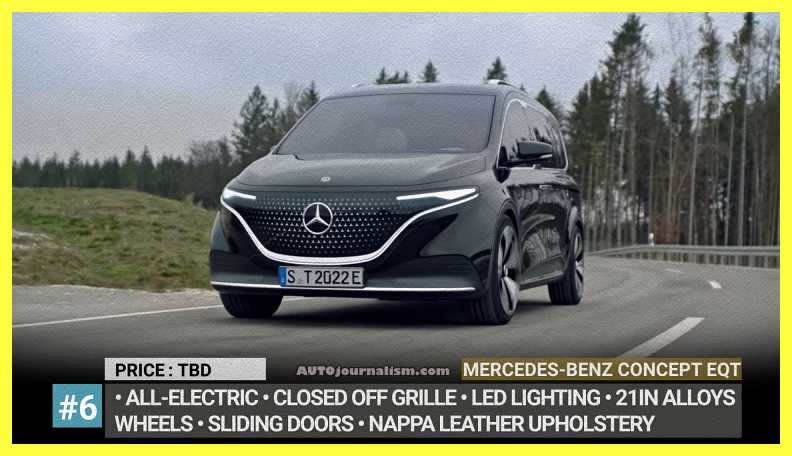 Mercedes-Benz EQT despite popular belief, the very first mass-produced electric car by Mercedes was not the EQC SUV, but rather the 2014 mini MPV b-class electric drive despite the abysmal sales numbers of that people's hauler in 2022, Mercedes hopes to recapture the electric compact van segment by targeting a more sophisticated buyer the all-new EQT has a futuristic closed-off grille with
Sliding rear doors ensure simplicity of access, while white snapper leather seats with gloss trim and a panoramic glass top provide passenger comforts. Of course, MBX infotainment systems with a standalone screen voice assistant and a digital dash are included. While no powertrain data is available at this time, we should expect a range of at least 200 miles.
7. 2022 Mercedes-Benz CLS Class ( Mercedes Benz 2022 )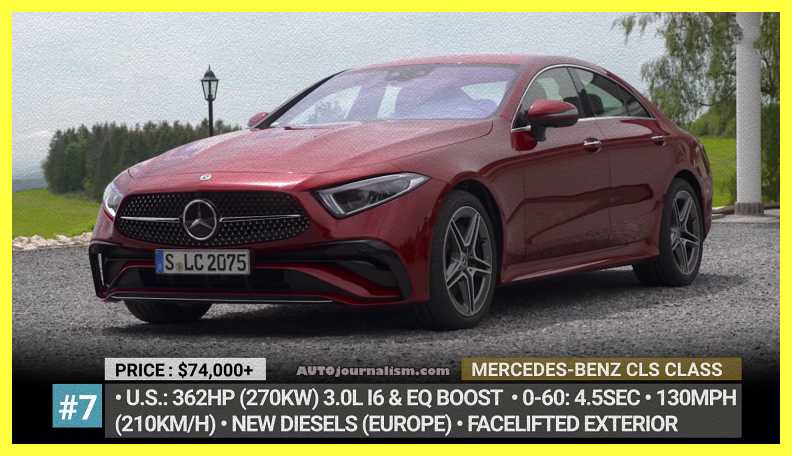 The only CLS option is the 454matic with the mild-hybrid 3 liters 6-cylinder 9-speed automatic and standard all-wheel-drive this drivetrain outputs 362 horses and 369 pound-feet while the eq boost is responsible for an additional 21 hp and 184 pound-feet for this model here the four-door coupe arrives with a few exterior tweaks gets a wider engine portfolio for Europe but offers only one model for American customers with the AMG 53
The revised front apron with stunning air intakes, front splitter, and silver chrome, as well as two louvers on the sides, distinguish the 2022 model. The interior has spectacular open pore brown walnuts and high gloss grey wood trends, which may be coupled with the new two-tone leather upholstery. The widescreen cockpit can be chosen with two 10.25 or 12.3-inch screens as standard.
8. 2022 Mercedes-Benz Citan ( Mercedes Benz 2022 )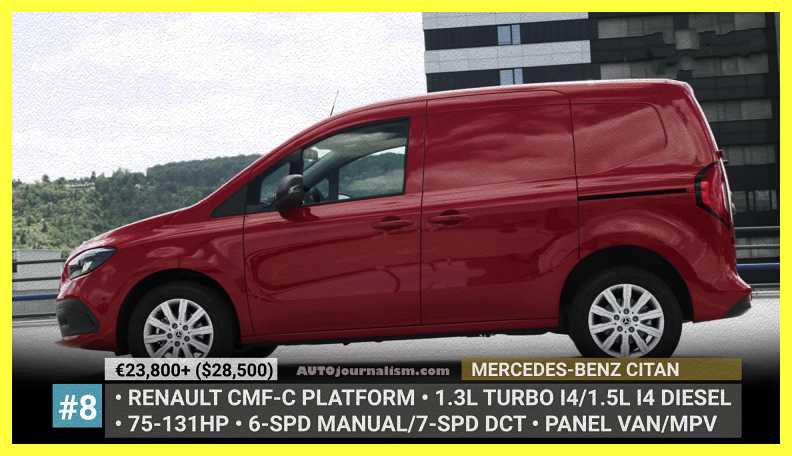 Mercedes-Benz CITAN In 2022, the new generation c-town joins its Renault Kangoo sister on the CMFC platform. Mercedes manages to enhance the vehicle with its high-end style, better quality materials, and standard tech features. The c10 receives the company's characteristic grille, revised bumpers, and b-class-inspired headlights with led units in the upper portion. The defend is available as a cargo model or a c50 MPV label tourer, both with McPherson front and torsion beam rear axles.
however, with special suspension settings, The van has a new dashboard design, 7 engines but infotainment, and plenty of safety features including active lane-keeping and brake aid. Next year, the seton is scheduled to emerge as a fully electric variant with 160 miles or WLPT kilometers.
9. 2022 Mercedes-Benz EQB ( Mercedes Benz 2022 )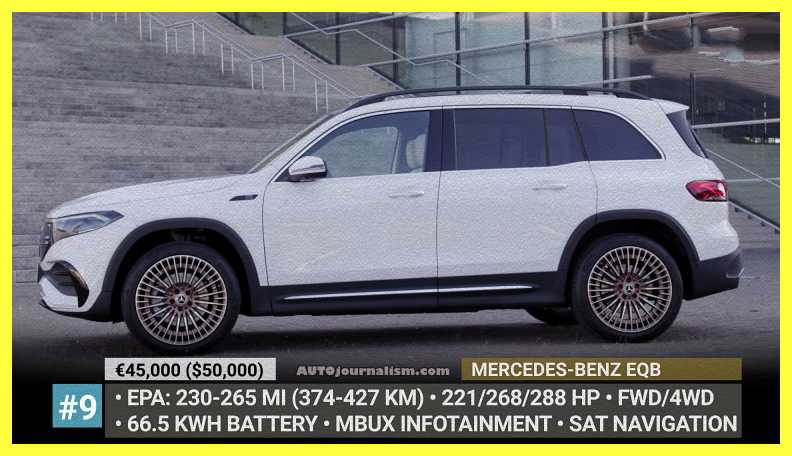 For the time being, the Mercedes-Benz EQB and the battery-powered relative of the GLB class debuts with a usual boxy silhouette, a softer front end, and a blank harsh grill. In China, there is also a spatial EQB AMG line with 288 horses. The battery measures 66-kilowatt hours in size and packs up to 265 EPA miles for all the models.
This SUV has three rows of seats, the back row of which is designed for passengers up to 5 feet and 5 inches tall. The inside inherits the brand Sioux infotainment system, which consists of two 10.25-inch screens for instruments and infotainment. Finally, the stitching and lighting strokes on the consoles are blue to remind you that the crossover belongs to the eq family.
10. Mercedes-AMG GT 63 S E PERFORMANCE ( Mercedes Benz 2022 )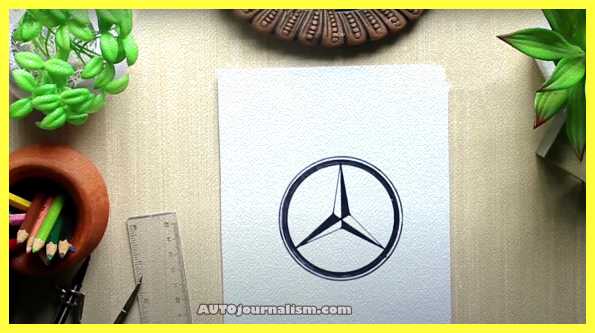 Mercedes gave the world a glimpse into the 2022 model year this summer when it unveiled the AMG GT 63 S E Performance, the company's newest hybrid. The model promises a lot to serious drivers looking for the top of the line; its powertrain generates 831 horsepower and 1082 pound-feet of torque, allowing it to reach 62 mph in 2.9 seconds and 124 mph in under 10 seconds, which is faster than the non-hybrid GT 63 S.
The GT 63 S E Performance represents a significant shift in the sports segment. It's AMG's first plug-in, and it'll kick off a PHEV portfolio from the specialist division that's expected to roll out over the next three years.
The AMG 4.0L V8 Biturbo powers the GT 63 S E Performance. The electric component of the powertrain delivers 94 horsepower on a continuous basis, or a 201-HP boost for up to ten seconds at a time, thanks to a single permanent-magnet synchronous AC motor and a 4.8-kWh battery pack devoted to the rear axle. To access the car's electric efficiency, the hybrid model adds two drive modes to the non-five. The vehicle will include AMG's 4MATIC+ technology and a nine-speed automatic transmission. Air spring suspension with electronically-controlled adaptive dampers, an electronically-controlled limited-slip differential, and carbon-ceramic brakes are among the mechanical highlights. The price has yet to be revealed. The base price of the 2021 GT 63 S is $161,900.
Engine: V8, 4.0 L, 843 Hp, 1470 Nm
Top Speed: 316 km/h
0-100 (km/h): 2.9 s
Electric Range: 12 km
Transmission: AMG SPEEDSHIFT TCT 9G
CREDIT-
Next Topic-
merc3des EQS
Mercedes Benz 2022
Mercedes 2022
So, this is the List of Top 10 Mercedes Benz Cars 2022, Hope you like it and share it with your friends, Thanks for Reading.
NEXT