Top 10 Anti Radiation Missile In The World
Here is the list of Top 10 Anti Radiation Missile In The World, Anti-radiation missiles are meant to detect, track, and eliminate an adversary's radar communication assets and other radio frequency sources, which are commonly found in their air defense systems.
Top 10 Anti Radiation Missile In The World
10. LaiDen-10 ( Anti Radiation Missile China )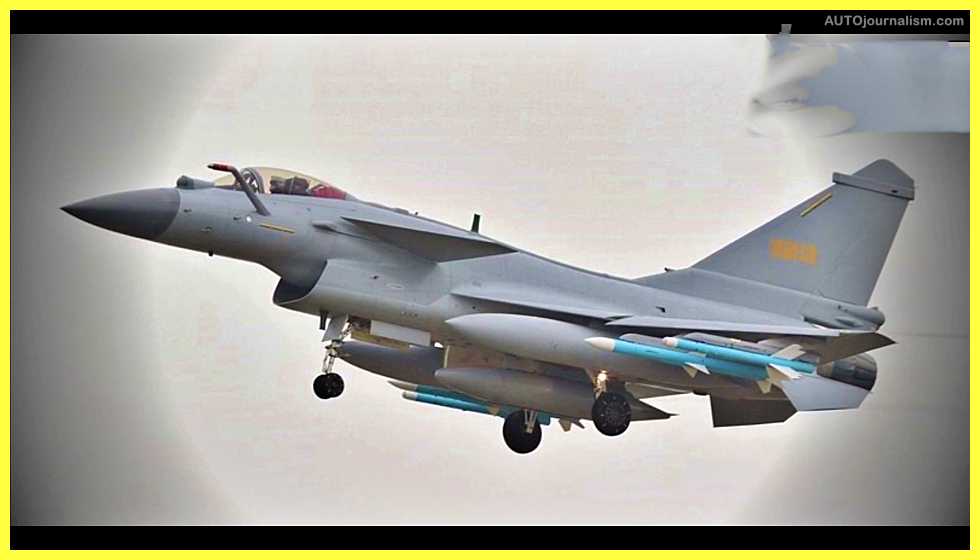 The LaiDen-10 Chinese anti-ship missile is a lightweight air-to-surface anti-radiation missile developed for use by the JF-17 fighter jet. The missile has a maximum range of 60 kilometers and has a precise accuracy of 15 meters when it strikes its target. The ld10 keeps the sd-10a's general aerodynamic configuration.
The missile is fed the approximate location of the highest threat emitter in the defensive system and once it passes the safety distance after launch, it will fly towards the last known point of this seeker and track that specific one. This mode is the only way the missile is able to target specific emitters.
9. Engins Matra AS37 AR Martel ( Anti Radiation Missile France )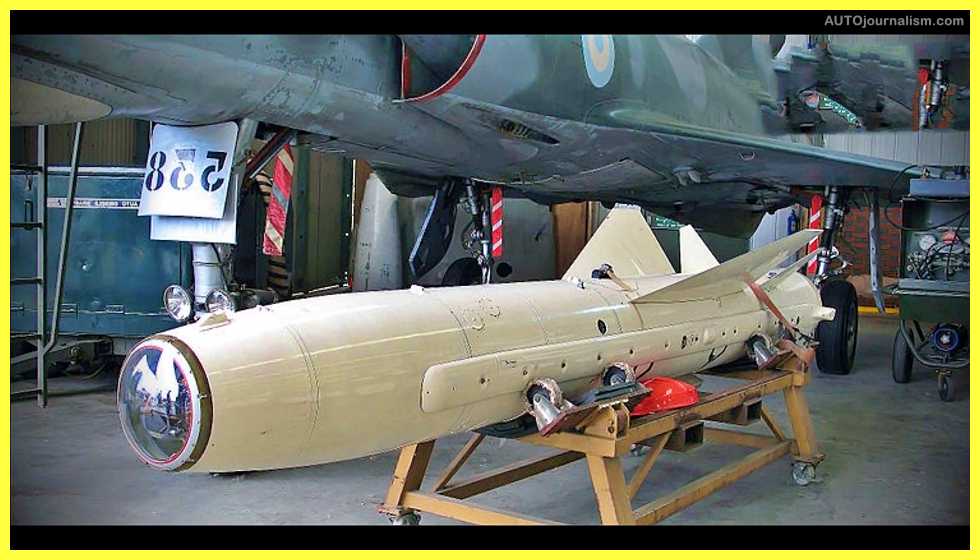 The Matra AS37 is the result of a collaboration between the British firm Hawker Sedalia and Matara in France. The missile was produced in two versions, one with a television guidance system (AJ 168) and the other with a passive radar homing head (AS37). The missile saw service in the French air force and navy, as well as the Royal Navy and Royal Air Force.
It is primarily intended to counter adversary pulse radars. On January 7, 1987, four French Jaguars took off carrying one martel apiece. Three of the missiles did not fire because they were configured to shoot at certain radar wavelengths, but the final one struck SA-6 radar, utterly destroying it.
8. YJ-91 / Yingzhe-91 / Eagle Strike 91 Anti-Shipping Missile ( Anti Radiation Missile  China )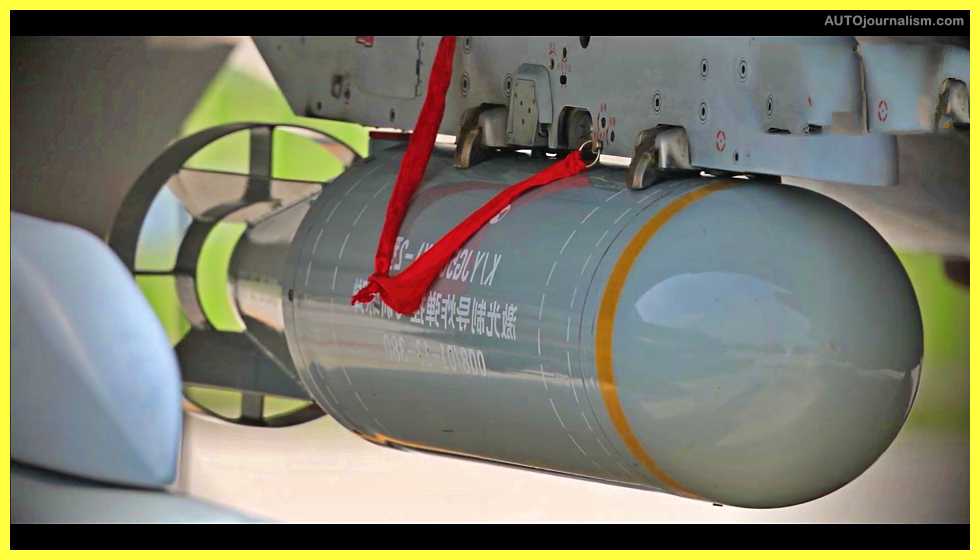 The YJ-91, which is the Chinese counterpart of the KH-31, is the world's third-fastest air-to-surface missile. The anti-radiation variant of the YJ-91 missile employs a large number of shoes to cover the whole radar frequency band. As a consequence, the anti-radiation version of the yj-91 missile has a range of 120 kilometers. The 600-kilogram missile has a cruising altitude of no more than 20 meters above sea level and can reach a maximum speed of Mach 4.5.
7. MAR-1 ( Anti Radiation Missile  Brazil)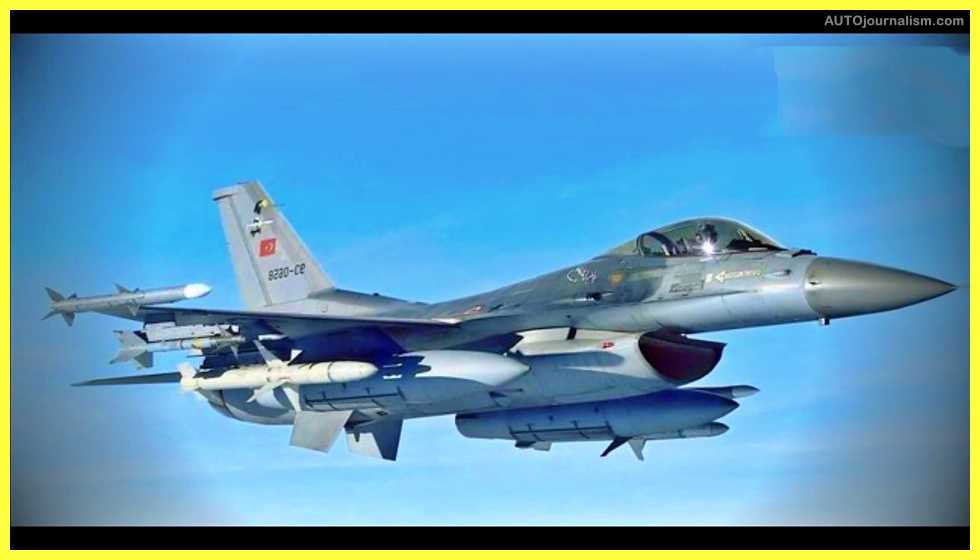 The MAR-1, developed by Brazil's neutron and the Brazilian Air Force's aerospace technology and science department, is an air-to-surface and surface-to-surface anti-radiation missile with ins or GPS capabilities. It has a range of 60 to 100 kilometers in operation. The missile is guided by a passive anti-radiation seeker developed domestically to target several types of land-based and sea-based radars operating in various bands, including high-power surveillance radars, low-power mobility radars, and surface-to-air missiles tracking radars.
The missile is completely ccm capable and employs passive guidance in self-defense or pre-programmed target mode to increase survivability. The missile's airframe is made of composite materials, which minimize radar signature. It is being used by the Brazilian and Pakistani air forces.
6. Chinese CM-102 ( Anti Radiation Missile China )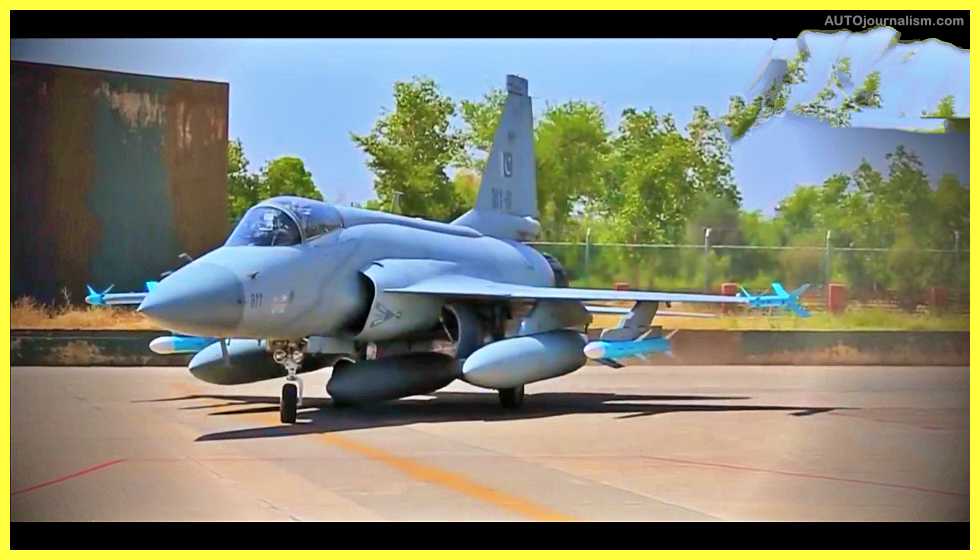 At the China International Aviation and Aerospace Exhibition in 2014, the Chinese cm 102 air-launched supersonic anti-radiation missiles were displayed. It was proposed for export with the JF-17 thunder fighter jet and the JH 7a flying leopard fighter bomber aircraft for air defense suppression.
It has a range of up to 100 kilometers and can carry 80 kilos of explosives with a precision of more than 7 meters. The radiation missile will use passive radar homing with a home on jam GPS or ins. It will also include anti-radar equipment for sophisticated defensive systems, with a seeker frequency range of 0.8 to 20 gigahertz, which is presently the broadest of all anti-radiation missiles.
5. ALARM ( Anti Radiation Missile  UK )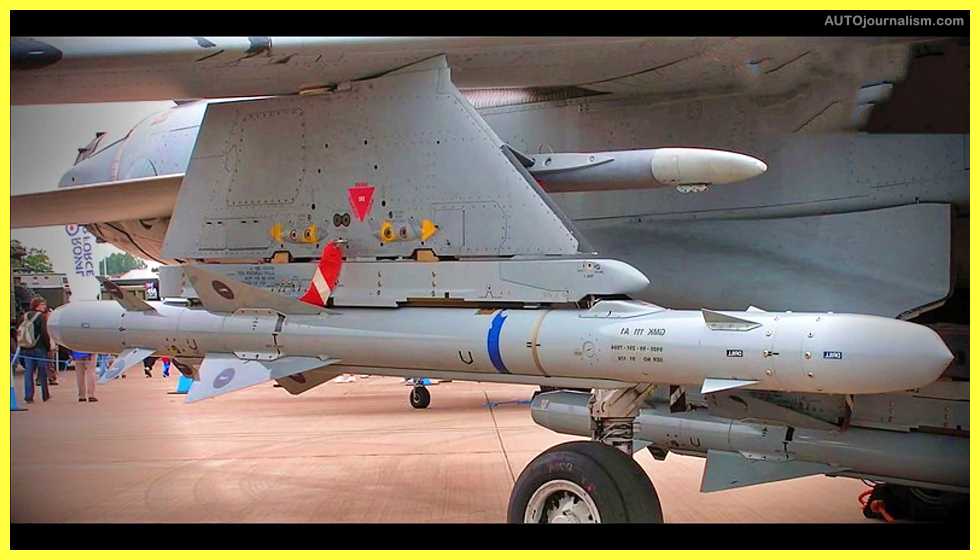 The ALARM is a British air-launched anti-radiation missile that was chosen over the American AGM 88 harm partly because of its unique loitering capability. Today, the ALARM remains one of the most capable anti-radiation missiles available. It uses a passive radar seeker that allows it to autonomously home in on enemy radar. It also has a high explosive warhead with a laser fuse that will set off the warhead before impact, increasing the chance of destruction.
the radar dish, as well as the equipment on the ground The effective range is said to be 45 kilometers, although the maximum range may be 93 kilometers. The missile was launched by the United Kingdom and Saudi Arabia. The warning was used in the first Gulf Conflict, the Kosovo war, the invasion of Iraq in 2003, and the Libyan attacks in 2011.
4. Kh-31P ( Anti Radiation Missile Russia )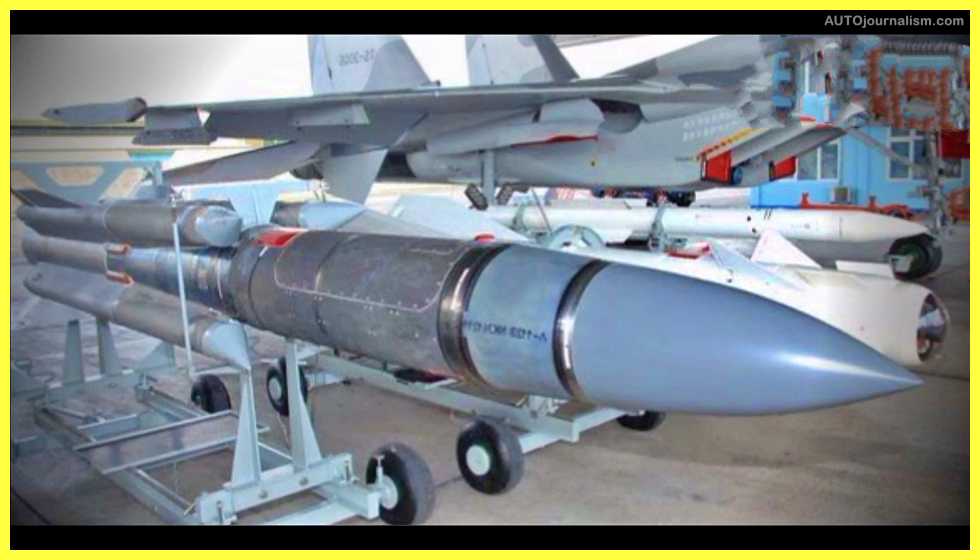 The Kh-31P is a medium-range supersonic anti-radiation missile with numerous variations meant to defeat enemy air defenses. It has a high supersonic speed thanks to the usage of a scramjet with a built-in booster. It's primarily known as an anti-radiation missile, although it also comes in anti-shipping and anti-drone variants. It is fitted with a 110 kilograms multiple charge multi-purpose warhead and uses a solid-fuel rocket in the initial stage from a jeet for the rest of the trajectory, pushing speed up to 2520 kilometers per hour. The missile is intended for engaging radar stations of air defense systems from distances of up to 250 kilometers with the carrier aircraft flying at 1.5 mac and 15 000 meters of altitude.
The guidance system of the KH-31pd, a longer-range version of the kh-31p, combines an inertial navigation system and a broadband passive radar seeker. The seeker can operate in several homing modes, including automatic search and external control modes, and the missile can perform an evasive 10-gram pull-up maneuver if irradiated by enemy radar.
3. AGM-88E Advanced Anti-Radiation Guided Missile (AARGM) ( Anti Radiation Missile  USA )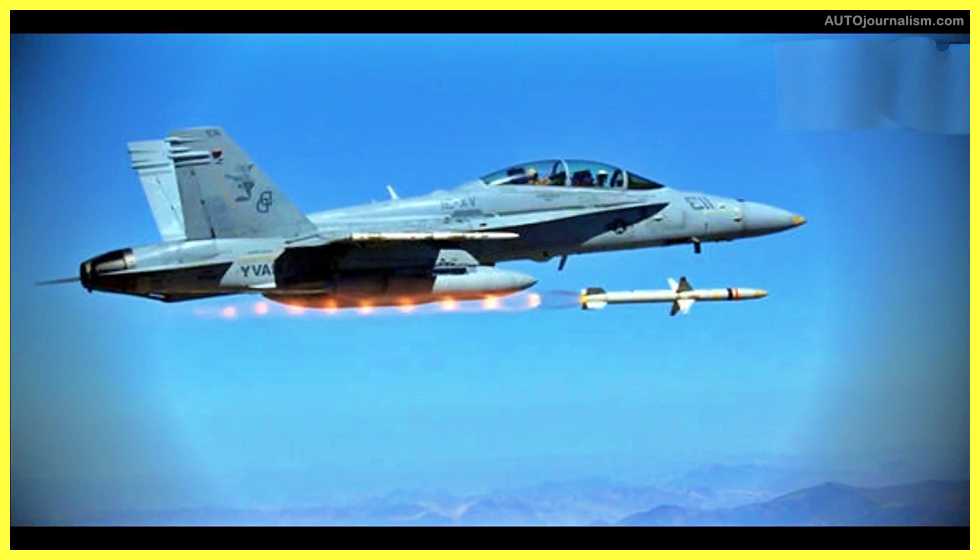 The AGM 88E is an orbiting ATK-developed medium-range air-to-ground missile. Its primary mission is to strike enemy air defenses. The missile may engage relocatable integrated air defense targets and other targets with shutdown capability within a range of 60 nautical miles while moving at Mach 2. Additionally, the missile's fire-and-forget feature permits weapon engagement at adequate standoff ranges.
It has a sophisticated multi-sensor system that includes a millimeter-wave terminal seeker, an advanced anti-radiation homing receiver, and a GPS or ins system that allows it to attack classic and advanced enemy air defense targets as well as non-radar time-sensitive strike targets swiftly. The AGM 88 is compatible with the F-18 and Tornado ECR aircraft, as well as the F-35 ea6b and F-16 aircraft.
2. Anti-radiation missile Kh-58 USKE ( Anti Radiation Missile Russia )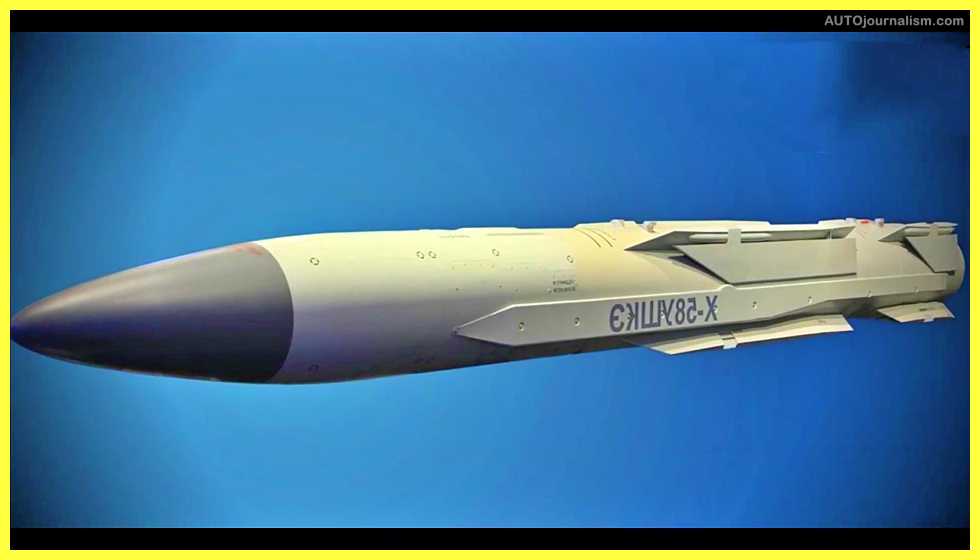 Reducer state machine-building design bureau created an anti-radiation missile to combat the radar infrastructure of the hawk Nike Hercules Patriot and other surface-to-air missile systems.
The supersonic missile is equipped with a passive radar homing head and an autonomous control system based on a platform-independent navigation system. It may be fired from catapult launchers mounted on the exterior stations of current aircraft such as the mig-35, su-30mk, su-32, and su-35. The kh-58sk missile has a maximum range of 245 kilometers and weighs 650 kilograms with a 149-kilogram high explosive payload.
1. Rudram-1 ( Anti Radiation Missile India )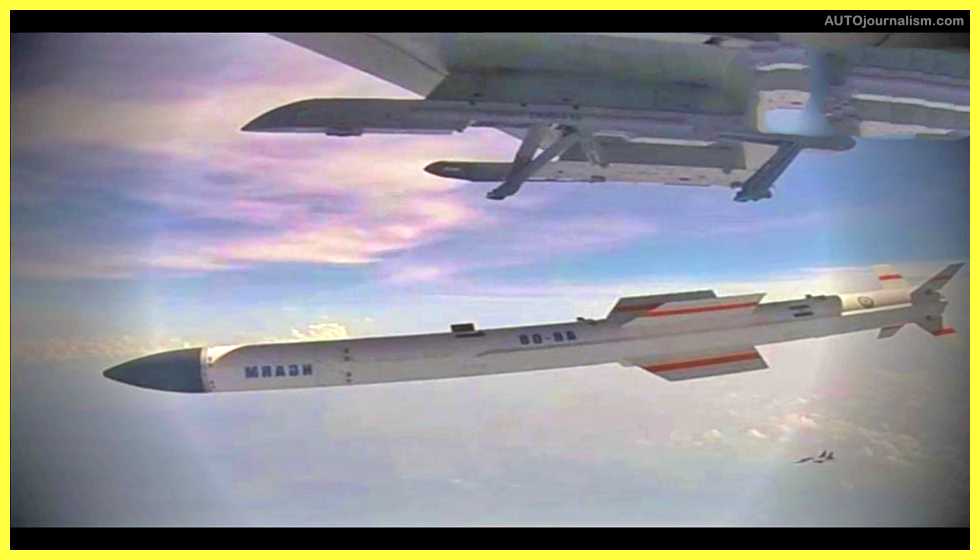 Rudram-1 is India's first indigenous air-to-surface anti-radiation missile. It was designed and developed by the defense research and development organization and is primarily intended for the suppression of enemy air defenses. It can be launched from a wide range of altitudes with a long standoff distance and is capable of destroying enemy surveillance radars, tracking, and communication systems. The missile will include a millimeter-wave seeker capable of lock-on before launch and lock-on after launch modes and will transmit on frequencies of 30 gigahertz and higher. The inertial navigation system is used in conjunction with GPS or NAVIC satellite guidance to provide mid-course guidance.
Officials said the missile has an operational range of more than 100 kilometers based on launch parameters from the fighter jet missile can be launched from altitudes of 500 meters to 15 kilometers and speeds of 0.6 to 2 mac and can strike accurately even if the radiation source switches off in between. The technology has been tested on a Sukhoi 30 mki fighter jet, but it can also be modified for use on other fighter jets.
Read also: Top 10 Upcoming Us Missiles
List of all Car Segments in the World (Classification)