Top 10 Anti-Submarine Warfare Helicopters
here is the list of Top 10 Anti-Submarine Warfare Helicopters, Anti-Submarine Warfare (ASW) helicopters' primary mission is to protect the fleet from hostile submarines. Varied helicopters serve different functions, but when it comes to anti-submarine warfare helicopters, their primary function is to defend the fleet from enemy submarines. They are commonly deployed by naval forces as a method of countering them at great ranges. these helicopters have advanced sensors and are equipped with missiles and torpedoes to monitor and hunt down enemy ships. Anti-submarine warfare helicopters frequently execute anti-shipping and search and rescue missions. These helicopters are equipped with sophisticated sensors and are armed with missiles and torpedoes to track and hunt down enemy boats or submarines, so among all the ASW helicopters in service, Today, we will present the top ten most powerful and best of them all, so without further ado, let's get started.
List of Top 10 Anti-Submarine Warfare Helicopters
10. Z-9EC ( Submarine Hunter Helicopter )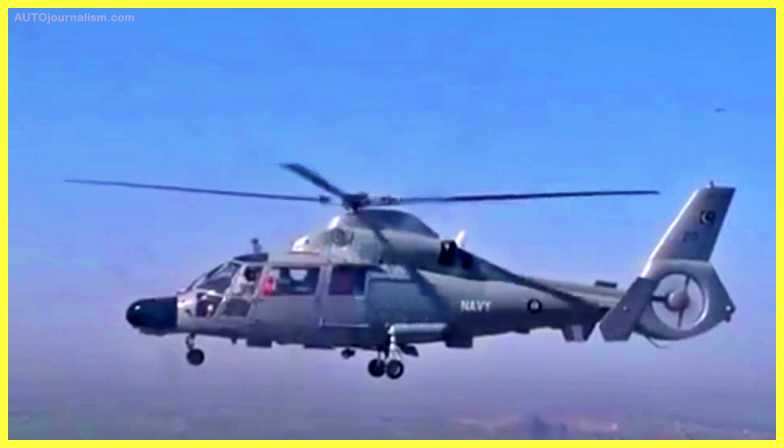 Country: (China)
Naval anti-submarine warfare aircraft that is simple to use It is a development of the Harbin z-9, and the Z-9EC is a ship-borne anti-submarine warfare helicopter primarily equipped with advanced dipping sonar system torpedo and searching radar for an anti-submarine mission; however, it can also be used for search and rescue SAR missions due to its sophisticated target detection system weapon system and avionics system. The z9 e C has a strong fighting capacity. The Z-9EC extends the host platform's operational range.
While meeting the demanding requirements of modern ASW warfare, it can remain airborne for 2.27 hours. The Xena and EC is a 4-ton class helicopter powered by two Turbomeca Arriel 2c turboshaft engines. It has a composed material airframe, a spacious cabin, a large load, and high-performance. It has a maximum range of 427 kilometers and a service ceiling of 4.5 kilometers.
9. SH-2G Super Seasprite ( Submarine Hunter Helicopter )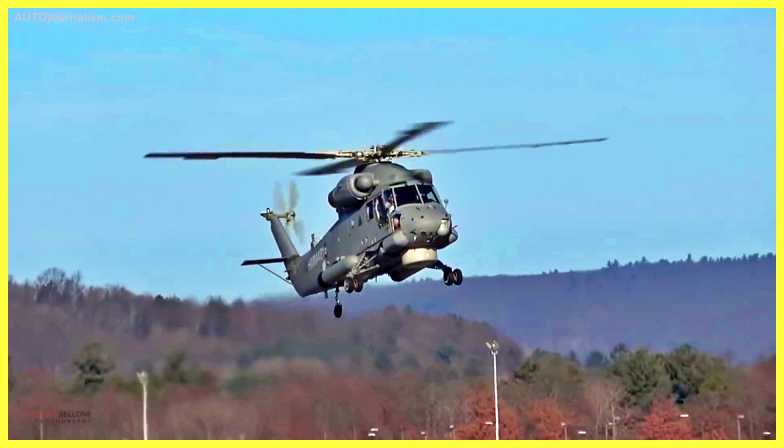 Country:  (USA)
which is an anti-submarine warfare helicopter developed by Kaminoan the cabin SH-2G Super Seasprite bride is an anti-ship based helicopter with anti-submarine anti-surface threat capability including over-the-horizon targeting this helicopter can carry a variety of weapons such as the AGM 1/1 by penguin anti-ship missiles and Raytheon AGM-65 Maverick air-to-surface missiles MK 50 torpedos and radar-guided improved Various machine guns, such as the m60 or m134 Gatling gun, can be carried. The super sea sprite can be outfitted with a multimode radar fli our system active dipping sonar sonobuoy and active processing unit.
The helicopter's anti-ship observation and targeting capabilities are provided by the Northrop Grumman L and sixty-six HP multimode radar. The sh t G is powered by General Electric t 700 GE 401 engines, with top and cruise speeds of 200 77 km/h and 222 km/h, respectively. This anti-submarine helicopter has a range of 1,000 kilometers and can fly at a maximum height of six to two kilometers.
8. S-70B SEAHAWK is an ASW/ASuW helicopter ( Submarine Hunter Helicopter )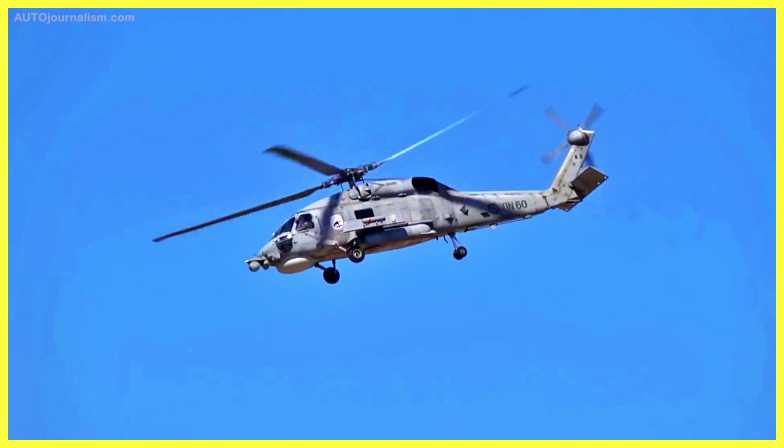 Country: ( USA )
The S-70B SEAHAWK is an ASW/ASuW helicopter built by Sikorsky Aircraft and Stratford. The helicopter performs all-weather surveillance, search and rescue, anti-surface and anti-submarine warfare, as well as strike warfare. The Sea-Hawk's main radar is the Raytheon a and ApS 124 search radar. It is outfitted with a Sikorsky tsunami launcher on the port side of the cabin, an RR 84 receiver au is one acoustic processing unit, and an RN 146 on top position indication.
The S-70B helicopter is outfitted with a search radar, sonobuoy launcher, dipping sonar, towed magnetic anomaly detector, acoustic processing unit, forward-looking infrared (FLIR), and countermeasures.
The helicopter also carries the Hellfire air-to-surface missile to strike quick attack craft and small arms ships in the position of a submerged submarine the Seahawks anti-ship missile as the AGM 1 190 penguin from Krantz Berg of Norway The Seahawk is powered by two General Electric t700 ge 401 C turboshaft engines with a total output of 3,400 shaft horsepower. The maximum and cruise speeds of this helicopter are 330 km/h and 270 km/h, respectively, while the range in service ceiling is 592 kilometers and three-point six-two kilometers.
7.  Westland SH-3 Sea King ( Submarine Hunter Helicopter )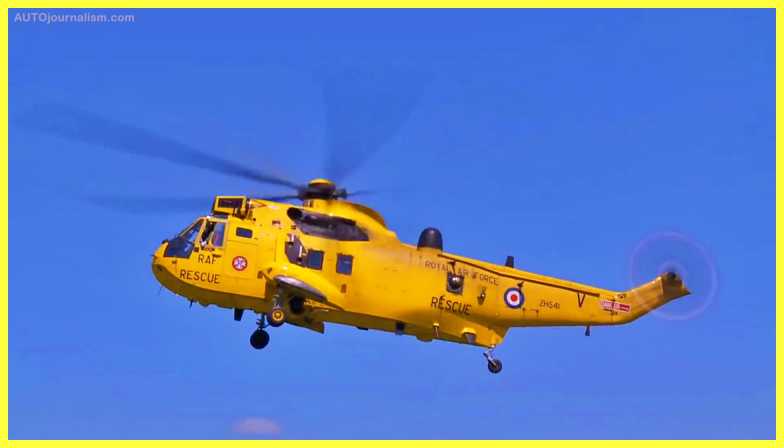 Country:  (USA)
This is a license-made British version of the American Sikorsky as 61 helicopters produced by Westland helicopters The ASW aircraft is outfitted with two different types of maritime markings. MK 2 2 smoke floats and a mini Sinhalese provided by ultra electronics bae systems type 2016 sonar with an AQ s 902 GD s acoustic signal processor allow for dipping sonar operations to a depth of 700 feet.
The helicopter can carry four torpedoes, either 80 k MK 46 with a 244 s or BAE system stingray torpedoes, as well as four MK 11 def charges and two anti-ship missiles. The MBDA sea eagle, also known as the exercise sea eagle, is an all-weather, fire-and-forget sea-skimming anti-ship missile with a range of 100 kilometers. The Westland searching is guided by an inertial navigation system with active radar homing. It is powered by two Rolls-Royce Gnome H 1400 turboshaft engines, each producing 1,400 shaft horsepower. Its top speed is 208 km/h. The Westland Sea King has a service ceiling range of 1230 kilometers and a range of 3.04 kilometers.
6. Ka-27PL ( Submarine Hunter Helicopter )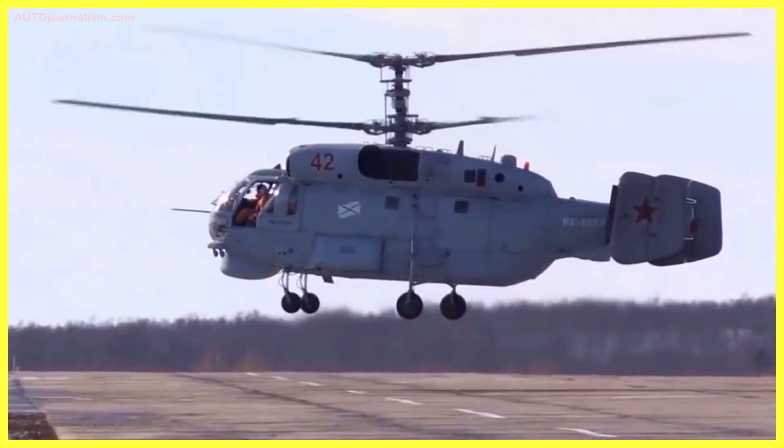 Country:  (Russia)
The Ka-27PL, also known as the helix by NATO, is a combat helicopter created for the Soviet Navy and presently in service in several nations, notably Russia and Ukraine. China Vietnam India and South Korea The helicopter's mission is to detect, track, and destroy submerged submarines at depths of 500 meters while traveling at speeds of up to 75 km/h at any time of year and in any weather condition. The helicopter is outfitted with a radar system for navigation and detection of surface submarines as well as responder beacons. The helicopter can launch torpedoes and anti-submarine missiles, as well as PLAB-250-120 anti-submarine bombs and OMAB bombs. The Ka-27 has a range of around 900 kilometers.
In addition, the chopper contains a magnetic anomaly detector or ma D, and an aerial receiver to detect and work sonar buoy radio broadcasts. The helicopter is armed with one homing torpedo, one torpedo rocket, ten PLA b2 50-120 bombs, and two 200-meter AV bombs. It has a heated torpedo bay, which ensures the dependability of weapons under cold weather situations. The ka-27 helicopter is powered by two TV 3-1-1 7 km terrible shell engines. With this power, it can reach a top speed of 270 km/h, although its cruise speed is 230 km/h. It has a maximum range of 980 kilometers and a service ceiling of 5 kilometers.
5. AgustaWestland AW159 Wildcat ( Submarine Hunter Helicopter )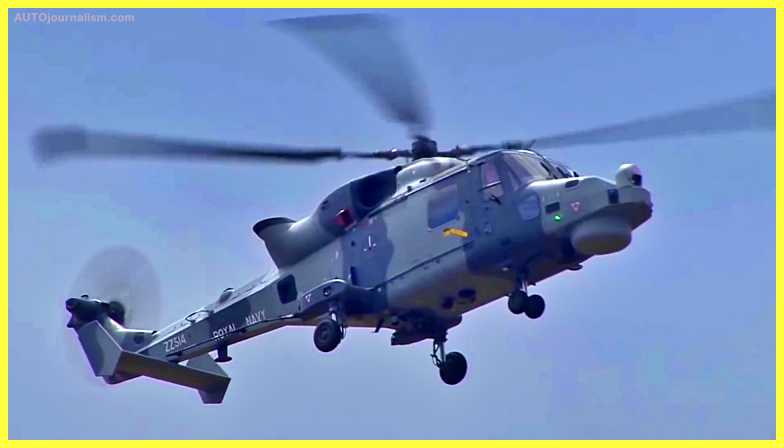 Country:  (United Kingdom)
previously known as future connections and links The Westland Super Lynx Wildcat is an enhanced variant of the Westland Super Lynx military helicopter developed for battlefield utility search and rescue, anti-surface warfare, and anti-submarine tasks. Thales Group provides several parts of the aw159 avionics, and the helicopter is outfitted with the bowmen communication system, which allows data like targeting and voice communications to be safely and smoothly sent to friendly troops.
The helicopter may carry crb7 or other onboard rockets, as well as Thales Martlet lightweight multi-role air-to-surface missiles. It can also carry lightweight anti-ship missiles, which are excellent against small boats and quick assault craft. Both of these missiles may target ships and ground targets, and the naval version can carry stingray torpedoes or depth charges. This helicopter is powered by two 2 L HTC CTS 804 turboshaft engines that produce 1361 shaft horsepower each. Its cruise speeds are 311 km/h and 291 km/h, and its range and service ceiling are 777 kilometers and 4.5 kilometers, respectively.
4. Z-18F ( Submarine Hunter Helicopter )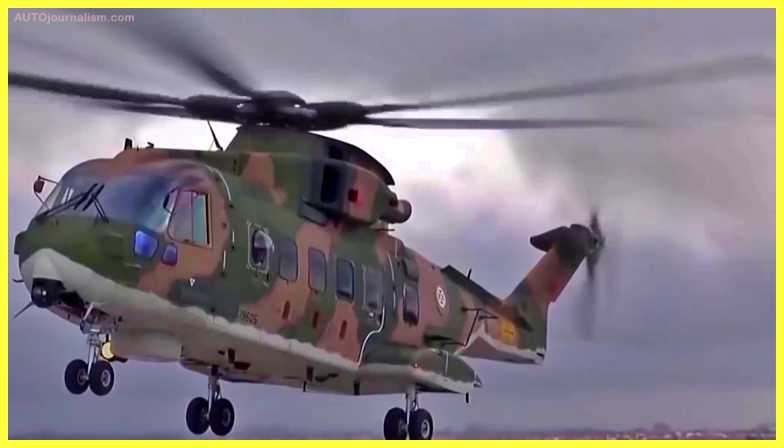 Country:  (China)
The Z-18F is an anti-submarine derivative of the Charlie aircraft business group's Z-18 medium leap helicopter. The Z-18F is outfitted with an electro-optic infrared sensor, a dipping sonar, and a chin-mounted survey search radar. It can carry up to 32 sonobuoys as well as four yu7 lightweight ASW torpedoes and four yj9 anti-ship missiles. It features a noticeable chin-mounted surface search radar, and it is likely that the aircraft, like the KA 28 in service with the PLA Navy, is outfitted with a datalink, allowing
It will be used to target long-range anti-ship cruise missiles launched from frigate or destroyer escorts in third-party mode. The Z 18 is powered by three W Z engines that provide roughly 1750 shaft horsepower each. The maximum and cruise speeds of this helicopter are 336 km/h and 265 km/h, respectively. The range and service ceiling of the helicopters is 900 kilometers and 9 kilometers, respectively.
3. NH industries HF and NH90 ( Submarine Hunter Helicopter )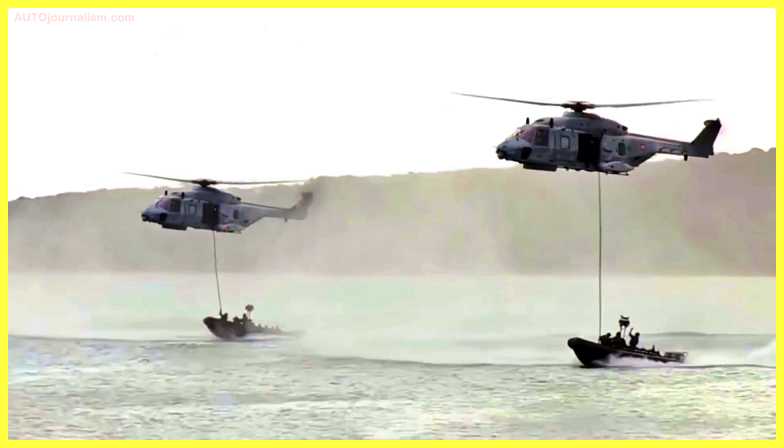 Country:  (France / Germany / Italy / Netherlands)
which was created in collaboration between France, Germany, Italy, and the Netherlands This helicopter is a medium-sized multi-role military helicopter with an engine that was designed in answer to NATO specifications for a battlefield helicopter that could also operate in maritime conditions. This helicopter was designed for autonomous anti-submarine and anti-ship missions. A 360-degree search radar dipping sonar forward-looking infrared magnetic anomaly detector, as well as electronic surveillance measures, are part of its sophisticated mission package. According to Airbus helicopters, the nh90 is capable of all-weather day and night operations, even at high seas periods. The nh90 has the lowest radar signature in its class, owing mostly to its diamond-shaped fuselage.
The helicopter is capable of carrying two mu 90, MK 46, or stingray ASW torpedoes. A pair of turboshaft engines with Rolls-Royce Turbomeca RTM 322 or General Electric T 700 powerplants provide propulsion. This helicopter's maximum cruising speed is 300 km/h, and its range in service ceiling is 800 kilometers and 6 kilometers, respectively.
2. AgustaWestland AW101 ( Submarine Hunter Helicopter )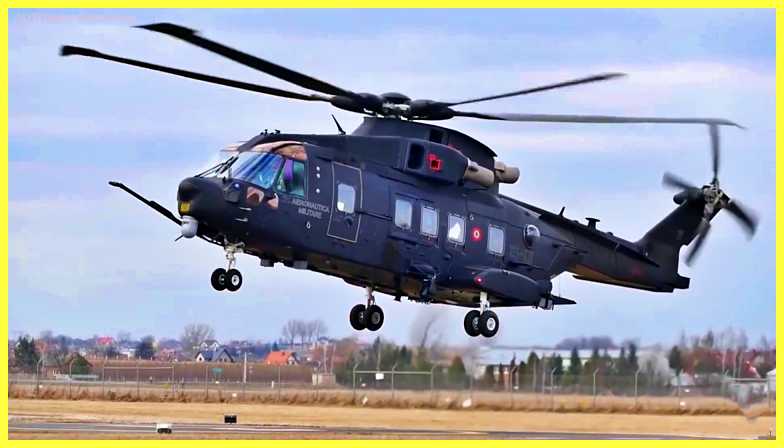 Country:  (Italy / United Kingdom)
It was developed in response to national requirements for a modern naval utility helicopter by a joint venture between Westland Helicopters in the United Kingdom and Augusta in Italy. The aw101 helicopters configured for autonomous ASW and ASUW missions integrate a mission system composed of dipping sonar sonobuoys and an electronic warfare suite. The aw101s navigation system contains a GPS receiver and inertial navigation system VHF omnidirectional radio range instrument landing system ta Acan and automatic direction-finding the mk1 and mk2 e are fitted with a Doppler velocity system that offers relative ground velocities
The helicopter's arsenal has four torpedoes or def charges, and it may also be outfitted with anti-ship missiles. air-to-air missiles surface-to-surface missiles rocket launchers and gun systems It is powered by three simple rules. The helicopters' maximum and cruise speeds are 309 km/h and 278 km/h, respectively, powered by Turbomeca RTM 300 2201 turboshaft engines with 2100 horsepower each. The aw101 can reach an altitude of 833 kilometers and 4.5 kilometers.
1. MH-60R Seahawk ( Submarine Hunter Helicopter )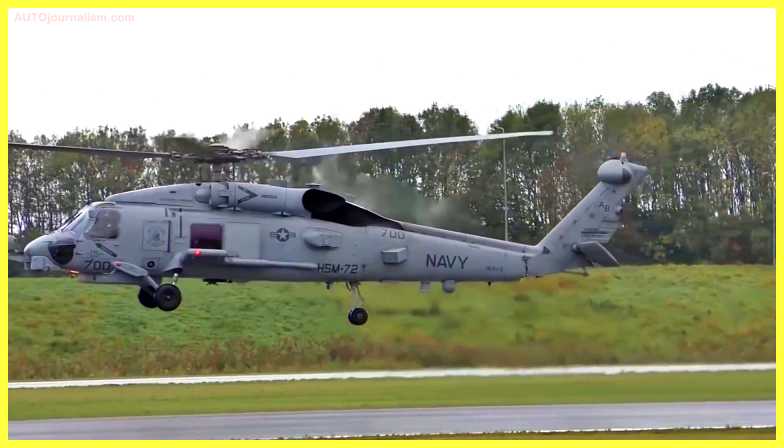 Country:  (USA)
This is a multi-mission helicopter deployed by the United States Navy and produced by Sikorsky Aircraft. It is regarded as the world's most sophisticated maritime helicopter and is capable of a variety of duties, including anti-submarine warfare. surface-to-surface warfare The helicopter is outfitted with a zone of we launcher and array thean a and a – as 22 for search and rescue, surveillance, communications relay, and vertical replenishment for anti-submarine warfare operations. advanced low-frequency dipping sonar in the air.
The helicopter's four weapon stations may be outfitted with a variety of weaponry, including Lockheed Martin AGM-114 Hellfire anti-surface missiles for anti-submarine warfare. The mh-60r is capable of transporting up to 380 kilometers of k-50 or mk46 active or passive lightweight torpedoes. The helicopter is propelled by two 1425 kilowatt general electric t700 ge 401 C turboshaft engines. The internal self-sealing fuel tanks hold 2,200 30 liters. The helicopter's maximum and cruise speeds are 267 km/h and 168 km/h, respectively, while the range and service ceilings are 834 and 3.4 kilometers, respectively. With that, we've arrived at the conclusion of our post for today, thank you for reading.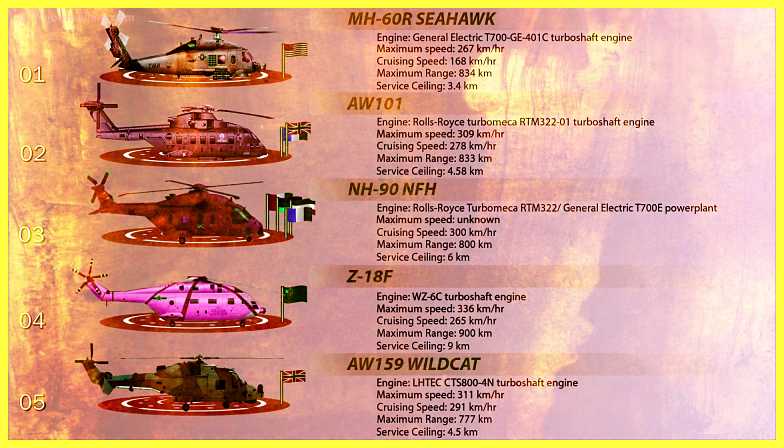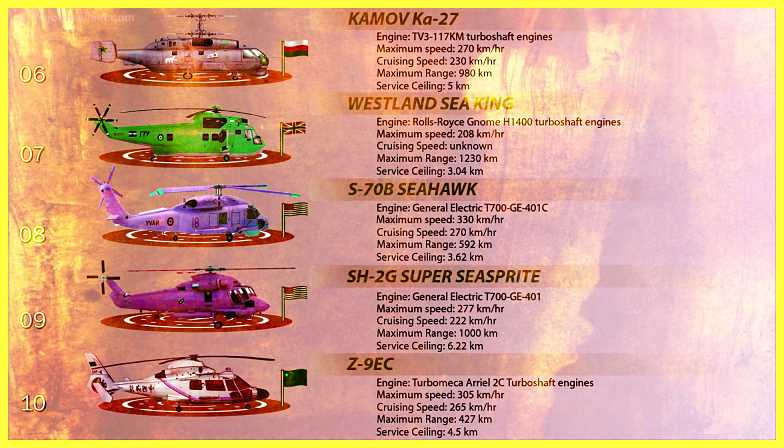 thoughts –
The AS-366 PANTHER is the FRENCH original (the Z-9C is a Chinese licensed from France Aérospatiale – now Airbus Helicopters- but less good than the PANTHER). I saw it fly when it was a prototype near my parents' house (4 km away only). The first chopper is capable of circling and flying for a few seconds on the back. The first multi-role helicopter with a Malika M-33 engine and electronics can save more than 5 preprogrammed flight plans. This machine can launch porticoes as well as Exocet air-to-surface missiles (which had a high kill rate during the Falkland War), anti-tank Tow (UK) or Hot (FRA/GER), air-to-air Mistral guided laser missiles, rocket pods, or a 20 mm GIAT cannon, and transport up to 8 personnel.