List of Top 10 Best Electric Boats And Yachts In The World (PDF)
Here is the list of all Top 10 Best Electric Boats And Yachts In The World, while a significant majority of water vessels are powered by diesel engines with sail power and gasoline engines also popular boats powered by electricity have been used for over 120 years so in this article we will discuss Top 10 Best Electric Boats And Yachts.
10. Alfastreet Marine 28 Cabin Electric Boat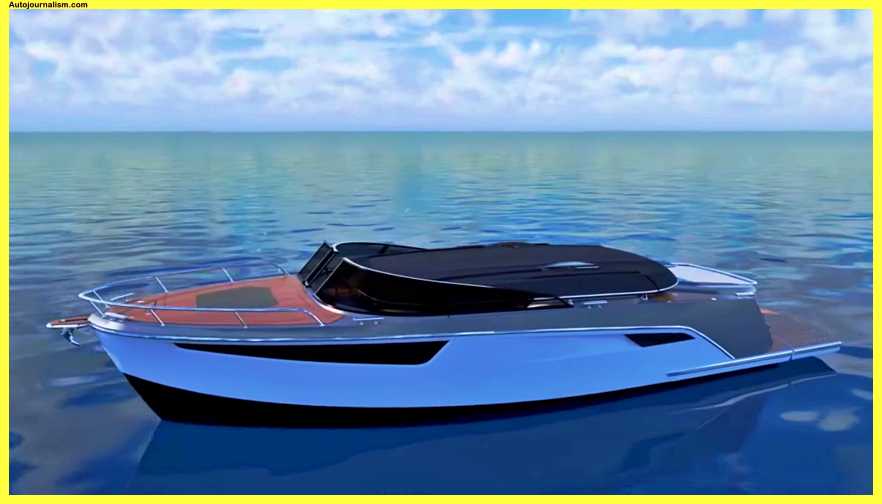 Now a familiar sight on the Thames, where their exquisite lines may be seen, these Slovenian-built boats Although the majority of them are available with powerful Patrol outboard or Stern Drive engines for rapid Coastal crossings, their big communal cockpits and innovative lifting hard tops make them perfect for Lazy Days afloat. Additionally, Alpha Street provides factory-fitted electric versions of all of its models for inland use that are intended for slow-speed displacement cruising rather than rushing about at the top of the range's top speeds. These versions are built for gliding along silently at five to six knots with no emissions. Cabin on Alpha Street 28 cabin, as in the case of the Alfastreet Marine 28 Cabin Electric Boat, which has twin 25 kWh batteries and twin 10-kilowatt motors for an estimated cruising range of 50 NM at 5 knots.
9. Arc One Electric Speedboat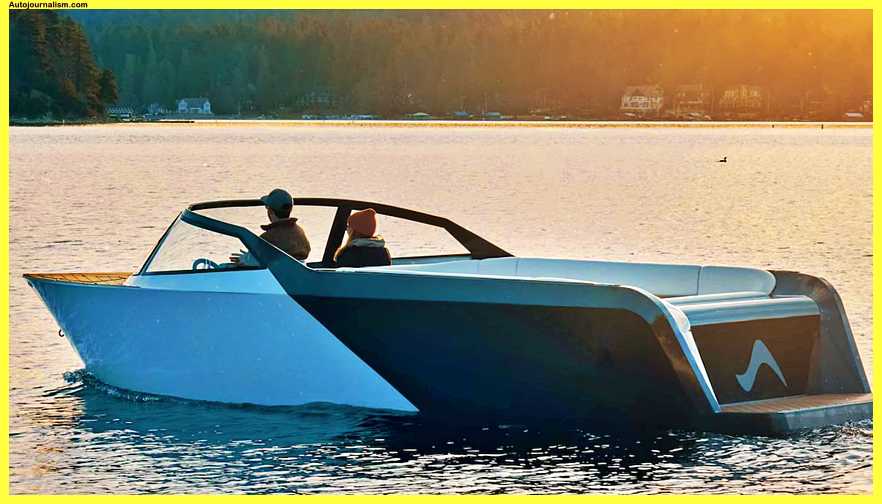 Ski boats are all about instant-on torque to punch you out of the hole and leap on the plane new California startup Arc vote company is ensuring its upcoming Arc one ski boat will do just that courtesy of its honking 350-kilowatt electric motor in case you're wondering that the equivalent of 475 horsepower or around twice the juice on tap in the highest capacity Tesla Model S it also means a top speed of 40 miles per hour and enough amps to keep you skiing or wakeboarding for up to five hours the aluminum hauled 24 footers with seats for 10 is the first offering from Los Angeles-based Arc which is being headed up by Tesla's former head of manufacturing.
8. Axopar 25 Electric Boat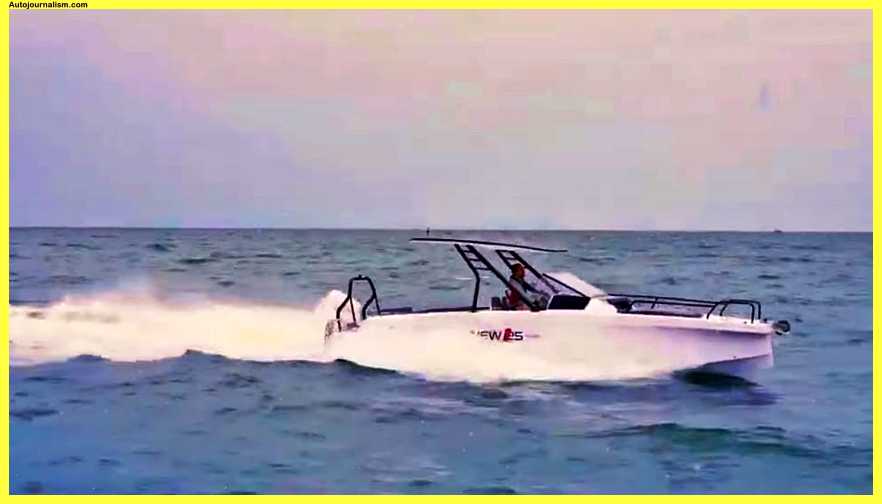 arguably more telling than all of the above was axopar's first foray into the Electric market with a battery-powered version of its popular axopar 25 powered by evoy's new 300 horsepower electric outboard motor linked to two 63 kilowatt hour creasal batteries mounted under the deck it is the first mass-market Sportsbook to offer an electric alternative to its usual Patrol options using exactly the same stepped Hull as normal with all the usual fixtures and fittings including the small cuddy cabin up front it can match the patrol boats 50 knot top speed and is an acclaimed range of 50 NM at between 22 to 30 knots.
7. Boesch 750 Portofino Deluxe Electric Boat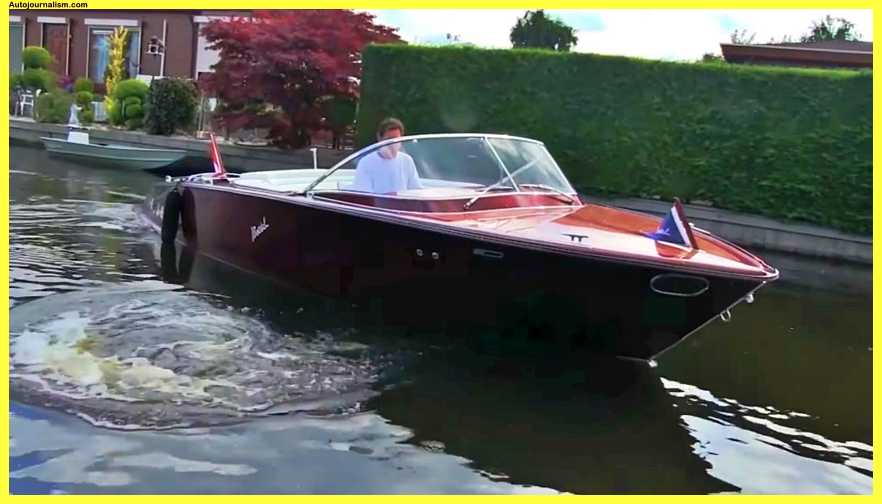 Since 1910, the Swiss-based Boesch 750 Portofino Deluxe exclusive yard has been producing elegant Retro Sports boats for lake and ocean use. All of its vessels utilize a traditional mid-mounted engine with a Straight Shaft propeller and Rudder steering for maximum dependability and a flat trim angle, making them suitable for use as ski boats. Only models up to 25 feet are offered with electric engines in the current range, which consists of six models ranging in size from 20 feet to 32 feet. The top-of-the-line electric model, the Bose 750 Portofino Deluxe, has twin 50-kilowatt Pectronic Motors that provide a top speed of 21 knots and a range of 14 NM.
6. Candela C-8 Electric Boat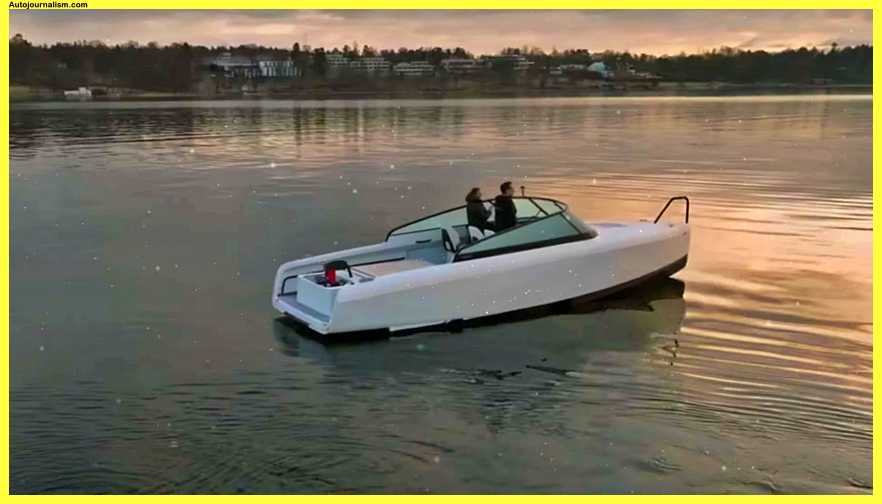 with a claimed range of 50 NM at 22 knots overnight accommodation for two and a more robust deep V foiling Hull this new Candela C8 could be the game changer we were waiting for whereas the Candela C7 looked oddly dated for such a high-tech vote the C8 has a purity of line to it that's fresh modern and distinctive with its vertical bow slender beam and subtly contoured topsides free of Scoops slats or unnecessary styling lines it has a paired back Simplicity to it that oozes confidence it doesn't need to shout for attention because every pair of eyes will be glued to it the minute it rises onto its foils and flies silently past Nothing but a lingering aura of amazement was left by the assembled onlookers.
5. Cosmopolitan 66 Electric Yacht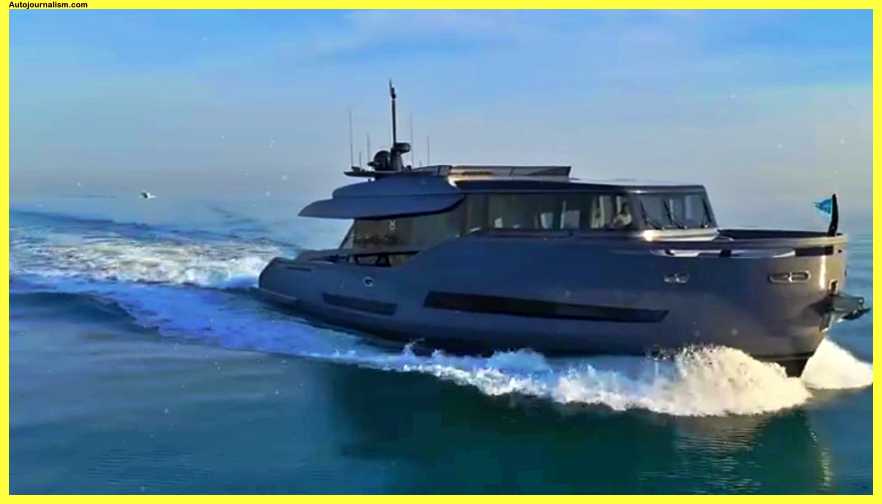 newcomer Cosmopolitan Yachts is hoping to shake up the market for eco-friendly motorboats with a striking new 66-foot or 20.1-meter solar-powered catamaran called The Cosmopolitan 66. an all-aluminum multi-hull design A maximum beam of 35 feet or 10.67 meters gives the Cosmopolitan 66 a sizable amount of interior room. the outside deck spaces are just as generous with entertainment Terraces 4 and aft as well as wide side decks and a huge almost Square flybridge.
4. Duffy Sun Cruiser 22 Electric Boat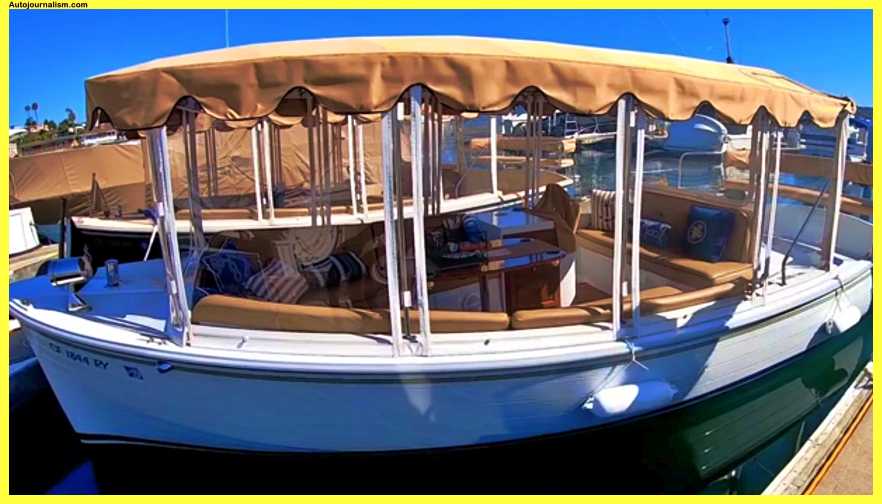 you can't talk about electric boats and not talk about Duffy since 1970 more than 14 000 of these three topped genteel Bay and Lake Cruisers have been sold and at Duffy's Home Port of Newport Beach California there are an estimated 3 500 of them running around it it's simply the world's best-selling electric boat beautifully built with cushy seats for 12 a built-in fridge and a multitude of cup holders the most popular Don't expect to travel far or fast in the Duffy 22; its top speed is a dizzying 5.5 knots and is provided by a 48-volt electric motor that is boosted by a bank of 16 6 volt batteries. Duffy's innovative power Rudder configuration, which integrates the electric motor with the rudder and the four-bladed prop and allows the entire assembly to rotate over 90 degrees for simpler docking, is one particularly cool feature.
3. DutchCraft DC25 Electric Boat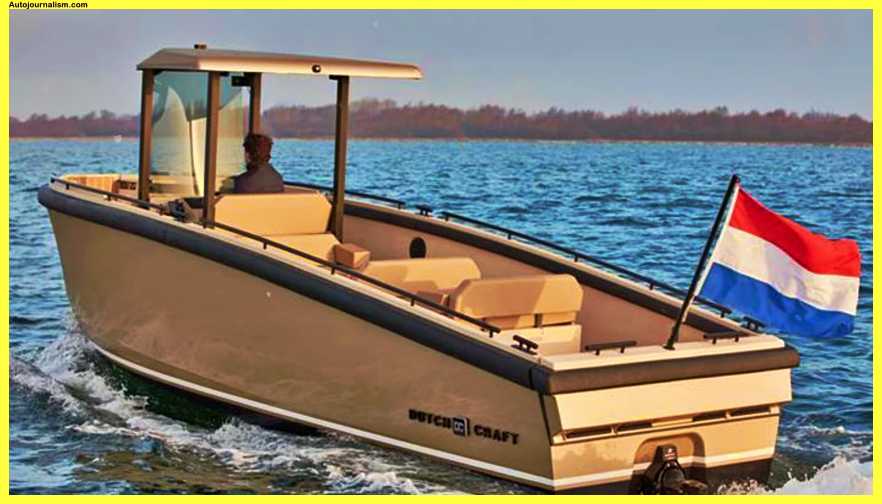 part super yacht tender part dive Boat Part family Cruiser the tough-as-nails all-electric dc25 from Dutch Builder dutch craft makes a truly versatile day boat with choices of either standard 89-kilowatt hour electric motor or optional 112 or 134-kilowatt hour versions The dc25 can run at its 32 knot top speed for up to 75 minutes or for up to 6 hours at a mere sedate six knots and this carbon hold 26 footers is brimming with cool features like the forward folding hard top perfect for parking the boat in your home garage or garage in your super yacht that and the power down bow section for making Grand entrances on saint trop's Pantalone beach.
2. Frauscher 740 Mirage Electric Boat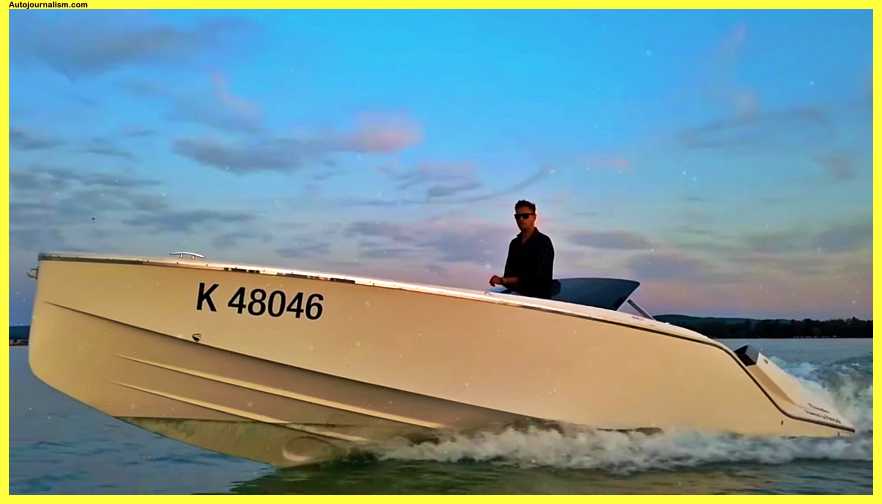 the tagline for this Austrian yard is Engineers of emotion since 1927 and given the effect its boats tend to have on casual observers let alone the person sitting behind the helm we're inclined to agree simply put it builds some of the best-looking boats on the market combining rakish proportions with Cutting Edge style and exquisite detailing although it builds petrol-powered boats up to 39 feet offering searing performance it also offers most of its smaller craft with the option of Silent emissions-free electric power the Frauscher 740 Mirage is a perfect example of this offering There are two separate electric torpedo motors, the more powerful of which has a top speed of 26 knots and a range that varies from 17 to 60 nautical miles.
1. Greenline 40 Electric Yacht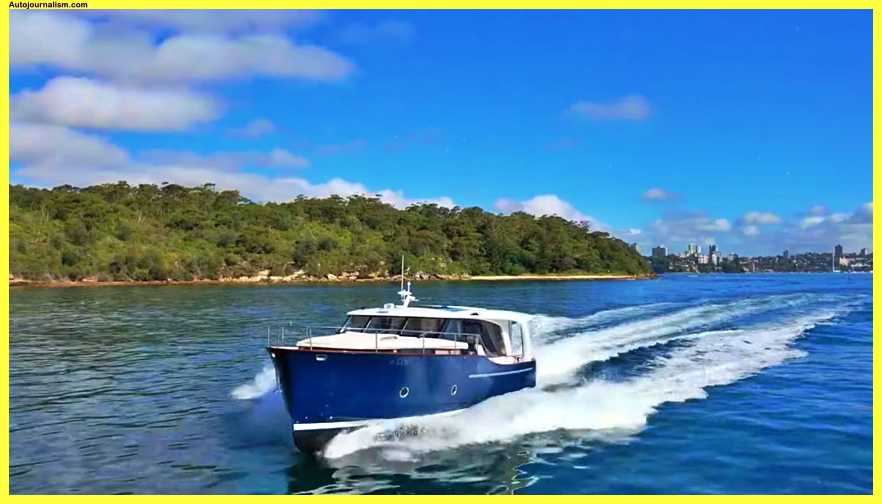 Since launching the first reasonably priced diesel-electric hybrid boat in 2008, Slovenia-based Green Line Yachts can lay claim to having started the current trend for electric boats. Since then, the formula has been improved and refined, and Greenline now offers a wide selection of cruisers from 33 to 68 feet that are all available with all-electric as well as hybrid or conventional Diesel power. the mid-range Green Line 40 is a fine example the all-electric version is powered by a twin 50-kilowatt Motors giving it a top speed of 11 knots and a range of up to 30 NM at 7 knots with a small 4-kilowatt range extender increasing that to 75 NM at 5 knots, However, the hybrid variant is equipped with twin 220 horsepower Volvo diesel engines, increasing the speed to 22 knots while still allowing electric-only cruising at five knots for up to 20 NM, in case you need more flexibility.
Read also:-