Top 10 Anti Ship Missile In The World
Here is the list of Top 10 Anti Ship Missile In The World (ASHM),  We'll tell you about the world's deadliest anti-ship missiles in this post. Thanks to decades of rapid development, the anti-ship missile has come a long way from the crude guided weaponry first seen during WWII. The end of the cold war and the subsequent global war on terror effectively halted anti-ship missile development in the west, with a focus on land operations in the Middle East and Central Asia leaving western navies struggling for relevance as rising tensions with China and Russia make clear that ship-to-ship naval warfare is once again on the rise.
Since the rudimentary guided weapons initially saw during WWII, anti-ship missiles have gone a long way. The end of the Cold War and the following Global War on Terror effectively ended anti-ship missile research in the West. Western warships have struggled to stay relevant due to an emphasis on ground operations in the Middle East and Central Asia. Ship-to-ship naval combat is returning, and with it, the necessity to reach out and sink enemy ships, as escalating tensions with China and Russia demonstrate.
This resulted in a renewed focus on the development and acquisition of larger anti-ship missiles. The majority of the current generation of anti-ship missiles are stealthy, supersonic, and self-contained, and many of them have huge warheads capable of crippling even the largest targets and sawing smaller boats in half.
List of Top 10 Anti Ship Missile In The World
1. BrahMos missile ( Best Anti Ship Missile )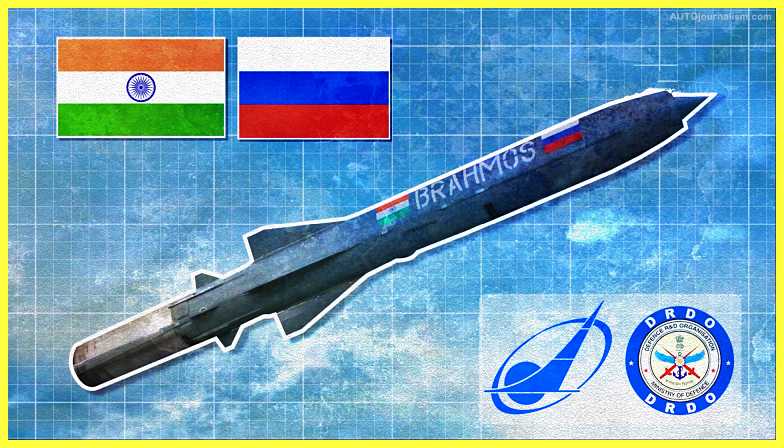 Brahmos is a supersonic cruise missile created by Brahmos Aerospace, a joint venture between India's Defense Research and Development Organization and Russia's npo mashinos troyenia. It is one of the few anti-ship missiles manufactured at the time, and it is now in use by the Indian Armed Forces. There are two phases to the missile. The first, which is made up of a solid-fuel rocket, propels Brahmos to supersonic speeds. A liquid-fueled ram jet drives it to Mach 2.8 in the second stage.
The missile is known as a sea skimmer, and it has a range of roughly 290 kilometers and can fly as low as 10 meters above wave tops. The missile may be carried by surface ships, land-based anti-ship missile batteries, and aircraft like the Indian Air Force's Su-30mk-1. The range of the air-launched version is 500+ kilometers. A submarine-based version is being considered, however owing to a lack of demand, it will not be created. The land and ship versions of Brahmos are loaded with a 200 kilogram warhead, while the aircraft version is armed with a 300 kilogram warhead. Even without a warhead, Brahmos would impart significant kinetic force on its target at Mach 2.8.
2. AGM-158 Long Range Anti-Ship Missile (LRASM) ( Best Anti Ship Missile )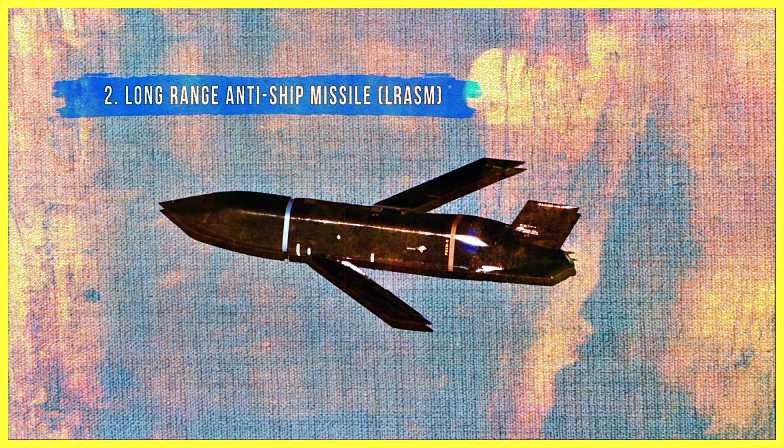 LRASM is a long-range anti-ship missile that employs modern technology to locate and kill particular targets inside groups of ships, reducing reliance on intelligence monitoring and reconnaissance assets. In electronic warfare scenarios, network connectivity and GPS navigation are important. Because of its improved capacity to discriminate and execute tactical engagements at extended ranges, the missile will play a vital role in assuring military access to operate in open ocean and blue sea areas.
The sophisticated LRASM sensor technology leverages on BAE Systems' experience in electronic warfare or electronic warfare signal processing targeting technologies, demonstrating the company's capacity to adapt world-class ew technology to compact platforms. It possesses a 1000-pound piercing blast fragmentation warhead and a range that is presumably equivalent to the combined air-to-surface standoff missile's expanded range of roughly 500 nm miles.
Instead of obtaining high Mach numbers to make the missile more survivable against air defense threats, the LRASM uses a different approach than missiles like the Brahmos. To get beyond shipboard defenses, LRASM relies on stealth and autonomous decision-making. LRASM will seek out.
3. Club 3M-54E1 Anti-Ship Missile ( Best Anti Ship Missile )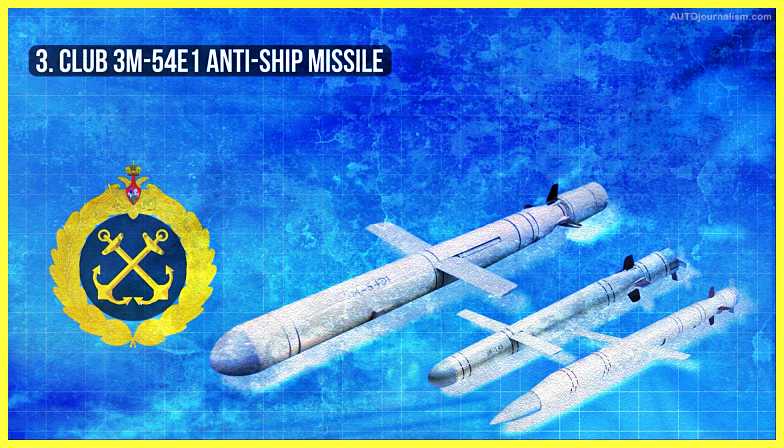 The Russian navy's club anti-ship missile is really a family of weapons with the same airframe. It's a flexible weapon system with variants capable of anti-ship, ground assault, and anti-submarine operations, and it's been supplied to Algeria. There are four variants in China and India. Club s is designed to be launched from a torpedo tube with a diameter of 533 millimeters, which is the typical diameter for submarines across the world. Club n is meant to be fired from surface ships. Club m is launched from the ground, whereas club k is launched from disguised cargo containers.
In theory, the 3m54e1 cruise missile travels at Mach 0.8 at a height of 10 to 15 meters. Some variants accelerate to Mach 2.9 supersonic flight during the terminal stage to reduce enemy anti-missile defense reaction time, and the missile's maximum range is 186 miles.
4. The XASM-3 Missile ( Best Anti Ship Missile )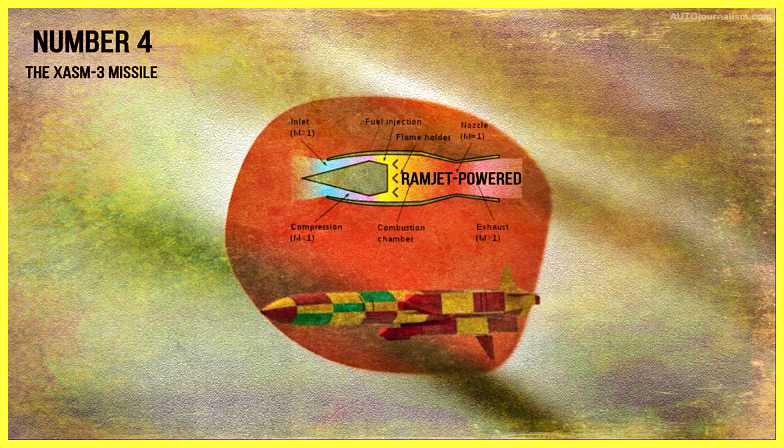 It is a ram jet-powered anti-ship missile that is currently being developed in collaboration between the Japanese government's technical research and development institute and Mitsubishi Heavy Industries. Although little is known about the missile at this time, if it is put into production, it will represent a significant improvement over the Japanese self-defense force's current capabilities. The xasm-3 hypersonic missile will be a solid-fueled rocket with an integrated ramjet capable of speeds up to Mach 5. The missile, like the Brahmos xasm3, is meant to be stealthy. It will employ speed to reduce the enemy's reaction and engagement time, and it will use the same engagement parameters as the Brahmos xasm-3.
The xasm-3 has a 15-second response time with both active and passive integrated seekers. It weighs 1900 pounds and is intended to have a range of 120 miles or more. The most lethal anti-ship missile is the naval strike missile, or nsm, which is a new anti-ship missile created by Norway's Kongsberg.
5. Naval Strike Missile ( Best Anti Ship Missile )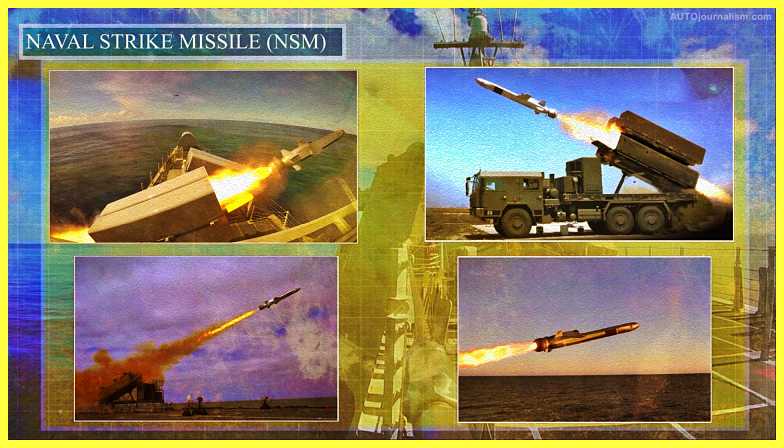 The business touts the naval attack missile as the world's first fifth-generation anti-ship missile. NSM uses a rocket booster for its initial launch before switching to a turbofan engine. The missile seems to be a marine skimmer that travels fewer than 10 meters above the wave tops, according to footage. The missile is totally passive, according to Kongsberg, which means it does not need active sensors to monitor targets. The 410 kilogram NSM does not generate infrared or radar emissions that may be detected by opposing ships. The NSM is a smaller missile than the others on this list.
The missile has a range of 185 kilometers and carries a 125-kilogram payload. The jsm will be capable of both air-to-ground and anti-ship operations and will fit within the f-35 joint strike fighter's internal weapons bay. It will also fit a normal millimeter submarine torpedo tube. In 2023, jsm is expected to be operational.
6. 3M-54 Klub Kalibr ( Best Anti Ship Missile )
The 3M54 (SS-N-27A) anti-ship missile features a three-stage solid-propellant turbojet engine, is 8.22 meters long, 0.534 meters wide, and weighs 1,930 kg when launched. The 3M54 has a 20-kilometer minimum range and a 300-kilometer maximum range.

Although comparable to the 3M54, the 3M54M1 (SS-N-27B) has a two-stage solid propellant turbojet engine and is shorter at 6.2 m and lighter at 1,570 kg, with a diameter of 0.534 m. The 3M54M1 is armed with a 450 kilogram HE warhead and has a range of up to 300 kilometers. 4The 3M54TM1 vertical launch variant of the missile is 6.92 meters long, 0.645 meters wide, and weighs 1,780 kg. The 3M54TM1 has a maximum range of 275 kilometers and is equipped with a 450 kg HE warhead, turbojet engine, inertial navigation system, and GPS.

The 3M-54E is a member of the Klub-S export family with a length of 8.2 meters, a range of 220 kilometers, and a 200 kilogram warhead. The 3M54E1 is 6.2 meters long, has a range of 300 kilometers, and carries a 400 kilogram warhead.



The 3M54TE, which is 8.9 meters long and has a 200 kilogram warhead and a range of 220 kilometers, is part of the Klub-N version. The 3M54TE1 is 8.9 meters long, weighs 400 kilograms, and has a range of 300 kilometers.

The 3M54AE, which has a 200 kg warhead and a range of 300 km, is part of the Klub-A version. The Klub-A version is comparable to the 3M54M1 and 3M54, except it lacks the solid-propellant boost motor in the first stage. The air-launched missiles have a diameter of 0.578 m and are housed in lightweight canisters for air transport. The Klub-A air-launched versions weigh 1,400 kg and have a length of 6.2 meters when equipped with their canisters.

7. P-800 Oniks ( Best Anti Ship Missile )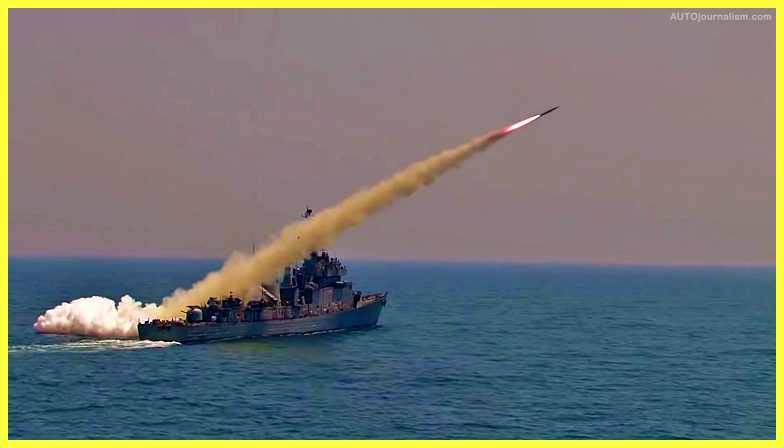 The P-800 Oniks is a Soviet/Russian supersonic anti-ship cruise missile designed as a ramjet derivative of the P-80 Zubr by NPO Mashinostroyeniya. It carries the GRAU designation 3M55 and an air-launched Kh-61 variant. The missile's NATO designation is SS-N-26 "Strobile." After development began in 1983, the anti-ship missile was tested on the Project 1234.7 ship in the 1990s.
The missile was commissioned in 2002 after passing all of its tests. It's said to be a successor for the P-270 Moskit, as well as the P-700 Granit. The P-800 served as the foundation for the BrahMos supersonic missile developed by Russia and India.
8. YJ-12 – CHINA ( Best Anti Ship Missile )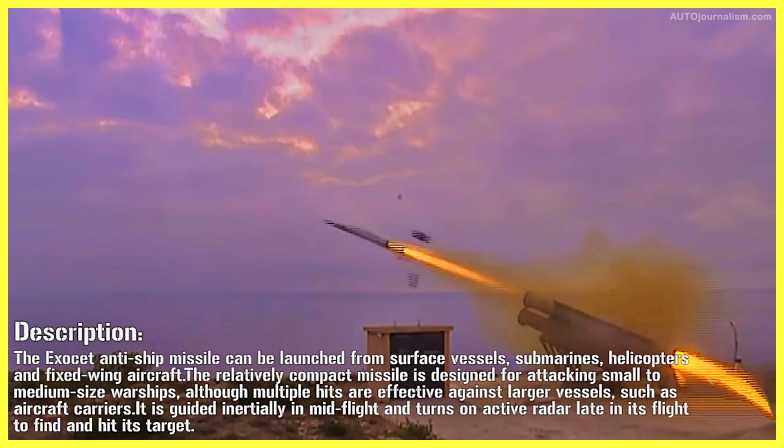 China's H-6K medium-range strategic bombers carry the YJ-12 anti-ship cruise missile (ASCM), which is launched from the air. The YJ-12 has a range of 400 kilometers, can achieve Mach 3 speeds, and can undertake airborne evasive maneuvers before striking its target. The YJ-12 was developed in the 1990s and first deployed on Chinese bombers in the 2000s.  Unlike the YJ-12, the CM-302 export variant may be fired from air, land, or sea platforms and used as a ground-attack weapon.
9. SOM – TURKEY ( Best Anti Ship Missile )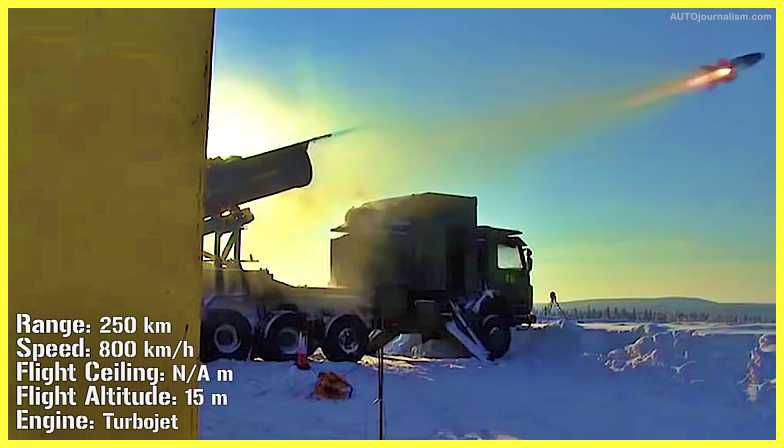 The Stand-Off Missile (SOM) is an air-to-surface cruise missile designed to attack well defended land or naval targets deep in the battlefield from beyond the range of air defense systems.
Work on the serial production and development of several versions of the Stand-Off Missile (SOM), which was designed as an air-to-ground/surface cruise missile to satisfy the needs of the Turkish Armed Forces as well as those of friendly and ally nations, is continuing apace.
The SOM-A, SOM-B1, and SOM-B2 variants for use against ground targets, and the SOM-J version for use against naval targets, are the current members of the SOM product family. The SOM-A and SOM-B1 have a high-explosive blast fragmentation warhead, whilst the SOM-B2 has a tandem penetrator warhead and the SOM-J has a semi-armor piercing warhead. The missile may choose between missions based on pre-flight programming, and the parameters utilized to hit the target can be changed.
The SOM product line distinguishes out with its modular design, which allows the essential operational flexibility for deployment against land and naval targets with active protection. It was designed based on the most contemporary doctrines and technology linked to cruise missiles.
10. Naval Strike Missile – NORWAY ( Best Anti Ship Missile )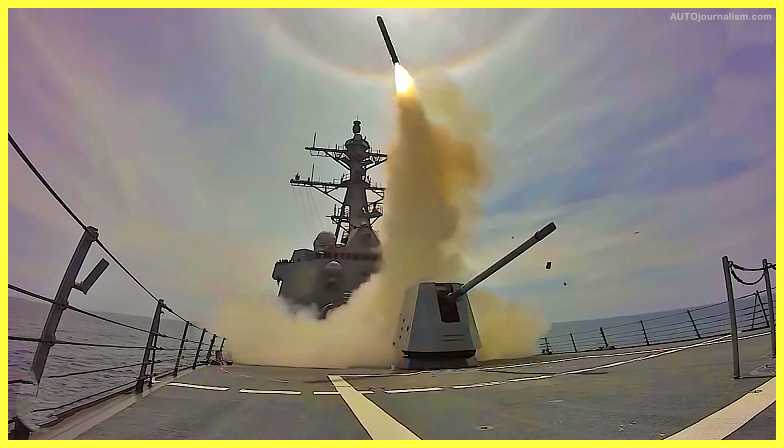 The NSM is a highly adaptable device that may be fired from a number of platforms and used to attack a wide range of targets on land and at sea. The NSM has excellent agility thanks to its airframe design and high thrust-to-weight ratio. The missile is fully passive, has demonstrated exceptional sea-skimming capabilities, and will evade hostile air defenses thanks to improved terminal maneuvers. At sea or on land, the seeker's Autonomous Target Recognition (ATR) guarantees that the proper target is spotted, recognized, and struck.
Kongsberg Defence Systems in Norway developed the Naval Strike Missile (NSM), an anti-ship/land-attack cruise missile. The NSM is the world's sole fifth-generation long-range precision strike missile, succeeding the Penguin anti-ship missile.
The Royal Norwegian Navy and the Polish Navy are presently producing NSM in series. The missile has also piqued the curiosity of NATO and other countries.
11. Hsiung Feng III – TAIWAN ( Best Anti Ship Missile )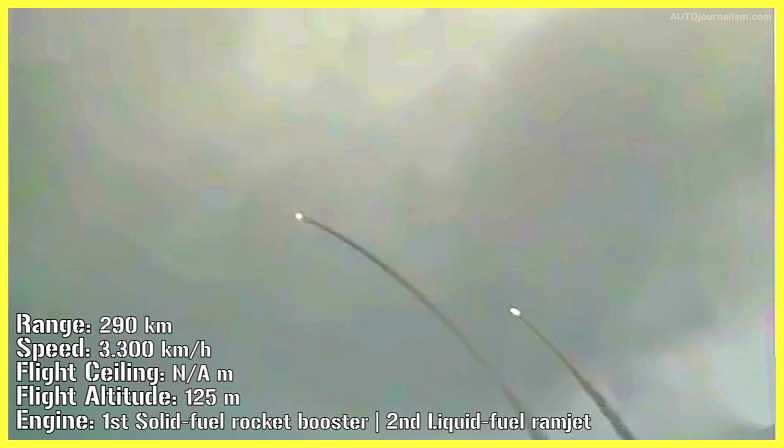 On July 1, 2016, a Hsiung Feng III missile was unintentionally fired from seas near Kaohsiung towards Penghu by a Republic of China Navy warship. At 8:40 a.m., a missile struck a fishing boat, killing one person and injured three others.
12. Tomahawk – UNITED STATES ( Best Anti Ship Missile )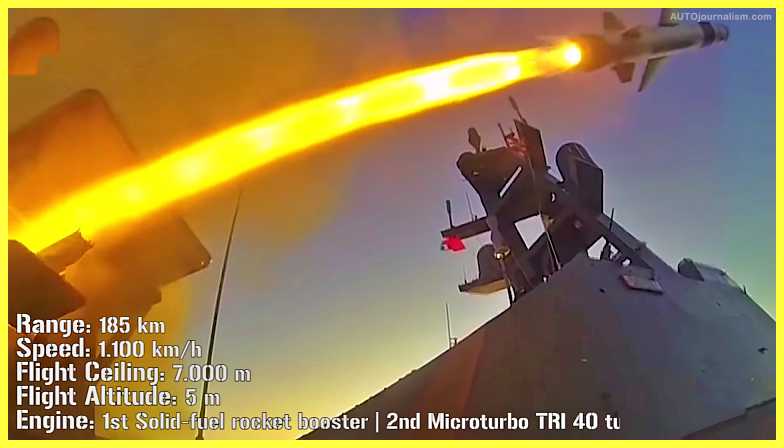 The Tomahawk Land Strike Missile (TLAM) is a long-range, all-weather, jet-powered, subsonic cruise missile used primarily by the US Navy and Royal Navy to attack targets on land from ships and submarines. The Tomahawk was most recently employed by the US Navy against Syrian chemical weapons sites, when 66 Tomahawk missiles were launched in 2018 missile attacks against Syria.
13. RBS-15 – SWEDEN ( Best Anti Ship Missile )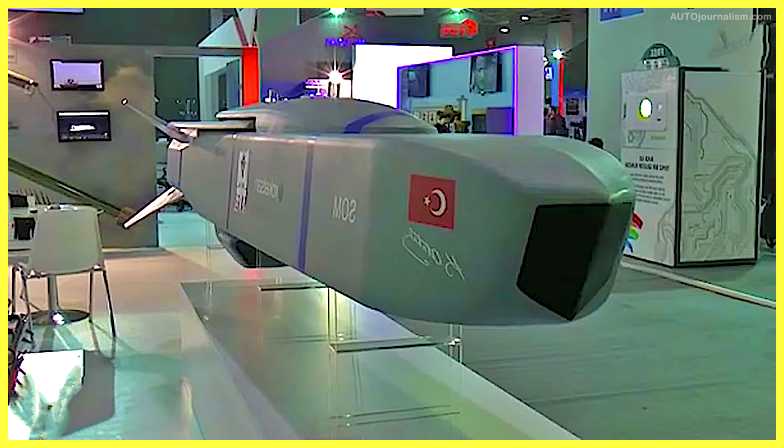 The RBS-15 (Robotsystem 15) is a long-range surface-to-surface and air-to-surface anti-ship missile with a fire-and-forget capability. The later Mk. III variant also has the ability to strike terrestrial targets. Saab Bofors Dynamics, a Swedish corporation, created the missile.
14. Exocet – FRANCE ( Best Anti Ship Missile )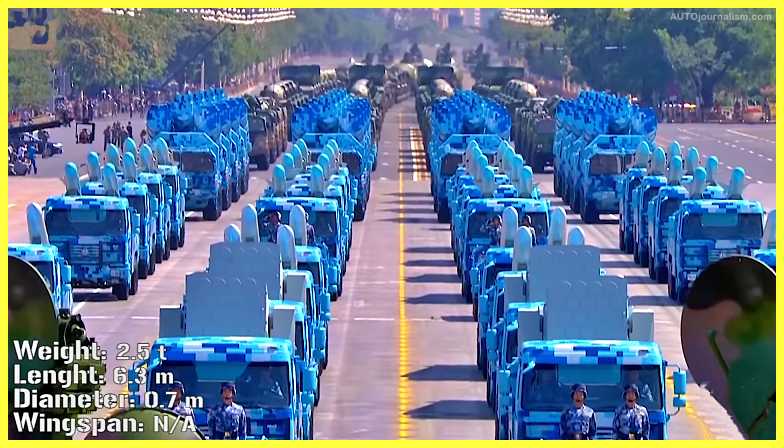 The Exocet is a French-built anti-ship missile that can be launched from surface ships, submarines, helicopters, and fixed-wing aircraft in various configurations. During the Falklands War, the Exocet was launched for the first time.
15. SSM-700K Haeseong – SOUTH KOREA ( Best Anti Ship Missile )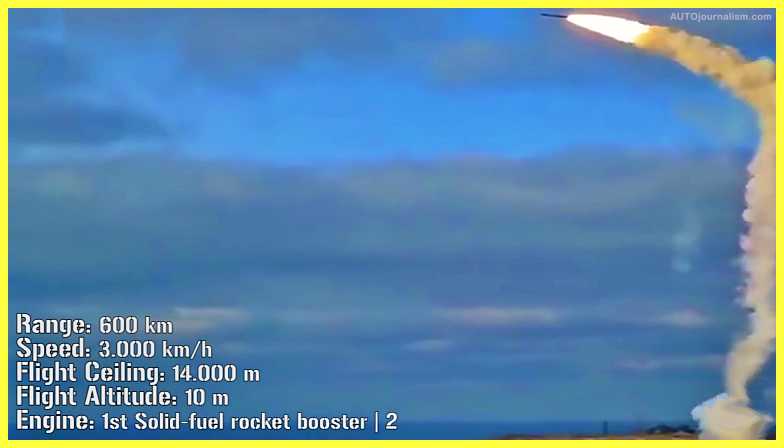 The SSM-700K C-Star (Haeseong) Anti-ship Missile (Haeseong Sunstar white/seastar sunbeam) was developed in 2003 by the South Korean As a ship-launched. It was developed by the Agency for Defense Development (ADD), LIG Nex1, and the Republic of Korea Navy as a sea-skimming surface-to-surface anti-ship cruise missile. The missiles were deployed aboard KDX-II and KDX-III destroyers with 8 and 16 missiles, respectively, as well as Ulsan-class frigates, as of 2006.
16. Harpoon Block II – UNITED STATES ( Best Anti Ship Missile )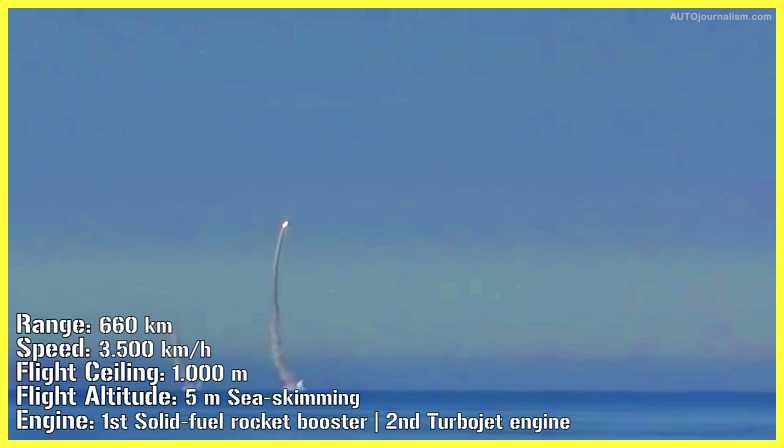 McDonnell Douglas designed and manufactures the Harpoon, an all-weather, over-the-horizon anti-ship missile (now Boeing Defense, Space & Security). A land-attack version is the AGM-84E Standoff Land Attack Missile (SLAM). To avoid defenses, the conventional Harpoon employs active radar homing and flies barely above the sea.
NEXT
List of all Car Segments in the World (Classification)