Top 10 ICBM Missile in the World
Here is a list of the Top 10 ICBM Missile in the World. Intercontinental ballistic missiles (ICBMs) are a significant nuclear deterrent, and only a few countries have the capability to deploy such long-range weapons. An intercontinental ballistic missile (ICBM) is a missile with a minimum range of 5 500 kilometers that is primarily designed for nuclear warhead delivery. The Soviet Union launched the first intercontinental ballistic missiles in 1958, followed by the United States the following year, and China 20 years later. Today, the United States, Russia, China, the United Kingdom, India, France, and North Korea all have ICBMs with a range of more than ten thousand kilometers. Let's Find out the Top 10 ICBM Missiles in the World.
List of Top 10 ICBM Missile in the World
1. R-36m (ss-18 satan) ( Best ICBM missile in the world )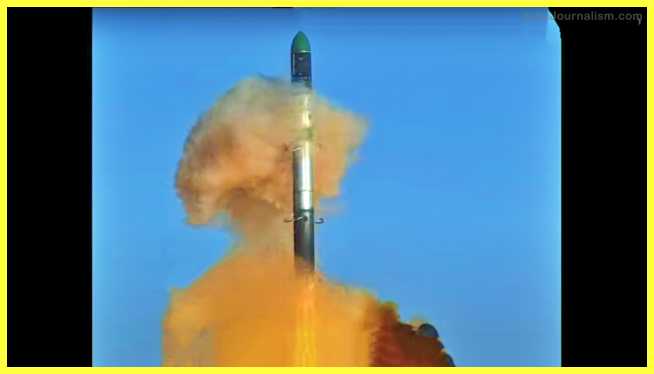 With a range of 16 000 kilometers and a weight of 8.8 tons, the r-36m (ss-18 satan) is the world's longest-range ICBM. The r36m is also the world's heaviest ICBM. The r36m has been built in many versions ranging from mod 1 to mod 6. Some of the r36m variants are capable of carrying 10 multiple independent reentry vehicles Merv warheads with yields ranging from 550 to 750 kilotons.
The Soviet Union Strategic Rocket Forces deployed the first r36m mod 1 variant in 1975. The two-stage rocket is propelled by liquid rocket engines capable of reaching speeds of 7.9 kilometers per second. The engines run on a storable liquid propellant that contains unsymmetrical dimethylhydrazine UDMH fuel and nitrogen tetroxide as an oxidizer.
2. Dongfeng-41 ( DF-41 ) ( Best ICBM missile in the world )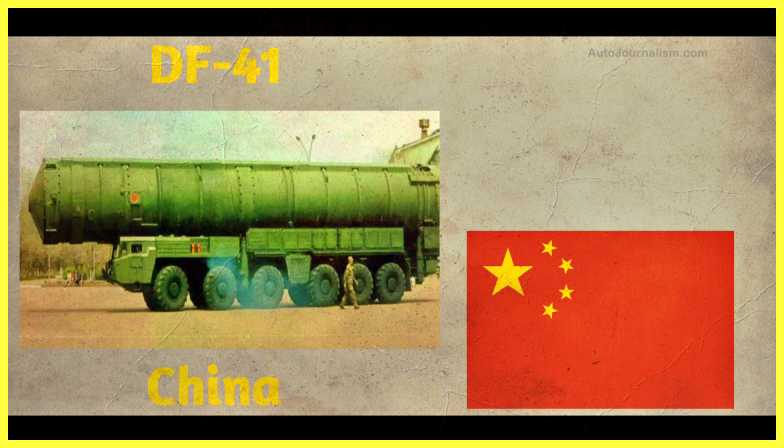 Dongfeng-41 (DF-41) CSS x-10 from China Dongfang 41 df-41 is China's longest-range ICBM, capable of destroying targets at distances ranging from 12 000 kilometers. The three-stage solid-propellant missile is regarded as one of the world's most lethal ICBMs. The missile can carry up to ten different independently targetable re-entry vehicles and has a maximum payload capacity of 25 000 kilograms.
It makes use of an inertial navigation system that receives updates from the be-do navigation satellite system. The df-41 missile is built around a 16-wheel transporter erector launcher tel vehicle, allowing it to be launched from remote sites. The riding mobile missile outperforms the silo-based Chinese ICBMs in terms of survivability.
3. LGM-30 Minuteman ( Best ICBM missile in the world )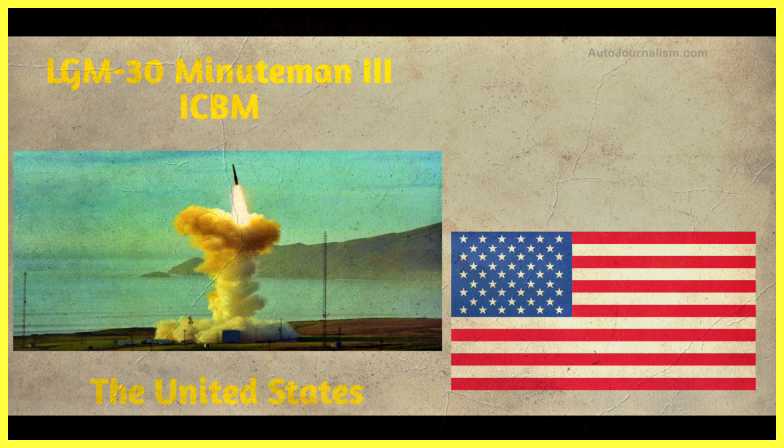 The LGM-30 Minuteman has a range of about 6,000 nautical miles (10, 000 kilometers), making it one of the world's longest-range ICBMs in service. It is the only operational land-based ICBM in the United States military inventory. Boeing produced the Minuteman series of ICBMs for the United States Air Force Combat Command. The Minuteman 1 was introduced in February 1961, with the enhanced 2 and 3 versions following in 1964 and 1968, respectively.
Likewise, Minuteman 3 In June 1970, the minuteman range's first operational missile was accepted into service by the Mino Air Force Base. The Minuteman 3 missile was the first in history to carry multiple warheads using a multiple re-entry vehicle mirv technology. The missile weighs 76 000 pounds (34 473 kilograms) and is propelled by three-stage solid-fuel rocket engines. The missile's solid-fuel propulsion technology allows it to travel at a speed of 15,000 miles per hour (24,140 kilometers per hour).
4. Hwasong-15 ( Best ICBM missile in the world )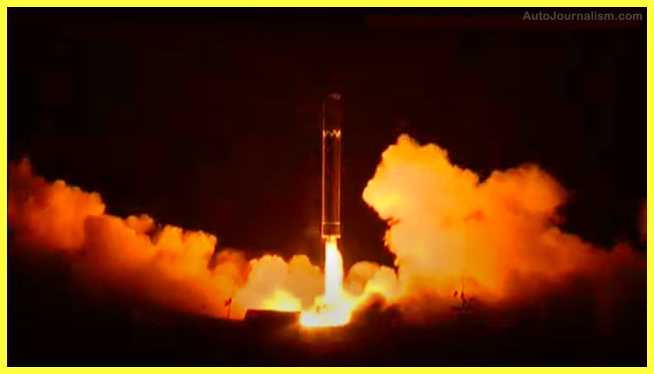 North Korean Hwasong-15 North Korea's Hwasong-15, also known as the kn22, is a new ICBM with a lower payload. According to certain scientists and experts, the missile has a maximum range of 13 000 kilometers.
However, experts believe that a nuclear warhead could lower the overall range of a two-stage liquid fuel propulsion system. The missile is designed to carry several warheads or a single payload weighing up to 1,000 kg. It makes use of an inertial guidance system that receives updates from a satellite navigation system. The ride mobile missile is carried on a 9-axle transport erector launching vehicle with a detachable launch table.
5. UGM-133 Trident II -( Best ICBM missile in the world )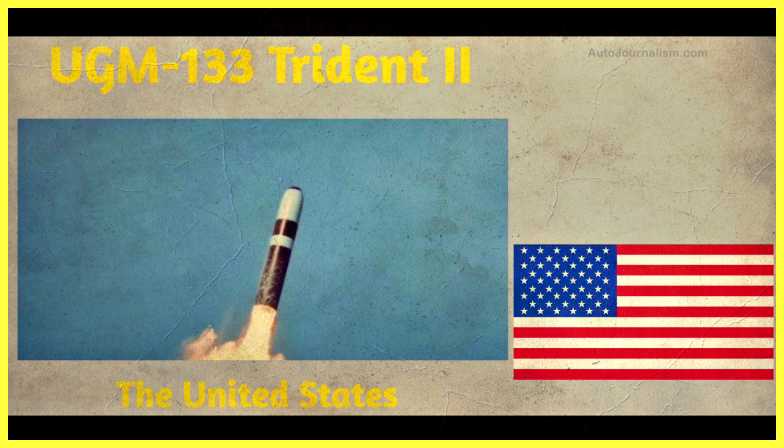 COUNTRY: ISRAEL, USA
This is a submarine-launched ballistic missile developed by Lockheed Martin Space Systems in Sunnyvale, California, and used by the fleets of the United States and the United Kingdom.
The Trident to strategic weapon system is a better SLBM than the preceding Trident C4, with more accuracy, payload, and range. It is an important component of the US strategic nuclear triad and contributes to the country's strategic deterrence. The operational range is unknown, although it is projected to be around 12,000 kilometers.
6. R-29RMU2 Layner ( Best ICBM missile in the world )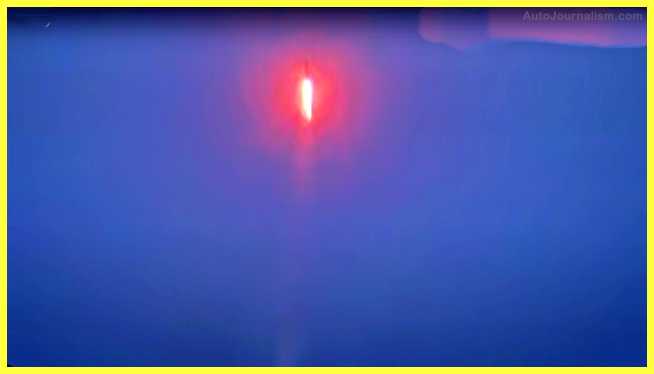 The R-29RMU2 Layner is a recently developed Russian submarine-launched ballistic missile that is an upgraded variant of the earlier R-29RMU2 cinema. In 2014, this missile was approved. It is used on submarines of the Delta IV class.
This Russian submarine-launched missile has a maximum range of 8300 kilometers with a full load and 12 000 kilometers with a reduced load. Each missile can carry 12 low-yield warheads, most of which have a capability of 100 to 300 kilotons.
7. Jericho 3 ( Best ICBM missile in the world )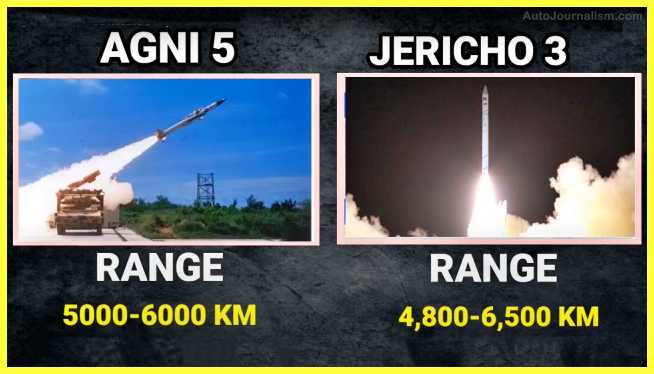 Jericho 3 is an Israeli-made ICBM that costs around $25 million USD. This nuclear missile is capable of reaching targets in the Middle East, Africa, Europe, and sections of North and South America. Its range is around 11 500 kilometers, and its top speed is up to 25 000 kilometers per hour.
8. RT-2PM2 Topol-M ( Best ICBM missile in the world )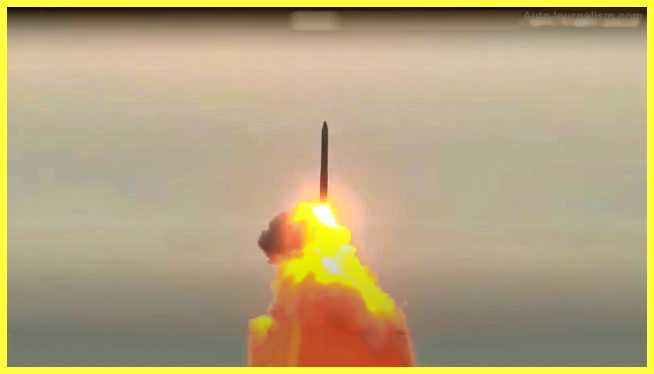 RT-2PM2 Topol-M or SS 27? This is one of Russia's most current intercontinental ballistic missiles and the first to be built following the fall of the Soviet Union. Its guidance system includes inertial GL on a SS, and it can be launched from a silo, a road, a mobile transporter, or an erector launcher.
It can carry one Megaton of warhead and has a CEP accuracy of 200 meters. Powered by a solid-fuel rocket, the SS 2:7 has a maximum range of approximately 11,000 kilometers.
9. M51 SLBM ( Best ICBM missile in the world )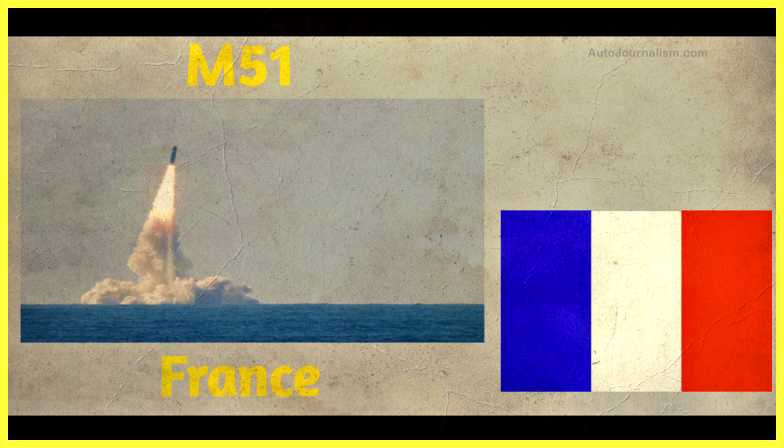 France's M51 SLBM The m51 is an intercontinental-range submarine-launched ballistic missile designed by EIDS Astrum space transportation for the French Navy to replace the m45 SLBM the MSBS or MRSO Ballistique Strategique in french meaning sea ground strategic ballistic it was first deployed in 2010.
The missile entered service aboard the French navy's victorious class submarines in 2010, with an operating range of 8 000 to 10 000 kilometers. In 2015, an updated variant with new nuclear warheads will be put into service. The m51 missile weighs 50 tons and can carry six individually targetable re-entry vehicles with yields ranging from 100 to 150 kilotons. The three-stage missile is fueled by a solid rocket motor with a flex bearing nozzle.
10 AGNI 5 ( Best ICBM missile in the world )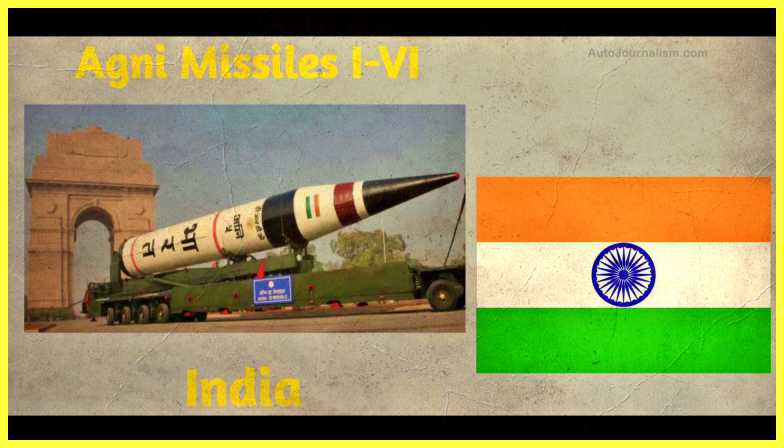 Agni 5 is primarily intended to strengthen India's nuclear deterrence against China. The Agni 5 missile is capable of hitting any target in China, including Beijing, and will allow India to strike targets across Asia and even Europe.
The AGNI 5 is believed to be India's most modern ICBM, with advanced navigation and guidance systems. It has a target range of around 8 000 kilometers with an accuracy of 10 to 80 meters. Acne 5 has a peak speed of 29 600 kilometers per hour.
Thoughts:
Pakistan tested the Shaheen 3 Missile in 2015, although this does not imply that the maximum range of Pakistan's Missile is only 2750 kilometers. China and North Korea also test various missiles for Pakistan, and Pakistan also assists them. North Korea became a nuclear power with Pakistan's assistance, and every weapon in NATO supplies that used to go from Pakistan into Afghanistan was reverse-engineered by Pakistan and China. And, if Pakistan has tested other long-range missiles, it has not made them public because it wants to escape economic sanctions.
NEXT
Top 10 Future Weapons of Russia
Top 10 US Military Weapons 2022 ( Update )
Top 10 Future Weapons of Pakistan
Top 10 Most Powerful Militaries in the World 2022 ( Update )
List of All Weapons Sent by the US to help Ukraine
Top 10 Heavy Equipment Manufacturers (Construction Machines)
Top 10 Infantry Fighting Vehicles (Light Armoured Vehicles)
Top 10 Longest Range Military Drone in The World (UAVs)