Top 10 Best Troop Weapons In The World
Today in this article we will give you info about the Top 10 Best Troop Weapons In The World, technological development, especially in the defense industry, has allowed armies around the world to come up with different cutting-edge sophisticated out-of-the-world weaponry but have you ever wondered which of these weapons are actually loved and favored most by their users which are the soldiers and army officers themselves.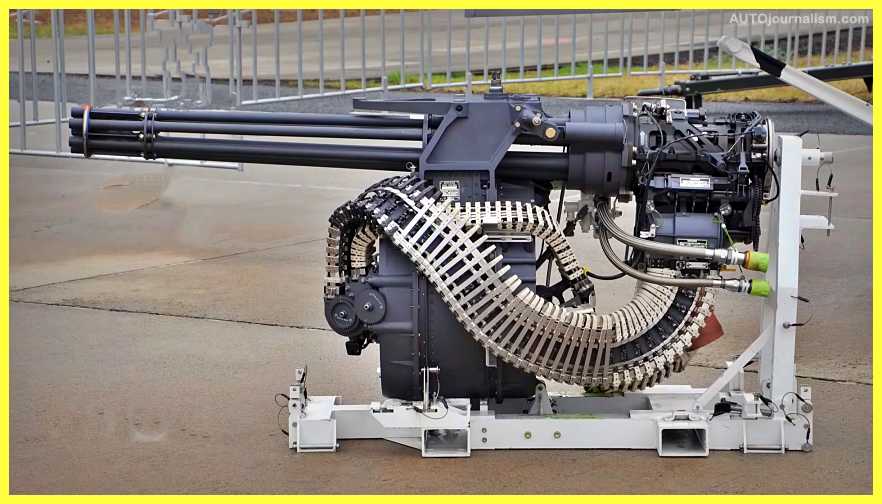 List of Top 10 Best Troop Weapons In The World
1. M134 Minigun (Troop Weapon)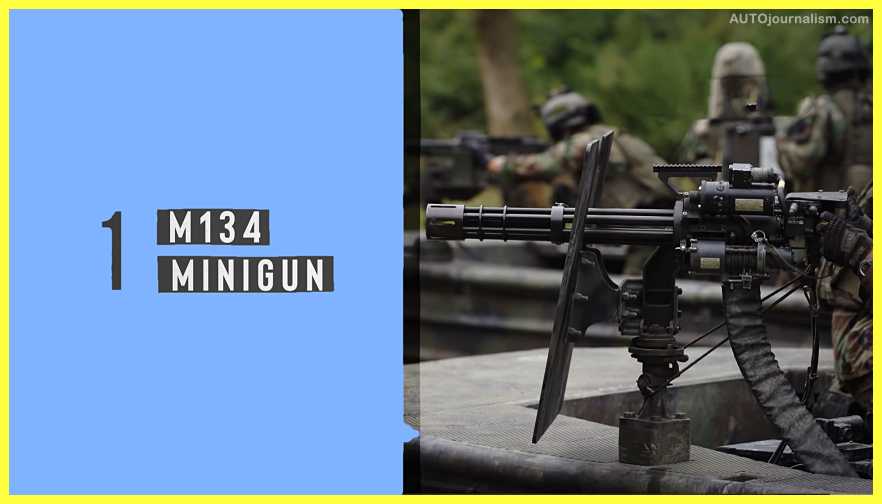 minigun was born during the Vietnam war a period where the American forces explored alternatives on how to develop a more reliable weapon with a higher rate of fire subsequently the general electric designers decided to scale down the rotary barrel 20 millimeter m61 Vulcan cannon for 7.62 by 51-millimeter nato ammunition then the m134 which was also dubbed with the name minigun was invented surprisingly mini gun can fire up to 6000 rounds per minute without overheating itself it accentuates a Gatling style rotating barrel assembly with an external power source which is normally an electric Motor a reference regarding its name mini mentioned that it was compared to larger designs which featured a rotary barrel such as general electric's previously known 20 millimeter m61 Vulcan m134 was mainly designed to be used by helicopters to subdue enemy soldiers and it still eats through infantry formations today
2. Mk 19 (Troop Weapon)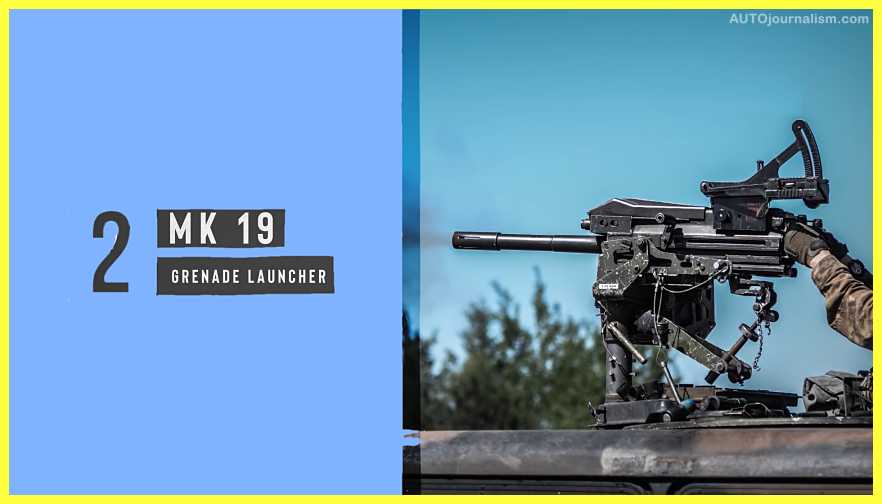 produced by the Seiko defense industries a division of general dynamics ordnance and tactical systems mark 19 is an American 40-millimeter belt fed automatic grenade launcher first made during the Vietnam war the special thing about mark 19 is that this automatic launcher can fire the grenades at targets nearly a mile away for fighting the infantry each grenade it launches can eliminate targets within 5 meters of its effect and hurt people within 15 meters it is even capable of punching through some armored personnel carriers and many lightweight vehicles operating on the blowback principle the weapon utilizes the pressure of the chamber from each round fired to load and recock the launcher not only that mark 19 is skilled to launch its grenades as far as 2212 meters though it works best when a point target is about 1500 meters in distance since the large rear leaf site can only graduate that far
3. Mortars (Troop Weapon)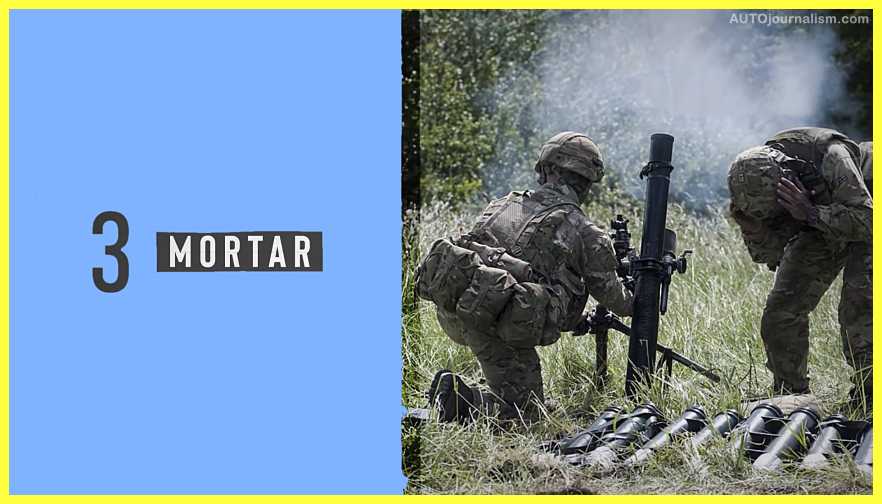 having been used for hundreds of years the earliest mortar was known to be used in Korea in a 15th-century naval battle when the gunsmiths of Korea attempted to develop gourd-shaped mortars which dated back to as early as 1407. mortars are typically being used as ancillary fire weapons for close fire support with a range of ammunitions mortars have been widely known as a simple lightweight man-portable muzzle loaded weaponry with a smoothbore metal tube or rifled barrel fixed to a base plate it also features a lightweight bipod mount and a sight when soldiers of particular infantry come across attack mortar is useful when they don't wish to wait for close air support or artillery strikes mortars can provide the army units with the opportunity to drop rounds immediately on the enemy without the need to request help it can also shoot explosive shells which can be categorized as bombs in highly curved ballistic trajectories some efforts to lessen the mortar's weight by the army are making the weapon becoming more popular
4. M3 Carl Gustav (Troop Weapon)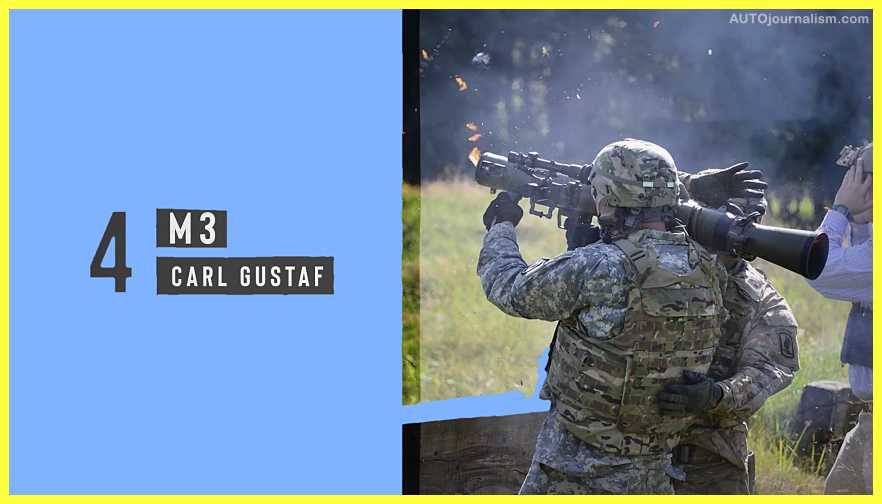 the m3 is a breech-loaded percussion-fired recoil-less recoilless shoulder-controlled weapon that is highly accurate and versatile this version was designed to persist arctic tropic and desert conditions better than the m1 or m2 versions the m3 carl Gustav recoilless rifle can shoot a number of lethal rounds to destroy tanks bunkers or infantry formations originally hoarded in the u.s by special operations command the army purchased it for conventional units because it owned better range and firepower compared to the more common at4 in Swedish service as the granatavar m48 or grenade rifle carl Gustav is a man portable reusable anti-tank weapon originally produced by carl Gustav stodd's gewars factory which was later merged into Saab Beaufort's dynamics in Sweden starting to be developed in 1946 it was one of the recoilless rifle designs of that era
5. TOW Missile (Troop Weapon)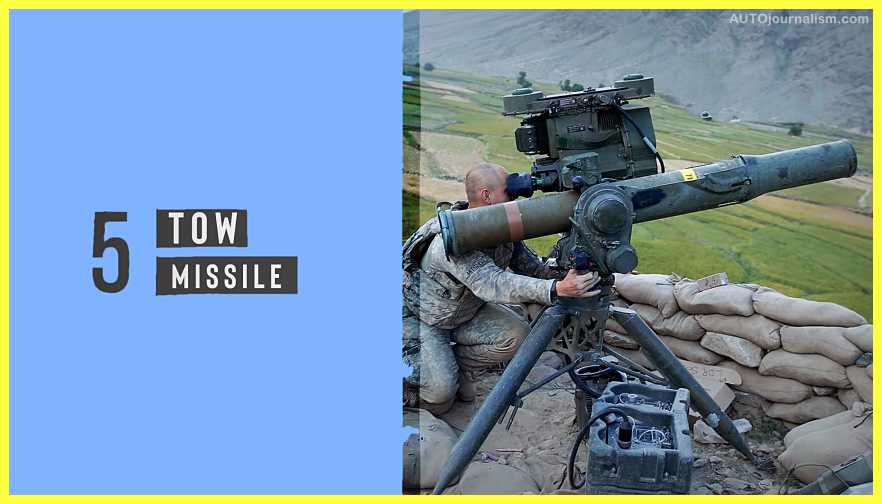 known as an anti-tank guided missile tow is one of the most widely used weapons to attack the tanks on the battlefield it is most seen in a wide variety of manually carried and vehicle-mounted forms along with common use on helicopters tow missile is presently manufactured by Raytheon although initially designed by Hughes Aircraft in the 1960s u.s military designated the tow as a ballistic guide missile bgm tow missiles are tube launched and can be either wire guided or wireless guided it is great against fortified and armored targets at an amazing range of nearly three miles the missiles also have portable launchers which are transported by infantry the usage of tow replaced much smaller missiles like the intact or ss-10 as it offers approximately twice the effective range and has higher power on a warhead as well as an enhanced semi-automatic guidance system that could also be equipped with infrared cameras for night time
6. M2 Browning (Troop Weapon)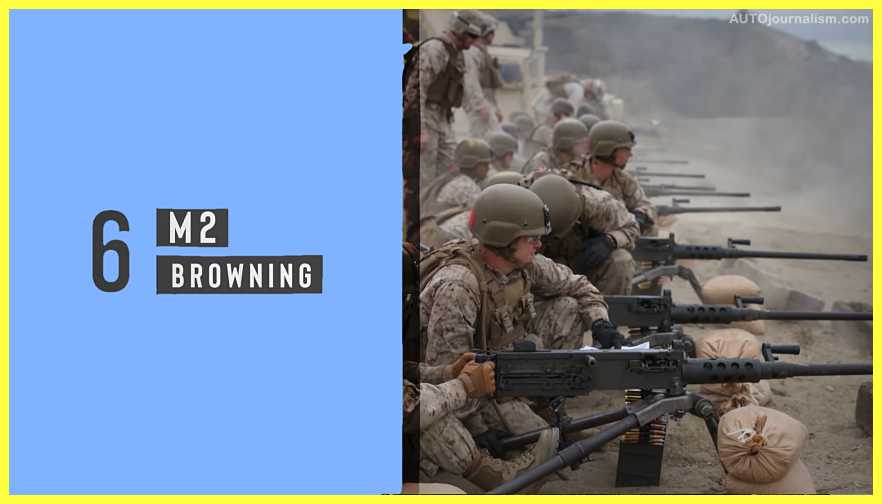 quite possibly the most treasured weapon of troops from world war ii to today the 50 cow largely remains the same after 90 years of service the m250 caliber machine gun is an automatic recoil operated air-cooled machine gun featuring headspace that can be adjusted and is transportable with limited numbers of ammunition by short distances the reposition of some of the component parts may enable the ammunition be fed from either the right or left side mounted on ground mounts and most transportation as an anti-personnel and anti-aircraft weapon the gun has a back plate with spade grips trigger as well as bolt latch release it is notable for firing half-inch rounds at up to 550 rounds per minute downing low-flying aircraft enemy infantry and other light vehicles it's so reliable that after the army began overhauling m2s in 2011 they discovered a weapon that's capable to fire perfectly even after 90 years
7. AH-64 Apache (Troop Weapon)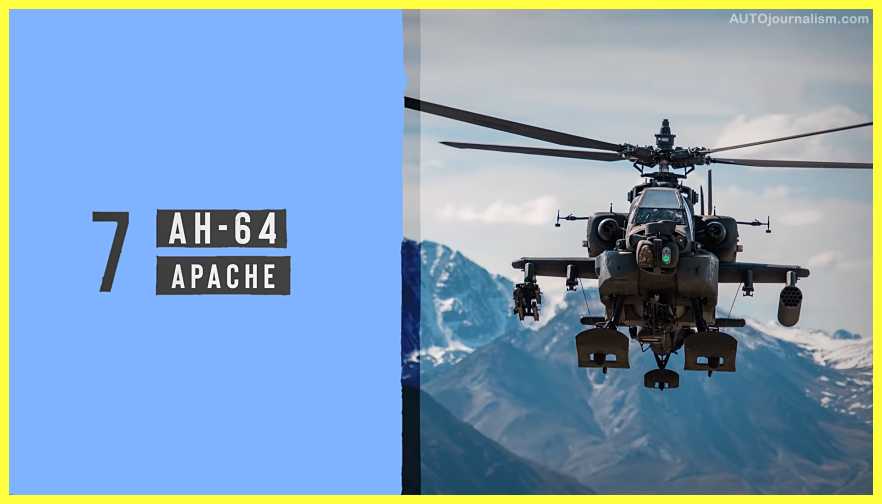 began as the model 77 developed by Hughes Helicopters for the united states army the development of the ah-64 apache was initially meant for the advanced attack helicopter program to replace the ah-1 cobra first flight of the prototype yah-64 was done on September 30 1975 and following the approval full production began in 1982 the helicopter was presented to the u.s army service in April 1986. McDonnell Douglas continued ah-64 production and development after purchasing Hughes Helicopters in 1984. boasted as one of the world's premier attack helicopters the ah-64 apache is skilled to fly at over 173 miles per hour climb at 2000 feet per minute and carries Hellfire missiles as well as 30-millimeter grenades and 70-millimeter rockets designed for the role of anti-tank apache are great at covering and supporting infantry on the ground and has prominent systems redundancy to improve the chance of surviving combats
8. A-10 (Troop Weapon)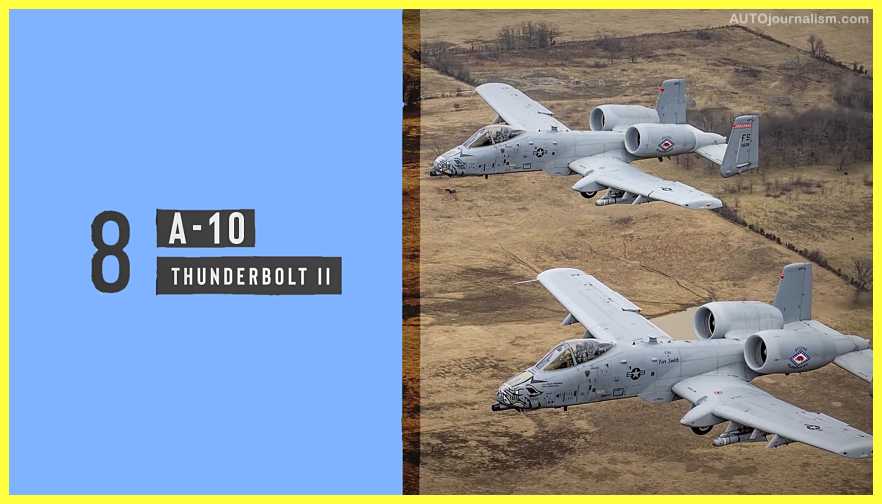 famous for being favored by most troops a-10 is operated by the air force and was built around a 30-millimeter Gatling gun interestingly skilled at carrying and precisely delivering explosive mines rockets and missiles also known by its other name warthog a-10 is a single-seat twin-turbofan straight-wing subsonic attack aircraft produced by the Fairchild Republic for the united states air force it is named for the republic p-47 thunderbolt a fighter bomber effective in the world war ii era utilized for attacking ground targets but a-10 is mostly referred to as the warthog or hog by troops in service since 1976 the warthog was developed to provide close air support to troops engaging in ground missions by launching attacks towards armored vehicles tanks and other enemy forces for secondary missions it is used to direct other aircraft and attacks on ground targets and the aircraft used primarily in this role are designated oa10
9. M1 Abrams (Troop Weapon)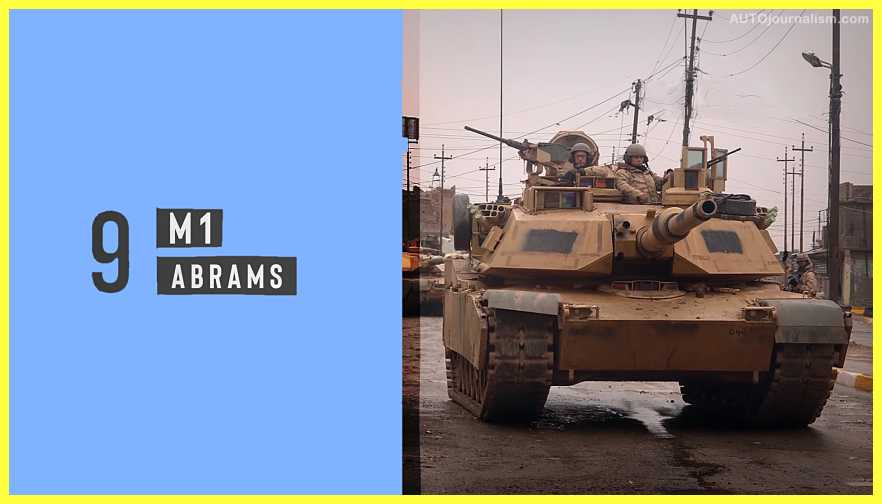 carrying a 120 millimeter smoothbore main gun and can be attached with machine guns m1 abrams is the main battle tank of the united states marines and army weighted at almost 70 tons the tank can race transversely around the battlefield at more than 40 miles per hour known for being a third generation American main battle tank and named after general Crichton abrams m1 abrams was designed by Chrysler defense which now goes by the name general dynamics land systems m1 abrams is one of the heaviest tanks in service at the moment at nearly 68 short tons and conceived for modern armored ground warfare several innovative features introduced by abrams include a multi-fuel turbine engine a computer fire control system separate ammunition storage and a blowout compartment NBC protection for crew as well as the refined kobam composite armor initially models of the m1 were fitted with a license produced 105 millimeter royal ordnance l7 gun while other variants of it accentuated with a licensed taint gun rhine metal 120 millimeter l44
10. M777 Howitzer (Troop Weapon)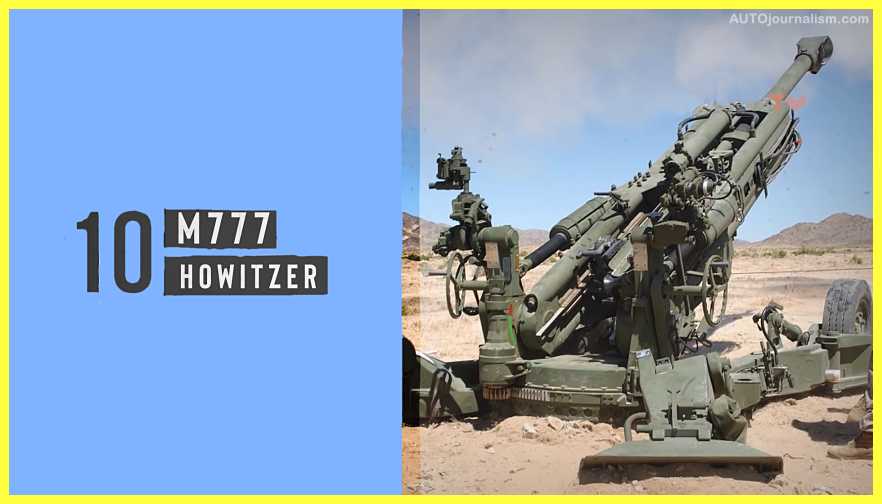 howitzer is a towed 150-millimeter artillery cannon being used by several ground forces like India Canada Australia Saudi Arabia and the united states howitzer made its debut in the Afghanistan war the global combat division of the bae systems is the manufacturer of howitzer with prime contract management assembly of the titanium structures and associated recoil components located in barrow and furnace united kingdom bae's facility in Hattiesburg Mississippi became the location for the final integration and testing of the weapon weighted at 4 200 kilograms the m777 is reportedly 41 percent less heavy than the 7154-kilogram m198 howitzer which it replaced it was noted that much of the reduction in weight is caused by the extensive utilization of titanium the m777 can be carried by helicopter sling load transporter aircraft such as the c-130 or towed by air-braked vehicles.
Read also:
Top 10 Armoured Personnel Carriers (Powerful APC)
Top 10 Best Russian Warships (Update)