List of Top 10 Most Advanced Military Drones 2023
Today we will give you the list of the Top 10 Most Advanced Military Drones 2023, In the past, drone warfare was largely dominated by high-end precision strikes from American aircraft like the Predator and Reaper. However, the conflict in Ukraine has been characterized by the widespread use of low-budget models manufactured in China, Iran, or Turkey. This shift has had a significant impact on how drone combat is conducted and who is capable of engaging in it. In recent times, drone technology has gained widespread popularity, and most modern defense organizations and tech-savvy consumers recognize the growing significance and utility of drones and UAVs. Here are the top 10 most advanced military drones in 2023.
10. Boeing MQ-28 Ghost Bat Advanced Military Drone: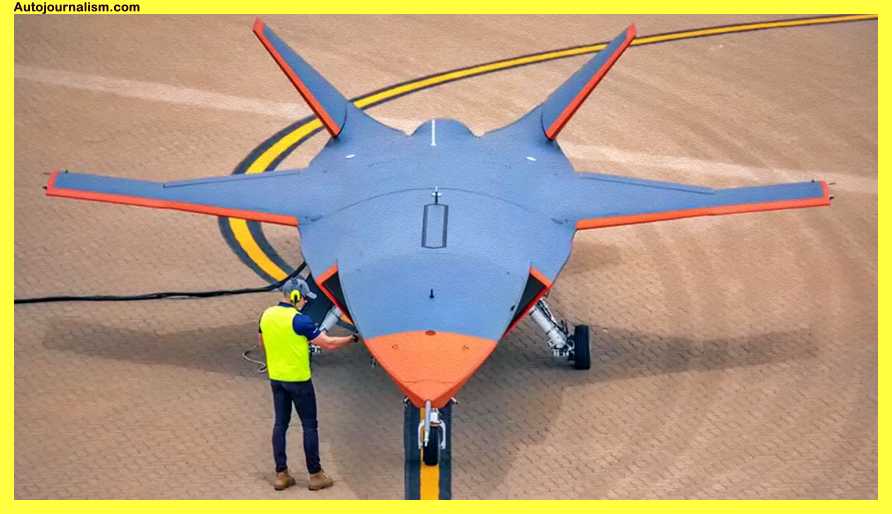 Previously known as the loyal wingman this is a stealth multi-role unmanned aerial vehicle in development for the Royal Australian Air Force it is designed to fly alongside manned aircraft for support and Perform autonomous missions independently using artificial intelligence the ghost bat is an unmanned aircraft with a current planned introduction date in 2024-2025 which incorporates artificial intelligence and utilizes a modular Mission package system in the nose where the entire nose of the aircraft can be removed and quickly swapped for another nose with a different set of equipment or armaments for various missions.
MQ-28 GHOST BAT Features:
Introduction: 2023 (Planned)
Length: 38.5 ft (11.7 m)
Wingspan: 23.9 ft (7.3 m)
Range: 3,700 km (2,300 mi)
Top Speed: 1,056 kph (656 mph)
9. TAI Aksungur Advanced Military Drone: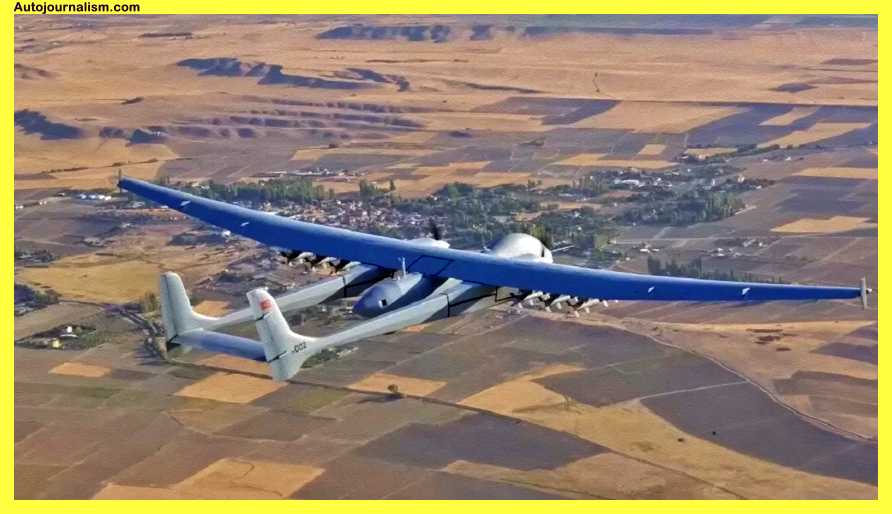 New on the scene the Tai Alexander entered service in 2021 it is the first of two Turkish drones discussed here and it's loaded with features the Accenture has an incredible range of up to 4,000 Miles because of its dual prop-driven design the trade-off is paid but it's worth it for endurance altitude and a lethal strike with the maximum takeoff weight of over 7 200 pounds the Aksungur has six underwing hard Points each is capable of carrying anti-submarine Torpedoes Free Fall Ordnance or the most advanced seven millimeter guided missiles the Turkish UAV Alexandra can fly 28 hours within 12 innovative ammunition payloads.
TAI AKSUNGUR Features:
Introduction: 2021
Length: 39.4 ft (12 m)
Wingspan: 78.9 ft (24 m)
Range: 6,500 km (4,039 mi)
Top Speed: 250 kph (155 mph)
8. Kronshtadt Orion Advanced Military Drone: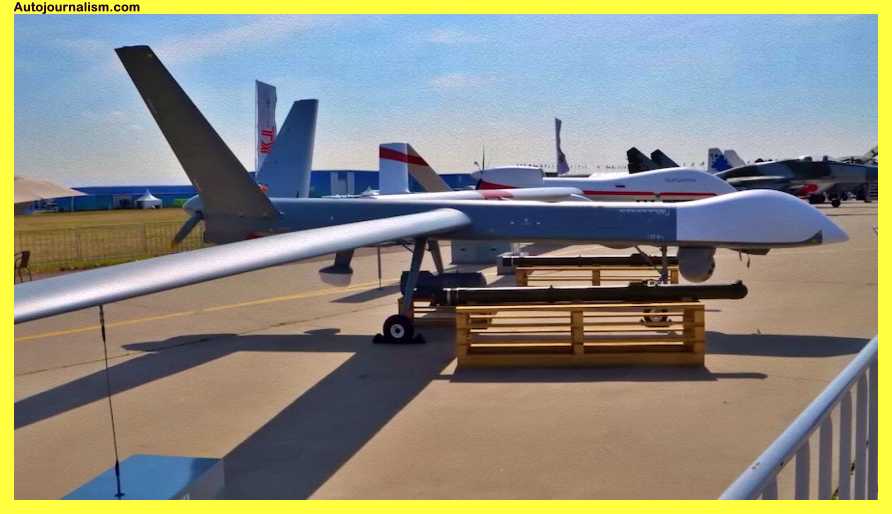 the Russian Crunch at Orion is smaller but no less dangerous the Orion relies largely on a low radar signature in order to achieve a more compact design this 2020 entry at 26 feet nose to tail is less expensive and easier to construct but its capabilities are far from cheap with a normal payload of 60 kilograms the Orion can loiter above hostile terrain for 24 hours the Orion is often armed with thicker missiles making it ideal for cat and mouse games the Drone comes in a variety of configurations for both the home and Export markets in Russia as of 2022 Russia had manufactured approximately 50 of these drones.
KRONSHTADT ORION Features:
Introduction: 2020
Length: 26.3 ft (8 m)
Wingspan: 52.6 ft (16 m)
Range: 250 km (160 mi)
Top Speed: 200 kph (120 mph)
7. Baykar Bayraktar Kızılelma (Bayraktar MIUS) Advanced Military Drone: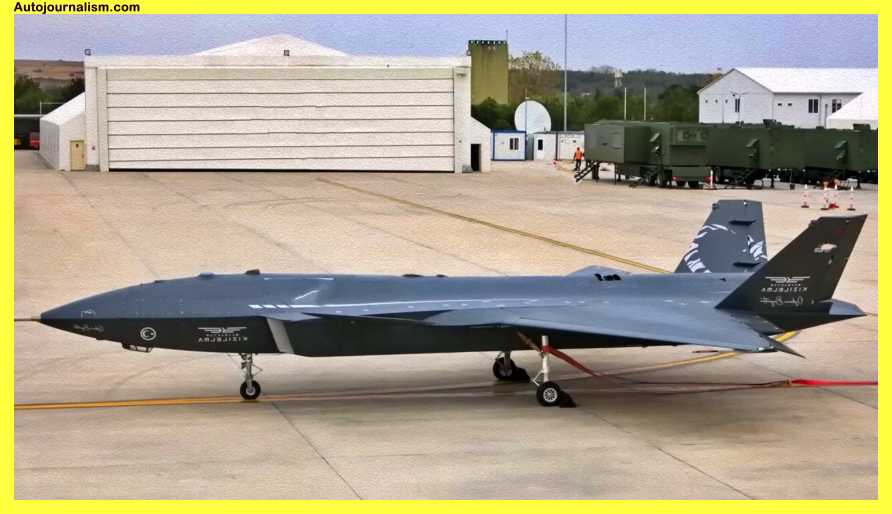 the Kızılelma or jet engine drone is currently in testing with two engines version planned one of which includes afterburner improvements the aircraft is designed to be able to take off and land on an amphibious assault ship without the use of a catapult mechanism the Kızılelma stands out with an amazing airspeed of Mark 0.9 placing it on a level with military jets its creators are targeting Naval use with altitudes of up to 45 000 feet and ranges of 930 miles the 0av will be forced to be reckoned with especially given its aggressive maneuvering capability and stealthiness against the radar.
BAYRAKTAR KIZILELMA Features:
Introduction: 2024 (Planned)
Length: 48.3 ft (14.7 m) Wingspan: 32.10 ft (10 m)
Range: 930 km (580 mi)
Top Speed: 1,100 kph (680 mph)
6. BAE Systems Taranis Advanced Military Drone: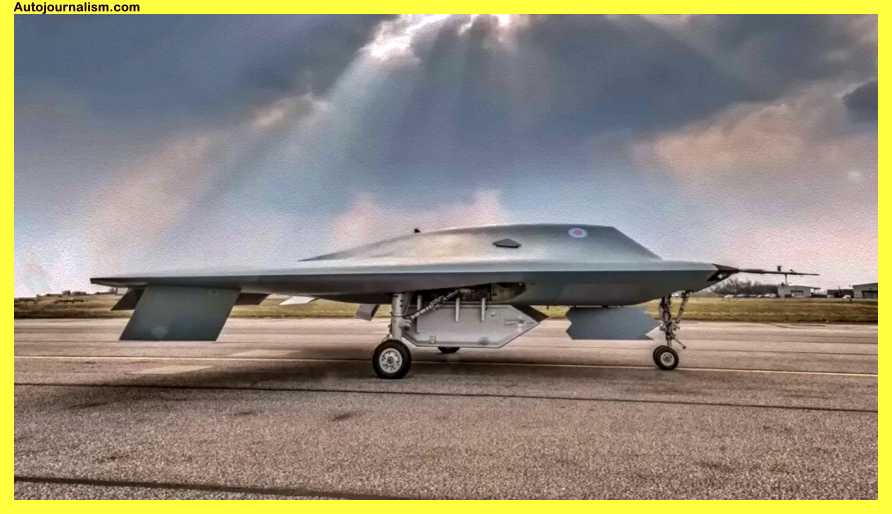 A fully developed Taranis air vehicle is capable of delivering weapons to a battlefield in another continent with a higher level of autonomy ba is a system based in the United Kingdom and focuses on a larger more capable design on a smaller scale and the Taranis has a similar profile as the B2 stealth the term scaled down is deceptive the Taranis is equivalent in size to a hawk jet fighter standing 40 feet long and weighing 18,000 pounds the Taiwan which is announced in 2010 and tested in 2016 has all but vanished BAE Systems is keeping this one under wraps neither denying nor confirming the Project's status.
BAE SYSTEMS TARANIS Features:
Introduction: 2013
Length: 37.2 ft (11.35 m)
Wingspan: 32.10 ft (10 m)
Range: Undefined
Top Speed: Undefined
5. HONGDU GJ Advanced Military Drone: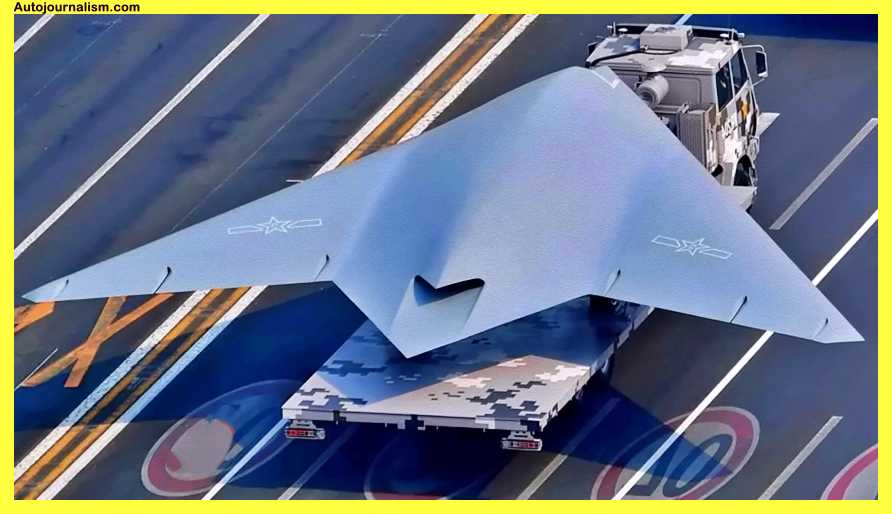 The Hongdu GJ-11 Which is far less covered is China's principal military drone in operation the Hongdu GJ-11 which debuted in 2013 is a jet-powered micro stealth drone with a diverse set of applications the processes for autonomous takeoff and flying are well-established yet the Hongdu GJ-11 is also designed to be controlled by China's Chengdu j-20 stealth fighter in terms of offensive capabilities the gj11 features a larger internal weapon space the Drone is reportedly capable of taking off autonomously from type 075 amphibious assault ships and the stealthy drone could deploy swarming air launch decoys or electronic warfare systems in addition to launching Precision guided munitions.
HONGDU GJ-11 Features:
Introduction: 2021
Length: 40 ft (12.2 m)
Wingspan: 47.3 ft (14.4
Range: 4,000 km (2,485 mi)
Top Speed: 999 kph (621 mph)
4. Wing Loong-10 (Chengdu WZ-10) Advanced Military Drone: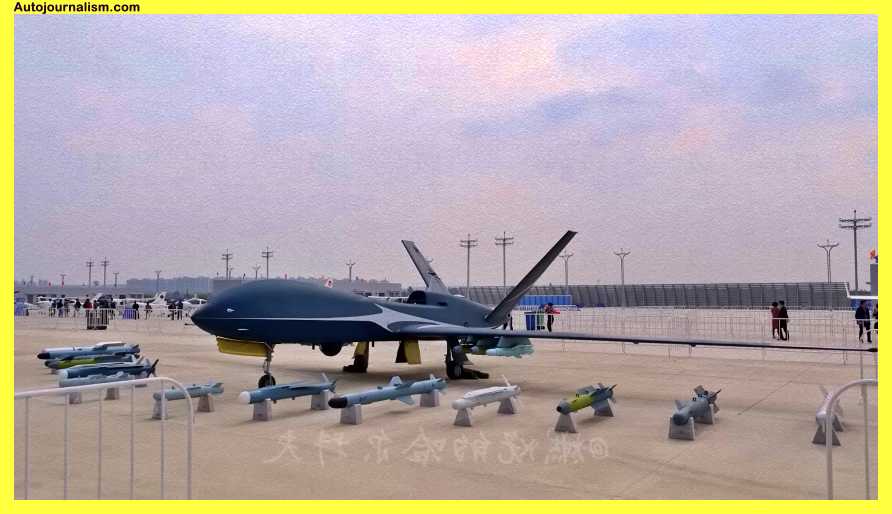 The chain of the General Dynamics Reaper series definitely inspired the wz10 however the Chinese doppelganger includes some significant improvements when converted to jet power the Chengdu WZ-10 can fly for up to 20 hours at 390 miles per hour the Chengdu WZ-10 typically carries a combined payload of air surface missiles and guided bombs the presence of light cruise missiles, however, distinguishes the wz10 from other drones as per preliminary information the new drone is designed to locate electromagnetic signals between 100 to 300 megahertz at 200 kilometers it has a ceiling weight of 12,500 meters and has a speed of 520 kilometers per hour.
WING LOONG-10 (WZ-10) Features
Introduction: 2016
Length: 29.6 ft (9 m)
Wingspan: 65.7 ft (20 m)
Range: Undefined
Top Speed: 620 kph (390 mph)
3. EADS Barracuda Advanced Military Drone: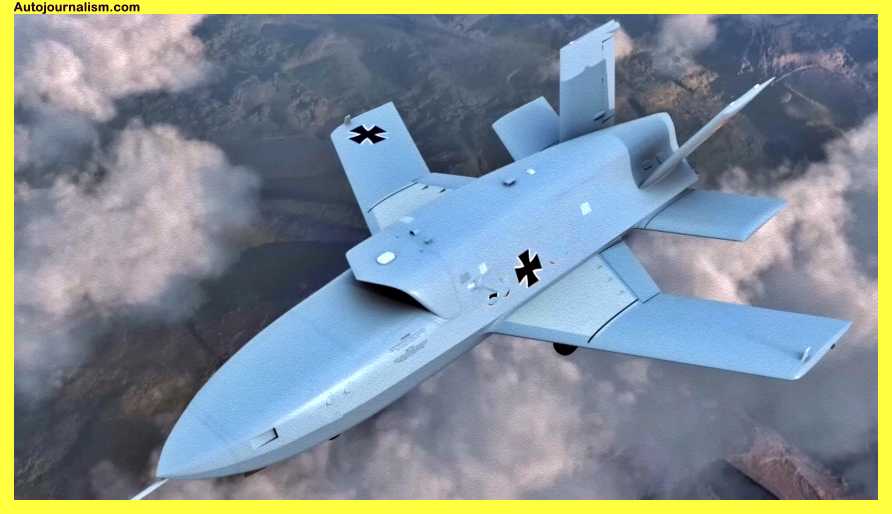 In 2006 the Barracuda was born from a high-profile design effort supported by Spain Germany and Eads despite the hype and early success little else has made headlines since its introduction it is unknown how many exist or are actively in use nonetheless considering its Mach 0.85 performance and 660-pound payload it is reasonable to believe that Barracuda has progressed the ads chose the Pratt and Whitney j15d turbofan which was surprising for a European design the Barracuda is developed as a reconnaissance aircraft but could be modified to serve as a fighter or strike drone as well.
EADS BARRACUDA Features:
Introduction: 2006
Length: 27.1 ft (8.25 m)
Wingspan: 23.8 ft (7.22
Range: 200 km (120 mi)
Top Speed: 647 kph (1,041 mph)
2. Shahed 129 Reaper Advanced Military Drone: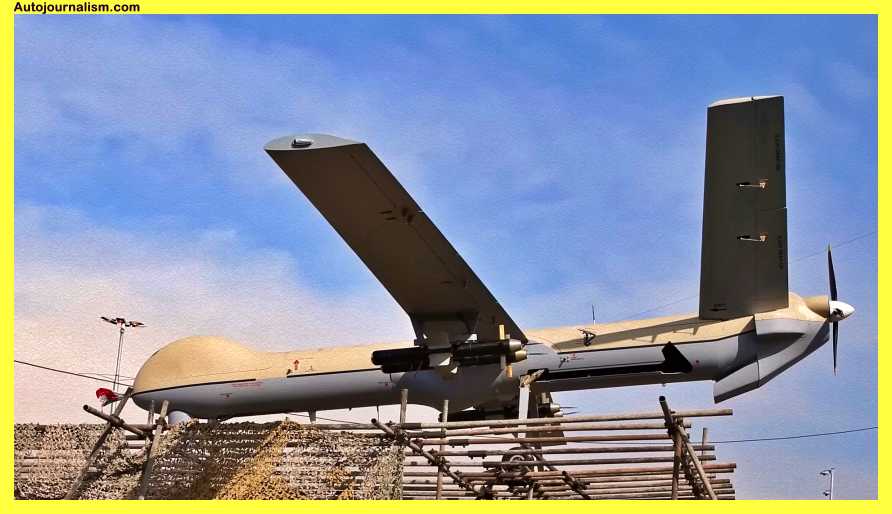 The Shahed 129 Reaper like its appearance originates in Iran according to Independent sources roughly 50 Shahed 129 exist with approximately 25 in service Shahed 129 is powered by Aerotax 914 engine can stay aloft for 24 hours and has a range of 1100 miles, Shahed 129 can only be used for ground attacks and can carry 47345 guided bombs the shot hit 129 UAV can be controlled and guided remotely the UAV's optical system sees within a radius of 211 kilometers and can provide the military with a clear image of the terrain at night during the day and in all weather conditions.
SHAHED 129 Features:
Introduction: 2013
Length: 26.3 ft (8 m)
Wingspan: 52.6 ft (16 m)
Range: 1,770 km (1,100 mi)
Top Speed: 150 kph (94 mph)
1. Boeing Boeing MQ-25 Stingray Advanced Military Drone: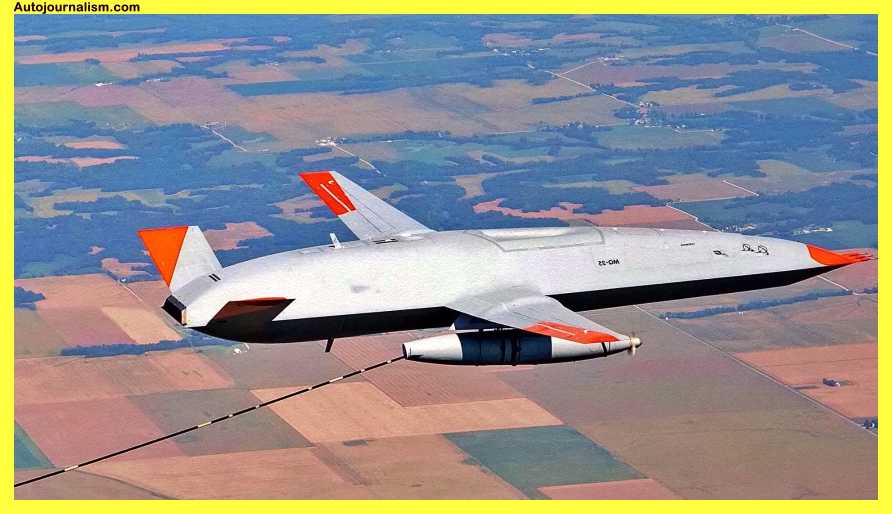 Boeing is bringing the future of unmanned aircraft carrier Aviation to the U.S Navy with the Boeing MQ-25 Stingray the Boeing Boeing MQ-25 Stingray Stingray is an aerial refueling drone it will provide the needed robust refueling capability thereby extending the combat range of deployed Boeing fa-18 Super Hornet Boeing EA 18g Growler and Lockheed Martin f-35c Fighters the Boeing MQ-25 Stingray adds considerable Firepower to the Navy for Less space power comes from a Rolls-Royce AE 307n turbo fan kicking out 10 000 pounds of thrust but it is the ability of in-flight refueling of other planes that stands it out from its rivals.
MQ-25 STINGRAY Features:
Introduction: 2019
Length: 51 ft (15.5 m)
Wingspan: 75 ft (22.9 m)
Range: 930 km (580 mi)
Top Speed: 620 kph (385 mph)
Thanks for Reading this article Hope you like it.
Also Check: