Top 15 Most Powerful Chinese Military Vehicles (Pdf Download)
Today we will give you the list of Top 15 Most Powerful Chinese Military Vehicles with a Pdf Download Option, just go to the end of this article, So let's start, While the U.S military is the world's most powerful fighting force by a large margin China is slowly starting to get close after all it creating new aircraft carriers designing top-of-the-line fighter jets or developing new submarines the Chinese military is willing to go to any lengths necessary to rival the military might of the United States, so join me for today's article as we take a look and Discussion at 15 of the most powerful Chinese military vehicles.
List of The Top 15 Most Powerful Chinese Military Vehicles
The table provides the List of the Top 15 Most Powerful Chinese Military Vehicles along with their Specifications and Images.
| | | |
| --- | --- | --- |
| Sl. No. | Chinese Military Vehicles | Types |
| 15 |  JH-XX | China's 6th-Gen Fighter Stealth Bomber |
| 14 |  Hainan | China's amphibious assault ship |
| 13 |  China's 1st Stealth Fighter Jet Chengdu J-20 Stealthy | China's Air Superiority Fighter |
| 12 |  Type 093 | China's Shang-class submarine |
| 11 |  Harbin Z-20 | China's Medium transport helicopter |
| 10 |  Shenyang J-15 Carrierborne | China's Air Superiority Fighter |
| 9 |  Shandong | China's Aircraft Carrier |
| 8 |  Liaoning | China's aircraft carrier |
| 7 |  Rainbow CH-7 | China's Stealth Drone |
| 6 |  H-20 | China's subsonic stealth bomber |
| 5 |  Shenyang FC-31 Gyrfalcon | China's 2nd Stealth Fighter Jet |
| 4 |  Type 99A Tank | China's third-generation main battle tank |
| 3 |  CAIC Z-10 | China's Anti-Tank medium attack and Air-to-Air Combat Helicopter |
| 2 |  Chinese destroyer Nanchang | China's destroyer |
| 1 |  Fujian | Chinese Aircraft Carrier |
China's Top 15 Most Powerful Military Vehicles
Now that you know China's Top 15 Most Powerful Military Vehicles with Specifications, etc. let us learn a little bit more about them in detail.
15. JH-XX (China's 6th-Gen Fighter Stealth Bomber)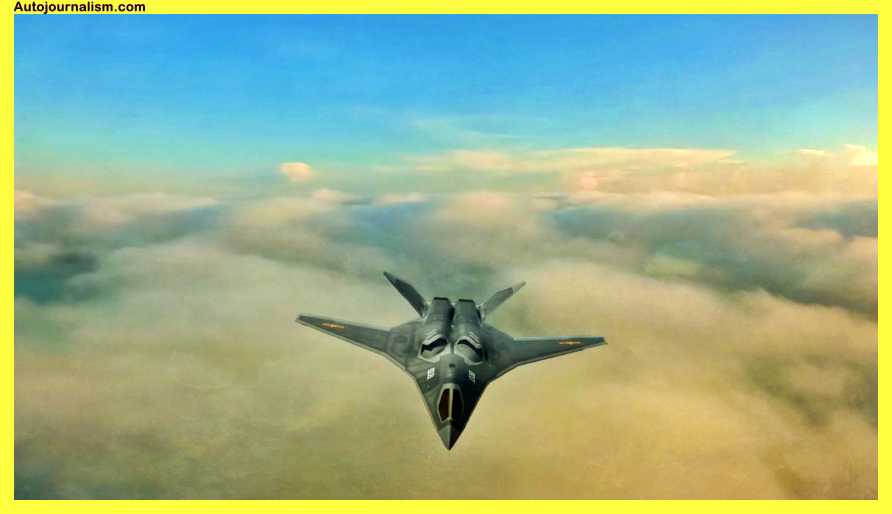 When it comes to achieving air superiority the JH-XX will likely be China's top-of-the-line medium-range bomber estimated to have a range of up to 2,000 kilometers and a payload of about 60 tons it will certainly be less threatening than its longer-range counterpart the Xian h-20 although what it lacks in size and range will likely make up in speed reported to be about as twice as fast as the H20 it could be a real Menace and more localized conflicts around the South and East China Sea and its reported arsenal of air-to-air missiles and high maneuverability means that it would be more than able to handle enemy interceptors in a dog fighting scenario as such China's neighbors should be wary of this multi-role jet fighter.
14. Hainan (China's amphibious assault ship)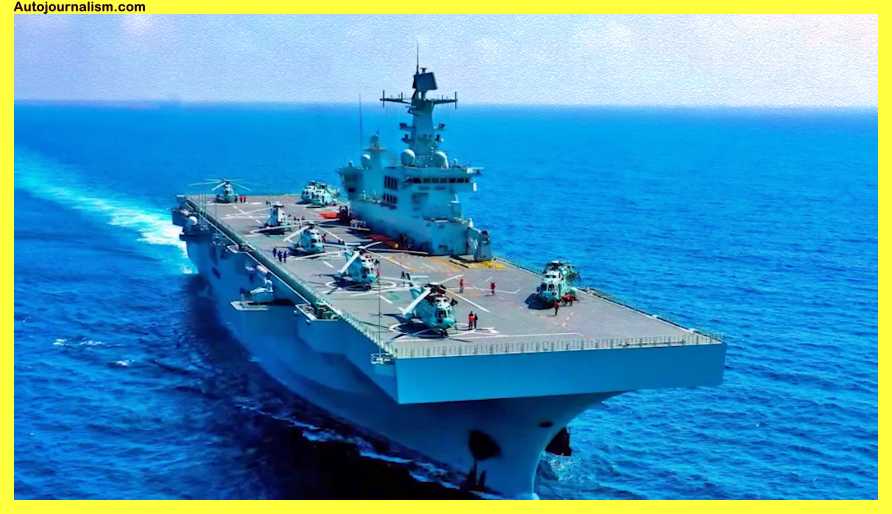 Despite being a major sea power China has been somewhat behind the times in terms of amphibious assault vehicles however in April of 2021 it showed the world that it was moving into the modern era by creating its first independently built Landing helicopter dock ship coming in at 237 meters in length 36 meters in width and a displacement of about 40 000 tons this Beast can hold up to 30 helicopters of various types and sizes many of which can be launched simultaneously if that wasn't enough it also has non-helicopter related capabilities as it can hold up to 1200 troops and can transport fighting Vehicles tanks and landing craft to assist in amphibious assaults on beaches and coastlines as such if China continues to build Vehicles life behind on it won't be long until they'll be able to field massive military assaults on Coastal targets.
13. China's 1st Stealth Fighter Jet Chengdu J-20 Stealthy (China's Air Superiority Fighter)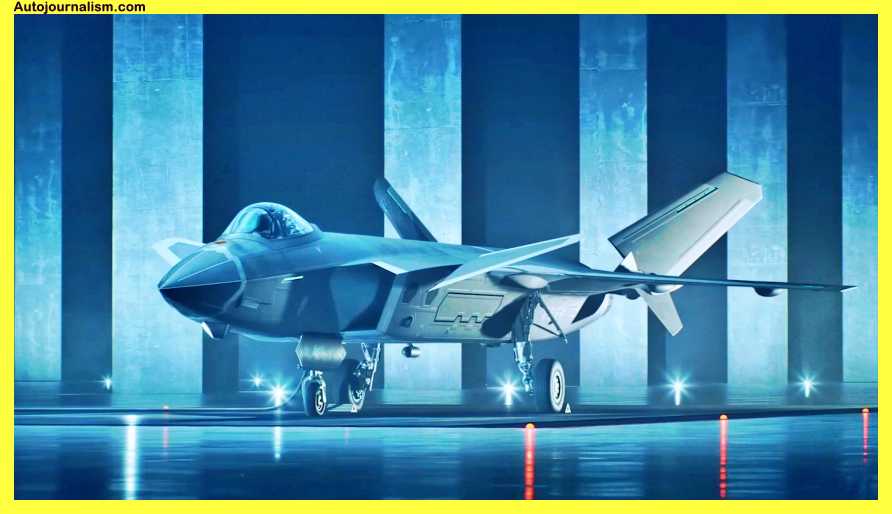 When it comes to Aerial missions the Chengdu j-20 is very proficient as a stealth fighter launched in 2017 this aircraft has a max range of about 5 500 kilometers and a max speed of about Mach 2 and is powered by two Chinese-made WS-10 engines in terms of Firepower it's fully loaded and can be equipped with two short-range missiles that can travel about 20 kilometers and four long-range missiles that can travel about 200 although its most Innovative weapons are its four anti-radiation missiles which are capable of destroying ground enemy radar now in terms of its design many believe that it was made with stolen intelligence as it appears to have the body of the experimental Delta Wang neocon project 1.4 with the nose of a Lockheed F-22 Raptor while the radar array in that nose may have been borrowed from the Russian Sukhoi Su-30mkk however despite this design stealing it's nonetheless a great aircraft and there are now believed to be more than 50 in x of service.
12. Type 093 (China's Shang-class submarine)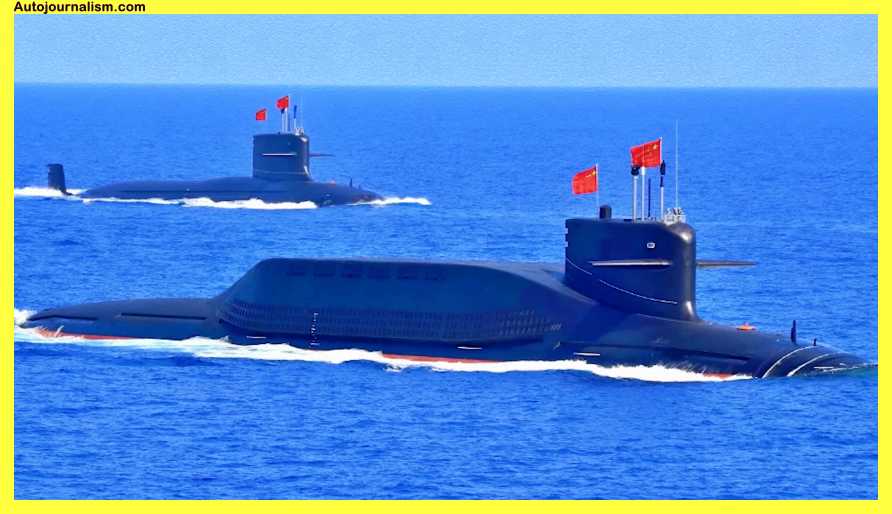 When it comes to submarines the most advanced craft in China's Arsenal is undoubtedly the type O 93a also known as the Shang class they're a series of nuclear-powered attack submarines that have been produced since 2006 and to date, there are a total of six in active service coming in at a length of about 107 meters and a weight of about 6 100 tons it's relatively large thanks to its powerful nuclear reactor it can travel at speeds of up to 56 kilometers per hour and has the unlimited range it's believed to carry a load of up to 22 torpedo-sized weapons with this including the Yj-82 anti-ship missiles Yj-18 supersonic cruise missiles rocket mines and Torpedoes granting it the ability to operate under many different situations to top this off it detects threats with its type 359 radar Hull mounted sonar flag array sonar and passive intercept array sonar allowing it to easily sense anything coming it's way as such the typo 93a truly is a force to be reckoned with for the Chinese military.
11. Harbin Z-20 (China's Medium transport helicopter)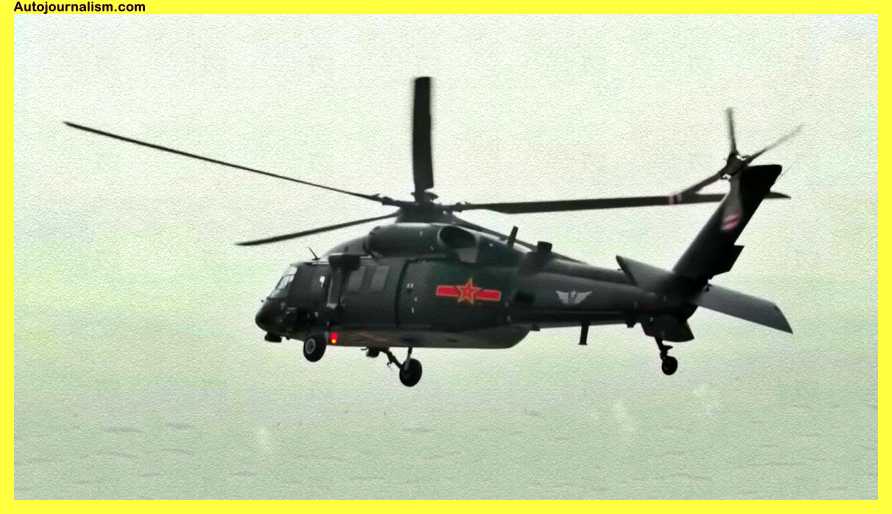 They've seen more and more use in recent years the Harbin z20 is easily the most impressive model to come out of China considered to be a medium-lift utility helicopter this vehicle is in many respects comparable to the US Blackhawk helicopter yet despite being a rip-off from the original many believe that it's just as good if not better featuring a maximum takeoff weight of about 10 tons and the ability to reach altitudes of up to 4 000 meters the helicopter is quite impressive and in terms of its external shape and size it's practically identical to the Blackhawk the z20 also appears to have a solid engine and ability to be used in very cold temperatures an area that might be used to equip missiles and design adjustments in order to reduce infrared signatures however most of the specifics have not been made public and it's difficult to know for certain whether or not the z20 truly is on par with its American counterpart.
10. Shenyang J-15 Carrierborne (China's Air Superiority Fighter)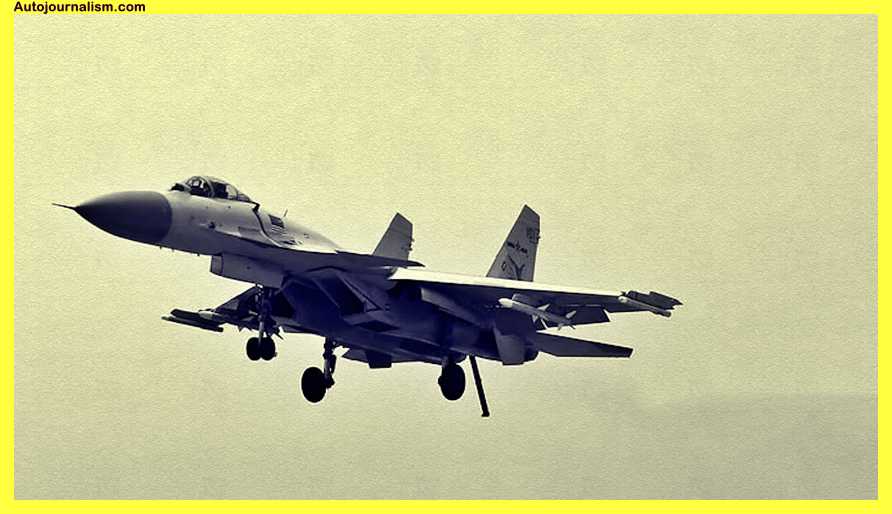 When it comes to achieving air superiority the Shenyang j15 is an essential component of the Chinese Arsenal also known as the flying shark it's an all-weather twin jet carrier-based 4th generation multi-role fighter aircraft and it's not hard to see how it got its Fierce nickname designed using stolen intellectual property from a Russian Sukhoi Su-33 that was purchased from Ukraine in 2001 after years of research the j-15 was finally launched on October 31st of 2009.
Coming in at 22 meters in length and powered by two Saturn al-31 after burning turbofans j15 can reach speeds of up to Mach 2.4 and is equipped with one 30-millimeter cannon and slots for up to 12 missiles all of which can hold land attack anti-ship short-range and medium-range missiles all of these features and its incredible design have made it an incredible machine however the reality is that it pales in comparison to its American counterparts due to its relatively weak engine and sub-optimal infrared system so China still has a way to go before challenging the American Supremacy in the air.
9. Shandong (China's Aircraft Carrier)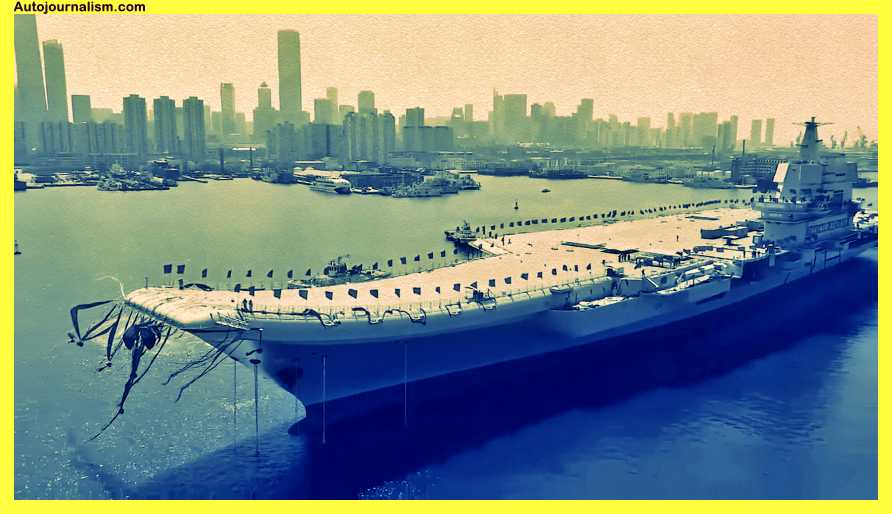 The Chinese Navy has really started to get its act together in recent years and perhaps one of the poster children of this ascendancy has been the Shangdong as the country's second aircraft carrier it's a point of Pride for the Middle Kingdom as it's the country's first domestically built aircraft carrier and is by most accounts one of the top five aircraft carriers in the world in terms of military capabilities coming in at a length of 305 meters and having a weight of about 60,000 tons, the Shandong is quite certainly large and this allows it to carry a total of 36 aircraft including 24 fighter jets and 12 helicopters.
It also has three gun towers and three 18-cell missile systems in order to ward off any threats while its top-of-the-line radar allows it to quickly locate anything coming it's way now it should come as a little surprised that most of the details surrounding this thing are under wraps as the Chinese Navy isn't exactly known for being open about its state military Secrets however given the rising tensions in the South China Sea it would come to an as little surprise that if China were to enter into a major con conflict the Shandong would play a key role.
8. Liaoning (China's aircraft carrier)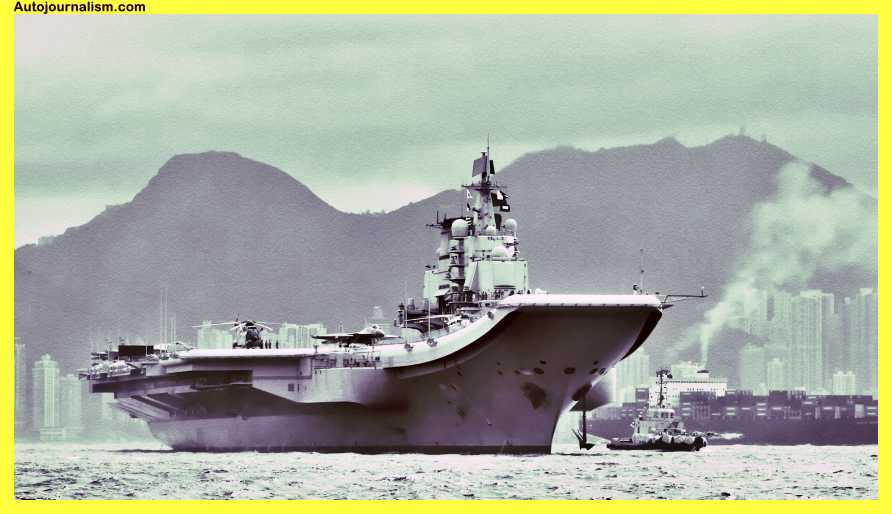 While China now boasts an Arsenal consisting of three aircraft carriers its very first was theLiaoninglaunched in 2011 its length of 305 meters width of 75 meters and displacement of 55,000 tons when fully loaded is certainly impressive although the story of how the Middle Kingdom acquired this vehicle is quite interesting you see in 1988 the ship under the name Barriac was deployed in Ukraine after the fall of the USSR Ukraine began to look abroad for potential buyers however not a single country jumped on the opportunity and so Ukraine simply abandoned it and let it be damaged by the elements.
This led to it eventually being sold at auction in 1998 for 20 million dollars to a company based out of Macau with the plan apparently being to convert it into a floating hotel and casino however by all accounts this was just a sham to hide the fact that it had been acquired by the Chinese military and it soon began to be worked on by the Chinese Navy the end result was a fully restored aircraft carrier that can hold up to 40 aircraft three turret system 318 cell missile launcher systems and modern electronic systems that make it a world-class machine as a result of all of this it's now often found in the South China Sea where it's mostly used to assert China's territorial claims in the region.
7. Rainbow CH-7 (China's Stealth Drone)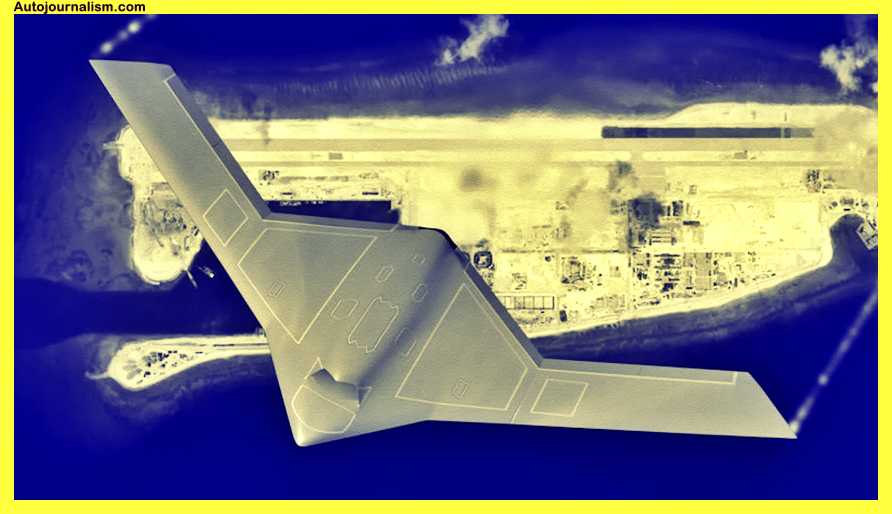 All right it's no secret that the Chinese have no qualms against copying foreign Tech and this is certainly the case with their ch-7 drone appearing in most respects to be a direct rip-off of the U.S Navy's X-47B it's a carrier-based stealth drone with impressive stats coming in with a 22-meter wingspan and a length of up to 10 meters it's certainly quite large but what really makes heads turn is its ability to fly at speeds of up to 920 kilometers per hour and reach an altitude of 13,000 meters it can pull off this impressive performance for about 15 hours Non-Stop and has an operational radius of 2,000 kilometers making.
It is a real Workhorse but what really makes it a threat is its host of features this is because it holds a variety of anti-radiation missiles and standoff weapons and were not directly attacking targets it can reportedly intercept radar electronic signals and simultaneously detect verify and monitor high-value targets the implications of this is that the Drone can more than likely fly into tested airspace conduct reconnaissance missions and if necessary fight its way out of an enemy Ambush the fact that it's armed may also allow it to disrupt enemy Air Force operations allowing them to take down Pilots without losing any of their own as such the ch-7 Drone really is something to be feared.
6. H-20 (China's subsonic stealth bomber)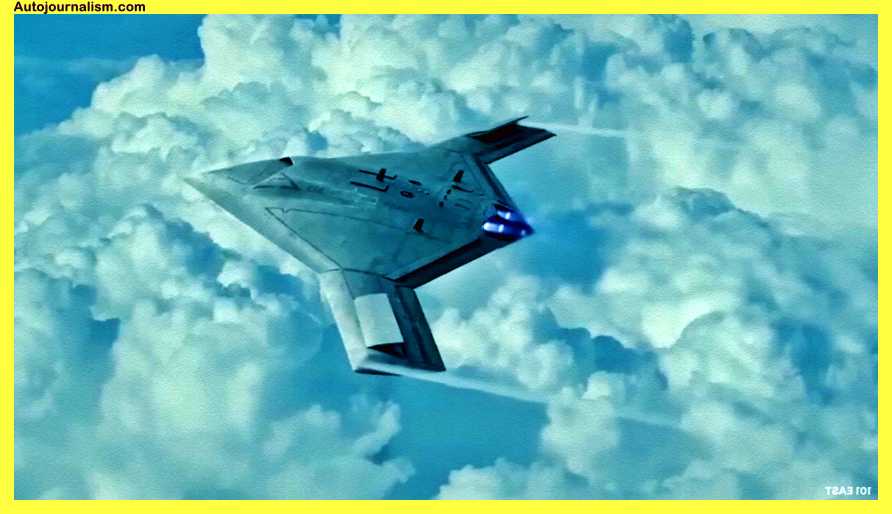 When it comes to stealth bombers China's most high-tech offering is its Xeon h-20 and while it will not be operated until about 2025 the idea is that it will have a range of at least 8 500 kilometers so it can threaten the so-called third island ring which includes Australia and Hawaii it will be able to do so with the help of a Ford turbofan engine that's similar to the American Spirit B2 bomber which for the record is the most advanced stealth bomber on the planet while its Advanced avionic features will ensure that it'll be able to send out electronic signals capable of damaging and deceiving radar systems.
Its estimated 9 tons of payload will mean that it will be able to transport all manner of weapons including Precision guided bombs air-to-surface missiles and even nuclear weapons while its mobile data processing center will ensure that it can coordinate actions by sharing real-time information with other Chinese military units as such the Xeon h-20 will certainly be a difficult vehicle to handle however that certainly has some competition from the United States, after all, America's B-2 bombers have no problem outperforming the h-20 in nearly every aspect as the B2 has a payload that's more than double has a range that's 1600 kilometers more than the H20 and is likely to be improved in the very near future by the all-new B-21 Raider so only H20 is certainly scary it definitely will be beaten.
5. Shenyang FC-31 Gyrfalcon (China's 2nd Stealth Fighter Jet)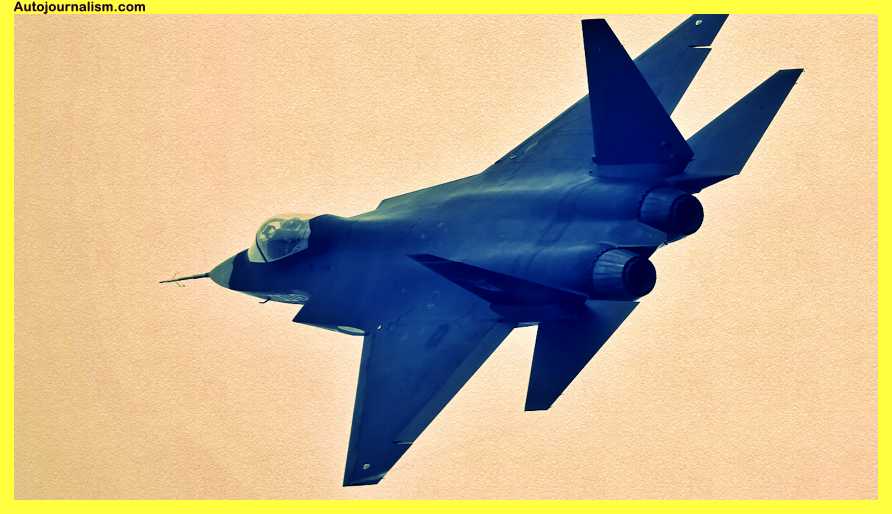 While the Shenyang fc31 may not yet be in full active service it could easily become one of the most powerful jet fighters in the Asia-pacific theater reportedly able to carry up to 12 medium-range air missiles eight air-to-ground missiles and a combination of eight deep penetration bombs and 30 small bombs these jets are absolutely loaded with Firepower yet despite this they're still able to travel at speeds of up to Mach 1.8 the design itself is reported to be even stealthier than the j-20 and it's equipped with many Advanced sensors to detect incoming aircraft making it formidable too however what really ticked off the United States is that it's essentially a shoddy copy of the American F-35 fighter jet you see the info surrounding its design was believed to have been stolen during a Cyber attack between the years 2010 and 2011.
The end result was a fighter that has a way to wingspan and height that are very similar while other features such as the frames and weapon bays are also nearly identical in other respects the Chinese have a leg up as the fc31 is able to go to of up to Mach 1.8 rather than 1.6 yet despite all this copying the Chinese couldn't get every detail right as more difficult to copy aspects such as the flight distance and avionics equipment are far weaker than that of a genuine F-35 as such while the fc31 is certainly impressive the general consensus is is that the F-35 is the superior aircraft.
4. Type 99A Tank (China's third-generation main battle tank)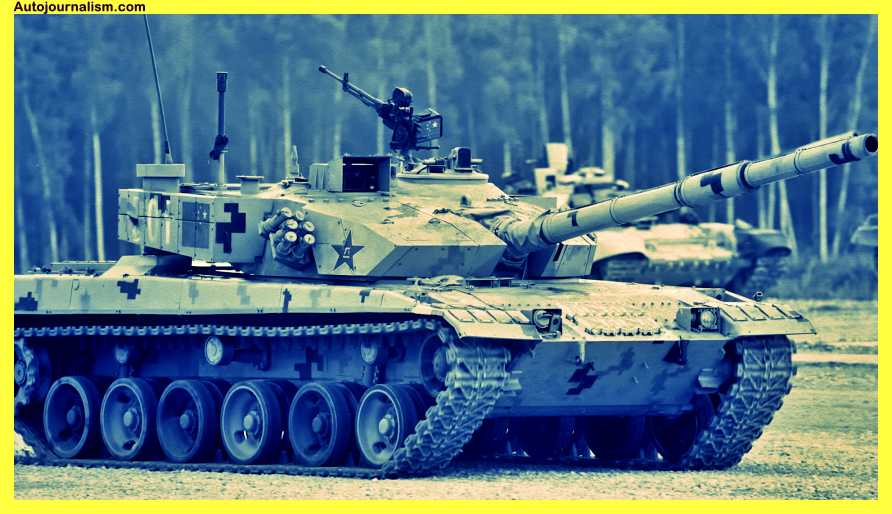 When it comes to the Chinese Army's tank Arsenal type 99 certainly does pack a punch it's made in two different variations there are about 1200 of these Fighting Machines in service and in terms of their specs they're pretty impressive they come in at a length of 7.6 meters with a width of 3.7 meters and a weight of about 55 tons they're able to trample anything in their path with their 1500 horsepower engines that allow them to go to speeds of up to 76 kilometers per hour in terms of armaments they're equipped with a ZPT98 smoothbore gun a heavy machine gun and a coaxial machine gun and they can go an impressive 600 kilometers before needing to refuel they are impressive vehicles and by many accounts their neck and Equity American M1 Abrams tag in terms of efficacy.
For example, the type 99 has a slightly larger gun and is able to Auto reload its cartridges allowing for there to be three soldiers rather than the Four soldiers necessary in the Abrams the type 99 is also far lighter than the Abrams providing it with more maneuverability and speed on although some of this efficiency does come at a cost after all while the Abrams may be heavy and has been argued that having an extra crew member makes the tank more reliable while the Abrams is m829 depleted uranium rounds can penetrate around 15 to 25 percent more armor than its Chinese counterpart however when everything is taken into account many would say that the type 99 may just be one of the world's most advanced attacks.
3. CAIC Z-10 (China's Anti-Tank medium attack and Air-to-Air Combat Helicopter)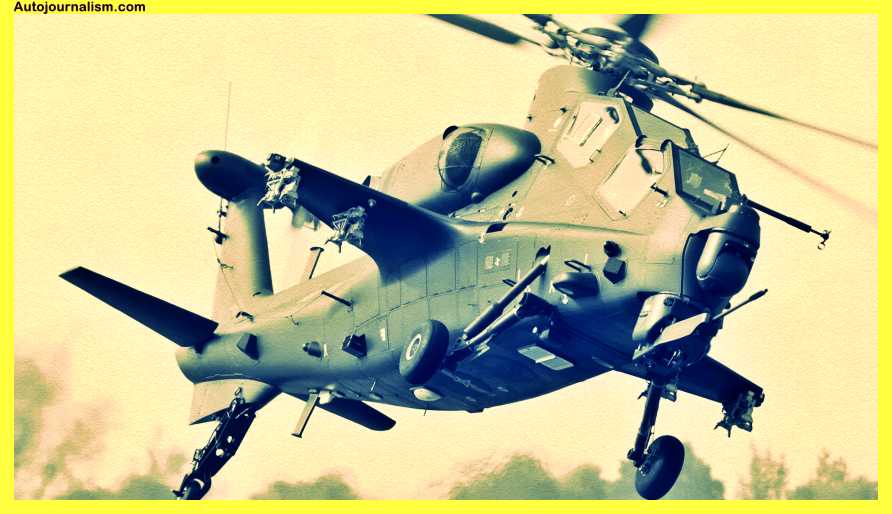 Out of all the helicopters in China's arsenals, the CAIC Z-10 is one of the most top-of-the-line flying vehicles heavily inspired by the designs of the Eurocopter and Russian Kamov Ka-27 it entered service in December of 2012 and has ever since been a staple of China's Air Force made in order to disable armored Targets on the battlefield it has limited air-to-air combat capabilities but more than makes up for this with the ability to wreak havoc on the ground that's because it has a 30-millimeter cannon unguided rockets and HJ–j8 HJ-9 and HJ-10 anti-tank missiles that are all able to decimate land targets while it also comes equipped with TY-90 air-to-air missiles in case it has to deal with incoming threats in the air in terms of Defense.
It also has a sloped fuselage to reduce radar detection and has armor plates to protect against penetration while it also has several pieces of top of line Techs such as infrared sensors radar Laser warning receivers infrared Jammers and decoy dispensers in order to work effectively in the field as you might expect the United States was not too thrilled when the helicopter's development and the controversy around it actually managed to spill over into Canada that's because Pratt and Whitney Canada had actually sold engine control software to China and since this aided in the z10's development the U.S took the company to court the end result was that both Pratt and Whitney and some of their American partner companies agreed to pay more than 75 million dollars to the US government in Damages making this sale a pretty big financial and strategic mistake for those companies.
2. Chinese destroyer Nanchang (China's destroyer)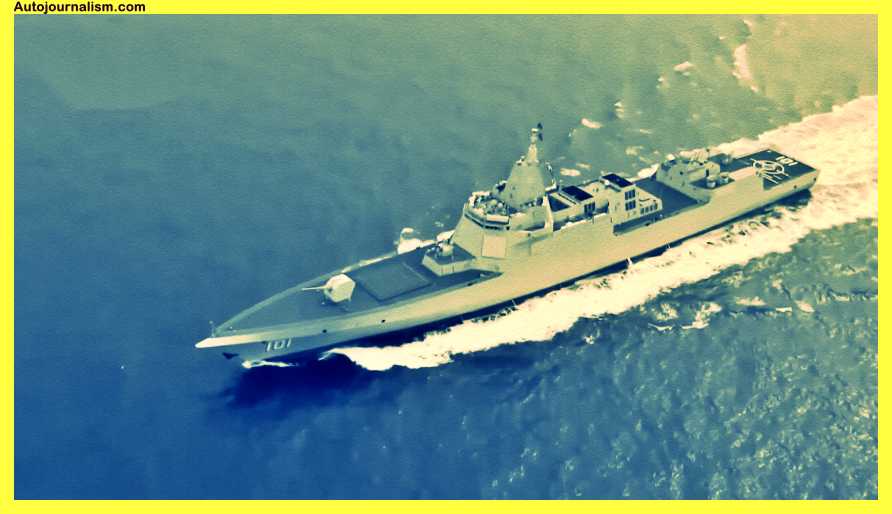 While the Nanchang is shrouded in a cloud of secrecy it's easily one of the Chinese Navy's most advanced new ships first entering service sometime in 2020. it's a top-of-the-line stealth-guided missile destroyer that seems to be well equipped for area air defense and anti-submarine warfare although it's more than capable of doing far more when necessary now while it's near impossible to confirm all the specifics it appeared to be about 180 meters long 20 meters in width and have a displacement about 11,000 tons for reference this is more or less in line with the United States planned Arleigh Burke-class destroyers and larger than the United States's current Ticonderoga class cruiser Beyond its size.
The nunchang also has no less than 112 vertical launch systems one of which are capable of shooting out a dizzying array of armaments such as land attack missiles anti-ship cruise missiles surface-to-air missiles and Rocket assisted Torpedoes unlike their American counterparts they were able to launch both Hotshot and Cold Shot missiles giving the Nanchang of Versatility while close in weapon systems and gun turrets take care of short-range threats while onboard Harbin Z-9 and Chiang Hai z18 helicopter take care of everything else in between in terms of electronic capabilities the nunchang is reportedly almost undetectable by radar and it's strong enough that it can reportedly launch electronic attacks against enemies to top all this off it's able to achieve a speed of more than 30 knots despite its large size while its range of 9,200 kilometers allow it to go anywhere and everywhere in a Flash as such the nunchang is a threat to continued American dominance in the field of Naval technology.
1. Fujian (Chinese Aircraft Carrier)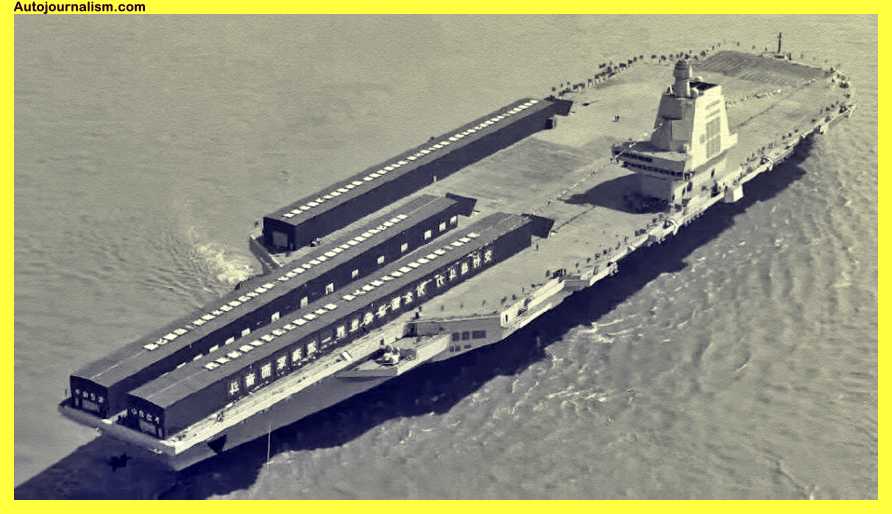 Until recently China owned just two aircraft carriers in comparison to the United States 11. and after years of development, they now have a third one that will be roughly comparable to the U.S Navy's World leading Ford class known as the Fujian development of this carrier first began with the help of imported Russian technology and after all the bells and whistles were installed it was launched on June 17th of 2022. in terms of features, the aircraft carrier is pretty impressive as it can displace anywhere between 77,000 and 90,000 tons and has a length of approximately 300 meters and a flight deck with a width of about 78 meters Beyond its physical stature though the Fujian also has a catapult launching system which appears to hold three separate deck catapults with each being able to shoot out multiple types of aircraft depending on the mission at hand this is possible via a system known as integrated electric propulsion which is powered with the help of massive gasoline or diesel run engines and as a result, I think you'd agree that the Fujian is quite impressive.
However, I should note that Fujian has been the subject of a lot of controversy on one hand Western media has criticized this thing for its name as Fujian is the name of the Chinese Province directly opposite Taiwan a South China Morning Post article also seemed to expose some strange discrepancies with the Fujian as the aircraft carrier was photographed undergoing a fitting at a Shanghai Shipyard that showed it without its radar and weapon systems in place which is quite strange for a vehicle that should be a finished product.
So, therefore, the Fujian continues to be shrouded in mystery when only time will tell whether or not it will play a major role in Chinese activities in the Pacific Ocean.
Also Check: