Top 10 Most Powerful Weapons of North Korea
Here is the list of the Top 10 Most Powerful Weapons of North Korea, When we think of Korea, we think of a country famed for creating cutting-edge electrical devices, but that's South Korea. In this video, we'll discuss its infamous northern neighbor, whose leader creates international news with every word. We'll discuss the most powerful weapons in North Korea's arsenal today. North Korea has one of the world's largest standing armies, but with the acquisition of nuclear weapons, the situation has changed, and North Korea can now openly issue warnings to other countries not to interfere in their affairs.
List of Top 10 Most Powerful Weapons of North Korea
1. Pokpung-ho 3 Main Battle Tank (MBT) (Powerful Weapon of North Korea)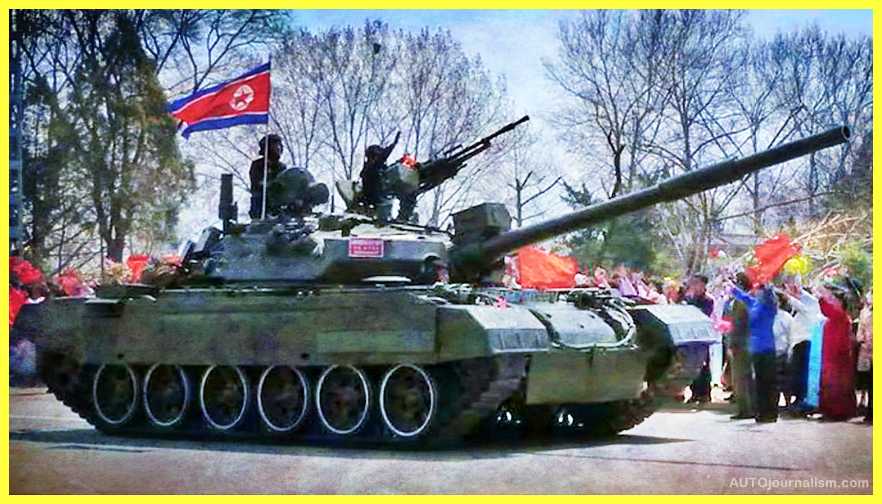 The North Korean ground force's spare head, the Pokpung-ho, combines design features and equipment from multiple Soviet-era tanks with local upgrades to make it powerful enough to take on South Korea's modern tanks. Pokpung-ho is a light tank that weighs 44 tons and is similar to the T72.
The current version of this tank is equipped with weaponry, and it was seen at a military parade with two short-range surface-to-air missiles and two anti-tank missiles mounted on either side of the turret. A dual-barreled 30-millimeter automatic grenade launcher has replaced the 14.5-millimeter machine gun.
2. Hwasong-14 Intercontinental Ballistic Missile (ICBM) (Powerful Weapon of North Korea)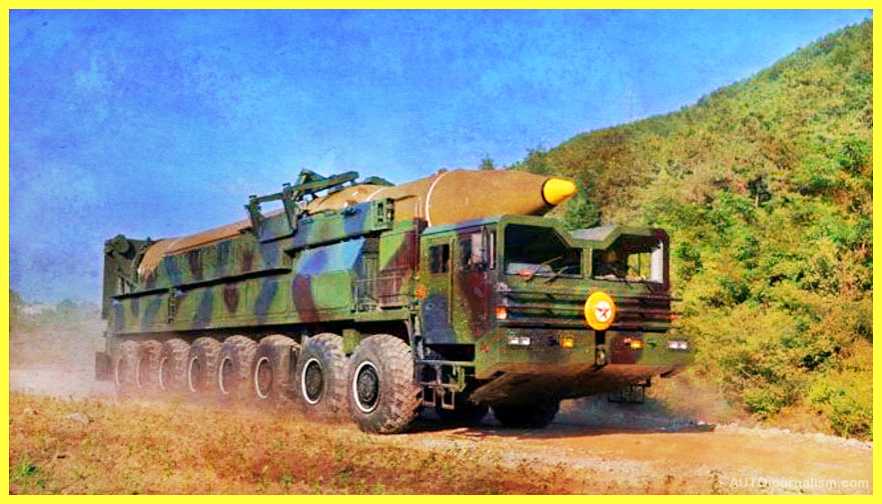 This is a new North Korean road mobile intercontinental ballistic missile that was developed with Russian assistance. China and Ukraine may be involved. This explains North Korea's quick progress in developing new ICBMs capable of delivering a 500-kilogram payload. The Hwasong-14 missile has two stages.
According to its nose cap, it is the first ICBM North Korea has flown. Depending on payload, the missile might reach up to ten thousand four hundred kilometers, putting most of the United States within range. Although there is no accurate information on the missile's throw weight or even the blast yield of its warhead, this ICBM carries a single warhead Nango-class missile boat
3. Nongo class Missile Boat (Powerful Weapon of North Korea)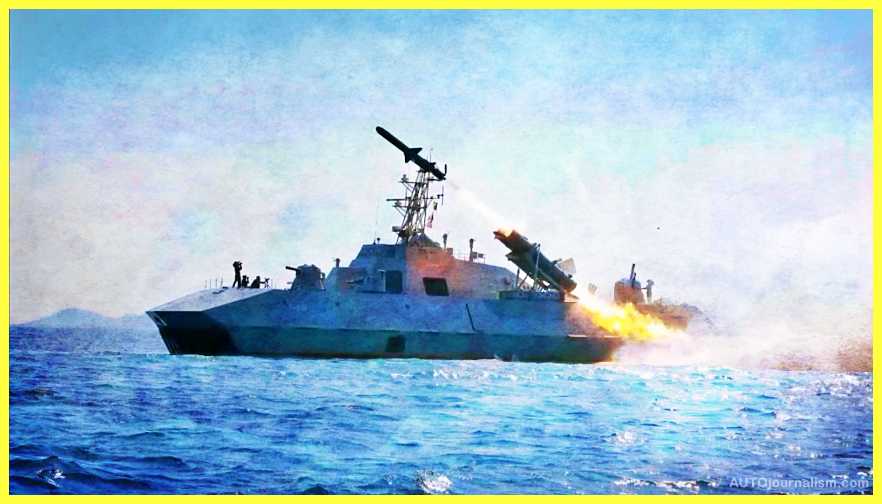 The North Korean navy will have to rely on its submarines and missile boats in the event of a battle. The longer class missile boat is a fast, tiny, and low-cost missile boat with a potent missile arsenal. These boats can attain speeds of up to 92 km/h, making them exceedingly difficult to track.
Only six such missile boats are claimed to be operating at the moment, but they might be mass produced in the future because these missile boats are only effective in huge numbers.
4. Sinpo Class Submarine (Powerful Weapon of North Korea)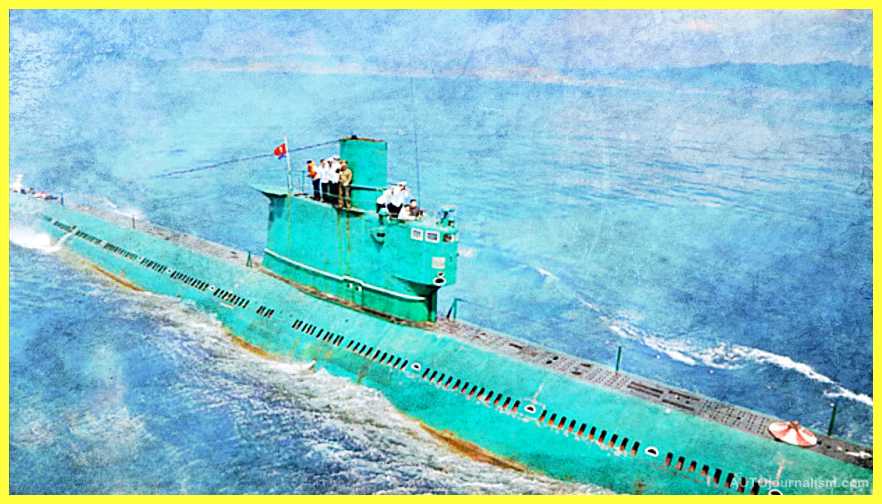 The Sinpo Class is North Korea's first ballistic missile submarine capable of firing a nuclear-tipped ballistic missile. It is the world's smallest submarine of its type, weighing around 1600 tons when submerged, and is most likely intended as a test platform. The class's next submarines could be larger and carry multiple ballistic missiles, giving them greater range and strike capability.
It is projected to have a range of 500 to 2500 kilometers because it is a diesel electric submarine that can simply stay below by shutting down all of its machinery and functions. However, no official information has been provided, so no confirmation is available.
5. Koksan Self Propelled Gun (Powerful Weapon of North Korea)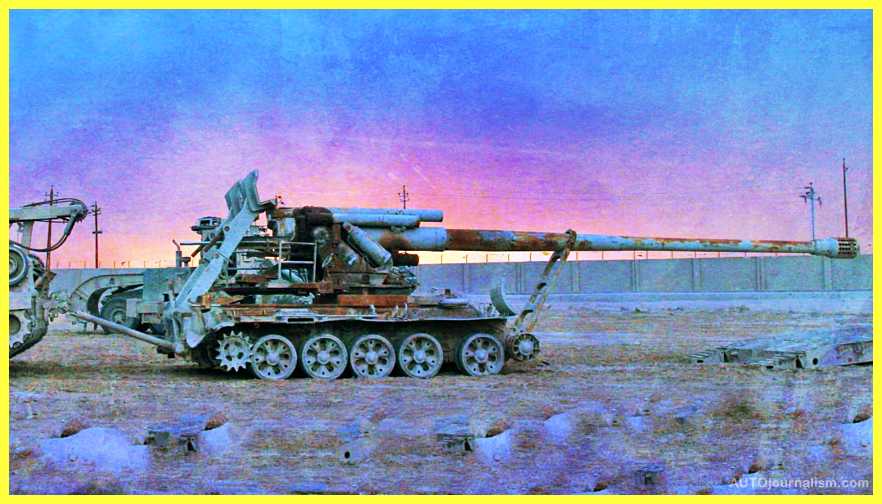 The lack of electronics makes them resistant to jamming and electromagnetic pulses, allowing them to operate in even the most jamming-intensive battlefields. Each cannon is followed by a separate truck that transports the crew and additional rounds. The Koksan 170-millimeter heavy artillery gun has an open turret and a longer chassis, allowing it to hold 12 rounds of ammunition.
With a maximum range of 60 kilometers and a slow rate of fire of roughly 2 rounds per 5 minutes, this weapon has the ability to deal massive damage if utilized appropriately.
6. Modified SA-13 Surface-to-Air missile system (Powerful Weapon of North Korea)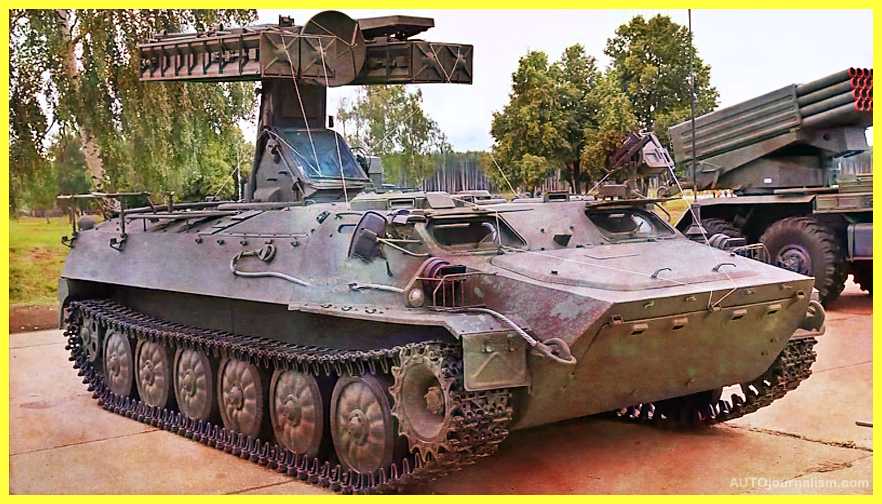 For ground-based acid protection and to supplement longer-range surface-to-air missile systems, a mobile surface-to-air missile system with several short-range missiles is essential. The original Russian sa-13 system consisted of four IR-guided surface-to-air missile systems mounted on a multi-purpose tracked vehicle called the mtlb.
However, the North Korean version has been modified to accommodate eight smaller and newer missiles, virtually increasing the payload. It's a light amphibious device that can defend armored columns against aircraft attacks.
7. Mikoyan MiG-29 fulcrum (Powerful Weapon of North Korea)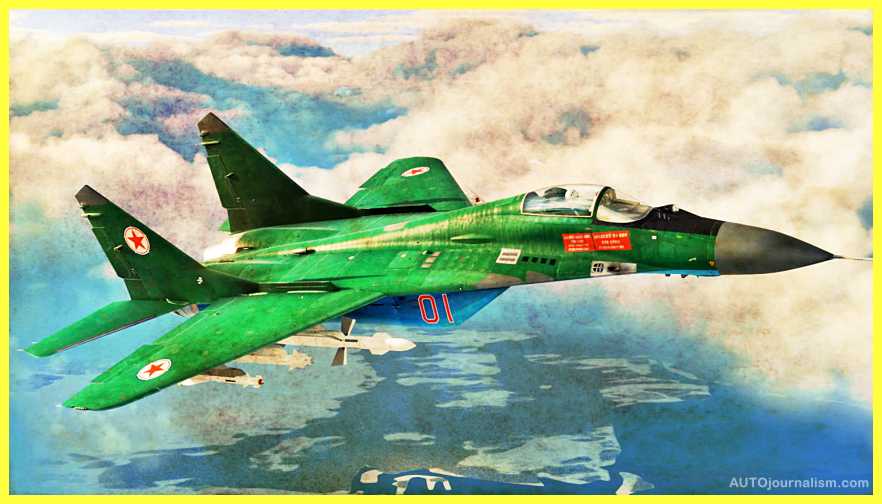 The MIG-29 is the most advanced fighter jet in the North Korean air force, which otherwise consists of a collection of old planes. In 1988, they received a batch of 17 MIG-29s from the Soviets, which are used for primary air defense. They are backed up by a 200-strong fleet of MIG-21 and MIG-23 fighters, which have no chance against their rival modern fighter fleet. The MIG-29 is a fourth generation fighter jet with a reputation for being
On the MIG-29 model sold to North Korea, the r-60 and r-27 air-to-air missiles, which are the only modern air-to-air missile types, have been spotted.
8. KN-09 (MLRS) multiple launch rocket system (Powerful Weapon of North Korea)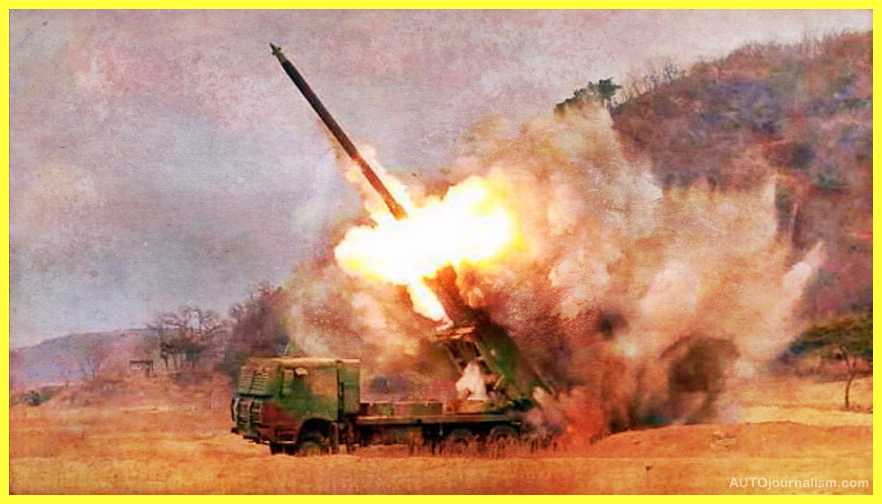 The KN-9 system was recently announced by North Korea. Anyone within 200 kilometers of it should be afraid of the eight rockets mounted atop a 66-wheeled truck. North Korea is beginning to modernize its military and is no longer relying on antiquated weapons, as seen by the development and manufacture of this weapon system.
In the event of a war, the KN-9 threat permits North Korea to target South Korea and its surrounding regions from well within its borders. Such a strong standoff system, if mass produced and strategically placed, will represent a substantial danger and be a game changer.
9. Nodong Medium Range Ballistic Missile (MRBM) (Powerful Weapon of North Korea)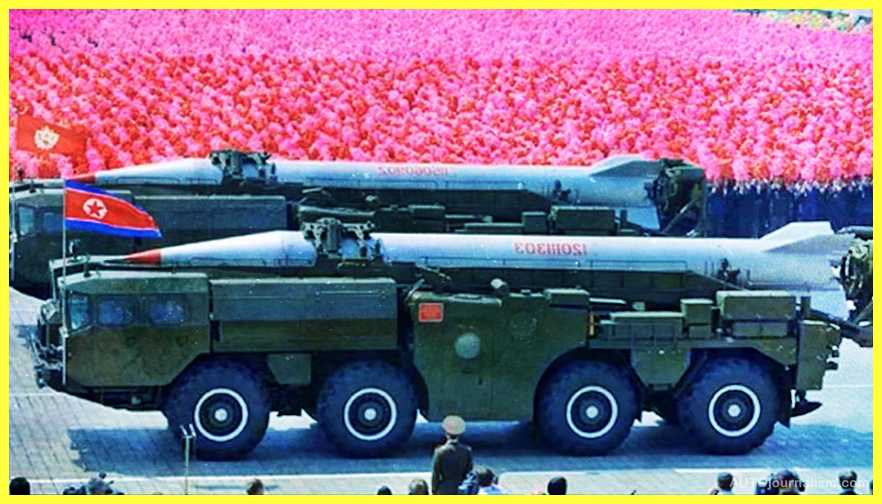 The Nodong is a modernized and expanded Soviet cannon missile with a range of 1500 kilometers. It is believed to be incredibly precise and can be manufactured to fly at high elevations above the engagement envelope of the South Korean defense system, posing a threat to the South Korean defense system.
To counter this missile, the United States has placed its THAAD missile defense system in South Korea. This missile can carry a 1000 kilogram conventional or nuclear payload. North Korea is believed to have around 300 of these missiles, but no confirmation has been given, and the true number in their possession could be significantly higher.
10. KN-06 surface-to-air missile system (SAM) (Powerful Weapon of North Korea)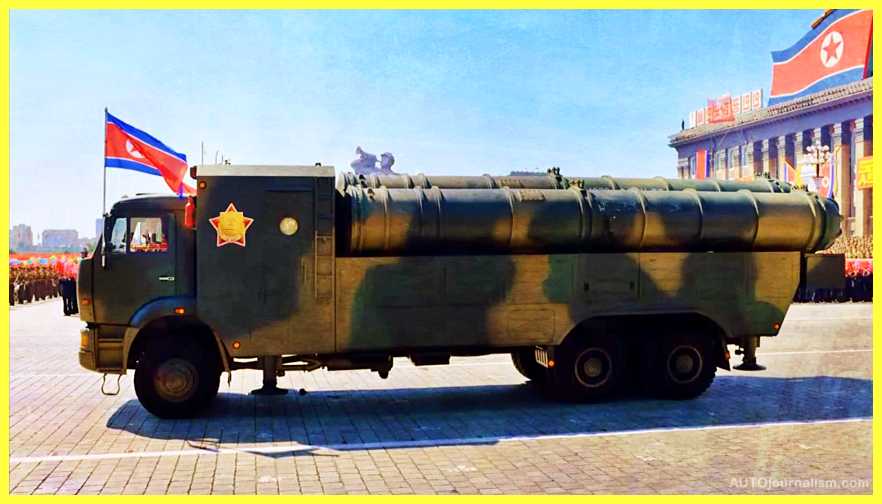 The kn6 appears similar to the Russian s-300 air defense system, although the missiles are reported to be shorter but physically larger than those of the s-300. The kn-6's range is said to be around 150 kilometers, making it a powerful area defense system.
The North Korean military's advanced air defense systems make them a country that would be difficult to invade without causing significant casualties. With the kn-6, they also have a powerful air defense system that, if deployed in the right places and in the right quantity, could cause a lot of problems for their southern neighbor in the event of a conflict.
Read also:
Top 10 Best Sniper Rifles in The World (Sniper List Update)
Evolution of AK-47 Rifle (History of AK 47 Assault Rifle)