Evolution Of F-15 Fighter Jet (F-15A To F-15 Advanced Eagle)
Today in this article we will give you the History of the F-15 Fighter Jet, the Evolution Of F-15 Fighter Jet (F-15A To F-15 Advanced Eagle) The McDonnell Douglas f-15 Eagle is a twin-engine all-weather tactical fighter aircraft designed by McDonnell Douglas, which is now a part of Boeing. It is one of the most successful modern fighters, with over 100 victories and no losses in aerial combat. Its primary use is the United States Air Force, but it has also been exported to many countries. There are many variants of the f-15 Eagle, and we'll go over them all today.
Evolution Of F-15 Fighter Jet/History of F-15 Fighter Jet
1. F-15A Fighter Jet – first flight in 1972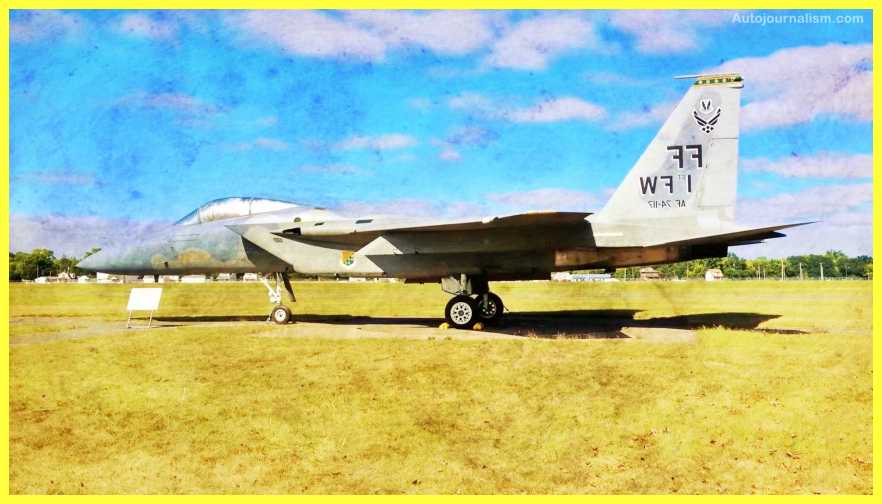 The f-15a was the first f-15 eagle. The first single-seat all-weather air superiority fighter, the F-15a, took to the skies in 1972. Its most remarkable traits are its tremendous acceleration and maneuverability, which were made in 384 numbers between 1972 and 1979.
The eagle is exceptionally nimble due to its high power lightweight and huge wing area. It was the first fighter with engine thrust greater than the aircraft's basic weight, allowing it to accelerate while in a vertical climb.
2. F-15B Fighter Jet – first flight in 1973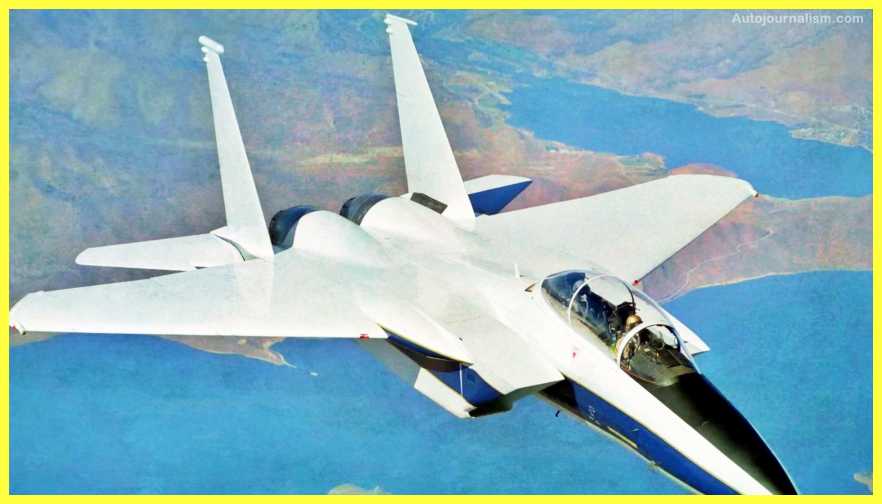 The f-15b, a twin-c training version, flew for the first time in 1973 and was delivered on November 13th, 1974. The f-15b, like the f-15a, was built from 1972 to 1979, with 61 units delivered during that time.
The f-15b remains a creative and cost-effective tool for flight tests of breakthrough propulsion concepts, as well as crew training and safety trade support for other research aircraft.
3. F-15C Fighter Jet- first flight in 1978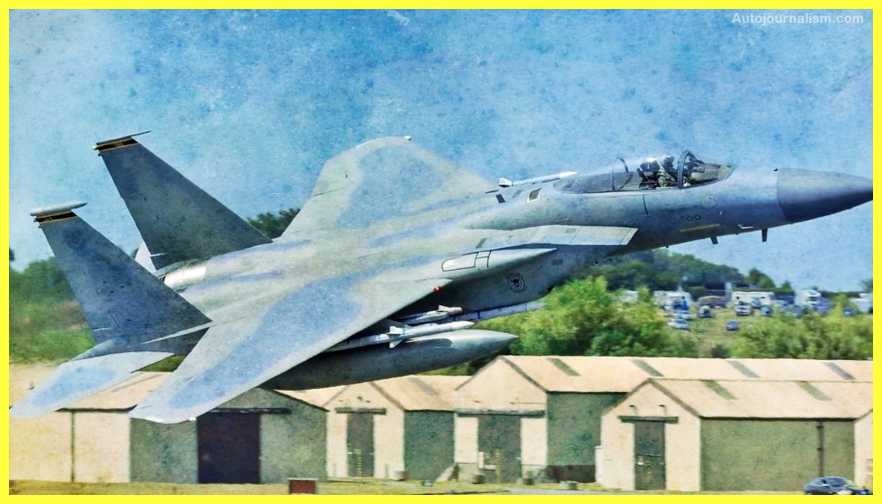 The F-15c, an enhanced single-seat all-weather superiority fighter, made its first flight and commenced production in 1978, and 483 of these aircraft were constructed between 1979 and 1985. The first was in the Persian Gulf region in August 1990 for operations Desert Shield and Desert Storm, according to the United States Air Forces. During the Gulf War of 1991, the f-15c recorded 34 verified kills of Iraqi aircraft, the majority of which were from missile firing.
4. F-15D Fighter Jet- first flight in 1979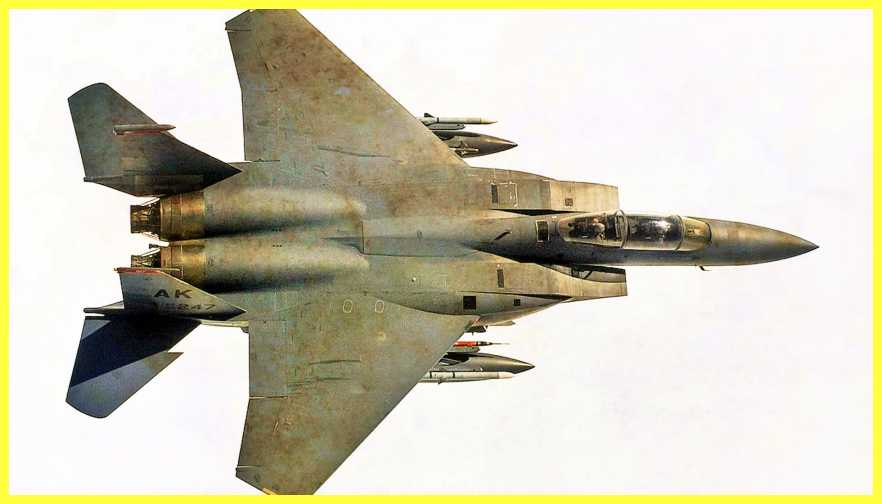 The f-15d, a two-seat upgraded training version, was introduced in 1979 and flew for the first time in 1978. Until 1985, a total of 92 of these planes were constructed. The d variant is a combat trainer for the sea variant, and its radar is tailored to fire air-to-air missions. F-15d fighters were used in the Persian Gulf region during operations desert shield and desert storm in the air superiority role.
5. F-15J Fighter Jet- first flight in 1981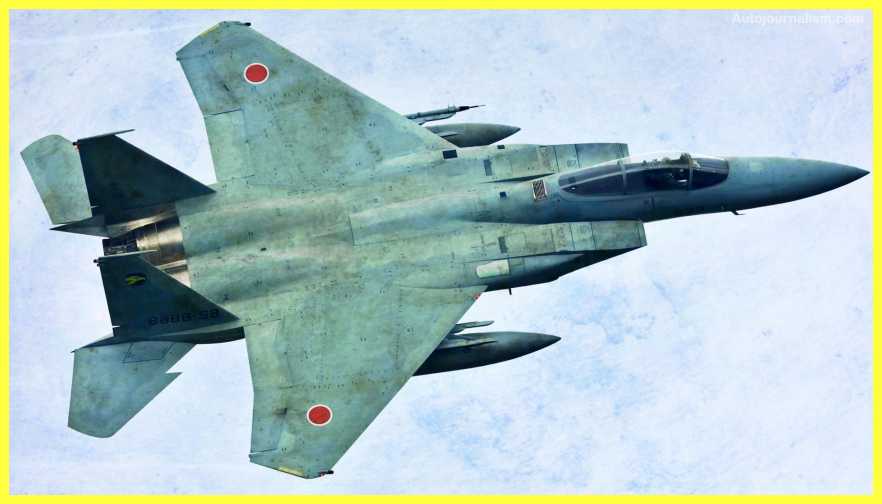 The f-15j is a licensed-made Japanese variant that is substantially identical to the f-15c. It is a twin twin-engine all-weather air superiority fighter constructed between 1981 and 1997 under license by Mitsubishi Heavy Industries. This fighter is fitted with indigenous electronic warfare equipment and upgraded electronic counter-measure systems, as well as new forward-looking infrared and infrared surge and track systems. Thanks to these modifications, the Mitsubishi f-15j can now carry fire and forget beyond visible ranged air-to-air missiles.
6. F-15DJ Fighter Jet- first flight in 1981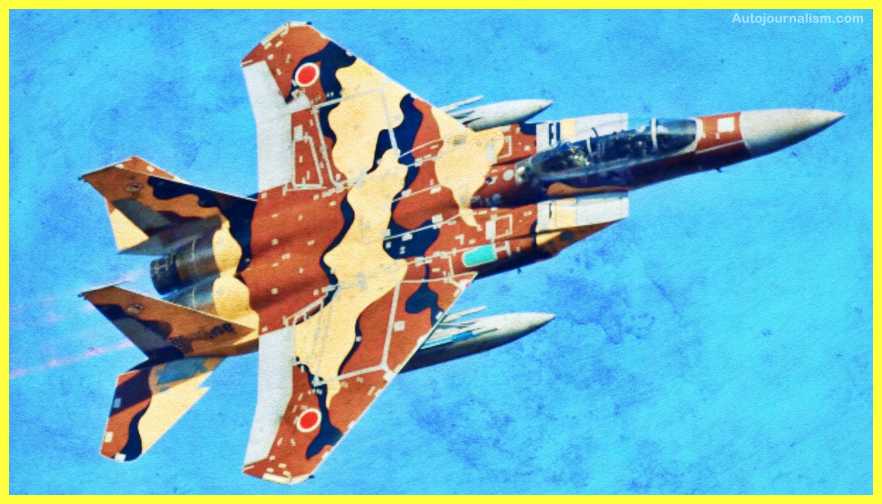 The F-15 DJ is up next. Aside from the electronic countermeasures radar warning system and nuclear equipment, this is another Japanese license-produced aircraft essentially identical to the f-15d 2c trainer. A total of 50 f-15 DJs were supplied from 1981 to 1997. The indigenous jalq8 replaces the analq135 internal countermeasure system, while the analr 56 radar warning receiver is replaced by the japr4.
7. F-15N Sea Eagle Fighter Jet- Proposed in the early 1970s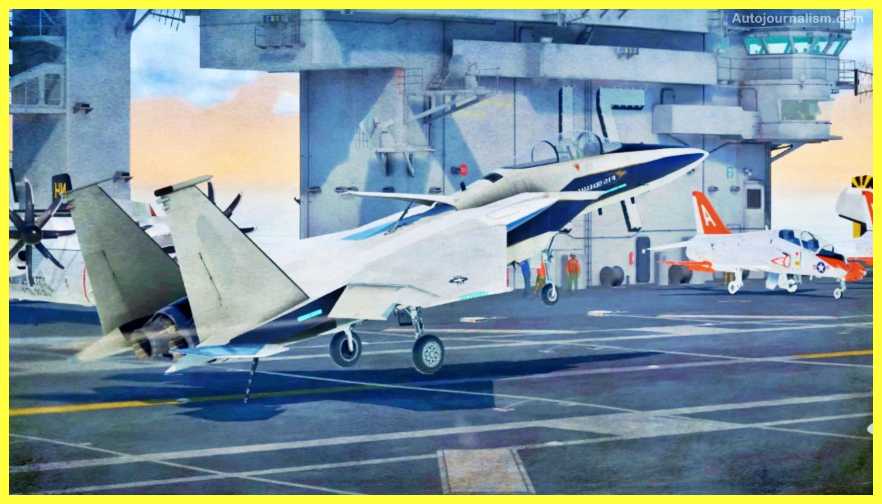 The f-15nc eagle comes next. The f-15n was a carrier-capable derivative suggested in the early 1970s by the United States Navy as a quicker, lighter, and less expensive alternative to the f-14. According to the driving tribe, among the upgrades for the f-15n were a proper arresting hook and reinforced landing gear, notwithstanding the weight imposed by these alterations.
The f-15n was expected to be able to outmaneuver the f-14, but the initial plan lacked a long-range radar and the f-14's long-range missiles.
8. F-15E Strike Eagle Fighter Jet- first flight in 1986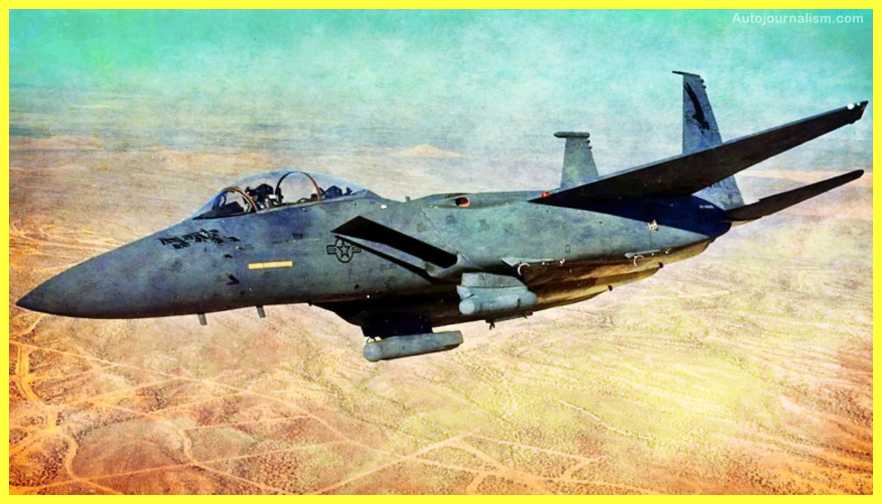 The f-15e strike eagle is up next. This all-weather multi-role strike fighter took to the skies for the first time on December 11, 1986. The F-15e is designed for long-range and high-speed flight, and the US Air Force flew just over 200 of these aircraft during military operations in Iraq in 2014. The strike fighter has carried out deep strikes on high-value targets and combat air patrols in Afghanistan, Syria, and Libya, as well as providing close air support for coalition troops.
It has also been sold in a number of other countries. F-15i for Israel, f-15k for South Korea, f-15s for Saudi Arabia, a 15 sg for Singapore, f-15s advanced again for Saudi Arabia, f-15 QA for Qatar, and f-151a advanced again for Israel are among the export variations.
9. F-15SE Silent Eagle Fighter Jet- first flight in 2010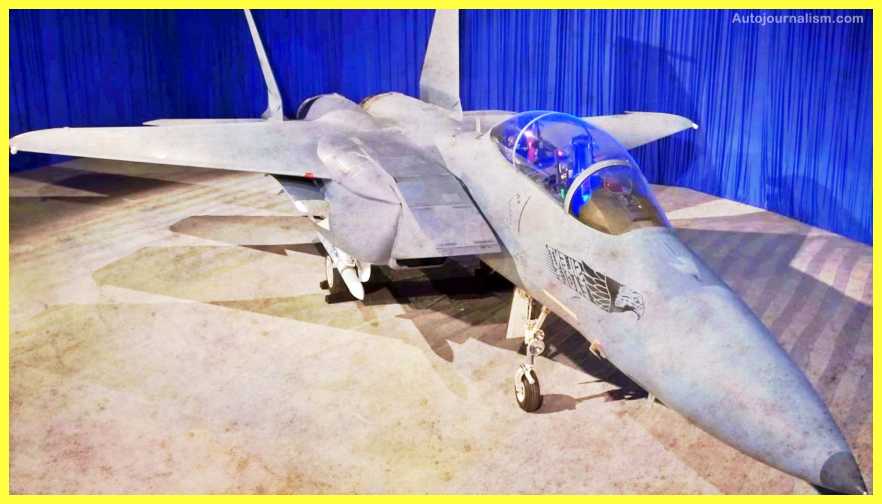 The f-15se quiet eagle is up next. Only one unit has been manufactured so far by Boeing, and it flew for the first time in 2010. This is an updated version of the f-15e strike eagle variant, which was created primarily for export to international clients as an alternative to the f-35 lightning ii stealth fighter. The f-15se's radar cross-section has been lowered thanks to a new design that replaces conformal fuel tanks with conformal weapon bases and cants the twin vertical tails 15 degrees outward.
10. F15 EX Fighter Jet- first flight in 2021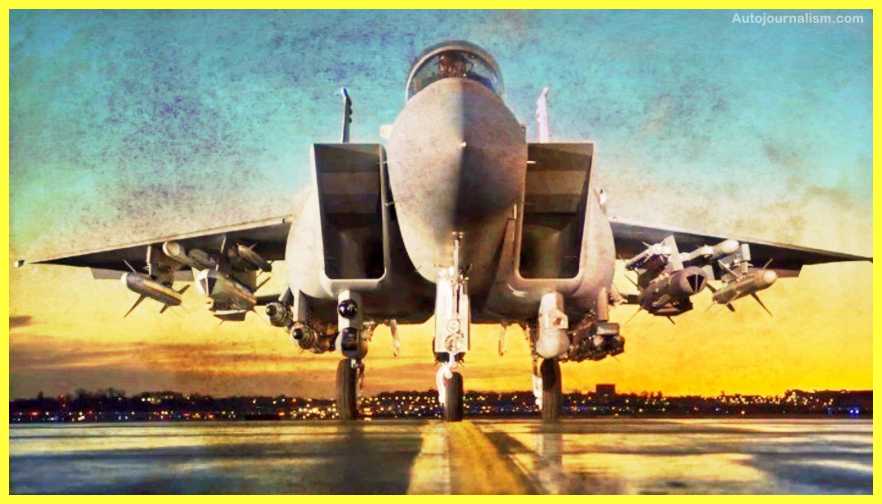 The f-15ex eagle 2 comes next. This is a two-seat all-weather multi-role fighter with expanded capabilities that are unique to the United States Air Force. It will take the place of the F-15 CDs. The f-15e x flew for the first time on February 2, 2021. In March 2021, the first F-15ex was delivered to the United States Air Forces and flown to Eglin Air Force Base in Florida for additional testing.
This fighter can carry the highest payload of any aircraft in the world, with a payload capacity of 30,000 pounds (13,607 kg). As of May 2022, the US Air Force had ordered 80 f-15xs.
11. F-15 Advanced Eagle/ F-15 2040C Fighter Jet – Proposed aircraft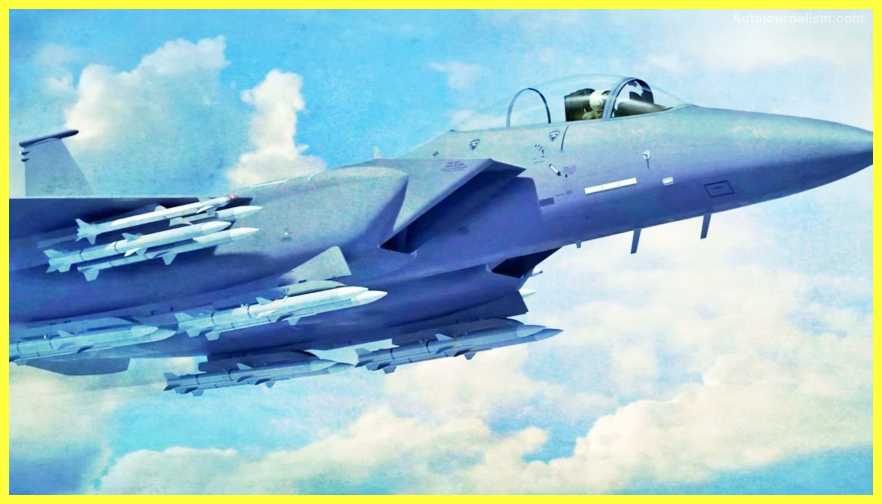 Finally, the f-15 2040c or new advanced eagle is envisioned as an upgrade to the f-15c that would allow the us air force to supplement the f-22 in the air superiority role with a reliable tested, and cost-effective combat plane proposal includes infrared surge and tracks doubling the number of weapon stations with quad racks for a maximum of 16 air-to-air missiles passive or active warning survivability system conformal fuel tanks and a new advanced eagle.
Read also: