Top 10 Indian Army vehicles
Independence Day commemorates the sacrifices made by all of the freedom fighters who helped India gain independence. But we also commemorate those who put their life on the line to defend our country against foes. To preserve our international boundaries and population, Indian defense forces work tirelessly.
By any metric, this is not an easy job, whether patrolling borders or maintaining peace within the country, defense force troops face some of the roughest locations and situations. And some incredibly capable vehicles assist them in such situations, not only allowing forces to cross harsh terrains to protect every inch of our borders but also keeping them safe from enemy attacks. Let's take a look at some of the vehicles employed by India's defense forces.
Here is the list of Top 10 Indian Army vehicles
1. Mahindra Armoured Light Specialist Vehicle ( Indian Army vehicle )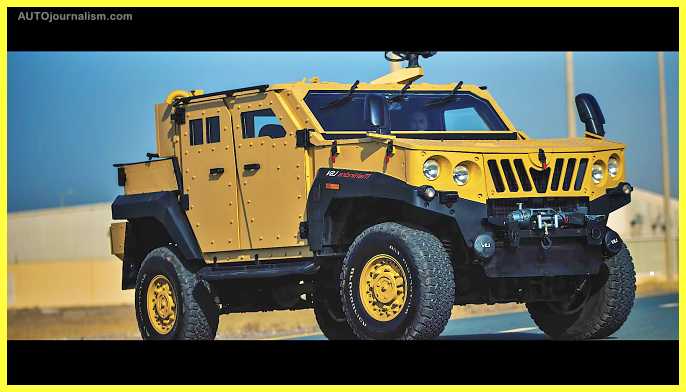 The Mahindra Armoured Light Specialist Vehicle (ASLV) is a ballistic protection vehicle with a B7, STANAG Level II rating. The ASLV comes equipped with STANAG Level I ballistics and blast protection for the front, side, rear, and four occupants, although STANAG Level II can be added. In addition to bringing weapons and ammo into the crew compartment.
The ASLV also has a cargo load-carrying capacity of 400 kg. The vehicle comes standard with a gun hatch, run-flat tyres, and a tyre inflation system, however an automatic grenade launcher, medium machine gun mount, blast mitigation floor mat, and other options are available.
It's a modular vehicle that may be used for high-intensity patrols, special forces operations, raids in open and desert terrains, border security, and weapon transport. Mahindra was awarded a contract by the Ministry of Defence to deliver 1,300 Light Specialist Vehicles in March of this year, owing to its adaptability. A 3.2-liter inline-six turbo diesel engine with 212 horsepower and 500 Nm powers the Mahindra ASLV. This motor is mated to a four-speed automatic transmission.
2. Kalyani M4 ( Indian Army vehicle )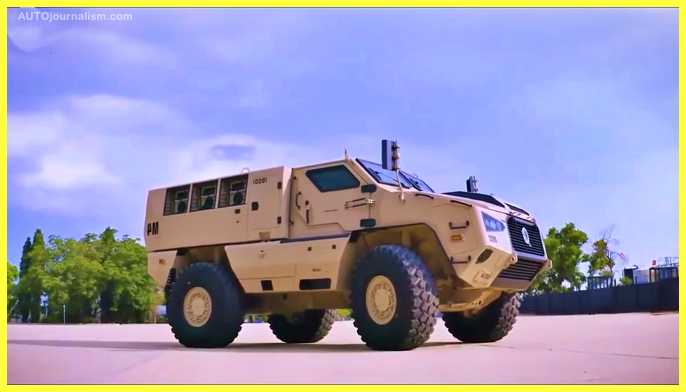 After successfully testing in Ladakh during tensions with China, the Kalyani M4 entered the Indian Army's fleet earlier this year. It's a multi-purpose armored vehicle designed to transport personnel at high altitudes in severe climates. The Kalyani M4 has a cargo capacity of 2.3 tonnes and can carry up to eight people. It has a turbo diesel engine with a CVT transmission that produces 465 horsepower and 1,627 Nm.
3. Mahindra MPV-I ( Indian Army vehicle )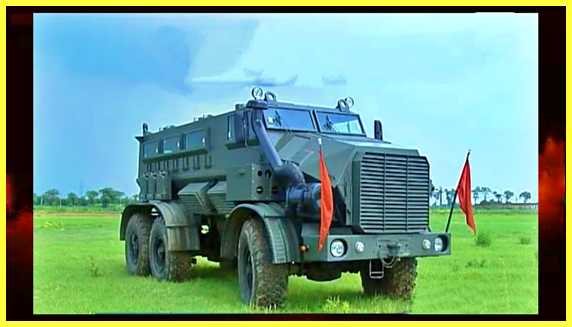 The Mahindra Mine-Protected Vehicle-I (MPV-I) is a mine-resistant, ambush-protected armored personnel carrier and hardcore off-road vehicle used by the Indian military. In 2010, this vehicle was built primarily to protect Indian personnel undertaking anti-terrorism and anti-Naxalite operations in difficult terrains.
The MPV-I, according to Mahindra, has side protection against a 10 kg improvised explosive device, and the undercarriage can sustain a 21 kg TNT explosion right beneath any wheel. A roof hatch, gun ports, multi-layered ballistic glass, a shielded fuel tank, and STANAG 4a ballistic protection are all standard on the MPV-I. It can, however, be outfitted with a laser rangefinder, multi-purpose pulse doppler radar, fire suppression system, and other features. The MPV-I is equipped with a 6X6 transmission with a 227 horsepower diesel engine.
4. Renault Sherpa ( Indian Army vehicle )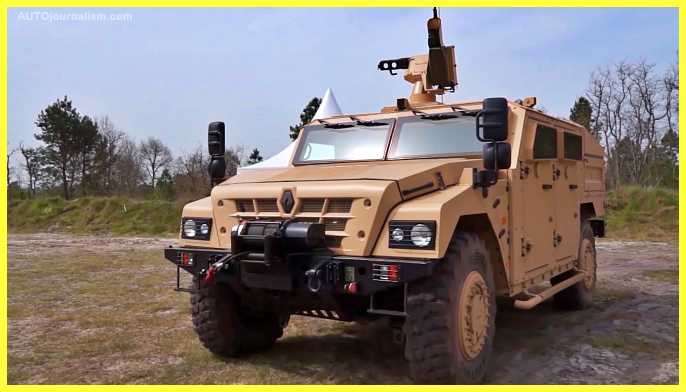 Multiple Indian defense forces, including the National Security Guard (NSG) and the Central Industrial Security Force, utilize the Renault Sherpa Light tactical vehicle family (CISF). The vehicle has a particularly constructed 4×4 chassis and a large payload capacity. Defense forces such as the CRPF employ the Renault Sherpa's fully armored version to conduct anti-military operations since the vehicle can withstand explosives. It can also hold four people who can shoot from the inside.
5. Mahindra Marksman ( Indian Army vehicle )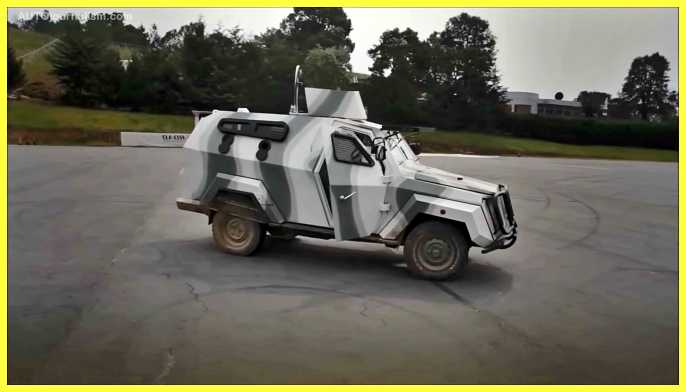 The Mahindra Marksman is one of the numerous armored vehicles produced by Mahindra Defence Systems for the defense forces. It's a light bulletproof vehicle with protected capsules that can accommodate a total of six people. This vehicle can withstand not only small arms fire but also grenade strikes. The Mahindra Marksman is equipped with a Coppola machine gun to mount with '270-degree traverse and protection' and is armored to 'Level B6.' It also comes with five side armoring panels for the passenger compartment, which protects against 5.56 x 45 mm SS109 fire.
6. Tata Merlin ( Indian Army vehicle )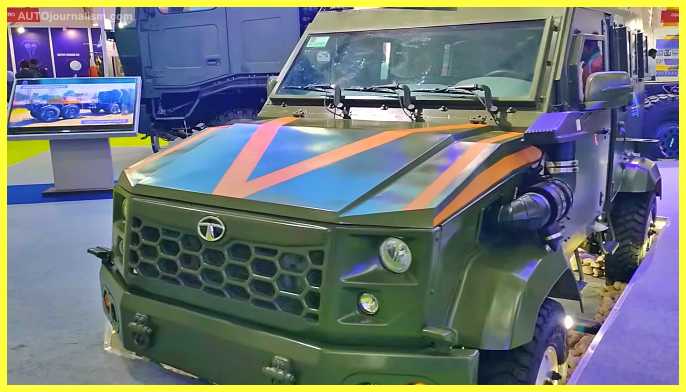 The Tata Merlin is a light armored multi-role vehicle (LAMV) that can survive grenade and mine blasts and gives STANAG 4569 Level-1 protection. On the roof is a turret with a 7.6 mm medium machine gun and a 40 mm automatic grenade launcher. It's also armed with anti-tank missiles, making it a very amazing vehicle. These standards, on the other hand, can be tailored to the needs of the defense force. The Tata Merlin is powered by a 3.3-liter diesel engine that produces 185 horsepower and 450 Nm of peak torque.
7.  Mahindra Meva Straton Plus APC ( Indian Army vehicle )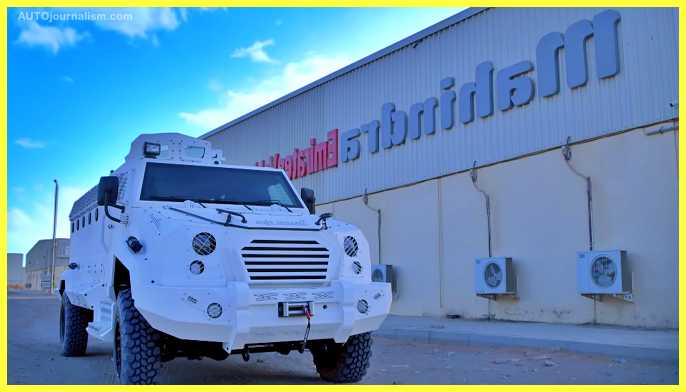 The Meva Straton Plus is an armored personnel carrier that can hold up to 12 people and is based on the Ford F550. It is designed to withstand IED blasts and provides complete protection from explosions and ballistics. Patrolling, special forces operations, convoy protection, riot control, and desert raids are all possible with Straton Plus.
It comes standard with multi-layered bulletproof glass, run-flat tyres, a roof hatch/turret, and an intercom, but it may also be outfitted with blast attenuating seats, a blast mitigation floor mat, a fire suppression system, and other features. The Mahindra Meva Straton Plus APC is powered by a 296-bhp 6.7-liter turbo diesel engine from Ford.
8. Tata  whAP ( Indian Army vehicle )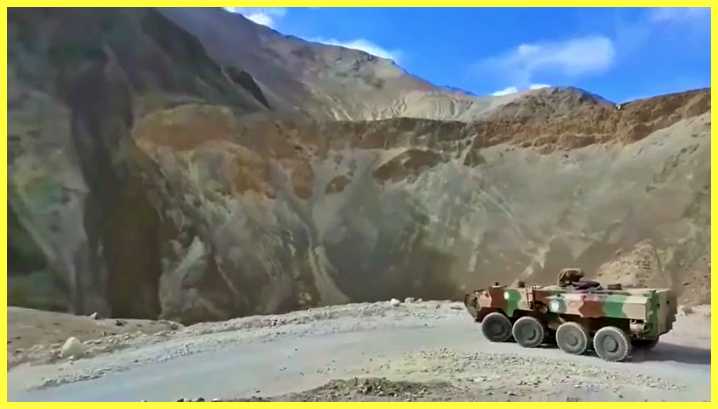 The Tata Wheeled Armoured Protection (WhAP) vehicle was created in collaboration with the DRDO (Defense Research and Development Organisation) laboratory and has been carefully tested to perform in difficult situations, including high altitude settings.
It is based on the Tata Defence Combat Wheeled Armored Amphibious Platform and features independent suspension with hydro-pneumatic struts as well as Amphibious Drive Mode. The Tata WhAP is a reconnaissance vehicle, infantry carrier, and logistics carrier that can carry 10 to 12 people.
9. Maruti Suzuki Gypsy ( Indian Army vehicle )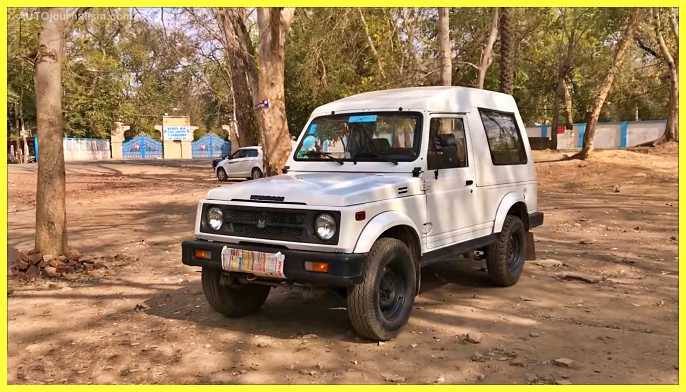 The car was added to the Indian Army's fleet in 1985, the same year it was introduced in India. Despite the fact that Maruti Suzuki stopped producing the Gypsy for the general public in 2018, the famous SUV was given a fresh lease on life after the Indian Army obtained a dispensation from the Ministry of Defence allowing the business to create more units for our armed services.
Armed forces employ the SUV as a patrol vehicle because of its rugged build, which allows it to handle difficult terrain. Forces can also use the open-top option to convert it into a weapons carrier.
10. Tata Safari Storme GS800 ( Indian Army vehicle )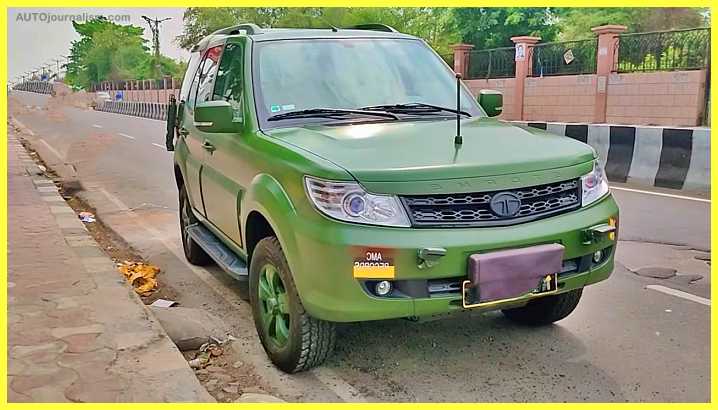 It is a specifically built version of the Safari Storme 4X4 model that is employed by the Indian Air Force and other defense forces. Though the actual performance specifications have not been published, the company has stated that the GS800 produces 70% more power and 2000% more torque than the passenger vehicle, which had 155 horsepower and 400 Nm on tap.
NEXT
Top 10 Future Weapons of Russia
Top 10 US Military Weapons 2022 ( Update )
Top 10 Future Weapons of Pakistan
Top 10 Most Powerful Militaries in the World 2022 ( Update )
List of All Weapons Sent by the US to help Ukraine
Top 10 ICBM Missile in the World
Top 10 Infantry Fighting Vehicles (Light Armoured Vehicles)
Top 10 Longest Range Military Drone in The World (UAVs)