Top 10 Awacs In The World
Here is the list of Top 10 Awacs In The World, Airborne Warning And Control System (AEW&C) Aircraft can usually monitor targets faster than ground personnel, they can enclose more area in a flyby or loiter on location and they provide ground observers with a different bird's eye view. Can inspect disputed areas while staying at the safest distance. results but then the question arises of who can perform these tasks specifically who can control where armed fighters are located, what is the status of disputed areas, and how peacekeepers can travel to targeted sites, these pertinent questions The answer could be, of course, greatly aided by aerial reconnaissance of the so-called NATO eyes in the sky.
Airborne Radar System 
AWACS: Airborne Warning And Control System
The term radar refers to radio detection and for the purpose of identifying the presence of an object and determining its position, radar systems can not only detect air targets but can also detect ships in locations such as the North Sea. and can be identified and monitored by the operators of the Mediterranean Sea. Enemy aircraft fly at low altitudes over different areas as well as provide directions to friendly aircraft flying in the same area, with a panoramic view the aircraft can provide rapid coverage and a broad overview The area can interestingly provide radar coverage. The equivalent of thirty thousand feet flying at nine thousand one hundred and fifty meters is three hundred twelve thousand square kilometers of E3A. This means that three e3a overlapping orbits can cover the whole of Central Europe with air-to-air refueling capability with full radar coverage so the aircraft can operate long enough to eliminate this aircraft component. Which has provided tremendous magnifying effect and controllability. alliance
List of Top 10 Best Awacs In The World
1. Northrop Grumman E-2 Hawkeye ( AWACS Aircraft )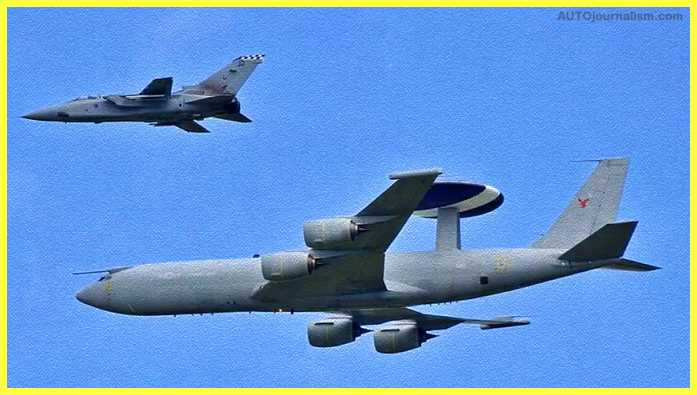 Operators: USA, EGYPT, TAIWAN, JAPAN, FRANCE, MERICO
The most commonly used AEW&C system type in use today, the E-2 Hawkeye, is flown by the aerial weapons of Egypt, Japan, and Taiwan, and by the French and US navies as carrier-based assets. We record these nations as having a combined 96 twin-engined types in active duty, while the US Navy has at least 36 other D-Model examples to be supplied. The new version has an expanded capability to serve as an aerial combat management platform.
2. Boeing E-3 AWACS ( AWACS Aircraft )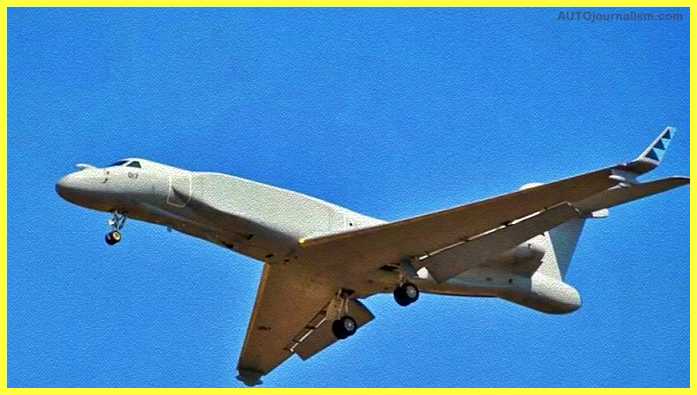 Operators: USA, RSA, UK, FRANCE, NATO ETC…
Synonymous with the role is Boeing's E-3 such that the phrase AWACS (Airborne Warning and Control System) has become a widely used expression to describe any aircraft performing such a mission. Along with its distinctive above-fuselage radome, which houses the Northrop APY-1 or -2 surveillance radar, Sentry is in use with the US Air Force – which has 31 – as well as international operators in France, Saudi Arabia and the UK. , which has a combined 15. A multinational NATO AWACS force is also armed with 17 examples.
3. Ilyushin Il-76/Beriev A-50 ( AWACS Aircraft )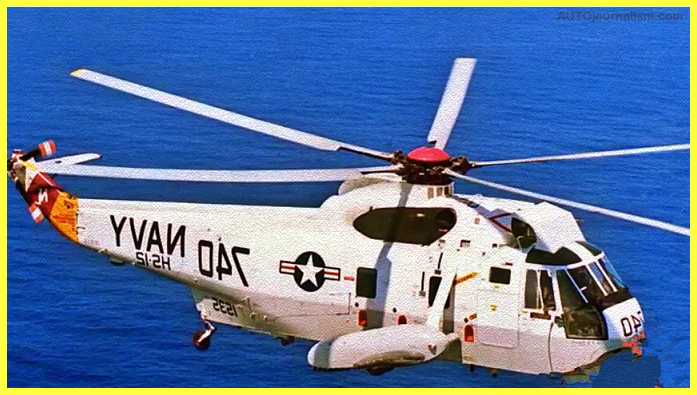 Operators: INDIA, CHINA, RUSSIA
MiliCAS gave the Russian Air Force a record operating a fleet of 21 Ilyushin Il-76-based Beriev A-50 AEW&C platforms. There is also an active list of three of the same variant in India, with two more on order. China's Air Force also used the Il-76 as a base for its own systems, named the KJ-2000, and has five in its fleet.
4. Kamov Ka-31 ( AWACS Aircraft )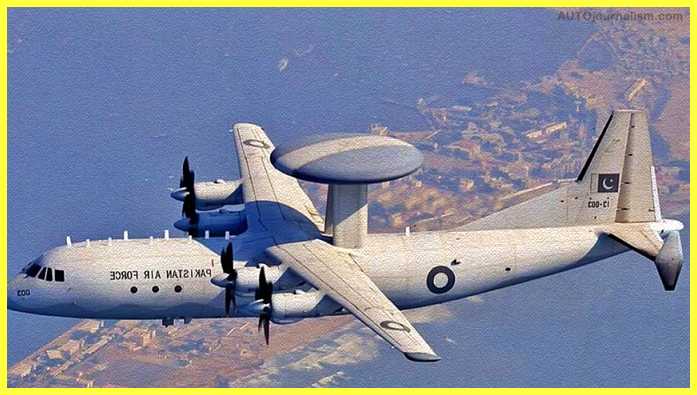 Operators: CHINA, RUSSIA, INDIA
Described as a "radar picket", the ship- or land-based Ka-31 carries a deployable, rotating array under its fuselage, which allows its crew to maneuver around a Navy surface fleet for air and maritime threats. Allows the area to be scanned. This type is used only by the navies of China, India and Russia, with the ascendancy being recorded as the respective nine, 14 and three in service.
5. Saab Erieye ( AWACS Aircraft )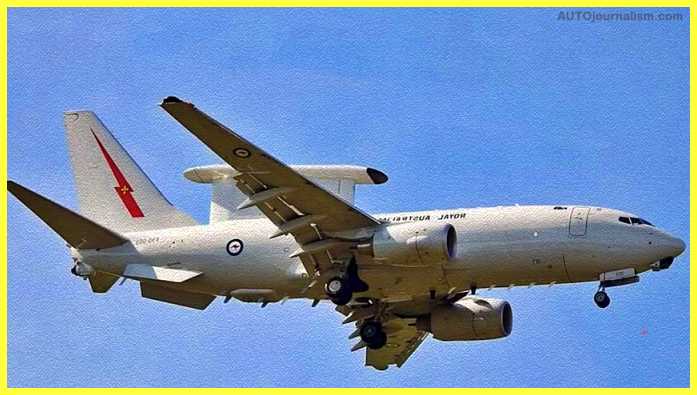 Operators: PAKISTAN, UAE, RSA, BRAZIL, SWEDEN, GREECE ETC…
Our fifth place is for the Swedish-developed mission system and radar that has so far been adapted for use on a trio of airframe types. The Erieye package was first designed in Stockholm for use with the Saab 340 regional turboprop, which the Swedish Air Force flies as the Argus. Later versions were made for the Embraer ERJ-145 and Saab 2000. Of these models, a combined 20 AEW&C aircraft are flown by Sweden, Brazil, Greece, Mexico, Pakistan, Thailand, and the United Arab Emirates. A similar-looking antenna array has also been developed independently by India – and is also mounted on top of the ERJ-145.
6. Boeing 737 ( AWACS Aircraft )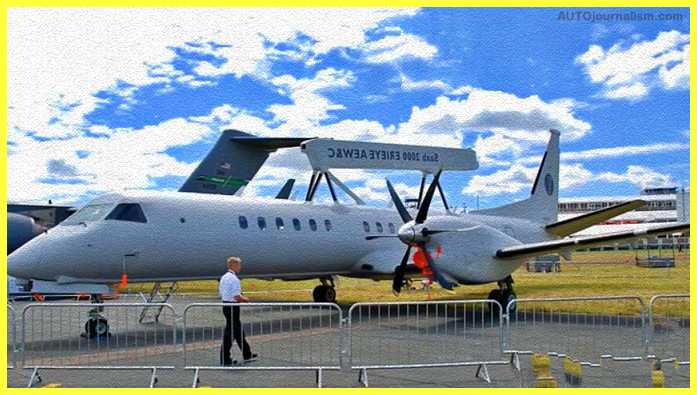 Operators: UK, TURKEY, AUSTRALIA, SOUTH KOREA.
The 737-based AEW&C system is easily distinguished from narrowbody airliners due to its Northrop Grumman MESA active electronically scanned array, or "top hat". Australia has the largest fleet with six "Wagtail" aircraft. One of these has been flight missions of up to 16 hours during the country's Operation Okra contribution to the US-led campaign against Islamic State militants in Iraq and Syria. All four of South Korea's surveillance-rolled 737s have arrived, while the Turkish Air Force has received all but one of its four-strong fleet. Qatar is also interested in acquiring three, according to Ascend.
7. Shaanxi Y-8 ( AWACS Aircraft )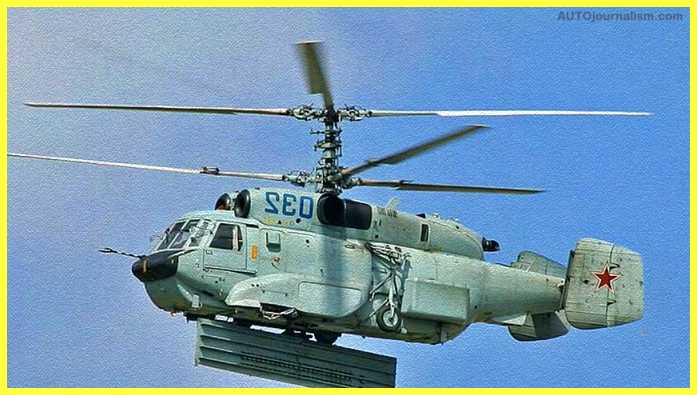 Operators: PAKISTAN, CHINA, ETC…
With the same installed fleet size as the AEW&C-Rolled 737, the pre-alert version of China's Shaanxi Y-8 carries the designation KJ-200 with the nation's armed forces. Beijing's Air Force has seven in use, and its Navy has three. The Pakistan Air Force has also acquired three examples – a fourth on order – and designates the type as the ZDK-03.
8: Westland Sea King/Sikorsky S-61 ( AWACS Aircraft )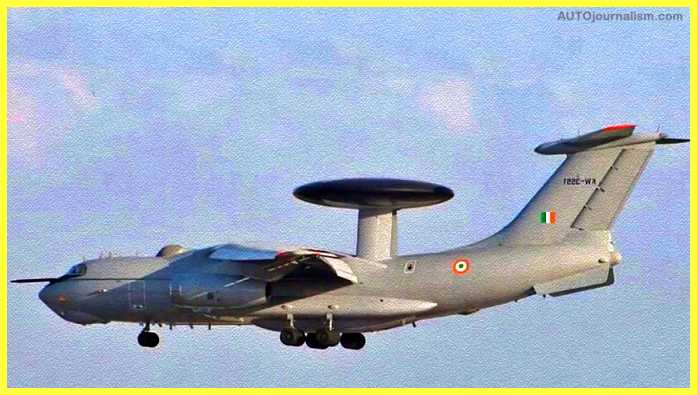 Operators: USA, SPAIN, INDIA. ITALY, IRAN, ETC.
Nicknamed "Baggers", due to the mechanically scanned array inflatable housing for the Thales Searchwater 2000 radar, the UK Royal Navy's Sea King 7 airborne surveillance and control system provides an organic AEW capability when deploying from surface ships. Also flown extensively in an over-land surveillance role while stationed in Afghanistan until late last year, the venerable type is nearing the end of its service, with a 10-strong fleet retiring between next year and 2018. The Ministry of Defense has selected 10 AgustaWestland AW101 Merlin HM2 anti-submarine warfare helicopters to install a replacement system called Crossnest and is due to choose between Lockheed Martin UK and Thales UK team during the second quarter of this year. The UK will follow the Italian Navy in operating the AW101 in the AEW&C role, with four examples in use in Rome. Meanwhile, the climb shows the Spanish Navy still operating two AEW-adapted S-61s.
9. Elta Systems CAEW ( AWACS Aircraft )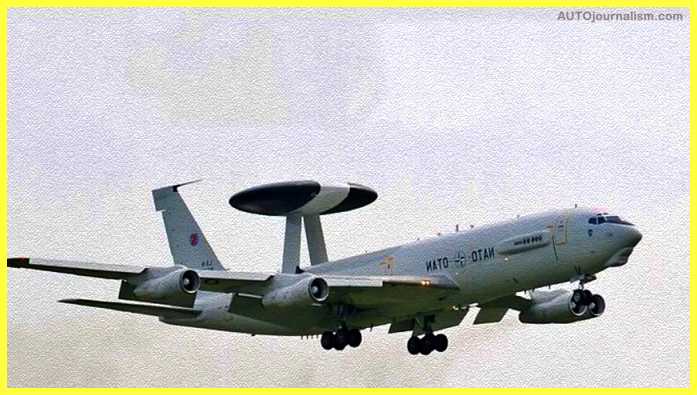 Operators: USA, ISRAEL, ITALY, SINGAPORE, AUSTRALIA
Israel and Singapore today operate a combined six Gulfstream G550 business jets that have been modified to the comprehensively modified AEW (CAEW) standard by the Elta Systems subsidiary of Israel Aerospace Industries. Italy also has to receive two types. Rare is still the Falcon System developed by IAI, which has integrated the AEW&C mission kit on the Boeing 707 platform. Single examples are flown by the Air Forces of Israel and Chile.
10. Boeing E-767 ( AWACS Aircraft )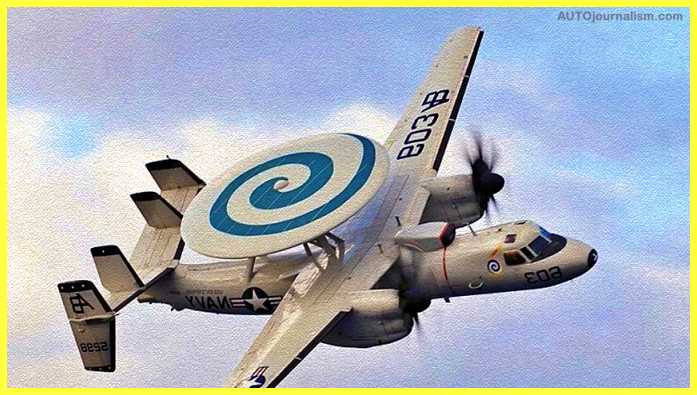 Operators: USA, UK, NATO, RSA FRANCE
Boeing's experience with delivering the E-3 AWACS led to the development of a comparable system based on the company's own new 767 platforms. Japan was the only country to acquire the type, and flies four E-767 variants, along with the same number of KC-767 tankers.
NEXT
Top 10 Future Weapons of Russia
Top 10 Hypersonic Missile In The World
Top 10 Future Weapons of Pakistan
Top 10 Police Drones in the World
Top 10 ICBM Missiles in the World
Top 10 Flight Altitude Records In The World
Top 10 Russian Fighter Jets ( All Sukhoi and MiG Jets )
Top 10 MANPADS in the world (MPADS)