Top 10 V8 Car In The World
Here is the list of Top 10 V8 Car In The World, Starting with the most obvious, v8 engines get their name from having a cylinder block in the shape of a V, in this case at 90 degrees, and from having eight cylinders, in this case, the numbering starts at the front-most piston on the right and works its way back, and this engine operates on the same basic principles as any other gasoline four-stroke engine.
List of Top 10 V8 Car In The World
10. Mustang GT500 Heritage Edition (  V8 Car )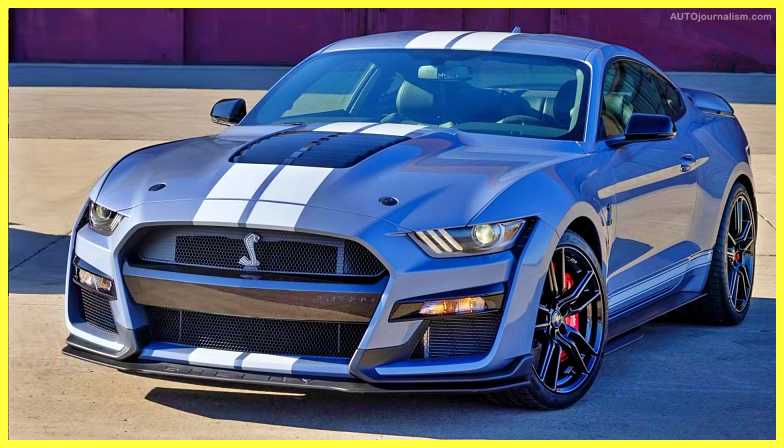 To commemorate the 55th anniversary of the first Shelby gt500, Ford Performance has introduced the 2022 mustang Shelby gt500 heritage edition. Heritage edition cars feature 1967-inspired Britney blue paint with two Wimbledon white racing stripe options painted or vinyl under the hood, the gt500 still features a supercharged 5.2-liter v8 engine known as the predator thanks to a 2.65-liter supercharger producing 12 psi of boost.
The automobile produces 760 horsepower at 7300 rpm and 625 pound-feet of torque from 3000 to redline, with power sent to the rear wheels via a 7-speed dual-clutch transmission. It's Ford's most powerful engine ever built for a production vehicle.
9. Mazzanti Evantra Pura (  V8 Car )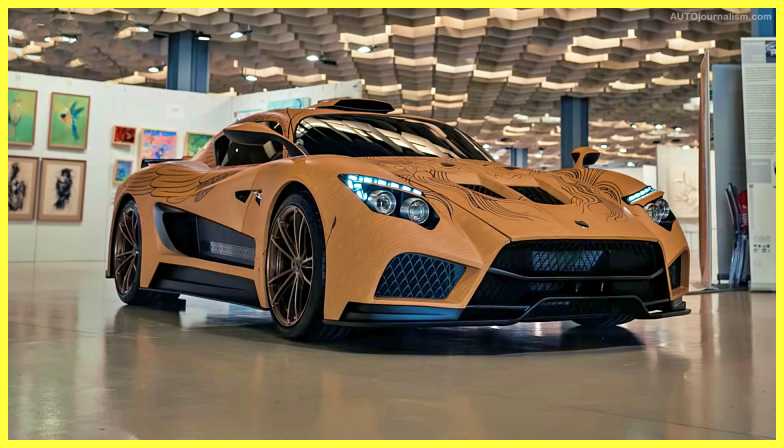 The evantrapira is a one-of-a-kind made-to-measure hypercar from Mazzanti Automobili that was unveiled at the 2021 Florence art festival in Florence, Italy. Each one is the result of a dedicated development and customization process, emphasizing its exclusivity. The evantrapura's powerful mechanical heart is an aluminum v8 6.2-liter engine.
This supercharged engine produces 715 pound-feet of torque at 4400 rpm and produces horsepower at 6300 RPM. When these numbers are paired with a curb weight of only 2843 pounds, the result is a fantastic performance. The Pura, according to Mazzanti, would accelerate from 0 to 62 miles per hour in only 2.9 seconds and reach a top speed of more than 223 miles per hour using a 7-gear sequential transmission with paddle shifters.
8. McLaren Elva (  V8 Car )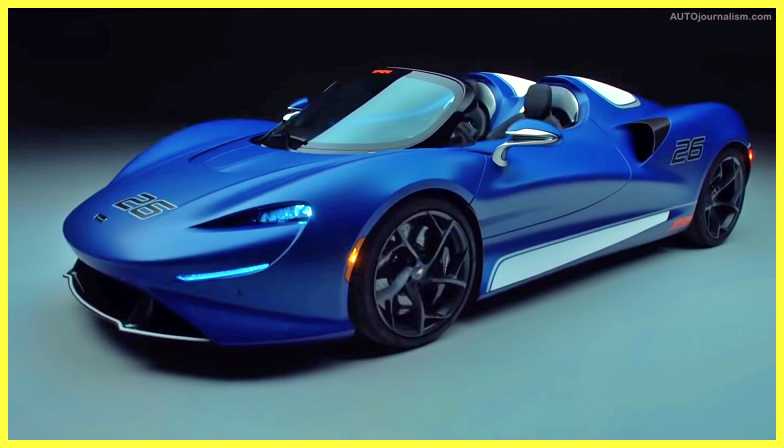 The Elva is powered by a 4 liter m840tr twin-turbocharged v8 engine that has been tweaked to produce 804 horsepower and 590 pound-feet of torque. The engine drives the rear wheels using a seven-speed dual-clutch automatic transmission. The roadster accelerates from zero to 62 miles per hour in 2.8 seconds, and from zero to 124 miles per hour in 6.8 seconds, which is one second faster than the 720s. It also weighs 2531 pounds. The McLaren Elva is McLaren's lightest vehicle currently on the market. The ova's lightness is aided by the absence of a roof, windshield, or windows.
7. Dodge Challenger SRT Super Stock (  V8 Car )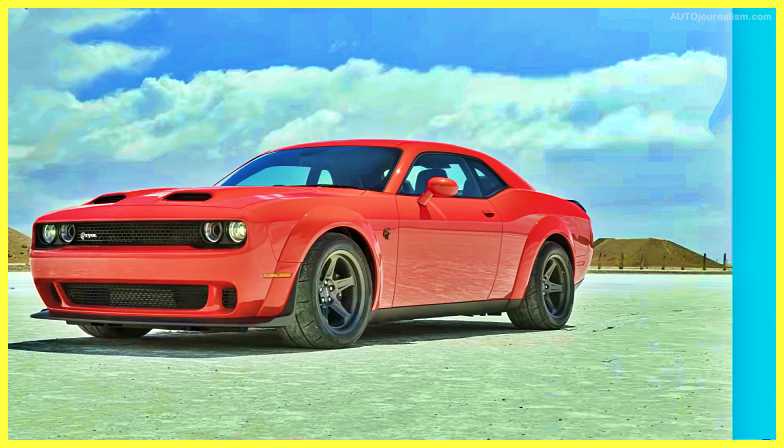 The super stock has the same engine as the challenger hellcat redeye, but it has a supercharged 6.2 liter v8 that makes an extra 10 horsepower above the redeye's 797 horsepower, but one horsepower less than the demon. It has an 8-speed automatic transmission that sends all of the power to the rear wheels. These figures place it somewhere between the red-eye and the out-of-production devil. Dodge claims it can hit 60 mph in 3.25 seconds and race around the quarter-mile in 10.5 seconds at 131 mph. The top speed is limited by the tires and is set at 168 mph.
6. McLaren Sabre (  V8 Car )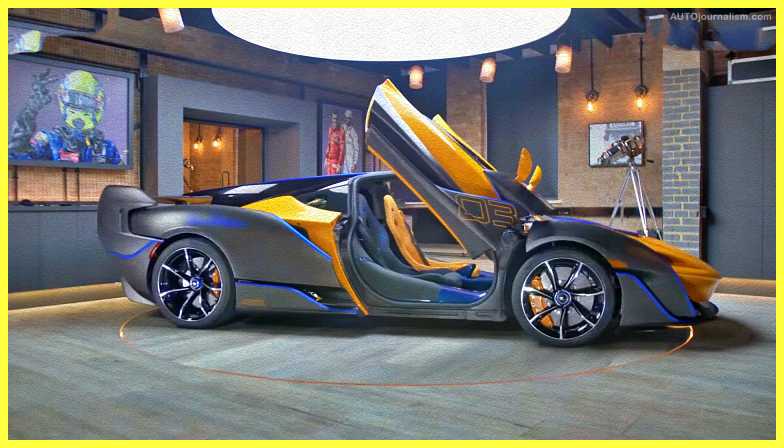 If you think a limited edition car like the McLaren Senna is too boring and you have too much money, the Saber is for you. Of course, you must be one of the 15 luckiest individuals on the planet. McLaren Special Operations created the saber, which is a section that provides bespoke solutions that elevate McLaren's exclusivity to new heights. The saber is the British automaker's most powerful non-hybrid twin-turbo v8 to date. It uses the same 4-liter twin-turbo v8 as the sena, but it produces 824 horsepower instead of 789. McLaren hasn't revealed any further details, but it's said to have a top speed of 218 mph, making it the fastest two-seat McLaren ever.
5. Naran Hyper Coupe (  V8 Car )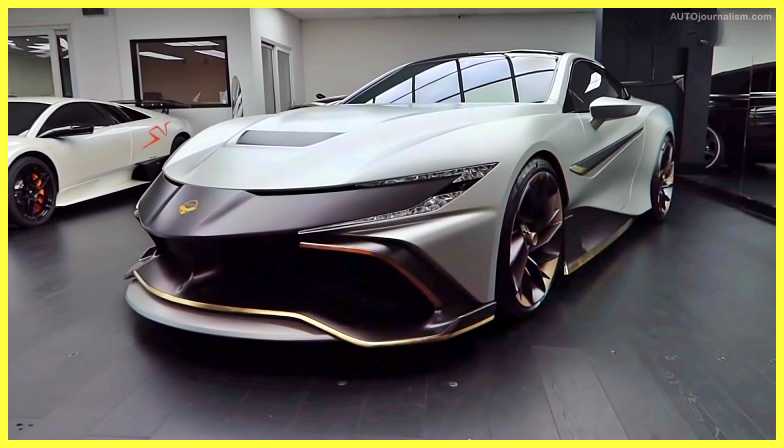 Naren hyperloop is a bespoke two plus two sports car built by Naren Automotive in the United Kingdom. The company's goal is to make the hyper coupe the world's fastest 4-seater hypercar around the Nurburgring. The hyper coupe is powered by a bespoke 5-liter twin-turbo v8 engine developed by racing dynamics in Germany, producing 1048 horsepower and 764 pound-feet of torque. With 1048 horsepower, the Naren's engine is positioned in the front mid-position, enabling for weight distribution and conversion from four-wheel drive to rear-wheel drive. According to Naren, the automobile will reach 60 mph in 2.3 seconds and reach speeds above 230 mph.
4. Zenvo TSR-S (  V8 Car )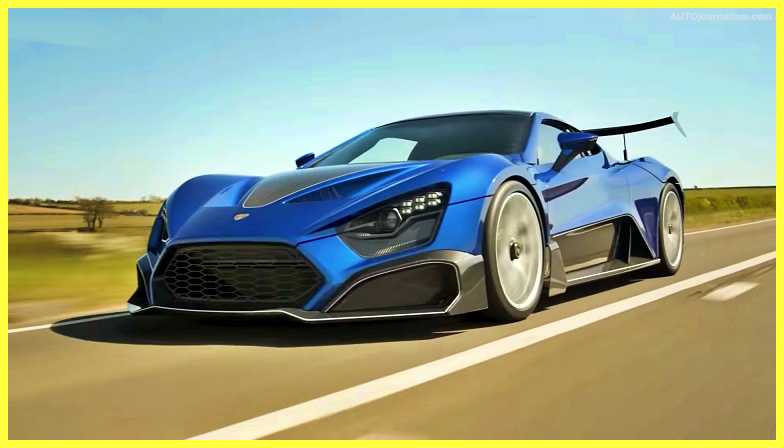 The tsrs is a hybrid of the ts1 gt and the previous TSR model, conceived and developed entirely in-house at zenvo Automotive's Danish headquarters. The tsrs is geared toward a track-oriented driving experience while remaining fully road legal. The zenvo's space frame is made of steel and aluminum, with carbon fiber bodywork and steel subframes. The tsrs is powered by a motorsport-derived transmission and a 5.8-liter twin-supercharged flat plane v8 engine developed in-house.
At the back, the big attraction was the massive dynamic rear wing, which swung from side to side while braking, creating more drag and acting as an air brake, while quartering it distributes downforce that boosts inner tire grip. Only five tsrs are created each year, adding to its uniqueness.
3. Koenigsegg Jesko (  V8 Car )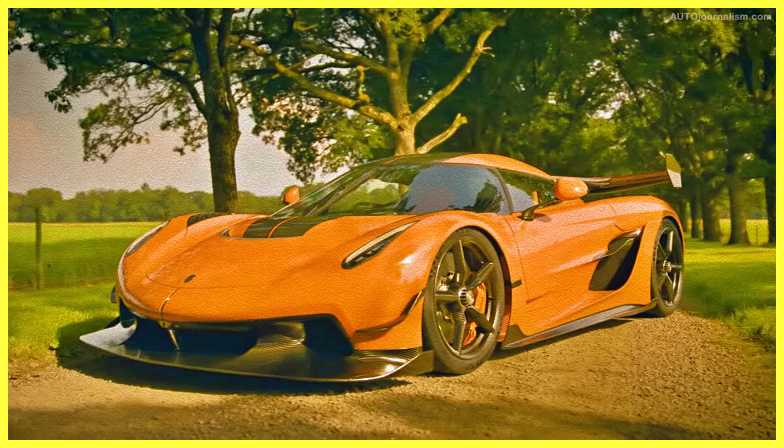 The all-new Koenigsegg mega car is driven by a newly built five-liter twin-turbo v8 engine that produces 1280 horsepower on regular gasoline and 1600 horsepower on e85 biofuel. It also comes with an all-new 9-speed multi-clutch transmission known as light-speed transmission. Following the direct drive system devised for the Regira, the world's lightest v8 crankshaft with a weight of 27.6 pounds will be the 2nd transmission to be 100 designed and constructed in-house at Koenigsegg.
Jessica can produce more power with greater efficiency because of Koenigsegg's revolutionary flat plane 180-degree crankshaft, which allows her to reach a higher rev limit of 8,500 rpm. Additionally, the only ghost twin-turbo v8 revs from idle to redline in seconds. Every other street-legal production automobile ever produced was beaten by 213 seconds.
2. SSC Tuatara (  V8 Car )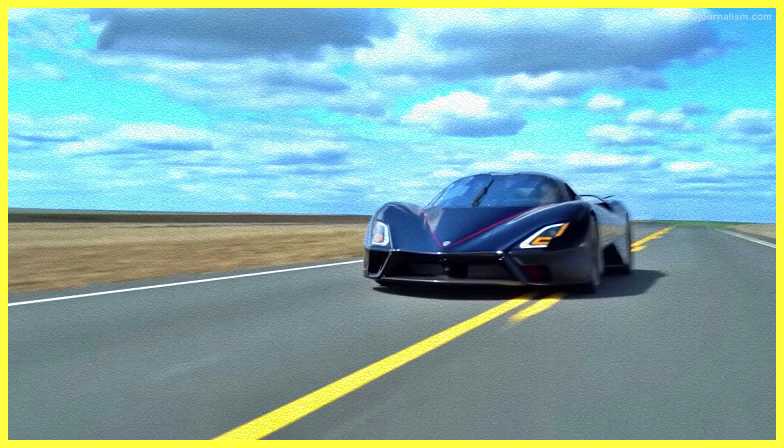 The tuatara is named after a New Zealand-only reptile with the fastest molecular development of any living organism. The world's fastest hypercar has an engine developed in collaboration with Nelson Racing Engines. According to SSC, the engine is a 5.9 liter With an 8800 rpm redline, a flat-plane v8 with a flat-plane crank design delivers 350 horsepower on 91 octane gas or 1750 horsepower on e85 fuel. It's connected to a microprocessor-controlled seven-speed gearbox with sub-100-millisecond track shifting. The tuatara has the lowest drag coefficient in its class, with cd 0.279.
1. Hennessey Venom F5 (  V8 Car )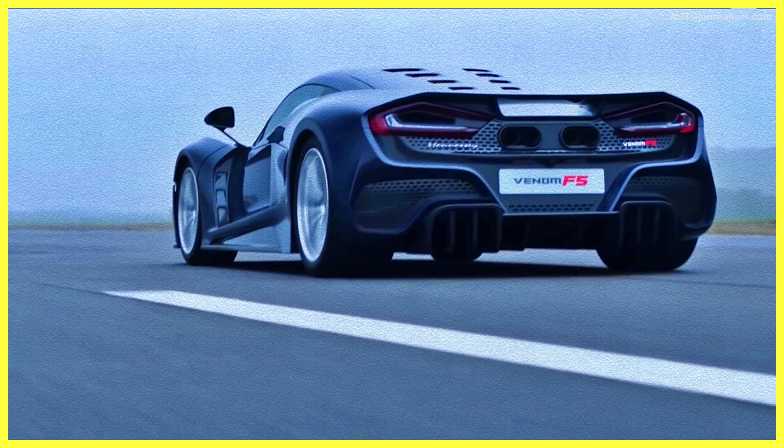 The Venom f5 is driven by a rear-mid-mounted 6.6-liter twin-turbocharged v8 engine that produces 1817 horsepower at 8000 rpm, resulting in 277 horsepower per liter and a power to weight ratio of 1298 horsepower per ton, according to Hennessy. It goes from 0 to 124 miles per hour in 4.7 seconds and has a top speed of 311 miles per hour theoretically. The f5's chassis and body will be nearly entirely comprised of carbon fiber, with an ultra-lightweight carbon fiber monocoque weighing just 190 pounds at its heart.
It's likely that a new world record for the fastest road-legal production car will be set in 2022. It'll be a competition between the F5 and Tuatara, and potentially Jesco Absolute if they join.
NEXT
Top 10 Future Weapons of Russia
Top 10 Fastest Electric Cars in the World 2022
Top 10 Future Weapons of Pakistan
Top 10 Biggest Hospital Ship In The World
Top 10 Indian Motorcycles in the USA (Indian American Bikes)
Top 10 ICBM Missile in the World
Top 10 Longest Range Military Drone in The World (UAVs)
Top 10 Russian Fighter Jets ( All Sukhoi and MiG Jets )
Top 10 MANPADS in the world (MPADS)