Top 10 Tanks Like Russian Military Tank T-72
Here is the list of Top 10 Tanks Like Russian Military Tank T-72, The T-72 is a Soviet/Russian main combat tank series that was first produced in 1971. It is one of the world's most widely produced tanks. About 20,000 T-72 tanks were manufactured, and many of them have remained in service for decades thanks to restoration. It was built in six countries, is used by 35 nations' forces, and has fought in all of the world's major wars in the last 20 years. Here are my ten suggestions for tanks based on the T-72.
List of Top 10 Tanks Like Russian Military Tank T-72
10. T-72M4 ( Tank Like Russian Military Tank )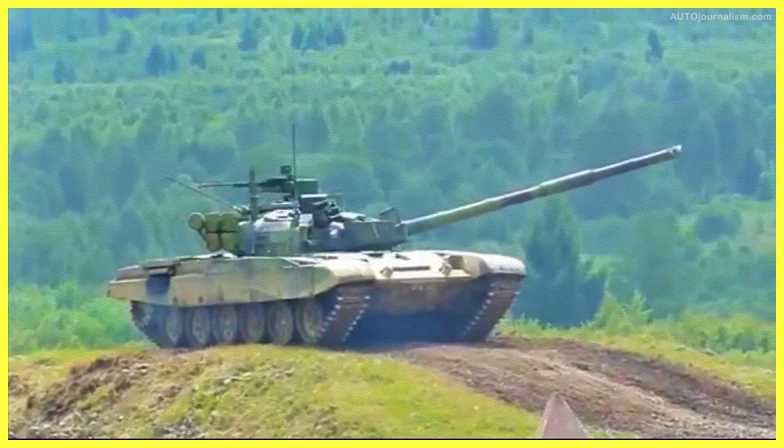 In comparison to the normal t-72, the t-72m4 provides better armor protection. The tank is equipped with composite armor and innovative polish Dina explosive reactive armor, as well as a mine protection system that uses a magnetic fuse to deactivate mines. The 125-millimeter cannon on the t-72 m4 is the same as on the regular t72. For enhanced accuracy, a muzzle reference system was introduced. It's driven by a British Perkins condor diesel engine, which is the same as the one used in the Challenger 2 but has been derated from 1200 to 1000 brake horsepower. Its power is sufficient because the improved t72 is substantially lighter than the Challenger 2. The power pack is said to be replaceable in two hours, and the t72 m4 has better acceleration, cross-country mobility, and speed thanks to the higher power. There were just 30 of these tanks built.
9. PT-91 Twardy ( Tank Like Russian Military Tank )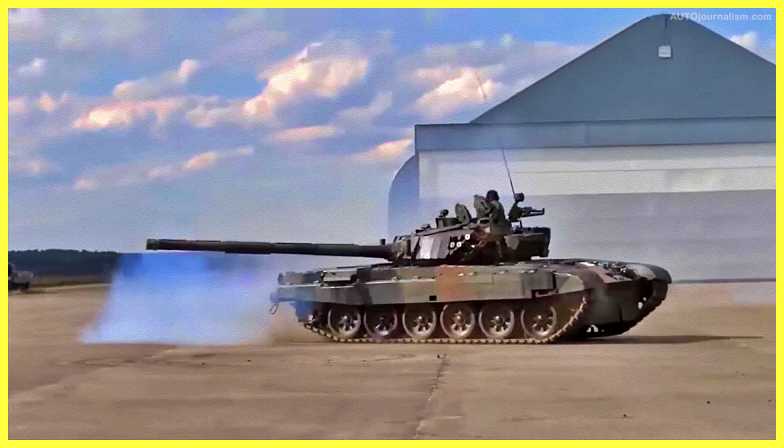 Other systems and sites have also been updated on the pt-91, including a new fire control system and a new gun stabilization system. Its armor is improved by using indigenously designed explosive reactive armor, with 394 Areva blocks covering the vehicle's front. Tests have indicated that the Areva blocks improve tax protection by 30 to 70% depending on the type of munition used.
It has an 850 brake horsepower s12u diesel engine and was shipped to Malaysia with the second generation of Areva explosive reactive armor and a 1000 brake horsepower power pack engine with rank automated gearbox, allowing it to reach a top speed of 70 kilometers per hour.
They were made public, however, they are still in the prototype stage.
8. M84AS ( Tank Like Russian Military Tank )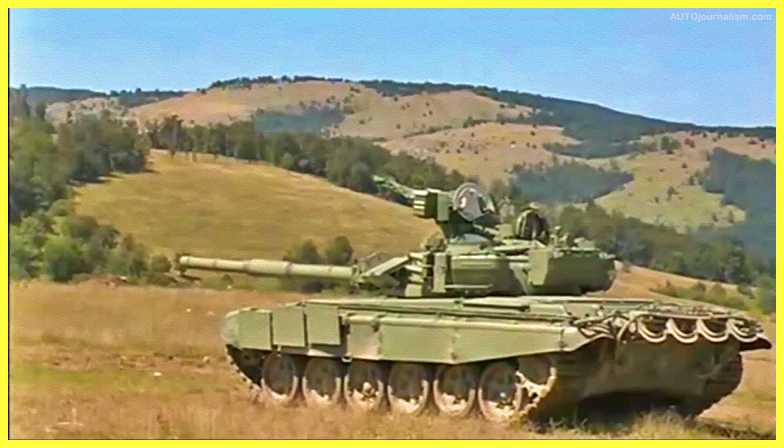 The m84as made their first public appearance in July of 2004. The m84as appeared to be extremely similar to the Russian t90s in both appearance and capability, with the exception of the t90s having better armor and the m84as having superior maneuverability. It features a new firing control system, high-hardness steel contact 5 armor, and the Stora protection system. It has a 1200 brake horsepower diesel engine that allows it to reach a top speed of 72 kilometers per hour. The m84as was also put to the test by the Kuwaiti army as part of an international tender, but a Turkish company's bed was chosen instead.
7. Al Khalid 1 ( Tank Like Russian Military Tank )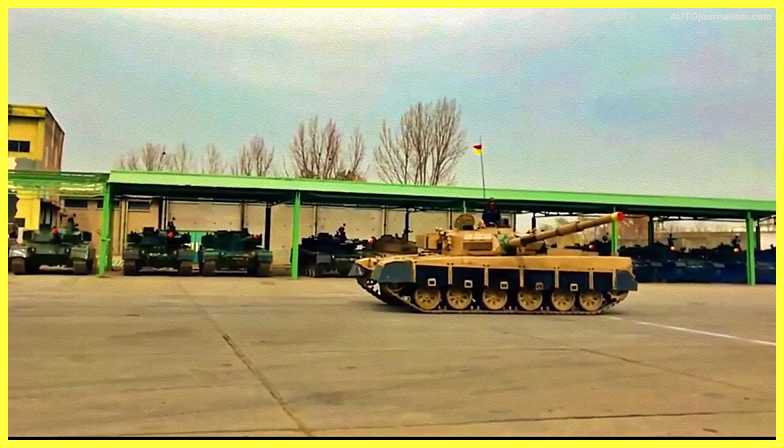 The al Khalid is equipped with a completely stabilized 125mm gun with an automatic loader that can fire anti-tank guided missiles in the same way as regular rounds can. Varta, an electro-optical jammer produced in Ukraine, is also installed on the al Khalid.
Laser rangefinders, laser designators, and anti-tank guided missile tracking systems are all affected. It's propelled by a Ukrainian engine with 1200 brake horsepower. It's worth noting that Pakistan also uses a comparable engine in its t80 UD main combat tanks. When the main engine is turned down, the ship is equipped with an auxiliary power unit that powers all electrical equipment.
6. VT-4 ( Tank Like Russian Military Tank )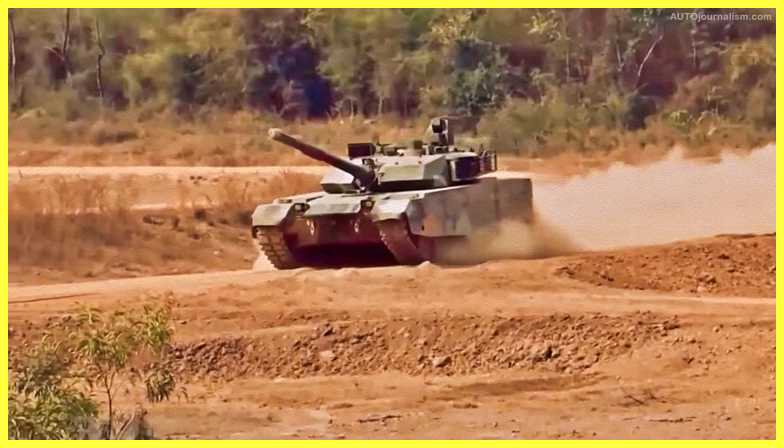 It was developed by China, specifically for export. It can be thought of as a simpler export version of Type 99, but with reduced capabilities such as sights and engine. This Chinese tank is based on the Soviet T-72, which has been around for almost 50 years and was first introduced in the 1980s. The vt4's turret is made of welded steel with a layer of composite armor over the front arc, as well as modular add-on explosive reactive armor blocks. China received the T-72 and just replicated it since.
However, it lacks type 99's armor. The vt4's fire control system has a hunter-killer capacity, and it can fire correctly while moving. The vt4 is a cost-effective tank that uses proven technology. It is being offered to developing countries interested in updating their inventory.
5. T-72B3M ( Tank Like Russian Military Tank )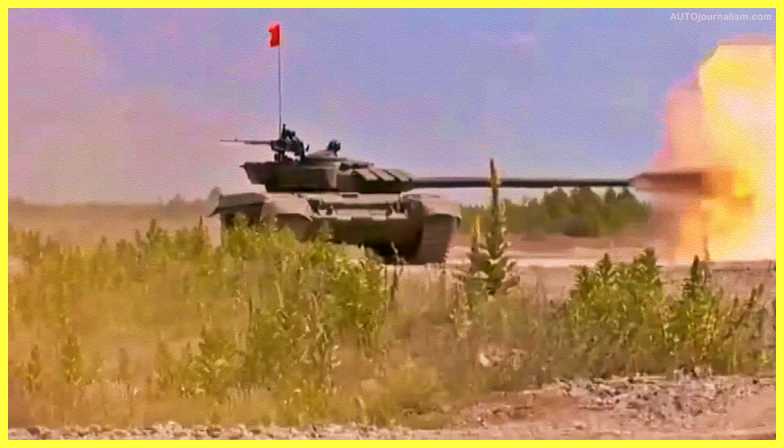 The t72 b3m, commonly known as the t-72b4, is an improved version of the t72b3. The tag has a new thermal sight and an enhanced firing control system. The tank's mobility and combat capabilities have also been upgraded in order to compete with the world's most modern tanks. The t72 b3m also comes with radio systems for encrypted digital speech and data transmission, deep Forting snorkels, and a self-entrenching blade.
The t72 b3m is equipped with a 2846 m5 125mm smoothbore gun, which is an improved variant of the 2846m cannon and can fire a wide range of munitions, including reflex guided anti-tank missiles. The reflex missile has a range of 4000 meters and can engage tanks with explosive reactive armor. It also has a new reelect explosive reactive armor that replaces the previous contact 5. It has a new v92 s2f engine that produces 1130 brake horsepower.
4. Karrar ( Tank Like Russian Military Tank )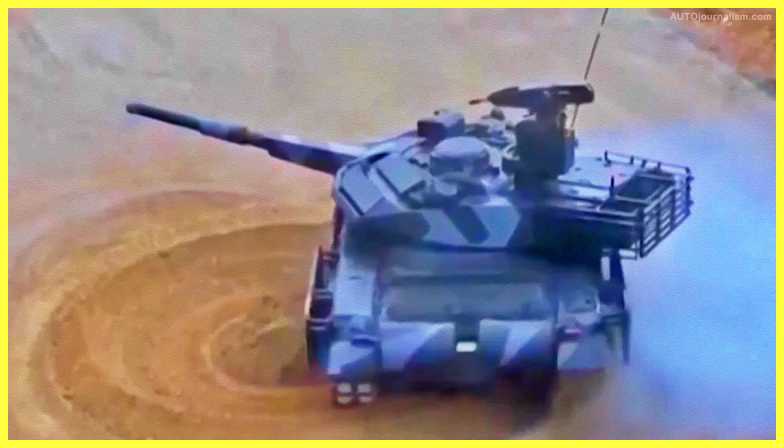 It's a much-improved variant of the Iranian T-72s. The Carrara was originally unveiled to the public in 2017. The improved tank has new observation and aiming systems, as well as a new fire control system and other enhancements. All of these enhanced combat capabilities in terms of protection, firepower, and mobility. A welded turret with a turret bustle replaced the original cast turret. Russia aided in the creation of the Carrara.
It shares a lot of similarities with the Russian t90 ms, including some of the same components. It may be a licensed produced version of the t90 ms using Russian components, however, the Kerrar is not as capable as the t90 and falls short of modern texts of Western and Chinese provenance.
3. Type 96B ( Tank Like Russian Military Tank )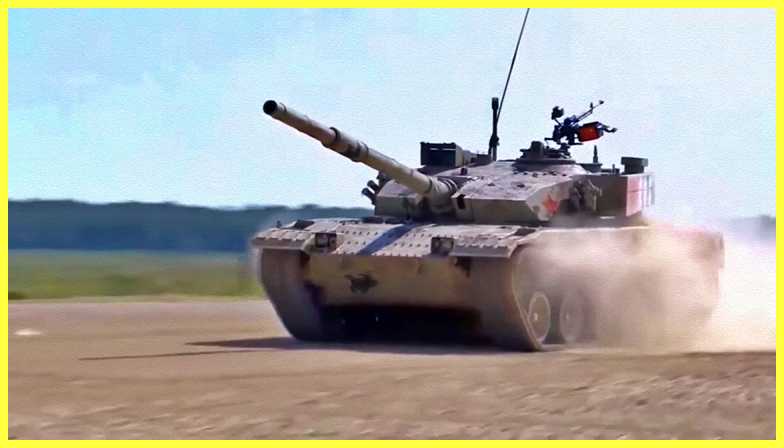 It was first used by the Chinese army in 1997. It has a completely stabilized 125-millimeter cannon with an automatic loader, and both the gun and the autoloader are based on the T-72. It can carry a total of 42 rounds. Type 96 is equipped with a new computerized fire control system that includes a laser rangefinder and an automatic target tracker, allowing it to engage moving targets accurately while on the move. Its engine and transmission are integrated into a single module, making servicing and maintenance easier.
It has an enhanced engine, a high-performance cannon with an upgraded fire control system, new transmission chassis ventilation communications and computer systems, and an independent commander site. It can be replaced in the field in under 40 minutes.
2. T-90MS ( Tank Like Russian Military Tank )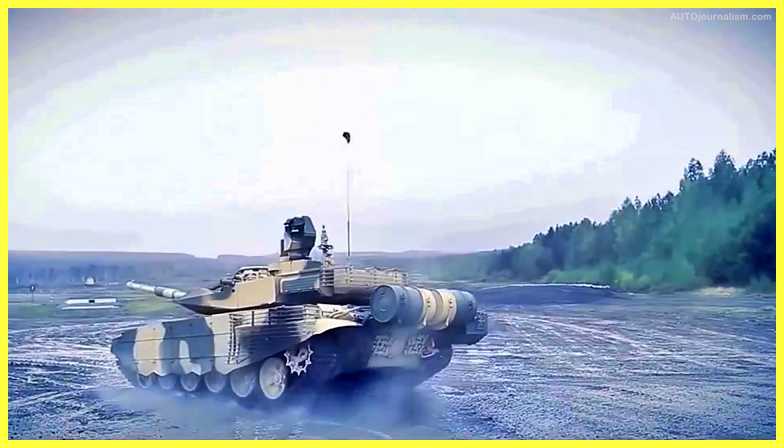 The T90 ms is equipped with a new reelect explosive reactive armor that replaces the prior contact 5. New 125-millimeter smoothbore cannons are mounted on this tank. The t90 ms has a redesigned Kalina fire control system with improved observation and aiming capabilities. This Russian tank can participate in hunter-killer combat. The commander searches for targets with panoramic sight and thermal vision. Once a target is found, the cannon is automatically put on the target, and the gunner completes the aiming and firing operation during that time.
The commander is on the lookout for his next target. A new v92 s2f diesel engine with 1130 brake horsepower powers the t90 ms. The engine is mated to an automatic transmission with seven forward and one reverse gear, marking a watershed moment in Russian tank development because all previous Russian tanks had manual transmissions. When the main engine is shut off, the t90 ms has an auxiliary power unit that keeps all systems running.
1. Type 99A ( Tank Like Russian Military Tank )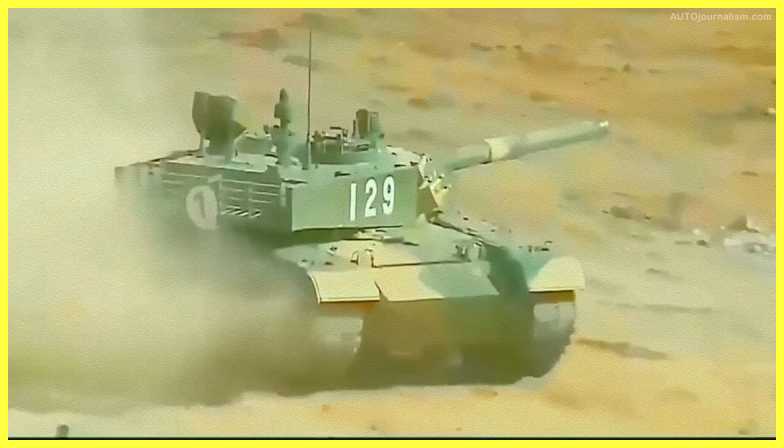 Its hull is quite similar to the T72, although it is one meter longer; the turret has a leopard 2 a5 style modular add-on explosive reactive armor; the front protection is stated to be equivalent to 1.2 meters of steel armor. Type 99 is equipped with a unique active laser protection system that uses a high-powered laser to disrupt missile lasers and disable enemy observation items. It is powered by a 1500 brake horsepower diesel engine.
It's equipped with a fully stabilized 125-millimeter cannon with an automatic loader. A laser communication device is an unusual feature for Type 99. It's used for line of sight information transmission and can send encrypted text data or voice messages. It's also used for friend slash for identification. This system has an effective range of 3600 meters.
NEXT
Top 10 Future Weapons of Russia
Top 10 Fastest Electric Cars in the World 2022
Top 10 Future Weapons of Pakistan
Top 10 Most Powerful Ship in the World
Top 10 Indian Motorcycles in the USA (Indian American Bikes)
Top 10 ICBM Missile in the World
Top 10 Longest Range Military Drone in The World (UAVs)
Top 10 Russian Armored Vehicles ( List )